-Short Attention Span Theater-
Sgt. Hook reviews "The Unit"
Be sure to read the comment from Huntess



CBS is launching a new television series on Tuesday, March 7th at 2100 hrs ET. I have had the good fortune of previewing the pilot episode of this new show titled, The Unit.

It is fantastic! A must see and I predict will quickly become the hottest show on television. The show is based on the book Inside Delta Force, written by Command Sergeant Major Eric Haney, who I understand is also a consultant on the set.

The pilot episode was more than the just action packed adventures of special operators taking out the bad guys. It delves into the relationships members of the elite unit have with one another, and their families. It is exciting and heart wrenching at the same time. I highly, highly reccommend The Unit if your Tuesday nights are free. I have two more episodes to watch, I'll let you know how they are. Sgt Hook out.
Posted by: Sherry || 03/01/2006 17:09 || Comments || Link || E-Mail|| [472 views] Top|| File under:
Europe
Blowback
...Gateway Pundit points to a new ad campaign being undertaken in Poland by an organization called the "Foundation of St. Benedictus" which calls attention to ordinary men and women being killed for religious reasons all over the world by a militant Islam. They are plastering posters on Polish public transportation.

The Cartoon Wars are not dead; they are just mutating in form at an increasing rate.


Posted by: SR-71 || 03/01/2006 12:25 || Comments || Link || E-Mail|| [268 views] Top|| File under:
Home Front: Culture Wars
Hollywood Arabs by Amir Taheri
THE would-be ruler of an oil-rich Arab state is planning a policy reform that includes allowing girls to go to school and signing an oil contract with China. But days before he takes over, he is assassinated when a remote-controlled bomb destroys his bulletproof limousine in the middle of the desert. Who would want such an enlightened prince out of the way?

The answer given in "Syriana," the Hollywood blockbuster starring George Clooney, is simple: The murder was planned and carried out by the CIA, the dirty-tricks arm of the United States of America.

But why would the Americans want an enlightened Arab leader murdered at a time that President Bush is publicly calling for such leaders to emerge in the Arab world?

Again, the scriptwriters' answer is straightforward: the U.S. government is controlled by Texas oil interests that cannot allow any Arab state to sign an oil contract with China.

I saw the film in New York last month and did not expect a pirated videocassette version to be already available throughout the Arab world. Yet, in the past week or so, I have received more than a dozen e-mails from Arab friends throughout the Middle East citing the film as (in the words of one) another "sure proof" that the United States will never tolerate democratic leaders in that neck of the wood.

THE old saying tells us that one can never convince anyone who doesn't wish to be convinced. The makers of "Syriana" are preaching to the converted, if only because an extraordinarily large number of Arabs are comfortable in the certainty of their victimhood. Long before "Syriana" hit the screen, those Arabs were convinced that whatever misfortune has befallen them is due to some conspiracy by a perfidious Western power.

In North Africa, where France ruled for more than a century, every shortcoming, and every major crime, is blamed on the French. From Egypt to the Indian Ocean, all was the fault of the British . . . until the Americans emerged as a more convincing protagonist in the fantasyland of conspiracy theories. In Libya, where Italy ruled for a while last century, even the fact that the telephones don't work in 2006 is blamed on the Italians.

Would it change anything if one were to remind the conspiracy theorists that none of the two dozen or so high-profile political murders in the Arab world over the past century had anything to do with the United States or any other foreign power?

Start with the murder last February of Rafik Hariri, Lebanon's former prime minister. Was he killed by the CIA or — as Abdul-Halim Khaddam, Syria's former vice president, now asserts — by a criminal coterie in Damascus?

The list of Arab leaders murdered since 1900 is a long one. It includes six prime ministers, three kings, an Imam (of Yemen), seven presidents of the republic and dozens of ministers, parliamentarians and senior military officials. Every single one of them was killed either by Islamist militants (often from the Muslim Brotherhood) or by pan-Arab nationalists.

THAT many Arabs should welcome the suggestion that their tragedies are due to evil doings by foreigners may be understandable. It is less understandable when so many Americans come together to make a film to portray their nation as evil incarnate.

"Syriana" is not only about a single political murder. It also depicts the United States as the power behind much of the terrorism coming from the Middle East. The film shows U.S. oil companies as employers of Asian slave labor, while the CIA is the key source of supply for bombs used by terrorists.

Why would any self-respecting American want to write or direct or play in "Syriana"? If the United States is as evil as they suggest, should they not be ashamed of themselves? And if the oil companies control the U.S. government, presumably including Congress, should we conclude that Hollywood is the last bastion of American freedom?

One answer to why anyone might want to make such a film is, of course, the very American desire to make money. As things stand today, there is a large market for dissent in the United States. In a recent trip there, I noticed that unless you took a dig at the Americans no one would even listen to you. In one session, when I politely suggested that George W. Bush might be a better choice than either Mullah Omar or Saddam Hussein, I was nearly booed by my American interlocutors.

The truth is that there is a market for self-loathing in America today and many, including the producers of "Syriana," are determined to cash in on it.

Here is how the incomparable Evelyn Waugh described the present American situation when the makers of "Syriana" were still nothing but glimmers in their daddies' eyes: "There is no more agreeable position than that of dissident from a stable democratic society."

The reason is simple: In a stable democratic society — in which you are protected by the law — you can lie, cheat and mislead, all in the name of political dissent, and be rewarded with fame and fortune.

The fact that the CIA is little more than a costly leaking device used by rival groups within the U.S. establishment to launch accusations and counter-accusations at each other need not bother the makers of "Syriana." The CIA's masters, for their part, would be pleased with "Syriana" if only because it claims that they can do anything at all.

AS for the American self- loathing party, its members would do well to ponder the second part of that quotation from Waugh: "The more elaborate the society, the more vulnerable it is to attack, and the more complete its collapse in case of defeat."

The self-loathing party in the United States, which includes a disturbingly large part of the elite, is doing three things.

First, it says that America, being the evil power it is, is a legitimate target for revenge attacks by Arab radicals and others.

Second, it tells the American people that all this talk about democracy is nonsense, if only because major decisions are ultimately taken by a cabal of businessmen, and politicians and lawyers in their pay.

Lastly, and perhaps without realizing it, the self-loathing Americans reduce the Arabs to the level of mere objects in their history. In the "Syriana" view, it is the almighty America that decides every single detail of Arab life with the Arabs as, at best, onlookers and, at worst, victims of American violence. The Arabs are even denied the dignity of their own terrorist acts as "Syriana" shows that it is not they but the CIA that decides who kills whom and where.

Pretending to be sympathetic to the "Arab victims of American Imperialism," the film is, in fact, an example of ethno-centrism gone wild. Its message is: The Arabs are nothing, not even self-motivated terrorists, but mere puppets manipulated by us in the United States.

By suggesting that America has stolen Arabs' oil and their decision-making process, the filmmakers are, in fact, trying to rob the Arabs of something more important: their history.

The amazing thing is that so many Arabs appear to be ready to help the thief.

OR perhaps it is not so amazing after all.

Adversaries in history often end up resembling each other. So it need not be surprising that the Arabs are learning the art of victimhood from the Americans, while the Americans develop a taste for Arab-style conspiracy theories.

Iranian author Amir Taheri is a member of Benador Associates.
Posted by: anonymous5089 || 03/01/2006 09:09 || Comments || Link || E-Mail|| [266 views] Top|| File under:
Home Front: Politix
Fake, but Accurate: How MSM Helped Elect Bush
President Bush, for the first time, is hailing the rise of the alternative media and the decline of the mainstream media, which he now says "conspired" to harm him with forged documents. "I find it interesting that the old way of gathering the news is slowly but surely losing market share," Bush said in an exclusive interview for the new book "Strategery." "It's interesting to watch these media conglomerates try to deal with the realities of a new kind of world."


The only problem with that is that us new media depend on the old media to gather the actual raw news. I say good riddance to the pseudonews organs, but there are also real reporters out there, and they should be considered a precious resource.

For example, journalist Dan Rather was forced out of his anchor chair at CBS News after bloggers revealed he had used forged documents to criticize Bush's military record in September 2004. The forgeries, which Bush now calls a conspiracy, ended up helping his re-election campaign, he acknowledged in the Oval Office interview.


Bush is merely being accurate in his terminology. It's hard to accidentally forge documents. You can misinterpret, you can be wrong in your analysis, but when it comes to actually typing up what you want to report you're conspiring. By the way, whatever happened to Lucy Ramirez? I was so looking forward to hearing from her.

"It looks like somebody conspired to float false documents," he said. "And I was amazed about it.


"I couldn't believe they'd be that stoopid. Normally, when somebody's hatching that sort of a plot they preserve some sort of plausible deniability. Rather really led with his chin!"

"I just couldn't believe that would be happening [and] then it would become the basis of a fairly substantial series of news stories."


"I said, 'Rove, you're a friggin' genius!' Imagine my surprise when he told me they'd done it themselves, without his help!"

He added: "Then there was a backlash to it. I mean, a lot of people were angry that this could have happened. A lot of Americans are fair people and they viewed this as patently unfair. So in a funny way, I guess it inured to our benefit, when it was all said and done."
"So all I have to say is, 'Thanks, Dan. You really hosed that one, didn't you?' Oh, and a big 'Thanks!' to Mary Mapes, too. Dan couldn't have done it without her help."

The episode, known as "Memogate," inoculated Bush against further scrutiny of his National Guard record for the duration of the presidential campaign. "It also, frankly, gave us an opportunity, frequently, when things came out in the media that we didn't believe or didn't like, to say, 'It's another CBS story,' " said Republican National Committee Chairman Ken Mehlman, who was the president's campaign manager. "I mean, it gave us a serious response to bad news."


"Talk about political manna from heaven! We were rollin' in it!"

Memogate was initially expected to harm the president, but it ended up backfiring spectacularly on the press.
"The guy that it hurt most was Dan Rather and the executives at CBS," said White House strategist Karl Rove in an interview for "Strategery."


"Nurse! Bring the oxygen tank! Karl's talking about Rather, and he's lost his breath laughing again!"

"It further disgraced a network which is third in ratings and, if you look at the demographics of their consumers, it's like 70 percent Democrat." Rove said Rather's eagerness to broadcast obviously forged documents proves he is "no serious reporter." As for Rather's insistence, to this day, that the documents are real, Rove said: "That's really bias."


"Or maybe wishful thinking. Nobody takes him seriously anymore since he move to Lalaland."

Memogate has helped accelerate the decline of the mainstream media, generally defined as CBS, NBC,ABC, The New York Times and other establishment news outlets.
There has been a corresponding rise in popularity of the alternative media, which includes free daily newspapers, the Fox News Channel, talk radio, the Drudge Report Web site and a host of Web logs, or blogs.


Keep in mind that with the partial exception of Fox News, all of those sources use raw news provided by AP, AFP, Rooters, and UPI. Even when we're mining the foreign press, much of what we bring back we could have taken from the day's wire service story. Asharq al-Aswat, KUNA, Beirut Daily Star, and Pak Daily Times actually carry news before it hits the wires, but if we didn't mine them most of what we carry would eventually end up there, if a bit garbled.
"I think what's healthy is that there's no monopoly on the news," Bush said. "There's competition. There's competition for the attention of, you know, 290 million people, or whatever it is. And the amazing thing about this world we live in is that there's a kind of free-flowing, kind of bulletin board of ideas and thoughts out there in the ether space, sometimes landing on somebody's desk and sometimes not, but always available. It's a very interesting period." Having long been pilloried by the mainstream media, Bush now finds the rise of the alternative media nothing less than revolutionary. "It's the beginning of the 21st century; it also happens to be the beginning of — or near the beginning of — a revolution in newsgathering and dissemination," he said. "Not
in newsmaking — that tends to be pretty consistent."


Translating the hodge-podge of press releases that are the raw material of most news becomes the hard part. Even as a hardworking member of the alternative media, I don't have that much patience. I could maybe handle the part about hanging around the bar in a hotel in Baghdad drinking gin and tonic, and maybe the part about occasionally riding around with the infantry and taking notes, but not the press releases."

Rove considers Memogate a watershed in the rise of the alternative media.


"That was where an entire industry shot itself in the foot and then ignored the bleeding. It was wonderful!"

"The whole incident in the fall of 2004 showed, really, the power of the blogosphere," he said in his West Wing office.


Charles Johnson, take a bow!

"Because in essence, you had now an army of self-pointed experts looking over the shoulder of the mainstream media and bringing to bear enormously sophisticated skills." Still, Rove cautioned that the Internet's political potential has a darker side. "There is so much ugliness and viciousness and fundamental untruths that the blogosphere transmits," he lamented. "It also is a vehicle for ugly rumors, for scurrilous personal attacks, an avenue for the creation of urban legends which are deeply corrosive of the political system and of people's faith in it."


Simple solution: if they don't source their stuff, you can ignore them. There's no reason bloggers should be held to a lower standard than the mainstream press. A fair bloc of it holds to a rather higher standard, and hopefully will continue to do so. Given time, the sourced version — like Rantburg, but also like LGF, Roger Simon, Donald Sensing, Belmont Club, Bill Quick, Kathy Kinsley, Glenn Reynolds, and hundreds of others, will stand in contrast to the fairy tale venom sites. Drudge takes a lot of heat for his occasional inaccuracies, but his stuff looks pretty good when compared to some of the corkers that have appeared in the MSM, quite aside from the obviously egregious Rathergate affair.
Rove said Rather and his producer, Mary Mapes, were gunning for the president and trying to help his challenger, Sen. John Kerry, by broadcasting the forged documents in the heat of the presidential campaign. "From her body language and his body language, their enthusiasm for this story was in large measure fed by the belief that they were playing a constructive and perhaps determinative role in the presidential campaign," Rove said of Mapes and Rather. "They made a decision in this instance — I think quite prematurely and quite unfairly — to pursue a story that attacked the president. And I thought it was, to me, one of the most incredible examples of how fundamentally unfair it was."


"Then it blew up in their faces. It wasn't one of those little blowups that you can explain away, a few bits of egg on your face but your dignity still intact. This was the big blowup, where the entire nation was watching while a handful of bloggers pulled their pants down and shoved them over in the schoolyard. Not only did they get dirt rubbed in their faced, but the bloggers made 'em cry. Kinda makes you just smack your lips and say "Yes! There is a God! And one of his commandments is not to bear false witness! And he does have a sense of humor!'

Rove expressed astonishment that CBS ignored the warnings of document experts hired by the network to authenticate the National Guard memos. "It goes back to the failure of the mainstream media, in this instance, to honor their own experts," he said. Rove is not the only senior Bush adviser who considers the mainstream media biased against the conservative president. White House Chief of Staff Andrew Card was outraged that the TV networks refused to declare Bush the winner on Election Night, even after all the votes were counted in the pivotal state of Ohio and it became obvious Kerry could not win. "Some of the talking heads," Card said, "were rooting for a crisis in Ohio. It wasn't just that they were afraid to admit we had won." Card became particularly incensed when Bush's Ohio lead reached 120,000 votes, which was mathematically insurmountable. "Nobody wanted to call it so that we had won," he said. "It was like,


c'mon,are they just afraid to say it?"
Posted by: Bobby || 03/01/2006 14:30 || Comments || Link || E-Mail|| [288 views] Top|| File under:
International-UN-NGOs
Oxfam's Dark Side
By Alan Oxley


From Tech Central Station


Like Bono, Oxfam has discovered there is pop fame in the aid business. The political chic this gives Oxfam is invaluable. The G8 meeting in Gleneagles, Scotland last year and the worldwide Live Aid concerts put Oxfam second only to Bono for global poverty cool. The timing was handy because it overshadows a significant, recent failure another less-publicized program (driven by politics) that would make many of Oxfam's mainstream backers uncomfortable if they knew the details.


It's all about "feelings" don't ya know.


Oxfam's pop trick is "Cold Play", the only other British pop band since the Beatles to crash first releases onto the US Top Ten. Cold Play's lead singer, Chris Martin, is new generation pop glamour. He is married to Oscar winner Gwyneth Paltrow. He has marked himself as an anti-globalization rebel by attacking the shareholders in the recording company which made him very rich, calling them "greedy". Oxfam is his charity of choice. It gets plugs from the stage at Cold Play concerts worldwide and free entrée on global tours to sign up people to its anti-globalization "Make Trade Fair" campaign.


Typical LLL disconnect---make your fortune from the very people you want to destroy later.


Oxfam has successfully parlayed its pop glam into political influence. It conscripted Tony Blair to endorse its campaign to shift the blame for economic disaster in many poor countries, particularly in Africa, from corruption and callous incompetence of its leaders, to the failure of rich countries to provide aid. Blair ran Oxfam's lines at the G8 Summit last year – i.e. pressing for more aid, a soft line on free trade, and debt forgiveness. Last year Oxfam turned over around US $300 million, the biggest earner being its British parent.


Bottom line: It's all about money. Follow the money trail.


Running alongside Oxfam's programs to reduce poverty, its soft side, there is a hard political side -- "advocacy" programs. This is NGO code for political activism. They are not commercially important to Oxfam's soft side programs, but motivate its more hard core workers and are evidence of a deep anti-private sector (even anti-growth) sentiment in the Organization.
The core of Oxfam's political platform is human rights. It aims to "empower" people in poor countries. This sounds good, but it is high risk. It requires Oxfam to take sides and can lead it into unacceptable company. When does today's union activist in Peru become tomorrow's Shining Path Maoist revolutionary? Or today's social worker in Palestine, tomorrow's supporter of terrorism? Careful aid agencies shirk these risks. Not Oxfam. It has been enmeshed and doesn't seem to mind. The Institute of Public Affairs in Australia has revealed that Oxfam has supported radical groups in both Palestine and Indonesia.
The global mining industry is a special target for Oxfam's advocacy program. Mining does not restrict human rights. But it is a good target for Oxfam's ideologues. They are big first world businesses in the third world. Mining has significant local impact and offers good opportunities to play up environmental effects and local discontent. Oxfam's pitch is that it does not oppose mining, just the effects of mining.
But it has no problem working with Greenpeace and Friends of the Earth who do oppose mining; the latter have a strong record of fomenting discontent in Third World countries. All collaborate in campaigns to block financing of mining projects in developing countries by the World Bank and other development finance institutions. Oxfam has created an additional niche for itself. It claims to be the world's global "Mining Ombudsman".


There's gold in them thar hills, and with a mining boom comes the necessary ombudsman, i.e., the Jesse Jackson of the mining industry.


Oxfam in Australia provides the "Ombudsman" and presumably appropriated the concept from Australian practice where Ombudsmen are established in law to provide neutral hearings to any party aggrieved by government administration. No global government appointed Oxfam. There isn't one.


That's pretty good. Appoint yourself ombudsman, pass out a fee schedule, or maybe just a bill from time to time.


Oxfam doesn't need that form of legitimacy, NGO political ideology is enough. It goes like this: in today's globalized world, multinational companies are unaccountable so it falls to NGOs like Oxfam, to keep them accountable. This nonsense is even taken seriously at the annual Davos big business talk-fests.


The same thing goes for Oxfam. Who keeps them and other NGOs accountable? The UN? Heh.


Oxfam has a third string in its bow, not only activist and grievance board, it is also in the business of facilitation. It offers to help mining companies (to deal with local community groups) and community groups (to deal with mining companies).


We're here to help you!


Get the picture? Oxfam promotes local "empowerment", (and works with others that encourage local communities to be dissident), offers a supposedly neutral corner to hear problems between international companies and local communities and offers to facilitate contact between the parties; on a good day, securing funding from the companies concerned (not the community groups, they usually don't have any) to fund this activity.


It's all about money.


What a tangled web that is and sure enough Oxfam snared itself. It put its multi-functional capacity on show at the Tintaya copper mine, the third largest in Peru. Tintaya generates significant benefits to Peru. From the time it was developed by Magma, a US company, Oxfam US had hounded the company about the consequential environmental and social impact of its operations. BHP Billiton, one of the world's biggest mining companies, based in Australia, took over the mine when it purchased Magma.
Oxfam Australia offered itself to the company as the party able to manage and broker the complaints by local groups about the mine. It was after all the global "Mining Ombudsman".


We can provide references, too!


An expensive (to the company) process of consultation was established. Commissions of enquiry into complaints about environmental damage, social impacts, sustainability and abuse of human rights were established. By Oxfam's own accounts, the complaints against the company (fostered by its US counterpart) were found baseless or insignificant.


The complaints are baseless. Here is the bill for our findings.


But Oxfam were unable to deliver peace. Other local groups, not within Oxfam's range of influence), raised fresh complaints about the mine and sought unreasonable payments from the company (such a increasing the US$1.5 million dollar contribution to the local community to US$20 million). Oxfam peevishly grumbled in its reports that these groups were undermining the process of consultation it had established .


Yer getting onto our turf, buddy.


Oxfam was not in a strong position to complain. You can't be both Ombudsman and activist. When entirely new complaints were produced by locals (not connected with the Oxfam process) about a new tailings dam, Oxfam gave them currency. The supporter of empowerment found itself in conflict with its commercial role as mediator and its self-appointed role as Ombudsman.
Oxfam got itself in this mess because of the political values that drive Oxfam's advocacy activities. They are antagonistic to the private sector, urge global regulation of trade in commodities, and oppose intellectual property rights. Consistent with the political methodology of the old European left from where these values come, the operating principle is that the ends justify the means. In other words, anything goes.


Worked so far until we got our a$$es in a crack.


The best we can hope from this is that Oxfam's remarkable capacity to mobilize public opinion and money might come to be regarded by its managers and funders as more important than the political ideology which drives the organization's darker activities. And, with luck, they might even spare a thought for the development benefit to poor countries like Peru of big private sector projects like Tintaya.
But this will only occur when those who contribute to Oxfam are no longer dazzled by the glam or amused by the radical cool and hypocritical chic of Chris Martin's anti-business ranting.


Hey Hey! Ho Ho! These NGOs have got to go! Oops, got carried away at the demonstration. My bad.
Posted by: Alaska Paul || 03/01/2006 13:07 || Comments || Link || E-Mail|| [276 views] Top|| File under:
The United Nations is UNbelievable
Serial rapists envy United Nations peacekeepers. And who could blame them? Most rapists do not get to police their own crime scenes, food to trade for sex, diplomatic immunity and indifference from the people supervising them.

Sexual abuse charges against U.N. peacekeepers remain high due to the organization's "culture of dismissiveness," according to Prince Zeid Ra'ad Zeid al-Hussein, Jordan's U.N, ambassador. He thinks it could take three to four more years for a reform program to take hold. Potential rape victims in the world's hot spots will have to be patient.

There have been allegations against 295 troops, police and other U.N. staff. So far, 170 have been sent home or dismissed: 17 civilians, 16 police officers and 137 military personnel (six of them commanders).

U.N. peacekeepers and staff in West Africa and the Democratic Republic of Congo, for example, have been accused of rape, pedophilia and enticing hungry children with food or money in exchange for sex.

Jean-Marie Guehenno, the U.N. peacekeeping chief, said that "We are making headway in laying the foundation for the prevention of the problem in the long term."

In plain English, everyone will have to be very, very patient. If the U.N is incapable of stopping its own personnel from abusing the people they are there to protect, what is it capable of doing?

A program to assist the victims soon will be proposed, Mr. Guehenno said. Knowing that something soon will be in the U.N. pipeline to help them should be great comfort to the victims regardless of the decade in which the abuse happened.

Yes, decade.

This had been one of the U.N.'s dirty little secrets for decades until news reports two years ago about the disgraceful behavior of the peacekeepers forced the U.N. to act -- or more accurately, to act as if something actually is being done about sexual abuse other than having U.N. bureaucrats study the problem into perpetuity.

Legal experts still are not quite sure how to deal with rapists who have a U.N. license to rape ("diplomatic immunity"), or which entity -- the U.N., the countries where the abuse occurred, or the governments providing the troops -- has the right to prosecute.

Hussein admits that it is hard to change the U.N.'s culture of dismissiveness that has "long developed within ourselves, in our countries and in the mission areas."

The U.N. has 18 peacekeeping missions and more than 85,000 people on staff from more than 100 countries. How many have been victimized by U.N. personnel while you have been reading this is anyone's guess. How many of its victims' accusations will be dismissed by the U.N. also is anyone's guess.

To put this monstrous criminal enterprise in perspective, let's pretend the United States was responsible for this madness instead of the United Nations. Instead of the crime scenes being (among other places) in West Africa or the Congo, let's say they were at Abu Ghraib prison or the detention facility in Guantanamo Bay. And let's say it lasted days instead of decades.

How many of the U.N.'s 191 member nations would have been horrified and outraged? How many would have demanded that the abuses end instantly, that the criminals be punished and that victims get compensation?

Why does the United States remain in the United Nations?


Posted by: tipper || 03/01/2006 09:05 || Comments || Link || E-Mail|| [258 views] Top|| File under:
Iraq
Scott Ritter, Still Bitter
As the United States and Iraq approach the third anniversary of the invasion and occupation of Iraq, it might do all Americans well to take some time out and reflect on how we got where we are, as well as where we are going in Iraq and the Middle East as a whole.

Gone forever is any talk of song and flowers, economic recoveries paid for by Iraqi oil, or a blooming democracy in the cradle of civilization. The state of affairs between the Bush administration and the newly elected government of Prime Minister Ibrahim Jafari is strained, to say the least, with the United States threatening to cut off aid to Iraq, and Iraq telling the United States to "butt out."

Nearly three months have passed since the "historic" elections of December 2005, and the Iraqis have just now selected a prime minister (Jafari, a Shiite Islamic fundamentalist closely allied with Iran), and seemed hopelessly deadlocked on the issue of forming a government that will not promote an immediate outbreak of sectarian violence once formed.

The Sunni insurgency is stronger than ever, and Shiite death squads roam the street in the guise of government police and soldiers. Torture, rape and murder are rampant as official tools of government suppression. And American troops appear to be powerless to stop this mindless slide into the abyss, all the while being killed and maimed for a cause that has always been nebulous.

"Duty," "honor" and "country" mean little when the majority of the American citizens supposedly being served by the ongoing occupation of Iraq are more interested in "American Idol" than the process of bringing peace and stability to ancient Babylon, or when American politicians seem content to continue to allow the men and women who honor our nation through their service to die while those in power grasp for a politically face-saving way to "solve the Iraqi problem." And herein lies the problem: We continue to try to solve a problem we have yet to define, meaning we are seeking a solution to nothing.

America continues to pretend that we are building something of value in Iraq. And yet, common sense dictates that when one seeks to build on a corrupt foundation, whatever it is that is being constructed is doomed eventually to collapse. Our nation's involvement in Iraq is based on as corrupt a foundation as imaginable. We didn't go to war for sound national-security reasons (i.e., a threat that manifested itself in a form solvable only through military intervention), but rather for domestic political reasons based on ideology that exploited the fear and ignorance of the American people in the post-Sept. 11, 2001, world.

In the topsy-turvy world of domestic American politics, this reality continues to fail to resonate. Those who opposed the invasion of Iraq continue to be demonized and marginalized, while those who supported it are embraced and applauded.

This "through the looking glass" quality in the American body politic not only hamstrings the nation collectively on the issue of solving the Iraq problem, but also continues to distort reality when dealing with other emerging problems confronting our country and the world, such as the looming crisis with Iran over its nuclear programs.

Even as we fail to grasp the lessons of our unraveling failure in Iraq, we seem to be moving full steam ahead into a similar catastrophe in Iran, making the same mistakes by embracing a threat model (nuclear weapons) void of any hard evidence, and promoting a solution (democracy) that is undefined.

If the upcoming leather anniversary of the U.S.-led invasion of Iraq tells us anything as a nation, it is that we are in desperate need of a national "time out" when it comes to the issue of Iraq, Iran and the global war on terror. We need to learn the lesson that every soldier, sailor, airman and Marine serving oversees knows only too well — you don't reinforce failure.

If our politicians, Republican and Democrat alike, are unable or unwilling to engage in a rancor-free discussion about where we as a nation are heading when it comes to issues of war and peace, then perhaps we the people should engage in one of our own, and in the process establish agreed-upon principles and standards that not only would serve as a solid foundation upon which to build any future endeavors in the Middle East and elsewhere, but also set forward values and ideals that could be used to hold to account those whom we elect to represent us in higher office.

Scott Ritter is a former U.N. weapons inspector in Iraq (1991-1998) and Marine Corps intelligence officer. He is the author of "Iraq Confidential: The Untold Story of the Intelligence Conspiracy to Undermine the U.N. and Overthrow Saddam Hussein," published by Nation Books.
Posted by: Anonymoose || 03/01/2006 15:06 || Comments || Link || E-Mail|| [272 views] Top|| File under:
Facts vs. Fiction: A Report from the Front (The American Enterprise)
By Karl Zinsmeister

Your editor has just returned from another month in Iraq—my fourth extended tour in the last two and a half years. During November and December I joined numerous American combat operations, including the largest air assault since the beginning of the war, walked miles of streets and roads, entered scores of homes, listened to hundreds of Iraqis, observed voting at a dozen different polling sites, and endured my third roadside ambush. With this latest firsthand experience, here are answers to some common queries about how the war is faring.


Quite long, see at link.
Posted by: anonymous5089 || 03/01/2006 09:28 || Comments || Link || E-Mail|| [276 views] Top|| File under:
Israel-Palestine-Jordan
Al Durah : What Happened?
People who followed Middle East news in 2000 cannot forget the image of Muhamed al Durah, gunned down in a hail of Israeli bullets at the very beginning of the Al Aqsa Intifada. The impact of this dramatic footage on global culture is close to incalculable. Its prominence goes far beyond any other image from this terrible conflict and its impact goes far beyond any of its other images, one of "the most powerful images of the past 50 years," one of the shaping images of this young 21st century. One extreme claims that it reveals Israeli malevolence and wanton violence, deliberately targeting a defenseless child and killing him in cold blood. "In killing this boy the Israelis killed every child in the world" (Osama bin Laden). The other side claims that it was either staged or a snuff film that reveals the ruthless and paranoid nature of PA media culture… the first blood libel of the 21st century. Even-handedness – Who knows who did it? It's a tragedy – doesn't work here. If we hope to learn anything from this terrible event, it will come from examination. We put the evidence before you and the five possible scenarios with arguments for and against. Judge for yourself.

Movies links at sidebar. See also main page, for some interesting material on "Pallywood".
Very recommanded, as the Netzarim crossroad shooting was/is the iconic symbol of the "al aqsa intifada"(tm), and a powerful propaganda coup for the jihadi mvt.
Posted by: anonymous5089 || 03/01/2006 09:10 || Comments || Link || E-Mail|| [268 views] Top|| File under:
Three states for two peoples
By Akiva Eldar

A small group of Israelis and Palestinians, including senior and retired security officials, academics and political activists, were invited by IPCRI, the Israel Palestinian Center for Research and Information, to discuss the status of the two states for two peoples idea following Hamas' victory in the Palestinian parliamentary elections.

Dr. Riad Malki, the head of the Panorama Research Institute in Ramallah, surveyed the political situation in the territories and presented the new reality materializing there. Without anyone realizing it, the West Bank and Gaza Strip are being transformed into two separate entities.

"Israel's decision not to allow passage of Hamas ministers between Gaza and the West Bank has far-reaching ramifications," Malki pointed out. "The significance is that prime minister designate Ismail Haniyeh and most of his ministers will be Gazans, and the Gaza Strip will be transformed into the Palestinian Authority's main headquarters. The important decisions will be made there and most PA activities will take place there. The government offices, located in Ramallah, will be run by deputy ministers."

Even though PA Chairman Mahmoud Abbas can access both regions - unlike Haniyeh, who is not permitted to enter the West Bank - Fatah is likely to lose what little remaining influence it has in Gaza. In Malki's forecast, when Gaza is transformed into Hamastan, the West Bank will be transformed into Fatahland. Over five years of assassinations and arrests have diluted the Hamas leadership in the West Bank and swung the balance of internal power within the organization in favor of the Gaza Strip. The institution of the presidency is now essentially being transformed into a source of power, a mini-state, a counterweight against the government, says the Palestinian researcher, a man with access to the political corridors of power. Therefore, he is willing to bet that Fatah will not be tempted by Hamas' offer to join its government. At most, a few party activists will join the Haniyeh government under the guise of being "independents."

According to Malki, associates of Abu Mazen are now working on entrenching his status through legislative and practical means, such as command of the security apparatuses and the administrative offices, as well as control of ties with the international community, the Arab world and Israel. Hamas' refusal to recognize the state of Israel will turn Abu Mazen's office into the only address for foreign leaders coming to visit the territories. Every photo of a meeting between Abu Mazen and a foreign dignitary will further highlight Haniyeh's isolation.


Posted by: Steve White || 03/01/2006 00:00 || Comments || Link || E-Mail|| [270 views] Top|| File under:
Syria-Lebanon-Iran
Iran's rulers amass fortunes through sleaze
Iran Focus has obtained exclusive information from a reliable source in Iran throwing light on sleaze at the senior echelons of officialdom in the Islamic Republic.

The source has provided Iran Focus with a list of senior officials of the clerical regime and the personal fortune each one has amassed. Most of these officials have risen from lower middle class backgrounds to fabulous wealth gathered through corruption and embezzlement.

At eighth place is Ali Jannati, son of powerful cleric Ayatollah Ahmad Jannati and a senior official in Iran's Interior Ministry. The Jannati family's private wealth is estimated at two trillion Rials, the equivenlt of $220 million. Senior cleric Ahmad Jannati is the head of the powerful Guardians Council and a close advisor to Supreme Leader Ayatollah Ali Khamenei.

At seventh place is Ayatollah Abolghassem Khazali, former member of the Guardians Council. The powerful council whose members are handpicked by the Supreme Leader is comprised of six clerics and six senior judges and has the power to veto any Majlis legislation. Khazali's estimated wealth is 2.5 trillion Rials, the equivalent of $275 million, coming mostly from sea trading, paper imports, and book sales.

At sixth place is Ayatollah Mohammad Yazdi, Iran's former Judiciary Chief and another member of the Guardians Council. The senior cleric's estimated wealth stands at three trillion Rials, the equivalent of $330 million.

At fifth place is Iraqi-born Ayatollah Mohammad-Ali Taskhiri, who for years headed the Islamic Culture and Communications Organisation (ICCO). Since 1995, the ICCO has been active in exporting fundamentalism and propaganda directed against Iranian dissidents outside of Iran. Khamenei himself is in charge of the organisation's policymaking council and its meetings are held at his residence. Adding up the lands in his name and his cash flow, Taskhiri's personal wealth is above three trillion Rials, the equivalent of $330 million.

Number four in Iran's rich list is Ayatollah Ali Meshkini, Speaker of the Assembly of Experts, the exclusively clerical body that designates the country's Supreme Leader. In a country where many of the theocracy's ruling elite are in-laws, Meshkini is father in law to Mohammad Reyshahri, the Islamic Republic's first Minister of Intelligence and Security. Meshkini's personal wealth, coming in from mostly sugar trade and the industrial-scale printers, is well above three trillion Rials, the equivalent of $330 million.

Well ahead at third place is the former Commandant of the Islamic Revolutionary Guards Corps (IRGC) Mohsen Rezai. Rezai, a close aide to former President Ayatollah Ali Akbar Hashemi Rafsanjani, has amassed a personal wealth of six trillion Rials, or $660 million. While at the top of the IRGC, Rezai was known by many titles ranging from Major General to "darsadgir General" (literally, the general that takes commissions).

Number two on the list of officials who have become notoriously rich is Ayatollah Vaez Tabasi, known widely as the Sultan of Khorassan. Vaez Tabasi and his children have amassed an estimated fortune of seven trillion Rials, or $770 million. Their income primarily comes from sugar trade and the sale of real estate in Iran's central Qods province.

At the top slot comes, unsurprisingly to Iran observers, Ayatollah Ali Akbar Hashemi Rafsanjani, whose family rules over a vast financial and business empire. From the pistachio farms of his hometown Rafsanjan to huge oil trading companies, the ruling theocracy's former president has used his power and influence to expand his wealth. Conservative estimates put his fortune at well beyond the 10 trillion Rial mark, the equivalent of $1.1 billion.

Most of the powerful cleric's enormous wealth is vested in the hands of his sons and daughters, as well as other close relatives such as his brothers, nephews, and bother-in-laws, and son-in-laws. One of his villas was sold in 2004 for roughly 29 billion Rials. His brother, Mohammad Hashemi, the former chief of the state broadcasting corporation, owns the company Taha, which imports industrial-scale printers.

The image of "rich ayatollahs driving around in bullet-proof Mercedes" has become the butt of many jokes and the cause of much resentment in a country where, according to World Bank figures, the per capital income has fallen to a fifth of its 1970s value. Despite Iran's huge export revenues and unexpected surpluses from the giant oil market jumps in recent months and years, the country's budget is constantly in a state of flux showing no signs that it will sustain any time soon, inflation is at 16 percent and rising, and the economic growth rate is projected to fall throughout 2006.
Posted by: anonymous5089 || 03/01/2006 11:23 || Comments || Link || E-Mail|| [351 views] Top|| File under:
Terror Networks
A Tipping Point on Islam?
With the Cartoon Wars giving way to the ports imbroglio, Jim Geraghty, blogging from Turkey, wonders if we're seeing a tipping point in Western attitudes toward Islam. Geraghty collects a lot of quotes, and writes of "my sense that in recent weeks, a large chunk of Americans just decided that they no longer have any faith in the good sense or non-hostile nature of the Muslim world. If subsequent polls find similar results, the port deal is dead."


Posted by: SR-71 || 03/01/2006 14:23 || Comments || Link || E-Mail|| [422 views] Top|| File under:
Why the Peaceful Majority is Irrelevant
By Debris Trail

I used to know a man whose family were German aristocracy prior to World War Two. They owned a number of large industries and estates. I asked him how many German people were true Nazis, and the answer he gave has stuck with me and guided my attitude toward fanaticism ever since.

"Very few people were true Nazis" he said, "but, many enjoyed the return of German pride, and many more were too busy to care. I was one of those who just thought the Nazis were a bunch of fools. So, the majority just sat back and let it all happen. Then, before we knew it, they owned us, and we had lost control, and the end of the world had come. My family lost everything. I ended up in a concentration camp and the Allies destroyed my factories."

We are told again and again by "experts" and "talking heads" that Islam is the religion of peace, and that the vast majority of Muslims just want to live in peace.

Although this unquantified assertion may be true, it is entirely irrelevant. It is meaningless fluff, meant to make us feel better, and meant to somehow diminish the specter of fanatics rampaging across the globe in the name of Islam. The fact is, that the fanatics rule Islam at this moment in history. It is the fanatics who march. It is the fanatics who wage any one of 50 shooting wars world wide. It is the fanatics who systematically slaughter Christian or tribal groups throughout Africa and are gradually taking over the entire continent in an Islamic wave. It is the fanatics who bomb, behead, murder, or honor kill. It is the fanatics who take over mosque after mosque. It is the fanatics who zealously spread the stoning and hanging of rape victims and homosexuals. The hard quantifiable fact is, that the "peaceful majority" is the "silent majority" and it is cowed and extraneous.


Rest at link.
Posted by: ed || 03/01/2006 10:27 || Comments || Link || E-Mail|| [298 views] Top|| File under:
Who's in the News
76
[untagged]
Bookmark
E-Mail Me
The Classics
The O Club
Rantburg Store
The Bloids
The Never-ending Story
Thugburg
Gulf War I
The Way We Were
Bio
Merry-Go-Blog
Hair Through the Ages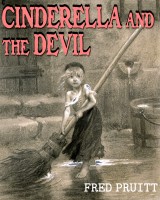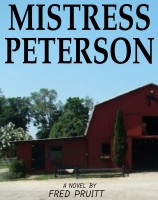 On Sale now!


A multi-volume chronology and reference guide set detailing three years of the Mexican Drug War between 2010 and 2012.

Rantburg.com and borderlandbeat.com correspondent and author Chris Covert presents his first non-fiction work detailing the drug and gang related violence in Mexico.

Chris gives us Mexican press dispatches of drug and gang war violence over three years, presented in a multi volume set intended to chronicle the death, violence and mayhem which has dominated Mexico for six years.
Click here for more information


Meet the Mods
In no particular order...


Steve White
Seafarious
Pappy
lotp
Scooter McGruder
john frum
tu3031
badanov
sherry
ryuge
GolfBravoUSMC
Bright Pebbles
trailing wife
Gloria
Fred
Besoeker
Glenmore
Frank G
3dc
Skidmark
Alaska Paul



Better than the average link...



Rantburg was assembled from recycled algorithms in the United States of America. No trees were destroyed in the production of this weblog. We did hurt some, though. Sorry.
18.232.51.69