Europe
One-way sympathy
I'm not quite sure where this article goes.


Since the start of the Danish cartoon controversy, Vatican officials have expressed sympathy with Islamic outrage over the depictions of Muhammad. This sympathy comes from knowing what it's like to have your beliefs treated with disrespect and even contempt. Yet in much of the Islamic world, that sympathy isn't a two-way street.


The dingbats and beauzeaux don't much care. To many of them, we deserve to be vanquished.


That's why the Vatican recently issued a statement "urging Islamic countries to reciprocate by showing more tolerance toward their Christian minorities." As Angelo Soldano, the Vatican's Secretary of State put it: "If we tell our people they have no right to offend, we have to tell the others they have no right to destroy us . . . "

Destroy is not too strong a word. The anger originally directed at Denmark is increasingly being directed at Christians. In Turkey, a priest was murdered in an attack that the Turkish media has connected to the cartoon controversy. In Pakistan, protesting mobs have ransacked churches and beaten Christians. In Beirut, which, unlike Pakistan, has a large Christian population, a Christian neighborhood was attacked by a Muslim mob.


But that sort of thing was going on long before the Mohammad cartoons. Oppression of other religions is a hallmark of Islam in most of its forms.

By far the worst attacks have occurred in Nigeria. In the state of Borno, attacks left as many as fifty-one Christians dead, including a priest. The Christian property destroyed included at least six churches, both Catholic and Protestant, the Bishop's home, and a Christian bookstore. The rioters, who went on a rampage after hearing a Muslim cleric denounce the cartoons, sent a clear message with their choice of targets: These are our true enemies, the Christians. This led to a deplorable, yet predictable, response: Nigerian Christians retaliated against Muslims, killing one and burning a mosque. This is tragic.

And where Christians aren't under physical attack, they still face restrictions that far exceed the ones being decried by Muslim protesters. These restrictions, which have been chronicled on "BreakPoint," include bans on public and, in Saudi Arabia, even private worship.

This lack of reciprocity, along with the violence in places like Nigeria and Pakistan, has the usually-conciliatory Vatican saying, "Enough!" Pope Benedict told the Moroccan ambassador that peace requires a reciprocal "respect for the religious convictions and practices of others . . . " Other Vatican officials were even sharper. The Secretary of its supreme court told an Italian newspaper, "Enough now with this turning the other cheek! It's our duty to protect ourselves."

His frustration arises from the well-founded doubts that the West will do anything about Muslim persecution of Christians. He noted that "half a century" of relations with "Arab countries" had not produced "the slightest concession on human rights."
"Not one?"
"No no not one!"
Sadly, he's right. While countries like Saudi Arabia and Pakistan are cited for their violations of religious freedom, there are not any sanctions. So, the message is that we are not really serious about freedom and democracy. Without religious freedom, efforts to spread democracy are futile, because societies that don't respect the rights of religious minorities cannot be expected to respect any other human rights. What this tragic turn of events really proves is that, contrary to the politically correct wisdom of our day, not all worldviews or religions are alike. And the differences really matter—just ask the Christians living in the Islamic world.
Posted by: Korora || 03/03/2006 0:00 || Comments || Link || E-Mail|| [285 views] Top|| File under:
Home Front: Culture Wars
Derbyshire: Hesperophobia
A couple of days after 9/11 I posted a column with the title "Hesperophobia." I had borrowed this word from Robert Conquest, who used it to mean "fear and hatred of the West." My attempt to re-float the word into general circulation didn't fare any better than Conquest's introductory effort had. I still think it's a very handy word, though. It is, for example, the word that comes to mind when I look at those pictures of Muslims in Europe and Islamia, rioting about the Danish cartoons.

Lord, how they hate us! If you think this is just Islam, you are kidding yourself. The West, and Westerners, are hated all over the world. A friend who has been looking into the Nigerian "419 scams" tells me that while the main motivation for them is of course financial, a strong secondary factor among the Nigerian scammers is the desire to humiliate those suckers in the West who (still!) fall for them. The Chinese seem to have slowed down their production of rabidly anti-Western movies recently, but I have no doubt that hesperophobia still lurks just below the surface of Chinese life. In South America, politicians like Hugo Chavez and Evo Morales are riding to power on anti-Americanism, which is merely a targeted style of hesperophobia. The West is hated all over the rest of the world. Why?

There are all sorts of answers to that question, most of them inspired by wishful thinking of one kind or another. Paleocons tell you that it's all because of our support for Israel, and if we just cut loose from the Israeli connection, everything between us and the Third World would be tickety-boo. I know people, quite intelligent people, who actually believe this; though why Nigerian con men and Andean coca farmers give a fig, or a coca leaf, about our support for Israel, my paleocon friends find hard to explain. Nor can they explain why Third World hesperophobes were smiling and gloating over the recent riots in France, a nation that has not, let us say, distinguished itself by courageous support for Israel.
Continued on Page 49
Posted by: tipper || 03/03/2006 00:00 || Comments || Link || E-Mail|| [383 views] Top|| File under:
International-UN-NGOs
VDH: Rocks and Ripples
Playing it smart in the Middle East.

Fear in the U.S. of Russian nukes made strange bedfellows during the Cold War, like our relationship with the shah of Iran, Franco, Somoza, and Pinochet. The logic was that such strongmen, unlike Communist thugs, would evolve eventually into constitutional governments, or, unlike elected socialists, they could at least be trusted not to turn their countries into satellites of the Soviet Union.

We paid a price for such realpolitik when the Berlin Wall fell. Few gave us the deserved thanks for bankrupting the Soviet empire, but we did get plenty of the blame for the mess left behind by third-world dictatorships.

Now Middle East autocracies use the same "it's either us or them" blackmail. They hope to survive the tide of democratization by showing off their antiterrorist plumage. The problem is that the defeat of terrorism — like that of global Communism — ultimately rests with promoting freedom, not authoritarianism.

Decades of supporting right-wing authoritarians did nothing to ameliorate a dysfunctional Middle East. Perhaps support for democratic reform will usher in Hamas in Palestine, the Muslim Brotherhood in Egypt, something worse than Gen. Musharraf in Pakistan, and a shaky post-Saddam Hussein government in violence-torn Iraq, but what else is the United States to do?

About what we are doing now: We should keep supporting the process, but not necessarily the result; much less should we subsidize elected anti-Americans. The key is to keep a low profile and promote consensual government, but without bullying or grand moral pronouncements when the odious are elected.

We should praise the relatively free voting that ushered in Hamas, insist that they institutionalize the process that brought them to power, but under no circumstances give such terrorists any American money as long as they pledge to destroy Israel.

Allowing the autocratic Mr. Mubarak to go his own way without any more American largess may well empower the Muslim Brotherhood. Fine. Let the zealots talk all they want about bringing corruption-free government to Egypt at last, and hatred of the United States too. In response, America need only quietly explain that we no longer subsidize dictators — or terrorists who are elected to power through principled American support for democratic elections. I'm sure that after all the invective subsides, the Egyptians can sort out both our logic and idealism.

The key is consistency — and subtlety in expression. That way we avoid the unsustainable paradox that Americans are dying for democracy in the Sunni Triangle while subsidizing its antithesis in Cairo. And by the same token, we need not tour the Middle East demonizing Hamas; that will certainly not result in ostracism of that terrorist organization by "moderates," but it will give rise to the opinion that we behave hypocritically when the Arab street votes in someone we don't like.


Rest at link.
Posted by: ed || 03/03/2006 09:02 || Comments || Link || E-Mail|| [322 views] Top|| File under:
'We're being sold a turkey on global warming'
It is said that turkeys are so stupid that when it rains they stare up at the sky with their mouths open until they drown. Turkey farmers insist this is an apocryphal story put about by those who know nothing of the ways of Meleagris gallopavo.

There is a no less apocryphal tale about Homo sapiens, according to which humans stare up at the sky and do nothing as the earth's climate changes and their livelihoods go down the drain. It would be funny were it not at the heart of so many dire predictions of the effects of global warming. From cities vanishing under rising seas to global starvation as key crops fail, they blithely ignore the time-honoured response of humans confronted by climate change: adaptation.

When the glaciers retreated at the end of the last Ice Age 10,000 years ago, hunter-gatherers downed spears and took up farming instead. When American farmers were hit by the Dustbowl droughts of the 1930s, they responded by switching to hardier crops, diversifying production and improving irrigation – which allowed them to ride out an even greater drought that struck in the 1950s.

Yet despite this long history of successful adaptation, the climate change debate remains doggedly focused on mitigation strategies, such as the Kyoto protocol, that seek to compel the whole atmosphere to do our bidding. Even the staunchest supporters of such mitigation policies would concede that they have thus far been more honoured in the breach than the observance. The reason is not hard to find: politicians are chary of doing anything that threatens economic growth, and mitigation carries a hefty price tag.

Politicians might be more keen to take decisive action if they knew what happens when adaptation is factored into the equation. The dangers of failing to consider adaptation have long been recognised. Almost a decade ago, the United Nations Food and Agriculture Organisation warned that predictions of the impact of climate change that ignored adaptation were "unrealistic". In 2001, the UN Intergovernmental Panel on Climate Change, widely regarded as the voice of the climate science community, declared that adaptation must be considered alongside mitigation when developing strategies for dealing with climate change.

Yet as the UK House of Lords select committee on economic affairs pointed out last summer, adaptation remains the Cinderella of the climate change debate. Its report was summarily dismissed by climate scientists, who claimed the committee lacked the expertise needed to pronounce on the subject. Only climate scientists obsessed with mitigation could deny that by comparison adaptation has received scandalously short shrift.

Take the latest study of the likely effect of global warming on Africa, published this week by an international team of scientists in the Proceedings of the National Academy of Sciences. It concludes that as crops wilt under heat and drought, African food production may be "severely reduced". Yields of maize, Africa's favourite crop, will be especially badly hit.

Only after reaching this headline-grabbing conclusion do the researchers state that they have taken no account of attempts farmers might make to avoid such a calamity, such as planting different crops or making better use of land and irrigation. They hint that a switch to other crops such as sorghum might help, but give few details.

When the effects of adaptation are taken into account, the results are frequently revelatory. In research about to appear in the journal Environment and Development Economics, a team led by Robert Mendelsohn of Yale University examines the economic impact of predicted climate change when adaptation is included. It finds that a warmer world can actually produce net economic gain – at least for the richest nations. In contrast, the poorest nations look set to suffer disproportionately, essentially because they have hot climates already.

This has important implications for policies for dealing with the impact of climate change. Because if rich nations actually thrive on a warmer planet, they will be in a position to assist more vulnerable nations to deal with the effects – without jeopardising their own economic growth.

Many questions have still to be addressed: what is the optimal mix of mitigation and adaptation, and how should rich nations assist those worst affected by global warming? But the biggest question of all is why climate scientists still seem so reluctant to accept that humans are more resourceful than the average turkey.


The writer is visiting reader in science at Aston University, Birmingham

Posted by: lotp || 03/03/2006 00:00 || Comments || Link || E-Mail|| [314 views] Top|| File under:
Syria-Lebanon-Iran
Nonsensical Proliferation Panic?
A recent Op-Ed piece from the Jordan Times suggests that non-proliferators are waging a war of panic-laden rhetoric against would-be proliferators. The Jordan Times reports:

Lost somewhere in the mists of history is the knowledge that it was the pro-American shah of Iran who initiated Iran's quest to build a nuclear bomb. And it was the anti-American revolution led by Ayatollah Khomeini that initially suspended work on the bomb, from 1972 to 1985.

A slight correction may be in order here. The work was not initially halted by the good will of the Khomeni regime, but rather by bombs dropped by Iraqi war planes during the Iran - Iraq war. Work on reactors continued on a minor scale following the 1979 revolution.


Fanning the panic of proliferation has been a mainstay of the Bush administration, supported in the wings by the British government and, more recently, by France's President Jacques Chirac.

So, when Tehran makes statements such as "...the process of enrichment is a sovereign right of any state" and breaks off negotiations, we should assume that this is the panic of proliferation brought on by the west?


It is a high-stakes game that can slide too easily into the call for regime change, as it did with Iraq. Yet current would-be proliferators are arguably not as dead set on proliferating, nor even as advanced in their capabilities, as their antagonists suggest. But unyielding critical rhetoric combined with a lack of incentives to back down seems to only have the effect of making the likes of North Korea and Iran more determined than they ever were. Moreover, today's game overlooks the success of previous policy in persuading countries to give up and unwind their nuclear armaments' plans or stocks of bombs — South Africa, Brazil, Argentina, Ukraine and Kazakhstan and, most recently, Libya. This was because the right incentives were put before them.
Uranium enrichment on Russian soil isn't enough of an incentive?


In fact, the Libyan nuclear programme had gone on for many more years than has either the Iranian or North Korean. Despite a great deal of assistance from Pakistan's rogue nuclear weapons entrepreneur, A.Q. Kahn, Libya appeared seriously slowed, if not stalled, by apparently insurmountable difficulties. Iran may well be trying to build nuclear weapons, but it doesn't give the impression of being in a tearing hurry. Its heavy water moderated research reactor will not be online until 2014. Those who have suggested an earlier timetable ignore the slow progress made on completing the Bushehr reactor, a light-water nuclear power reactor initially ordered from Germany in 1975.
Joe Public is being led by the nose on nuclear weapons' policy. It has become nothing more than a political game.

Political game? I don't think so.
Posted by: Hupaith Fleth5783 || 03/03/2006 00:00 || Comments || Link || E-Mail|| [289 views] Top|| File under:
Who's in the News
85
[untagged]
Bookmark
E-Mail Me
The Classics
The O Club
Rantburg Store
The Bloids
The Never-ending Story
Thugburg
Gulf War I
The Way We Were
Bio
Merry-Go-Blog
Hair Through the Ages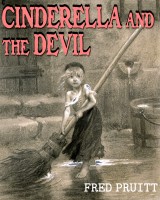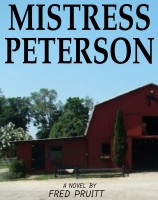 On Sale now!


A multi-volume chronology and reference guide set detailing three years of the Mexican Drug War between 2010 and 2012.

Rantburg.com and borderlandbeat.com correspondent and author Chris Covert presents his first non-fiction work detailing the drug and gang related violence in Mexico.

Chris gives us Mexican press dispatches of drug and gang war violence over three years, presented in a multi volume set intended to chronicle the death, violence and mayhem which has dominated Mexico for six years.
Click here for more information


Meet the Mods
In no particular order...


Steve White
Seafarious
Pappy
lotp
Scooter McGruder
john frum
tu3031
badanov
sherry
ryuge
GolfBravoUSMC
Bright Pebbles
trailing wife
Gloria
Fred
Besoeker
Glenmore
Frank G
3dc
Skidmark
Alaska Paul



Better than the average link...



Rantburg was assembled from recycled algorithms in the United States of America. No trees were destroyed in the production of this weblog. We did hurt some, though. Sorry.
3.226.243.226