Europe
Soft Europe
BY LEON DE WINTER

After two years of disastrous dialogue, and more of the same in recent days, we can conclude that no diplomatic initiative can stop Iran from getting the bomb. The International Atomic Energy Agency meets again this week to discuss the mullahs' nuclear ambitions, while Russia floats a plan to get Iran to enrich uranium on its soil. But before we got to this point, we had the Europeans in the starring role. The foreign ministers of the leading European Union countries--Britain, France and Germany--did try for years to persuade Iran to give up its nuclear ambitions, most recently at Friday's meeting in Vienna that ended up in yet another failure. But Iran knew all along that this threesome, formally the "Troika," had no real negotiating authority and would never resort to serious measures.

And yet Britain's Jack Straw, France's Philippe Douste-Blazy (and his predecessor, Dominique de Villepin) and Germany's Joschka Fischer (and his successor, Frank-Walter Steinmeier) talked on, clinging to a postmodern European belief in a world where any conflict can be resolved with enough reason and mutual understanding. The Troika offered the mullahs economic carrots and alternative sources of nuclear power--as if energy had anything to do with it--while Iran did what any football team does when it's ahead: It played for time. This it used very well to push ahead with its clandestine nuclear program.

Did the Troika know that Iran knew that Europe was weak? Of course. Europe's posturing was empty from the start. The only weapon that the EU was willing to consider, as a last result, was an economic boycott that would harm Europe's commercial interests more than Iran's.

The mullahs also knew that the Troika couldn't back up its threat of an economic boycott with the threat of military action. If the EU couldn't muster the will to fight in its own backyard in the Balkans without America leading the way, it surely wouldn't put any lives at risk beyond the frontiers of the Continent.

By contrast, Iran, ostensibly a democracy but in reality a religious tyranny, possesses a character trait that is almost nonexistent in modern Europe: Iranians, almost exclusively Shiite, are willing to suffer. This quality is deeply rooted in their religion. Ashura, one of the central Shiite rituals that marks the death of Imam Hussain at the Battle of Karbala in 680, celebrates flagellation, blood, pain. As Steven Vincent, the remarkable American journalist who tragically was murdered last August in Iraq, observed in his book "In the Red Zone": "Eight-foot long white silk flags depicting crossed sword, the blades oozing with blood . . . pictures of severed hands, severed heads, . . a fountain in front of Meshed Ali spraying geysers of blood-red liquid. . . . bloody swords flashing over the heads of milling crowds . . . men with blood-soaked bandages wrapped around their heads to stanch the bleeding from self-inflicted wounds . . . endless posters of the slaughtered innocents. This is an orgy of death imagery, I thought."

Can Europe grasp this commitment to voluntary suffering? For casualties to be acceptable on the battlefield, people need collective ideals and values that transform their society into a sacred entity. In European eyes, Shiites have ritualized this to the point of absurdity, with most Westerners finding it bizarre.


Rest at link.
Posted by: ed || 03/07/2006 16:45 || Comments || Link || E-Mail|| [462 views] Top|| File under:
Defeating Defeatism - The End of the Phony War (Wolfgang Bruno)
Opinion piece by an european collaborator of Faith Freedom who has interesting texts on his blog.


I have stated before that we in the West need to face down our internal enemies, the twin trolls of Denial and Defeatism, before we can have any chance of dealing with Islam. Yes, the Islamic threat is very real and could lead to a cataclysmic world war unless stopped. No, it's not too late to win this. Not yet. Writer Mark Steyn does a good job at devouring the former troll, but insists on feeding the latter. As Lawrence Auster demonstrates, Steyn continues to claim that we have in fact already lost, and must settle for "a Muslim majority world." He talks as if he is the Churchill of our age, yet displays a resigned defeatism that would have made even Neville Chamberlain blush. Contrary to the views expressed by many, the madness of the Muhammad cartoons issue can in hindsight turn out to have been a blessing in disguise. Eurabia's legions of spin doctors were quite successful in placing the blame for 9/11, the Madrid and the London bombings on US and Israeli foreign policies. These attacks may actually have strengthened Eurabia. Not so this time. The first cracks in this wall came with the murder of Theo van Gogh. With the Danish cartoon case, these cracks have now grown into a chasm.

The Phony War was a phase in early WW2 marked by few military operations in Continental Europe, in the months following the German invasion of Poland. What we have witnessed during these past few months is the end of the Phony War against Islamic Jihad. The election of hard-line president Ahmadinejad in Iran and of Hamas in the Palestinian Territories, the Muslim riots in France and the international unrest triggered by the Muhammad cartoons case mark a watershed in this battle. After having carefully, and one must admit skilfully, built up the mythology of Islamic tolerance for decades, Muslims now blew their own cover. This is end of taqiyya, and from the Muslim point of view, it probably came too soon. It is indeed possible for Muslims to win this, but it would have made more sense for them to lay low for another couple of decades, and quietly continue the demographic Jihad through migration conquest. Of course, being Muslims, they have to boast and brag all the time, and haven't got the patience to wait that long. This critical character flaw, more than infidel strength, is why they will most likely lose. Just like the Japanese during WW2, who hailed the attack on Pearl Harbor as a great victory, the sheer arrogance of their creed blinds them from realizing when they make huge mistakes that could eventually cost them victory. There is now a critical mass of Europeans who see clearly that Islam and Muslim immigration constitute a mortal danger to their freedom and their civilization. They feel confused and scared, but first of all angry. If this is the true face of Islam, doesn't that mean that our academic elites, our media and our political leaders have lied to us systematically for decades? Muslims misunderstand the mentality and potential response from the infidels because they see mainly the appeasement of the political class. What they don't see is the simmering defiance that is growing at the grassroots level.

What we need now is not another column by Mark Steyn telling us that all I lost and we might as well surrender pre-emptively. What we need now is anger. Anger gives you energy, instead of the resigned passivity bred by defeatism. However, we should be careful not direct this anger towards that favorite Eurabian boogeyman, the USA and Israel, nor should we resort to the time-tested European tradition of targeting random "foreigners." It wasn't the Americans or the Israelis who brought us into this mess, and it certainly wasn't the Indian dentist or the Chinese shopkeeper down the corner. It was in fact our very own EU elites.

Americans tend to consider the EU as a joke. It's not, because it's not funny. Apart from a few vague statements, the EU has largely abandoned Denmark during the cartoon incident. "European unity" only exists whenever Brussels wants to subvert the democratic process in individual member states and force more Islam down our throats, selling us out behind our backs through the intricate networks of the Euro-Arab Dialogue. The Danish embassies had hardly burnt down before Javier Solana, the "Foreign Minister" of the European Union, promised his real masters the Saudis that the EU would henceforth work to limit freedom of speech for half a billion people. And he can't be held responsible for this by the European public, since he doesn't answer to any democratically elected government. The EU is not a joke, the EU is evil, destroying freedom across an entire continent and spreading instability far beyond the borders of Europe. The Cold War was won when Ronal Reagan publicly labelled the Soviet Union "the Evil Empire." A generation later, we are witnessing the rise of another Evil Empire. Not the Soviet Union, but the European Union. It's time to bring this one down, too. The European Union, not the USA and definitely not Israel, is the greatest threat to world peace today. It is appeasement by the EU that has emboldened the Islamic Jihad, and not just in the West. The EU is an increasingly totalitarian entity that is post-democratic and neo-feudalist. The buildings of the European Commission should be turned into a museum of the history of dhimmitude and Jihad across the world. Parts of it could be torn down and displayed next to pieces of the Berlin Wall, symbols of past tyranny and oppression and the ultimate triumph of freedom. Javier Solana, Chris Patten and their ilk should be tried for treason in public trials to reveal the full scale of the Eurabian project.

There is a growing estrangement between the peoples of Europe and their elites. People sense that they are not being told the truth, and feel betrayed. Somebody needs to show them just how deep the rabbit hole goes. Publish Bat Ye'or's book "Eurabia" online, both in the full version and in abridged versions of 50 and 5 pages. Pay the author whatever she wants for the copyrights, and encourage the translation of the book into multiple European languages. Store it online on websites such as Faith Freedom International and Jihad Watch, as well as major blogs based outside of Eurabian jurisdiction, and encourage visitors to download the text or display it on their own websites. This principle could be repeated with a number of books critical of Islam, creating a flood of information bypassing politically correct media and official censorship. Such an operation could receive clandestine support of the Bush administration. It would cost a fraction of the war in Iraq, and achieve a lot more, both in the West and in the world in general.

Perhaps in stead of pinning our hopes on an Islamic Reformation that will probably never materialize, Westerners should rather focus on an Enlightenment and a new Renaissance. Not in the Islamic world, but in Europe and the West. Wishful thinking, you say? Well, although the situation is now very serious, it is in fact not impossible to imagine such an outcome. Moreover, it is important that somebody formulates an alternative, positive vision to rival that of Islam and Eurabia, or the only alternatives ordinary Europeans will be stuck with are extremist political movements. And then we will end up with a Clash of Fascisms and the death of European democracy. Hope is important. Without formulating a positive vision of hope we can never win this.

Muslims always claim that the West owes much to Islam, and that Islamic influences triggered the Renaissance. That's not true. But maybe it will be this time. It is true that the West in general and Europe in particular has lost its way at the beginning of the 21st century. Perhaps this life-and-death struggle with Islam is precisely the slap in the face that we need to regroup and revitalize our civilization. Europe will now be forced to rethink her culture and the entire basis of Western civilization, if she is going to cure the weaknesses that are currently making her vulnerable to Islamic infiltration. We need to rebuild a stronger sense of Western unity, much fractured by the Eurabian Union and the anti-Western, pre-Enlightenment ideology of Multiculturalism. If so, Islam would indeed be responsible for triggering a Western Renaissance, the Second Renaissance. Ironically, Islam itself would be critically, perhaps mortally wounded by this struggle, and Bernard Lewis would be proved wrong. Europe, or at least most of Europe, will not be Islamic by the end of his century. It is more likely that Islam itself will have ceased to be a global force of any significance by that point. But it is important to realize that such a result will not come by itself. It will require Europeans, Westerners and infidels in general to grow some backbone, end appeasement and openly confront the very real Islamic threat we are now facing. If we do so, I remain confident that we will prevail. We just have to listen a bit less to the defeatist siren song of Mark Steyn.
Posted by: anonymous5089 || 03/07/2006 03:16 || Comments || Link || E-Mail|| [321 views] Top|| File under:
Syria-Lebanon-Iran
Lyndon LaRouche explains Iran
WARNING! This requires triple layers of tinfoil!

Lyndon LaRouche addressed an international webcast on behalf of the LaRouche Political Action Committee (LPAC) on Feb. 23, 2006. His opening remarks were published in EIR last week, and we continue here with the transcript of the question and answers session. His spokeswoman, Debra Hanania Freeman, chaired the event. The full webcast is archived at www.larouchepac.com.
Lyn, the first question comes actually from a Democrat who serves on the Senate Foreign Relations Committee. And he says:

"Mr. LaRouche, in early February, you indicated that a military confrontation with Iran, no matter how limited, would detonate a bomb, that would in fact, serve to blow out the entire financial and monetary system. My question to you is really a very simple one: Are Cheney and Co. ignorant of this? Or is this, in fact, the intention of the policy?"


LaRouche: Well, Cheney's intention is a very interesting question. It's like speaking of George Bush's intention—I don't know if he knows what the teleprompter means.

Cheney is a stooge. The administration we're dealing with is a creation, nominally, of George Shultz; who, with Condoleezza Rice and the whole pack of them, created this administration around a guy who's not mentally capable of any other kind of job, except President of the United States. And he doesn't have to do that job, because Cheney does it for him.

So, therefore, the question of intention, and reality, in terms of this administration, is a very tricky question. What was Cheney aiming at, for example? Hmm?

So, in the Iran case: The intention does not come from the United States. It comes from the participation of some people in the United States, in the institutions, influential institutions, but not from the United States: It comes from London. The orchestration of this policy comes from the British foreign intelligence organization, centered in the British Arab Bureau. Now, the British Arab Bureau is an offshoot of the British East India Company office, back in the time when the Empire started. Before the King Georges got to know they were emperors, long before that, there was already a British Empire: It was the empire of the British East India Company, which was actually running the Empire. Lord Shelburne, in particular, who was running the Empire, back in the 1770s and 1780s; he was the kingmaker. And the British King was actually a flunky for these financier interests, who actually ran the place.

So, at that point, the British Intelligence Service started, formally, in this form in many ways, as a Freemasonic organization, essentially; for example, the French Revolution was run through what Shelburne created as the British Foreign Office, in 1782, and the key figure of the Foreign Office who ran the secret committee, was Jeremy Bentham. And Jeremy Bentham, in a sense "begat" Lord Shelburne—and they created the British Intelligence Service. Which was created out of the East India Company.

So, in the process, they took a guy called al-Afghani, for example—who was a crazy-man, but the British picked him and used him—to create the Muslim Brotherhood, which is a key orchestration factor in Middle East politics. And they build up things against that, too.

The key operation that defines this whole area, is the British agreement with the Russians, with Nicholas II, on the partition of the spheres of influence in Iran, where the British took the southern part, and the Russians took the northern part: 1907.

Now, in this process, since then, the British have orchestrated the operations in the whole area, and controlled them. They have a fellow in the United States [Bernard Lewis], who was formerly head of the administrative section of the British Arab Bureau, and he is the key advisor to Henry Kissinger and others. Now, it's his office, which has shaped this particular aspect of policy, which is running it.

So, this is a British game. And they're using all kinds of things. For example, the British are orchestrating this Iran crisis—not the United States, the British are orchestrating it. Jack Straw, the Foreign Minister of Great Britain, is a key orchestrator of this operation.

So, this is what we're dealing with. And the problem with Americans, especially in public office, is, they refuse to recognize history: the history of the U.S.-British conflict. And the complication that is not taken into account, is the fact that you have a section in the United States which is more close to the British than they are to the Americans. You look at the entire history of U.S.-British relations, the conflict from the beginning, from after 1763 on, and it's always of this same character. Americans refuse to recognize, that the British are not intrinsically our allies. They're intrinsically our enemies.

But it's not simply shoot-em-up enemy relations. The British realized, after Lincoln's victory over the Confederacy, which was a British operation—the Confederacy—the British realized they could never take the United States by force after that. So therefore, they used indirect methods, including subversion and economic operations. And a sense, they're allies, in which the people who are married are the worst enemies of each other. And they refuse to recognize that they're enemies. They're each trying to kill each other, or get each other killed, and they're pretending to be happily married in between time, when company comes. So, it's this kind of situation.

So, the problem among American politicians, is they refuse to face the fact, that the British oligarchy is generally the source of the enemy, the important enemy of the United States in every operation, including this Iran operation. Once you recognize that fact, then it becomes very easy to understand what's going on.
Posted by: Steve || 03/07/2006 16:17 || Comments || Link || E-Mail|| [536 views] Top|| File under:
Terror Networks
Islamist Nukes: The French Connection
This is an hit piece, but it has some good points.

By Lowell Ponte

"No civilian nuclear program can explain the Iranian nuclear program. It is a clandestine Iranian military nuclear program," French Foreign Affairs Minister Philippe Douste-Blazy

aka le Mickey d'Orsay

said on government-run France 2 Television on February 15.

"The international community has sent a very firm message in telling the Iranians to return to reason and suspend all nuclear activity and the enrichment and conversion of uranium," he continued. "But they aren't listening to us."

France should be applauded for its belated resolve in opposing the deceitful grab for nuclear weapons by Iran's terrorist-supporting apocalyptic Muslim theocracy.

France might be on the side of sanity (for a change) when, this week, the superpowers take sides over bringing the issue of Iran's Russian-supplied nuclear facilities before the United Nations Security Council for action.

But what of that other nation that poses a serious risk of deliberately or inadvertently providing nuclear weapons to Islamo-fascist terrorists?

This other nation was willing to give atomic weapons potential to Iraqi dictator Saddam Hussein.

This other nation has both a large Muslim population and its own arsenal of at least 350 nuclear weapons.

This other nation that may beget a world of atom-wielding Ayatollahs is France itself.

At least three paths could lead to the French arming Islamists with nuclear weapons.

The first path to this doomsday nightmare came to public attention in June 1981, when Israeli warplanes destroyed a nuclear reactor 18 miles south of Baghdad.

This Osirak

dubbed Ochirac due to the close relationship between the then prime minister and Saddam

reactor was being built by the French for Saddam Hussein, who had already used nerve gas on his own people and on Iranians. Hussein had already described himself as the reincarnation of the ancient Babylonian king and mass murderer Nebuchadnezzer II who destroyed Jerusalem around 586 BCE.

Had Israel not carried out this preemptive act of Assertive Disarmament weeks before the reactor became operational, Hussein could have fabricated nuclear weapons from this reactor's radioactive output by the time he invaded neighboring Kuwait in August 1990. The threat that Hussein could then unleash radioactive devastation on nearby Iranian and Saudi Arabian oil facilities might have made him too dangerous to attack.


Btw, IIRC(?) one french technician was killed in the attack, and I've read he actually was killed after having planted a beacon for guided israeli bombs. also, France is supposed to have given access to the plant blueprints to the israelis.



(The world likely soon must decide whether, likewise, to preempt Iran's incipient atom bomb factories to destroy this deadly serpent before it hatches.)

France is among the world's leading sellers of nuclear reactors and reprocessors and sellers of radioactive reactor fuel. Days after President George W. Bush struck a nuclear power deal last week between the U.S. and India, for example, a high member of France's National Assembly on Sunday quietly dropped the news to Reuters that France has agreed to help develop a "peaceful" nuclear power program for oil-rich Libya's dictator and longtime terrorism backer Col. Mohammar Qaddafi.

Amid the controversies over whether Saddam Hussein attempted to procure radioactive material in Africa, few bothered to note that the country at the center of this discussion is a former French colony, Niger.

One of the biggest uranium mine owners and dealers in processed uranium in Niger is COGEMA, historically 82 percent owned by the French Atomic Energy Commission and now a subsidiary of the French-controlled French-German consortium Areva, a major worldwide nuclear reactor manufacturer and seller.

Areva says that it abides by the Nuclear Suppliers Group (NSG) guidelines to prevent nuclear weapons proliferation from the reactors it sells and fuels.

But, as nuclear scholar Henry Sokolski reported in 2004, "the French firm Areva," like its international reactor-marketing competitors, has been "so eager to sell China nuclear-power plants that they and their governments are turning a blind eye to…a Chinese deal to sell Islamabad (Pakistan) a large reactor."

Pakistan, the one Islamic nation that already has atomic weapons, has refused to sign the nuclear Nonproliferation Treaty (NPT). Pakistan's chief atomic weapons scientist secretly provided nuclear materials and nuclear bomb-making information to other Muslim states, but after brief imprisonment for this crime he was recently set free by his government.

The French government not only approved selling its Osirak reactor and ample radioactive fuel to Saddam Hussein but also threatened to use its veto as a permanent member of the United Nations Security Council to prevent Hussein's overthrow.

It later came to light that several of French President Jacques Chirac's closest political allies were being given millions of dollars worth of oil certificates by Hussein under the United Nations Oil-for-Food program that controlled Iraqi oil sales.

Was there also a secret deal with Hussein involving COGEMA, Areva, the French Government and Niger?

Can a French Government that was willing to put nuclear weapons ingredients into the hands of Saddam Hussein be trusted to keep such materials out of the hands of oil-rich Islamist fanatics? Is France again willing to sell doomsday weapon capability if the price is right?

(If the world were sane, of course, France would have forfeited its nuclear weapons and materials after the Osirak reactor it was building was destroyed. France has shown that it lacks both the morality and maturity to be trusted with these dangerous tools the U.S. and Britain gave it – along with a permanent seat on the Security Council – following the French complicity with Hitler during World War II.)

The second path by which France might deliberately or inadvertently provide nuclear weapons to Islamofascists is – not surprisingly for France – sexual.

Shortly after the year 700 Islamic armies from Moorish-ruled Spain began to invade France. Toulouse narrowly survived a Muslim siege in 721. These Saracens occupied the major French Mediterranean seaport city of Narbonne for 40 years, from 719 until 759 when the last Islamic troops retreated back across the Pyrenees.

The Christian hold on France was secured in year 732, when the knight Charles Martel, "The Hammer," crushed the main Moorish army at Poitiers. Martel's army turned back the Islamic tide that at its height ruled not only part of the French Riviera but also Spain, Corsica, Sardinia and Sicily.

But by the cosmology that fills Islamist minds, any land ruled by Muslims remains Muslim forever. This ideology divides our planet into two realms – Dar al Islam, "the House of Surrender" to the will of Allah, and Dar al Harb, "the House of War" destined to be conquered by Islam.

Radical Islamists regard France, like Spain, as a place where the once-and-future rule of Islam is to be restored.

(If Christians held this same kind of cosmology, then every land the Muslims took in the Middle East from Christian Byzantium, in North Africa from Christian Rome and Christian Europe, in Indonesia from the Christian Dutch and so forth must be restored to Christian rule. Indeed, a radical Christian might argue that the Crusades and the era of colonialism were merely legitimate efforts to restore Christianity to lands temporarily colonized by Muslim crusaders.)

The Muslim conquest of France, many believe, is now underway. Muslims are winning by making love, not war. Demographics reveal that the average traditional French couple is giving birth to less than 1.4 children, far short of the 2.1 needed merely to sustain their numbers. The average Muslim husband and wife in France, by contrast, are giving birth to almost 3.6 children.

In France – now the most Islamic of Western European nations – Muslims comprise up to 13 percent or more of the population

I've actually read 16-17% is the most likely number, about 1/3rd of the births occur from muslim parents (publication of births listings is now prevented by law, since the proportion of muslim names was shocking, and the Establishment/Sarko IIRC didn't like that...), "youths" make up about 25% of the youth, up to 50% in most large urban centers

. This proportion is rapidly increasing and by 2030 – less than 25 years from today – could make France 25 percent Muslim, easily enough to hold the balance of power in national elections.

According to JP Gourévitch, a non-PC Africa specialist, in 2060, about 2/3rd of the french population will be muslim if the 90's trends continue (they do, and they actually have accelerated).



France is committed to maintaining its nuclear arsenal in perpetuity. In the not-too-distant future it will be a majority Muslim nation. Therefore, if present trends continue, France itself is destined to transform into a nuclear-armed Muslim nation.

The third path by which France might deliberately or inadvertently provide nuclear weapons to Islamist terrorists follows from the second path, and from the fact that France prides itself on its egalite, its purportedly non-discriminatory belief in equality.

The French population today is approximately 13 percent Muslim. The French military – attracting recruits disproportionately from the lower socioeconomic classes as many other democratic nations do – is by one estimate 15 percent Muslim, nearly one of every six people in the French armed forces

nope, numbers are more like 20% overall, 28% in army, up to 40% in shock troops like paratroopers... and this is deliberate, the Shirak gvt has actually been using the now professional army as a social engineering tool to "integrate" the "youths", much to the chagrin of the military brass (an internal survey found that only 1 in 10 muslim recruits would "fight for France"! And that most wouldn't gfight against "their" country, IE Algeria, Morocco,...). Anyway, french army is bankrupt and mostly not operational anymore, except for a few highly trained and effective expeditionary corps (SF, FFL and marines)

.

The United States military welcomes Muslim recruits, almost all of whom serve with honor as loyal and patriotic soldiers. American forces include Muslim chaplains. But early in the latest Iraq war, several U.S. soldiers were killed or wounded when a Muslim recruit rolled a hand grenade into their tent. This Muslim had been brainwashed into betraying his fellow U.S. soldiers by Islamist propaganda.

Israel has many Arab citizens, but Israeli policy has apparently long been to restrict Muslim access to the highest levels of the Israel Defense Forces (IDF) and certain militarily sensitive companies and research facilities. One rationale for this is that the possibility, however tiny, of a Muslim IDF officer becoming a turncoat is a risk too great to take.

The French nuclear weapons program is shrouded in secrecy. Experts estimate that today France possesses approximately 350 nuclear weapons, but the number and type is uncertain. France has no "tactical" nuclear weapons, but only because French military doctrine defines all its atomic weapons, regardless of size and type, as "strategic."

In a speech on January 19, 2006, President Chirac declared that France was prepared to use its nuclear weapons not only against invaders of its territory but also "to safeguard our vital interests," implying that these weapons could be used against terrorists and others who threaten French vital supplies and enterprises. Chirac also suggested that the French nuclear arsenal should be regarded as the nuclear deterrent of Europe.

What France now needs to tell its own citizens and the world is whether French Muslims hold positions of trust with access to nuclear weapons or materials in the French military, French nuclear weapons fabrication and fuel reprocessing facilities, nuclear laboratories, sensitive corporate entities such as COGEMA and Areva, and French nuclear reactor sites.

How many Muslims hold such sensitive positions in France? Where? Who?

What precautions are being taken to protect French nuclear weapons and radioactive materials from theft or terrorist detonation by Muslims in positions of trust or power?

What security checks has France taken to find out if French Muslims in such high-risk positions have been exposed to Islamist propaganda? Regularly associate with radicals? Or might become potential converts to the Osama bin Laden-like radical utopian vision that the whole world should be brought under the theocratic dictatorship of a single Muslim Caliph.

France, of course, officially does not even count people as Muslims in its census. It therefore cannot officially say whether the French Muslim population is 10 percent or 20 percent

bull, the pols knows the actual figure perfectly well, that's why they are so afraid... but it's not a bug, it's a feature (Eurabia).

France officially does not define people by race or ethnicity for purposes of quotas, set-asides, privileges, racial profiling or job exclusions

false, affirmative action geared toward muslims is in the way since the november 2005 ramadan riots, starting with 20 000 civil servants posts

. Officially, France does not discriminate against Muslims.

But when France in the 1960s abandoned its terror-torn colony Algeria after defining that North African land as a "department" of France itself, the official French policy was to leave behind as many as 400,000 Harkis (from the Arabic word haraka, "movement"), native Algerian French citizens who fought and worked on the side of the French. As many as 150,000 of these abandoned Harkis were killed, many by torture, by the radical Algerian FLN (National Liberation Front) that took control of the country

after they had been disarmed by the gaullist traitors... to be frank, ten of thousands of pieds-noirs (french algerians) were killed in abominable ways too, french women and girls as young as 12 were captured and later held in FLN brothels (algerian military men boasted of that to their french counterparts),... french army didn't hesitate to shoot crowds and bomb pieds noirs areas to force them to surrender their country.... The surrendering of Algeria to the national-islamist FLN was a shame, and IMHO the start of this whole "3rd jihad" thingie

.

(During World War II the German-aligned Vichy government in France used its national railroad to transport 76,000 French Jews to their doom in Nazi death camps. Virulent anti-Semitism is one of the ideologies many French share with their former Nazi overlords and Islamofascists. French treachery has not been limited to its Arab citizens.)
Nope, antisemitism is not a french trait IMHO, french jews are real well assimilated and patriotic; the Enlightened Elites are much anti-Israel, true, the quai d'Orsay (french State Department) has a long history of antisemitism, but french are not rabid antisemites, I'm sorry.
IIRC, polls found more antisemite feeling in the USA, especially among the blacks, than in France (this needs to be confirmed). Only 7% of the latest wave of antisemite violence came from the rightwingers, according to police intelligence, the rest being the work of the "youths"...

After World War II during the prosperous 30 glorious years the French remember nostalgically as les Trentes Glorieuses, workers were brought in large numbers from Algeria, Tunisia and other French African colonies to do the menial work no surviving Frenchman wanted to do

total bull, the actual population shift occured after the 1976 Eurabia "family reunion law" promulgated by Chirac (who else,) and the über tranzi/globalist VGE (the father of the abortive EU constitution), which turned a muslim/african population of a few hundred of thousands workers mostly employed in the industry (menial and hard labor works were still done by *french* and/or *europeans*, italians, spanish and portugueses mostly) into a settlement population of 10-13 millions in just 30 years. This is not immigration, this is colonization

. Neither they nor the Harkis who fled to France were treated as equals. As Georgetown University Professor Soner Cagaptay observed last July, Muslims comprise more than 10 percent of France's population but not a single Muslim sits as a member of the French Parliament. (On the other hand, the 2006 designer shows in Paris introduced a surprising new "Muslim-ization" of French fashion, another level of cultural surrender to the soon-to-be-dominant Islamic culture.)

Children born in France to these North African immigrants were among the rioters burning thousands of automobiles in cities across France last fall. Their rage was not cooled by successful French government efforts to restore a measure of European Union funding for the Palestinian terrorist group Hamas in February 2006.

These French Muslims have been described as "a ticking time bomb." The question the world now must consider is whether that time bomb might be nuclear.

American politicians now feel pressure to review whether the United Arab Emirate nation of Dubai can be trusted to run shipping facilities in American seaports.

Surely the French Republic can and should feel similar political pressure to explain to its citizens and the world what, if any, steps it has taken to keep clandestine Islamists out of key nuclear positions. These are positions from which an evildoer could steal either French nuclear weapons or divert radioactive materials that terrorists could use to make atomic bombs.
Posted by: anonymous5089 || 03/07/2006 03:43 || Comments || Link || E-Mail|| [299 views] Top|| File under:
Who's in the News
99
[untagged]
Bookmark
E-Mail Me
The Classics
The O Club
Rantburg Store
The Bloids
The Never-ending Story
Thugburg
Gulf War I
The Way We Were
Bio
Merry-Go-Blog
Hair Through the Ages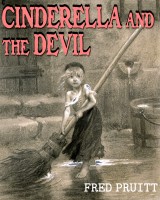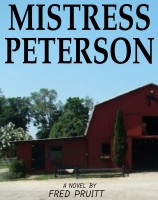 On Sale now!


A multi-volume chronology and reference guide set detailing three years of the Mexican Drug War between 2010 and 2012.

Rantburg.com and borderlandbeat.com correspondent and author Chris Covert presents his first non-fiction work detailing the drug and gang related violence in Mexico.

Chris gives us Mexican press dispatches of drug and gang war violence over three years, presented in a multi volume set intended to chronicle the death, violence and mayhem which has dominated Mexico for six years.
Click here for more information


Meet the Mods
In no particular order...


Steve White
Seafarious
Pappy
lotp
Scooter McGruder
john frum
tu3031
badanov
sherry
ryuge
GolfBravoUSMC
Bright Pebbles
trailing wife
Gloria
Fred
Besoeker
Glenmore
Frank G
3dc
Skidmark
Alaska Paul



Better than the average link...



Rantburg was assembled from recycled algorithms in the United States of America. No trees were destroyed in the production of this weblog. We did hurt some, though. Sorry.
34.238.190.122