-Short Attention Span Theater-
Mexico's National Women's Institute takes lead.
Mexican television is showing scenes of inflatable sex dolls dressed as office workers - part of a campaign by Mexico's National Women's Institute to dramatise the problem of sexual harassment in the workplace.

The campaign - which also includes billboards and radio ads - shows the wide-mouthed sex dolls dressed as secretaries, sitting at desks or photocopiers as men leer at them or try to grope them.

"No woman should be treated like an object," a sombre-voiced narrator says in the background.



Bloody HELL! Marilyn, is that YOU?




Posted by: Snang Grinerong3184 || 03/09/2006 07:16 || Comments || Link || E-Mail|| [6475 views] Top|| File under:
China-Japan-Koreas
Website of the Day
My name is Naru, I find English to be little difficult. I am from Osaka in Japan. I think my number one love is pussy! I do occasionally look at pussy pictures and find them very cute! I have only one pussy, I like to pet it. It is smooth. Do you like my pussy? You should also send pussy picture to me, I will enjoy it, it makes Naru happy! Naru is silly sometimes, and favorite is to take picture of my pussy in my mouth! My friend laugh at it.
Posted by: Anonymoose || 03/09/2006 20:48 || Comments || Link || E-Mail|| [6480 views] Top|| File under:
Europe
Obsessed with Constitution as Europe Sinks
From the desk of Paul Belien

After the Titanic hit the iceberg it took a while before the captain, officers, crew and passengers realized that they were doomed. The first to realize that the vessel was going down were the passengers below deck.
The same is true for Europe today. While the indigenous lower classes have – in a panic, but rationally – begun to vote in ever growing numbers for so-called populist, "islamophobe" politicians, the European establishment politicians and mainstream media are discussing how to revive the European Constitution which the voters in France and the Netherlands rejected last year.


Cue the great RB Titanic desk graphic, perfect for the EU.



Instead of trying to prevent an impending clash of cultures, the establishment politicians are totally absorbed in efforts to circumvent the rejection of their constitutional project. The assassinations of Pim Fortuyn and Theo van Gogh, the bombings in Madrid and London, the French riots, the Danish cartoon case, should have been so many warnings to even the blindest establishment, but all Europe's politicians care about is that when Europe goes down it goes down with a constitution.

Europe's current predicament has two causes. A self-inflicted "demographic winter" is setting in on the continent. Last week the Finance committee of the French Assembly wrote that by 2030 Europe will represent only 8% of the world's population, compared with 22% in 1950. Within the same period the average age of its citizens will rise from 29 to 39 years and the fertility rate will drop from 2.6 to 1.4. The situation is particularly serious in Germany, Italy and Spain. These dramatic figures are all the more worrying as they take into account the large immigrant population that has settled Europe since the 1960s and '70s.

In the midst of its demographic implosion Europe invited in large numbers of fecund people belonging to an alien culture and religion. This in itself was asking for problems. The latter were exacerbated by the second cause of Europe's predicament: the refusal of Europe's ruling elites to uphold law and order and to defend its traditional values and institutions, such as the nation-state. It is this combination of "lazy multiculturalism and corroded civil society" that is killing Europe. The EU Constitution is an example of the corrosion of one of the most important of Western institutions, the national state. But Europe's politicians, including its new leaders, fail to notice and are foolishly exacerbating the situation.

Last Saturday it was revealed that German Chancellor Angela Merkel, who never made a secret of her desire to revive the European constitutional treaty, along with the cunning French president Jacques Chirac, have devised a Franco-German plan to present the core of the EU Constitution to the French and Dutch voters again. According to the German weekly Der Spiegel Berlin and Paris have been hatching the following scheme to "save" the EU Constitution: The rejected constitutional treaty would be reduced to its first two parts, that which sets out the EU's competences and the charter of fundamental rights of the union. A political declaration would be added and the new document would be put to a fresh poll in both France and the Netherlands. The remaining third part of the text, detailing the EU's policies, would subsequently be ratified by the French and Dutch parliaments, thus completing the ratification of the entire EU Constitution.

Earlier Ms Merkel had proposed to attach a "social protocol" to the failed Constitution in order to "make it more acceptable to French and Dutch public opinion." Europe's leaders would be required to sign a declaration on the "social dimension of Europe" in order to soothe the fears of Socialist voters that the EU will liberalize the economy.

The Franco-German plot seems already to have met with the approval of Belgium, which throughout its 175-year history has always been a French vassal (apart from the short periods when it collaborated with Germany). Belgium's Prime Minister, Guy Verhofstadt, is an outspoken proponent of a federal European superstate, a "United States of Europe," which will be a Greater Belgium. Yesterday Matti Vanhanen and José Socrates, the Prime Ministers of Finland and Portugal also called for a European Constitution based on the existing draft. Earlier Miguel Angel Moratinos, the Spanish Foreign Minister, made it clear that Spain also wants the Constitution implemented.

Another cunning old Frenchman, former President Valéry Giscard d'Estaing, also wants a revival of the rejected Constitution. Mr Giscard, the chairman of the group that authored the European Constitution and an anti-democratic conspirator, said in a recent lecture [pdf] at the London School of Economics on 28 February that the "rejection of the Constitution [by the French and Dutch voters] was a mistake which will have to be corrected." Referring to earlier EU referendums on the Maastricht and Nice treaties where Ireland and Denmark were forced to vote over and over again until they accepted the texts imposed by the EU, he said that "if the Irish and the Danes can vote yes in the end, so the can the French [and the Dutch]."

"The Constitution will have to be given a second chance," Mr Giscard added, because the electorate, he claimed, had voted no out of an "error of judgement" and "ignorance." He stressed that Europe's leaders would not be stopped by the people: "In the end, the text will be adopted." He also said "We want a political union," adding "it is no longer a case of debating what we want to do, but determining how we do it." He said that an "urgent task" for the EU now is to "carefully prepare a realistic timetable and binding commitments with a view to establishing the European political Union." He made it quite clear that "It was a mistake to use the referendum process, but when you make a mistake you can correct it." He also predicted that the Constitution would be a stepping stone to further integration later, arguing that "adoption of the Constitution will not be enough to complete Europe's political union," and that the Constitution is for this generation, but for the next generation "there will be something else."

It is unclear why an otherwise sensible woman such as Ms Merkel is willing to play the game of the anti-democratic and corrupt Mr Giscard and save the Constitution he authored. Does she wants to prove that as a woman she will be able to succeed where the men failed? Or is she eager to divert attention from her own domestic problems, such as the increase of Germany's unemployment rate to 12.2%, with over 5 million now out of work. Next week, at their meeting on 14 March, the EU finance ministers will probably decide to give Germany one more year to bring its budget deficit below the maximum set by the EU. Germany set the deficit rules in the 1990s, but last year it pressured the EU to relax them because it can no longer comply with them.

The French political class, however, has not yet reached an agreement on how to proceed with the EU Constitution. Nicolas Sarkozy, the French interior minister and presidential hopeful, is reluctant to put the Constitution to the voters a second time. Instead he would prefer to adopt only those proposals of the rejected treaty which enjoy a "large consensus." This is the so-called "cherry-picking" approach, which is designed to lead to a "Constitution lite." The cherries that Mr Sarkozy wants to pick include the new system of weighted votes, a restriction of the national veto, the creation of an EU foreign minister and increased checks against over-regulation by national parliaments. He stressed, however, that he does not favour a new French referendum on the Constitution, saying "I will not be the one who will tell the French that they have misunderstood the question." Mr Sarkozy is currently touring Europe to promote his idea for a "mini constitutional treaty" (and also to enhance his international prestige for the 2007 French presidential elections).

A recent survey conducted among the Brussels establishment of Eurocrats – EU politicians, journalists, lobbyists, NGO chiefs and bureaucrats – shows widespread support for constitutional cherry-picking. Of those questioned in the survey 70% believed that such moves towards a "Constitution lite" would not be undemocratic.

However, there are also "hardliners" who insist that the Constitution is dead since the French and the Dutch rejected it. Outspoken proponents of this position are Poland and the Netherlands.

Last January the Polish president Lech Kaczynski said that the EU should draft a new text because the one currently on the table pushes for more integration than the citizens are willing to accept. "That constitution created a certain hybrid, which was not a European superstate yet, but was not that far from it," he said. Adam Bielan, the spokesman of Law and Justice (PiS), Mr Kaczynski's party, said that Europe should focus on more pressing matters rather than "waste time" trying to revive the "dead" Constitution. "The Constitution must be ratified by all. The decisions of France and the Netherlands have closed the matter," he said. Ben Bot, the Dutch Foreign Minister, also said that the Constitution was "as good as dead." He ruled out the possibility of the Dutch parliament ratifying a treaty which the people had rejected in a referendum.
Posted by: anonymous5089 || 03/09/2006 15:02 || Comments || Link || E-Mail|| [6484 views] Top|| File under:
Home Front: WoT
Give Yale the Fingernail
Since the New York Times and Wall Street Journal broke the news about the admission of Taliban official Sayeed Rahmatullah Hashemi to a special student program at Yale, we've received numerous emails from outraged Yale Alumni. One email stood out from the rest — "I won't give Yale one red cent this year, but maybe I will give them a red fingernail instead!"

She was referring to the Taliban's policy of pulling the fingernails off of Afghani women who dared to wear fingernail polish. Some of these women even had their thumbs sliced off as punishment. To date, Mr. Rahmatullah has not apologized or taken responsibility for his support of this brutal regime, though he told the Times he wished he'd been "a little bit softer" in his advocacy.

If you'd like to show your outrage at Yale's decision to admit the Taliban's spokeman, join us in "giving Yale the finger." It would be disgusting– not to mention really painful — to mail your own fingernails, but you can buy glamorous, decadent, shameless-hussy-scarlet press-on nails (ask for "nail tips") from any drug store or beauty shop. They're cheap; a box costs about $5.00.

Send them to Yale's Office of Development, along with a polite (or not-so-polite) letter explaining what you think of their decision to admit Rahmatullah:

Yale University
Office of Development
P.O. Box 2038
New Haven, CT 06521-2038

What's more, you can also send a nice red fake nail or ten to Yale's President, Richard Levin, at:

President Richard C. Levin
Woodbridge Hall
Yale University
New Haven Connecticut 06520


Posted by: Nimble Spemble || 03/09/2006 09:43 || Comments || Link || E-Mail|| [6476 views] Top|| File under:
Port Split
By Lawrence Kudlow


As the review period intensifies over plans for Dubai Ports World to take over some operations at six U.S. ports, President Bush is facing an uphill battle to get the deal through. Congressional opposition is widespread, and a number of polls say the American public is largely against it. Unfortunately, conservatives are badly split on the issue. Commentators such as Charles Krauthammer, David Brooks, Jack Kemp and I are in favor of the deal, while others like Bill Bennett, Michelle Malkin and Pat Buchanan are very much opposed.

From my standpoint, taking into account all the editorializing, talk-show tempests and political sound bites of recent weeks, I have yet to see any real evidence that the deal will compromise U.S. national security. Objections raised by the Coast Guard have been resolved, and the fact stubbornly remains that along with U.S. Customs and Homeland Security, it is the Coast Guard, not DP World, that will ultimately run the show when it comes to protecting port operations. If additional screening and surveillance safeguards need to be built into the deal, including radiation tests, so be it.

Retired U.S. Coast Guard Capt. John Holmes, who headed ports in Los Angeles and Long Beach, Calif., on 9-11, made the point to me that the same longshoreman and stevedores now employed at U.S. ports will continue to unload cargoes, although a thoroughgoing check of all personnel credentials is essential. He also reminded that U.S. companies have been out of the port management business for some time -- this is a foreign-run function and will remain so.

Meanwhile, some conservative critics have latched on to the 60-year-old Arab League boycott of Israel. But this is more rhetoric than reality. State-owned DP World operates out of the United Arab Emirates, but the nation is a member of the World Trade Organization and is negotiating a free-trade deal with the United States. What's more, DP World does huge business with Israel's largest shipping line, Zim Integrated Shipping. Zim's chairman, Idan Ofer, defended DP World in a Wall Street Journal story, expressing his "complete dismay at the way (DP) is being pilloried in the United States."

In fact, the Bush administration's plan to create a U.S. free-trade zone across the Middle East is one of the most positive initiatives in the effort to defeat fundamentalist Islamic terrorism. Let's not forget that the Emirates in the post-9/11 world have become a strong American ally. It was one of the first nations to join the U.S. initiative to inspect cargo in foreign ports and have greatly strengthened its anti-money-laundering and terror-financing clause. It also accepts U.S. aircraft carriers and subs at its deep-water ports and dry-dock facilities. Among these facilities is the DP World-administered Jebel Ali port in Dubai.

What's more, the Emirates allow U.S. military planes to land and refuel at their air bases. If the Emirates ever retaliated and cut off U.S. military access, we would never be able to conduct operations anywhere in the region.

Yes, DP World is a state-owned enterprise. But if that criterion were used to oppose an economic relationship, we'd have to terminate all activity with communist China and state-owned oil companies in Saudi Arabia, Russia, Venezuela and Mexico. Instead, I would argue that increased economic connectivity, supported by the free flow of trade, investment and labor, makes for better political relations between nations. Connectivity liberalizes authoritarian regimes in the direction of democratization.

When you scratch this debate among conservatives deep enough, what you are left with is a clear demarcation between free-traders and protectionists. Those conservatives who oppose the deal are lining up with xenophobic protectionists like my old friend Patrick Buchanan. On the other hand, conservatives in favor of the deal align themselves with the pro-growth, free-trade tradition embodied by Jack Kemp. The Kemp adherents believe in breaking down global barriers in order to enhance prospects for prosperity and freedom everywhere. That's in large part what the United Arab Emirates/DP World episode is all about.

Whether it's anti-Arab Islamophobia or anti-Mexican Hispanophobia, the fear-mongers in the conservative ranks do not truly believe in economic opportunity. Nor do they believe in Ronald Reagan's "City on a Hill" vision of America, where it is our charge to lead the world toward free-market prosperity, political democratization and true freedom for all peoples.

Yes, there is a rift in the conservative ranks. Opposing President Bush are those with a vision of pessimism, defeatism and fear. Supporting the president are those with a Reaganite vision that brims with opportunity, victory and success in the spread of freedom and democratization. Can there be any serious question that the resounding conservative Republican ascendancy and success of the past 25 years launched by Ronald Reagan and advanced by George W. Bush is built on optimism -- and positive results? I think not.

Posted by: ryuge || 03/09/2006 06:15 || Comments || Link || E-Mail|| [6473 views] Top|| File under:
Terror Networks
Taheri: How To Head Off The Next Jihad
TIRED of Aceh, Afghanistan, Algeria, Chechnya and Kashmir as places to do a spot of jihad? Worried Iraq may be a shrinking market for terrorism, and Pakistan tougher than expected? Consider Thailand - where a little publicized war has raged between Muslim Malay insurgents and Bangkok's army since 2002.

Such is now the talk in international jihadists circles, both in cyberspace and in the network of radical-controlled mosques from London to Amman to Jakarta to Sydney. Well-funded jihadist groups may be preparing a takeover bid for the Malay insurgency.

If that happens, the first and biggest losers will be the Malay Muslims, who have been fighting for autonomy since their land was annexed by the Kingdom of Siam in 1902. But transforming an essentially ethnic rebellion into a religious war is also sure way to do great harm to Thailand's efforts to build a modern society.

The arrival of professional jihadists is a proven kiss of death for Muslim movements, including those with the most legitimate grievances.

Kashmir: The Kashmir conflict started in 1947 as a territorial dispute between India and Pakistan as they emerged from the debris of the British Raj. The conflict was over land, borders, water and national security - not religion. Indeed, it could not have been about religion, because there were (and still are) more Muslims in India than in Pakistan.

Initially, all the Kashmiri parties, including those that sought independence or union with Pakistan, were secular, thus keeping alive the possibility of a political solution. But as professional jihadists started to arrive on the scene, the conflict assumed religious characteristics.

The Pakistani military created several jihadist organizations to fight in Kashmir. All now threaten Pakistan's own security.

Turning Kashmir into a religious conflict had another negative result: It was partly in reaction to the "jihad" in Kashmir that the Indians voted a coalition of radical Hindu parties into power for the first time, and kept them there for almost a decade.

Chechnya: In the early '90s, the Chechen nation was building a position to seek the independence that it had intermittently sought for two centuries. After many ups and downs, Chechnya and Russia concluded the Lebed-Mash'hadov accord, which envisaged an amicable divorce, if a set of conditions were met.

But the professional jihadists didn't care whether Chechnya achieved autonomy within the Russian federation or even became independent. They wanted not simply to defeat the Russian "infidel" but to humiliate and destroy him. They wanted a "holy war," not a compromise peace.

In the process, these jihadists ended up killing more Muslims than "infidels." They provoked a full-scale war that forced more than half of the Chechen nation to become refugees all over the world. They also killed Chechnya's hopes of autonomy or independence. A decade ago, a majority of Russians supported independence for Chechnya; today, there is virtually no sympathy left - Russians remember the jihadists' atrocities.

The impact has also been disastrous for Russia. It has allowed President Vladimir Putin to impose an authoritarian style of rule, placing much of the government under military or security control.

Algeria: In 1991, Algeria was divided over whether an election that an Islamist coalition was slated to win should go ahead. This, too, was a political conflict that could have been resolved through political means. In fact, some leaders of the Islamist group, including the late Abdel-Qader Hachani, were engaged in secret talks with the Algerian army leaders to find a compromise.

But then the professional jihadists intervened, starting with series of brutal killings of civilians that had nothing to do with the immediate conflict. In the words of one leader, Jamal Zeituni, they wanted to "shed blood to irrigate the tree of martyrdom."

The jihadists have been defeated in Algeria as they have been, and will be, everywhere else. But over a decade of terrorism they provoked the death of more than 150,000 people, halted Algeria's economic development and slowed down its democratization - and drove more than 3 million Algerians into exile.

IS it possible to avoid a repeat in Thailand? Yes - but the task is not easy.

Just as it takes two to tango, the jihadists always need a partner like that to transform a political conflict into a religious war. Thai Prime Minister Thaksin Shinawatra, now facing a general election, looks to be walking into a trap.

A former police chief, he is cultivating his image as "strongman," and promises to "crush the criminal," his code-word for Malay rebels, with "an iron fist." Encouraged by Thai nationalist groups who fear further democratization, Thaksin is trying to become an Asian version of Putin.

Urgent moves must be made to prevent the southern Thailand rebellion from becoming another front in the global war that Islamist terror is waging against many different states, including half a dozen Muslim ones.

One initiative could come from Indonesian President Susilo Bambang Yudhoyono - leader of the world's most populous Muslim state and the key power in Southeast Asia. He could invite the rebel leaders and Thai officials to a dialogue in Jakarta, with a view to organizing a ceasefire followed by negotiations.

The Indonesian leader has the moral authority to make such a move because of his success in ending the 40-year long Islamist rebellion in the island of Aceh. An ex-general, Yudhoyono decided not to play the strongman; instead, he offered the Achenese a large measure of autonomy, some control over their natural resources and linguistic and cultural freedom - in exchange for laying down their arms. The Achenese leaders, with longtime ties to Thailand's Malay rebels, could join the "dialogue" initiative.

The Organization of the Islamic Conference (OIC) could provide added cover. Thailand, an associate OIC member, could present any peace initiative as a friendly gesture by Muslim countries, not an imposition by hostile powers.

Thaksin must abandon the dream of "assimilating" the Malays by destroying their language, culture and religion. Instead, he must lift the state of emergency he imposed in 2002 and restore at least part of the local autonomy that the southern provinces enjoyed until the late '90s. In exchange, the four principal rebel groups should agree to a moratorium on their demands for full independence and negotiate greater linguistic, cultural and religious rights for their constituents.

All the signals indicate that a substantial segment of the Malay leadership is desperate for a political settlement and apprehensive about the hijacking of their cause by foreign jihadists.

The United States, probably the most influential foreign power in Bangkok, should also take an interest in preventing a new jihadist struggle. While military force should never be ruled out in fighting terror, it is important not to forget the role that the intelligent use of politics could play in meeting the global terrorist challenge.
Posted by: tipper || 03/09/2006 10:02 || Comments || Link || E-Mail|| [6487 views] Top|| File under:
Who's in the News
90
[untagged]
Bookmark
E-Mail Me
The Classics
The O Club
Rantburg Store
The Bloids
The Never-ending Story
Thugburg
Gulf War I
The Way We Were
Bio
Merry-Go-Blog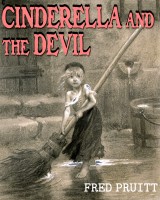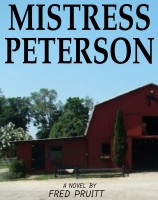 On Sale now!


A multi-volume chronology and reference guide set detailing three years of the Mexican Drug War between 2010 and 2012.

Rantburg.com and borderlandbeat.com correspondent and author Chris Covert presents his first non-fiction work detailing the drug and gang related violence in Mexico.

Chris gives us Mexican press dispatches of drug and gang war violence over three years, presented in a multi volume set intended to chronicle the death, violence and mayhem which has dominated Mexico for six years.
Click here for more information


Meet the Mods
In no particular order...


Steve White
Seafarious
Pappy
lotp
Scooter McGruder
john frum
tu3031
badanov
sherry
ryuge
GolfBravoUSMC
Bright Pebbles
trailing wife
Gloria
Fred
Besoeker
Glenmore
Frank G
3dc
Skidmark
Alaska Paul



Better than the average link...



Rantburg was assembled from recycled algorithms in the United States of America. No trees were destroyed in the production of this weblog. We did hurt some, though. Sorry.
44.192.254.246

Help keep the Burg running! Paypal: