Home Front: Politix
The Democrats are the real party of arrogance
by Byron York

How many times have you heard Democrats describe George W. Bush as "arrogant"?

Too many to count. And truth be told, a number of unhappy Republicans are using the A-word themselves when referring to the president these days.

But if you want to see arrogance — lots and lots of it — you need look no further than the Democratic Party's plan to win the House and Senate this November.

Simply put, Democrats believe they can ask voters to give them control of the legislative branch without revealing any sort of policy or plan to deal with the most pressing issue before the country today: the war in Iraq.

And Bush is arrogant?

Not only do Democrats not have a plan, they're proud of not having a plan.

Last December, House Minority Leader Nancy Pelosi (D-Calif.) sat down with a group of reporters and editors of The Washington Post. The journalists asked what Democrats would do about Iraq were they to win power in 2006.

"Pelosi said Democrats will produce an issue agenda for the 2006 elections but it will not include a position on Iraq," the Post reported. "There is no one Democratic voice ... and there is no one Democratic position," Pelosi said."

It was dramatic proof of the party's disarray on the war, but the Post gave the story the most charitable headline possible: "Pelosi Hails Democrats' Diverse War Stances."

A better choice would have been: "Pelosi: Dems Have No Clue On Iraq."

Now, three months later, Pelosi's party is no closer to having a clue. And unfortunately for them, the voters know it.


Just look at the results of the latest Post poll, released this week. In the survey, the paper asked, "Do you think the Democrats in Congress do or do not have a clear plan for handling the situation in Iraq?"

Seventy percent of those polled said the Democrats do not have a clear plan, versus 24 percent who said they do. (If there is anyone among that 24 percent who would like to share what the clear Democratic plan is, he or she should call Nancy Pelosi immediately.)

Of course, just 34 percent say the Bush administration has a clear plan, but that leaves the question: Why give power to a group that has even less of an idea what to do?

The Post also asked, "Which political party do you trust to do a better job handling the situation in Iraq?"

Despite all of the setbacks in the war, despite its growing unpopularity, Democrats had no advantage. Forty-two percent chose them, and 42 percent chose Republicans.

The Democrats' numbers on that issue have been falling for months. In November 2005, 48 percent of those questioned by the Post trusted Democrats to handle the situation in Iraq — versus 37 percent who trusted Republicans. In December and January, the Democrats' number ticked downward to 47 percent and has now fallen to 42 percent.

That's not exactly a show of confidence in Democratic leadership.

Nor is there much faith in the party's ability to handle other issues. The Post asked, "Overall, which party, the Democrats or the Republicans, do you trust to do a better job in coping with the main problems the nation faces over the next few years?

Forty-two percent said Democrats, and 40 percent said Republicans, while 14 percent said neither.

As recently as January, Democrats had a significant lead in that category, 51 percent to the GOP's 37 percent. Now, nearly all of that is gone.

The paper also asked whether respondents have a favorable or unfavorable impression of each party. Results for Republicans were 51 percent favorable, 46 percent unfavorable. For Democrats, it was 55 percent favorable, 41 percent unfavorable.

After Abramoff, Katrina, prescription drugs — after everything, that's not much of an advantage.


As for that elusive agenda, Pelosi and her colleagues are still working on it. Even without Iraq, they don't appear to be able to agree on much of anything. There were reports the agenda would be out last year, and then early this year, but so far nothing has happened.

Questions that were unanswered many months ago are still unanswered. Should they come up with their own version of the Contract with America? Some say yes, and some say no. Right now, "no" is winning. Tomorrow, maybe "yes" will be winning.

And how about a slogan? Surely that's simple enough that everyone can agree, right?

Well, it took Democratic leaders months to come up with their big, catchy sales pitch: "Together, America can do better." But now the Post reports that "there is an effort afoot to drop the word "together." It tests well in focus groups and audiences, Democratic sources said, but it makes the syntax incorrect."

Ouch. After all that work, they're still looking for a few words to summarize what they stand for.

Well, if "together" tests so well, how about "Together, together, we can't get our act together"?
Posted by: .com || 03/10/2006 06:50 || Comments || Link || E-Mail|| [6464 views] Top|| File under:
India-Pakistan
Let us celebrate ban on kite-flying
Editorial in the Pakistan Observer - "First of all, the way the kite-flying is done, is perceived to be an invasion of Indian culture. Things have deteriorated to such an extent that a Heera Mandi like culture was engulfing the whole of Lahore"
ULTIMATELY sanity has prevailed and the Punjab Government has taken the right step of banning kite-flying throughout the province. This followed a number of killings and injuries caused by coated string and metal wire during the last couple of weeks and increasing calls from different sections of the society to ban kite-flying.

The Government of the Punjab deserves credit for taking this bold and timely step as there were daily reports of casualties due to foul-playing in the sport. Metal wires cut throats of many a boy and girl while a number of young people had their limbs broken during blind pursuit of kites. All this had sent a wave of shock and anger throughout the province. It is regrettable that kite manufacturers and flyers paid no heed to repeated warnings by the apex court and the Punjab Government urging them not to use metal or chemically/glass coated wires to avoid loss of precious lives.

In fact, kite-flying, over decades, assumed dangerous and objectionable dimensions and that is why became a subject of heated discussions. Earlier, it used to be a simple sport with people going to open places to enjoy it. However, with the passage of time, undesirable tendencies crept in and as a result this sport started causing irritation among different sections of the society. First of all, the way the kite-flying is done, is perceived to be an invasion of Indian culture. Things have deteriorated to such an extent that a Heera Mandi like culture was engulfing the whole of Lahore, which is shameful. All this was going on under full official patronage.

Every year on the occasion of Basant or its edited nomenclature 'Jashan-e-Baharan', not only bureaucrats, Government functionaries, politicians and even high ups used to spend a few days in Lahore on one pretext or the other but foreigners too swarmed the metropolis, which was a slur on the good name of Punjab. No doubt, kite-flying had become almost an industry and it generated business of billions of rupees for different stakeholders but the loss of lives, reputation, values and culture overweighed the economic benefits. The decision to ban kite-flying is, therefore, fully justified, needs to be implemented with full force and other provinces too should follow the suit.
Posted by: john || 03/10/2006 18:05 || Comments || Link || E-Mail|| [6480 views] Top|| File under:
Terror Networks
Qardawi VS Amr Khaled
Mshari Al-Zaydi

If you feel that your feet were bound by an invisible piece of rope but you think that you are free, how do you know that you were tied up in the first place? Simply keep walking until you feel the rope distressing your ankle, only then would you be aware of your real limits. Something of this sort happened to the young Egyptian Islamic herald Amr Khaled, who has recently become an engaging media phenomenon after he introduced changes to the conventional perception of the "Sheikh" and added new elements to the preaching discourse. He has won the approval and blessings of the more traditional clerics who themselves had found it difficult to reach the hearts of the new generations.

Nowadays, the shaved young Islamic propagandist has found himself in a confrontation with Youssef Al Qardawi, the popularized Sheikh with a zealous discourse. In addition, he is an Islamic thinker with political and social ideas regarding the crisis of the Danish cartoons that depicted the Prophet Mohammad (PBUH). Amr Khaled sees an opportunity to reintroducing Islam to the West through Danish crisis. Therefore, he is now calling for a large conference to be held in Copenhagen where Muslim scholars and clergymen will meet to engage in dialogue with their non-Muslim counterparts in early March. Qardawi on the other hand rejected this idea and instead called for a counter conference in Bahrain to take place mid-March under the leadership of "the Global Coalition to Support the Prophet Mohammad." Moreover according to Asharq Al Awsat (3 March 2006), Al Qardawi reprimanded Amr Khaled for his peacemaking efforts as he considered this may bring about an end to the Muslim anger. He emphasized the "need for Islamic nation to wake up."

However, Amr became more insistent despite Qardawi's objections to sign a statement back in February that was also signed by 41 prominent Islamic figures, as Qardawi argued for a stronger statement. Among those who had signed the statement were Amr Khaled himself, Salman Al Ouda (Saudi Arabia), Ekrima Sabry (the Mufti of Jerusalem), Mohamed Hussein Fadlallah (the Lebanese Shi'a scholar) and others. Qardawi said that such a soft declaration would break the flow of the "nation's uprising" and he now rejects the Copenhagen conference allegedly for the same reason. Does this mean that Amr Khaled and his camp are wiser, more moderate and more learned than Qardawi? Does it mean that Qardawi is jealous of them? The answer to both questions is no.

Surely, the rejection of Qardawi and his team will say that Amr Khaled and his supporters, or the members of the "Copenhagen group" are brothers, nevertheless brothers who took a wrong stand. From my perspective, the matter is really beyond right and wrong.

Al Qardawi is more aware of the importance that group feeling remains active and inflamed, thus making it an issue of "identity" for which Islamists are known to be professional in mobilizing. Thus the way Qardawi perceives the crisis is as a great opportunity to "revive" an Islamist political project and to make the most out of the momentum created by the Danish cartoons fiasco for other battles too. The logic is the following: whoever manages to unify the masses of the Muslim world and elsewhere in protest against the Danish transgressions could do the same for other purposes.

Qardawi and those like him believe that the Ummah has stepped away from supporting their project. They consider that the rallying of the Ummah around them, and their method as the only way to resolve the crises including that of Palestine and of identity and culture, which in their view should be strictly Islamic. Furthermore, they seek to rally the masses for other political, economic and sportive issues. They seek to re-draft social and political life according to a perspective inherent to the fundamentalist discourse.

The Danish cartoons crisis was ideal in this respect. Qardawi spoke frankly in his interview with Asharq Al Awsat speaking about the demonstrations, the boycotts, and the global Muslim campaigns, saying, "What has occurred is the instigator for the Muslim nation which was torn by political differences but is unified by the love for the Prophet (PBUH)." He then spoke about the "young" Amr Khaled who provoked the Sheikh, as he does not understand the implicit gain behind keeping the Muslim rage inflamed. He told Asharq Al Awsat, "I have advised him several times not to break the flow of the awakening of the Muslim nation for the sake of Denmark." This whole account makes us realize that there are certain objective conditions that must remain, as they are conducive to the existence of some ideologies and discourses. For those, the climates of crises are ideal.

Some followers of those ideologies may be not fully aware that such crises are ideal and not negative; they are not aware of the full picture and act with the best of intentions. They may disturb the waters and cause some embarrassment and this was clear to me as I read what seemed to be a sincere commentary by the young propagandist Amr Khaled who was disappointed by Qardawi's statements. Khaled said, "Sheikh Qardawi is an honorable scholar who taught me the essentiality of dialogue. However, I see no reason for his objections." What our young Islamic herald missed was that the "dialogue" that Sheikh Qardawi once taught him was only good for attracting supporters. However, when those supporters number hundreds of thousands and are ready for action upon instruction of the Sheikh then things are bound to be different.

Over the next few days, I believe we will increasingly hear talk asserting that Amr Khaled is only a preacher, not a jurist. Consequently, they will say, he is not qualified to lead. I agree with this opinion. However, the point is when this was voiced by impartial writers and analysts before the present crisis and the ensuing confrontation between Khaled and Qardawi, some Islamists would quickly consider this a biased attack that aimed at the spread of Islam through the success of Khaled in reaching deep into the minds of generations and classes that were previously untouchable by traditional clergymen.

It seems however that the Islamic movement strategists believe it is time Khaled handed his responsibilities back. He has consumed his role and now the rest is up to the Islamist jurists who are closer to the movement. Their role now is to mobilize, redirect, and rationalize the masses towards the ultimate goal: the actualization of the social, religious and political project of the Islamist politicized parties.

When Qardawi shouts, "revenge, revenge; rage, rage," he is in fact maintaining the survival of the Islamic movement. Had the Danes apologized according to the conditions of the Muslim masses and had for example taught the full biography of the Prophet Mohammed by Ibn Hisham in their schools, then this would have been less of a gain than having the masses perpetually aligned in a state of religious anger.

Naturally, in the eyes of the global "protectors of the religious rage of the masses," mobilization and religious tension are great results of the Danish crisis for the shrewd Islamists. Perhaps, this is not realized entirely by the younger generation and those who do not realize are an embarrassment.

Sheikh Qardawi in fact is re-enacting a pre-Islamic scene from our Arabic heritage. He is imitating Al Zeer Salim who saw revenge as the reason for existence. He had the chance to take revenge on several occasions however; he preferred to continue fighting which became his reason for existence. This state of mind is not something especially akin to Qardawi and those like him, but is rather salient in the Arab culture as a whole with its varied political trends. Like Amal Dunqul's words in her poem to assassinated Egyptian president Sadat, that warned him not to sign a peace treaty with Israel, Qardawi repeats this warning to Amr Khaled, to "not make peace."
Posted by: Fred || 03/10/2006 01:04 || Comments || Link || E-Mail|| [6460 views] Top|| File under:
Who's in the News
94
[untagged]
Bookmark
E-Mail Me
The Classics
The O Club
Rantburg Store
The Bloids
The Never-ending Story
Thugburg
Gulf War I
The Way We Were
Bio
Merry-Go-Blog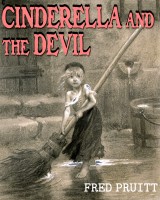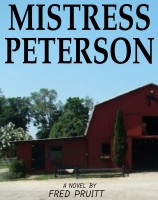 On Sale now!


A multi-volume chronology and reference guide set detailing three years of the Mexican Drug War between 2010 and 2012.

Rantburg.com and borderlandbeat.com correspondent and author Chris Covert presents his first non-fiction work detailing the drug and gang related violence in Mexico.

Chris gives us Mexican press dispatches of drug and gang war violence over three years, presented in a multi volume set intended to chronicle the death, violence and mayhem which has dominated Mexico for six years.
Click here for more information


Meet the Mods
In no particular order...


Steve White
Seafarious
Pappy
lotp
Scooter McGruder
john frum
tu3031
badanov
sherry
ryuge
GolfBravoUSMC
Bright Pebbles
trailing wife
Gloria
Fred
Besoeker
Glenmore
Frank G
3dc
Skidmark
Alaska Paul



Better than the average link...



Rantburg was assembled from recycled algorithms in the United States of America. No trees were destroyed in the production of this weblog. We did hurt some, though. Sorry.
54.80.173.217

Help keep the Burg running! Paypal: