Africa Horn
Manute Bol Sudan story
HBO Realsport's Frank Deford profiles Manute Bol and his tragic life after basketball. Bol tells Deford that during his career he wanted to go back to Sudan and fight alongside his Dinka tribesman in Southern Sudan. Considered the tallest people in the world, Christian and black, according to the show lived peacefully in Southern Sudan - until Arab Muslims from the North invaded with an intention to take over and Islamize them.

Bol and his best friend went to over 39 Congressmen personally and met with the Pentagon in the 90's telling them that their people were being decimated by the Arab Muslims from the North and would disappear if the US did not help. He said they got nothing. His friend said he told the US the greatest threat they would face in the future would be from Islamist Fundamentalism, at which most laughed.

So Manute reached into his own pockets in the millions to help support the starving refugees who had witnessed their homes and families destroyed. Eventually the Northern Sudanese government found out he was in a town supplying money and food and moral support to his people so they bombed the Refugee Camp. 13 people were killed that day but he lived. Frank DeFord asks him if he thinks they were aiming for him and he says 'probably'.

Eventually Khartoum in the North invited him to come for 'peace talks' which he did. He now says that was a big mistake and naiveté on his part. ""I should have known who I was dealing with""

After a month he realized that the whole thing was a sham and then the regime asked him to fight alongside them against his own people, which he refused. Eventually he was put into prison. His best friend was eventually able to buy and sneak him out of the country into Cairo. Bol used whatever money he had left to bribe one of his friends out of slavery. His friend was sold by the Islamists into slavery in Sudan after being captured. Eventually Bol escaped to the US as a penniless refugee.

Bol mentions that the only time the US did respond to the Khartoum Islamist regime (which was sheltering Ben Laden) was after the US was attacked in the Middle East in the late 90's. The attacks emanted from Sudan. That was the infamous bombing of the Pharmaceutical plant. Bol said he was only blocks from it when it happened.

The postscript is that Bol is broke and that some former NBA friends held a benefit to raise $$ for his huge Health bills after a drunk Cab Driver flipped a car Bol was in. He has a 50k/yr NBA pension that kicks in next year when he turns 45. He has had 'domestic disturbances' with his wife and they are going to counseling.

However, more importantly here is a famous face, and someone Deford says is truly a 'good guy' who gave up his entire fortune and good life in the US to try and save his people in Sudan.
Posted by: Steve White || 03/16/2006 00:22 || Comments || Link || E-Mail|| [6458 views] Top|| File under:
Europe
On terminal ADS and BDS
Link discussed today at windsofchange.
Davids Medienkritik and Stern's Gussgen going at it on Americia Derangement Syndrome (anti-us near racism in EU press) and BDS.

Worth perusing.

Posted by: 3dc || 03/16/2006 17:46 || Comments || Link || E-Mail|| [6461 views] Top|| File under:
Pour Ilan, A Eulogy – by Judea Pearl
This article is available in French " Pour Ilan, un hommage", which appeared in Media-Ratings on March 16th.

"Pour Ilan" -- this is what the sign says, held by demonstrators in a quiet march, in Paris, in your memory.

Pour Ilan, Ilan Halimi, my newly fallen son.

When I weep for you, I weep for my son Daniel too -- your brother in pain -- two treasures crushed in the claws of history.

When I weep for you, I weep with my burned face, with my hands tied behind my back , with my screaming mind -- my sanity that was shattered when the doors of heavens slammed your life.

They rush to your memorial, the politicians, the dignitaries, Jewish leaders too.

They talk about joblessness, crime, jealousy and greed.

"They believe, and I quote, that 'Jews have money'" said Interior Minister Sarkozy.

They always talk about "them" -- the criminals, the Barbarians -- rarely about THEMSELVES.

About the silence and tacit encouragement that have created this climate in France where a gang of youngsters would choose to target Jews over other preys.

A climate in which torturing a Jew is considered a lower form of cruelty than the unimaginable.

"We tortured him because he was a Jew" said one of the abductors last week.

How did this climate of inhumanity infiltrate a country that gave the world liberty, equality and brotherhood?

Ilan did not ask his captors this question -- he knew the answer.

He understood that empathy emanates from the dignity and respect that society extends to its members.

And he knew first hand that, while some members of the French Jewish community have risen to prominence, Jews, as a collective, have not enjoyed standard dignity and respect -- they have been villainized and dehumanized in all strata of French society as no other group has.

Of course, only Israelis are dehumanized today in the French media, not all Jews -- France is a modern country, and it knows the rules of post-WW-II discourse.

Likewise, French Jews are no longer accused of killing God's son or Christian boys; they are now villainized for one and only one crime: loving and caring for that "shitty little country", as French Ambassador Bernard called Israel, a country that according to a 2005 survey, the majority of Europeans consider "the greatest threat to world's peace".

Ilan's misfortune was that the gangsters of Bagneux were quick to discover what every child in Europe knew all along -- who causes the troubles in the world and who can be bashed with impunity.

It is safe for us to talk about the gangsters of Bagneux, not so safe to talk about the French media.

But, if the death of Ilan Halimi is to have a meaningful and permanent mark on our consciousness, it is vital that we examine all sacred pillars of society.

By licensing unrestrained assaults against Israel and Zionism -- two cherished symbols of French Jewry -- and denying the Jewish community a fair opportunity to make the case for Israel, the media has effectively turned French Jewry into a social outcast.

This, coupled with classical anti-Semitic broadcasts pouring over from middle east channels, offers some explanation for the barbaric and inexplicable inhumanity of Ilan's abductors.

Indeed, how can the residents of Bagneux respect the life of Ilan, if he cherishes the Magen David (Shield of David) -- the most despised symbol in all of Europe, barring the Swastika.

A symbol that, for over a decade, French media has refused to associate with any praise-worthy quality.

What empathy could Ilan expect from his abductors when the symbol of his identity evoked nothing but revulsion in their Pavlovian brains.

How could they remain deaf, for 20 long days, to his infinite screams, blended with his mother's pleas over the phone?

Unless they convinced themselves that this young man deserved subhuman treatment, either by virtue of belonging to the "despised", or as a cousin to those "monstrous Israeli soldiers" they repeatedly saw on TV, intentionally killing Palestinian children.

Or, perhaps they were reminded of that video (now suspect of forgery) of the dying Palestinian child Muhammad Al Dura that France 2 was so eager to air on September 2000. Not one time, but day after day, night after night, with stubbornness and perseverance that only bigotry can sustain. So eager in fact that it found its way to the hands of Daniel Pearl's murderers in Pakistan, and was used in their gruesome video to justify the murder -- a grim reminder of the consequences of irresponsible journalism.

But let us dig a bit deeper. How can the good citizens of Bagneux muster the courage to tell their gangster-neighbors: "Stop!" when they see around them a culture of capitulation, deceit and herd pressure?

A culture where frightened teachers yield to students refusing Holocaust classes, where police does not see what government does not want to admit, where politicians vie with each other to proclaim what most Frenchmen know to be false, that is, that the Paris riots were void of religious or cultural undercurrents, and where the one writer who suggests otherwise is harshly rebuked by his peers as racist.

A culture where the darling of European philosophers, Tariq Ramadan, defines sympathy for a beleaguered Israel as betrayal of universal values, and where that same philosopher proclaims the West "morally bankrupt" to the mesmerized admiration of his Western colleagues.

Oh, Ilan and Daniel, two beautiful sons of the West, intellectuals and barbarians have gathered again to challenge the vitality of your moral heritage.

Remind them who you are. You, two principled disciples of Abraham, Socrates and Jeremaya, two proud emissaries of Aquinas, Rashi and Galileo; two burning torches of Rousseau and Jefferson, Hertzl and Einstein; Tell them what they refuse to see on your charred bodies: That Western civilization ain't ready to surrender, that youngsters like you attest its strength and vitality that "bankruptcy" is not in your vocabulary. And, finally, that your legacy will witness the downfall of your murderers. It will!

Danny and Ilan, my two fallen sons, it was not the barbarians alone who killed you; twisted intellectuals were there all along, spreading the fuel while watching the barbarians light the fuse.

They killed you because you are the soul of Western civilization, a soul they chose to disown.

Let there be no silence on your grave, Ilan, no rest, nor learned discussion, till the racist climate of your murder stands trial in the court of history. Until another Zola raises with a lauder "J'accuse", and this culture of deceit goes down in infamy, as did the Dreyfus Affair and the Munich Treaty.

Judea Pearl is president of the Daniel Pearl Foundation, named after his son, the Wall Street Journal reporter who was murdered by terrorists in Pakistan, in February, 2002.
Posted by: anonymous5089 || 03/16/2006 14:02 || Comments || Link || E-Mail|| [6464 views] Top|| File under:
The Murder of Ilan Halimi : Is Youssouf Fofana the ideal culprit?
This article is translated from " Meurtre d'Ilan Halimi : Youssouf Fofana serait-il le responsable idéal ?", which appeared in Media-Ratings on March 9th.

In the aftermath of the murder of Ilan Halimi, the French media have changed their version of the facts several times, obediently following the interpretations dictated by their government.

Yet media coverage has still not shed light on the scope of this crime or placed blame the real culprits.

Youssouf Fofana and his gangsters are still as guilty as ever: they abducted Ilan Halimi, tortured him and abandoned him to his death along the railroad tracks.

People are not born racist, anti-Semitic or anti-French.

These perverted feelings are kindled and encouraged.

Those who have fuelled such hatred owe an explanation to French citizens who are now suffering the consequences an explanation.

Today, there is growing awareness that anyone anywhere can be the victim of extreme violence. In October 2005, Jean-Claude Irvoas was lynched, was lynched in October 2005 in a working-class suburb on the outskirts of Paris right before the eyes of his wife and daughter because he was taking pictures of street lamps.

An anti-Semitic crime

The media have been doing a lot of beating around the bush to avoid addressing the anti-Semitic nature of this crime

As soon as we found out that the victim of this crime was Jewish, that the gang's other kidnapping attempts mainly targeted Jews, plus some additional facts Ilan Halimi's family had revealed, there could be no doubt about its anti-Semitic motive. Yet the press held out until, first, the Israeli daily Haaretz published an interview of Mrs Halimi on February 20 2006, to the dismay of the French Foreign Office and, second, the Public Prosecutor stated that the charge of anti-Semitism as an aggravating circumstance would be retained.

We could also mention our own modest contribution to this acknowledgement in our newsletter (February 17 2006).

At this phase in our analysis, the first question we should ask is : why did the press only disclose the truth under external pressure?

Most of the time, despite corroborating data, the press chose to play down the racist nature of this crime. For example, the television program Arrêt sur images on March 11 2006 presented a biased panel. The program's host, Daniel Schneidermann – who had minimized the anti-Semitic nature of this crime in the daily newspaper Libération, invited like-minded Piotr Smolar, a journalist from Le Monde, and Esther Benbassa, who had already written about the crime in the Communist daily newspaper L'Humanité on February 22 2006 – A call for caution «– and referred to Ilan Halimi on TV channel France 5 as « this guy ».

The host of Arrêt sur images invited Michel Zerbib from the Jewish radio station Radio J to counter this threesome.

One of the main arguments put forth by the advocates of the kidnap-for-ransom theory is that since some of the people threatened by the Barbarians were not Jewish, the murder of Ilan Halimi could not be considered an anti-Semitic crime.

Well, if we follow this logic, Hitler was not anti-Semitic either because most of the people he killed were not Jews…

In the meantime, in view of the evidence, international coverage did not suffer from such qualms: the BBC website ran the headline « Leader of anti-Jewish gang arrested » and El Pais reported « Anti-Semitic barbarism in Paris ».

Why did some people want to deny that this crime was anti-Semitic?

It is important for French diplomacy, whose positions are somewhat weakened abroad at the moment, to deny the existence of anti-Semitism in France.

And French diplomats and leading politicians imagine there is an international Jewish lobby, which they believe is based in the United States and strongly influences world politics. That's why French leaders are deferential toward the leaders of the Jewish American community whom they actually scorn.

Moreover, contrary to what everyone keeps repeating, this murder is not the first of its kind in France. In November 2003, Sébastien Sellam, a young Jew, was also murdered. His Muslim neighbor, Adel, slit his throat, gouged out his eyes, and then said: "I've killed my Jew, I will go to paradise." The murderer was placed in a psychiatric ward and will probably be discharged soon.

Then, too, the press played down the anti-Semitic motive of this crime.

The murder of Ilan Halimi is also an anti-French and anti-Western crime.

This crime is anti-Semitic, but it is also anti-French and anti-Western.

Ilan Halimi's abductors deliberately tortured him and used him to stage scenes previously seen on the French news about Iraq. This suggests an absurd revenge motive.

Why do French journalists keep using the term « torture » when referring to treatment of Abou Ghraib prisoners while in fact they are humiliations, admittedly despicable, but still humiliations? Didn't these semantic slips and false interpretations give Ilan Halimi's torturers' the idea of revenge?

Nurtured on a twisted version of events in Iraq, Afghanistan, Israel, and even in France, some have come to the conclusion that it was acceptable for Ilan Halimi to be tortured and murdered.

A portrayal of Muslims as victims, sustained by biased news in the media, has sparked spreading anti-French and anti-Western hatred, which is most likely just at its beginnings.

Jacques Chirac's capitulation in the face of Muslim extremist threats in the Danish cartoon affair, as well as France's endless mea culpa with regard to its former colonies, have also contributed to an anti-French climate.

How can anyone justify the French media campaigns that likened Napoleon to Hitler and led our « brave » President and Prime Minister to ignore the 200-year anniversary of the Battle of Austerlitz, only to celebrate our defeat in Waterloo with the British instead?

Falsifications of the interview of Youssouf Fofana on i-TELE

On February 27 2006, i-TELE, which is Canal +'s news channel broadcast on cable TV, aired an interview of Youssouf Fofana in which he freely expressed himself. We will not to dwell on the channel's explanations as to why they broadcast the interview. Their statements have been contradictory on several occasions. However, one of our readers noticed that i-TELE falsified this interview.

Although Youssouf Fofana was answering in French and was perfectly audible, false subtitles were added.

The i-TELE reporter : «What have you got to say to Ilan's family? »

Youssouf Fofana : « That their child fought back. »

But i-TELE subtitled : « That I didn't kill their child. »

Why did i-TELE alter Fofana's message?

What's most surprising is that none of the journalists who commented on this interview mention the falsified subtitle.

Canal + (group including i-TELE) similarly falsified subtitles of insults thrown at Interior Minister Nicolas Sarkozy during the French riots in November 2005.

While Nicolas Sarkozy was in fact called a « dirty Jew », which was perfectly audible for television viewers, Canal +'s newscast Le Vrai Journal preferred to subtitle the chants with: « Sarkozy fascist ».

Click here to view video

The February 26 2006 demonstration

Following the murder of Ilan Halimi, a demonstration was held in Paris on February 26 2006.

This march was undermined by political hijacking.

Several politicians who should never have been there turned up at the march.

For instance, how can we accept to demonstrate alongside Minister of Culture Renaud Donnedieu de Vabres who has been manoeuvring for over one year to hide the truth about the Enderlin – France 2 – Al Dura affair (video scoop of a dying Palestinian child now thought to be a fake), and who lied to the French National Assembly to cover the forgery?

It is noteworthy to recall that this forged film triggered a worldwide anti-Semitic campaign, in particular in the French banlieues.

Why did the Socialist Party and its satellite organizations, including SOS Racisme and the Union des Etudiants Juifs de France, disrupt the demonstration by ostracizing right wing party leader Philippe de Villiers who has never said anything anti-Semitic or racist?

Why does Ilan Halimi's family have the same lawyer as President Jacques Chirac ?

Mr. Francis Szpiner is the Halimi family's lawyer.

If the information we have about the Halimi family is correct, they can not afford the services of Mr Szpiner, who is a famous Parisian lawyer.

It is of interest to note that Mr Szpiner is one of Jacques Chirac's personal lawyers.

Has Jacques Chirac put his personal lawyer at the Halimi family's disposal?

And if so, what for ?

What does the French President fear might happen with a lawyer he can not control?

Why didn't the media question the police operations?

Police operations were deficient in this case. They did not manage to trace or track down the kidnappers throughout the three weeks of Ilan Halimi's abduction.

Why didn't the media question the police operations?

When the police were accused of chasing two teenage boys who were later found dead in the relay station of a high-voltage transformer in Clichy sous Bois on the outskirts of Paris – the incident that triggered the French riots in November 2005 -- media coverage actively investigated to determine the role of the police in their death.

Why did the French police force conceal Ilan Halimi's abduction throughout the three weeks ?

Was their discretion motivated by political pressure?

The culprits

With regard to Ilan Halimi's dramatic death, we need to ask who is behind this upsurge of hatred.

Who gave Youssouf Fofana and his gangsters the idea that a Jew was a better prey for ransom?

Who gave this gang of barbarians the idea that it was acceptable for people, whether Jewish or not, to be tortured and murdered because they are French?

The answer is simple: biased news coverage from certain media outlets, subservient to the French Foreign Office and/or infiltrated by the Far Left allied with Muslim fundamentalists, has bred a climate of anti-Semitic and anti-Western hatred in France.

Is the growing impact in France of the most dangerous Muslim fundamentalist groups really a surprise when we know that Nicolas Sarkozy, the current Interior Minister, nominated a member of the UOIF (French Union of Muslim Organizations, closely linked to the Muslim Brotherhood) vice-president of the French Muslim Council ?

Why did former Prime Minister Mr. Raffarin's government, and in particular Dominique Perben who was then Minister of Justice, refuse to put into practice the recommendations in the Rufin Report, including a law to penalize anti-Zionism?

What would we say if the media in a foreign country regularly allowed advocates of the destruction of France to voice their opinions?

Didn't biased news in L'Humanité or on France 2 concerning conflicts in Iraq and the Middle East contribute to forging the mentalities of Ilan Halimi's torturers?

Why don't reporters investigate the everyday brutality that prevails in French working-class suburbs ? Did this kind of terrorism scare neighbors in Bagneux into keeping quiet about what they had most likely seen or heard during Ilan Halimi's detention?

Some journalists have gone so far as to call the neighbors' behavior a kind of omerta.

And what about these same media outlets that still haven't disclosed the truth about the faked video aired on France 2 on September 30 2000, which has been fueling anti-Semitic and anti-Western hatred throughout the Islamic world ever since?

Biased news/Disinformation is a crime, and those who cover it are its accomplices.
Posted by: anonymous5089 || 03/16/2006 13:54 || Comments || Link || E-Mail|| [6459 views] Top|| File under:
Fifth Column
Rachel's story needs to be told, now
If there were poetic justice, if Hollywood or the publishing industry had true courage, the story of Rachel Corrie would be coming to a big screen or bookstore near you. Rachel was in the Middle East, trying to protect the home of a Palestinian from immoral demolition, when an Israeli soldier driving a Caterpillar bulldozer killed her. He ran her over.

Maybe the young student from The Evergreen State College was a tad naive, a puppet of left-leaning loonies with the International Solidarity Movement. Some people think this. Maybe she was prescient beyond her 23 years, recognizing that her white skin and U.S. passport could bring vital attention to ignored people in subhuman and desperate conditions. Some think that. Whichever the case, too many people are reflexively afraid of Rachel's message, of what her short life and brutal death means.

The issue has gotten to the point that what passes for dialogue is either polemical shouting -- or, worse, a campaign to silence the legacy of the young woman who addressed human suffering with fiery grace. Rachel cared about ordinary people outside of her comfort zone -- enough to get off the couch and do something.

The New York Theater Workshop recently canceled a scheduled production of a play about Rachel amid rumors that gurus in the theater world and pro-Israel audiences would not like a script challenging their view of the world.

In Seattle, the Bread and Puppet Theater production of "Daughter Courage," a different play about Rachel, met with warm embrace. Still, my colleague, Regina Hackett, who wrote about it, received a rash of rebuke. On the Seattle P-I's online blog, "Dr. Evil" wrote: "Only in this wonderful, liberal city would a pathetic naïve girl who tried to protect terrorists be celebrated."

If fear of offending Israel -- a country in blind lockstep with the United States on foreign policy -- drives this second silencing of Rachel, then her story is needed now more than ever.

Friends of Israel and Jews tend to react fast when they feel they're getting a raw deal. Seattle official Cindi Laws learned this the hard way. She made remarks that were considered anti-Semitic during a re-election bid for the monorail board, and people howled. Laws lost.

And remember what happened in 2004? The local Middle Eastern community tried to get pro-Palestinian language in the plank of the King County Democratic Party platform. Again, people howled. The language got nixed. In both instances, the message was clear: Don't mess with us.

The unease surrounding Rachel makes me wonder if she hits too close to home. Her life follows the Aristotelian prescription of a good story. It features a protagonist with a desire for peace that takes her on a vision quest far away. She's smart, young, idealistic -- a female character that would draw A-list actresses.

The story overflows with potential villains, starting with the Israeli government, which illegally uses bulldozers as weapons of terror; Palestinians who resort to suicide bombs as an insane tool of revenge; and, even, U.S.-based Caterpillar, which counts the money as its bulldozers are used to spill blood.

There's room for cameos by the State Department, which could ramp up pressure to get answers, and by concerned Israeli citizens who also want to know if the bulldozer operator, as he claims, didn't see Rachel in her bright orange vest. There's the bigger question of why no "Palestinian evil" was unearthed at the home Rachel died trying to protect.

The story presents another surprise -- the unlikely transformation of Rachel's parents, who have gone from being middle-class suburbanites to advocates for Palestinian justice. When I spoke with Craig and Cindy Corrie a few weeks ago, they'd just come back home to the Seattle area after a rattling episode. In the Middle East, Palestinian activists had tried to kidnap them. The activists had a change of heart when they were told the couple's last name. If that is not a powerful testament to Rachel's legacy, I don't know what is.

Rachel's story has the incendiary aspects of "Crash," the political and corporate machinations of "Syriana," the death-on-foreign-soil intrigue of "The Constant Gardener," and the socially conscious punch of "Brokeback Mountain." People would get to see the Palestinian-Israeli conflict in all of its convoluted craziness -- and see courage in action. To paraphrase the Oscar speech of George Clooney, they'd get to talk more loudly about an issue that remains, relatively speaking, a whisper.

Rachel Corrie is ready for her close-up. Are we?
Posted by: Brett || 03/16/2006 14:36 || Comments || Link || E-Mail|| [6461 views] Top|| File under:
Home Front: Politix
Are The Fifth Horsemen Lost Downtown On Planet Earth

by Arnaud De Borchgrave
UPI Editor at Large
Washington (UPI) Mar 16, 2006




So you know what the people who filter the news for you are thinking. Found at "Spacewar" and apparently sent over the UPI's wires.



As President Bush's closest advisers enter their fifth year of 16- to 20-hour days, physical and mental exhaustion appears to have produced a dearth of geopolitical thinking. Bush still sees translucent light at the end of the Iraqi tunnel he led the coalition into three years ago.

Others are afraid this maybe the search party looking for survivors -- or Iran's Aladdin lamp showing Shiite Iraq how to rub it for a wish back to the dark ages of religious obscurantism.

To sort it all out, Congress has asked veteran bipartisan geopolitical thinkers James A. Baker III, the former Secretary of State, and Lee H. Hamilton, former chairman of the House International Relations Committee, and co-chairman of the 9/11 Commission, to lead an "Iraq Study Group" of 10 prominent Republicans and Democrats.

With the president's "war on terror" ratings down to 36 percent, the Iraqi "rethink" group came not a moment too soon. Much bigger threats than civil war in Iraq already loom on horizon 2007. Israel is marking its new frontier with a 420-mile, $2.2 billion barrier that leaves Hamas free to cobble together a state from the patchwork of land left, sans East Jerusalem, which can be neither viable nor contiguous, as pledged by Bush. Intifada III is now only a matter of time -- with rockets and missiles over the wall.

It's amazing the rate at which the low poll rating has become the news itself. It may not have been viable to begin with, but there's a feedback loop they're trying to keep up here.

If Pakistan's next elections were held now instead of 2007, Osama Bin Laden's Urdu-speaking fan club could easily win a majority -- and inherit control of Pakistan's nuclear arsenal. Today, they already govern two of Pakistan's four provinces. This time round the South Asia track, Bush inadvertently humiliated his friend Musharraf, a "major non-NATO ally" since 2004, by extending to rival India, that is not a major non-NATO ally, a sweetheart nuclear deal denied to Pakistan. This was a major boost for Musharraf's extremist opponents.



So basically we're supposed to back Musharraf no matter what he does, even though his "extremist opponents" are a product of his own ISI, which he continues to fund?



The deal, which faces heavy weather in Congress, allows India, which did not sign the nuclear non-proliferation treaty, to separate its military and civilian nuclear programs and buy U.S. nuclear fuel and technology. The Economist magazine's cover put a cowboy-clad Bush riding a nuclear bomb down to earthly destruction, headlined, "George W. Bush in Dr. STRANGEDEAL -- or How I learned to stop worrying and love my friend's bomb."

Read by almost half a million movers and shakers the world over, The Economist called it a "dangerous gamble" because "in his rush to accommodate India, Mr. Bush is missing a chance to win wider nuclear restraint in one of the world's tougher neighborhoods."



The diplomatic approach with Iran has been going nowhere, but suddenly you've decided this agreement with India is suddenly retroactively responsible for this?



Hard to see the faintest inkling of restraint in Iran. Its nuclear horse is out of the barn. And it is becoming increasingly clear neither the International Atomic Energy Commission nor the U.N. Security Council can persuade Iran's Israel-hating President Mahmoud Ahmadinejad to give up his new role as the fifth horseman of the apocalypse. He's the one called Hades that shows no pity or mercy. The late author Larry Collins' "5th Horseman" was a nuclear bomb plot in Manhattan circa 1980. What can the U.S. do to thwart fiction becoming reality?

Draconian sanctions voted by the U.N. Security Council are a non-starter. China, Russia and the European Union have far too much trade at stake. Even if sanctions were possible, Iran has correctly stated, it can dish out as good as it gets.

As long as Iraq is the albatross that sharply restricts military options in Iran, secret high-level diplomacy might be worth exploring. What could the U.S. get in return for a non-aggression treaty with Iran? This could only be plumbed at the level of a secret meeting that stays secret with Iran's Supreme Leader, Ayatollah Ali Hosseini Khamenei in the holy city of Qum.



The last time I checked, the only country besides Iraq that has both a border with Iran and a seaport capable of handling heavy military sealift was Pakistan. I don't see a way of managing military ground operations in Iran without being present in Iraq. And I think if we tried to do it through Pakistan it would give the author yet another chance to talk about how we're Undermining Musharraf.



Khamenei says Iran will never retreat from its nuclear ambitions. However, recent emissaries who claim to know his thinking say he wants the wherewithal for the rapid production of a nuclear weapon if such a need should arise, but would stop short of acquiring one. Could the U.S. live with that? The quid pro quo needs triangulating. Would he be willing to grease the skids under his firebrand president? If so, in return for what? A freehand in post-U.S. Iraq? What does he seek in Iraq? The breakup of the country or a unitary state? If the latter, on what terms?



So you're suggesting that we surrender Iraq to Khamenei?



The U.S. isn't too good at secret diplomacy in Iran. Last time round, it was a 1986 scheme to fund the Nicaraguan contra rebels from profits gained by selling arms to Iran in return for the release of U.S. hostages held by Hezbollah in Beirut. The architect of the intricate plot was bridge champion Michael Ledeen whose Iranian go-between was Monte Carlo-based arms dealer Manucher Ghorbanifar (whose normal 10 percent commission suddenly escalated to a 370 percent markup on 1,000 anti-tank TOW missiles).



I think I'll leave this paragraph for Dan or one of the other editors to comment on. I'm ambivalent about posting this, it cries out for so much more commentary than I have time for.



NSC Adviser Robert McFarlane and his aide Col. Oliver North traveled to Tehran as Irish flight crewmembers. They brought a Bible signed by President Reagan and a cake in the shape of a key, a symbolic opening of U.S.-Iran relations.

The scheme unraveled rapidly after a Lebanese magazine exposed the entire arrangement. McFarlane, his successor as NSC Adviser Adm. John Poindexter, and Ollie North, who ran the undercover operation, were all indicted and convicted of lying to Congress and later cleared on appeal.

Something subtler, with inbuilt plausible deniability, is now needed to negotiate a geopolitical bargain that would derail a nascent axis of Islamist extremists from Hamas to Baghdad to Tehran to Islamabad (post-Musharraf) to a resurgent Taliban in Afghanistan. The geopolitical stakes are so much larger than the vain pursuit of the ideal in Iraq. Besides, Israel is not prepared to sit this one out indefinitely. If diplomacy as usual goes nowhere, Jerusalem will strike the country whose president says he wants to wipe Israel off the map -- and the rest of the world will face the mother of all Mideastern crises. Oil at $200 no longer strains credulity,



So the author is saying we have to negotiate a solution before the Israelis attack?
Posted by: Phil || 03/16/2006 14:25 || Comments || Link || E-Mail|| [6460 views] Top|| File under:
Post-Haste
The Office of the Director of National Intelligence (ODNI) has created a website where it will post documents captured in postwar Afghanistan and Iraq. The website is hosted by the Foreign Military Studies Office Joint Reserve Intelligence Center at Fort Leavenworth and will be updated continuously with new documents.

The first batch of materials, released late Wednesday, includes nine documents captured in connection with Operation Iraqi Freedom and 28 documents previously released on February 14, 2006, in conjunction with a study of those documents conducted by analysts at West Point. Sources on Capitol Hill and within the intelligence community tell The Weekly Standard that hundreds of new documents will be made available in the coming days, including 50-60 hours of audiotapes from the Iraqi regime.

ODNI officials will concentrate their early efforts on making available audiotapes and videotapes that have come from the former Iraqi regime. Twenty-five Arabic language translators will be hired to review these recordings for potentially sensitive information before they are posted. According to officials familiar with the DOCEX program, the U.S. government has in its possession more than 3,000 hours of recordings from the Iraqi regime. Among the collection: recordings of meetings between Saddam Hussein and other regime leaders; videotapes of speeches that Saddam thought would be important; audio and video of Saddam's meetings with foreign leaders; videotapes from conferences sponsored by the regime; and even videotapes of regime-sponsored brutality.

Materials made public in the first wave of the release will be those least likely to raise objections from the intelligence community and U.S. allies. Negroponte plans to include many of the documents labeled "NIV"--for No Intelligence Value--in this first group of materials.

But Pete Hoekstra (R-Mich.), chairman of the House Intelligence Committee, insists that documents relevant to the U.S. invasion of Iraq in 2003 will be released in short order. "There may be many documents that relate to their WMD programs. Those should be released," says Hoekstra. "Same thing with links to terrorism."

Among that next batch may be the approximately 700 documents that served as the foundation for a fascinating study by the Joint Forces Command in Norfolk, Virginia. Analysts from the Institute for Defense Analysis reviewed thousands of documents for that two-year study of the Iraq War from the perspective of Iraqis. Declassified excerpts of their final report were published in a highly illuminating article in the forthcoming issue of Foreign Affairs. And the full report will be published as a book in the coming months.

It is hard to say what, exactly, to expect with the coming release of documents. There will be documents that lend support to those who opposed the war in Iraq and, to be sure, documents that bolster the case for those who supported the war.

Importantly, after years of questions about the threat from the Iraqi regime, we will now be able to get some answers. How close were the French and the Russians to the former Iraqi regime? What kind of information was being passed to the Iraqis on the eve of war in early 2003? What is the real story of Iraq's WMD programs? Why did Saddam's military leaders and scientists fabricate their reports on the progress of those programs? Which terrorist groups had an active presence in Baghdad? How many Palestinian Liberation Front jihadists did the Iraqi regime train each year? How effective was Saddam Hussein in deceiving UN inspectors throughout the 1990s? What did Saddam Hussein privately tell Yasser Arafat when the Palestinian leader came to Baghdad? And what were the Western targets of the "Blessed July" martyrdom operation that was being planned as U.S. troops crossed into Iraq in March 2003?

There are still outstanding process questions that must be answered, too. Who determines which documents will be released and which ones will be kept secret? And what are the criteria for blocking the release of material thought to be sensitive?

Another critical issue is authenticity. A caveat on the website reads: "The US Government has made no determination regarding the authenticity of the documents, validity or factual accuracy of the information contained therein, or the quality of any translations, when available." Determining which documents are authentic and which are not will be an incredibly important task. This will be difficult task too, since many of the documents have no known chain of custody. There was a bustling black market for forged documents in Baghdad after the war. How will we determine which documents are real and which documents are not? Some documents listed in the HARMONY database have warnings: "DIA suspects inauthentic." Will those documents be included in the release? Will the warnings? Will we learn why the DIA suspected that the document might not be authentic? Has forensic document authentication been done on any of the documents? Which ones?

In the end, the Iraqis themselves will provide answers to many of those questions. And Iraqis will probably be central to our understanding of these documents and the history they represent. This is true not only because they understand the language of the documents, but also because they understand better than anyone the culture that produced them.

In that spirit, we will be eager to hear from the "Army of Analysts"--particularly those who read Arabic--that former intelligence officer Michael Tanji wrote about here two days ago. If John Negroponte makes good on his promise of a comprehensive document release, then millions of papers, audiotapes, and other media will be posted in the coming months. As we've seen, that's an overwhelming amount for the U.S. government, to say nothing of a magazine.

Let's get started.
Posted by: Dan Darling || 03/16/2006 01:02 || Comments || Link || E-Mail|| [6460 views] Top|| File under:
Home Front: WoT
Musings on the Coming Plague
This is Lileks, in case you can't tell.
Should you be worried about bird flu? Yes. No. And maybe; it depends. Like the creatures who might bring the plague, it's all up in the air. What matters is how you respond today. Should you:

-- Study the scenarios, lay in supplies, then get on with your life. If we panic, the birds have won!

-- Content yourself with the comforting certainty that FEMA is on the case! Men in hazmat suits will jump out of helicopters and impose order while dramatic music swells in the background, just like in the movies. (Note: For this scenario to work, Harrison Ford must be president.)

Option No. 1 may be your best choice.

Of course, the bird flu will not cause a breakdown in civil order; we will not someday speak of the DayQuil Riots of '06, when the National Guard mowed down desperate, congested looters. But if millions of Americans suddenly sit in the corner all huffed and snuffling like sick parakeets, and hospitals are overwhelmed by desperately ill people just looking for a bright clean place to die, everything's going to change for a while.

You're going to want face masks, for example, for those times when you have to leave the house. You won't find any. They'll have been bought up by the people who cleaned out the store the day Patient Zero kicked the cuttlebone. By the time you realize you'd better get ready, it might be too late.

So stock up on tuna and powdered milk; that's the advice of Secretary of Health and Human Services Michael Leavitt. This suggestion will mutate into a form transmissible from official to comedian, and in the days to come we'll hear hardy-har remarks about buying "Duck tape" and other forms of inefficacious protection.

The foodies will remark that a life sustained by Chicken of the Sea and reconstituted cow lactations is not worth living. Democrats will insist that Iraq was a distraction from the real search for WMDs in the guts of wild fowl, and conservatives will want to build a wall extending to the troposphere.

Actually, this last reaction was anticipated by the Bush administration: "There's no way you can protect the United States by building a big cage around it and preventing wild birds from flying in and out," said U.S. Secretary of Agriculture Michael Johanns. To the relief of many, he did not propose a "Guest Infector" program under which alien birds can migrate for a specified period, as long as they register with the local zoo.

Then again, we might not need a cage. Or a secret tuna cache. All the disaster scenarios are predicated on something that has not happened. (See also Katrina, levees, breaching of.)

ABC News noted, "The bird flu virus, to date, is still not easily transmitted to humans. There have been lots of dead birds on three continents, but so far fewer than 100 reported human deaths. But should that change, the spread could be rapid."

Well, yes. And if oxygen suddenly became toxic to human beings, the mortality rate would be horrifying.

But the virus is mutating; it can attack cats now. Surely theater majors are next. The fatal mutation of some sort of flu is like the acquisition of nukes by Iran: a matter of when, not if.

And then what? Don't count on the Israelis to knock down the infected flocks. They're good, but not that good. No, there's nothing wrong with setting aside some canned goods and cling peaches and a bushel of cereal. (Note to men: This may be the crisis that forces science to invent powdered beer.)

Of course, some will insist this is just more fearmongering from an administration that requires a population to vibrate 24-7 in a state of tremulous dread, so they can cover up the REAL issues, such as whether a White House official had an evil twin who was a discount-store kleptomaniac.

Perhaps. But when the government implies it won't be driving the Free Tuna Van down your street, you might want to take heed.
Posted by: Steve || 03/16/2006 08:22 || Comments || Link || E-Mail|| [6460 views] Top|| File under:
A Ports Postmortem
In retrospect, America went collectively insane over the possibility that a company owned by Dubai's government would operate several of our ports.

Rarely has reason been so routed by pure emotion. Dubai is a Westernizing state that long ago left the 8th century and accepts the modern world of globalized commerce and finance. This member of the United Arab Emirates has -- especially after Sept. 11 -- passed on intelligence, hosted our fleet and provided a foothold in the Gulf near Iraq and Iran.

No doubt some members of its extended government, as is true of many of the monarchies of the Gulf, have triangulated against the United States. But then so have China, Russia and most of Europe.

Yet if we are going to win this war against radical Islam, it will be through drawing the Arab world into the global system of Western jurisprudence, politics and business. The perceived defamation of a proven Arab consortium only hurts our cause.

To understand the fiasco, we must allot blame to almost everyone involved. A Republican administration -- almost daily accused of talking down to "the people" -- somehow feels no need to reveal how its own familiar world of transnational corporations works. Much less does anyone up on Olympus explain to us mere mortals below why our long-term strategic interests would remain safe with ports owned by Dubai's government.

The result of still more of this Harriet-Meyers "trust me" approach is that the ports deal is pilloried as near traitorous by prairie-fire conservative talk radio, blogs and cable news. The administration apparently never thought that the hyped caricature of Arabs guiding cranes on our docks was going to provide good fodder.

Meanwhile, the Democrats, who have lectured us ad nauseam about ethnic stereotyping, couldn't resist the political opening. So they jettisoned this old sensitivity to score jingoist points by suggesting that an Arab fifth column could, in theory, gain control of our ports.

It was surreal to hear Sen. Hillary Clinton, D-N.Y., the multicultural guru, lecture us about the dangers of these Gulf middlemen -- even as her huckstering husband advised the United Arab Emirates how to finesse the American Congress.

The American public was supposedly outraged that an Arab country would oversee the operation of its major ports. Yet did we have a clue that a Chinese company took over operation of Panama Canal ports during the Clinton administration? Do most realize that the People's Republic has amassed such a pile of U.S. dollars that it soon will control the very financial solvency of the United States?

If we are truly worried about autonomy, consider that our entire southern border with Mexico is nearly wide open. Or that former politicians like Vin Weber and Bob Dole (who also has a wife in the Senate) get richer thanks to their connections to Gulf State sheikdoms.

For a country that is addicted to imported petroleum, hooked on cheap imported goods, and eager for illegal alien labor, and which has hundreds of military bases abroad, it is a little late to worry about dangerous foreign ganglia.

The port deal reveals deeper pathologies than the hypocrisy of our politicians and ignorance of the public. A now hyper-media is fueled by a 24-hour news cycle -- regardless of whether there is enough earth-shattering news to justify thousands of salaried telejournalists. And 2006 is an election year, in which Democrats see advantage and Republicans fear losses.

But more importantly, the Dubai port deal shows how at odds are American perceptions and reality. For the last half-century, we have been living in a complex interconnected world of mutual reliance. Soon we will import more food than we grow. We already burn more oil than we pump. For years we have bought more than we export, and we borrow far more than we lend. To justify these precarious dependencies, America assures foreign business leaders, investors and lenders that our markets remain open and immune to the distortions of xenophobia and provincialism.

Americans may not like that devil's bargain, but it was made long ago and, for better or worse, we are long past being an agrarian republic. The resulting singular affluence of the American consumer derives from just these tradeoffs in our autonomy -- and the trust we receive from those who loan and sell us things we cannot immediately pay for. So rejecting the Dubai port deal is not only hypocritical, but in the end dumb.

Posted by: Slusing Clerenter8792 || 03/16/2006 06:23 || Comments || Link || E-Mail|| [6457 views] Top|| File under:
Home Front: Culture Wars
Glamorizing terrorism: 'V' for vexing
If the h-for-hype "V for Vendetta" connects with a wide American audience, then something truly has shifted in the homeland-in-security pop landscape of the early 21st Century. It means we're ready for a cultured, sophisticated, man-about-town terrorist who espouses the belief that "blowing up a building can change the world." Finally, a film to unite movie-mad members of Al Qaeda with your neighbor's kid, the one with the crush on Natalie Portman.


Here's hoping for a dull-thud landing


Various film enthusiasts, particularly suckers for anything based on a graphic novel, are hot for this picture. They argue that the story line is pro-revolution rather than pro-terrorism, set in the near future, imagining England under the thumb of a regime than makes Mussolini look like Musso & Frank. Call me a neocon -- that'd be a first -- but this film is in fact about a glam-terrorist who believes in better government through the demolition of landmark buildings. It's only a movie. But would "V for Vendetta" stand a box office chance today if it were set in America, not England, and the U.S. Capitol were blowing up instead of Parliament? Unlikely. We all enjoyed seeing the White House get it in "Independence Day," but there's nothing political about space aliens.


Terrorists are terrorists. F*ck 'em all.
Posted by: Spot || 03/16/2006 08:14 || Comments || Link || E-Mail|| [6477 views] Top|| File under:
Who's in the News
96
[untagged]
Bookmark
E-Mail Me
The Classics
The O Club
Rantburg Store
The Bloids
The Never-ending Story
Thugburg
Gulf War I
The Way We Were
Bio
Merry-Go-Blog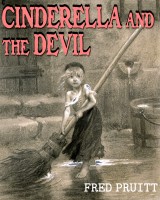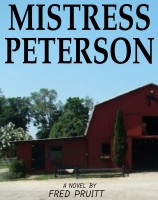 On Sale now!


A multi-volume chronology and reference guide set detailing three years of the Mexican Drug War between 2010 and 2012.

Rantburg.com and borderlandbeat.com correspondent and author Chris Covert presents his first non-fiction work detailing the drug and gang related violence in Mexico.

Chris gives us Mexican press dispatches of drug and gang war violence over three years, presented in a multi volume set intended to chronicle the death, violence and mayhem which has dominated Mexico for six years.
Click here for more information


Meet the Mods
In no particular order...


Steve White
Seafarious
Pappy
lotp
Scooter McGruder
john frum
tu3031
badanov
sherry
ryuge
GolfBravoUSMC
Bright Pebbles
trailing wife
Gloria
Fred
Besoeker
Glenmore
Frank G
3dc
Skidmark
Alaska Paul



Better than the average link...



Rantburg was assembled from recycled algorithms in the United States of America. No trees were destroyed in the production of this weblog. We did hurt some, though. Sorry.
3.236.212.116

Help keep the Burg running! Paypal: