-Short Attention Span Theater-
Respecting Mohammed
At the risk of earning a fatwa, let us speak a simple truth. With regard to Mohammed, there are three sorts of people in the world. First, there are those who have never heard of him, or know too little of him to have an opinion. Disregard them.

Second, there are the Muslims, who believe him to be the messenger of God, the true Prophet.

Finally, there are those of us who know who Mohammed was, and have chosen not to regard him as a prophet, the Messenger of God, or as having any religious significance at all. By definition, the best we can think of Mohammed was that he was a charismatic leader who invoked myths of his own creation to inspire a bunch of Arabian tribes to attack, kill and subjugate peoples within his reach who did not willingly submit to him. In this, the most favorable possible conception of Mohammed to a non-Muslim, he was an imperialist of the first order who launched an extended war -- one that some would say has never ended -- against the Jews and Christians within the reach of his armies, or those of his descendants.
Posted by: SR-71 || 03/20/2006 09:10 || Comments || Link || E-Mail|| [289 views] Top|| File under:
Home Front: Politix
Still a Meathead after All These Years
Hands off My Fridge, Meathead
BY SHIKHA DALMIA AND LISA SNELL
Thursday, March 16, 2006 12:01 a.m. EST
LOS ANGELES--Hollywood film director turned political activist Rob Reiner believes that he ought to be exempt from accountability because of his good intentions. That was the clear message from his press conference on Tuesday, called to address accusations that he violated a state ban when he diverted taxpayer dollars from First 5--an unelected commission to promote children's health that he's headed for six years--to run an ad campaign promoting his latest ballot initiative called Preschool for All. A bipartisan group of senators has ordered an audit of the commission's funds. Mr. Reiner, who first rose to fame when he played Meathead, Archie Bunker's liberal son-in-law on "All in the Family," vowed not to resign, because he wants to do "right by the four-year-olds."
This is not the commission's only questionable contract. First 5 has received to date $800 million--about 20%--of the tobacco proceeds that Mr. Reiner convinced California voters to impose on themselves in a 1998 referendum. Of this, the commission has awarded contracts totaling about $230 million to firms or individuals known to Mr. Reiner--some of them without competitive bidding. Meanwhile, the Sacramento County District Attorney's Office is mulling whether to launch its own investigation to determine if there was any cronyism involved in awarding the ad campaign contract to a firm with long-standing ties to Mr. Reiner.
Mr. Reiner is unfazed by all of this. The commission's ad campaign, he says, was perfectly legitimate because it was merely informing parents of the benefits of preschool--not telling them how to vote on his new initiative. No doubt this is the kind of creative thinking that has made him such a successful Hollywood director. If state authorities buy this logic, however, they will effectively legitimize a scheme to leverage the tax proceeds from one referendum to support another involving still more taxes.
But now that Mr. Reiner has succeeded in putting his Preschool for All initiative on the ballot, the most immediate issue for voters is not how he financed it, but what he is selling them. The initiative sounds like a great bargain: By imposing a 1.7% tax on couples making over $800,000 ($400,000 for individuals), it seeks to generate $2.4 billion to fund three hours of free preschool every day for California's four-year-olds.
Yet even the Reiner folks don't expect to enroll all four-year-olds in the program--just 70% of them. However, 66% of California's four-year-olds already attend some form of preschool. This means that $2.4 billion will fund 22,000 new kids--about $109,000 per new preschooler, according to a recent analysis by the Reason Foundation. For this kind of money, a lot of poor parents could put their kids through a good state college and graduate school and still have some change left for a family field trip to the Galapagos.
Mr. Reiner's spokesman Nathan James disputes Reason's cost estimate on grounds that although 66% of four-year-olds currently get preschool, only about 25% get "quality" preschool. "It could be baby-sitting or throwing a kid in front of a TV set," he told the New York Sun. The proof of the pudding, however, is in the eating--and what's coming out of Oklahoma and Georgia, two states that implemented universal preschool over a decade ago--is not particularly appetizing. Last year, the gains in reading scores of fourth graders in both states ranked among the bottom 10 on the National Assessment of Education Progress tests--the premier benchmark for comparing student performance across states. Even more stunning, not one of the 10 best performing states had universal preschool programs.
Even before Mr. Reiner went on the offensive this Tuesday, some California Democrats were beginning to wonder about the wisdom of his scheme. Two of them, Tom Torlakson of Antioch and Don Perata of Oakland, have publicly withdrawn support from his initiative, citing concerns that it would only subsidize kids who already have preschool, not those who most need it. Indeed, because universal preschool programs are by definition not means-tested, they help not the poor so much as middle-income or wealthy families who are better at negotiating the system. In Quebec, for instance, which implemented the most ambitious universal preschool program eight years ago, about half of the government-funded day care spots are taken up by families in the top 30% income bracket who can well afford to pay out-of-pocket.
But this is not the only way that Mr. Reiner's attempt to play Robin Hood would end up back-firing on the poor. An analysis by LECG, an economic consulting firm in California, has found that the Reiner tax-hike would actually result in more than $4 billion in general fund losses over the first five years as rich taxpayers either flee the state or report less taxable income. This would either mean cuts in health, welfare and other programs for the poor--or an even bigger fiscal deficit. There is a better way to help poor parents without soaking taxpayers or jinxing the budget. California already spends $3 billion on preschool. It would make far more sense to hand this money to lower- and middle-income families in the form of targeted preschool tax credits.
Mr. Reiner's ad campaign mentions neither the indifferent results of universal preschool nor its budgetary consequences. This, in itself, would not be a problem, because a democracy counts not on any one person's script, but many partial ones from numerous interested parties, to get the full story across to voters. But there is a problem when someone has unfair access to taxpayer dollars to bankroll his script over others. This is why California authorities need to give close scrutiny to Mr. Reiner's tactics--and California voters to his grand taxing plans. As Archie Bunker would say: Hands off my fridge, Meathead.
Ms. Dalmia is a senior analyst and Ms. Snell the director of education policy at the Reason Foundation.

Posted by: Deacon Blues || 03/20/2006 12:17 || Comments || Link || E-Mail|| [340 views] Top|| File under:
Profile in Chicken
The latest winner of the Kennedy Profile's in Courage Award is . . . Jack Murtha?
by Noemie Emery The Weekly Standard

EFL'd



IT IS AXIOMATIC that political families end up in time turning into their opposites, and quite often both eerie and sad. . . . A history lesson might be in line here, as the Kennedy story is somewhat complex: Before Ted there was Jack, a defense hawk and war hero, before Jack, there was Joe. Joe, of course, was a whole other story, an isolationist and an appeaser, a fan and facilitator of the Munich agreement, a man who avoided service in World War I, and earned the scorn of the British during the Blitz by leaving the embassy to spend nights out of town (and the
range of the Luftwaffe) during the later unpleasantness. Historians claim that by the start of the war, the elder Kennedy had so damaged the family name that only the wartime heroics of his two older sons made it once again viable. In his first speech as a congressman, in l947, Jack Kennedy ripped into the Munich agreement as a catastrophic mistake that must not be repeated, and spent his political life preaching Churchillian vigilance.

As a state of mind, Camelot began in August, l943, with Jack's swim into Blackett Strait to try to get help for his wounded compatriots, and ended in July, l969, with Ted's swim from Chappaquiddick to Edgartown, leaving his brother's assistant to die in his car. In the public assessment of the Kennedy legacy, Jack has always been bracketed by his father and brother, with courage and sacrifice in a death struggle with cowardice and self-preservation. The embrace of Murtha tips the balance all the more in the appeasement direction, especially as Murtha lacks so completely the courage criteria that JFK set up in his book[ Profiles in Courage].

In the press release from the Kennedy Library, Murtha is praised for "the difficult and courageous decision of conscience . . . when he reversed his support for the Iraq war . . . [which] made him the target of withering political attacks. "Huh? In the first place, Murtha had never supported the war in Iraq; and the attacks on him were no more "withering" than what passes for normal in current political discourse; and in most instances were softened with lavish praise for his Vietnam tours of duty. In his book, Jack Kennedy wrote of famous men who put big careers in jeopardy, and frequently suffered "the loss of his friends, his fortune, his contentment, even the esteem of his fellow men." Before his recent outspokenness, Murtha was wholly unknown to most of the public. In speaking out against the war, he has risked and lost nothing. Instead, he has become a cult hero and media darling who is now in no danger of losing his seat.

IF MURTHA has nothing in common with John Kennedy, or with his subjects, he has a great deal in common with Joe and Ted Kennedy, at least when it comes to demoralizing people in battle. . . . Not too repugnant for the party of Joe and Ted Kennedy, and just one more nail in the coffin of Camelot, done in, of course, by its heirs.
Posted by: Mike || 03/20/2006 06:46 || Comments || Link || E-Mail|| [304 views] Top|| File under:
Home Front: WoT
More Rights for Jihadis Now! The President and the Courts
You might want to keep an antacid handy before reading the NYT spin on this issue. I was tempted to file it under Fifth Column.



Since the Republican majority has decided to allow President Bush to usurp Congress's role in matters of national security, the battle to save the constitutional balance of powers moves to the judiciary. A critical test of judicial independence will come this month, when the Supreme Court hears arguments in a case that has become a focus of Mr. Bush's imperial vision of the presidency.

Salim Ahmed Hamdan, a Yemeni national accused of having been a bodyguard and driver for Osama bin Laden in Afghanistan, has been detained since 2002 in Guantánamo Bay. He filed suit to challenge the legitimacy of the military commission that upheld his designation as an "unlawful enemy combatant" — a term Mr. Bush invented after 9/11 to deny the protections of the Geneva Conventions, international statutes or United States law to certain prisoners.

Mr. Hamdan argued, rightly, that the commissions are not legitimate because prisoners are routinely barred from seeing evidence, much less confronting their accusers or having access to real legal representation. But his case has now become a much larger battle over the principle of habeas corpus, which is embedded in the Constitution and says that a prisoner cannot be denied the right to challenge his detention. Mr. Bush's decision after 9/11 that he had the power to put prisoners beyond the reach of the law at his choosing was the first attempt to suspend habeas corpus on American territory since the Civil War.

The Supreme Court two years ago emphatically rejected the president's claim that its jurisdiction did not extend to Guantánamo. Seeking to reverse that ruling, the White House in December helped push through a special amendment as part of the deal that also saw Mr. Bush sign a watered-down ban on torture of military detainees. The amendment, sponsored by Senator Lindsey Graham, a Republican, and Senator Carl Levin, a Democrat, stripped Guantánamo detainees of the normal rights of judicial review. It also designated a single appellate court to conduct a limited review of decisions by the military commissions, and left "enemy combatants" held without a trial in a seemingly inescapable legal black hole.

As soon as Mr. Bush signed this law, he declared that the administration was going to apply it to all pending cases, about 160 or so, and the solicitor general told the Supreme Court it no longer had a right to hear Hamdan v. Rumsfeld. This is court-stripping — the attempt by another branch of government to prevent the court from deciding a particular issue. The White House tried to justify this outrageous tampering with the judiciary by ignoring the new law's actual language and legislative history to argue that the new legislation took away the power of the courts to hear not just future cases but also cases already filed and accepted for review. The Supreme Court responded by adding the jurisdictional objection to the list of issues it will consider when the case is heard on March 28.

At a minimum, we hope the court will rule that Congress and the president may not deny the justices the power to review pending cases. But it should also reject the defective military commissions, as well as the idea of denying access to the courts for future valid claims brought by Guantánamo detainees, including claims of torture.

If Congress wants to take the extreme step of suspending the Supreme Court's jurisdiction over habeas corpus, especially pending appeals, it must say so in unmistakable terms, which it has not done. Both the text and the legislative history of the Graham-Levin amendment demonstrate an intention to avoid touching pending cases. Moreover, the Constitution itself requires an "invasion" or a "rebellion" as a prerequisite for suspension of habeas corpus. It's hardly likely that the founding fathers intended to give Congress the right to eliminate judicial review during an ongoing international struggle against terrorism that may well go on for generations.

The retired Justice Sandra Day O'Connor observed in a recent speech that the framers created three separate and equal branches of government because they knew that preserving liberty requires that no single branch or person can amass unchecked power. According to NPR's Nina Totenberg, who heard the speech, Justice O'Connor cited Republican court-stripping efforts as an example of dangerous overreaching. "It takes a lot of degeneration before a country falls into dictatorship," Justice O'Connor said, "but we should avoid these ends by avoiding these beginnings."

The president seems to forget that and Congress clearly will not remind him. The nation cannot afford for the Supreme Court to forget as well.





Posted by: ryuge || 03/20/2006 10:59 || Comments || Link || E-Mail|| [273 views] Top|| File under:
The French Bureau of Investigation
By Debbie Schlussel


Excerpts:


But unlike the fictional "24," real-life FBI counter-terrorism agents lost out to the suits at the top, and 3,000 people were murdered. I and many others have written about how FBI brass refused to allow a complete investigation of Moussaoui--in the name of not profiling Arab Muslims. But it is even more disturbing as it is conveyed by agent Samit.

You can feel the pre-9/11 desperation of counter-terrorism agents in Samit's testimony. According to USA Today's Kevin Johnson, Agent Samit testified that "hours into an interrogation, investigators suspected Moussaoui was involved in 'a plot involving airliners.'" Investigation of Moussaoui became "an obsession" of FBI terrorism investigators.

But it wasn't an obsession--or even a slight concern--for Robert Mueller and company. The FBI Director and his sachems fought these agents every step of the way.

According to Samit, the effort to investigate Moussaoui intensified


when top bureau officials at FBI headquarters in Washington refused to support requests for warrants to search Moussaoui's belongings and residences in Minnesota and Oklahoma.

Investigators were desperate for a break and sensed a terrorist action might be moving forward based on Moussaoui's unusual behavior, Samit said.

So what did the FBI higher-ups do in response? They reluctantly agreed to send a milquetoast bulletin of "a possible hijacking plot" to other federal agencies, almost a month later, on September 5th--just six days before the attack.
...
But wait, there's more. USA Today's Johnson's report gets even more disturbing. Because OUR FBI and federal government authorities were so intransigent on investigating this VERY suspicious man's belongings, smart-AND-desperate FBI terrorism agents had to cook up a plot to let the FRENCH do it. The French? The French!


Still lacking authority for a fuller search of Moussaoui's belongings, federal authorities cut an unusual deal with French officials Sept. 10, Samit said. Under terms of that agreement, Moussaoui would be deported to his native France, and French authorities would conduct a search of his luggage and computer.

Suicide hijackers launched their attacks the next day, and the transfer never occurred.
Posted by: ed || 03/20/2006 09:25 || Comments || Link || E-Mail|| [322 views] Top|| File under:
Iraq
Just how moderate is the Grand Ayatollah Sistani?
I've always viewed him as an incompetent sloth of dubious moderation - even more incompetent than al-Sadr - Sadr has the battalions, and Sistani has none. It appears that my instincts were accurate - at least about the limits to Sistani's moderation:


There are new revelations about the teachings of Grand Ayatollah Ali Sistani, the supreme religious authority of Shiite Iraq, who has been lavished with praise here and elsewhere as a leading voice of Muslim moderation, perhaps even worthy of Nobel Peace Prize consideration.

A human-rights group in London which lobbies for homosexuals alleged last week that Sistani had held a press conference in which he'd issued a fatwa setting forth his judgment on gay sex. According to the group, Sistani pronounced that the conduct was "forbidden" and that those who engage in it should be "punished, in fact, killed. The people involved should be killed in the worst, most severe way of killing."

Not wanting to take an interest group's allegation at face value, this report stirred the operators of a blog called "Healing Iraq" to check Sistani's website. I discussed that site here on NRO a few weeks ago in connection with Sistani's stated view that non-Muslims should be considered in the same category as "urine, feces, semen, dead bodies, blood, dogs, pigs, alcoholic liquors, and "the sweat of an animal who persistently eats [unclean things]."

Healing Iraq found a relevant page in the Arabic section of Sistani's site. The page is evidently not available in the English section (suggesting that the grand ayatollah is familiar with the practice, turned into an art form by Yasser Arafat, of shielding gullible Westerners with whom one is ingratiating oneself from some of the more alarming things one says to Arabic-speaking audiences). The Arabic page is here. I've confirmed with language experts that the following translation of the relevant passage is accurate:

Q: What is the judgment on sodomy and lesbianism?

A: Forbidden. Those involved in the act should be punished. In fact, sodomites should be killed in the worst manner possible.

Now, NR's editor, my friend Rich Lowry, has written an extremely interesting cover article, called "The 'To Hell with Them' Hawks," in the current print edition of National Review (subscription required). Even for those, like me, who disagree with Rich's conclusions, he has with characteristic insight captured the foreign-policy divide among conservatives as visions of the war on terror edge beyond the waning years of the Bush administration.

Nonetheless, I confess to not being thrilled to recognize myself as among those being labeled a "'To Hell With Them' Hawk" — any more, I imagine, than those of a different bent of mind would appreciate being called "Anything Goes" conservatives, willing to tuck the manifest flaws on which they would base policy under a rug of "polite fiction" — such as that Islam simply must deemed be a "religion of peace," notwithstanding the abundant evidence of sense.

More useful than labels in analyzing the divide are the comparative perceptions about Sistani, who has been regarded as a crucial figure by both supporters and skeptics of the administration's democracy project.

From the skeptical side of the house, these pearls of Sistani's wisdom, including this latest raving about the appropriate Islamic response to gay sex, cannot be blithely disregarded as, to borrow Rich's phrase, "beliefs that seem bizarre to a Westerner" — as if the problem here is our alien ear rather than Sistani's seventh-century mind. Sistani is not merely saying homosexuality is condemnable, a view shared by many a religious tradition. He holds, authoritatively within his tradition, that those who engage in it should be brutally murdered.

It is neither naïve nor reflective of a "lack of imagination" to observe that Sistani's fatwas are powerfully indicative of a coarse view of human life. In fact, they are powerfully indicative of a view that rejects the very humanity of those who do not adhere to Islam (indeed, Islam as Sistani rigorously construes it).

That view is a sine qua non of terrorism. It matters little that Sistani, in the fashion of lip service, is, as Rich observes, "consistent in condemning terrorism." He is a central influence in the Islamic world. That is the world which is, undeniably, the font of virtually all modern terrorism. How surprised, then, should we be to find him giving animating voice to beliefs integral to the pathology that is spurring global barbarism? The pathology that says there is an us and a them, and the them is a sub-human species, not fit to be touched and, at least occasionally, worthy of being "killed in the worst manner possible."

What is dangerously naïve is to conflate two very different, and at times contradictory, goals of American foreign policy: opposition to terrorism and democratic reform in Muslim countries. Let's say one is inclined to suspend disbelief and regard as an "ally" in the struggle against Islamist terrorism someone whose profoundly influential views actually bolster core conceits of the jihadists. That would still not make Sistani an ally in the related but distinct project to build a democracy recognizable as such.

The only democracy the United States should be building is one based on liberty, equality, the inherent dignity of all human beings, and the conviction that authority to rule is reposed in the people rather than in some external theological or political force. That, surely, is the democracy of President Bush's soaring rhetoric, if not his administration's on-the-ground practice. If we are going to sacrifice American blood and treasure on this project, that better be what we are sacrificing them for.

That project calls for a very long-term cultural evolution, one that may take decades if it can happen at all. It is not achieved by a mere election or two's being given the green-light by a savvy Shiite imam — one who can count, and who sees Shiites outnumbering everyone else by about two-to-one. It is not achieved by a celebrated constitution's being given the green-light by such an imam only after Islam has been installed as the official state religion and the sharia made a primary source of fundamental law.

To believe Sistani is an ally in that project is to hallucinate.
Posted by: Angineting Craiting9627 || 03/20/2006 18:54 || Comments || Link || E-Mail|| [435 views] Top|| File under:
Saddam's Tapes, WMDs and the Osama Connection
Frontpage Interviews Lt. Gen. Tom McInerney.



Excerpt:


FP: It appears that many people also remain in denial about the WMD issue. The released audiotapes reveal Saddam Hussein and his key officials discussing their WMD programs from the mid-1990s onwards, correct?

McInerney: Yes, Jamie. It was a fascinating experience to see the transcripts of Saddam's conversations. He discussed hiding WMDs from the UN inspectors and knowing where the inspectors were going to go in advance. He discussed their efforts to develop Plasma Enrichment for nuclear weapons totally unknown to the UN inspectors.

But the most telling to me was the conversation between Tariq Aziz his foreign minister and Saddam in which they discussed having proxies implant nuclear and biological weapons in US cities. They concluded that Iraq would be blamed for an explosion but not biological as they could use deception and blame US facility ( Ft Dietrick) which makes me conclude that Iraq was responsible for the anthrax attack in US less than 30 days after 9/11.

The FBI has not determined who did it although they tried to charge unsuccessfully a former Ft Dietrick employee. It is obvious that we should aggressively be translating the remaining 3,000 hours of tapes!


FP: So the evidence appears to suggest the Russians moved the WMD's out of Iraq, correct?

McInerney: Yes -- to three locations in Syria and one in Lebanon (Beka Valley) in the Sept – Dec 2002 time frame. This information was provided by Jack Shaw, the former Deputy Under Secretary of Defense for international technology security. He charged that Saddam's stockpiles of WMDs were moved by a Russian Spetznatz team headed by Yevgeny Primakov, the former Russian Intelligence Chief, who came to Iraq in December 2002 to supervise the final cleanup.

Mr. Shaw found this out through a meeting in London with the head of MI–6 (UK CIA), the Ukrainian Intelligence Chief and others in the summer of 2003. The Ukrainians were very close and supportive of the Russians at that time.
Posted by: ed || 03/20/2006 09:04 || Comments || Link || E-Mail|| [300 views] Top|| File under:
Israel-Palestine-Jordan
NYT: Beware, Hamas will Radicalize
ERUSALEM, March 19 — When the radical Islamic group Hamas presented a cabinet it dominates to the Palestinian Authority president, Mahmoud Abbas, on Sunday, Yossi Alpher was reminded of an earlier revolution.

Mr. Alpher was an Israeli intelligence analyst on Iran from 1978 to 1980, and for him, the Hamas victory has the paradigm-shifting quality of the Iranian revolution that brought the mullahs of Shiite Islam to power. Today, he recognizes the same kind of dislocation.

The "old Iran hands" were confident that the revolution could not last, he said, and that the mullahs would be tamed by the merchants of the Iranian bazaar, or the country's youth or the experience of power. "These people knew a very different Iran, and their analysis was not just useless but diversionary," he added.


And, of all people, Jimmy Carter is one of those "old hands" who thinks Hamas will becomre more moderate. OF ALL PEOPLE! The guy who got his a** wiped by Iran!



"I have an incredible sense of déjà vu now when I talk to Palestinians about Hamas," said Mr. Alpher, co-director of a Web site dedicated to Israeli-Palestinian dialogue. "Secular Palestinians don't understand what's happened. They don't know what the Muslim Brotherhood is all about. They're in a state of denial."


the muslim brotherhood (or mobro, as we call 'em in the hood) is way scarier than the west gives them credit (or blame) for.



After Hamas's victory in the Palestinian legislative elections, analysts and diplomats suggested that nothing fundamental would change: Hamas's win was not so resounding, some said, and its convictions would be moderated by power, keeping foreign aid and the peace effort continuing roughly as before.


Jimmuh Cahtah's leading the pack, in fact.



After all, the job of diplomacy, like antacids, is to try to make the inedible digestible. But as Hamas completes its cabinet, there is a sense that the landscape has changed for some time to come.

The Hamas victory is not just a little local difficulty. Hamas is the Palestinian part of the Muslim Brotherhood and the first to win an election; its victory has enormous resonance for radical Islam

heartened? emboldened?

. It is a defeat for secular nationalism, Nasserite corporatism and for Fatah, the chosen partner of Washington and Israel.

Many Muslims wish for Hamas to succeed, and some will give it money. The anxious Arab governments nearby — especially Jordan, with its many Palestinians, and Egypt, with its active Muslim Brotherhood, but also fragile Syria — will feel that they cannot set higher public hurdles for Hamas than, say, Russia or the European Union.

why the f**k not! are they so afraid of a popular uprising and losing power just because they stand up to a bunch of hoodlums?!!?? Why not join the ranks of the civilized world? Jordan and Egypt are victims of terrorists, from the same people, albeit in a different form.



Palestinian and Sunni, Hamas legislators say they are wary of further dependency on Iran and reject Al Qaeda. They say they prefer a period of quiet; how they will deal with Islamic Jihad, Iran's proxy in the Palestinian territories, remains unclear.


prolly fund 'em. turn 'em into the "armed resistance" wing so Hamas can enjoy international legitimacy.



New elections are not scheduled for four years. That gives Hamas's leaders, whom Mr. Alpher calls "pragmatic ideologues," time for their long-view strategy: softly, softly; slowly, slowly.


by that time Israel will have separated completely and Hamas will have had enough time to create an Islamic paradise in paleoland.



Hamas calls for national unity. It is likely to push a domestic agenda of reform and social welfare. It seems unlikely that it will fire the Fatah security commanders. When new legislators have talked of Islamicizing education or imposing Shariah law, Hamas has silenced them.


al-yoda: talk not. only do.



The indications are that Hamas will continue to talk tough toward Israel but maintain a cease-fire that has lasted roughly a year. It will give Israel no sufficient pretext to reinvade Gaza, where Hamas's army of 6,000 men can operate openly; will appeal to the world's Muslims for support; and will blame Israel and Washington for every deprivation


i.e., business as usual

.

While many international officials want Hamas to be a partner, its leaders may have other ideas.

On Jan. 30, five days after the election, the United States, the European Union, Russia and the United Nations — known as the quartet — warned that a Hamas-led government must recognize Israel, forswear violence and accept previous Israeli-Palestinian agreements.


what a bunch 'o crapola. so let's say they did recognize Israel, forswear violence and accept agreements. what would that accomplish? they'd be lying. at least this way, they retain a modicum of integrity, odious as it may be



Given what even a partial reduction of aid will mean for Palestinians, the quartet is looking for ways to soften those demands.


the french contribution



The quartet has pushed Mr. Abbas to postpone H-Day, when a Hamas government takes over, until after Israeli elections on March 28. Now the European Union and the United Nations say that a Hamas government should be given time to prepare a program before any aid cutoff.

Some diplomats suggest that if Hamas supports a moribund 2002 Saudi peace initiative, it will somehow "recognize" Israel without having to say so; some suggest that a Hamas offer of another cease-fire may be enough to "forswear violence."

But so far, Hamas is not playing along. It sees the agreements with Israel as a honey trap and recognition of Israel as impossible. In the meantime, Hamas is working on the heartstrings and sense of justice of the West, to keep aid flowing.

Hamas's victory also signaled the death of the "peace process" as it has been practiced.


oh. the peace process that calls for suicide bombs and kassam rockets? er, thanks anyway.



The diplomatic assumptions of recent years — a peace treaty after a territorial compromise, or "land for peace" — have been blown apart. Prime Minister Ariel Sharon of Israel tried to redefine the bargain as "a state for security" — an independent Palestinian state in return for dismantling all armed "terrorist" groups, including Hamas, Islamic Jihad and Al Aksa Martyrs Brigades. That was a commitment undertaken in the "road map" by Yasir Arafat and reconfirmed by Mr. Abbas.


in english only. the arabic commitment was much different



But it seems unlikely that Hamas will dismantle itself. Nor, its leaders say, will it abandon "the right of resistance to occupation." Its religious conviction is that all of Palestine, including the current state of Israel, is Islamic waqf land, land belonging irrevocably to the world's Muslims.


and if they ONLY had the land occupied by the Zionists, the muslim world would flourish. We would see an explosion of muslim scientists, artists, doctors, philosophers, philanthropists....all contributing to improving the world. But the Jooooos are preventing all that.



Hamas talks of a long-term armistice with Israel, so long as Israel returns to its 1967 boundaries, unannexes East Jerusalem and lets all refugees and their descendants return to their pre-1948 homes

and move west into the Mediterranean Sea

. The state of Israel itself, they insist, has no right to exist on waqf land.

So with Hamas, the argument has moved from nationalism and territorial compromise, which can be negotiated, to religious conviction and a temporary Israeli lease on its sovereignty. In that light, the quartet seems to have given Israel a free pass for unilateral action.

there's a better chance for a lasting peace with Israeli unilateral action than there is through "negotiating" anyway.



Israel, which has done little to support Mr. Abbas, now says it has no partner. Hamas gives Israel more freedom in the West Bank, creating borders, thickening settlements, or dismantling them, as it pleases. Last Tuesday, as troops crushed a Jericho prison to extract wanted men, acting Prime Minister Ehud Olmert said Israel would keep the settlement bloc of Ariel in the West Bank. Washington did not complain.
Posted by: PlanetDan || 03/20/2006 13:30 || Comments || Link || E-Mail|| [295 views] Top|| File under:
Terror Networks
Victory over Terror?
This panel discussion took place as part of "Restoration Weekend," on February 24, 2006, at the Arizona Biltmore in Phoenix.

Speakers:
Lt. General Thomas McInerney
Daniel Pipes
Robert Spencer
Phyllis Chesler
Steve Emerson

Posted by: ed || 03/20/2006 09:10 || Comments || Link || E-Mail|| [312 views] Top|| File under:
Who's in the News
94
[untagged]
Bookmark
E-Mail Me
The Classics
The O Club
Rantburg Store
The Bloids
The Never-ending Story
Thugburg
Gulf War I
The Way We Were
Bio
Merry-Go-Blog
Hair Through the Ages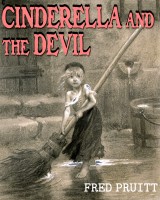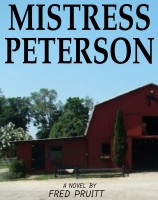 On Sale now!


A multi-volume chronology and reference guide set detailing three years of the Mexican Drug War between 2010 and 2012.

Rantburg.com and borderlandbeat.com correspondent and author Chris Covert presents his first non-fiction work detailing the drug and gang related violence in Mexico.

Chris gives us Mexican press dispatches of drug and gang war violence over three years, presented in a multi volume set intended to chronicle the death, violence and mayhem which has dominated Mexico for six years.
Click here for more information


Meet the Mods
In no particular order...


Steve White
Seafarious
Pappy
lotp
Scooter McGruder
john frum
tu3031
badanov
sherry
ryuge
GolfBravoUSMC
Bright Pebbles
trailing wife
Gloria
Fred
Besoeker
Glenmore
Frank G
3dc
Skidmark
Alaska Paul



Better than the average link...



Rantburg was assembled from recycled algorithms in the United States of America. No trees were destroyed in the production of this weblog. We did hurt some, though. Sorry.
3.228.11.9