Britain
Europe has failed us in the Iran crisis
Hat tip Instapundit. To borrow from the Professor, letting people down is what Europe does best.

Labour's Margaret Beckett is getting it right. It's our EU allies who are letting us down

by Malcolm Rifkind

The Iranians are a sophisticated and sensitive people. From time to time, however, they do something dumb. The seizure of 15 British sailors and Royal Marines was one such example. Parading them on television and requiring them to mouth unconvincing apologies was another.

These events have not happened by accident. For some time the more radical elements in the Iranian government have been trying to find a way of retaliating against the growing pressure from the United Nations in general and the United States in particular. They have been surprised and disturbed that as a result of their nuclear programme, Washington has now achieved a second unanimous Security Council resolution ratcheting up sanctions against Iran.

The Iranians, of course, are indifferent as to whether the British were in Iranian or Iraqi waters. The British were taken for two specific reasons.

First, the Iranians want to demonstrate that they will not be passive while UN pressure is increased on them. They can, and will, retaliate through their close links with the Shia militia in Iraq and Hizbollah in Lebanon. They can disrupt normal traffic in what used to be called the Persian Gulf.

But they have a second objective. Some weeks ago the Americans arrested Iranians in the north of Iraq. They are still detained, accused of helping foment strife against the coalition forces. Tehran may be hoping to trade the British personnel for their citizens.

Continued on Page 49
Posted by: Steve White || 04/02/2007 00:00 || Comments || Link || E-Mail|| [336081 views] Top|| File under:
Great White North
Arctic Researcher takes longer view of warming, A Goreacle he's not
NED ROZELL
ALASKA SCIENCE

(Published: April 1, 2007)
Syun-Ichi Akasofu's greatest successes in a career of studying the aurora came when he questioned the conventional ideas about the phenomenon.

"I always become suspicious when many scientists agree on some interpretation," he said.

Now in retirement, the 76-year-old former director of both UAF's Geophysical Institute and International Arctic Research Center is digging in on a new idea that runs contrary to popular beliefs -- that today's global warming might be more due to the planet's natural recovery from its last cold period than from our pumping of greenhouse gases into the air.

Akasofu recently gave a talk at the International Arctic Research Center in which he presented evidence for how the world has warmed in a steady fashion from well before the Industrial Revolution to the current day.

"If you look back far enough, we have a bunch of data that show that warming has gone on from the 1600s with an almost linear increase to the present," Akasofu said.

He showed ice-core data from the Russian Arctic that show warming starting from the early 1700s, temperature records from England showing the same trend back to 1660 and ice breakup dates at Tallinn, Estonia, that show a general warming since the year 1500.

Akasofu said scientists who support the man-made greenhouse gas theory disregard information from centuries ago when exploring the issue of global warming. Satellite images of sea ice in the Arctic Ocean have been available in the satellite era only since the 1960s and 1970s.

"Young researchers are interested in satellite data, which became available after 1975," he said. "All the papers since (the advent of satellites) show warming. That's what I call 'instant climatology.' I'm trying to tell young scientists, 'You can't study climatology unless you look at a much longer time period.' "



Page 5



Melting glaciers, permafrost and other signs of warming might be Earth's natural recovery from a period known as the Little Ice Age, Akasofu said.

The Little Ice Age featured several centuries of very cold temperatures. The Thames River and New York Harbor often froze, and Vikings might have abandoned settlements at the time.


must have been the lack of CO2



Akasofu said there is no data showing that "most" of the present warming is due to the man-made greenhouse effect, as the members of the Intergovernmental Panel on Climate Change wrote in February.

He pointed out that the atmosphere cooled from 1940 to 1975 despite a rapid increase in carbon dioxide emissions during the same period.


Mr. Al Gore, clue bat is calling



"Nature changes all the time," he said. "The natural component is there. Until you remove it, you don't know the man-made effect."

Akasofu said he could recall in the 1960s and 1970s when some scientists were talking about an approaching ice age. In the 1980s, global warming became a popular topic.

"I think the initial motivation by the IPCC (established in 1988) was good; it was an attempt to promote this particular scientific field," he said. "But so many (scientists) jumped in, and the media is looking for a disaster story, and the whole thing got out of control."

Akasofu said his tendency to go against the flow has been with him since he was a child in Japan. He looked beyond the accepted theory at the time to discover such things as the auroral substorm, the idea that the aurora explodes with activity more than once each night. In his career, he has seen many unconventional ideas become accepted theories.

"Although the Anchorage Daily News called me 'Alaska's best-known climate-change skeptic,' I believe I am a critic," he said. "That is the only way science can advance."



Nothing like hard science, pun intended
Posted by: Icerigger || 04/02/2007 12:50 || Comments || Link || E-Mail|| [336065 views] Top|| File under:
Home Front: Politix
GOP Candidate Tommy Thompson: Dim Bulb?
Most Buffoonish GOP Candidate Enters Presidential Fray

By Debbie Schlussel


Possibly the dumbest Republican to hold a cabinet position in contemporary times is running for President.


Schlussel is a semi-regular on Howard Stern's morning flatulence. Obviously, she has learned a few tricks from the King of all Egos.



Former Wisconsin Governor and ex-Bush HHS Secretary, Tommy Thompson is running for President. Because even the mediocre, bumbling set need a representative in the race, apparently.

Having lived in Wisconsin for 5.5 years while I went to Law School, Business School, and worked (all while he was the Guv), I had the misfortune of seeing up close what a nincompoop this guy is. It's laughable that he'd run.

Bush is thinking: "Why did I pick this idiot?"
But he probably thinks that whoever ultimately gets the GOP Presidential nod might be dumb enough to pick him--an ostensibly conservative governor from a Midwestern state with no skeletons save for lack of a brain--to be a running mate.

G-d help us all if that happens. Bush picked Tommy Thompson as HHS Secretary to pay off a political debt in a position where he thought the bloviating Beer-and-Cheesehead-State boob would do the least harm. But he was wrong and soon regretted the decision...

Posted by: Sneaze || 04/02/2007 12:07 || Comments || Link || E-Mail|| [336070 views] Top|| File under:
Bush needs to fight back
by William Kristol

An experienced Republican operative of our acquaintance--normally a man of sanguine disposition--said it all last week. After denouncing the amazing irresponsibility of the Democratic Congress, after lamenting the refusal of much of the media to report progress from Iraq, after noting the apparent incompetence of the attorney general, after wondering why the secretary of state seems to be making herself irrelevant--he came as close as he ever does to exploding. "But all this doesn't matter. It's really about Bush. Doesn't he understand he's walking around with a 'Kick Me' sign on his back?"

Surely President Bush must realize that the Democratic Congress is not merely struggling with him over policy, or jousting for political advantage. The Democrats in Congress are trying to destroy his presidency. They are trying to cripple his ability to govern for the rest of his term. And they are not far from succeeding. Will Bush fight back?

This does not mean defending everything his administration has done indiscriminately, of course. It may be, for example, that Attorney General Gonzales and Deputy Attorney General McNulty should go. Then get rid of them now. Appoint strong conservatives to replace them. And insist on their prompt confirmation.

Senate judiciary chair Pat Leahy threatened last week to hold up any such confirmation until his committee had access to testimony from Karl Rove. Why do the Democrats want Rove to testify? The Senate Democratic whip, Dick Durbin of Illinois, gave the game away in a recent interview with the Chicago Sun-Times's Lynn Sweet. Durbin explained that he wants Rove to testify so he can be forced to answer questions about "how much did the president know" and what did he do. Durbin wants to destroy the possibility of confidential communications between the president and his White House staff.

And that's not all. If Rove were to be sworn in as a witness, Durbin continued, the committee would want to know, "What else was Karl Rove doing when it came to other activities, departments of the government?" In other words: Democrats want a fishing expedition. Bush needs to be unequivocal that his White House aides will not testify. And if Leahy holds up confirmation hearings for the nominee for attorney general--if there is one--Bush needs to make his man acting attorney general in the meantime, rather than allowing Democrats to impede his ability to govern.

There is much else that Bush could do to show strength and remoralize his supporters. He could pardon Scooter Libby--now. When his top communications aide, Dan Bartlett, leaves, Bush could replace him with someone aggressive and conservative. And he could order his administration to battle for its initiatives and its people.

Here's a small but revealing example of the current situation. Last week, the White House withdrew the nomination of St. Louis businessman and philanthropist Sam Fox to be ambassador to Belgium after John Kerry threw a fit about Fox's having given money in 2004 to the Swift Boat Veterans for Truth. Kerry tried to insist that Fox apologize for his donation. Fox, a man of stature and dignity, refused to pretend to be contrite. Kerry bludgeoned Senate Foreign Relations Committee Democrats into opposing Fox--which was not so easy, as Fox had wide and bipartisan support in Missouri and beyond. But the White House did nothing, and Democrats fell into line behind Kerry.

Sam Fox won't be an ambassador, but maybe the White House can learn from his experience. Refusing to yield to Kerry's bullying, Fox defended his contribution: "I did it because politically it's necessary if the other side's doing it." The other side is doing it in spades right now. If Bush doesn't fight back, the wreckage will extend to the few issues Bush has been vigorous on, such as Iraq. Even as Gen. Petraeus makes headway, even as John McCain demolishes the arguments of his Democratic colleagues, it will be increasingly difficult to maintain support for the war if the administration is in free fall.

Many Republicans may be tempted to give up in exasperation on a Bush administration that often seems incapable of defending itself. This would of course be bad for the country, leaving the nation at the mercy of the Democratic Congress for the next year and a half. But it would also be a political mistake. Even though Giuliani and McCain and Romney and Thompson have a fair amount of distance from the Bush administration, there is almost no precedent for a party's retaining the presidency if the outgoing administration ends its term in a shambles. So if Republicans--even not-particularly-Bush-friendly Republicans--want to save the country from a Democratic president and a Democratic Congress in 2009, with all that implies for foreign policy and the Supreme Court, they need to fight to save the Bush administration. It would be helpful if Bush would fight too.
Posted by: ryuge || 04/02/2007 07:22 || Comments || Link || E-Mail|| [336067 views] Top|| File under:
Iraq
A Chat with General David Petraeus
H/T to Op-for.com Read it all at Opfor home (good guys there)



The following is an OPFOR exclusive. Our friend Richard S. Lowry, award winning author of the best selling book, "Marines in the Garden of Eden, currently working on a historical account of the surge, sat down for an extensive phone interview with General Petraeus last Thursday. Richard transcribed the conversation into the post below, to be -with General Petreaus' permission- reposted here at OPFOR.

This is an absolute fascinating look into the fight to win Iraq, told by a master storyteller. Enjoy.


A Chat with David Petraeus

March 29, 2007

Richard S. Lowry

There has been a dramatic change in America's strategy in Iraq. The new priority has become security of the people of Baghdad. America's fortress mentality is gone and there is a whole new feeling of partnership in the Multi-National Force-Iraq.

While the situation in Iraq remains dire, we have finally adopted a strategy that has a chance of returning sanity to the people of Baghdad. It is still too early to determine if Fardh al-Qanoon (enforcing the law) will work. All the odds are against General David Petraeus, but if anyone can bring peace and stability to Iraq, it is he.

We are involved in a worldwide conflict and the front lines are in Iraq. We are involved in a conflict our military was not prepared to fight in 2003. We are involved in a modern-day counterinsurgent war – a netwar. General Petraeus knows the seriousness of this assault on the free world and he knows how to win against these 21st Century insurgents. Before taking command of the Multi-National Force, he was the Commanding General of the 101st Airborne Division; the commander of the Multi-National Security Transition command where he helped build the new Iraqi Army; and most recently the commanding general at the U.S. Army Combined Arms Center at Fort Leavenworth, where he oversaw the revamping of the Counterinsurgency Field Manual FM3-24.

Last Thursday, I had the privilege of speaking with him on the telephone. We started by talking about the Iraqi people. The General spent several minutes talking of the sheer horror Iraqis have suffered most of their lives. They have lived through the Iran-Iraq war, Desert Storm, a decade of sanctions and the Invasion of 2003. Then, instead of freedom, they have suffered through the chaos of the last several years.

He said, that they have endured "serious, brutal, horrific, barbaric terrorism carried out by Al-Qaeda" only to be followed by senseless sectarian violence. The general went on to say that the, "various sectarian militia, shia militia, got way out of control. [They] hijacked governmental ministries and certain security force elements…particular[ly] in the wake of the violence following the Askari Mosque bombing in late Feb of 2006." The bombing stoked sectarian violence on both sides. General Petraeus voiced empathy for the people. He said, "They have endured a lot. They are a resilient people; it's a nation of survivors. It's a nation of people that in many respects have endured enormous oppression." The combination of oppression and sectarian violence has taken a toll on the Iraqi society.

Petraeus continued. "With a lot of those that had an option overseas leaving, Iraq has suffered a brain drain of varying proportions. A lot of the Technocrats just couldn't hang in there." With the people who administered Iraq on a day-to-day basis no longer sitting behind the desks in government, "You have people governing who, by in large, have had little experience in running large organizations [or] strategic level institutions."

"There are just an awful lot of challenges." Petraeus said.



More at site
Posted by: Sherry || 04/02/2007 12:35 || Comments || Link || E-Mail|| [336078 views] Top|| File under:
Syria-Lebanon-Iran
Taking of hostages by Iran is not Britain's finest hour
BY MARK STEYN Sun-Times Columnist

Twenty-seven years ago, Mahmoud Ahmadinejad was a student in Tehran and is said (by a former Iranian president, for one) to be among those in the U.S. embassy who seized and held American citizens hostage for more than a year.

Today, Mahmoud Ahmadinejad is president of Iran and bears less ambiguous responsibility for Western hostages. This time round, they're British subjects: 15 sailors and Royal Marines. There are a few differences between this kidnapping and the last: Back in 1979, the Iranians seized their hostages by invading a diplomatic mission -- the sovereign territory of the United States. In 2007, they seized them in international waters. In 1979, two weeks after the embassy crisis began, 13 American hostages who happened to be black were released; the remainder were held for another 14 months. In 2007, the one woman among the hostages is being offered by the regime for early release, invitingly dangled in front of the TV cameras, though with her Royal Navy uniform replaced by Islamic dress; it remains to be seen what will become of the others. On Thursday, a new generation of "student demonstrators" called for the "British aggressors" to be executed.

On this 25th anniversary of the Falklands War, Tony Blair is looking less like Margaret Thatcher and alarmingly like Jimmy Carter, the embodiment of the soi-disant "superpower" as a smiling eunuch.

But this is a season of anniversaries. A few days ago, the European Union was celebrating its 50th birthday with the usual lame-o Euro-boosterism. I said up above that the 15 hostages are "British subjects." But, as a point of law, they are also "citizens of the European Union." Even Oxford and Hoover's Timothy Garton Ash, one of the most indefatigable of those Euro-boosters, seemed to recognize the Iranian action was a challenge to Europe's pretensions. "Fifteen Europeans were kidnapped from Iraqi territorial waters by Iranian Revolutionary Guards," he wrote. "Those 14 European men and one European woman have been held at an undisclosed location for nearly a week, interrogated, denied consular access, but shown on Iranian television, with one of them making a staged 'confession,' clearly under duress. So if Europe is as it claims to be, what's it going to do about it?''

Short answer: Nothing.

The article continues on at link

Posted by: Phesing Snusing2674 || 04/02/2007 21:28 || Comments || Link || E-Mail|| [336064 views] Top|| File under:
Home Front: Culture Wars
NYC Play on Poor Misunderstood Al-Qaeda
Lawrence Wright's 'Trip to Al-Qaeda'
by Deborah Amos

Author Lawrence Wright's one-man play My Trip to Al-Qaeda chronicles his quest to understand the rage at the Islamic fundamentalist group's roots.

Morning Edition, March 30, 2007 · My Trip to Al-Qaeda, a one-man play in New York, is an emotional journey for the audience and the writer, who plays himself on stage.


From what I hear, this is mea culpa theater. In interviews, Wright laments how Americans don't understand that terror is a "desperate" response to our oppression of the "other." Nevermind the jihad prescriptions in the unholy koran, and the promotion of hate in the Wahabi mosques.



Lawrence Wright's award-winning book, The Looming Tower, charted the rise of Islamic fundamentalism. A television documentary that includes his work will be broadcast on PBS in April. Now, his new play documents his quest to understand the rage at the roots of the terrorist group.

The performance is a personal form of his journalism, tracing the backgrounds of the central figures in the horrific events of Sept. 11, 2001. On that day, Wright felt an odd, personal connection.

"I had a sickening feeling on 9/11. You know, everyone was saying, 'It looks like a movie,' and I was saying, 'It looks like my movie.'"

He had written a screenplay for The Siege, the 1998 film that depicts a terrorist attack in New York that leads to tanks in the streets and the curtailing of civil liberties.


However, the martial law commander - played by Bruce Willis - is arrested at the end of the film. Wright hardly promoted military solutions to counter-terror in his screenplay. Boo Hoo! They hate us!



"As time was passing," he said, "I was praying that the plot wouldn't play out exactly as it had in the movie, but step by step, the script unfolded."

By then, Wright was already researching his book, interviewing more than 600 people, including former al-Qaida members. He lived for a time in Saudi Arabia, traveled to Pakistan and Afghanistan. Those experiences are packed into this play...


Those contacts would ONLY talk to a dhimmi doormat. Root cause: self-absorbia.
Posted by: Sneaze || 04/02/2007 12:30 || Comments || Link || E-Mail|| [336065 views] Top|| File under:
Who's in the News
79
[untagged]
Bookmark
E-Mail Me
The Classics
The O Club
Rantburg Store
The Bloids
The Never-ending Story
Thugburg
Gulf War I
The Way We Were
Bio
Merry-Go-Blog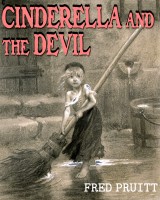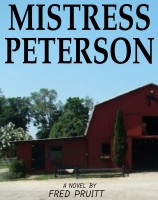 On Sale now!


A multi-volume chronology and reference guide set detailing three years of the Mexican Drug War between 2010 and 2012.

Rantburg.com and borderlandbeat.com correspondent and author Chris Covert presents his first non-fiction work detailing the drug and gang related violence in Mexico.

Chris gives us Mexican press dispatches of drug and gang war violence over three years, presented in a multi volume set intended to chronicle the death, violence and mayhem which has dominated Mexico for six years.
Click here for more information


Meet the Mods
In no particular order...


Steve White
Seafarious
tu3031
badanov
sherry
ryuge
GolfBravoUSMC
Bright Pebbles
trailing wife
Gloria
Fred
Besoeker
Glenmore
Frank G
3dc
Skidmark



Better than the average link...



Rantburg was assembled from recycled algorithms in the United States of America. No trees were destroyed in the production of this weblog. We did hurt some, though. Sorry.
34.204.181.91

Help keep the Burg running! Paypal: