Home Front: Politix
Nancy Pelosi's foolish shuttle diplomacy
House Speaker Nancy Pelosi offered an excellent demonstration yesterday of why members of Congress should not attempt to supplant the secretary of state when traveling abroad. After a meeting with Syrian dictator Bashar al-Assad in Damascus, Ms. Pelosi announced that she had delivered a message from Israeli Prime Minister Ehud Olmert that "Israel was ready to engage in peace talks" with Syria. What's more, she added, Mr. Assad was ready to "resume the peace process" as well. Having announced this seeming diplomatic breakthrough, Ms. Pelosi suggested that her Kissingerian shuttle diplomacy was just getting started. "We expressed our interest in using our good offices in promoting peace between Israel and Syria," she said.

Only one problem: The Israeli prime minister entrusted Ms. Pelosi with no such message. "What was communicated to the U.S. House Speaker does not contain any change in the policies of Israel," said a statement quickly issued by the prime minister's office. In fact, Mr. Olmert told Ms. Pelosi that "a number of Senate and House members who recently visited Damascus received the impression that despite the declarations of Bashar Assad, there is no change in the position of his country regarding a possible peace process with Israel." In other words, Ms. Pelosi not only misrepresented Israel's position but was virtually alone in failing to discern that Mr. Assad's words were mere propaganda.

Ms. Pelosi was criticized by President Bush for visiting Damascus at a time when the administration -- rightly or wrongly -- has frozen high-level contacts with Syria. Mr. Bush said that thanks to the speaker's freelancing Mr. Assad was getting mixed messages from the United States. Ms. Pelosi responded by pointing out that Republican congressmen had visited Syria without drawing presidential censure. That's true enough -- but those other congressmen didn't try to introduce a new U.S. diplomatic initiative in the Middle East. "We came in friendship, hope, and determined that the road to Damascus is a road to peace," Ms. Pelosi grandly declared.

Never mind that that statement is ludicrous: As any diplomat with knowledge of the region could have told Ms. Pelosi, Mr. Assad is a corrupt thug whose overriding priority at the moment is not peace with Israel but heading off U.N. charges that he orchestrated the murder of former Lebanese prime minister Rafiq al-Hariri. The really striking development here is the attempt by a Democratic congressional leader to substitute her own foreign policy for that of a sitting Republican president. Two weeks ago Ms. Pelosi rammed legislation through the House of Representatives that would strip Mr. Bush of his authority as commander in chief to manage troop movements in Iraq. Now she is attempting to introduce a new Middle East policy that directly conflicts with that of the president. We have found much to criticize in Mr. Bush's military strategy and regional diplomacy. But Ms. Pelosi's attempt to establish a shadow presidency is not only counterproductive, it is foolish.
Posted by: ryuge || 04/05/2007 03:14 || Comments || Link || [336066 views] Top|| File under:
India-Pakistan
Musharraf 'betting on Taliban'
President Gen Pervez Musharraf has decided to side with the Taliban against the government of Afghan President Hamid Karzai because he believes the latter will collapse with waning US influence in coming years, according to noted columnist Arnaud de Borchgrave.

De Borchgrave writes in the World Peace Herald: "For President Pervez Musharraf, America is a force for good. But most Pakistanis now see the Bush administration as evil. As much as Musharraf wanted to help President George W Bush wipe out the Taliban after the terrorist attacks of Sept 11, 2001, he now concludes these young Muslim fanatics are the lesser of two evils next to the drug-fuelled corruption of Afghan President Hamid Karzai's inept 'democratic' government."

De Borchgrave bases his views on a briefing by a Pakistani insider to the US intelligence community in March. "As much as he [Musharraf] wanted US victory in Iraq, he has long since concluded the United States has lost the hand to Iran. To recoup America's loss before he leaves the White House in January 2009, Musharraf believes Bush will strike Iran's nuclear facilities from air and sea. And this, in turn, will unite Sunnis and Shiites in Pakistan against all things American - and provoke a gigantic upheaval throughout the Middle East. With the whole world turning against Israel and the United States, he could not afford to continue his policy of 'constructive ambiguity' toward the Bush administration," he writes.

Apart from the signs on war with Iran, Pakistani intelligence reports to Gen Musharraf that in Afghanistan, "NATO is losing ground to a resurgent and rejuvenated Taliban. ISI's conclusion: the NATO consensus on Afghanistan will not long survive a US defeat in Iraq and/or US hostilities against Iran," says the report.

De Borchgrave writes, "Musharraf's various agreements with tribal elders and chiefs in FATA territories since last September were … designed, not to hamper the Taliban guerrillas' movement across the Afghan border as advertised, but to encourage the tribes to kick out" foreign militants.

The "piece de resistance in Musharraf's bipolar thinking", he says, was the green light he gave Pakistani intelligence "to resume aiding a reconstituted Taliban in its campaign to oust President Karzai, a man he despises, a sentiment wholeheartedly reciprocated by the Afghan leader".

De Borchgrave writes: "Musharraf has convinced himself that unless he could obtain another five years in power ... Pakistan's nuclear arsenal would be at risk of falling under the control of Islamist extremists. When Chief Justice Iftikhar Muhammad Chaudhry declined Musharraf's request for a 'five-year validation extension', the president fired him…"

"While the Bush administration now has the benefit of Musharraf's private thinking, as well as some of his still secret decisions about the Taliban, it has to pretend that nothing has changed ... President Bush is dealing with a Pakistani leader in deep denial about what he's actually doing one day, and then explaining the next day to a visiting US official a ukase against Islamist extremists that was never issued."
Posted by: Fred || 04/05/2007 00:00 || Comments || Link || [336063 views] Top|| File under:
Iraq
Ignatius: Congress and the White House are on a collision course
We return to Lee Hamilton, co-chair of the Iraq Study Group, and his partner on the other side of the bipartisan hyphen, former Secretary of State James A. Baker. Four months after its release, the Baker-Hamilton report still looks like the best way to unite Democrats and Republicans before there is a dangerous collision over funding for the war. The report has something for everyone: It shares the Democrats' goal of withdrawing most US troops by March 2008, and stresses the need for milestones in Iraq. But it endorses the Bush administration's view that milestones should be jointly negotiated with the Iraqi government, rather than imposed by Washington. And it recognizes that troop withdrawals must be contingent on political and military conditions on the ground.

The Baker-Hamilton report focused on the need for a sustainable policy - one that would make Iraq an American project rather than President George W. Bush's war. That requires a shift in military strategy from US combat operations to a counterinsurgency approach centered on training and advising the Iraqi military. But the study group, composed of five Democrats and five Republicans, also said it could "support a short-term redeployment or surge of American combat forces to stabilize Baghdad, or to speed up the training and equipping mission.''

The most controversial aspect of the Baker-Hamilton report was its call for greater American diplomatic engagement in the region, including talks with Iran and Syria and a new push on the Israeli-Palestinian problem. Four months later, Bush administration officials have sat around a table in Baghdad with Syrians and Iranians, Secretary of State Condoleezza Rice is beginning a serious effort to midwife the birth of a Palestinian state, and House Speaker Nancy Pelosi is visiting Damascus this week. We're all Baker-Hamiltonians, now.

This article starring:
former Secretary of State James A. Baker
House Speaker Nancy Pelosi
Iraq Study Group
Lee Hamilton
Secretary of State Condoleezza Rice
Posted by: KBK || 04/05/2007 13:34 || Comments || Link || [336067 views] Top|| File under:
Syria-Lebanon-Iran
Why Iran Released the Hostages
By Kenneth R. Timmerman

The latest looney-tune story from the left was spun by Patrick Cockburn, an intrepid reporter for London's Independent newspaper. According to this Iranian-sponsored fairy tale, it's all Bush's fault.

That's right. The fact that the Iranian Revolutionary Guards navy seized 15 British sailors and marines and took them hostage in Iraqi waters never would have happened if George W. Bush hadn't ordered U.S. troops in Iraq to capture Gen. Minojahar Firouzandeh, a top Rev. Guards intelligence officer on Jan. 10, 2007.

It appears that Gen. Firouzandeh was paying a courtesy call to an Iranian "consulate" in Irbil, Iraq, when U.S. and Iraqi troops decided to raid the place. Luckily for Firouzandeh, he and another high-level visitor – said to be Mohammed Jaafari, the deputy chairman of the Supreme Council on National Security – had been tipped off by Iraqi Kurdish friends and high-tailed it out of dodge, just in time.

Instead of Firouzandeh and Jaafari, coalition troops arrested six other Iranians, including three top officers of the Quds Force, the overseas terrorist arm of the Iranian Rev. Guards. One Iranian, who was operating under diplomatic cover, was subsequently released. The other five were caught in the act of trying to eat their passports or otherwise destroy their identity papers and are still in U.S. custody.

Because of America's audacity in arresting Iranian intelligence officers using a visa office in northern Iraq as a staging area to funnel support to Iraqi insurgents, Iran was compelled to take hostage a team of British sailors who were operating in Iraqi waters at the opposite end of the country. Got that?

According to this version of events, if the United States and Britain would just allow Iran to run roughshod over Iraq, supply terrorists with fresh weapons and suitcases of cash, everything would be just fine.

Cockburn was right about one thing, however. He called the U.S. arrests "a significant escalation in the confrontation between the U.S. and Iran."

As I revealed on this page not long after the Jan. 10 raid, Iran's leaders panicked when they heard the news. For only the second time in the 28 years the Iranian mullahs had been jerking the American chain, the Americans finally reacted with something akin to force. (The other time was during a one day battle in the Persian Gulf on April 18, 1988, during which the U.S. navy sunk one-third of the Iranian navy.)

Iran's leaders respect and fear U.S. military force. Clearly, they neither respect nor fear the Royal Navy. That's why they chose to take British sailors hostage, not attack a U.S. boarding party or a U.S. ship, although some in the Iranian government were indeed advocating such action.

The decision to release the fifteen British hostages, announced by Ahmadinejad on Wednesday, came after an intense and often bitter internal debate, sources in Tehran told me.

If the capture of the British naval inspection team was clearly a coordinated effort by the Iranian government aimed at demonstrating Iran's ability to confront the U.S.-led multinational forces in Iraq and to divert international attention from the nuclear showdown, the decision to release the hostages showed the limits of Iran's power and the fears of some leaders that too much provocation could backfire.

Within four days of their capture on March 23, the fifteen Britons were split up into smaller groups and held in different areas, Iranian sources told me. This was a lesson learned from the 1979-1981 hostage crisis, when all 55 U.S. hostages were initially kept in one place, prompting the failed U.S. effort to rescue them.

Early during the current hostage crisis, the British team was split up into five groups of three, to prevent any rescue attempt, with each group kept at a different military base. The Iranians would then bring several groups together and film them, to give the impression they were being held together.

The order to capture the British sailors and marines was given by Supreme Leader Ayatollah Ali Khamenei himself, my sources tell me.

Khamenei's top advisors argued that by striking out against a U.S. ally in Iraq, they would be sending a message to other European nations to step back from supporting the U.S. strategy of increasing pressure on Iran over its nuclear program. They saw the move as a clear test of Western resolve.

And for awhile, this Iranian strategy appeared to be working.

Britain's European partners quickly forgot their treaty obligations and determined that the British sailors and marines were not really Europeans, thus obviating the need for a collective response from all members of the European Union.

Although they might carry European Union passports when traveling to Italy or Greece, when British subjects got in trouble in Iran they were Britons first and last.

"C'est vraiment une affaire qui ne passe pas outre-Manche," the French center-left daily Le Monde commented on Tuesday. Translated into plain English, the French observed (accurately) that nobody on the correct side of the English Channel could give a rat's behind about the fate of the British hostages. They had too much (commercially) at stake.

Tony Blair's efforts to get his European partners to consider scaling back export credits to Iran fell on deaf ears. Let's hope his successors remember that heart-warming European response when the French and the Germans roll-out their next version of a collectivist constitution for the EU's 25-member states.

British companies, however, rallied to the call and backed off their planned participation in a oil trade show planned in Tehran from April 18-22.

Just before the hostage crisis began, the Iranians boasted that 1,300 international companies had expressed interest in attending the show. On March 30, a British trade representative told me that only 13 UK companies had signed up for the trip. Since then, Iran appears to have pushed the show back by at least a week.

As Britain refused to apologize for the behavior of its boarding party, continuing to insist that they were operating in Iraqi waters – not inside Iran's territorial waters, as Tehran alleged – some of Khamenei's advisors began to have second thoughts.

Adding to those doubts were whispered reports that the USS Nimitz was steaming toward the Persian Gulf– making it the third Carrier Strike Group in the area.

The Nimitz is expected to join the USS Dwight D. Eisenhower and the USS John C. Stennis, both currently in the Persian Gulf, in the coming weeks. It left its home port of San Diego on April 2, but the Iranians apparently had advance warning of the Nimitz's plans (hello?)

On Friday, March 30, Khamenei's top advisors met in an emergency session of the Supreme Council on National Security, chaired by Ali Larijani.

Larijani is the regime's top nuclear negotiator, and is a confidant of the Supreme Leader, while maintaining close ties to President Ahmadinejad.

At that meeting, Revolutionary Guards commander Maj. Gen. Rahim Safavi reported that the deployment of the Nimitz suggested that a U.S. military invasion of Iran was being prepared for early May. He urged the Council to order the release of the British hostages as a gesture to defuse the tension in the region.

The next day, however, the head of the Political and Cultural bureau of the Revolutionary Guards, Dr. Yadollah Javani, called Safavi a "traitor" for proposing the release of the hostages.

While this internal dispute raged, Revolutionary Guards intelligence officers in charge of guarding the hostages continued intense debriefings, aimed at eliciting "confessions" from the British captives that were aired on Iranian television.

The first inkling that the faction urging release of the hostages was winning appeared on Tuesday evening, when the influential Baztab website, run by former Revolutionary Guards commander Gen. Mohsen Rezai, reported that the British captives would soon be released.

"It can now be said that the politicians who are for continuing relations with London have got the upper hand," Baztab reported.

So for now, Tehran's leaders have backed down. Why?

For one, they scored some domestic political points. Britain is not terribly popular in Iran, and is always suspected of some conspiratorial plot aimed at destroying Iran's territorial integrity or national sovereignty. So any blow against Britain is a sure win for Iranian jingoists.

Second, I am told that the U.S. agreed to an Iranian demand to allow an international Red Crescent team interview the five Iranian officials in U.S. custody after the Jan. 10 raid in Irbil. This is a serious but understandable U.S. concession.

Among the Red Crescent team is an Iranian national, and the chances that he reports directly to the Iranian government are very high. "He will tell the captives to shut up, hang tight, and soon they'll be free," my Iranian sources tell me.

But my bets are still on the Nimitz – and on the proximity of the anniversary of Operation Praying Mantis, when the Iranians tasted the steel and cordite of a determined U.S. navy.

Unless Iran already has nuclear warheads, a direct military confrontation with the United States would most likely provoke a popular uprising against the regime. And retaining power is the one thing that Ayatollah Khamenei and his clerical cohorts actually care about.
Posted by: anonymous5089 || 04/05/2007 13:14 || Comments || Link || [336066 views] Top|| File under:
When a dilettante takes on Hizbullah
We can thank the US speaker of the House, Nancy Pelosi, for having informed Syrian President Bashar Assad, from Beirut, that "the road to solving Lebanon's problems passes through Damascus." Now, of course, all we need to do is remind Pelosi that the spirit and letter of successive United Nations Security Council resolutions, as well as Saudi and Egyptian efforts in recent weeks, have been destined to ensure precisely the opposite: that Syria end its meddling in Lebanese affairs.

Pelosi embarked on a fool's errand to Damascus this week, and among the issues she said she would raise with Assad - when she wasn't on the Lady Hester Stanhope tour in the capital of imprisoned dissidents Aref Dalila, Michel Kilo, and Anwar Bunni - is "the role of Syria in supporting Hamas and Hizbullah." What the speaker doesn't seem to have realized is that if Syria is made an obligatory passage in American efforts to address the Lebanese crisis, then Hizbullah will only gain. Once Assad is re-anointed gatekeeper in Lebanon, he will have no incentive to concede anything, least of all to dilettantes like Pelosi, on an organization that would be Syria's enforcer in Beirut if it could re-impose its hegemony over its smaller neighbor.

Inasmuch as it is possible to evoke sympathy in such cases, one can sympathize with Hizbullah. In 2000, the party lost much of its reason to exist as a military force when the Israelis withdrew from Southern Lebanon. The manufacturing of the Shebaa Farms pretext, thanks to the diligent efforts of Parliament Speaker Nabih Berri, bought Hizbullah an extension, a handy fig leaf allowing it to keep its weapons. Last summer, however, the party's initiation of a war devastating to Lebanon, followed by its efforts to lead a coup against the majority, demolished any lingering cross-sectarian support that Hizbullah had enjoyed.

Hizbullah's weapons are no longer regarded as weapons of resistance by most Lebanese, but as weapons of sectarian discord. The party's effort to torpedo the Hariri tribunal has created a perception that it is siding with Rafik Hariri's murderers - little helped by Hizbullah secretary general Sayyed Hassan Nasrallah's public statements of solidarity with the Syrian regime. But perhaps most worrying for Hizbullah's leadership is its knowledge that the party cannot return to where it was before July 12, 2006, when the war with Israel began - at least without pushing the Lebanese political system perilously closer to war. For one thing is absolutely clear: Without some sort of Syrian return to Lebanon, and even then, Hizbullah has no future as simultaneously a political and military party.

For years, pundits and analysts have spoken of Hizbullah's "integration into Lebanese society." Their underlying premise was that the party somehow desired this. Optimists pointed to Hizbullah's participation in successive parliamentary elections as an example of its willingness to "assimilate." The naivete deployed was remarkable. It rarely occurred to the experts that Hizbullah did not start as, nor truly is, a social services organization. It is an Iranian-financed military and security enterprise overseeing a vast and competent patronage system designed to win Shiite backing, allowing Hizbullah to retain its weapons. It never occurred to the experts that Hizbullah's objective in participating in the political system was not to jettison its military identity, but rather to safeguard it within the confines of Lebanese institutions it could thereafter influence. And it never occurred to the experts that Hizbullah was not interested in integration at all, at least on terms that would require surrendering its autonomy, even if it readily exploited its stake in the state as an additional means of patronage, much like other Lebanese political actors.

These conditions no longer apply in Lebanon. With the society divided, Hizbullah cannot impose its conditions as it once did. This, Nasrallah knows. At the same time, the party's officials are too astute not to recognize that a return of Syrian domination, while it might buy Hizbullah a new lease on life, is more likely to lead to a Sunni-Shiite war, its end result, in all probability, being the collapse of Assad's regime, which would not be able to resist sectarian discord coming from Lebanon. That leaves a third option: Hizbullah's embrace of the Lebanese system through an agreement to disarm and transform itself from a Leninist political-military party into solely a political one deferring to democratic rules.

None of these choices appeals to Hizbullah. This is why it is trying to avoid a decision by taking over effective control of the government, to better determine who will be elected president once Emile Lahoud's term ends. Hizbullah's demand for 11 ministers out of 30 must be understood in this context, as an instrument to bring the government down, or threaten to, and use this as leverage to choose a friendly president. If the party and Syria can influence the presidency, and given the fact that they already rule over Parliament through Berri, this would allow them to hold Lebanon hostage in the coming years and rebuild the political and military infrastructure that was the basis of their intimidation.

That's why both Syria and Hizbullah were especially alarmed with statements from UN Secretary General Ban Ki-moon's entourage last week, that the UN was working on defining the Shebaa Farms border, whether Syria agreed with this or not. If the international organization sets final boundaries and persuades Israel to withdraw, Hizbullah will have even less of an excuse to hold on to its arms. More worrying for the Syrians, this would sever any remaining linkage between a resolution of Lebanon's territorial dispute with Israel and Syria's. Syria would no longer be able to link the military neutralization of the Lebanese-Syrian border area to an Israeli withdrawal from the occupied Golan Heights.

Perhaps Pelosi and other foreign officials will understand this simple equation one day, after again failing to persuade Assad to sell Hizbullah out. Unfortunately, foreign bigwigs come to town, their domestic calculations in hand; then they leave, and we're left picking up the pieces.
Posted by: ryuge || 04/05/2007 09:23 || Comments || Link || [336064 views] Top|| File under:
Iran, Regime Change or Behavior Change: A false choice
Apparently presented to the Hudson Institute, though I can't find it on their website. Hat tip to the Gateway Pundit who got me to start searching. Mr. Pahlavi is an Iranian nationalist, first and foremost, who believes that democracy and empowering his people is the best option. Couple this with the observations made by Mr. Hanson, below, that the Mad Mullahs™ are ripe for toppling as long as we don't give them what they want, and Mr. Pahlavi just might get his wish.


by Reza Pahlavi

Hudson Institute Briefing Series

Ladies and gentlemen, distinguished guests good afternoon.

Allow me to express my gratitude for the invitation to be with you today. To many of you whom I know personally, I extend my admiration and respect for the great work you have done over the years. To those I meet for the first time, thank you for letting me have the privilege of getting to know you.

The Hudson Institute's proud tradition of service to world peace includes the great work of those, like Herman Kahn, who dared to "think the unthinkable." You can imagine the depth of my sorrow that today, the "unthinkable" concerns my homeland.

The latest Presidential National Security Directive names the Islamic Republic of Iran as the greatest threat to international peace, security and stability. That is principally because permitting the foremost state-sponsor of terrorism to acquire nuclear weapons is unthinkable.

Continued on Page 49
Posted by: Steve White || 04/05/2007 00:09 || Comments || Link || [336067 views] Top|| File under:
Why Iran is begging to be bombed
By Victor Davis Hanson

It's probably a good rule to do the opposite of anything the Iranian theocracy wants. Apparently, this government is now doing its darnedest to be bombed. So, for the time being, we should not grant them this wish.

In the last three years, the ranting adolescent theocrats in Tehran have alienated the United Nations' Security Council to the point of earning trade sanctions. That's a hard thing to do, given the U.N.'s bias toward the former third world and the way China and Russia value petroleum and trade above all else.

Prior to capturing last month 15 British military personnel, Iran had for years misled and embarrassed Britain, Germany, and France, who all tried to negotiate a peaceful end to Iranian nuclear proliferation. And as a rule, these are European nations that will suffer almost any indignity to talk a problem away. It is also nearly impossible to offend the Russian government on any matter of law — except squelching on debts. Still, Iran even accomplished that. Moscow is withdrawing from the country its nuclear technicians, who are critical to Tehran's efforts to obtain the bomb.

There is no need to mention Israel, which top Iranians have promised to wipe off the map — despite the fact that Israel is a nuclear power with a long record of military prowess. The Iranian leadership's efforts to promote a radical Persian Shiite Islam have terrified nearby Sunni Jordan, Egypt, and the Gulf monarchies that now detest Iran as much as they do Israel.

Our beef with Iran, of course, goes back well before George W. Bush's presidency. "The Great Satan" as a slur for America was coined when Jimmy Carter was president. In 1979, student gangsters stormed the American embassy in Tehran and took hostages. Prior to 9/11, the Iranian-backed Hezbollah had killed more Americans than any other terrorist organization.

And by kidnapping last month the British sailors and marines, Iran de facto involved the European Union — Iran's largest trading partner. The country's leadership apparently worried little about retaliations from NATO, since their officers, according to one former top-ranking military official with whom I spoke, had been orchestrating the killing of Americans inside Iraq since well before Iranian vessels intercepted a British boat they claimed was in Iranian waters.

Those "realists," like former Secretary of State James Baker, who insisted that we talk to Iran are now silent. Iran's serial provocations seem to have finally turned off even those in the West who were always willing to give it a second and third chance.

What should we make of the Iranians' behavior? Namely that the country's leadership is in deep political trouble. The Iranian government is desperate to provoke the West to win back friends in the Islamic world, and to quell growing unrest at home. Subsidizing food and gas, providing billions for terrorists and building nukes all cost money at a time when the state-run Iranian economy is in shambles.

Because of incompetence in their oil industry, the Iranian mullahs have achieved the impossible: Despite having among the world's largest petroleum reserves, their production is shrinking and they have managed to earn increasingly less petrodollars even as the world price has soared.

While the Iranian theocrats understand that the entire world, including many of their own citizens, is turning against them, they also know that this could change if a Western nation would just attack them. Their strategy seems to be to find a way to provoke someone to drop a few bombs on them, on the naive assumption that such an assault would be of limited duration and damage. Such an attack, they may figure, would earn them sympathy in much of the world. It is undeniable that the U.S., without either invading or suffering many casualties, could use its air power to send the Iranian economy and military back to the mullahs' cherished seventh century. But there is no need to do so.

Instead, if the EU would cease all its trade with Iran, and if the West would divest entirely from the country — that is, boycott all companies that do any business with Tehran — the theocracy would face bankruptcy within months. Even if further escalation were warranted, we could at some future date enforce a naval blockade of the Iranian coast that alone would determine what goods would be allowed into this outlaw regime.

But bomb Iran?
Posted by: ryuge || 04/05/2007 00:27 || Comments || Link || [336064 views] Top|| File under:
Home Front: Culture Wars
USA Today sez: Fix Iraq by arming (moderate) Sunnis
Neither President Bush's surge of troops, nor the withdrawal deadline Congress is expected to send to him after the Easter recess, has any hope of stabilizing Iraq. So it is time to contemplate a more radical option: Switch our allegiance from that country's Shiite-controlled government to its moderate Sunni minority, on condition they help us wipe out Sunni extremists in Iraq, including al-Qaeda.

This shift would not immediately stabilize Iraq, but it offers the only near-term path to prevent al-Qaeda from establishing a haven and claiming credit for a U.S. withdrawal. In the longer term, restoring an ethno-sectarian balance of power could lay the groundwork for eventual peace.

The president's ongoing surge of roughly 30,000 combat forces cannot succeed because it provides too few troops to hold areas after we clear them of bad guys, who simply shift operations elsewhere until we move on. But a deadline for withdrawing U.S. troops, as Democrats pushed through both houses of Congress, would backfire by increasing ethnic cleansing, boosting Iranian influence and elevating al-Qaeda's prestige. The third option, partition or federalism along ethno-sectarian lines, cannot satisfy Iraq's Sunnis, who have neither large oil fields nor faith that the Shiites and Kurds would share revenue.

Because no option can stabilize Iraq quickly, we should refocus on our greatest achievable objective: preventing al-Qaeda from establishing a haven. This danger arises because Iraq's moderate Sunnis have allied with their extremist Sunni rivals. Why? They're trying to fend off domination and ethnic cleansing by the majority Shiites, who control Iraq's government, army and militias. Indeed, the U.S. strategy of bolstering and training Iraq's Shiite-controlled army drives Sunni moderates into extremist hands. The only way to defeat al-Qaeda in Iraq is to switch our primary allegiance to Iraq's moderate Sunnis.

The prospect of this dramatic shift in U.S. strategy raises several questions, including most fundamentally: Can we identify the moderates? Fortunately, two ready pools are available. First are the Sunni tribes the United States has attempted to recruit with little success. Until now, our offers have been too feeble, but serious military aid could do the trick.

The second source of recruits is Saddam's secular Sunni-led party, which was antithetical to al-Qaeda. Admittedly, some former Baathists are attacking U.S. forces and coordinating with Sunni extremists because they view our presence as an obstacle to their return to power, but this could change quickly if we offered to support these former enemies.

There is a danger, of course, in arming Sunni moderates because the weapons could end up in the hands of extremists. That's why implementation would be crucial. During the Soviet occupation of Afghanistan in the 1980s, the United States outsourced the arming of mujahedin rebels to Pakistan's intelligence agency, which favored the most extreme Sunni rebels and thereby gave rise to al-Qaeda. To avoid replicating this error, we should strive for monopoly control over weapons delivery and training of Iraq's Sunnis, and demand cooperation from Saudi Arabia.

The most delicate problem would be managing our existing alliance with Iraq's Shiite-led government. In an ideal world, even as we armed the Sunni moderates to stamp out al-Qaeda, we could continue working with Iraq's Shiites to marginalize their militias, enabling the quick stabilization of Iraq under a moderate inter-sectarian government. But that scenario is improbable.

More likely, the moderate Sunnis would use our military aid not merely to quash al-Qaeda but to try to reverse recent ethnic cleansing. Shiite and Kurd militias would retaliate in kind. Iraq's government, dependent on support from militia leaders, including Muqtada al-Sadr, would not dare confront them. So the United States would be compelled to reduce military assistance to the government.

The good news is that al-Qaeda would be marginalized, but at least initially, Iraq's civil war would escalate. U.S. forces, needlessly in harm's way, would have to be withdrawn. The exception would be a limited number of special operations troops to arm, train and monitor the moderate Sunni forces, and coordinate airstrikes on extremists, as they did with Afghanistan's Northern Alliance in 2001.

Peace would become possible only much later, after our aid bolstered the Sunni moderates and produced an ethno-sectarian balance of power, leading to a protracted stalemate that convinced each side victory was impossible. Americans will be dissatisfied by this strategy because it cannot stabilize Iraq quickly. But no option can accomplish that cherished objective, and at least this plan could stamp out al-Qaeda in Iraq while permitting withdrawal of most U.S. ground troops.

Unfortunately, in this war, that is the closest we can come to victory.

Alan J. Kuperman is assistant professor at the LBJ School of Public Affairs, University of Texas at Austin, and co-editor of Gambling on Humanitarian Intervention
Posted by: Seafarious || 04/05/2007 00:17 || Comments || Link || [336065 views] Top|| File under:
Who's in the News
88
[untagged]
Bookmark
E-Mail Me
The Classics
The O Club
Rantburg Store
The Bloids
The Never-ending Story
Thugburg
Gulf War I
The Way We Were
Bio
Merry-Go-Blog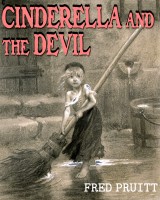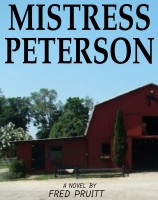 On Sale now!


A multi-volume chronology and reference guide set detailing three years of the Mexican Drug War between 2010 and 2012.

Rantburg.com and borderlandbeat.com correspondent and author Chris Covert presents his first non-fiction work detailing the drug and gang related violence in Mexico.

Chris gives us Mexican press dispatches of drug and gang war violence over three years, presented in a multi volume set intended to chronicle the death, violence and mayhem which has dominated Mexico for six years.
Click here for more information


Meet the Mods
In no particular order...


Steve White
Seafarious
tu3031
badanov
sherry
ryuge
GolfBravoUSMC
Bright Pebbles
trailing wife
Gloria
Fred
Besoeker
Glenmore
Frank G
3dc
Skidmark



Better than the average link...



Rantburg was assembled from recycled algorithms in the United States of America. No trees were destroyed in the production of this weblog. We did hurt some, though. Sorry.
18.206.12.157

Help keep the Burg running! Paypal: