-Lurid Crime Tales-
Charity and religious organizations
If I were the government I would be very cautious of funding from islamic charity and relgious organizations. I have muslim neighbor going to Pakistan in July. His brother-in-law works for children's charity organization. I wonder where Bin is going to be in July? I can't help but wonder if he will be anywhere close to Pakistan? Can't help but be courious about neighbor since he is muslim. Feeling like my gut says something is up for the months of July thru September. Hope I am wrong.
Posted by: Pink Panther || 04/06/2007 17:30 || Comments || Link || E-Mail|| [336063 views] Top|| File under:
-Short Attention Span Theater-
Nancy Had Collection of Scarves on Hand
I couldn't resist printing the whole thing, for all you fashion mavens. There are a couple of photos at the link.


Beirut- Over the past week, House Speaker Nancy Pelosi toured the Middle East with a congressional entourage and a generous collection of scarves


The scarves provided her with an additional bit of sartorial modesty when the situation required it and she was also able to use them to cover her head when protocol dictated -- such as when she visited the tomb of John the Baptist inside a mosque in Damascus and tied one around her head in the manner of a Hitchcock heroine.

Other Western women have visited the Middle East and have had to cover their heads, but they often looked as though that requirement came as a surprise and in a pinch they reached for the nearest available square of fabric. Being respectful demands a certain mindfulness in order not to look like one is wearing a tablecloth.

The point is not to have some glitzy bit of silk to cover the head -- being flashy would defeat the point. It is to avoid looking unprepared and awkward. Grabbing half-heartedly for the table linens may be following the letter of the cultural rules, but not the spirit. To some degree, it is reminiscent of when a man arrives for an event that requires business attire and he is wearing black walking shoes instead of dress ones. He gets a pass, but really, he should know better.

Continued on Page 49
Posted by: Bobby || 04/06/2007 08:12 || Comments || Link || E-Mail|| [336062 views] Top|| File under:
Home Front: Politix
Danny Dietz Memorial Flack


Navy SEAL Danny Dietz died in Afghanistan on June 28, 2005, fighting al-Qaeda guerrillas. He posthumously received the Navy Cross for heroism.

Parents protest military statue in Littleton - With its green lawn, jungle gym and picnic gazebo, Berry Park is an unlikely battlefield, but the local flap over the statue of a fallen war hero set to be placed here brewed into a national conflict Thursday.

who said it would be a battlefield??


The Internet, talk radio and cable news spread the word of some parents' concerns about the planned bronze sculpture of Navy SEAL Danny Dietz holding his automatic rifle.

they want a dove instead


"There's no middle ground here, and that's unfortunate," said Emily Cassidy, one of a handful of Littleton parents who say the statue with the gun should not be near three schools and two playgrounds at the southeast corner of South Lowell Boulevard and West Berry Avenue.

No they want warm and fuzzy


"We're continuing to try to spread our message," Cassidy said. "The message is not against Danny Dietz,

of course not

his family or the war. It's location, location and the audience that will view it."

This is a great place so that kids CAN see it and learn about him


Reached at home Thursday in Virginia Beach, Va., Patsy Dietz, Dietz's widow, said she sympathizes with the message that guns and schools shouldn't mix, especially in the community where the Columbine shootings took place.

Don't let these assh*** deter your resolve here


But to use her husband to forge such a political statement about guns is irresponsible, she said.

you go girl



"It's a parent's job, including these parents who are protesting, to teach their children the difference between two thugs who murder their classmates and a soldier who died fighting for their freedom," she said. "Danny represents every soldier and sailor who has fallen, and for them to take this stand, well, that's offensive to me."

It's unfuckingbelievable that these parents are comparing this war hero to two thugs that murdered the kids at Columbine.


Patsy Dietz found out about the opposition via an e-mail forwarded by Janice Caulfield, the parent-teacher association president at Centennial Academy of Fine Arts Education.

Caulfield had received the e-mail, which solicited opposition the statue.

"They were barking up the wrong tree," said Caulfield, the daughter of a 24-year Navy man and the cousin of a Navy SEAL who served with Danny Dietz.
Caulfield said she could not speak for the PTA, but in her opinion admiring a local war hero is good for children.


Damn straight! We need our youth to have these hero's to look up to

I'll be proud to take my children there, and I'll be glad to show them a hero who died fighting for them and how we live our lives in freedom," she said.

The statue of the Heritage High School graduate is being cast at a foundry in Loveland. Sculptor Robert Henderson of Cañon City based it on the last photo taken of Dietz, showing him in a crouched position and holding the rifle on one knee.

It is scheduled to be unveiled at the park July 4, the second anniversary of the discovery of his body on a mountainside in Afghanistan. Dietz died June 28, 2005, fighting off dozens of al-Qaeda guerrillas. He posthumously received the Navy Cross for heroism.

The opposition to a war memorial is unprecedented in Jim Carrier's experience He is a national board member for both the Intrepid Fallen Heroes Fund and the Navy SEAL Warrior Fund, foundations that help the families of those who die in service to the country.

"They are missing the point," Carrier said. "It takes guns to defend our freedoms against terrorists when they are trying to kill you and your children." that's the trouble with these flaming assh***, they continuously miss the point!
But those who side with Cassidy see a different depiction.

yeah, let's send them over to Afghanistan to talk sense into these terrorists with their doves and Sheehan types



"A statue of a soldier holding a child would send a better message," said Calvin Freehling, a Vietnam veteran from Indianola,

where's my blood pressure medicine


Cañon City sculptor Robert Henderson based his clay form of Navy SEAL Danny Dietz on the last photo taken of him. "An automatic weapon doesn't signify protection. It signifies violence. I'm 64 years old now, and I'm tired of violence."

too bad for you


Ann Levy of Denver, who calls herself a "peacenik," would like to see Dietz's sacrifice honored in a different way.

maybe a beheading would be less offensive? With a terrorist holding a knife?


"They should be putting up a peace dove instead," she said. "The question is do we stand for peace or do we stand for war?"


I am so angry here I'm doing more than seething. It should be a non issue. They should be grateful that they are lucky to have the memorial in their backyard, for all the children to walk by. Who's that mommy? That's a hero that fought for you and me so that you can have your freedom



Posted by: Jan from work || 04/06/2007 13:42 || Comments || Link || E-Mail|| [336063 views] Top|| File under:
Pelosi was nuts to visit with Assad
By Claudia Rosett

In visiting Syria this week, House Speaker Nancy Pelosi no doubt meant well. She wants dialogue. As a woman, mother, and now the third-highest-ranking elected official in American politics, she has achieved a great deal in life by talking with people. On this trip she made a point of showing how easy it is to interact with Syrians, with an itinerary that included a visit to a souk in Damascus - where she was photographed holding out her hand while a cheerful vendor gave her some nuts.

Unfortunately, that photo-op sums up the best that can be said about Pelosi's trip: Nuts. Having done her shopping, Pelosi went on, against the express wishes of the White House, to talk with President Bashar Assad. Perched on pillowed armchairs, chatting away, they provided yet another photo-op - a tableau implying that Assad is no monster, but in many ways a reasonable fellow, just like the rest of us. Pelosi emerged to announce that she had expressed her concerns on various fronts and that Assad is now willing to hold peace talks with Israel.

This is not just nutty politics; it is dangerous. For Pelosi, this may count as interaction. But for Assad's regime in Syria, this amounts to chumps on pilgrimage. Damascus is infested by a dynastic tyranny in which "dialogue" serves chiefly as cover for duplicity and terror. These traits are not simply regrettable habits that Assad might be charmed out of. They are big business and prime instruments of power.

The long litany of Syrian depredations includes the long and brutal occupation of Lebanon, Syrian involvement in the brazen car-bombing assassination two years ago of former Lebanese Prime Minister Rafik al- Hariri, and likely Syrian involvement in the continuing series of murders of Lebanese reformers. Syria has been a highway for Hezbollah terrorists trucking weapons from Iran into Lebanon, leading to the war launched by Hezbollah last summer against Israel. Syria provides safety and support for the terrorists of Hamas. Since the fall of Saddam Hussein, Syria has become a conduit of terrorists inflicting mayhem and murder in Iraq.

The real trademarks of Assad's regime are neither the mosques nor the souks (where vendors, when not posing for photo-ops, will on occasion fearfully confide their unhappiness over Assad's repressive policies). The more telling places - which dignitaries such as Pelosi do not get to visit - are institutions such as Syria's Tadmur Prison, a place that Amnesty International has described as "synonymous with brutality, despair and dehumanization." Among the inmates who land there are political dissidents who have defied a regime that for Assad is effectively a lifetime family business.

As with any severely repressive regime, details are hard to come by. The best window we have had came via the 2003 overthrow of Saddam Hussein's regime, which brought to light a trove of secret documents showing the extent to which Syria's regime was involved in dirty arms deals and illicit finance. The CIA's chief weapons inspector, Charles Duelfer, in some much-overlooked sections of his famous 2004 report described "high-ranking Syrian government officials" - including members of the Assad clan - heading some of the main Syrian trading companies that helped Saddam clandestinely order military equipment from places such as Belarus, Ukraine and Russia, and negotiate for missiles from North Korea. These, not that smiling nut vendor in the souk, are the Syrians who call the shots.

Dignifying Assad with visits, chats and photo-ops is bad policy, whether it comes from America's top Democrat, from Republican congressmen, or from the White House itself. Assad runs the kind of government for which the phrase "regime change" was invented - and however unfashionable that phrase has now become, it is still the only true path to peace in Damascus.
Posted by: Fred || 04/06/2007 00:00 || Comments || Link || E-Mail|| [336064 views] Top|| File under:
Syria-Lebanon-Iran
Column One: Iran doesn't mix signals
The footage of the British hostages thanking Iranian President Mahmoud Ahmadinejad for his hospitality and forgiveness, like the footage of Speaker of the US House of Representatives Nancy Pelosi covering her head in a scarf while on a visit to Damascus, was enough to make you sick.
Must we lose this war?
Posted by: gromgoru || 04/06/2007 15:56 || Comments || Link || E-Mail|| [336062 views] Top|| File under:
War? You must be joking
Ladane Nasseri

An American friend recently forwarded me a chain e-mail. It contained a multimedia slide show of an Iran rarely seen by Western eyes - backed by the gentle sound of Cat Stevens' "Peace Train," photos showed a couple hugging on a park bench, cheerful snowboarders on a slope, a student observing a modern art installation, a woman playing golf. . . . In short, pictures of mundane life in Tehran rather than bearded faces and burning American flags.

The slide show ended with a black screen and a quote from the former U.S. Defense Department official and prominent neo-con Frank Gaffney: "I would say the likelihood of a military action against Iran is 100 percent."

The subject line of my friend's email was, "This made me cry."

Most of my fellow Iranians are inclined to dismiss the possibility of an American military action against Iran.

Ask an ordinary Iranian what the odds are that the United States will launch an attack on Iran in order to coerce the Islamic Republic into aborting its nuclear program, and you're likely to get an amused smile.

Here's why: Iranian government propaganda excels at insulating Iranians from any sense of urgency about the current conflict with the West.

Most Iranians get their news from state-run media. The government limits access to foreign-based sources through recurring raids on satellite dishes and the filtering of Web sites. Only a few independent newspapers question the official political stance.

The view perpetuated by state-run media is that Iran is pursuing its undeniable right to peaceful nuclear energy and taking a courageous stand against "the Global Arrogance" - the United States.

On television, Tehran's pursuit of nuclear power enjoys support from states around the world - even if they're places like Venezuela to Zimbabwe. As for the Bush Administration, it is blocked from action by growing domestic opposition and its self-inflicted calamities in Iraq.

Iranian state television backs these assertions with gripping footage of havoc in Iraq and anti-war rallies in the West. The Islamic Republic, on the other hand, is depicted as a regional hegemon, somewhat in control of international matters.

Frequent speeches by President Mahmoud Ahmadinejad - spiced with warnings that America's "bullying times are over" - are broadcast live on state television. The television also regularly reports on Iran's war games, in which innovations in military techniques and successful missile launches boost the national ego.

At the same time, the Iranian people are ignorant of developments such as the deployment of a second U.S. aircraft carrier in the Gulf last month.

Iranians grow up with an impressive cultural self-consciousness. Pride in the legacy of the Persian Empire and 2,500 years of history provides them with faith in their nation's destiny.

Many Iranians tend to see the current confrontation with the United States as a transient crisis, another episode in Iran's long and tortuous history.

After all, the land was invaded by Greeks, Arabs, Mongols and Turks; attacked by Afghans and Iraqis, and occupied by Britain and Russia. "We have overcome all this and will live through more," a clerk at a Tehran library told me.

And so, last month, as world leaders were agreeing on a tighter set of sanctions against the Islamic Republic, Iranians were fuming at the audacity of the Hollywood epic "300," which depicts soldiers of ancient Persia fighting Spartans in the historic battle of Thermopylae as brutal freaks.

Thanks to television sound bites, Americans may view Iran as yet another angry Muslim nation. But Iranians see themselves as being in a league of their own, a notion bolstered by the fact that their country sits on top of one of the world's greatest oil and natural-gas reserves.

"Iran is not a banana republic. The U.S. can't simply invade us," an anti-regime lawyer told me. "Natural gas is Europe's lifeline. Who else will sell it to the EU if Vladimir Putin pulls the plug on gas? Surely, the West is conscious of this."

Many Iranians consider the current conflict as another episode in a global power game; another great-power intervention in Iranian politics, like the 1953 coup orchestrated by American and British intelligence services which swept aside the popular prime minister Mohammad Mossadegh because he tried to nationalize Iran's oil industry, then exploited by the British.

To "Ali Agha" - Iran's ordinary Joe - today's nuclear standoff is a geopolitical chess game, played by masterminds in dimly lit rooms. Shrill rhetoric and saber-rattling are bargaining ploys, which will fall in place when "the big guys are ready to strike their deal," as a hotel employee put it.

"Don't you worry," he added, "it's in muddy waters that the biggest fish are caught."

Ladane Nasseri is an Iran-based journalist.
Posted by: anonymous5089 || 04/06/2007 12:46 || Comments || Link || E-Mail|| [336064 views] Top|| File under:
Home Front: Culture Wars
What makes a liberal anti-Semite?
The Resurgence of Anti-Semitism: Jews, Israel and Liberal Opinion
By Bernard Harrison
Rowman and Littlefield
224 pages; $22.95

Bernard Harrison, a philosophy professor at the University of Utah, has done something unusual. In today's climate of fearful academic inquiry, which often wavers between conspiracy theories and a refusal to acknowledge harmful trends, Harrison has written a sane, balanced book on the growing anti-Semitism in Left-influenced liberal circles.

As a philosopher "with a foothold in literary studies," as he puts it, Harrison is suited for the precise parsing of written material and public statements that he undertakes throughout the book. Additionally, unlike Indiana University professor Alvin Rosenfeld who recently caused a media storm with his essay "'Progressive' Jewish Thought and the New Anti-Semitism," Harrison's identity as a non-Jew with ties to the Left makes his examination of the issue particularly interesting. There is nothing heavy-handed about Harrison's approach, nothing gooey or sentimental. For those turned off by earnest sociological studies, Harrison's book will be a breath of fresh scholarship.

He approaches the topic by exploring the fashion de jour, in which both individuals and institutions on the cultural Left carry criticism of Israel into the realm of caustic attack, calling Israel an apartheid state and comparing IDF operations to Nazi aktions. His essential question is: When and how do such statements - which have become common in many otherwise reputable media sources - constitute anti-Semitism?

To answer, Harrison, like any worthy scholar, sets about defining terms. He separates what he calls "social anti-Semitism" from the more dangerous form, which he dubs "political anti-Semitism." Taking up the case of a 2002 cover story in the New Statesman about the influence of Jews on British foreign policy called "The Kosher Conspiracy," Harrison explicates the text of the article. He notes that it both describes the great power and influence of "Big Jewry," and at the same time ridicules the "wealthy Jewish business leaders," comparing the fragmented nature of pro-Israel British organizations to "Woody Allen films, where a dozen or more members of a family sit around the dinner table all shouting different things." This dual edge, says Harrison (quoting British Chief Rabbi Jonathan Sacks), bemoaning the "disproportionate" power of the Jew while minimizing and dehumanizing him, is one telltale sign of anti-Semitism.

Incisively, Harrison also exposes the internal contradictions and inconsistencies in the "apology" written by New Statesman editor Peter Wilby and published in response to negative reader response. Guided by the author, one becomes aware of the rhetorical tricks played by those who use the Israeli-Palestinian conflict as a springboard for covert anti-Jewish statements. Harrison is equipped with a kind of academic lie detector, able to isolate the ways that the educated and well-spoken fall into a pernicious form of racism.

Yet it is important to note that the author stays far away from personal attacks. He makes it very clear that one can say things that fall under the rubric of anti-Semitism without truly hating Jews or, for example, wanting them killed. Harrison also takes great pains to express solidarity with the Palestinian cause and his belief in the need for a safe Israel, distinguishing between a fair critique of Israeli policies and anti-Jewish attitudes. In fact, it is Harrison's neutrality vis-a-vis his subject that allows him to explore it fully. If Wilby and others in the worlds of media, academia and the arts are essentially good liberals, why, asks the author, do they resort to these kinds of subtle - and sometimes not so subtle - attacks on Jews?

That question gets some treatment in the last chapter of the book, but first Harrison spends quite a few pages dismantling erroneous theories regarding the history of the Israeli-Palestinian conflict, as well as the Jewish state's alleged racism. For those well-acquainted with Israeli democracy, some of these points will be self-evident. For this reviewer, it was painful to imagine the many readers who would be encountering these basic facts for the first time.

The author moves on to a discussion of radical sentiment in a chapter entitled "Fascism and the Idea of Total War." He notes the continuing appeal of fascism, and shows how this concept remains popular in many parts of the Islamic world. He then sheds light on how this can open the door to anti-Semitic sentiment.

Good points all. But the crowning jewel of Harrison's book is its final chapter, "The Uses of Anti-Semitism." Here, the author looks at the current trend as affected by Marxist messianism, in which capitalist bodies were seen as evil and ultimately subject to destruction by the good working hordes. Since the 1970s, Harrison writes, "moral hectoring" has come to replace this kind of economic analysis. While to a Marxist a revolutionary movement was only worthy if its goal was to instill socialist ideals, today's Left supports any "armed revolutionary movement" which can be seen as a victim of colonialism. Harrison explains how some on the Left implicate Israel - and Diaspora Jews - as the colonial aggressors in a bid to protect their own fragile worldview from notions that threaten their beliefs.

While this chapter goes far in explaining the current proliferation of anti-Semitic talk among good liberals, it can't explain away the hatred that lies in the human heart. Sadly, even Harrison, a scholar who it would seem prefers logic to simple hunches, warns that we are dealing with "a new version of a once-familiar type of politico-moral hysteria."

If this is the case, Harrison's book is the calm voice of reason helping us find our way home.


Posted by: gromgoru || 04/06/2007 15:45 || Comments || Link || E-Mail|| [336063 views] Top|| File under:
Who's in the News
87
[untagged]
Bookmark
E-Mail Me
The Classics
The O Club
Rantburg Store
The Bloids
The Never-ending Story
Thugburg
Gulf War I
The Way We Were
Bio
Merry-Go-Blog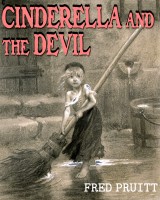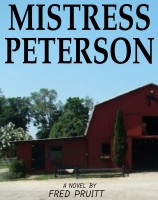 On Sale now!


A multi-volume chronology and reference guide set detailing three years of the Mexican Drug War between 2010 and 2012.

Rantburg.com and borderlandbeat.com correspondent and author Chris Covert presents his first non-fiction work detailing the drug and gang related violence in Mexico.

Chris gives us Mexican press dispatches of drug and gang war violence over three years, presented in a multi volume set intended to chronicle the death, violence and mayhem which has dominated Mexico for six years.
Click here for more information


Meet the Mods
In no particular order...


Steve White
Seafarious
tu3031
badanov
sherry
ryuge
GolfBravoUSMC
Bright Pebbles
trailing wife
Gloria
Fred
Besoeker
Glenmore
Frank G
3dc
Skidmark



Better than the average link...



Rantburg was assembled from recycled algorithms in the United States of America. No trees were destroyed in the production of this weblog. We did hurt some, though. Sorry.
3.239.129.52

Help keep the Burg running! Paypal: