Home Front: Politix
No-Drill Stand Is A Dry Hole For Democrats
By Lawrence Kudlow

As John McCain and the GOP leaders nationalize the drill, drill, drill message, the Republican Party might conceivably be riding a summer political rally.

The question of offshore drilling, along with expanded domestic energy production, has suddenly become the biggest political and economic wedge issue of this election. Is there a Republican tsunami in the making?

According to the major polls, Sen. McCain has overcome a big deficit to pull even with Obama. Meanwhile, according to a Rasmussen survey, Democratic Party identification has slumped.

As Republicans on the House floor shouted "vote, vote, vote" and "lower gas prices," the Democratic majority turned off the lights, cameras and microphones. Determined GOP Senate leader Mitch McConnell offered unanimous-consent requests to vote on lifting the ban on deep-water exploration, and the Democrats objected. When McConnell asked Democrats if they'd overturn the ban at $4.50 a gallon, they replied "no." When he raised the price to $5, $7 and $10, they cried "no," "no" and "no."

On the Stephanopoulos Sunday news show, House Speaker Nancy Pelosi underscored her refusal to allow a drilling vote. Asked about the Republican rebellion in the House, she said, "What you saw in the Congress this week was the war dance of the handmaidens of the oil companies."

She went on to say, "We are spending all of this time on a parliamentary tactic, when nothing less is at stake than the planet, the air we breathe, our children breathe."

Oh, really? Voters have a much different view. Polls suggest that two-thirds to three-quarters of the nation wants to drill. To wit, while a just-released Obama campaign ad attacks McCain as a tool of Big Oil, McCain has taken his first-ever lead in a Rasmussen tracking poll.

There is a voter revolt going on, and it reminds me of the anti-tax rebellion that lifted Ronald Reagan into office 28 years ago. Is the conventional wisdom about to be swept away?

As Republicans press home the drill, drill, drill message, might they pick up seats this year? And might the national clamor for a more realistic and balanced energy policy -- one that includes more oil, natural gas, clean coal, nuclear and the alternatives of wind, solar and cellulosic -- carry McCain to a convincing victory over Obama?

Without even realizing it, the GOP drilling offensive has become a new contract with America. And it appears to be working. The public is putting aside global warming and choosing, instead, new-energy production, a stronger economy and more job creation.

Voters want growth, not austerity. They want Ronald Reagan, not Thomas Malthus. And by resisting this grass-roots call, the Democratic Party is digging itself into one of the biggest political dry holes in history.

New economic statistics highlight the damage done by the unprecedented oil-price shock. Only a year ago, real gross domestic product was growing at 4% to 5%. Then came the dramatic rise of energy prices and down came the economy.

GDP contracted slightly late last year and rose a minuscule 0.9% in this year's first quarter. And although real growth picked up to nearly 2% in the second, that number is suspect since the government does not count surging import prices from food and energy.

Wall Street blames everything on the housing slump and the subprime credit crisis. Of course, these are significant. But the drop in housing starts, sales and prices has been going on for nearly two years, without crunching down the economy.

It's the oil shock that has brought us perilously close to a recession. Despite a slight rise in GDP, nonfarm corporate payrolls have declined seven straight months while private payrolls have fallen eight straight months.

A year ago the unemployment rate was 4.5%. Today it's 5.7%. Topping it off, the inflation rate has climbed from 2% to 4% the past year. Right now, the recession call is still an open question. But the economic damage caused by skyrocketing energy prices is a no-brainer.

When President Bush eliminated the executive moratorium on offshore drilling a month ago, effectively launching the drill, drill, drill offensive, oil was close to $150 a barrel. Since then, the barrel price has dropped to about $120 as futures-market traders anticipate a major shift in federal drilling policy.

Over at the Intrade pay-to-play prediction market, the probability of an offshore drilling bill passing in 2008 is handicapped at 50%, up from 25% only a few days ago. Clearly, investors know market prices will move well before we see actual new energy supplies from offshore drilling.

The likelihood of greater energy supply will incentivize those much-vilified traders to slash barrel prices much more, bringing relief at the pump and earning the gratitude of a whole nation.

At the same time, those wrongheaded Democratic leaders, from Obama to Reid to Pelosi, will see their political fortunes plummet deep into bear-market territory.
Posted by: Besoeker || 08/06/2008 00:00 || Comments || Link || E-Mail|| [336065 views] Top|| File under:
Home Front: WoT
Stealth Destroyer Largely Defenseless, Admiral Says
Two weeks ago, the Navy canceled plans to build the rest of its hulking stealth destroyers. At first, it looked like the DDG-1000s' $5-billion-a-copy price tag was to blame. Now, it appears the real reason has slipped out: The Navy's most advanced warship is all but defenseless against one of its best-known threats.

We already knew that the older, cheaper, Burke-class destroyers (pictured) are better able to fight off anti-ship missiles -- widely considered the most deadly (and most obvious) hazard to the American fleet. Specifically, the old Burkes can shoot down those missiles using special SM-3 interceptors; the new DDG-1000 cannot.

But now, a leading figure in the Navy, Deputy Chief of Naval Operations (and Vice-Admiral) Barry McCullough, is saying that the DDG-1000 "cannot perform area air defense" at all. Never mind the SM-3; the ship isn't designed to fire any kind of long-range air-defense missile, whatsoever. It's presumably limited to the same last-ditch "point defense" systems (think Phalanx guns and short-range interceptors, like the Evolved Sea Sparrow Missiles) that cargo ships, aircraft carriers and even Coast Guard cutters carry in case a missile slips past their screening Burkes. Those point defenses can't intercept ballistic missiles at all -- and when they destroy sea-skimming missiles, the debris can still strike and severely damage the ship.

In other words, the world's most expensive surface warship can't properly defend itself or other ships from an extremely widespread threat. That, needless to say, is a problem. Not only is the DDG-1000 vulnerable to the ballistic anti-ship missiles that countries such as China are developing, it wouldn't even be particularly effective at protecting fleets against common weapons in the arsenals of everyone from Russia to Iran. And it's not like this was some kind of new threat; these missiles have been around, in one form or another, since World War II.

If that wasn't bad enough, the Navy has been saying all along that the DDG-1000 can fire at least some of Raytheon's missile-killing Standard Missiles. In other words, according to the inestimable Galrahn over at Information Dissemination, "the Navy has been delivering a lunch bag of bullshit to Congress regarding surface combatants for three years."

In a 2005 presentation, for instance, the Navy claimed the ship would have a "3X survivability rate" against anti-ship missiles and other threats. The service asserted that the destroyer's new SPY-3 radar would give it a "15X greater detection capability against sea-skimming targets," a "10X increase in maximum track capacity," and a "20 percent greater firm track range against all anti-ship cruise missiles (improves survivability)." Of course, the fanciest radar in the world doesn't do much good, if there's no way to respond to the threat.

A Navy source tells Defense News that the new destroyers "could carry and launch Standard missiles, but the DDG 1000 combat system cant guide those missiles onward to a target."

And that's not the only flim-flam going on here. For years, the Navy insisted that the DDG-1000 was absolutely crucial, because it could whack targets on land, from far-off at sea. It always seemed like an odd argument; could planes hit those targets just as effectively? But the Navy stuck to it -- repeatedly. Now: Never mind. "With the accelerated advancement of precision munitions and targeting, excess fires capacity already exists from tactical aviation," Adm. McCullough says. Tell us something we didn't already know.

There may be additional threats, as well. Defense News is reporting that the Navy has announced that there's a new "classified threat" against which older Burke-class destroyers are better defended.

One source familiar with the classified briefing said that while anti-ship cruise missiles and other threats were known to exist, those aren't the worst. The new threat, which­ didn't exist a couple years ago, is a land-launched ballistic missile that converts to a cruise missile. Other sources confirmed that a new, classified missile threat is being briefed at very high levels. One admiral, said another source, was told his ships should simply ­stay away. There are no options. Information on the new threat remains closely held.

In light of this, Galrahn says, the DDG-1000 is little more than a renamed, gold-plated version of a shipbuilding scheme that seemingly died more than a decade ago. That would be the 1990s "Arsenal Ship" concept (pictured), which would have put hundreds of land-attack missiles in a simple, cheap, mostly defenseless hull -- perhaps based on a cargo ship. The Arsenal Ship idea eventually was replaced by the Navy's four new SSGN submarines that each carry more than 100 cruise missiles and don't need anti-air missiles, since they can submerge.

"The Navy has not only kept the Arsenal Ship concept alive and well, but they evolved the program from six small dependent combatants into a class of seven independent stealth battleships, then had the program funded and pushed through Congress in plain sight under the pretext of a more capable program," Galrahn writes.

That's insider-speak for a simple truth: The Navy screwed up its premiere ship-building project, big-time.
Posted by: tu3031 || 08/06/2008 08:56 || Comments || Link || E-Mail|| [336080 views] Top|| File under:
India-Pakistan
Losing water war?
By Nazia Nazar

Recently the talks between India and Pakistan over the Kishanganga project failed when both the countries stuck to their stated positions on the issue. The dispute over India's 330-megawatt Kishanganga hydropower project on River Jhelum centres on the diversion of water from one tributary of the river to another. Under the project water from Neelum River will be diverted through a 47 km tunnel and released in river Jhelum. Pakistan says that the diversion of water to Wullar Lake contravenes the provisions of the Indus Water Treaty, as it will reduce water flow into Pakistan by 27 percent.

As a consequence, Pakistan's Neelum Valley could dry up and become a desert. Further, any construction on the Neelum River upstream will affect power generation capacity of Pakistan's Neelam-Jhelum power project in which Pakistan has already invested Rs 71 million. Experts say that the Kishanganga project could reduce Pakistan's total water availability from an estimated 154 MAF to about 140 MAF per year. It would also leave significant portion of the Mangla Dam's storage capacity unutilised. It is also feared that the diversion would result in an ecological disaster for the area. Unfortunately many rounds of talks on the Kishanganga project have ended without producing any fruitful result.

This is not the first time that Pakistan and India are locked in a water-related dispute. The water issue between both the countries is as old as partition when canals' headworks were unjustly given to India which enabled it to interfere with the waters of those rivers which are crucial for Pakistan. As a result, only after six months of partition, India stopped the water of rivers Ravi and Satluj, bringing the new-born country to a famine-like situation. Finally, the issue was somewhat resolved in 1960 when both the countries entered into an agreement known as the Indus Basin Water Treaty. According to this treaty, India was entitled to use water of rivers Satluj, Beas and Ravi, while Pakistan was entitled to unrestricted use of rivers Indus, Jhelum and Chenab. Even after this agreement, many water-related issues between the two countries have come to fore from time to time, especially with regard to the construction of some controversial dams by India such as Sallal Dam, Wullar Barrage, Baglihar Dam and now Kishanganga dam.

In water-related issues, Pakistan has always been on the losing end. By being engaged in negotiations with Pakistan, India secures sufficient time to continue the unnoticed construction of its controversial dams. For that reason India balks at the indulgence of third party in all water-related issues between both the countries and instead it insists on bilateral talks

By constructing one after another controversial dams, India is causing trouble for Pakistan which is already confronting a severe water crisis. Pakistan is an agricultural country; agriculture accounts for one-fourth of its GDP. Over 50 percent labour force is related to agrarian profession. The use of water in agriculture is 93 percent of the total use of water by the country. So water is of paramount importance for Pakistan. The shortage of water means that our future generations may have to face hunger and starvation. It is lamentable that once Pakistan was among the top wheat producing countries of the world but today it has to import wheat to cater the needs of its people. Among many reasons of wheat crisis, shortage of water has left us with a question: are we heading towards disaster?

Wheat crop needs plenty of water while in winter wheat crop is supplied water from dams. It is unfortunate, rather criminal negligence, that our successive governments have not been able to build any major dam after Mangla and Tarbela whose storage capacity is shrinking due to silt by each passing day. It is a bitter reality that by being indolent to find out a suitable substitute to Kalabagh Dam for many decades, we have reached a situation where not one or two but a series of dams can save our lands from turning into deserts. How disturbing it would be for our farmers to see their lands uncultivated due to water shortage in a situation when 40-42 million acre feet water of Indus River goes waste in the sea annually simply because we have no major dam to save this water.

It is true that India is going ahead with controversial dams and is interfering with our waters showing utter disregard to the provisions of the Indus Water Treaty. However, raising a great hue and cry over India's unjust construction of dams can hardly persuade New Delhi to change its mind. Therefore, the need of the hour is to make the optimal use of our waters by making a number of dams on emergency basis. We should not forget what Dr Qadeer Khan, the renowned scientist of Pakistan, once said. He had stated that the impending water famine would pose a threat greater than the nuclear capability of the enemy.

The fact is that farsighted and prudent nations try to conserve each and every drop of water available to them because they think not of them but of their next generations. Our misfortune is that we are more concerned about our present and less worried about what we are leaving for our next generations. Or perhaps we have developed the habit to feel the storm after the damage has been done.

Thomas Fuller is right when he says, "We never know the worth of water till the well is dry." Unfortunately, our wells are going to dry up. It is not an exaggeration to say that we are digging our own graves.

The writer is a freelance columnist based in Lahore
Posted by: john frum || 08/06/2008 11:19 || Comments || Link || E-Mail|| [336065 views] Top|| File under:
A deliberate capitulation to the US
By Shireen M Mazari

Despite numerous hiccups and tactical errors such as the sending of our old centrifuges to the IAEA, successive governments of Pakistan stood their ground on the nuclear issue – especially in terms of protecting our nuclear capability's interests. For the first time we have now chosen to surrender on this count – for that is what happened on August 1, 2008, in the IAEA board of governors meeting where Pakistan showed its pusillanimity and abandoned its policy of at least seeking a vote in this body on the IAEA-India safeguards.

This is clearly a first in our soon to be many compromises on the nuclear issue. A similar surrender in the Conference on Disarmament in Geneva on the Fissile Material Cut off Treaty (FMCT) will be next. So far we have been holding out against the US draft, supported by India, which contravenes the international consensus on the FMCT (as discussed in earlier columns) reflected in the Shannon Report of March 1995 and in UN General Assembly Resolution 48/75L. But now we should brace ourselves for the inevitable compromise if the prevailing decision makers and their advisers continue on their path of making Pakistan a loyal satellite state of the US.

The game plan that some of us had been pointing to for some time now has become abundantly overt. This plan rests on a three-pronged strategy at the macro level, with many off shoots at the micro level: one, weakening key state institutions and keeping the subjugated ones in that position with perhaps a facade of compromise if required; two, of aggravating the law and order situation beyond the tribal belt; and, three, of gradually and piecemeal compromising on our nuclear capability so that eventually the stability and credibility of the deterrence is destroyed which would then make it easier to rollback the whole programme.

Some of these strategies were being operationalised before February 2008, but clearly the Americans felt a double game was going on by the Pakistanis to preserve their national interests and hence the search for more reliable political partners. Certainly, Ms Bhutto on her return, albeit via the NRO, sensed the national mood and was embracing it as reflected in her visit to the Judges Colony and her commitment to the restoration of the deposed Supreme Court judges. Her tragic assassination not only traumatised the whole nation regardless of their politics, but it inflicted on this hapless nation a design for its destruction – not so much physically, although that may happen also if the US plan for balkanisation comes through in this region, but in terms of it being handed over to the US as a loyal satellite.

So let us see how the three-pronged strategy of the present rulers is being worked out. On the judicial issue, we now have the official statement of the law minister asking the deposed judges to take a fresh oath if they wish to resume their duties alongside the PCO judges. So much for the nation's struggle for an independent judiciary. But that would be awkward for the rulers, both past and present, as well as the US, especially on the issue of the countless Pakistanis who have disappeared with many having been handed over to the US. Also, an independent judiciary offers protection against the ills of rulers and the NRO could also have become a point of judicial controversy. So, at best the judiciary can be allowed a veneer of independence – nothing robust or proactive.

As for weakening the existing strong state institutions, the case of the ISI is the most blatant one, although the army has been targeted also – despite the delinkage between the presidency and the military. Of course, the ISI has its share of negatives but if the rulers – one cannot use the word government here because one of the main rulers is outside of the government – really wanted to rectify the aberrations within this institution, they would have simply delinked the Internal Wing, which has been used by so many for internal political machinations. Instead, by seeking to put it under the Interior unelected adviser, more political fangs were being sought and, undoubtedly, as is happening elsewhere, the organisation would have been packed with "loyalists". Worse still, by now creating ambiguity of where the civilian control of the ISI rests – since the old order has not been formally rescinded – uncertainty is being created which will impact the external functioning of the ISI while its controversial internal functions will increase rather than abate. Interestingly, it should be recalled that Rehman Malik and his UK-based security setup had close links with British intelligence.

Why target the ISI at this time and in this particular fashion? Clearly, this is a well-planned campaign being conducted in collusion with the US and India, with Karzai offering ground support. The US has strong reasons for targeting the military in general and the ISI in particular since it has been evident for some time that they were not falling in line with US demands and policy imperatives. That the CIA and ISI worked together since the first Afghan venture is now history. It would appear that the CIA wanted to continue in that fashion but some of its policies were threatening Pakistan directly such as seeking to stir up trouble in the settled areas of Pukhtunkhwa province. A look at the Serena Hotel, Swat's guest book for the last two years will reveal interesting information especially regarding the Americans who visited there dressed as locals, speaking Pushto (a point that had been made in an earlier column), and were in touch with Fazlullah. According to official sources, militants in Swat even today are getting foreign funding and, even though foreign militants were eliminated during the first phase of the military operation in Swat, there is again a presence of foreign militants in the area.

It would seem the ISI was finally uncomfortable with some of the CIA goings on in Pakistan and was also up in arms against the new US ally in the region, India, so it had to be pilloried and undermined. Also, the increasing evidence that the US is using the Shamsi base against Iran, a friendly neighbour with whom we have no quarrel or conflict, could not be ignored. The ISI was also seeking to make more public the Indian ingresses into Balochistan and FATA and the continuing acceptance by the US and Karzai of terrorist groups operating in Balochistan from Kabul. So, all in all, the time was considered right to target the ISI – especially given the assumption that internally also some would welcome this given the disinformation and political history of this organisation. Of course, the fact that the ISI has a critical external role was not a concern for the rulers – in fact, that is the role that they along with the US were seeking to undermine in any case.

Perhaps it is time for the real US agenda within Pakistan to be revealed, especially their efforts to aid and abet extremism and militancy; and here the first and second prongs of their strategy coincide. We seem to have forgotten that the US first turned against the Taliban only when they rejected the UNOCAL oil deal in 1998, so if the ISI is guilty of having links with Taliban remnants, so is the CIA. Only the ISI won't play ball with the CIA anymore and that is not acceptable to the US!

Finally, in terms of a phased surrender on the nuclear issue, along with the external dynamics there is a policy to undermine the development of our technical capabilities. According to a recent news report (The News, August 3, 2008), the government has decided to cut down funds for defence-related organisations under the Strategic Plans Division. Specifically, the cuts will be imposed on scientific research and development organisations and their personnel, so that will directly hit our future R&D in sensitive hi tech areas. If the state is short of funds, surely more useful cuts could be made in the general bureaucracy – both civil and military – as well as in the spendings of the prime minister, ministers and the presidency. Why hire ambassadors at large, resuscitate old bureaucrats and hire private planes for ministers when austerity is so essential?

Undermining our strategic R&D, and making it less attractive for the best to enter this field in the future, is part of a sinister design. We are finally on the path of being delivered to the US as a defanged and loyal satellite.

The writer is a defence analyst
Posted by: john frum || 08/06/2008 10:17 || Comments || Link || E-Mail|| [336070 views] Top|| File under: Govt of Pakistan
Militancy and the regional challenge
By Nasim Zehra

The diplomatic deadlock that had followed the totally justifiable Indian outrage against the deadly attack on its Kabul embassy may have slightly eased after the SAARC Summit. Yet the meetings in Colombo between the Pakistani prime minister and his Indian and Afghan counterparts could not have addressed the growing distrust between Pakistan and its western and eastern neighbours. Together they have pointedly accused Pakistan's intelligence agency, the ISI, of masterminding the Kabul embassy attack. Pakistan's repeated call for evidence has prompted Washington to share the text of a telephonic conversation between two Afghans planning the attack and mentioning the ISI's support in that respect. The Americans also claim that they have in their custody an ISI agent captured operating in Khost. Prime Minister Yousuf Raza Gilani also requested Afghan President Hamid Karzai for more evidence on the alleged involvement of the ISI in the Kabul bombing.

In Colombo Gilani also met US under-secretary Richard Boucher, the third of the key players on the Afghanistan scene. Boucher again advised Gilani on how best to battle terrorism internally.

More bilateral meetings between Pakistan and its neighbours are on the cards but more such diplomatic exchanges are unlikely to address the more difficult dilemmas related to the growing militancy problem. These dilemmas that cover the regional dimension of militancy have surfaced more clearly in a trilateral response – Delhi, Kabul and Washington – to the Indian embassy bombing in Kabul.

At least five are noteworthy. One, there is a trilateral consensus between Kabul, Delhi and Washington on Islamabad alone being the primary and near-exclusive troublemaker in Afghanistan. While the nature of the functioning of national intelligence workings, some of the ISI's past track record and the nature of antagonism that prevails between the regional countries means the agency's involvement cannot be ruled out, but the quick pre-investigation conclusion led by Kabul followed by Delhi and Washington that the ISI alone is behind the bombing illustrates this anti-Pakistan consensus.

Two, the historical Islamabad-Delhi adversarial relations are now comprehensively being played out in Kabul. Delhi, for obvious reasons, is on the ascendance while Islamabad is on the defensive. How Kabul and Delhi conduct their bilateral political, economic and diplomatic relations is the prerogative of the two countries but how the relationship affects the security of Pakistan's own border and internal security will be of legitimate concern to Pakistan. There is enough evidence available on Delhi's use of Pakistan's difficulties in Balochistan, through material support to angry Baloch elements residing in Afghanistan, to destabilise Balochistan. This India-Afghanistan dimensions have to some extent contributed to the emergence of a siege mindset within Pakistan's security establishment.

The Indian and Afghan intelligence agencies are engaged in undermining Pakistan's security from two fronts. They are busy using the Baloch card and the militants card, created initially through the blunders of the Pakistani state. Now the intelligence agencies of the two neighbouring countries are effectively exploiting these weaknesses. Distraught Baloch including Sardar Akbar Bugti's grandson Bramdagh Bugti reside in Afghanistan while Indian funding is made available to various groups. The July 27 Indian military move to establish a forward post on the Pakistani side of the LoC was projected as Pakistan's going into Indian-held Kashmir. This pincer movement, involving India and Afghanistan together, will only aggravate matters.

Three, while within Pakistan there has been a genuine rethink of a decades-old short-sighted security strategy, evolved in partnership with the US, a similar rethink within other states to deal with the growing problem of militancy is not in evidence. The Washington-led international approach of putting Pakistan alone in the dock flows from deep seated suspicion prejudice and wilful attempts to weaken the security apparatus of a state which the US and others in the region do not entirely trust. This is a convenient position for countries which are unwilling to view their own weaknesses. The fact that while the US and UK generals and men with boots on the ground met in the UK in July, they acknowledge categorically the huge problems with the Karzai regime, but find it difficult to state this publicly. Reports of the London meetings trickle in. They suggest the generals recognise that maybe achieving success is a long haul affair, it will take their staying in Afghanistan for 30 years but know staying that long is not possible. Their national politics will not allow them. Conscious of the remoteness of achieving success they want to leave now.

For the Americans their national politics will not allow them too. But for the UK their "special relationship" with the US will not allow them a hurried exit. The same is true of the Europeans and the Canadians. There is talk among UK generals that they must stay on in Afghanistan as a "US auxiliary"! The Germans, especially their defence professionals, maintain in private that have been wanting a Pakistani way forward on the tribal area issue. They are hesitant to go the starkly blundering US way. From Washington reliable reports indicate that "the generals, they are distressed, and angrier with Karzai than with Pakistan."

Interestingly beyond the diplomatic niceties and the patronising media blurbs of respecting Pakistan's sovereignty there is minimal concern for Pakistan's security concerns. It is time for Pakistan to categorically state: enough of Pakistan bashing, enough of vacuous Kantian moralising in a Hobbesian world, enough of the do-more mantra and enough of partisan analysis, enough of selective perceptions, enough of double standards, in talk and in practice. A world struck by the growing militancy problem in Afghanistan and in Pakistan's tribal areas has been on the offensive against Pakistan. It's a long-drawn-out struggle. Gradually there is increase in the application of force because the Swat deal, pushed by the ANP with input from intelligence agencies, has fallen through. In the tribal areas the use of force is now ascendant.

In a purely Hobbesian world of inter-state relations it is naïve of the world to expect Kantian behaviour from a state and a society which is being "pushed to the wall." Pakistan will play "as clean as the world around it." This is the reality. Take it or leave it. There is no "going it alone" on the victory dais for any of Pakistan's neighbours. No matter what anyone's GDP may be or their nuclear arsenal may boast of, we are in this mess together. The way out lies only in working together; divided we all drown. That is the message of the fast spreading militancy which, with every new subversion move that anyone from the neighborhood induct against the other, gets more and more deadly and uncontrollable. The region will unravel if the governments in the area and those involved outsiders like Washington do not make it a common cause to jointly work to address the causes of growing militancy. The answer lies in a regional solution. We need to give up historical suspicions, the current score-settling and status hang-ups to work to create a more trusting environment within which a more cooperative security approach is evolved. It is a tall order. So is the challenge we face. It's not one that pygmies can deal with.
The writer is an Islamabad-based security analyst

Posted by: john frum || 08/06/2008 08:56 || Comments || Link || E-Mail|| [336083 views] Top|| File under: Govt of Pakistan
The need to weed out
The constantly accumulating evidence that the Taliban are being supported by Pakistan's Inter-Services Intelligence agency should induce the civilian government of Pakistan to renew its efforts to take charge of the ISI.

The suicide bombing at the Indian embassy in Kabul on July 7, which killed two Indian diplomats and 58 other people, has heightened international indignation about Pakistan's involvement with the Taliban. Last week, U.S. intelligence agencies concluded that ISI helped plan that attack.

A spokesman for Pakistan's Foreign Ministry dismissed that report as "absolute rubbish," while an ISI spokesman called it "malicious propaganda."

But Sherry Rehman, the Minister of Information and Broadcasting, an MP for the Pakistan Peoples Party, gave a more encouraging response, acknowledging that, though there was no proof that the ISI took part in the Kabul bombing, some ISI agents were indeed supporting the insurgency in Afghanistan.

Previously, Pervez Musharraf, the former military dictator who is still the President, had admitted only that retired ISI agents might be implicated with the Taliban.

It is not clear to what extent ISI agents favour the Taliban out of sincere attachment to Islamist extremism, and to what extent they aid and abet in pursuit of a 60-year-old struggle against India for power in the region, an echo of "the great game" in the imperial past. Whatever the mixture of motives, there is no doubt that Pakistan was a major factor in the initial organization of the Taliban as a political and military force.

Ms. Rehman said of Taliban sympathizers in the ISI that the Pakistani government "needs to identify these people and weed them out." This is a promising statement after the embarrassing setback last month, when Prime Yousuf Raza Gilani tried to move the ISI out from under the control of the military, making it answerable to the civilian Interior Ministry. But Mr. Musharraf swiftly vetoed the change.

The recently elected civilian government, though it is based on a shaky coalition, must set aside its minor political squabbles, and persist in taking strenuous efforts to stabilize both Pakistan and the surrounding region.

Posted by: Fred || 08/06/2008 00:00 || Comments || Link || E-Mail|| [336064 views] Top|| File under: ISI
Iraq
Tater, a social worker? - Trying to recover from a political disaster
In the course of winning a war, there are many important moments. One of them may have been captured in today's front page story in the Wall Street Journal. Titled "Radical Iraq Cleric in Retreat," the piece opens this way:


Anti-American cleric Muqtada al-Sadr — long a thorn in the side of the U.S. military and Iraqi government — intends to disarm his once-dominant Mahdi Army militia and remake it as a social-services organization.


The story goes on to say this:


The transformation would represent a significant turnabout for a group that, as recently as earlier this year, was seen as one of the most destabilizing anti-American forces in Iraq. For much of the past several years, the Mahdi Army, headed by Mr. Sadr, a Shiite cleric, controlled sizable chunks of Baghdad and other cities. Its brand of pro-Shiite activism had the side effect of pitting Iraqis against each other, helping to stir worries of civil war.

Recently, however, the group has been hit by a largely successful Iraqi military crackdown against militia members operating as criminal gangs. At the same time, Mr. Sadr's popular support is dwindling: Residents who once viewed the Mahdi Army as champions of the poor became alienated by what they saw as its thuggish behavior.

A new brochure, obtained by The Wall Street Journal and confirmed by Mr. Sadr's chief spokesman, Sheik Salah al-Obeidi, states that the Mahdi Army will now be guided by Shiite spirituality instead of anti-American militancy. The group will focus on education, religion and social justice, according to the brochure, which is aimed at Mr. Sadr's followers. The brochure also states that it "is not allowed to use arms at all."

Posters have been put up in some areas of Baghdad saying a new direction for the Mahdi Army will be announced at this Friday's prayers.


A U.S. military spokesman rightly reacted by saying that while the military welcomed the news, "the proof is always in the actions and not just the words, so we'll take a wait-and-see approach."

The reason for al Sadr's newfound interest in social service organizing is clear enough: the Mahdi Army's popular support is declining. Like AQI, the Mahdi Army has absorbed devastating military blows. The militia is now in disarray and Basra, long a stronghold for Sadr, is now under control of the Iraq army. According to the Journal, mortar attacks have fallen by close to 90 percent and the number of bodies that turn up in the city's morgue each day has declined from 30 earlier this year to one or two today.

The Journal story follows on a July 27 story in the New York Times, in which


[t]he militia that was once the biggest defender of poor Shiites in Iraq, the Mahdi Army, has been profoundly weakened in a number of neighborhoods across Baghdad, in an important, if tentative, milestone for stability in Iraq.

It is a remarkable change from years past, when the militia, led by the anti-American cleric Moktada al-Sadr, controlled a broad swath of Baghdad, including local governments and police forces. But its use of extortion and violence began alienating much of the Shiite population to the point that many quietly supported American military sweeps against the group.

Prime Minister Nuri Kamal al-Maliki struck another blow this spring, when he led a military operation against it in Baghdad and in several southern cities.

The shift, if it holds, would solidify a transfer of power from Mr. Sadr, who had lorded his once broad political support over the government, to Mr. Maliki, who is increasingly seen as a true national leader.


According to the Times,


[t]he change is showing up in the lives of ordinary people. The price of cooking gas is less than a fifth of what it was when the militia controlled local gas stations, and kerosene for heating has also become much less expensive. In interviews, 17 Iraqis, including municipal officials, gas station workers and residents, described a pattern in which the militia's control over the local economy and public services had ebbed. Merchants say they no longer have to pay protection money to militiamen. In some cases, employees with allegiances to the militia have been fired or transferred. Despite the militia's weakened state, none of the Iraqis interviewed agreed to have their full names published for fear of retribution.

In a further sign of weakness, Shiite tribes in several neighborhoods are asking for compensation from militia members' families for past wrongs.

…. Now neighborhoods are breathing more freely. A hairdresser in Ameen, a militia-controlled neighborhood in southeast Baghdad, said her clients no longer had to cover their faces when they left her house wearing makeup. Minibuses ferrying commuters in Sadr City are no longer required to play religious songs, said Abu Amjad, the civil servant, and now play songs about love, some even sung by women.

"They lost everything," said the Sadr City government employee. "The Sadr movement has no power now. There is no militia control."


This being Iraq, one wants to be cautious in drawing premature conclusions. The Mahdi Army, like AQI, is dangerous and capable of lethal acts. Iraq remains a fragile nation, having endured decades of unimaginable oppression followed by several years of chaos, fear, and a low-grade civil war. The extraordinary gains of the last year can still be undone if we jettison the strategy that has gotten us to this point.

On the other hand, it would be foolish not to appreciate, and to take sober satisfaction in, the magnitude of this development. Not long ago, Muqtada al-Sadr was one of the most powerful anti-American figures in Iraq and a tremendously destabilizing force. There were justifiable fears that he and his Mahdi Army would rip Iraq apart, prevent freedom from taking root, and hand Iran an enormous gift. The fact that Sadr appears to want to disarm his once-dominant militia is therefore a stunning and heartening turn of events. And it is further evidence–if any is needed at this point–of the wisdom of the surge and the achievements of the United States military, led by the incomparable David Petraeus. (Remind me again why Senator Obama insists, even in hindsight, he would still oppose the surge.)

What we are witnessing unfold in Iraq will one day be written about in history books, and not just military history books. To have taken a situation critics said was a mistake of historic proportions–the worst foreign policy debacle since the founding of the Republic–and to transform it into a victory, which is what is well under way, is among the more dramatic and important moments in American history. These have been exhausting years for our nation, ones during which tremendous errors in judgment were made. But they have been memorable and proud ones as well. And now, we can say with increasing confidence, they have been successful ones.

Posted by: GolfBravoUSMC || 08/06/2008 00:00 || Comments || Link || E-Mail|| [336067 views] Top|| File under: Mahdi Army
Home Front: Culture Wars
Why Pelosi took impeachment "off the table"
Greg Pollowitz, "Media Blog" @ National Review

Here's Katrina vanden Heuvel in an email asking me to subscribe to The Nation:


Dear Activist,

When I interviewed House Speaker Nancy Pelosi about her new book, Know Your Power, I asked her the question all of us have been asking for two years: how could she take impeachment "off the table"?

Her answer: she wants Democrats to control the House for many years to come, in order to stop the wealthiest 1% from "sucking the money out of the middle class" and creating a "caste system."

Many progressives disagree with Speaker Pelosi because they believe holding this administration accountable for its staggering abuse of power is essential for preserving our Constitution. They also believe the American people would reward those who defend the Constitution through a fact-based, serious impeachment effort. But at least now we understand Pelosi's long-term vision, and we can argue with her more effectively as a result. . . .
That wealthiest 1% includes Nancy and her husband, and lot of the other current Democrats in the Congress. When are they resigning so as to break down the caste system?
Posted by: Mike || 08/06/2008 09:09 || Comments || Link || E-Mail|| [336063 views] Top|| File under:
Who's in the News
60
[untagged]
7
Govt of Pakistan
6
TTP
4
al-Qaeda
3
ISI
3
Iraqi Insurgency
3
Govt of Syria
2
Mahdi Army
2
Taliban
2
al-Qaeda in Iraq
1
Islamic Jihad
1
Hezbollah
1
Global Jihad
1
Govt of Iran
1
Govt of Sudan
1
Hamas
1
al-Qaeda in North Africa
1
Islamic Courts
Bookmark
E-Mail Me
The Classics
The O Club
Rantburg Store
The Bloids
The Never-ending Story
Thugburg
Gulf War I
The Way We Were
Bio
Merry-Go-Blog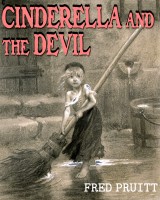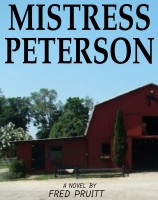 On Sale now!


A multi-volume chronology and reference guide set detailing three years of the Mexican Drug War between 2010 and 2012.

Rantburg.com and borderlandbeat.com correspondent and author Chris Covert presents his first non-fiction work detailing the drug and gang related violence in Mexico.

Chris gives us Mexican press dispatches of drug and gang war violence over three years, presented in a multi volume set intended to chronicle the death, violence and mayhem which has dominated Mexico for six years.
Click here for more information


Meet the Mods
In no particular order...


Steve White
Seafarious
tu3031
badanov
sherry
ryuge
GolfBravoUSMC
Bright Pebbles
trailing wife
Gloria
Fred
Besoeker
Glenmore
Frank G
3dc
Skidmark



Better than the average link...



Rantburg was assembled from recycled algorithms in the United States of America. No trees were destroyed in the production of this weblog. We did hurt some, though. Sorry.
3.235.188.113

Help keep the Burg running! Paypal: