Afghanistan
Change in US Strategy in Afghanistan?
NATO forces continue their assault on Taliban positions in Afghanistan's Kunar province - the latest offensive to crush the resurgent militants. The Taliban has intensified its drive against NATO and Afghan government forces.

South Asia expert Steve Coll at the New America Foundation underscores the need for a new U.S. strategy in Afghanistan. "And it needs to reemphasize political and economic development aid," Coll said. "As well as regional diplomatic negotiations."

General David Petraeus, who as U.S. Central Command Chief now oversees American operations in Afghanistan, has indicated he favors pursuing an Afghan government-led reconciliation effort with the Taliban. Such a move would include reconciliation with Taliban insurgents both in Afghanistan and Pakistan.

A report in the Washington Post says U.S. military officials believe renegade Afghan commander Gulbuddin Hekmatyar and other rebel leaders might be persuaded to stop fighting in exchange for money and greater political influence. Such tactics were used with some success in Iraq, and the report says the U.S. military is considering doing the same in Afghanistan.


Hek has already said that he won't stop fighting. He's a typical warlord so who knows for sure, but I wouldn't trust him as far as he could throw a grenade ...

The reassessment comes as Afghanistan prepares for elections next year. "The new strategy that the U.S. has started to develop, which the next U.S. president will inherit," Coll said. "Will be rooted in the desire to have successful elections and to adopt an approach to Afghanistan that will emphasize politics over military solutions."

But the Taliban has said repeatedly it will not talk with the Afghan government until all foreign troops leave the country. Also, Pakistani newspapers have recently quoted hard-line Taliban leaders as warning that Washington is trying to divide them. They reportedly have vowed never to break up their alliance with al-Qaida.

Stephen Cohen at the Brookings Institution says there should be no reconciliation talks unless this alliance is severed -- though he acknowledges such a move is unlikely. "I think, in fact, the Taliban are still dependent on al-Qaida, have a close relationship with al-Qaida and the groups that do directly threaten the U.S.," Cohen said.

But others say a U.S. offer to talk to the Taliban, even if the militants are reluctant, is a good strategy. Author and Pakistan expert Shuja Nawaz says the key is to isolate the hardliners. "Changing the nature of the militancy," Nawaz said. "And isolating the few that are now saying that they will not talk."

And this opportunity may come over the issue of the upcoming elections. "To divide the Taliban over the question of whether or not to participate in electoral politics," Coll stated. "That would be a part of a successful strategy potentially with the elections in mind."
Posted by: Steve White || 11/08/2008 00:00 || Comments || Link || E-Mail|| [6461 views] Top|| File under:
Arabia
The Arabs have to take advantage of this great opportunity
At the height of the Asian financial crisis and meltdown of Russia in 1990s, a pundit said that Boris Yeltsin went to bed drunk and Brazil woke up with a hangover.

The Asian crisis was little more than a patch of rough weather, compared to the current financial catastrophe. This may be the biggest financial crisis the world has ever seen, even bigger than the 1929 Crash. The Depression was confined to the US and the world was not as globalized as it is today.

For once one finds oneself agreeing with Tom Friedman. The world is indeed flat. Which is why no one has emerged unscathed from the Wall Street carnage.

Although the Gulf states have taken some drubbing, the region has largely managed to insulate itself against the total collapse as the US, Europe and other economies have experienced.

Of course, this is not thanks to some clever thinking on the part of Arabs. It's because of the simple fact that the region isn't still fully integrated into the global financial system.

Which is how you have the Arabs patting themselves for managing to hold on to their assets and investments. The value of Arab investments in the US and Europe may have shrunken after the crisis but they will survive. The Arabs have been saved by investments in their own countries and elsewhere and of course the recent windfall of oil revenues.

So it's rather gratifying to see British Prime Minister Gordon Brown and other movers and shakers queuing up for Arab money. Many a pundit has been prophesying for some time about the shift of wealth and economic clout from West to the East. One did not anticipate the change to come so early and so swiftly though.

Brown's visit to Saudi Arabia and other Gulf states is particularly sobering considering the fact the "empire on which the sun never set" till recently ruled the world and practically controlled the region. What an amazing turn of fortunes!

Well, I don't have anything against Brown. In fact, one should thank him for ridding us all of the misery of watching his predecessor's antics. He may not have the gift of the gab of a Tony Blair. But look how efficiently he has responded to the Wall Street crisis. Compare this with the bumbling disaster across the Atlantic and you realize what real leadership is all about.

And now Brown wants Arab states to rescue Europe and the world economy with their money and direct contribution to the IMF.

So what should the Arabs do? They should do all they can to help of course. But all financial aid comes with conditions. Ask the Bretton Woods twins. The Arab aid should be extended with strings attached too.

The Arabs need to tell the West they will part with their money only if it puts an end to the continuing injustice and exploitation in the region. If you want Arab money, then act to end the suffering of the Palestinians and persuade Israel to return what belongs to them.

For far too long, the West has protected and "palled around" with Israel - as Sarah Palin would put it - while it has made a proud and independent people prisoners in their own land.

Revisit the UN history and see how many resolutions urging mercy for the Palestinians have been trashed by Israel over the past six decades.

Also, note how many times the US has vetoed the UN resolutions censuring Israel for its crimes against a helpless, defenseless people. Israel's friends in high places haven't even allowed a perfunctory UN warning asking the Zionists to behave.

It was cold fury and helplessness in the face of Israeli aggression and the contemptuous indifference of Western powers that forced the King Faisal of Saudi Arabia, Shaikh Zayed of the UAE and other Arab states to resort to the Oil embargo during the 1973 Arab-Israel war.

While the Americans pretended to be friends with Arabs and enjoyed their oil at dirt-cheap prices, they provided military and logistical support to Israel against the Arabs in the 1973 war. The oil embargo brought the US and the Western powers to their knees illuminating the awesome power nature has put at Arabs' disposal.

If necessary, the Arabs could use that option again with unimaginable consequences for the world economy. But they do not have to do that. There are other ways of making their voice heard today - and not just on the Palestine question.

This financial crisis offers the Arabs a rare opportunity to take charge of their destiny - an opportunity that comes once in centuries.

What we are witnessing is an exponential change. And the Arabs are uniquely placed to be part of this amazing revolution, if not lead it. They must make use of their resources, investing them judiciously and strategically getting them real power and role on the world stage. Their time has come.

Speaking in Riyadh and Abu Dhabi, Brown held out the carrot of seats for Arab states at the high table in IMF for their contribution.

But why only IMF? What about the World Bank? What about the United Nations and other hallowed bodies that have been sitting in judgment on the fate of Arabs and Muslims? As any good banker would tell you, there are no free lunches in this world.

So why should the Arabs offer their money without being assured of substantial returns? Especially when until recently our American friends were not prepared to touch it with a barge pole. Remember the DP World fiasco and all the fuss they made about "the terrorists" taking over their ports? Suddenly, "the terrorists' money" is perfectly acceptable when it suits them.

The Arabs have to take advantage of this great opportunity. For far too long, they have been at the receiving end, playing pawns in the hands of big powers. It's time to end this dispossession and that of the rest of the world. History will not forgive the Arabs if they fail to do so.
Posted by: Classer || 11/08/2008 00:00 || Comments || Link || E-Mail|| [6462 views] Top|| File under:
India-Pakistan
Oh Bummer!
In the run-up to the United States presidential election, Barack Obama posited himself as a unifier as opposed to President George W Bush and his contested legacy. Strangely -- and one suspects inadvertently -- Obama has also served to unite New Delhi's strategic affairs community. Senior members of the foreign policy establishment who were, till the other week, debating and hotly disputing the implications of the India-United States nuclear deal are back together, speaking in voice, expressing dismay and serious concern at the President-elect's plans for Jammu & Kashmir.

As is now well-known, Obama told Time magazine his administration would focus on "working with Pakistan and India to try to resolve ... the Kashmir crisis in a serious way": "Kashmir in particular is an interesting situation ... obviously a potential tar pit diplomatically. But for us to devote serious diplomatic resources to get a special envoy in there, to figure out a plausible approach, and essentially make the argument to the Indians, you guys are on the brink of being an economic superpower, why do you want to keep on messing with this?"

He saw a resolution of Kashmir as essential for Pakistan to be able to focus its energies on the war in Afghanistan. Obama also suggested that Bill Clinton could be his special envoy to New Delhi and Islamabad, as the White House's chosen troubleshooter for Kashmir.

What Obama articulated in that interview with Time -- and on other occasions when he mentioned Kashmir -- was actually conventional wisdom in another era, another Washington. Between, roughly speaking, August 13, 1948, when the United Nations Commission for India and Pakistan adopted its first resolution on Kashmir and July 4, 1999, when President Bill Clinton virtually ordered Nawaz Sharief, then Prime Minister of Pakistan, to get his troops out of Kargil, the State Department experimented with numerous formulae on Kashmir.

However, after the Kargil war, a new verity was established. The Line of Control (LoC) was seen as sacrosanct and inviolable, a sort of de facto international border. India did not cross the LoC in the 1999 conflict and did not violate the border during the Operation Parakram stand-off in 2001-02. In the second Clinton Administration and during the Bush years, it became clear that maps would not be redrawn, boundaries would not be changed.

This led to an easing of tensions. America's -- and the world's -- understandable concern is that Kashmir does not lead to a war between two nuclear powers. That aside, social, cultural and economic exchange between the two Kashmirs should be gradually expanded. Both of these are being met. The LoC is not a soft border but has softened considerably, Kashmiris from both sides can cross over, trucks with goods travel back and forth.

The danger of conflict is so minimal that Pakistan has moved troops from the Kashmir front to the Afghan front. Even within Pakistan, politicians and opinion-makers -- including President Asif Zardari, however much he counts -- have discounted the notion that Kashmir is a priority issue or that India poses a military threat.

All this does, however, seem unfamiliar to Obama. As a Foreign Office veteran in New Delhi put it, "His interest in energising the Afghan war is commendable but he has to be educated, he has to understand there is no correlation with Kashmir."

While Obama will some day be a wiser man, for the moment the fact is the "Kashmir industry" has been revived. Two generations of academics, international civil servants, United Nations (UN) busybodies, cartographers and track II seminarists have made the "Kashmir question" their livelihood. In the past 10 years many of them had gone out of business, occasionally resurfacing in think tank circles in the United States, rehashing old ideas.

The Bush Administration paid them no attention. It can be expected, however, that they will have Obama's ear -- or be consulted by his people -- for the next two years or so. That is where problems could begin for India, especially since sensitivity on Kashmir is just so high here.

The so-called "internationalisation" of Kashmir is an old story. Over the years, various models have been suggested. A plebiscite was the original plan but it could not happen because, as per the UN resolution, Pakistan was asked to first withdraw its soldiers from Kashmir, which it had invaded in 1947. The prerequisite was never met and the plebiscite became a non-starter.

Indeed, in the early 1960s, Pakistan handed over a northern tract of the original State of Jammu & Kashmir to China, to give it access from to Tibet from Xinjiang. Legally, it has been argued, this changed the ground situation and a full and fair plebiscite of the State as it was on August 14-15, 1947, is now no longer possible.

Other models, such as those of Andorra -- the notionally independent, landlocked country bordered by Spain and France -- and the Aland Islands -- the Swedish-minority autonomous enclave within Finland -- have been discussed and, for a variety of reasons, rejected.

In the 1950s and 1960s, the UN sent a series of experts and mediators, including Canada's General AGL McNaughton and the Senator Frank Graham from the United States. The most famous such visitor was Sir Owen Dixon, the Australian jurist.

The Dixon Plan saw the river Chenab as the border. It gave Ladakh to India, the Northern Areas and Pakistan-occupied Kashmir to Pakistan, split Jammu and recommended a plebiscite in the Kashmir Valley. Over the years, the Dixon plan has occasionally been revisited. In 1978, Nelson Rockefeller, the former Vice-President of the United States and at the time Governor of New York, visited Srinagar and floated the idea of a new Dixon Plan.

In the 1990s, a group of non-resident Pakistanis in the United States sought to revive the "Chenab formula". It was discussed by Indian and Pakistani back-channel negotiators, but, obviously, to no avail. In recent years, President Pervez Musharraf also advocated segmenting the Jammu and Kashmir dispute into cantons and regions, but found India unwilling beyond a point.

In the worst case scenario, India could be headed for the experience it previously had when Clinton began his first term in 1992. In 1994, Robin Raphel, a Clinton favourite and the State Department official responsible for South Asia, infamously said the Instrument of Accession signed by Maharaja Hari Singh in October 1947 -- merging his kingdom with India -- was dubious and illegal.

It was a tough period for India. There was pressure from the Clinton crowd to de-nuclearise and sign the Comprehensive Test Ban Treaty. Pakistan was setting up the Taliban regime in Afghanistan. The leftover jihadis from the Soviet-Afghan war had made Kashmir the Valley of Blood.

Washington was looking to do business with the occupying militia in Kabul and building gas pipelines through Afghanistan, Raphel was a key interlocutor with the early Taliban. Pakistan, with Benazir Bhutto in office and going through one of its periodic bouts of democracy, was an ally.

India waged both a military battle in Kashmir as well as a diplomatic one against America and Pakistan. It survived that round. By 1997, when Hillary Clinton came to India for Mother Teresa's funeral, Bill Clinton was beginning to change his mind. By 1999, he had seen the light.

A puzzling question remains: why would Bill Clinton want to take up a thankless job? He knows India well enough to realise it cannot possibly give away the Valley or agree to further territorial compromise in Kashmir. For the former President and his eponymous foundation, India is a happy hunting ground -- for work, projects and speeches. Would he want to risk all that? Would he want to risk fund-raising by the Indian diaspora for Hillary Clinton in New York?

An Indian Foreign Service officer takes a cynical view: "What does Al Gore have that Clinton doesn't? The Nobel Prize. The solution may be far off, but if he can get India to agree there is a problem at all ..." The upshot is obvious -- the Indian political leadership, now and after the 2009 election, will have to be rigid, unbending and absolutely stubborn. It will have to say "No" to Uncle Sam, and to Brother Obama.

While Obama may feel he needs Kashmir as the carrot to dangle before Pakistan when he asks it to take on Al Qaeda and the Taliban in FATA and the Northwest Frontier, his advisers must be mindful that he is potentially opening a Pandora's Box.

So far Palestine has been the uber pan-Islamist cause, mobilising radicals from Tehran to Tunis, Jakarta to Jeddah. By giving Kashmir a profile it does not perhaps merit, by making a former American President special ambassador, by staking his own presidency on a solution, is Obama not likely to create a new "root cause" for the international Islamist brigade? In diplomacy, as it happens, there are few people more dangerous than the well-meaning.
Posted by: john frum || 11/08/2008 16:10 || Comments || Link || E-Mail|| [6477 views] Top|| File under:
Who's in the News
46
[untagged]
3
Hamas
3
Govt of Iran
1
TTP
1
Palestinian Authority
1
Govt of Pakistan
1
Islamic State of Iraq
1
al-Qaeda in North Africa
1
Muslim Brotherhood
1
Fatah al-Islam
Bookmark
E-Mail Me
The Classics
The O Club
Rantburg Store
The Bloids
The Never-ending Story
Thugburg
Gulf War I
The Way We Were
Bio
Merry-Go-Blog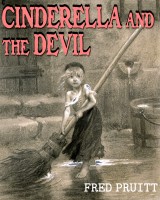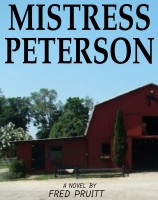 On Sale now!


A multi-volume chronology and reference guide set detailing three years of the Mexican Drug War between 2010 and 2012.

Rantburg.com and borderlandbeat.com correspondent and author Chris Covert presents his first non-fiction work detailing the drug and gang related violence in Mexico.

Chris gives us Mexican press dispatches of drug and gang war violence over three years, presented in a multi volume set intended to chronicle the death, violence and mayhem which has dominated Mexico for six years.
Click here for more information


Meet the Mods
In no particular order...


Steve White
Seafarious
Pappy
lotp
Scooter McGruder
john frum
tu3031
badanov
sherry
ryuge
GolfBravoUSMC
Bright Pebbles
trailing wife
Gloria
Fred
Besoeker
Glenmore
Frank G
3dc
Skidmark
Alaska Paul



Better than the average link...



Rantburg was assembled from recycled algorithms in the United States of America. No trees were destroyed in the production of this weblog. We did hurt some, though. Sorry.
44.192.47.87

Help keep the Burg running! Paypal: