Where's John McCain's honor when we need it?
Wall Street Journal

We'll find out tonight, when the Arizona Republican appears on "The Tonight Show" with Jay Leno. In the week since the election, Mr. McCain's campaign team has leaked some nasty stuff about Sarah Palin. These leaks are personal, and they speak more to the character of Mr. McCain and the leakers than they do to Mrs. Palin. So it will be telling if Mr. McCain stands up for his partner and says how offended he has been by what some of his staffers have done to her.

Two weeks or so before the campaign was over, the first round of McCain campaign rumors alleged that Mrs. Palin was a "whack job," and characterized her clothes-shopping as "hillbillies looting Neiman-Marcus from coast to coast." More recently, she has been alleged to know as little about geography as Barack Obama knows about the number of states in the union (at one point, he put it at 57).

The unmistakable message here has nothing to do with Africa, the North American Free Trade Agreement or bathrobes. It is the campaign team's cry, "It's not our fault. How could we ever win with this woman on the ticket?"

The first point to make here is the most obvious: This is the language of losers. . . . The apparent eagerness of Team McCain to indulge in this kind of fingerpointing is similarly unprofessional, and it raises an interesting question.

We are asked to believe that Mrs. Palin was not ready for a national campaign. On what evidence from any part of this election are we to conclude that anyone on the McCain campaign team was ready for a national campaign? . . .

Yet there are other, more salient points. In the treatment of Mrs. Palin by some of the McCain staff, there is the clear whiff of condescension. That's something a sitting American governor might understandably find hard to stomach coming from a bunch of young professional Republicans who have never themselves run for office.


Ultimately, of course, this will all pass. And if Mrs. Palin goes back and continues to do a good job as governor of Alaska, these attacks will likely only reinforce her outside-the-Beltway credentials to rank-and-file Republicans.

Let's remember too that the only time Mr. McCain surged ahead -- in the polls, in the volunteers, in the mojo -- was when he picked Mrs. Palin. Before that he and his staff had been flying solo, and they were losing. When the contest returned to the top of the ticket, as presidential campaigns inevitably do, Mr. McCain and his team drove their lead into the ground.

It wasn't Mrs. Palin who dramatically flew to Washington promising a legislative answer to the most important economic issue of our day -- and then, in the words of a New York Times campaign profile, "came off more like a stymied bystander than a leader who could make a difference."

And what does it say when the campaign team of a man who has spent decades in the U.S. Senate cannot agree on (much less present) a coherent answer to why he should be elected president of the United States -- except that he's not Barack Obama?

In Mr. McCain's moving concession speech, he wished "godspeed to the man who was my former opponent and will be my president." He asked his fellow Americans to join him in helping President-elect Obama bridge our differences and build a better, more hopeful nation.

It will be instructive to see whether Mr. McCain will now extend the same level of graciousness to Mrs. Palin that he has to Mr. Obama, by giving a public slapdown to the very public smears emanating from his own campaign team. We have no idea what Mr. McCain will do when he sits down with Mr. Leno tonight.

But there's no doubt what a man of honor would do.
Posted by: Mike || 11/11/2008 08:11 || Comments || Link || E-Mail|| [6493 views] Top|| File under:
The Vultures Circle, Hostile World Testing Barack
The American people have spoken, and whatever our personal preferences, our duty as citizens is to support our next president. And he's going to need support: The international vultures are already circling.

Immediately upon his inauguration, President Obama will have to demonstrate to allies and enemies alike that he won't be a pushover. Justified or not, the international perception of Obama is that he'll be both passive and a pacifist.

He's going to have to show some Southside Chicago street grit. Fast.

Our enemies haven't wasted any time. The day after our election, President Dmitri Medvedev of Russia, speaking for Vladimir Putin, gave a Gucci-loafer version of Premier Nikita Krushchev's shoe-heel-on-the-podium rant of a half-century ago.

In a direct challenge to our president-elect, Medvedev announced that Russia would deploy its latest-generation battlefield missiles to the Kaliningrad exclave between Lithuania and Poland. The Russian president made it clear that the target would be the US ballistic-missile interceptors to be based on Polish soil.

Medvedev's speech then elaborated on the Putin Doctrine: Russia will do what it wants, when it wants, where it wants in the territories that once belonged to the czars.

A day later, President Mahmoud Ahmedinejad of Iran played good cop to the Russian bad cop, inviting the new US administration to enter direct talks with Tehran. Now, negotiations can be useful - but only when conducted from a position of strength. Unfortunately, the Iranians view our election results as reflecting a greatly weakened American will.

They assess Obama as the perfect patsy, a man who believes in his own powers of persuasion. Drawing out fruitless talks year after year has been Iran's primary technique to protect its pursuit of nukes. Persians are brilliant negotiators. Their position is always, "Well, we might sleep with you . . . next time . . . if you just give us one more present . . ."

And we rush off to Tiffany & Co.

Only the Chinese come close to the Iranian genius for castrating opponents under the negotiating table. Of course, our European allies show up already missing key parts.

By the end of last week, even the Iraqis had swooped down for a bite of roadkill. Brushing President Bush aside (as the Russians, Iranians, Venezuelans and others already have done), Iraqi representatives working on the status-of-forces agreement for our troop presence balked at the previously agreed terms, expecting a better deal from an Obama administration.

CONTINUED
Posted by: GolfBravoUSMC || 11/11/2008 01:56 || Comments || Link || E-Mail|| [6522 views] Top|| File under:
The Obamessiah & The Coming Struggle: A Brief Meditation
H/T: Commenter "Tantor" at Blackfive.net. This guy gets it - good stuff, so I've pasted the comment here in its entirety.


What looks like strength today will be seen as weakness tomorrow. The irrational admiration for Obama can not last. It is a fad like the latest song or hairstyle or teen idol. It will pass. The cult of Obama is a balloon waiting to be popped. We should give thanks that liberals are so foolish as to vote their emotions rather than their minds to present such a weak leader. How has wild-eyed fanatic devotion to a leader worked for the Iranians or Al Qaeda? Why do you think it would work for the Democrats?

Stop wailing about what a disaster this is and start arming yourself for the fight to come. Read the Constitution and the Federalist Papers so that you know why the Founding Fathers organized the government the way it is. Arm yourself with arguments for the coming assault on the Bill of Rights. Obama will want to reduce the military, raise taxes, mandate volunteers, ban guns, muzzle talk radio, and super-size the government. These are happy fights which we will win.

While it is alarming to see ignorance in such great numbers and on the march, our ideas are better and will come to be accepted because they work and theirs don't. The coming year will be the intellectual equivalent of Rorke's Drift.


Dang...wish I'd come up with that last line myself. That one belongs in the national media.
Posted by: Ricky bin Ricardo (Abu Babaloo) || 11/11/2008 01:18 || Comments || Link || E-Mail|| [6504 views] Top|| File under:
Home Front: Culture Wars
White guilt? Done; over; history
There go my fellow conservatives, glumly shuffling along, depressed by the election aftermath. Not me. I'm virtually euphoric. Don't get me wrong. I'm not thrilled with America's flirtation with neosocialism. But there's a massive silver lining in the magical clouds that lofted Barack Obama to the presidency. For today, without a shred of intellectually legitimate opposition, I can loudly proclaim to America:

The Era of White Guilt is over.

This seemingly impossible event occurred because the vast majority of white Americans didn't give a fluff about skin color and enthusiastically pulled the voting lever for a black man. Not just any black man. A very liberal black man who spent his early career race-hustling banks, praying in a racist church for 20 years, and actively working with America-hating domestic terrorists. Yet white Americans made Barack Obama their leader. Therefore, as of Nov. 4, 2008, white guilt is dead.

So today, I'm feeling a little "uppity," if you will. For more than a century, the millstone of white guilt hung around our necks, retribution for slave-owning predecessors. In the 1960s, American liberals began yanking that millstone while sticking a fork in the eye of black Americans, exacerbating the racial divide to extort a socialist solution to the country's problems. But if a black man can become president, exactly what significant barrier is left? The election of Barack Obama destroys the validation of liberal white guilt. The dragon is hereby slain.

So today, I'm feeling a little "uppity," if you will. From this day forward, my tolerance level for having my skin color hustled is exactly ZERO. No more Rev. Jeremiah Wright's "God Damn America," Al Sharpton's Church of Perpetual Victimization, or Jesse Jackson's rainbow racism. Cornel West? You're a fraud. All those "black studies" programs must now teach kids to thank Whitey. And I want that on the final.

Congressional Black Caucus? Irrelevant. U.S. Rep. Maxine Waters (D., Calif.)? Shut up. ACORN? Outlawed. Black Panthers? Go home and pet your kitty. Black separatists? Find another nation that offers better dreams. To those Eurosnots who forged careers hating America? I'm still waiting for the first black French president.

No more quotas. No more handouts. No more complaining that "the man" is keeping you down. "The man" is now black.

It's time to toss that massive, obsolete race-hustle machine upon the heap of the other stupid '60s ideas. Drag it over there, right between free love and cop-killing. Careful, don't trip on streaking. Just dump it. And then wash your hands. It's filthy.

Obama's ascension also creates another gargantuan irony. How can liberals sell American racism, class envy and unfairness when our new black president and his wife went to Ivy League schools, got high-paying jobs, became millionaires, bought a mansion, and are now moving to the White House? How unfair is that? Now, like a delicious O. Henry tale, Obama's spread-the-wealth campaign rendered itself moot by its own victory! America is officially a meritocracy. Obama's election has validated American conservatism.

So ... Wham!!!

That's the sound of my foot kicking the door shut on the era of white guilt. The rites have been muttered, the carcass lowered, dirt shoveled, and tombstone erected. Dead and buried.
Posted by: GolfBravoUSMC || 11/11/2008 02:17 || Comments || Link || E-Mail|| [6469 views] Top|| File under:
Home Front Economy
Yet Another GM Bailout
General Motors has once again approached the federal government with its hand out. It should not be forgotten that in September of 2008, Congress gave the "big three" automakers a loan totaling $25 billion. Now they are back. This time they say that with a mere $50 billion they can turn things around and become profitable in the future. The management of GM and Ford as well as the UAW have been meeting with Nancy Pelosi to arrange a deal. GM claims that if the government does not give them the money they demand it will spell doom for the company and thus the entire US economy.

Let's consider the impact of GM ceasing to exist — highly unlikely even if they declare bankruptcy. Hypothetically, GM would close its doors and all 266,000 workers would be unemployed, never to find work again, or so GM would have the public believe. GM maintains that it is really in the best interest of the country and economy to continue to support their failing business model. After all, in what kind of a world would the government allow a company that employs 266,000 workers to fail?

Descending into an abstract economics lesson about shifting resources to marginally more productive activities may be ineffective; therefore, I will approach this issue from a more philosophical angle.

The basis of GM's claim is essentially that they are too big or too important to fail due to their massive labor force. But how massive is their labor force relative to other American companies? It may be surprising that the following companies employ a larger number of workers than GM: Target, AT&T, GE, IBM, McDonalds, Citigroup, Kroger, Sears, and Wal-Mart. It is also worth noting that Home Depot, United Technologies, and Verizon all employ nearly as many workers as GM.

The question must be posed: Should the government bail out all 12 of these companies and, if so, at what cost? I doubt that if Wal-Mart, with their 2.1 million employees, went to the government or the American people and demanded a bailout that they would receive much sympathy, let alone money. But if we are going to base worthiness of bailout on number of employees alone, then Wal-Mart is almost 7 times more worthy than GM.

(I have largely neglected Ford, whose executives are also demanding a bailout. I believe that it is enough to simply state that Abercrombie & Fitch employs almost 7,000 more workers than does Ford. Would the failure of Abercrombie & Fitch's threaten the economy? I think not.)

It is unethical to force taxpayers to pay billions of dollars in order to bail out a company with a failing business model. After all, they cannot even claim, as banks did, that it is an industry-wide problem. Because if it were industry-wide, Toyota, Hyundai, Honda, Volkswagen, etc. would all be joining their American counterparts on Capitol Hill with their collective hands out.

For years GM and Ford have produced a product that consumers do not value as much as the product provided by their competitors. Rather than changing their products or business model, they instead spent small fortunes on lobbyists. If the government does bail out GM, rest assured that this will not be the last time. But even if the government gives GM a check every week, there will come a time when no amount of government money will be enough to save them.

What is the best solution? In a word, bankruptcy. By filing for bankruptcy protection, GM can escape the death grip the UAW has on the business. Bankruptcy would allow for restructuring on an unprecedented scale. There is a good chance that a highly competitive company could rise from the ashes of what we today call GM. Even if GM itself was unable to survive bankruptcy, the resources freed from its grasp could be hugely beneficial to other automotive companies that make products that American consumers value more. As taxpayers, we have a right to object to this misuse of our money.
Posted by: tipper || 11/11/2008 00:56 || Comments || Link || E-Mail|| [6469 views] Top|| File under:
Who's in the News
75
[untagged]
2
TTP
2
Iraqi Insurgency
1
Fatah al-Islam
1
Hamas
1
al-Qaeda
1
Islamic State of Iraq
1
Jemaah Islamiyah
1
al-Qaeda in Pakistan
Bookmark
E-Mail Me
The Classics
The O Club
Rantburg Store
The Bloids
The Never-ending Story
Thugburg
Gulf War I
The Way We Were
Bio
Merry-Go-Blog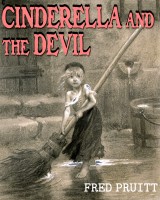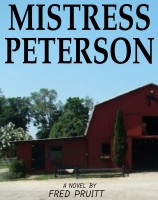 On Sale now!


A multi-volume chronology and reference guide set detailing three years of the Mexican Drug War between 2010 and 2012.

Rantburg.com and borderlandbeat.com correspondent and author Chris Covert presents his first non-fiction work detailing the drug and gang related violence in Mexico.

Chris gives us Mexican press dispatches of drug and gang war violence over three years, presented in a multi volume set intended to chronicle the death, violence and mayhem which has dominated Mexico for six years.
Click here for more information


Meet the Mods
In no particular order...


Steve White
Seafarious
Pappy
lotp
Scooter McGruder
john frum
tu3031
badanov
sherry
ryuge
GolfBravoUSMC
Bright Pebbles
trailing wife
Gloria
Fred
Besoeker
Glenmore
Frank G
3dc
Skidmark
Alaska Paul



Better than the average link...



Rantburg was assembled from recycled algorithms in the United States of America. No trees were destroyed in the production of this weblog. We did hurt some, though. Sorry.
3.235.140.84

Help keep the Burg running! Paypal: