Afghanistan
Afghanistan & the Eliot Spitzer law of love - Ralph Peters
At some point during the American Revolution, a frustrated British general, deep into his evening port, must have asked, "Can't these primitives understand the advantages we offer them?"

In Afghanistan today, exasperated American generals ask, "Can't these Afghans understand the advantages we offer them?"

The more things change . . .

A superb piece of reporting in Friday's Washington Post captured our self-delusion. Bewildered by the lack of local support for our efforts to "help," Gen. Stan McChrystal and his staff decided that our problems in the Taliban stronghold, Kandahar, are all about electricity shortages.

So, with the fate of our ballyhooed Kandahar offensive in doubt before it starts, the general wants to spend $200 million on generators and diesel fuel to improve the power supply.

It's a desperate ploy to make our politically correct counterinsurgency doctrine succeed: If we do nice things, the locals are supposed to rally to us and solve our problems with a minimum of violence. The only problem is that it doesn't work.

Would Kandaharis like to have more juice in their shambolic power grid? You bet. But the Eliot Spitzer Law of Foreign Affairs applies: You can't buy enduring love, just quick sex. And in Afghanistan, quick sex can get ugly.

Fiercely traditional Kandahar is the birthplace of the Taliban. Membership is a family affair. And Afghans don't turn against their own kind just because the lights stay on longer. We've gone from fighting the Taliban to fighting human nature.

If McChrystal -- a great soldier, but no strategist -- doesn't get it, our Kabul ambassador, Karl Eikenberry, does. He's a former general with service in Afghanistan -- and the man who warned long before others that President Hamid Karzai's corruption and incompetence meant we were headed for trouble.

According to Washington Post journalist Rajiv Chandrasekaran, Eikenberry's not against developing a better power supply -- but he's not in favor of turning quick tricks for instant gratification. He believes that any development has to be sustainable by Afghans over the long term -- and Kabul can't even provide diesel for the generators already in Kandahar.

We do it all, while insisting that our efforts will convince local Afghans that a government they despise is taking care of them. That assumes, first, that Afghans are incredibly stupid, and, second, that the backlash when Kabul fails to fuel and maintain the generators we'll purchase at outrageous prices -- or just sells them off to cronies -- won't be even worse than today's intransigence.

Eikenberry understands Afghanistan at a visceral level others just don't get. Bull-headed generals obsess about the immediate mission, but Eikenberry is willing to question the mission and the strategy behind it. That kind of intellectual integrity is exactly what we need right now -- when political correctness is killing those in uniform.

Two years ago, during an informal conversation in Eikenberry's office at NATO headquarters (he was still in uniform), he impressed me with a grasp of Afghanistan I hadn't encountered in any other senior officer. He wasn't a party-line guy, to say the least.

It would be great to see unity of command in Afghanistan, with Eikenberry in charge of both diplomacy and military operations. We've got to break the hold of those generals who can't see beyond the next helicopter ride. Fresh thinking would do more for us than fresh bribes (which is really what we're talking about in Kandahar).

As the spring fighting season develops, we'll see how robust the Taliban are this year. Meanwhile, we need to stop rationalizing away our problems and come to grips with reality. That means accepting that the Taliban have genuine and deep support among Afghanistan's largest single ethnic group, the Pashtuns.

How can we be so dismissive of an enemy who's made one of the most startling comebacks on record? Eight years ago, most Afghans thought the Taliban were finished. Now they wonder how long the Americans will last.

Power outages in Kandahar are the least of our problems.
Posted by: Besoeker || 04/26/2010 00:00 || Comments || Link || E-Mail|| [6466 views] Top|| File under:
Health law's heavy impact - Paul Guppy, Washington Policy Center, Spokane
In the days leading up to the dramatic late-night vote on President Barack Obama's health plan, Speaker Nancy Pelosi said, "We have to pass the bill so that you can find out what is in it …' Now that ObamaCare has passed, it is slowly dawning on people what the new law means for the country and for Washington state.

ObamaCare sweeps away a host of state regulations and permanently alters our state's insurance market. From now on, the federal government will manage the health care of all Washingtonians. The 2,700-page law contains a complex web of mandates, directives, price controls, tax increases and subsidies.

Federal officials will now decide what kind of insurance people in Washington must have, what medicines will be covered, what treatments are allowed and which are not. Early reports indicate, however, that President Obama, Vice President Biden, the Cabinet, senior members of Congress and leadership staff are exempt.

The new law falls well short of universal coverage. ObamaCare will leave about 6 percent of Washington residents without coverage. The measure is conservatively expected to cost $2.4 trillion in its first full decade. Thousands of older Washingtonians will lose their Medicare Advantage coverage, and the state's 120,000 Health Savings Account holders may need to buy new policies or face stiff penalties.

Washington residents will begin paying ObamaCare taxes this year, while most benefits don't start until 2014. The law includes some 19 new taxes. Here's a rundown of what Washingtonians can expect in the coming years.

Penalties on individuals. Individuals will pay a yearly penalty of $695, or up to 2.5 percent of their annual income, if they cannot show they have purchased a government-approved health policy.

Penalties on families. Families will pay a yearly penalty of $347 per child, up to $2,250 per family, if parents cannot show they have purchased a government- approved policy.

Penalties on employers. Business owners with more than 50 employees must buy government- acceptable health coverage or pay a yearly penalty of $2,000 per employee if at least one employee receives a tax credit.

Tax on investment income. ObamaCare imposes a 3.8 percent annual tax on investment income of individuals making $200,000 or more and on families making $250,000 or more. The new tax is not indexed to inflation, so more people will fall under it each year. Seniors on fixed incomes and people with IRAs and 401(k) plans will be hit particularly hard.

Tax on "Cadillac' health plans. Starting in 2018, imposes a 40 percent annual tax on health care plans valued at $10,200 for individuals and $27,500 for families.

Medicare tax increase. Requires single people earning $200,000 or more and couples earning $250,000 or more to pay an additional 0.9 percent in Medicare taxes.

Tax on Home Sales. Imposes a 3.8 percent tax on home sales and other real estate transactions. Middle-income people must pay the full tax even if they are "rich' for only one day – the day they sell their house and buy a new one.

Tax on medical aid devices. Creates a new 2.9 percent tax on medical aid devices. Certain items intended for personal use are exempt.

Tax on tanning. Imposes a 10 percent tax on services at tanning salons. Business owners will collect the tax from customers and send it to the federal government. This appears to be the first federal sales tax in the United States.

ObamaCare will be enforced by the Internal Revenue Service. The tax agency plans to hire 16,500 new auditors, agents and investigators, and to increase enforcement audits. The IRS can confiscate tax refunds, place liens on property and seek jail time if health-related penalties and taxes are not paid.

President Obama had said people could keep their coverage if they want, yet the Congressional Budget Office estimates that under ObamaCare 8 million to 9 million people will lose their employer-provided coverage.

The ObamaCare law passed over bipartisan opposition in Congress. Republicans say they will run on a "repeal and replace' platform this fall, and Washington has joined 12 other states in a lawsuit challenging the federal government's power to force state residents to buy a product – insurance – from private companies. The long-term prospects of ObamaCare are unclear. In the meantime, Washingtonians should prepare for major changes in their tax burden.

Posted by: Besoeker || 04/26/2010 07:30 || Comments || Link || E-Mail|| [6468 views] Top|| File under:
Europe
Greek Debt Crisis: Lehman 2.0?
Carried over to Monday. AoS.


According to estimates by The Economist, foreign banks' exposure to Greece, Portugal and Spain combined comes to €1.2 trillion. European banks have lent most of this. German banks alone account for almost a fifth of the total. (Table 2)

Realizing failure to act risks a financial meltdown, German finance minister Wolfgang Chasuble pleaded with his people and told Der Spiegel that, "We cannot allow the bankruptcy of a euro member state like Greece to turn into a second Lehman Brothers...Greece's debts are all in euros, but it isn't clear who holds how much of those debts. The consequences of a national bankruptcy would be incalculable."

Worries about Greece's widening deficit and has contributed to a 7.2% slide in the euro this year and sent ominous ripples across a stagnant European economy.

The proposed pact would cost EU members--almost all of them facing onerous debts already--additional €30bn ($40bn, £26bn) of debt. More bailouts could be expected with other highly indebted PIIGS nations waiting in the wing.

This no doubt will damage the euro's prestige, and will inevitably increase their debt burden, and further weaken the euro. Eventually, Greece might still default and the entire euro zone will likely face higher interest spread, and so the vicious debt & risk cycle would commence again.
Posted by: tipper || 04/26/2010 00:00 || Comments || Link || E-Mail|| [6477 views] Top|| File under:
Home Front: Politix
The Return of Jimmy Carter: Military weakness from budget cuts.
Since the end of World War II, the overriding premise of American grand strategy has been that if we as a country want peace and prosperity at home, we must have a military sufficiently dominant to deter major threats, police the international commons, and, when necessary, win the wars we wage. Although not cheap, such a strategy provided the underpinning for six decades of remarkable prosperity and success all across the globe.

The total defense budget has increased since 2001 only in the sense that the country paid for fighting two extended wars. The core defense budget—the cost of raising, training, and equipping the military—has barely grown. As a percentage of the GDP, the core defense budget has risen from 3 percent in 2000 to 3.5 percent today, with much of that change coming from increases in personnel and health costs associated with an all-volunteer force.

The president's proposed budgets call for an ever-increasing piece of the federal pie to go to domestic programs and a decreasing amount to national defense. The Obama administration has already flattened out the defense budget this year, while domestic spending has exploded; in last year's stimulus, virtually every federal program got significant additional money except defense. We have today an aging and shrinking Air Force and Navy, an Army that is overstretched, reserve forces that are far too "active" in their rate of deployment, and too few dollars to rebuild and modernize. And if the Obama domestic agenda is implemented, discretionary funds available to fund those who "fight our country's battles/ In the air, on land, and sea" will shrink to a level at which maintaining the dominant military we have become accustomed to since the end of the Cold War will almost certainly be a thing of the past. Indeed, the Obama administration's projected budgets have the defense burden shrinking to less than 3 percent of GDP in the decade ahead. A level not seen since before World War II.



It's far from clear that the U.S. military can withstand another eight years of flat or declining budgets and remain the preeminent global force it is today, continuing to spare us the costs that come with a world in which there is increasing anarchy and less order as American military power recedes.
Posted by: No I am the other Beldar || 04/26/2010 13:22 || Comments || Link || E-Mail|| [6528 views] Top|| File under:
Israel-Palestine-Jordan
Israel as a Security Asset for the United States
Statement signed by 50 retired U.S. flag and general officers.
April 2, 2010

Editor's Note: When U.S.-Israel relations hit a rough patch, there are those who quickly blame Israel for America's difficulties abroad. Israel has outrageously been blamed for endangering American soldiers in Afghanistan and Iraq, and erroneously been blamed for preventing the formation of an Arab coalition to work with the US to contain Iran. While we recognize, as Gen. Petraeus did, that American support for Israel is used by our adversaries to foment anti-Americanism, we also recognize that the important countries of the region won't like us any better if we shed Israel as an ally. They will wonder how quickly we will shed THEM when they are inconvenient. The correct response to those who denigrate the U.S.-Israel relationship, is to note that Israel is a friend by virtue of shared civic and political values and a security asset upon which the United States can rely.

For nearly 30 years, JINSA has been taking recently retired American Admirals and Generals to Israel to better understand the threats Israel faces, the resources it brings to its own defense and ways in which the U.S. and Israel can cooperate on common security issues. Their understanding of the role of Israel is in the ad below. JINSA is working to place the ad in newspapers (Jewish and other) around the country to ensure that Americans (Jewish and other) hear these voices.


I haven't seen the ad, which suggests newspapers have been rejecting it. Or am I becoming cynical?
Posted by: Besoeker || 04/26/2010 07:24 || Comments || Link || E-Mail|| [6465 views] Top|| File under:
Peace proposals alarm Jordan: That tinderbox of refugees
A peek into the minds of those Arabs who are neither old-fashioned Arab national or trans-national socialists nor modern radical Arab Islamo-fascists. Herewith some thoughts on President Obama's impact on the future of the region.

Current US peace proposals are just as alarming to Jordan as would be any regional war

A Russian newspaper recently revealed that NATO's secretary-general asked Jordan to help train an army that is being rebuilt in a major area of NATO operations -- quite a recommendation of Jordan's military prowess. But Jordan remains more devoted to peace than war, as the Jordanian king told The Chicago Tribune a few days ago.

Asked about the impact of Iran's nuclear ambitions, King Abdullah II said that countries as small as his cannot think of having a military nuclear programme. He then went on to urge peace in the region.
Continued on Page 49
Posted by: || 04/26/2010 00:22 || Comments || Link || E-Mail|| [6512 views] Top|| File under:
Science & Technology
Impressive Science
So, here you have it. Ice caps melting when there weren't any, ice caps caused the slowdown of an ocean current that didn't yet exist in an ocean that wasn't there.

Of course, the increase in CO2 caused global warming that then resulted in a rapid drop in temperatures, so it was actually global cooling that was actually global warming. I hope I got it right.

Brilliant!
Posted by: twobyfour || 04/26/2010 00:00 || Comments || Link || E-Mail|| [6535 views] Top|| File under:
NYTimes Op-Ed admits Islamic intimidation is wrong but..
In a way, the muzzling of "South Park" is no more disquieting than any other example of Western institutions' cowering before the threat of Islamist violence. It's no worse than the German opera house that temporarily suspended performances of Mozart's opera "Idomeneo" because it included a scene featuring Muhammad's severed head. Or Random House's decision to cancel the publication of a novel about the prophet's third wife. Or Yale University Press's refusal to publish the controversial Danish cartoons ... in a book about the Danish cartoon crisis. Or the fact that various Western journalists, intellectuals and politicians -- the list includes Oriana Fallaci in Italy, Michel Houellebecq in France, Mark Steyn in Canada and Geert Wilders in the Netherlands -- have been hauled before courts and "human rights" tribunals, in supposedly liberal societies, for daring to give offense to Islam.


so you think he is ready to end the column with a punch


This is what decadence looks like: a frantic coarseness that "bravely" trashes its own values and traditions, and then knuckles under swiftly to totalitarianism and brute force.

Happily, today's would-be totalitarians are probably too marginal to take full advantage. This isn't Weimar Germany, and Islam's radical fringe is still a fringe, rather than an existential enemy.


unfortunately, the islamic supremicists are not just a radical fringe and they are an existential enemy but maybe not in the columnists neighborhood


For that, we should be grateful. Because if a violent fringe is capable of inspiring so much cowardice and self-censorship, it suggests that there's enough rot in our institutions that a stronger foe


or the same foe after it has grown incrementally


might be able to bring them crashing down.
Posted by: lord garth || 04/26/2010 06:16 || Comments || Link || E-Mail|| [6465 views] Top|| File under:
Who's in the News
73
[untagged]
Bookmark
E-Mail Me
The Classics
The O Club
Rantburg Store
The Bloids
The Never-ending Story
Thugburg
Gulf War I
The Way We Were
Bio
Merry-Go-Blog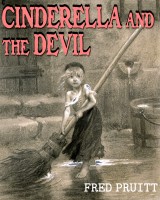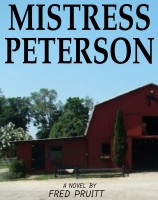 On Sale now!


A multi-volume chronology and reference guide set detailing three years of the Mexican Drug War between 2010 and 2012.

Rantburg.com and borderlandbeat.com correspondent and author Chris Covert presents his first non-fiction work detailing the drug and gang related violence in Mexico.

Chris gives us Mexican press dispatches of drug and gang war violence over three years, presented in a multi volume set intended to chronicle the death, violence and mayhem which has dominated Mexico for six years.
Click here for more information


Meet the Mods
In no particular order...


Steve White
Seafarious
Pappy
lotp
Scooter McGruder
john frum
tu3031
badanov
sherry
ryuge
GolfBravoUSMC
Bright Pebbles
trailing wife
Gloria
Fred
Besoeker
Glenmore
Frank G
3dc
Skidmark
Alaska Paul



Better than the average link...



Rantburg was assembled from recycled algorithms in the United States of America. No trees were destroyed in the production of this weblog. We did hurt some, though. Sorry.
44.200.30.73

Help keep the Burg running! Paypal: