-Lurid Crime Tales-
Metra boss Phil Pagano's suicide a repeating pageant for Illinois
When politicos play musical chairs in Illinois, what happens after the music stops and there's no safe place to sit?

There have been four dead in recent years, unrelated cases of suicide, different except for the acts of the common pageant: The corruption investigators call. The music ends abruptly.

Two were done in by guns, one on a beach, the other under a bridge. A third was by pills in a construction trailer.

The fourth came Friday morning during rush hour, announced by that body under that white sheet on the Metra tracks in McHenry County.


Clearly it never occurred to any of these people that, had they not been corrupt, they need never commit suicide

.The flesh once belonged to Phil Pagano. For the past 20 years, Pagano was the respected boss of Metra, the commuter rail agency that, unlike the Chicago Transit Authority, actually keeps the trains running on time.

Over the past week or so, Pagano was under siege, facing investigations both federal and local, suspected of finagling a bonus of more than $50,000 by finessing vacation time, among other things.

He'd been placed on administrative leave. Metra was about to drop the bureaucratic hammer on him, publicly, on Friday.

So just before 8 a.m., the 60-year-old drove to the Metra rail line near his Crystal Lake home. He parked his car and walked out into the middle of the tracks in front of an oncoming train.

In his pocket was found a final mocking gesture flipped at the organization that was about to humiliate him:

It was a Metra manual on how to handle service disruptions in the event of a suicide.

I'm not saying Pagano was an innocent victim, but he was person with a title and consequence. He was a headliner.

Each of the four politicos had connections and influence, but they weren't big players. They were prominent suits out front.

But true power is reserved only for a few. Such people never become anxious when the calliope music starts cranking. They've got other people to run around the empty chairs. These folks are called buffers.

Like Orlando Jones.

Jones, 52, was the godson of the late South Side political boss John Stroger, working in Cook County government and later as a lobbyist. Stroger ran the Cook County Board for Mayor Richard Daley until suffering a stroke, when Stroger's son Todd was installed by the Daley machine.

Jones had been questioned by federal investigators in connection with state pension investment deals involving Republican and Democratic insiders, and shady hospital contracts in Las Vegas.

He shot himself on a Michigan beach in 2007. The gun was found next to the body.

Christopher Kelly didn't have a buffer. Christopher Kelly was a buffer.

He belonged to indicted Gov. Rod Blagojevich, and was indebted to those in Daley's administration who understand multimillion-dollar airport construction contracts.

Kelly, 51, part of Blagojevich's inner circle, had been convicted in a kickback scheme involving roofing contracts at O'Hare International Airport. He was under indictment in the Blagojevich corruption case scheduled for trial in June, and was under enormous pressure to testify.

Kelly ended his days in a seedy construction trailer in the south suburbs in September 2009. He used pills. "Tell them they won," Kelly is reported to have said to his girlfriend as he was retching on the way to the hospital.

Blagojevich appeared theatrically at Kelly's funeral, after first having a press agent issue a media advisory announcing that Blago would grieve publicly for the cameras to see.

Even stone cold, Kelly remained useful. Blagojevich tried to transform the Kelly suicide into a cudgel with which to pummel the prosecution's case against him.

But last week, U.S. District Court Judge James Zagel ruled that Kelly's decision to take himself out would not be a story for the jury to hear.

The third suicide belonged to Michael Scott.

He didn't have a buffer, either. Scott, 60, spent his career as a buffer.

The longtime Chicago Board of Education president and Daley team player was under scrutiny by investigators and reporters for real estate deals and running up extravagant charges on his school board credit card.

In November 2009, hours before dawn, Scott crawled under a bridge along the Chicago River. Out of sight of surveillance cameras, Scott shot himself in the head, authorities said.

And on Friday, it was Phil Pagano's turn.

Metra issued a statement of concern and regret. Similar dry statements were issued after the other deaths as well.

"Phil served this agency with distinction for many years," it read. "Today we shall remember the good work he achieved with our board of directors and the men and women of Metra."

The sympathetic statement made no mention of Friday's scheduled Metra board meeting, where Pagano likely would have been humiliated, then fired.

Such statements are sterile things. They are the work of committees, of public relations people, of clerks. There is no blood in them.

There is no shame in such statements. And no rage, the rage of the politico who realizes that everyone gets a seat but him.

There is none of that dull acceptance that must come at the end, that terrible clarity that arrives as the music stops
Posted by: Fred || 05/09/2010 00:00 || Comments || Link || E-Mail|| [6467 views] Top|| File under:
Britain
Cameron's first stupid mistake
Not content with having destroyed British conservatism, David Cameron has decided he might as well go the whole hog and finish off the British economy as well.

He announced it yesterday as one of his key priorities if and when he forms his Coalition of the Suicidal with Nick Clegg. He said he would make "the creation of a low carbon economy a priority.'

Presumably – demonstrating that same sophistication that secured his party such a spectacular popular mandate in the General Election – Cameron imagined he was being frightfully clever. 'Here's a sop I can easily afford to give the Lib Dems, without betraying any of my party's core principles' kind of thing.

No Dave. I hate to tell you this but committing Britain to a low-carbon economy is not like committing yourself to keeping all phone boxes painted red or promising Britain will never join a currency it was never going to join in a million years anyway.

A low carbon economy is virtually the same thing as NO economy.

It means:

1. Committing your country – at the enormous expense of at least £18 billion a year – to combating an entirely imaginary problem called CO2, which is plant food, and which makes no serious contribution to Anthropogenic Global Warming.

2. Losing 2.2 real jobs for every "Green job' you subsidise with taxpayers' money.

3. Crippling industry with higher fuel costs and greater tax and regulation at the very moment in the economic cycle when what it needs is cheap, reliable energy, a slashing of red tape and lower taxation.

4. Squandering still more money on "alternative energy' sources, all of which are enormously expensive, none of which work.

If Cameron tries to push this sort of legislation through, our only hope is that he will be torn apart by the Furies within his party, many of whom are as AGW-skeptical as they are Euro-skeptical.

I agree entirely with Harry Mount: if I were a proper Conservative who'd squandered five years of my life paying lip service to the Cameroons' liberal pieties in the belief that this would get me into government I should be perfectly livid right now and itching for revenge. Cameron has failed his party and failed his country. He deserves all the lack of the support we can possibly give him.

Posted by: tipper || 05/09/2010 13:47 || Comments || Link || E-Mail|| [6518 views] Top|| File under:
Caribbean-Latin America
Is Brazil Developing the Bomb?
Brazil has signed the Nuclear Nonproliferation Treaty, but experts suspect it may be working on a nuclear bomb. The country is allowed to legally enrich uranium for its nuclear submarines, but nobody knows what happens to the fuel once it is on restricted military bases.
Posted by: tipper || 05/09/2010 12:18 || Comments || Link || E-Mail|| [6487 views] Top|| File under:
India-Pakistan
Pak being "set up' but civil-military leadership remains silent
By Shireen M Mazari

Hillary Clinton has once again come into her own true self and issued a direct threat to Pakistan of "severe consequences' if the 'terror attack of Times Square New York City had been successful and found to have definitively originated in Pakistan. It brings to mind an earlier moment when Hillary, during the course of her unsuccessful bid for the Democratic presidential nomination, had responded to a question on whether she would use tactical nuclear weapons against Pakistan in the context of a terror attack linked to Pakistan and she unhesitatingly declared "Yes'! She was also right up there with Bush on the question of the Iraq war until she realised how unpopular it was becoming within her own country. So she is very much in the same mould as Condi Rice!

However, her latest threat has established without an iota of doubt the larger US game plan for Pakistan, and the issue is not what the US plans to do so much as what our leadership is doing or not doing to protect itself from this increasingly threatening US agenda. But first some serious questions that our leadership and our normally verbose Ambassador to Washington should have raised in the immediate aftermath of the Faisal Shahzad episode, which is beginning to look more and more like a deliberately created incident to suck Pakistan into not only doing the US bidding vis a vis North Waziristan but also to provide a scenario which would allow more US forces into the country and move the US further into forcibly taking control of our nuclear assets.

Why should one presume the whole incident was created?

First: How come the explosion did not go off?

Two: How come such an easy trail of evidence was laid to track Faisal Shahzad?

Three: How come, he confessed to everything so easily and immediately?

Four: How come the US immediately, as if already prepared, began demanding permission for more troops into Pakistan?

Five: How come the CIA immediately announced more drone attacks on Pakistan?
In other words, things moved in an almost synchronized manner in succession that they had to have been pre-planned.

Six: Why are the US government and media paying no heed to Shahzads alleged connection to the Yemeni cleric and to the Talibans clear denial of any link to Shahzad?
Posted by: john frum || 05/09/2010 14:54 || Comments || Link || E-Mail|| [6462 views] Top|| File under:
Pakistan a breeding ground for Islamism
By SALIM MANSUR
The portrait of the naturalized U.S. citizen of Pakistani origin arrested for last weekend's failed car bombing in Times Square exposes once again the specious argument made by liberal-left ideologues that alone or in some combination, poverty, the sins of western colonialism-imperialism and the wickedness of Zionism are the cause of Islamist terrorism.

Instead, in Faisal Shahzad — a 30-year-old graduate of computer science with an MBA from the University of Bridgeport, Conn., and married with two young children — we have the profile of an alleged Islamist terrorist coming from a middle class, or even privileged, background.

The cause of Islamist terror is Islamism. It is an ideology like bolshevism devised to legitimize making war (jihad), seize power and establish a Shariah-based totalitarian rule. And as it was once with bolshevism in old Russia, Islamism attracts primarily young Muslim men of middle-class backgrounds with intellectual pretensions to become the vanguard "martyrs' of jihad against the West for being the enemy of Islam and Muslims.

Islamism flourishes in an environment of acute resentment born from a sense of general failure of society compared to past greatness or glory nostalgically idealized. The greater the sense of present failure of Muslim societies, the more pressing the Islamist fervour to redeem an idealized past, and in this effort all means become justifiable for an end that is given religious sanction.

Islamism is the Muslim ideology of counter-revolution against the modern world and modernity. And while this ideology keeps the elders engaged through long idle hours of endless chatter, it is the opium readily inhaled by the young that sets so many of them on the path of jihad against infidels.

Pakistan is the fertile breeding ground of Islamism for reasons that are intrinsic to its history and politics. It is the only country forcefully established with Islam as a nationalist ideology that a majority of Muslims in undivided India — including Muslims of what constitutes present-day Pakistan — rejected.

Since Britain conceded to the demand for Pakistan in the face of religious frenzy pushed by middle- and lower-class Muslim activists, the country's history has been a series of failures of its own making. These failures have deeply embittered the thinking of that class of Pakistanis from whose rank the ruling elite comes, and whose regular pastime is to parcel blame to others for their part in making Pakistan a terrorist-exporting rogue and failed state.

I have traveled in Pakistan. I have visited the homes of the privileged in society and there among the wealthy and the powerful, I have often heard the case made that if Pakistan is faced with destruction it will destroy the other as it goes down. In Urdu this sounds terribly ominous.

Young Pakistani men like Faisal Shahzad, whose father is a retired air force general, hear such discussions and are invariably influenced by them.

The list of Pakistani terrorists is long and getting longer. It has long been urgent for the West to respond effectively to Islamist terrorism.

One response might well be to consider a moratorium on migration to the West from Pakistan and adjoining areas producing hordes of men such as Faisal Shahzad.
Posted by: john frum || 05/09/2010 07:47 || Comments || Link || E-Mail|| [6490 views] Top|| File under:
Home Front: Culture Wars
White flight? Suburbs lose young whites to cities
WASHINGTON – White flight? In a reversal, America's suburbs are now more likely to be home to minorities, the poor and a rapidly growing older population as many younger, educated whites move to cities for jobs and shorter commutes.

An analysis of 2000-2008 census data by the Brookings Institution highlights the demographic "tipping points" seen in the past decade and the looming problems in the 100 largest metropolitan areas, which represent two-thirds of the U.S. population.

The findings could offer an important road map as political parties, including the tea party movement, seek to win support in suburban battlegrounds in the fall elections and beyond. In 2008, Barack Obama carried a substantial share of the suburbs, partly with the help of minorities and immigrants.

The analysis being released Sunday provides the freshest detail on the nation's growing race and age divide, which is now feeding tensions in Arizona over its new immigration law.

Ten states, led by Arizona, surpass the nation in a "cultural generation gap" in which the senior populations are disproportionately white and children are mostly minority.

This gap is pronounced in suburbs of fast-growing areas in the Southwest, including those in Florida, California, Nevada, and Texas.

"A new metro map is emerging in the U.S. that challenges conventional thinking about where we live and work," said Alan Berube, research director with the Metropolitan Policy Program at Brookings, a nonpartisan think-tank based in Washington. "The old concepts of suburbia, Sun Belt and Rust Belt are outdated and at odds with effective governance."

Suburbs still tilt white. But, for the first time, a majority of all racial and ethnic groups in large metro areas live outside the city. Suburban Asians and Hispanics already had topped 50 percent in 2000, and blacks joined them by 2008, rising from 43 percent in those eight years.

The suburbs now have the largest poor population in the country. They are home to the vast majority of baby boomers age 55 to 64, a fast-growing group that will strain social services after the first wave of boomers turns 65 next year.

Analysts attribute the racial shift to suburbs in many cases to substantial shares of minorities leaving cities, such as blacks from New Orleans in the aftermath of Hurricane Katrina in 2005. Whites, too, are driving the trend by returning or staying put in larger cities.

Washington, D.C., and Atlanta posted the largest increases in white share since 2000, each up 5 percentage points to 44 percent and 36 percent, respectively. Other white gains were seen in New York, San Francisco, Boston and cities in another seven of the nation's 100 largest metro areas.

"A new image of urban America is in the making," said William H. Frey, a demographer at Brookings who co-wrote the report. "What used to be white flight to the suburbs is turning into 'bright flight' to cities that have become magnets for aspiring young adults who see access to knowledge-based jobs, public transportation and a new city ambiance as an attraction."

"This will not be the future for all cities, but this pattern in front runners like Atlanta, Portland, Ore., Raleigh, N.C., and Austin, Texas, shows that the old urban stereotypes no longer apply," he said.

The findings are part of Brookings' broad demographic portrait of America since 2000, when the country experienced the attacks of Sept. 11, 2001, a historic boom in housing prices and the worst economic downturn since the Great Depression.

Calling 2010 the "decade of reckoning," the report urges policymakers to shed outdated notions of America's cities and suburbs and work quickly to address the coming problems caused by the dramatic shifts in population.

Among its recommendations: affordable housing and social services for older people in the suburbs; better transit systems to link cities and suburbs; and a new federal Office of New Americans to serve the education and citizenship needs of the rapidly growing immigrant community.

Other findings:

About 83 percent of the U.S. population growth since 2000 was minority, part of a trend that will see minorities become the majority by midcentury. Across all large metro areas, the majority of the child population is now nonwhite.

_The suburban poor grew by 25 percent between 1999 and 2008 — five times the growth rate of the poor in cities. City residents are more likely to live in "deep" poverty, while a higher share of suburban residents have incomes just below the poverty line.

For the first time in several decades, the population is growing at a faster rate than households, due to delays in marriage, divorce and births as well as longer life spans. People living alone and nonmarried couple families are among the fastest-growing in suburbs.


Posted by: Besoeker || 05/09/2010 17:15 || Comments || Link || E-Mail|| [6478 views] Top|| File under:
"Mark Steyn, human rights activist."
A year or so back, I was talking with Ezra Levant about our travails in Canada, and he remarked on the way the media accept self-described "human rights activists" at their own valuation - ie, a statist control freak who supports ever vaster government powers can label himself a "human rights activist" and the press will generally string along with it. And Ezra said that, as someone fighting to restore real human rights to Canada, he might start describing himself as a "human rights activist".

Well, a while later, it was time to update my bio, and someone said we should have a line in there about the "human rights" fracas. So, taking my cue from Ezra, we put in: "Mark Steyn is a Canadian human rights activist. That's to say, he's actively trying to destroy the Canadian 'Human Rights' Commission."

On Wednesday, down in Bedford, New Hampshire, I gave a speech at a fundraiser for the Vesta Roy Excellence in Public Service Series. Before the dinner, I was interviewed by The Union Leader. The reporter had evidently read the bio, or at any rate skimmed it - for, in Thursday's paper (print edition only, alas), the story begins:

Mark Steyn, a political columnist, human rights activist and guest host of The Rush Limbaugh Show, spoke to a group of Republican women yesterday about the state of New Hampshire politics, and the perils of the political future.

Yes, indeed. It's official now: "Mark Steyn, human rights activist."
Posted by: tipper || 05/09/2010 13:37 || Comments || Link || E-Mail|| [6462 views] Top|| File under:
Who's in the News
51
[untagged]
3
al-Qaeda in Pakistan
2
TTP
2
Hamas
2
Govt of Pakistan
2
Govt of Iran
1
Pirates
1
al-Qaeda
1
Taliban
1
al-Qaeda in Arabia
1
Commies
Bookmark
E-Mail Me
The Classics
The O Club
Rantburg Store
The Bloids
The Never-ending Story
Thugburg
Gulf War I
The Way We Were
Bio
Merry-Go-Blog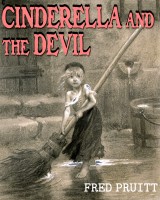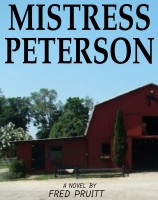 On Sale now!


A multi-volume chronology and reference guide set detailing three years of the Mexican Drug War between 2010 and 2012.

Rantburg.com and borderlandbeat.com correspondent and author Chris Covert presents his first non-fiction work detailing the drug and gang related violence in Mexico.

Chris gives us Mexican press dispatches of drug and gang war violence over three years, presented in a multi volume set intended to chronicle the death, violence and mayhem which has dominated Mexico for six years.
Click here for more information


Meet the Mods
In no particular order...


Steve White
Seafarious
Pappy
lotp
Scooter McGruder
john frum
tu3031
badanov
sherry
ryuge
GolfBravoUSMC
Bright Pebbles
trailing wife
Gloria
Fred
Besoeker
Glenmore
Frank G
3dc
Skidmark
Alaska Paul



Better than the average link...



Rantburg was assembled from recycled algorithms in the United States of America. No trees were destroyed in the production of this weblog. We did hurt some, though. Sorry.
18.206.14.36

Help keep the Burg running! Paypal: