Africa North
Arab World: Unintended Consequences
The Kerem Shalom

gunnies

not only failed in their attempt to kill as many Israelis as possible, they have also thrown Egypt into disarray.

Egypt cannot come to terms with the cold-blooded massacre of 16 Egyptian soldiers who were sitting down for the traditional Ramadan end-of-fast dinner near the Kerem Shalom border crossing on Sunday night. Yet this is far from the first time that

beturbanned goon

Islam has struck the country.

Islamists murdered president Anwar Sadat and tried to assassinate Hosni Mubarak


...The former President-for-Life of Egypt, dumped by popular demand in early 2011...


; Jihadist and other terror organizations that draw their inspiration from the creed of the

Moslem Brüderbund

have murdered hundreds of Egyptians and tourists between the '70s and the fall of Mubarak.

However,


a lie repeated often enough remains a lie...


during those years, ordinary Egyptians did not really feel concerned; for them, it was more a matter of Islamists fighting a corrupt and dictatorial regime. This is no longer the case. A people's revolution has brought to power a democratically elected president and he has to answer to the people, who angrily demand explanations for what is perceived as a colossal failure.

This is a first for Egypt, and it shows a deep-seated change in the attitude of the people.



[T]he army has at long last launched retaliatory raids in the Sinai Peninsula, finding with apparent ease the terrorists' hiding places and killing 20 of them. Which means that the army knew well enough where Islamist bully boyz could be found.

It might even be the most significant result of the attack. Spurred to action and hoping to appease public opinion, the army has at long last launched retaliatory raids in the Sinai Peninsula, finding with apparent ease the terrorists' hiding places and killing 20 of them. Which means that the army knew well enough where Islamist

bully boyz

could be found. There has been so far no independent confirmation of the scope of the offensive and the numbers of killed and

maimed

, which may have been slightly exaggerated to pacify angry Egyptians. Still, it begs the question: why did not the army act during the past 18 months, while Islamic

bully boyz

were busy attacking

cop shoppe

s and road blocks, not to mention the pipeline bringing natural gas to Israel and Jordan and killing at least 20 soldiers and officers and setting up smuggling routes to bring weapons and ammunition from Sudan and Libya to the

Gazoo

strip? A Salafist splinter group even proclaimed the Sheik Zoued area an "Islamic Emirate."

Several months ago, Israel agreed to let the Egyptians bring reinforcements over and beyond the number specified in the Camp David Accords. So why didn't the army do so? Why wasn't there a concerted push to fight the terrorist organizations mushrooming throughout the peninsula and enlisting more and more Beduin in their fight against law and order? It is true that the generals were busy trying to manage the deepening economic crisis and the tricky political transition, and did not or could not divert their attention to what was going on in the peninsula.

The extent of the army's failure to act has now been laid bare for all to see -- and suddenly President Mohamed Morsy has found himself held responsible, to the extent that he did not dare attend the funeral of the slain soldiers.

The hapless prime minister, Hesham Kandil -- barely a week in office -- sent in his stead was roundly abused and had to duck a volley of shoes.

Morsy, who understood he had to move fast, fired a number of highranking defense personalities from the old regime, including governor of Northern Sinai and chief of intelligence Murad Mowafi, one of the main people responsible for the failure. In his defense, the man declared ingenuously that he had been warned of the attack but "could not believe that Islamists would kill Egyptian soldiers."

There is no doubt that the prestige of the Egyptian army has been damaged, thus weakening the Supreme Council of the Armed Forces at a very inopportune moment. Morsy lost no time in capitalizing on this fact to get rid of a number of generals closely linked to the former regime. The army had no choice but to do his bidding. Newcomers will be chosen for their sympathy to the Brotherhood; this is the longawaited first step toward doing away with the old army guard by pensioning them off and appointing officers closer to the new regime in their stead.


Didn't Turkey recently do something like that? Only now they haven't enough competent senior officers, which seriously hampers their earmarking ability. Not that it matters so much for Turkey -- who would they fight? -- unlike the Egyptians, looking eagerly toward their next defeat by Israel.

The

Moslem

Brothers have no wish to go on sharing power with the army.

But the events also brought to light the deep divide among Egyptians who support the Brotherhood and those who want a more secular regime. The latter had been losing ground since the elections, which gave 47 percent of the seats in the parliament to the Brothers and 25% to the Salafists


...Salafists are ostentatiously devout Moslems who figure the ostentation of their piety gives them the right to tell others how to do it and to kill those who don't listen to them...


. Suddenly they are raising their heads and holding the government accountable.

Witness the unprecedented attack on the prime minister during the funerals -- and the absence of the president, who feared popular anger. Shots were fired at the Brotherhood's headquarters and guards had to be posted at their institutions throughout the country. For it is clear that the

gunnies

who murdered the soldiers believed in the Brothers' ideology; they came to kill in the name of Islam and to hasten the advent of "the true Islam."

Morsy must tackle this difficult issue even though he shares their ideology and aspires to see Islam ruling the entire Middle East and then the world. The tenets of the Brotherhood were set down by the founding fathers more than 80 years ago and they are the basis of all Islamic terror -- from Al-Qaeda to the numerous Islamic Jihad
...created after many members of the Egyptian

Moslem

Brotherhood decided the organization was becoming too moderate. Operations were conducted out of Egypt until 1981 when the group was exiled after the

liquidation

of President Anwar Sadat. They worked out of Gaza until they were exiled to Lebanon in 1987, where they clove tightly to Hezbollah. In 1989 they moved to Damascus, where they remain a subsidiary of Hezbollah...
istic groups. Now that the Brotherhood has achieved is first goal, to gain control of Egypt, can it turn its back on the values for which it has been fighting for so long? Can it forget ideology and take the practical approach necessary to govern a modern country in need of urgent economic reforms? Morsy's reaction to what happened in Sinai shows the depth of his embarrassment. Witness the extreme reluctance of the regime to name the perpetrators of the massacre and the recurrent use of the phrase "unknown assailants" or thinly veiled allusions to the Mossad. Because, of course, in Egypt, when all else fails, one can always blame Israel. And so a "spontaneous" demonstration vociferously called for the Israeli ambassador to be expelled. This does not bode well for the future of relations between the two countries, which should be joining forces to fight a common enemy in Sinai.

Will the Egyptians be content with a token reprisal raid or will they invest time, money and effort to eradicate Islamist terror cells in Sinai? It is obvious that there will be no long-term solution without an all-out effort to help the some 300,000 Beduin living in the peninsula in conditions of extreme poverty and neglect. Unfortunately, it is not likely to happen anytime soon.

Morsy has neither the resources nor the political will to do anything about it. He is doing his best to ignore the elephant in the room:

Hamas, always the voice of sweet reason,

, the

Gazoo

offshoot of the

Moslem

Brothers, which must have known of the attack in advance but did nothing. What we will probably see is some kind of working agreement according to which Hamas will do its utmost to prevent similar events in order not to further embarrass Morsy. Meanwhile,


...back at the chili cook-off, Chuck and Manuel's rivalry was entering a new and more dangerous phase...


the flow of contraband armaments will go on unabated, and at the same time, the Egyptians will clamor for a revision of the peace agreement and the remilitarization of Sinai.

This is not what the

gunnies

at Kerem Shalom intended. Not only did they fail in their attempt to kill as many Israelis as possible, they have thrown Egypt into disarray.


A clear sign that Allah did not approve of their goals, their methods, and/or their dear little selves...Welcome to Hell, suckas!

What they did may well turn out to be a watershed in the history of post-revolution Egypt.
Posted by: trailing wife || 08/11/2012 00:00 || Comments || Link || E-Mail|| [6459 views] Top|| File under:
India-Pakistan
Khan and the Taliban
[Dawn] IMRAN Khan wants to lead a 'peace caravan' to South

Wazoo

to protest drone strikes, but the TTP is having none of it. Speaking to the

News Agency that Dare Not be Named

, a TTP

front man

Ihsanullah Ihsan has condemned Khan and his 'liberal' politics and declared that if the PTI does try to hold his political rally in South Waziristan, the TTP shura will convene to decide how to respond. While the spokesperson did yesterday reject that he had threatened to kill Imran Khan

... aka Taliban Khan, who ain't the brightest knife in the national drawer...
, the crux of his accusation against the latter and the democratic system stand: the PTI chief is a liberal infidel and the democratic system is un-Islamic. To some, the TTP's outrageous claims will be a definitive rebuttal of the oft-repeated allegation that Mr Khan is soft on terrorism and that he misrepresents the real reasons for the existence of Islamist violence in Pakistain and the region. After all, how can 'Taliban Khan' be a friend of the Taliban if they denounce him in emphatic terms?

But that would be to miss the point. The TTP's loathing for the way Pak state and society is organised is so extreme that even flawed political narratives that are part of mainstream Pakistain are viewed as repugnant and worthy of elimination by the TTP and like-minded

jihad boy

s. The denunciation of the PTI's political platform by the TTP is first and foremost about the danger that violent radicalism continues to pose in Pakistain -- nobody is safe, not even those who take up causes, such as opposing
drone strikes, that would seemingly work to the benefit of

faceless myrmidons

themselves.

There is, however, another, perhaps more subtle, point at work here: the politics of Imran Khan, the religious right and even other mainstream centre-right parties in Pakistain help perpetuate the confusion and uncertainty that prevents the public from truly understanding the threat militancy poses to the state of Pakistain and the fabric of society. When Mr Khan argues that if it weren't for the 'foreign occupation' of Afghanistan, militancy in Pakistain would be a virtually non-existent phenomenon -- a historically and factually incorrect theory -- it only serves to deepen the societal confusion about Islamist militancy that has been nurtured by the security establishment since the days of the Afghan jihad against the Soviets. The Taliban want to remake Pakistain in their own frightening and grotesque image, as TTP spokesperson Ihsan proudly stated. Until they are defeated and the mindset they represent decisively rolled back in society, Pakistain will be in danger. That, more than anything else, is the message the political class should be sending Paks.

Posted by: Fred || 08/11/2012 00:00 || Comments || Link || E-Mail|| [6457 views] Top|| File under: Govt of Pakistan
'Honour' and impunity
[Dawn]
LONDON'S spectacular Olympic opening ceremony showed a nation at ease with itself. It mixed England's green and pleasant land with the grime of the Industrial Revolution before transforming into a modern portrait of a country where everyone has a contribution to make.

A hint of bhangra, a heavy dose of rap and a scene showing West Indian immigrants arriving on the Windrush emphasised the UK's multicultural present.

One week later, and a different truth about

Britannia

emerged -- one that has led to a round of deep soul-searching about the country's real identity and how to protect vulnerable youngsters.

Last Friday the parents of 17-year-old Shafilea Ahmed were sentenced to 25 years in prison for her murder.

It was a sickening crime. Shafilea's brother and three sisters watched as their mother and father first strangled her, then stuffed
a plastic bag in her mouth. Her body was dumped in a river, to be discovered months later in 2004.

The judge at Chester Crown Court in the northwest of England, Justice Roderick Evans, was in no doubt about the motive, having heard how Shafilea refused a forced marriage in Pakistain and that her mother attacked her after finding boys' numbers on her cellphone.

"Although you lived in Warrington, your social and cultural attitudes were those of rural Pakistain and it was those you imposed upon your children," he said. "She [Shafilea] was being squeezed between two cultures, the culture and way of life that she saw around her and wanted to embrace, and the culture and way of life you wanted to impose upon her ... an expectation that she live in a sealed cultural environment separate from the culture of the country in which she lived was unrealistic, destructive and cruel."

Coming so soon after the Rochdale sex grooming case, in which nine men -- eight of Pak origin -- were convicted of exploiting girls as young as 13, Shafilea's murder has put the British-Pak community in the spotlight.

Newspaper columns and blogs have been filled with difficult questions. Why was more not done to protect a young woman when teachers and friends knew she was suffering at home? Was Shafilea the victim of two unloving and desperately cruel parents or was she also killed by that clash of cultures described by the judge?

And ultimately, have we become too accommodating of foreign cultures that land in the UK with outdated ideas of a woman's place, too scared to sound the alarm for fear of accusations of racism and Islamaphobia?

These are difficult questions that many have shied away from asking in the past. For too long such questions of identity have remained the preserve of the hate-filled anti-immigration campaigners, looking for reasons to exclude foreigners, rather than those seeking an inclusive notion of what it means to be British.

Who knows what the answers are? The point is that the Shafilea's murder means these are questions that can no longer be ignored.

But what about here in Pakistain? This, after all, is where Shafilea was destined to be a reluctant bride before drinking a bottle of bleach during a visit months before she was murdered. Has such a high-profile death provoked a similar round of soul-searching?

Last year almost 1,000 women and girls were killed in so-called 'honour killings', murdered by brothers, husbands or fathers for supposedly bringing shame on their families, according to the Human Rights Commission of Pakistain.

There are plenty of recent examples.

In Hyderabad last week Raheela Sehto, 22, was

rubbed out

by her brother, apparently because she had refused an arranged marriage in favour of a love match. As if that wasn't bad enough, the shooter was a lawyer and the crime happened in front of dozens of witnesses inside a courtroom.

And it is still unclear whether four women in Kohistan


...a backwoods district of Khyber Pakhtunkhwa distinguished by being even more rustic than is the norm among the local Pashtuns....


were killed after being filmed clapping and singing with men at a wedding.

A team of

Sherlocks

visited and returned before admitting they couldn't be sure if all the women were still alive.Those are just the tip of the iceberg. Every week the newspapers are filled with stories of young women setting themselves alight, swallowing poison, throwing themselves down stairs or killed in kitchen accidents shortly after rows with family members. How many of those are investigated by the police? How often is the family's word simply taken at face value?

In Shafilea's case, her trip to Pakistain might have offered a chance to intervene, to stop her downward death spiral.

When a teenage girl was brought to a local clinic after drinking a bottle of bleach, why was no warning bell sounded? At the end of her treatment, doctors simply handed the medical records to the parents. There were no awkward questions about why a 16-year-old had tried to poison herself.

The truth is that girls like Shafilea don't matter much in the patriarchal society found across rural Pakistain, whether the towns along the GT road or the villages of upper Sindh. It is a land far from the smart salons of Bloody Karachi


...formerly the capital of Pakistain, now merely its most important port and financial center. It may be the largest city in the world, with a population of 18 million, most of whom hate each other and many of whom are armed and dangerous...


or the diplomatic circuit of Islamabad where women are only valued as potential brides and jirgas can sentence rape victims to death.

So just as Shafilea tells us something about modern

Britannia

, she also shines a light on a facet of Pakistain in 2012 that many would rather ignore: there is a brutal underbelly that desperately needs reform.

This is not about Islam or its values. It is about murders that aren't investigated, murderers who walk free and a terrifying culture of impunity.

Posted by: Fred || 08/11/2012 00:00 || Comments || Link || E-Mail|| [6458 views] Top|| File under: Govt of Pakistan
-Election 2012
Bleg for promising conservative politicians to support
As I did two years ago, I'm asking the Rantburg community to suggest politicians for the House or the Senate to support financially.

I've been saving a little each month since the 2010 elections to donate to financially conservative politicians (I don't care about their social stuff, just whether they'll get/keep the fed out of my pocket).

As with 2 years ago, this would be $25 or $50 donations, perhaps once, perhaps more than once. I'll do my own research on the candidates suggested, and - to be completely upfront here - will not donate to candidates who don't have a snowball's chance in hell of winning. At this critical time in our country's history, I can't afford to waste what little I can donate on a "feels good" but non-winning candidate.

I already have the following on my donations list, so please don't bother to suggest them again:

Allan West
Richard Mourdock
Tom Cotton
Mia Love

And of course, the presidential ticket, but that goes without saying.

The idea here is to keep the House and flip the Senate.

Thanks.

(Fred/Mods - please delete if you don't think this is appropriate. Obviously there's no "source" link.)


Moved to Opinion, because this is not news, as well as for more exposure. Barbara, I think this is utterly appropriate. Let's hear what you think, O Rantburgers!
Posted by: Barbara || 08/11/2012 12:29 || Comments || Link || E-Mail|| [6462 views] Top|| File under:
Who's in the News
37
[untagged]
9
Govt of Pakistan
5
Arab Spring
5
Govt of Syria
4
al-Qaeda in Arabia
2
TTP
2
al-Shabaab
1
Abu Sayyaf
1
Hamas
1
Pirates
1
Thai Insurgency
1
al-Qaeda in Pakistan
1
al-Qaeda in Iraq
1
Ansar Dine
1
Boko Haram
Bookmark
E-Mail Me
The Classics
The O Club
Rantburg Store
The Bloids
The Never-ending Story
Thugburg
Gulf War I
The Way We Were
Bio
Merry-Go-Blog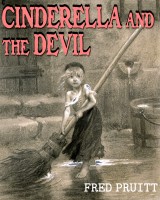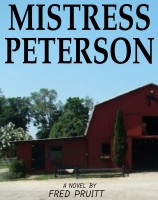 On Sale now!


A multi-volume chronology and reference guide set detailing three years of the Mexican Drug War between 2010 and 2012.

Rantburg.com and borderlandbeat.com correspondent and author Chris Covert presents his first non-fiction work detailing the drug and gang related violence in Mexico.

Chris gives us Mexican press dispatches of drug and gang war violence over three years, presented in a multi volume set intended to chronicle the death, violence and mayhem which has dominated Mexico for six years.
Click here for more information


Meet the Mods
In no particular order...


Steve White
Seafarious
Pappy
lotp
Scooter McGruder
john frum
tu3031
badanov
sherry
ryuge
GolfBravoUSMC
Bright Pebbles
trailing wife
Gloria
Fred
Besoeker
Glenmore
Frank G
3dc
Skidmark
Alaska Paul



Better than the average link...



Rantburg was assembled from recycled algorithms in the United States of America. No trees were destroyed in the production of this weblog. We did hurt some, though. Sorry.
3.238.118.78

Help keep the Burg running! Paypal: