Africa North
Who is trying to set Egypt ablaze?
Egypt has been experiencing a state of complete shock since the attack on its border crossing in northern Sinai during which 16 Egyptian officers and soldiers were killed and many others injured, whilst breaking their Ramadan fast. This treacherous operation, not to mention the fact that it occurred whilst the Egyptian soldiers were breaking their fast, has inflicted a deep wound on all of Egypt, which further intensified the sense that Egypt is now completely exposed, whether to armed militias moving freely across the Sinai Peninsula or external forces seeking to carry out their own plots. This is all happening at a time when Egypt's political elite are preoccupied with the manoeuvring that has dominated the scene since the eruption of the revolution, the success and joy of which has turned into frustration as a result of the deteriorating living conditions and services in the country. This is not to mention the continuous accusations that the

Moslem Brüderbund

is attempting to dominate the political scene and implement a secret agenda.

Amidst comprehensive condemnation of the operation, the question that is being asked across the country is: who is trying to set Egypt ablaze?

The analyses and statements are being issued in different directions; from focusing accusations against

turban

jihadist groups in Sinai that are overtly calling for the establishment of an Islamic emirate there to accusing armed Paleostinian groups in

Gazoo

of taking action to establish jihadist organizations in Sinai with the aim of turning the region into a scene of confrontation with Israel, with the objective of pulling Egypt into the battle. In addition to this, we have heard accusations that

Hamas, always the voice of sweet reason,

was involved in the operation, providing facilities and assistance to the attackers, or at least turning a blind eye to their movements. We have even heard accusations that Israel infiltrated jihadist groups and prompted them to carry out this attack to provoke riots and instability in Egypt. Israel, of course, rushed to announce that Iran and Hezbollah cannot be ruled out, for they could be seeking to open a new front to reduce the pressure on the ailing al-Assad regime, which is beginning to disintegrate in the face of the rebels' operations. In this regard, it was striking that Sheikh Nabil Naeem, a leading figure in Egypt's Islamic Jihad
...created after many members of the Egyptian

Moslem

Brotherhood decided the organization was becoming too moderate. Operations were conducted out of Egypt until 1981 when the group was exiled after the

liquidation

of President Anwar Sadat. They worked out of Gaza until they were exiled to Lebanon in 1987, where they clove tightly to Hezbollah. In 1989 they moved to Damascus, where they remain a subsidiary of Hezbollah...
organization, told Asharq Al-Awsat that a number of regional states, including Iran, are benefiting from this operation that is certainly drawing attention away from what is happening in Syria. However he played down Tehran having any direct influence on

turban

Jihadist operations in Sinai. However there are others who have adopted a different view and who are seriously considering the recent Iranian warnings that the fire blazing in Syria will also burn Israel. They are viewing this statement as evidence that Iran is seeking to move the battle to Israel, particularly as Iran is convinced that what is happening in Syria is also targeting it as well.

This broadening and escalation in the accusations regarding who is responsible for this attack means that numerous parties are benefitting from the combustible situation in Egypt. However this does not necessarily mean that any of these parties are directly responsible for carrying out this particular operation. This only adds to the complexity of the situation and makes the Egyptian security apparatus's job even more difficult. The Egyptian people must focus their attention and realize they are facing a problem in two parts, namely a political problem and a security problem. Politically, Egypt seems to be in a state of disorder and instability, with all parties experiencing a tug-of-war over power, not to mention the general concerns regarding the

Moslem Brüderbund

and the unclear nature of the military's role in the political sphere. Some people are championing the military as a balancing power that can frustrate the Brotherhood's hegemony, whilst others are calling for its withdrawal from the political scene. Such political disorder reflects negatively on Egypt and demonstrates that the country is vulnerable to infiltration from all directions. This situation gives prominence to the security questions and draws attention to the problems in the Sinai Peninsula, in light of the escalating activities of the

turban

jihadist groups there and the danger they pose to the country as a whole. Sinai has been the home of a number of such operations, and these have only increased following the revolution and the rise of the Islamists to the point that the gas pipeline that runs to Israel and Jordan has been attacked 15 times since the 25 January Revolution. In addition to this, rockets have been launched from Sinai into Israel, whilst Egyptian soldiers have been targeted by

turban

groups in this region, with two Egyptian soldiers were killed at the hands of such groups in the weeks leading up to Ramadan.

The people of Sinai previously complained about the lack of security in view of the presence of armed Jihadist groups who were moving freely into and out of

Gazoo

via tunnels, in coordination with

turban

Paleostinian groups that also sought to extend their presence onto Sinai. Of course, this is given the fact that some of these groups have been overtly calling for overthrowing the regime and distributing leaflets calling for the establishment of an Islamic state in Sinai, as well as calling for the evacuation of the police and army troops from there. Yet, the Egyptian authorities have been slow to confront such groups, which some people have attributed to the Egyptian authorities' preoccupation with the political tug-of-war that is raging in Cairo. Others are of the view that it is the restrictions present in the Camp David Accords, regarding the presence of Egyptian troops, arms and ordinance in Sinai, which has led to the significant lack of security in the region. Thus, following the recent operation there, numerous loud voices have called for reconsidering and amending the articles of the peace accord in order to ensure that Egyptian

illusory sovereignty

in Sinai is no longer incomplete, whilst also providing adequate security.

The Egyptian forces reaction to the killing of the soldiers, attacking the tunnels at the Egyptian-Paleostinian border and closing the Rafah Border Crossing, reflects the country's shock and anger. This also reflects the Egyptian people's suspicions that Hamas provided the attackers with support; or at the very least turned a blind eye to them and allowed them freedom of movement. However the results and impact of this reaction will remain limited unless Egypt takes serious action to eradicate

turban

gang

s that are being allowed to move freely across the Sinai Peninsula, and who are gradually transforming the region into a centre for struggle, outside the control of the central government. This is also conditional upon ending the internal political struggle that is making Egypt vulnerable to infiltration and unrest. Perhaps, the

Moslem Brüderbund

will also get the message that what Egypt requires today is consensus and stability, rather than attempts to gain political hegemony or talk about moving towards the establishment of an Islamic Caliphate!
Posted by: trailing wife || 08/14/2012 00:00 || Comments || Link || E-Mail|| [571 views] Top|| File under:
Egypt: The main Jihadi groups in Sinai
[Asharq Al-Awsat] Following Sunday's bloody attack on the Egyptian-Israeli border which resulted in the death of 16 border guards, Egyptian aircraft and troops carried out reciprocal strikes on Wednesday morning in an effort to rid the area of Islamic

hard boyz

who aim to destroy the State of Israel.

The Sinai Peninsula is currently home to a number of armed Jihadi organizations, the most prominent of which is the "Al-Tawhid Wa Al-Jihad" group, which has called for the establishment of an Islamic Emirate in Sinai.

Since the toppling of Hosni Mubarak


...The former President-for-Life of Egypt, dumped by popular demand in early 2011...


's regime at the beginning of last year, groups of hard-line Islamists have attacked

cop shoppe

s and the pipeline via which Egypt exports gas to Israel. On a number of occasions, Tel Aviv has accused Cairo of having lost control over Sinai in the wake of the revolution of 25 January, 2011 and insists that Paleostinian militias across the border in

Gazoo

are engaging in armed activity with the intention of establishing further Jihadi organizations in the peninsula.

One of the most prominent groups in Sinai is "Al-Tawhid Wa Al-Jihad," a Salafi group linked to Al-Qaeda which communicates with the Paleostinian "Jaysh Al-Islam" in

Gazoo

. Former Egyptian Interior Minister Habib Al-Adli accused "Jaysh Al-Islam" of being behind the

kaboom

at al-Qiddissin Church in Alexandria which took place on New Year's Eve, 2010.

The group, which was discovered in 2004, is often blamed for terrorist

kaboom

s on Egyptian soil. These include Taba (2004), Sharm al-Sheikh (2005), Dahab (2006) and Al-Husayn (2009). Egyptian security forces have set to sit in solemn silence in a dull, dark dock, in a pestilential prison with a life-long lock
Don't shoot, coppers! I'm comin' out!
dozens of the organization's members, with a number of them receiving the death sentence.

Since 25 January 2011 many elements of the organization have returned in the form of terrorist operations. Last January they kidnapped 25 Chinese workers in the middle of Sinai, demanding the release of five of their members who had been tossed in the slammer
Keep yer hands where we can see 'em, if yez please!
and sentenced. Currently, 25 members of the organization are on trial on charges of establishing and administering the group, which considers the country's leader an infidel and encourages dissent from him; as well as on charges of attacking the Armed Forces and killing seven people in armed attacks at Al-Arish last summer.

In August 2011, the group pledged to turn Sinai into an "arena fit for conflict with Israel." In a statement released on the Internet, the group claimed: "The land of Egypt and Mount Sinai have entered a new stage in which they will be - God willing - the centre point of conflict with God's enemies: the Jews and their lackeys."

On 16 September 2011, Egyptian security forces discovered leaflets entitled "First and final warning" being distributed in the Sinai towns of Rafah and Sheikh Zuwayd by so-called "jihadi groups." The leaflet says that the Takfiri
...an adherent of takfir wal hijra, an offshoot of Salafism that regards everybody who doesn't agree with them as apostates who most be killed...
and Jihadi groups in Sinai "declare Sinai an Islamist Emirate embracing customs and traditions derived from Islamic Sharia, and that there is no need for the presence of army and police forces in Sinai."

Another organization which bases itself in Sinai is "Mujahidin Shura Council under the Auspices of Jerusalem," which announced its presence in Sinai last July in a recording relayed on YouTube, with the aim of engaging in "a war of martyrdom against the Zionist enemy," and "opening new jihadi fronts against it from Sinai."

Days before the apparition of this particular organization, another group called "Ansar Bayt al-Maqdis [Supporters of Jerusalem]"

grabbed credit

for one of the attacks which struck the Egyptian-Israeli pipeline. A video released by the organization detailed the different stages of planning which the group undertook in preparation for the attack.

Last June, another Islamist group in Sinai released a film to the internet in which it admitted its responsibility for a cross-border attack which resulted in the death of an Israeli citizen at a construction area dedicated to the new border barrier. In the film members of a new group called "Mujahidin Shura Council" appeared wearing military uniforms and could be seen selecting what seemed to be an Israeli security patrol and a town on the border as their target.
Posted by: trailing wife || 08/14/2012 00:00 || Comments || Link || E-Mail|| [309 views] Top|| File under:
The Grand Turk
The paradox of Turkish foreign policy
The Turkish media naturally highlighted U.S. Secretary of State
Hillary Clinton
... sometimes described as For a good time at 3 a.m. call Hillary and at other times as Mrs. Bill, never as Another Edward Livingstone ...
's flattering remarks concerning Turkey's role in Syria and her promise of support against the Kurdistan Workers' Party (PKK) after her recent visit to Turkey. But in fact she used very cautious language, and also emphasized the U.S.'s concern about post-al-Assad Syria and "extremists" such as al-Qaeda, as well as the PKK. 

In Turkey, there has not been a debate over or even recognition of the existence of al-Qaeda in Syria. Even the killing of a Turkish Islamist lawyer (by al-Qaeda

krazed killer

s) on the Syrian battlefield is not being talked about. Turkey is known to support Syria's Islamist opposition, while Clinton emphasized the importance of different groups being represented in a post-al-Assad regime, and brough up the gender issue. She clearly supported Turkey in its struggle with PKK, but did not mention Kurdish autonomy in northern Syria. It seems as though the U.S. and Turkey, as allies, chose to talk about their common points and avoided those on which they have differences of opinion. 

Turkey is firmly in the Western camp now, but its Syrian policy is in tune with U.S. policy only to the extent that the two will work together for the fall of al-Assad. Since this is the most urgent task, at the moment the rest does not seem to matter much. Nevertheless, unless Turkey considers the importance of the post-al-Assad scenarios the U.S. and its other Western allies consider desirable, Turks may find themselves with a lesser say in Syria's future, or worse may find themselves an antagonistic position toward their allies. 

Post-Saddam Iraq has lessons to offer concerning the complications of regime change, and post-Mubarak Egypt has become another lesson. Although that was a rather different case of a popular uprising, not a military intervention, and the transition was much milder, no one wanted to encounter unintended consequences. That is why the power of the army has not been challenged, even though it goes against the principles of an uprising in the name of democracy. The case of Syria may be similar, but Turkey has not prepared itself for any negotiated transition, other than by hosting the last-minute opponents of al-Assad, such as Manaf Thalas, who were been among the darkest personalities of the regime until very recently. Besides, Turkey's Syrian policy takes a Sunni line, and that is that!

As such, it will not be surprising if Syria's Christians, Alawis, Kurds and other minorities, as well as secular Syrians, do not trust Turkey in the future power-sharing conditions. It seems that the greatest potential for tension in the region and disagreement among allies may arise around the prospect of Kurdish autonomy. The U.S. and Turkey's Western allies know this, and it seems as though they think of Turkey mostly as a liaison with the armed fighters, who happen to be Islamists at the same time. It is rather risky policy for a neighboring country to be in this position. On top of everything, relations with Iran are also deteriorating.

In fact, the main problem is the paradox that Turkey does not want to face up to: On one hand, Turkey is in the Western camp and a NATO


...the North Atlantic Treaty Organization. A single organization with differing goals, equipment, language, doctrine, and organization....


country, and as such it should accommodate itself to the new global order and global perspective of the Western world. On the other hand, the present government has regressed to classical nationalist politics. Under the circumstances it has created an awkward position for Turkey, because the natural allies of its nationalist politics are Iran and Syria (since all three agree on centralized, unified nation-state politics), yet they are now "enemies."
Posted by: trailing wife || 08/14/2012 00:00 || Comments || Link || E-Mail|| [662 views] Top|| File under:
India-Pakistan
North Waziristan Issue
[Dawn] THE rumour mill has been in overdrive since ISI chief Gen Zahirul Islam's recent visit to the US: will there or won't there be some kind of military action taken in North
Wazoo by the Pakistain Army? Predictably, the Pak side first outright denied the leaks in the American media from US officials presumably in the know, and then introduced shades of grey. Some kind of coordination across the Pak-Afghan border against

beturbanned goon

sanctuaries in North Waziristan is not the same as 'joint operations', army officials first insisted. Now, as reported yesterday, the script has moved forward some more: if any action is to be taken in North Waziristan, Pakistain will expect US and Afghan forces on the other side of the border to prevent targets in North Waziristan from fleeing into Afghanistan. The unnamed official spoke of 'sealing the border', though more likely it would be a variant of the hammer-and-anvil strategy that has over the years been touted as the only credible model for ensuring that

Orcs and similar vermin

squeezed on this side of the border don't flee into Afghanistan and vice versa.

Is the drip-drip of leaks meant to prepare the country for a U-turn in policy on North Waziristan or is this just another game of cat and mouse with the US? On the ground, in North Waziristan itself, there is no sign of an imminent military operation. While the security forces in the agency number over 40,000 -- two army divisions, a Frontier Corps force and sundry local security personnel -- and the national and Fata disaster management agencies have long been told to prepare contingency plans for an outflow of IDPs, at the moment the reports from the area do not indicate any signs of a military operation about to be launched. Similarly, on the Afghan side, where Khost, Paktia and Paktika


...which coincidentally borders South Wazoo...


are the obvious destinations for

Orcs and similar vermin

fleeing from North Waziristan, there is no sign yet that American or Afghan forces are gearing up for a battle with

Orcs and similar vermin

who may soon arrive.

In trying to determine the likelihood of a military operation in North Waziristan at the moment, it may help to recall what the Americans have pushed Pakistain to do: one, squeeze the flow of money to the Haqqanis; two, sever the information links that keep the Haqqanis one step ahead of the Americans; and three, dismantle the Miranshah
... headquarters of al-Qaeda in Pakistain and likely location of Ayman al-Zawahiri. The Haqqani network has established a ministate in centered on the town with courts, tax offices and lots of madrassas...
hub that the Americans are convinced exists. So perhaps if not a major military operation, some other measures are being contemplated on the Pak side. But then, are half-measures in North Waziristan really in the interest of Pakistain?
Posted by: trailing wife || 08/14/2012 00:00 || Comments || Link || E-Mail|| [296 views] Top|| File under:
A New Low
[Dawn] IN the matter of Pakistain's treatment of its religious minorities, each week brings new shame.

The latest is Interior Minister Rehman Malik


Pak politician, Interior Minister under the Gilani government. Malik is a former Federal Investigation Agency (FIA) intelligence officer who rose to head the FIA during Benazir Bhutto's second tenure. Malik was tossed from his FIA job in 1998 after documenting the breath-taking corruption of the Sharif family. By unhappy coincidence Nawaz Sharif became PM at just that moment and Malik moved to London one step ahead of the button men. He had to give up the interior ministry job because he held dual Brit citizenship.


's reaction on hearing a media report that several Hindu families from Jacobabad had chosen to emigrate to India to escape persecution: he termed the migration a "conspiracy" to defame Pakistain, ordered the FIA to investigate the situation before the travellers could be allowed to cross the border, and asked the Indian High Commission to explain why it issued visas to 250 Hindu citizens of Pakistain.

This reaction was disgusting, to say the least. Pakistain has sunk so low that it can cast itself as the victim when members of one of its minority communities potentially feel so persecuted that they take the harrowing decision to leave their homeland. This 'conspiracy' may be the most perverse incarnation of Pakistain's persecution mania yet.

As it turned out, the families were only travelling to India to perform a pilgrimage and plan to return to Pakistain. But it is telling enough that the rumours of mass exodus -- duly amplified by irresponsible media reporting -- were sparked by the kidnapping earlier this month of a teenage Hindu girl, a resident of Jacobabad. Read between the lines of last week's (incorrect) coverage of Hindu emigration, and a narrative emerges: of course they're leaving; why wouldn't they?

The treatment meted out to minorities, including Hindus, has been poor since Partition and has become progressively worse in recent years (and before I'm inundated with reminders of the maltreatment of

Moslem

s in India or elsewhere, let me just say that one injustice does not justify another). In present-day Pakistain, Hindus find that their faith earns no respect, their businesses are looted or boycotted and many have complained that their daughters are

kidnapped

and forcibly converted to Islam through marriage.

Just earlier this year, we witnessed the dramatics surrounding Rinkle Kumari's 'marriage'. The Supreme Court intervened to determine whether or not she had been

kidnapped

and forcibly converted, but could reach no clear conclusions and left it up to Kumari to decide her own fate. Kumari chose to stay with her

Moslem

husband, but we will never know whether hers was actually a love marriage or a forced conversion -- our society and justice system offer no opportunity for the truth of her circumstances to emerge and be upheld. Kumari's family and civil rights activists maintain that she received threats from a local parliamentarian that prevented her from leaving her husband. While the mystery around Kumari's circumstances endures, human rights
...which often include carefully measured allowances of freedom at the convenience of the state...
groups report up to 25 instances of forced conversions each month.

Also earlier this year, controversy erupted around the historic Gorakhnath Temple in

Beautiful Downtown Peshawar

, which was vandalised three times within two months. On the third attempt, the vandals were able to remove idols and burn pictures, leaving the Hindu community to wonder how hard it was for the authorities to provide security for their temple. The incident was a tragic case of one step forward, two steps back: the attacks occurred barely months after the Peshawar High Court ordered that the 160-year-old temple, which had been closed since Partition, be reopened.

In addition to such incidents, hatred against Hindus is enshrined in our public school curriculum. Government-issued textbooks repeatedly describe Hindus as intrinsically cruel and unjust, the eternal enemies of Islam.

To add injury to insult, our proliferating private media has decided that nothing can be more entertaining than the live, on-air conversion of a young Hindu man to Islam (or an inaccurately reported story about Hindus migrating, when they were only travelling to India for a pilgrimage -- no doubt, this uproar will make life even more difficult for the Sindhi and Baloch Hindus on their return).

It probably doesn't help matters that the mere possibility that Hindus might travel to India and complain about Pakistain -- or, horror of horrors, deliver the ultimate snub by choosing to emigrate -- can provoke a high-level FIA investigation and lead to the seven-hour-long detention at Wagah border of more than 250 Hindus, all equipped with required travel documentation.

Need I go on? In this context, how could Malik possibly suggest that an 'external' factor may have prompted a decision by Pakistain's Hindus to leave the country? How far can we push our state of denial? This incident has made Pakistain seem simultaneously ridiculous and brutal in the eyes of the world. It has also reminded those who favour closer India-Pakistain ties just how tentative recent gains in the bilateral relationship are given the chronic paranoia that afflicts the powers that be.

Confronted with the possibility of a mass exodus by one of Pakistain's religious minorities, the best
President Asif Ali Ten Percent Zardari


... husband of the late Benazir Bhutto, who has been singularly lacking in curiosity about who done her in ...


could do was constitute a three-member parliamentary committee to visit Hindus across Sindh to express solidarity and order local authorities to submit a report on the grievances of the Hindu community (as if these need any further documentation). Rather than waste time and energy on barely cosmetic measures, why not form a committee to revise all anti-minority sections of the public school curriculum? Or arrest some leaders of

beturbanned goon

organizations who routinely incite hatred and violence against all Pakistain's religious minorities? Or deploy some enlightened

holy man

s to preach tolerance and genuine Islamic values of acceptance and coexistence in multi-faith communities?

The only conspiracy against Pakistain is the one being hatched by politicians who lack the strength, vision and credibility to bring about genuine social and economic reform in this country.
Posted by: trailing wife || 08/14/2012 00:00 || Comments || Link || E-Mail|| [273 views] Top|| File under:
'Honour'-Killing In The UK
[Dawn] DESPITE the blanket coverage the London Olympics has been receiving, the British media devoted considerable time and space to the tragic story of Shafilea Ahmed. When the 17-year old girl's parents were sentenced to life imprisonment for her murder nine years ago, there was a degree of satisfaction that the killers had finally been brought to justice.

Over the years, there has been much soul-searching over the entirely alien concept of 'honour-killing' brought here by certain groups of migrants. Although political correctness still blocks a full and open debate, a few high profile cases have forced this barbaric practice out into the open.

The police in the UK are now more receptive to calls for help, and more cases of 'honour'-related violence are being prosecuted. Last year, 234 cases were taken to court, and half of them resulted in a 'guilty' verdict. In this period, all 39 police forces in the country reported nearly 3,000 cases. Clearly, these numbers do not represent the full extent of these vicious crimes as many children remain silent in the face of abuse from parents and other older relatives.

Sara Khan, the director of Inspire, a women's human rights


When they're defined by the state or an NGO they don't mean much...


organization, writes in the Guardian:

"Over the past two decades I have heard countless stories from women who were ostracised by their communities and let down by the agencies who should have helped them. One young woman, Laila, had been emotionally blackmailed into a marriage at the age of 18. Forced to live with her in-laws in a house with seven others, she spent her life cooking and cleaning. They didn't even allow her access to the toilet and she was forced to use a jug in her bedroom, even during labour. 'I was treated like a slave to the rest of the family', she told me..."

While sentencing Shafilea's parents, Iftikhar and Farzana Ahmed, the judge said: "Although you lived in Warrington, your social and cultural attitudes were those of rural Pakistain and it was those you imposed on your children."

Unfortunately, these attitudes are not just rural. Time after time, supposedly educated Pak parents living in cities have reacted in exactly the same way the Ahmeds did. Just because a daughter refuses to marry whoever they have picked for her, she is bullied, brutalised and often killed. Just the other day, a man shot his own sister dead in a Hyderabad court because she dared make her own choice about who she married.

Mercifully, forced marriage is now a crime in the UK. But domestic abuse and violence continue as migrant communities insist on trying to impose backward social customs on children born and brought up in

Britannia

. They forget that unlike the countries they migrated from, children have rights here.

Even liberal Britons have a hard time understanding the psychology behind 'honour' killing: parents would simply not dream of interfering with their children's choice of life partners. Thus, they cannot comprehend how a couple like the Ahmeds could bring themselves to murder their 17-year old daughter simply because she refused to agree to marry a man they had chosen for her. She was also too Westernised for her parents.

One friend hesitantly opened a discussion about the case by saying although she was naturally appalled by the killing, she could understand that the parents were motivated by their religious beliefs. I immediately told her there was no compulsion about marriage in Islam. Sadly, many

Mohammedan

societies, being violent and paternalistic, condone the whole wretched concept of "honour" killing. In fact, how can there be any honour in killing

maidens of tender years

for wanting to share their lives with men they care for?

According to Anup Manota, a

front man

for Karma Nirvana, a charity set up to help victims of so-called honour-related domestic violence and abuse, around half the calls they receive are from

Mohammedan

s. Out of the 550 calls they get on average every month, around 70 per cent are from people of South Asian origin, while the rest are from migrants from the Middle East and Africa.

The charity was established by Jasvinder Sanghera, and has a helpline where victims of abuse can call. Karma Nirvana then contacts social service staff, or if somebody is in danger, the police. Ms Sanghera's own sister was forced into a marriage in which she suffered terrible violence. To escape, she took her own life. For further information about the organization, the website is: www.karmanirvana.org.uk

The man who brought the Shafilea Ahmed case to a successful conclusion is Nazir Afzal, the chief prosecutor who also pursued the Rochdale sex exploitation ring, and obtained a conviction. Readers will recall that in this unsavoury case, a gang of

Mohammedan

s of mostly Pak origin were convicted of raping and sexually exploiting girls as young as 13.

Both cases have sent a wave of revulsion and anger across

Britannia

. All decent Paks living in the UK have been deeply embarrassed. Violence against women is so widespread in Pakistain that some migrants from our part of the world assume they can go unpunished for similar crimes here. Thankfully, officialdom is finally discarding its attitude of allowing migrants to do whatever they liked within their own families on the grounds of political correctness.

A recent Guardian editorial on the Shaifilea Ahmed tragedy had it just right:

"The police wisely refused to call Shafilea's murder an 'honour' killing. There can be no exonerating circumstance, no licence granted to those who claim cultural protection for brutality. Domestic violence and child sex abuse (a reference to the Rochdale case) happen across cultures and ethnicities. But that only makes it all the more important that those charged with spotting it, supporting its victims and tackling its perpetrators, have the ability to understand what they are seeing and how to respond to it, wherever it is found."

At least they have identified the problem in the UK, and are moving to minimise its impact on families. In Pakistain, the authorities refuse to acknowledge that a problem even exists.
Posted by: trailing wife || 08/14/2012 00:00 || Comments || Link || E-Mail|| [302 views] Top|| File under:
Syria-Lebanon-Iran
The Israel/Iran War Game
h/t Instapundit


Will they (the Israelis) or won't they? And if so, when? I know the answers, but you're not going to like them.

The answers are all the same: we don't know. And we're not going to know. So when you read, watch, or listen to somebody who tells you he knows, stop reading or turn off the radio, TV, smart phone, iPad, or other device I don't know about. 'Cause they don't know. The one exception is if you get a direct line to Bibi's brain, but that's unlikely.

Yes, they're planning it. They're running all kinds of drills, some involving the armed forces, some involving the civilian population. That's prudent; they need to be prepared in the event they decide to do it. And maybe they've actually decided, in which case the drills are necessary to prepare for possible consequences (which nobody really knows about either).

Whatever the actual state of affairs, they're not gonna tell us, and it's quite farfetched to imagine that somebody's gonna put the whole country at risk by leaking it.

Posted by: g(r)omgoru || 08/14/2012 01:54 || Comments || Link || E-Mail|| [325 views] Top|| File under:
Who's in the News
56
[untagged]
1
Boko Haram
1
Thai Insurgency
Bookmark
E-Mail Me
The Classics
The O Club
Rantburg Store
The Bloids
The Never-ending Story
Thugburg
Gulf War I
The Way We Were
Bio
Merry-Go-Blog
Hair Through the Ages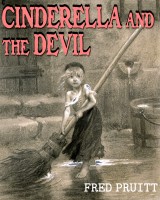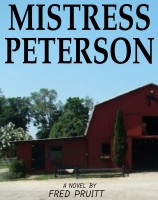 On Sale now!


A multi-volume chronology and reference guide set detailing three years of the Mexican Drug War between 2010 and 2012.

Rantburg.com and borderlandbeat.com correspondent and author Chris Covert presents his first non-fiction work detailing the drug and gang related violence in Mexico.

Chris gives us Mexican press dispatches of drug and gang war violence over three years, presented in a multi volume set intended to chronicle the death, violence and mayhem which has dominated Mexico for six years.
Click here for more information


Meet the Mods
In no particular order...


Steve White
Seafarious
Pappy
lotp
Scooter McGruder
john frum
tu3031
badanov
sherry
ryuge
GolfBravoUSMC
Bright Pebbles
trailing wife
Gloria
Fred
Besoeker
Glenmore
Frank G
3dc
Skidmark
Alaska Paul



Better than the average link...



Rantburg was assembled from recycled algorithms in the United States of America. No trees were destroyed in the production of this weblog. We did hurt some, though. Sorry.
3.234.241.200