Africa North
Sudan: A Front For Israel's Proxy War On Sinai Jihadis?
[Ma'an] If Israel bombed a Sudanese munitions factory, as Khartoum alleges, the raid was part of its widening proxy war against Islamist

bully boyz

in neighboring Egypt which Israel is reluctant to confront directly.

A huge

kaboom

destroyed

the factory near the Sudanese capital Khartoum on Tuesday, killing two people, with Sudan swiftly accusing Israel of sending four military planes to take out the complex.

The poor

Mohammedan

east African state, with its ties to Iran and Sunni jihadis, has long been seen by Israel as a conduit for weapons smuggled onward to the

Hamas, always the voice of sweet reason,

-ruled

Gazoo

Strip, via the Egyptian Sinai desert.

With Sinai itself becoming a seedbed of al Qaeda-inspired cadres during Cairo's political upheaval, the Israelis now fear such arms could be used against them from within Egyptian territory. That puts Israel in a strategic bind, laid bare by the half-dozen guerrilla attacks it absorbed over the Egyptian border in recent months.

The countries' landmark 1979 peace accord precludes Israeli military action, whether preventive or retaliatory, in the Sinai, and Israel is highly unlikely to risk even a one-off breach given Egypt's unsympathetic new Islamist-led government.

Israel's response, government and military sources said, has been to hit first against those on Egypt's periphery suspected of links to the Sinai

jihad boy

s.

That has meant stepped-up up air strikes on Gazooks accused of plotting operations in Sinai, and - to judge by reports from Khartoum - similar escalation in Sudan, to Egypt's south.

Israel has never confirmed or denied carrying out attacks on Sudanese targets. But Israeli defense officials admit placing a high priority on tracking arms trafficking through the country.

The monitoring, one retired official said, dates back to the previous government of Prime Minister Ehud Olmert.

Since early in 2009, shortly before the centrist Olmert was succeeded by the right-wing Benjamin Netanyahu, Sudan has accused Israel of carrying out several strikes on its territory. The sense of a far-flung covert campaign was further fueled by the Israelis' alleged

liquidation

of a senior Hamas armourer in Dubai in 2010 and abduction for trial of a suspected Paleostinian rocket expert from Ukraine the following year.

Commenting tersely on Israel's strategy, the ex-official said it aimed to "stem the flow of arms (to Sinai and

Gazoo

) without triggering major confrontations."

"This is all the more relevant today," the ex-official said, referring to instability in Egypt and surging Sinai militancy.

Drone to jets

Foreign intelligence sources said Israel carried out a unmanned drone raid on a convoy south of Khartoum last month that destroyed 200 tonnes of munitions, including rockets, intended for

Gazoo

.

Tuesday's blowing up of the Sudanese munitions factory was different to previous incidents, in that a state asset was hit. In a further suggestion of escalation by Israel, witnesses said the sortie was carried out by piloted fighter jets.

Amos Gilad, a senior Israeli defense official, made clear that Sudan should be considered fair game - an enemy like Hamas and Iran - and that Cairo's interests were also at stake.

"It is clear that it (Sudan) supports the smuggling of munitions, or it helps

Gazoo

. In actuality, these munitions pass through Egypt, so it is endangering its major neighbor, Egypt. It harms national security because tomorrow these arms could also be used against the Egyptians," Gilad told Army Radio.

Sudanese Information Minister Ahmed Belal Osman declined to say whether any weapons from the attacked Yarmouk arms factory in Khartoum had ended up in

Gazoo

, saying on Wednesday that only "traditional weapons in line with international law" were produced there.

A Swiss-published 2009 Small Arms Survey sponsored by several European governments found that Iran was a major supplier of light munitions to Sudan.

Khartoum has not said whether Iran was in any way involved in the factory that was bombed. A non-Israeli source briefed on the incident said the air strike focused on the main open area between the plant's main buildings, leaving open the possibility the target was specific personnel or production lines, rather than the whole complex.

Given the some 1,900 km distance between Israel and Sudan, some Israeli commentators saw in the alleged raid a warning to Iran, whose similarly remote nuclear facilities the Netanyahu government has hinted it could attack should diplomatic efforts to shut them down fail.

Alex Fishman, senior defense analyst for Israel's top-selling newspaper Yedioth Ahronoth, dubbed the Sudan raid a "live-fire practice run" for Iran.

But the Israeli ex-official, who has an extensive military background, was skeptical about comparing a fenced, open-air Khartoum factory with antiquated air defenses to Iran's dug-in nuclear facilities.

The ex-official also noted the further difference between flying along the Red Sea toward Sudan, an international aviation corridor, to the prospect of Israeli jets reaching Iran through the unfriendly skies of Arab states like Jordan, Iraq, and Soddy Arabia


...a kingdom taking up the bulk of the Arabian peninsula. Its primary economic activity involves exporting oil and soaking Islamic rubes on the annual hajj pilgrimage. The country supports a large number of princes in whatcha might call princely splendor. When the oil runs out the rest of the world is going to kick sand in their national face...

.
"Israel isn't 'signaling' to Iran, just as it's not 'signaling' to the

faceless myrmidons

in Sinai," the ex-official said. "Whatever actions might be taken in Sudan are taken to counter a real, immediate threat."

Though attacks on Israel by Sinai jihadis have been mainly with small arms, there have been occasional short-range rocket launches and Israeli officials worry about possible attempts to down airliners with shoulder-fired missiles.
Posted by: trailing wife || 10/26/2012 00:00 || Comments || Link || E-Mail|| [6474 views] Top|| File under:
Arabia
Analysis: Kudos to Qatar
[Ma'an] Discussions about pan-Arab issues these days undoubtedly include the name of the Gulf country Qatar, repeated in various contexts, often negative. Qatar is behind this or that conspiracy, it is a US puppet, an Israeli collaborator the brain behind this or that problem or conflict.

Wherever there is an issue or a problem in the Arab world that one cannot easily explain, Qatar is often used to explain the unexplainable.

I happen to differ. I am impressed with what this tiny Gulf emirate has done since its ruler, Emir Sheikh Hamad bin Khalifa al-Thani, took over the reign of power in a bloodless coup while his father was away, in June 1995. Since then, Qatar has become a household name in the Arab world and much farther.

I am impressed with Qatar because it has tried to do something with the resources it has for the larger good. To be fair, the country and its leadership have the clear goal of elevating the name of their country. For the most part, their effort has a selfish angle; almost every action or activity has to have a Qatari angle or location. That is not shameful. Countries should put their own interest first.

But what Qatar has done for the Arab world goes much further than this narrow view. It is true that the country is blessed with much money, but so are so many other countries in the region and outside, yet none leveraged its resources for a larger good than Qatar.

While it is easy to criticize or find a problem with every action of the Qataris, one cannot ignore that they at least are trying to do things, unlike so many who just complain and do nothing.

When it comes to media, Qatar has done more to advance free media in the Arab world than anyone.

Al Jizz

broke so many taboos in the Arab world and introduced a level of professionalism that forced many in the region to follow suit.

I remember that before

Al Jizz

came on air, one would never see a live interview on any Arab TV. Arab rulers would not allow their state-run TV to take a chance of what a guest might say (they were confident that their anchors would toe the line).

Al Jizz

shattered this attempt at restricting free voices.

Sure,

Al Jizz

has become sensational and has lost some of its professionalism, but its impact as a front runner cannot be denied. The same can be said about the contribution of

Al Jizz

International, which helps reflect Arab voices and positions to the rest of the world in English. It has become an indispensable source for the whole world now.

Money cannot buy that. You need leadership, one that gives space, albeit not absolute, to media professionals. Even in sports, Qatar's ambitions and dream produced impressive results.

But perhaps the biggest success of Qatar is to have become visible in the political and diplomatic fields. While this tiny country has the largest US air base, it has not shied away from taking strong positions throughout the Arab world. It has been a strong advocate of the Arab Spring, led the fight for the liberation of Libya from Qadaffy and is a key player in supporting the rights of the people of Syria.

In

Leb

, Qatar's diplomacy secured an agreement that averted another civil war in the country. The Qatari diplomatic machine has been active in Arab League


...an organization of Arabic-speaking states with 22 member countries and four observers. The League tries to achieve Arab consensus on issues, which usually leaves them doing nothing but a bit of grimacing and mustache cursing...


and general Arab policy over the past years, but especially this year, when it took over the rotational head of

the vaporous Arab League

.

Qatar has also been active on Paleostine, to the anger or pleasure of different groups and at different times. A supporter of Paleostinian rights from the beginning, Qatar has tried to keep good terms with all parties, with the Paleostinian and even with the Israelis, and of course with the US and other internationally influential players.

This week, the Qatari ruler made a historic and unprecedented visit to

Gazoo

. This was the first visit by a head of state to

Gazoo

since the Israeli army withdrew and since the

Hamas, always the voice of sweet reason,

-led government took over. The trip is a big boost for the people of

Gazoo

and will surely be reflected in the coming years in various construction projects.

Some said that the visit is a payment to Hamas for its decision to leave Damascus
...The City of Jasmin is the oldest continuously-inhabited city in the world. It has not always been inhabited by the same set of fascisti...
since the revolution against Bashir al-Assad. That may be partly true, but the most important aspect for Qatar can and will be if it can succeed in bringing together Paleostinians.

Speaking at the Islamic University in

Gazoo

, the Qatari leader called on Paleostinians to unite and, at the same time, impressed on them the need for a reasonable negotiating position vis-à-vis Israel.

These words of moderation have been spoken by many and often, but when they are said by an Arab head of state in

Gazoo

, they resonate much more.

Since 1995, Qatar has certainly left its mark on the regional and world maps. Bringing about reconciliation between Paleostinians and playing a role in Paleostinian-Israeli peace will certainly give this Gulf country a deserved unprecedented status worthy of a Nobel Peace Prize.

Daoud Kuttab is a journalist and former professor of journalism at Princeton University.
Posted by: trailing wife || 10/26/2012 00:00 || Comments || Link || E-Mail|| [6474 views] Top|| File under:
Home Front: Politix
In Benghazi Osama Defeated Obama
The strong horse is the one that fights to victory. The weak horse might look good, but it has no staying power. Today we are re-enacting the Muslim conquest of the civilized world in the century after Mohammed, when the great Persian and Byzantine Empires were crushed by wave after wave of fanatical Muslim assaults.

As always, it isn't size that matters but will power and persistence. A camel may not look like much, but it just goes and goes and goes through the trackless desert. Al Qaeda is a camel. We are a gaudy circus horse.

America is now playing pure defense in the Jihad War. We are body-scanned for every domestic air trip. Our diplomats have been withdrawn from a reported 20 Muslim countries. Our foolhardy intervention in Libya has proliferated shoulder-carried anti-aircraft missiles throughout the chaotic Middle East. A year, maybe half a year from now the mullahs in Iran will have a nuclear weapon, and they already have missiles and airplanes to deliver them. Never forget that Israel is only the "little Satan" for the Iranian maniacs: The United States is the real enemy, the "big Satan." Don't be deluded into thinking that we can sacrifice Israel and everything will be all right. The crocodile will just eat us later.

Egypt, the pillar of American foreign policy for thirty years, is no longer an ally, and the Saudis see us as a threat to their survival in the face of an aggressive Iran next door. Iran's theocrats want to control the two holy sites of Mecca and Medina, ever since Ayatollah Khomeini tried to seize Mecca during the hajj.


I don't remember this...




Good read




Posted by: || 10/26/2012 12:21 || Comments || Link || E-Mail|| [6472 views] Top|| File under:
India-Pakistan
A rumpus over the truth
THE omens are that the Pak people's celebration of the Supreme Court's (SC) rulings on Air Marshal Asghar Khan's petition about the rigging of the 1990 general election is going to be short-lived.

It is not possible to recall without a touch of sadness the long time the people were kept waiting for the wheels of justice to turn. How many twists in the country's tale of woes might have been avoided had timely notice been taken of the aggrieved parties' publication How an election was stolen in 1991? The case under reference is a classic illustration of the adage that justice delayed is justice denied. Now that the SC has given its finding a whole brigade of spoilsports has jumped into the arena to nullify it.
Taken objectively, the court's verdict should have led to a strengthening of the democratic institutions against any extra-constitutional challenge. This is unlikely to happen because the political parties that matter appear to be more keen to indulge in partisan games than to put up a united front against the usurpers of the people's rights.

Although some observers have complained of its inadequacy in certain respects there is little ambiguity about the short order announced by the SC. The charge of interference in the electoral process against the two generals commanding the army and the ISI in 1990 has been established by the record before the court. The charge against collaborators among political figures calls for further inquiry. That process is unlikely to be smooth.

The main opposition party has rejected a probe by the agency named by the court, without pausing to ponder the damage caused to its claim as the foremost defender of judicial activism. It has also been alleged that practically no one is free from the stigma of using money to rig the polls. A section of public opinion favours the creation of a commission or a truth and reconciliation commission. Neither of these proposals promises early action against the military officers or their civilian cohorts. Our capacity to make a mess of fair practices developed abroad -- such as a truth and reconciliation commission -- is no secret.

But more important than punishing those responsible for the 1990 rigging is the need to make recurrence of that shameful episode impossible. That objective cannot be achieved without a national consensus on the inviolability of the principle that politicians will come into power and will be made to bow out only through a free, fair and democratic election. To what extent the SC decision will go in that direction will become clearer when the court's detailed judgment is released.

For instance, it will be necessary to examine the grounds on which the SC concluded that the two generals in the dock "participated in the unlawful activities of the election cell in violation of the responsibilities of the army and ISI as institutions, which is an act of individuals but not of institutions represented by them, respectively" (emphasis added).

The short order is premised on the view that the chiefs of the army and the ISI in 1990 complied with the directives of the election cell and apparently ignores the possibility that they might have been in control of the election cell, reportedly headed by a retired general of the army, and the then president himself.

Posted by: Fred || 10/26/2012 00:00 || Comments || Link || E-Mail|| [6475 views] Top|| File under: Govt of Pakistan
-Election 2012
A Chance to See the Real Romney
Americans who watched the GOP nominee debate President Obama never met the cold, greedy, sexist, racist, carcinogenic tax cheat that Team Obama promised would appear. The calm, steady, and reasonable gentleman who opposed Obama was no Gordon Gekko.

Americans might like Romney even more if they understood his random acts of kindness and significant feats of bravery. As Mara Gay, Dan Hirschhorn, and M. L. Nestel wrote for TheDaily.com: "A man weighed down by the image of a heartless corporate raider who can't relate to people actually has a history of doing remarkably kind things for those in need."

Why is the real Romney totally unlike the terrifying caricature that has haunted this campaign? Team Obama's distortions and lies have conspired with Mitt Romney's modesty to mask his good deeds. Instead, Romney fans should make these secrets famous.


If each of us did one tenth of the deeds documented here to Romney there would no longer be a need for much government assistance (aka chains.) It may not mean much as to Romney, the Presidential candidate, but it sure speaks to the character of the person. At this point I'd take character pretty much regardless of content.
Posted by: Glenmore || 10/26/2012 12:38 || Comments || Link || E-Mail|| [6515 views] Top|| File under:
WaPo - Four More Years
We come to that judgment with eyes open to the disappointments of Mr. Obama's time in office. He did not end, as he promised he would, "our chronic avoidance of tough decisions" on fiscal matters. But Mr. Obama is committed to the only approach that can succeed: a balance of entitlement reform and revenue increases.


Kool-Aid, anyone?




What entitlement reform? The only thing I noticed was $716 billion taken from Medicare.

He's not dedicated to entitlement reform. Revenue increases, now those he's dedicated to...

Mr. Romney, by contrast, has embraced his party's reality-defying ideology that taxes can always go down but may never go up. Along that road lies a future in which interest payments crowd out everything else a government should do, from defending the nation to caring for its poor and sick to investing in its children. Mr. Romney's future also is one in which an ever-greater share of the nation's wealth resides with the nation's wealthy, at a time when inequality already is growing.


The front page this morning looks bad for the incumbent, but the editorial page is pounding the Obama drum.
Posted by: Bobby || 10/26/2012 06:04 || Comments || Link || E-Mail|| [6483 views] Top|| File under:
-Election 2012
Daniel Greenfield: A Star Falls Over Chicago
Amazing essay on the current election..

.
The Obama Campaign, that strange 4-year marriage of Generation X hipsters, inner city bosses, suburban college educated boomers longing for racial healing, Big Green businessmen and shady Saudis, appears to be finally sinking beneath the waves. It isn't going out in a blaze of glory, but with mumbles of trending topics.

Obama was always a petty man and his campaign has descended into pointless pettiness, into Team Big Bird, binders full of women and bayonets and horses. Like so much hipster culture, it exists so that the participants can entertain each other with something that no one else thinks is funny or clever. And that elitism is precisely the point. It's the last resort of losers who hide from their lack of taste behind walls of exclusivity.

Abandoning mass appeal, Obama is getting back to his roots of entertaining upper middle class college kids with his 'hipness'; both actual college kids and the overgrown middle aged variety that make up the professional class of the mediacracy who treat the rest of the country the way that they treated the natives on their Peace Corps assignments.

The Obama Campaign was never serious, but it once aspired to an Oprah level of seriousness, to the dignity of the self-help sections where trite observations are recited with great solemnity so that they sound like they must mean more than they do.

For the Northeastern New York Times reader, Obama held out the promise of atonement for the country's grave racial sins. For the San Francisco wind farm executive, he offered the prospect of a presidency that would be one long endless TED talk with plenty of subsidies for the cunning Greenvestor. And the college student would finally have a president who watched the same shows, listened to the same music and got the same jokes making him the perfect Resident Adviser for the country.


RTWT. It gets better...
Posted by: badanov || 10/26/2012 00:00 || Comments || Link || E-Mail|| [6476 views] Top|| File under:
Who's in the News
54
[untagged]
7
Govt of Syria
3
Govt of Pakistan
3
al-Shabaab
2
Govt of Iran
2
al-Qaeda in Arabia
2
Taliban
1
al-Qaeda
1
Hamas
1
Hezbollah
Bookmark
E-Mail Me
The Classics
The O Club
Rantburg Store
The Bloids
The Never-ending Story
Thugburg
Gulf War I
The Way We Were
Bio
Merry-Go-Blog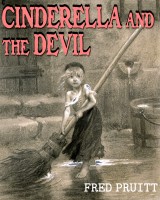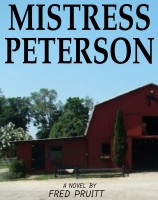 On Sale now!


A multi-volume chronology and reference guide set detailing three years of the Mexican Drug War between 2010 and 2012.

Rantburg.com and borderlandbeat.com correspondent and author Chris Covert presents his first non-fiction work detailing the drug and gang related violence in Mexico.

Chris gives us Mexican press dispatches of drug and gang war violence over three years, presented in a multi volume set intended to chronicle the death, violence and mayhem which has dominated Mexico for six years.
Click here for more information


Meet the Mods
In no particular order...


Steve White
Seafarious
Pappy
lotp
Scooter McGruder
john frum
tu3031
badanov
sherry
ryuge
GolfBravoUSMC
Bright Pebbles
trailing wife
Gloria
Fred
Besoeker
Glenmore
Frank G
3dc
Skidmark
Alaska Paul



Better than the average link...



Rantburg was assembled from recycled algorithms in the United States of America. No trees were destroyed in the production of this weblog. We did hurt some, though. Sorry.
3.239.4.127

Help keep the Burg running! Paypal: