-Short Attention Span Theater-
Old Soviet jokes become the new American reality
I have seen the future and ran away.

At first the move to America from the former USSR made me feel as though I had made a jump in time, from the stagnant depraved past into a distant dynamic future.

There was an abundance of commonly available futuristic contraptions, machines, and appliances that made everyday existence easier and more enjoyable. Less obvious but just as exciting was the media's openness: I no longer needed to read between the lines to know what was happening.

Most importantly, there was honesty, dignity, and respect in relations among people.

Today I'm feeling like a time traveler again.

Only this time the productive, honest and self-reliant America is vanishing in the past, as we are quickly approaching the all too familiar future.

It is the future of equal poverty, one-party rule, media mooching, government looting, bureaucratic corruption, rigged elections, underground literature, half-whispered jokes, and the useful habit of looking over your shoulder.

It was nice living in America before it changed the course and followed Obama's direction "Forward," which, according to my compass, is pointing backward.

All of a sudden I find myself playing the role of a comrade from the future, helping my new compatriots to navigate the quagmire ahead of us.

Deprived of free political speech, Soviets had developed a culture of underground political jokes. I used to remember thousands of them.

Here's one of my favorites, dealing with the discrepancy between the official narrative and the everyday reality:

The six contradictions of socialism in the USSR

- There is no unemployment - yet no one is working.
- No one is working - yet the factory quotas are fulfilled.
- The factory quotas are fulfilled - yet the stores have nothing to sell.
- The stores have nothing to sell - yet people's homes are full of stuff.
- People's homes are full of stuff - yet no one is happy.
- No one is happy - yet the voting is always unanimous.

Already in America I discovered that most of my old Soviet jokes didn't work in translation. It wasn't so much the language difference as the fact that Americans had no first-hand knowledge of a totalitarian government, ideological uniformity, and shameless propaganda.

But that is changing. The more America "progresses" back to the Soviet model, the more translatable the old Soviet jokes become.

Let's see how an old Soviet joke can be rewritten into a new American joke.

The six contradictions of socialism in the United States of America

- America is capitalist and greedy - yet half of the population is subsidized.
- Half of the population is subsidized - yet they think they are victims.
- They think they are victims - yet their representatives run the government.
- Their representatives run the government - yet the poor keep getting poorer.
- The poor keep getting poorer - yet they have things that people in other countries only dream about.
- They have things that people in other countries only dream about - yet they want America to be more like those other countries.


Posted by: Au Auric || 11/15/2012 00:00 || Comments || Link || E-Mail|| [6468 views] Top|| File under:
Morsi could discredit Muslim Brotherhood rule
By Daniel Pipes and Cynthia Farahat

Earlier this year, most analysts in Egypt assessed Field Marshal Hussein Tantawi to be the key figure in that country's politics and President Mohamed Morsi to be a lightweight. Mr. Morsi fired Field Marshal Tantawi on Aug. 12. This matters because Field Marshal Tantawi would have kept the country out of Islamist hands, while Mr. Morsi is speedily moving the country in the direction of applying Islamic law. If Mr. Morsi succeeds at this, the result will have major negative implications for America's standing in the region.

How did this happen?

Field Marshal Tantawi, then the effective ruler of Egypt, had handpicked Mr. Morsi for president, seeing him as the safest option, someone who could be manipulated or (if necessary) replaced. Toward this end, Field Marshal Tantawi instructed the Supreme Constitutional Court (SCC) to approve Mr. Morsi as a candidate despite his arrest on Jan. 27, 2011, for "treason and espionage," despite his time in prison, and despite the SCC having excluded other imprisoned

Moslem Brüderbund

candidates, especially the rich, charismatic and visionary Khairat El-Shater. Field Marshal Tantawi wanted the obscure, inelegant and epileptic Mr. Morsi to run for president because Mr. Shater was too dangerous and another

Moslem Brüderbund

candidate, Abdel Moneim Aboul Fettouh, was too popular.

Sometime after Mr. Morsi became president on June 30, Field Marshal Tantawi openly signaled his intent to overthrow him via a mass demonstration to take place on Aug. 24. His mouthpiece, Tawfik Okasha, openly encouraged a military coup against Mr. Morsi. But Mr. Morsi acted first and took several steps on Aug. 12: He annulled the constitutional declaration limiting his power, dismissed Field Marshal Tantawi and replaced him with Abdel Fattah al-Sissi, head of military intelligence.

Mr. Morsi, in brief, pre-empted the impending military coup d'etat against him. Tarek al-Zomor, a leading jihadi and Morsi supporter, admitted that "choosing Sissi to replace Tantawi was to stop a coup," publicly acknowledging Mr. Morsi's urgent need to act before Aug. 24. Hamdi Kandil, one of Egypt's most prominent journalists, rightly characterized Mr. Morsi's act as "a civilian coup."

How did Mr. Morsi pull it off? How did the lamb slaughter the butcher? Why did so many analysts not see this coming?

They missed one hidden factor:

Moslem Brüderbund

-oriented military officers turn out to have been far more numerous and powerful than previously realized. They knew about the Aug. 24 plot and helped Mr. Morsi beat it. If it was long apparent that some officers had a sympathetic outlook toward the Brotherhood, the extent of their network has only just come out in the three months since the coup.

For example, we now know that Maj. Gen. Abbas Mekheimar, the army officer assigned to oversee the purge of officers with

Moslem Brüderbund

or other Islamist affiliations, himself is aligned with the

Moslem Brüderbund

or perhaps a member of it. As for Mr. Sissi, while the

Moslem Brüderbund

denies his direct membership, one of its leaders says he belongs to its informal "family" -- which makes sense, seeing that high-ranking public figures best advance its agenda when not formal members. His position as head of military intelligence gave him access to information about Field Marshal Tantawi's planned Aug. 24 coup. Historian Ali Al-Ashmawi found that Mr. Sissi tracked military officials loyal to Field Marshal Tantawi and had them discharged

In retrospect, this network should not be a great surprise, for it has a precedent: The

Moslem Brüderbund

infiltrated the military in the 1940s, standing behind the Free Officers movement that overthrew King Farouq in 1952. After having been shut out in the period 1954 through 1974, the

Moslem Brüderbund

then rebuilt its network of officers in ways invisible and unknown to outside observers, including ourselves. One top

Moslem Brüderbund

figure, Tharwat al-Kharabawi, now acknowledges that some of the organization's members "became high-ranking leaders in the military."

Where does this leave matters? Field Marshal Tantawi and company are safely pensioned off, and (unlike Hosni Mubarak


...The former President-for-Life of Egypt, dumped by popular demand in early 2011...


) are not going to jail. Mr. Sissi's military has retreated to roughly the same position that Field Marshal Tantawi's military occupied before Mr. Mubarak's overthrow in February 2011 -- which is to say it is allied with the president and following his leadership without being fully subordinate to him. It retains control over its own budget, its promotions and dismissals, and its economic empire. But the military leadership lost the direct political power that it enjoyed in 2011-12.

Mr. Morsi's future is far from assured. Not only does he face competing factions of Islamists, but Egypt faces a terrible economic crisis. Mr. Morsi's power today unquestionably brings major short-term benefits for him and the

Moslem Brüderbund

, but in the long term, it likely will discredit the organization's rule.

In short, following 30 years of stasis under Mr. Mubarak, Egypt's political drama has just begun.

Daniel Pipes (DanielPipes.org) is president of the Middle East Forum, where Cynthia Farahat is an associate fellow.
Posted by: trailing wife || 11/15/2012 00:00 || Comments || Link || E-Mail|| [6463 views] Top|| File under: Muslim Brotherhood
Europe
French CEOs: So, we're kinda' drowning over here...
Last spring, despite the many and deep fiscal woes of multiple eurozone countries, France went ahead and decided to just keep skipping merrily in their wide and calamitous wake by electing a whole swath of certifiable Socialists to their national government. Unsurprisingly, French President Francois Hollande proceeded to do what socialists do best: I believe the fashionable term these days is "raise revenue," and I don't mean the sort that happens naturally after enacting measures that encourage competitiveness and economic growth. I mean the other one.

The incoming results are even less surprising. Via Bloomberg Businessweek:


Over the past few weeks, an extraordinary cry of alarm has risen from chief executives who warn that the French economy has gone dangerously off track. In an interview to be published on Nov. 15 in the magazine l'Express, Chief Executive Officer Henri de Castries of financial-services group Axa (CS:FP) warns that France is rapidly losing ground, not only against Germany but against nearly all its European neighbors. "There's a strong risk that in 2013 and 2014, we will fall behind economies such as Spain, Italy, and Britain," de Castries says.

On Nov. 5, veteran corporate chieftain Louis Gallois released a government-commissioned report calling for "shock treatment" to restore French competitiveness. And on Oct. 28, a group of 98 CEOs published an open letter to Hollande that said public-sector spending, which at 56 percent of gross domestic product is the highest in Europe, "is no longer supportable." The letter was signed by the CEOs of virtually every major French company. ...


The problems they're complaining about aren't new. Heavy taxes and social charges required to support high government spending have eroded corporate profitability. In the l'Express interview, de Castries says that on average, the government charges incurred by his company for each employee are more than double the employee's take-home pay. French labor costs are the second-highest in Europe, after Belgium, as companies are burdened with rigid and devilishly complicated work rules. No surprise, then, that operating margins at French companies have shrunk almost 40 percent over the past decade...

The French economy has been stuck at zero percent growth for months, while unemployment has climbed to above 10 percent -- and all signs point to an oncoming recession. Hollande gave himself two years to turn the French economy around, and if this is the direction he's taking it, I can't say I'm placing much hope in his pledge. It's a universal truth (though unfortunately not one that's universally acknowledged) that expanding taxes and an expanding welfare state do not a robust, innovative, and job-creating economy make.

And then... there's this. The cherry on top. The government can't get their stuff together, and so they punish Nutella? ...I can't even talk about this.


First the French government went after the rich. Now it has it in for Nutella.

Despite an outcry in support of the beloved chocolate and hazelnut spread, the Senate passed a measure Wednesday that would triple the tax on palm and some other vegetable oils in the hope of cutting down on obesity.

The "Nutella tax" would affect any foods made with those oils and bring in about €40 million ($51 million).
Most Europeans love Nutella. A much higher cost for it will not be met with glee.
I only know one person on this side of the pond who did not respond to his first taste of Nutella with open astonishment. It's like eating Belgian chocolate truffles, except, y'know, healthy and stuff. Our grocery store carries it in two sizes plus the new Jif copycat version.
Posted by: DarthVader || 11/15/2012 00:00 || Comments || Link || E-Mail|| [6467 views] Top|| File under:
Senate falls short of votes need to pass cybersecurity bill, sets stage for presidential order
WASHINGTON — The Senate failed again to advance legislation to protect the U.S. electrical grid and other critical industries from cyberattack, setting the stage for President Barack Obama to sign an executive order to improve the country's digital defenses.

A motion to limit debate and force a vote on the bill fell well short on Wednesday of the 60 votes needed to pass, with only 51 senators backing the measure. Democrats and Republicans disagreed over the role the Homeland Security Department and other federal agencies should play in protecting essential businesses from cyberattacks.

The Senate also failed in August to move the bill forward.

The Obama administration has said that if Congress does not pass cybersecurity legislation, the president will act to protect critical infrastructure companies from cyberthreats and electronic espionage.


Posted by: Au Auric || 11/15/2012 00:19 || Comments || Link || E-Mail|| [6463 views] Top|| File under:
Home Front: WoT
Dear Israel, My President Is Busy
By THOMAS L. FRIEDMAN


He's the one who raised a kefuffle some years back by endlessly pushing an entire peace in the Middle East campaign based on one of the Saudi princes not saying no to something Mr. Friedman mentioned in passing at a dinner party, demanding that Israel give up territory to purchase the possibility that the Saudis might talk with them about it.

ISRAELI friends have been asking me whether a re-elected

President B.O.

will take

Dire Revenge™

on Prime Minister Bibi Netanyahu for the way he and Sheldon Adelson, his foolhardy financier, openly backed Willard Mitt Romney


...former governor of Massachussetts, 2012 Publican nominee for president. He is the son of the former governor of Michigan, George Romney, who himself ran for president after saving American Motors from failure, though not permanently. Romney has a record as a successful businessman, heading Bain Capital, and he rescued the 2002 Winter Olympics from the midst of bribery and mismanagement scandals. More to the point, he isn't President B.O, though this was not enough to win the election...


. My answer to Israelis is this: You should be so lucky.

You should be so lucky that the president feels he has the time, energy and political capital to spend wrestling with Bibi to forge a peace between Israelis and Paleostinians. I don't see it anytime soon. Obama has his marching orders from the American people: Focus on Bethlehem, Pennsylvania, not on Bethlehem, Paleostine, and focus on getting us out of quagmires (Afghanistan) not into them (Syria). No, my Israeli friends, it's much worse than you think: You're home alone.


At which thought Bibi heaved a sigh of relief, and went to gird the loins of his generals.

Of course, no one here will tell you that. To the contrary, there will surely be a new secretary of state


Possibly the soon-to-be-former Senator John F. Kerry, or the execrable Susan Rice...

visiting you next year with the umpteenth road map for "confidence-building measures" between Israelis and Paleostinians. He or she may even tell you that "this is the year of decision." Be careful. We've been there before. If you Google


...contributed $814,540 to the 2008 Obama campaign...


"Year of decision in the Middle East," you'll get more than 100,000,000 links.


Which has, in fact, been Bibi's argument for waiting for an actual negotiating partner willing to negotiate.

So my best advice to Israelis is: Focus on your own election -- on Jan. 22 -- not ours. I find it very sad that in a country with so much human talent, the Israeli center and left still can't agree on a national figure who could run against Netanyahu and his thuggish partner, Foreign Minister Avigdor Lieberman -- a man whose commitment to democracy is closer to Vladimir Putin

...Second President of the Russian Federation and the first to remain sober. Because of constitutionally mandated term limits he is the current Prime Minister of Russia. His sock puppet, Dmitry Medvedev, was installed in the 2008 presidential elections. Putin is credited with bringing political stability and re-establishing something like the rule of law. During his eight years in office Russia's economy bounced back from crisis, seeing GDP increase, poverty decrease and average monthly salaries increase. During his presidency Putin passed into law a series of fundamental reforms, including a flat income tax of 13%, a reduced profits tax, and new land and legal codes. Under Putin, a new group of business magnates controlling significant swathes of Russia's economy has emerged, all of whom have close personal ties to Putin. The old bunch, without close personal ties to Putin, are in jail or in exile...
's than Thomas Jefferson's.


It is odd, indeed. Perhaps that's because Bibi is the best they've got, and not even the left-wing Labourites you so love trust their own to get the job done.

Don't count on America to ride to the rescue. It has to start with you.

My president is busy.


Finally! All those golf courses need to be attended to, you know.
Posted by: trailing wife || 11/15/2012 00:00 || Comments || Link || E-Mail|| [6467 views] Top|| File under:
Israel-Palestine-Jordan
NYT Unsure if Rockets Fired at Israel; Also not sure Hamas is a terrorist group
New York Times Middle East correspondents Fares Akram and Isabel Kershner reported today that they are confused about current events in the Middle East.

Despite the launching of more than 800 rockets from Gaza into Israel in 2012--including hundreds in the past week--the Times expressed uncertainty about whether any rockets have been fired at all. The Israeli military operation that commenced today is "in response to what Israel called repeated rocket attacks," according to the Times.

The Times is also uncertain about the nature of Hamas, a U.S.- and Israeli-designated terrorist organization. The Times reports that Hamas is a "militant organization regarded by Israel as a terrorist group sworn to Israel's destruction."

The Times' description is contradicted by Hamas, the leaders of which regard Hamas as a terrorist group sworn to Israel's destruction.

"This is a nation of martyrdom and martyrdom-seeking," said Hamas' leader Ismail Haniyah, who perhaps was chastising the New York Times for liberal bias. "A nation of jihad for the sake of Allah," he affirmed.

Hamas parliamentarian Ahmad Bahr added, "O Allah, vanquish the Jews and their supporters." He concluded, "O Allah, vanquish the Americans and their supporters. O Allah, count their numbers, and kill them all, down to the very last one."

Abdallah Jardu, another Hamas official, also contradicted the New York Times. The Jews "want to present themselves to the world as if they have rights, but, in fact, they are foreign bacteria--a microbe unparalleled in the world," he said.

Jardu concluded, "May [Allah] annihilate this filthy people who have neither religion nor conscience."

Potentially in response to Hamas outrage at the Times' effort to cast doubt on the group's goals and tactics, the Times scrubbed the report after publication. As can be seen below, the paper no longer insinuates that Hamas's rocket attacks are merely an Israeli allegation.
Posted by: Au Auric || 11/15/2012 00:15 || Comments || Link || E-Mail|| [6465 views] Top|| File under:
Investigate the FBI
Regardless of what method the FBI used to read their allegedly explicit communications, the Daily Beast reported, "the FBI agents found no indication that it constituted a crime or a threat to national security. They confirmed this when they interviewed Broadwell and then Petraeus."

Incredibly, this didn't stop the investigation. And if privacy were any kind of priority, this should have been the end.

[snip]

Congress is now demanding to know why it wasn't informed by the Justice Department about the details of the Petraeus affair earlier. Lawmakers should instead be worried about why the public was informed of these details at all, given that no crime was committed. And instead of investigating one man's personal life, they should investigate how to strengthen our privacy laws so this does not happen to anyone else.
Posted by: RandomJD || 11/15/2012 15:20 || Comments || Link || E-Mail|| [6471 views] Top|| File under:
Who's in the News
42
[untagged]
5
Hamas
3
TTP
3
Govt of Pakistan
3
Jamaat-e-Islami
2
Muslim Brotherhood
2
Govt of Syria
1
al-Qaeda in Arabia
1
Lashkar e-Taiba
1
Palestinian Authority
1
al-Qaeda in North Africa
1
Thai Insurgency
1
Arab Spring
1
al-Qaeda
Bookmark
E-Mail Me
The Classics
The O Club
Rantburg Store
The Bloids
The Never-ending Story
Thugburg
Gulf War I
The Way We Were
Bio
Merry-Go-Blog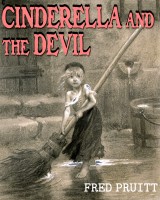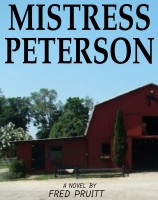 On Sale now!


A multi-volume chronology and reference guide set detailing three years of the Mexican Drug War between 2010 and 2012.

Rantburg.com and borderlandbeat.com correspondent and author Chris Covert presents his first non-fiction work detailing the drug and gang related violence in Mexico.

Chris gives us Mexican press dispatches of drug and gang war violence over three years, presented in a multi volume set intended to chronicle the death, violence and mayhem which has dominated Mexico for six years.
Click here for more information


Meet the Mods
In no particular order...


Steve White
Seafarious
Pappy
lotp
Scooter McGruder
john frum
tu3031
badanov
sherry
ryuge
GolfBravoUSMC
Bright Pebbles
trailing wife
Gloria
Fred
Besoeker
Glenmore
Frank G
3dc
Skidmark
Alaska Paul



Better than the average link...



Rantburg was assembled from recycled algorithms in the United States of America. No trees were destroyed in the production of this weblog. We did hurt some, though. Sorry.
3.236.84.188

Help keep the Burg running! Paypal: