-Short Attention Span Theater-
We're living the dream; we just don't realize it
We've finally emerged from the season in which Americans were asked by the pollsters and politicians: "Are you better off today than you were four years ago?" But sometimes it's important to contemplate the question of progress from a longer view: How are we doing on the scale of a generation?

To answer that question, take this brief quiz.


Over the past two decades, what have the U.S. trends been for the following important measures of social health: high school dropout rates, college enrollment, juvenile crime, drunken driving, traffic deaths, infant mortality, life expectancy, per capita gasoline consumption, workplace injuries, air pollution, divorce, male-female wage equality, charitable giving, voter turnout, per capita GDP and teen pregnancy?

The answer for all of them is the same: The trend is positive. Almost all those varied metrics of social wellness have improved by more than 20% over the past two decades. And that's not counting the myriad small wonders of modern medicine that have improved our quality of life as well as our longevity: the anti-depressants and insulin pumps and quadruple bypasses.

Americans enjoy longer, healthier lives in more stable families and communities than we did 20 years ago. But other than the crime trends, these facts are rarely reported or shared via word-of-mouth channels.

Many Americans, for instance, are convinced that "half of all marriages end in divorce," though that hasn't been the case since the early 1980s, when divorce rates peaked at just over 50%. Since then, they have declined by almost a third.

This is not merely a story of success in advanced industrial countries. The quality-of-life and civic health trends in the developing world are even more dramatic.

Even though the world's population has doubled over the past 50 years, the percentage living in poverty has declined by 50% over that period. Infant mortality and life expectancy have improved by more than 40% in Latin America since the early 1990s. No country in history has improved its average standard of living faster than China has over the past two decades.

Of course, not all the arrows point in a positive direction, particularly after the past few years. The number of Americans living in poverty has increased over the past decade, after a long period of decline. Wealth inequality has returned to levels last seen in the roaring '20s.

Today, the U.S. unemployment rate is still just under 8%, higher than its average over the past two decades. Household debt soared over the past 20 years, though it has dipped slightly thanks to the credit crunch of the last few years. And while the story of water and air pollution over that period is a triumphant one, the long-term trends for global warming remain bleak.

We are much more likely to hear about these negative trends than the positive ones for two primary reasons.

First, we tend to assume that innovation and progress come from big technology breakthroughs, from new gadgets and communications technologies, most of them created by the private sector. But the positive trends in our social health are coming from a more complex network of forces: from government intervention, public service announcements, demographic changes, the shared wisdom of life experiences passed along through generations and the positive effects of rising affluence. The emphasis on private sector progress is no accident; it is the specific outcome of the way public opinion is shaped within the current media landscape.

The public sector doesn't have billions of dollars to spend on marketing campaigns to trumpet its successes. A multinational corporation invents a slightly better detergent, and it will spend a legitimate fortune to alert the world that the product is now "new and improved." But no one takes out a prime-time ad campaign to tout the remarkable decrease in air pollution that we have seen over the past few decades, even thought that success story is far more important than a trivial improvement in laundry soap.

That blind spot is compounded by the deeper lack of interest in stories of incremental progress. Curmudgeons, doomsayers, utopians and declinists all have an easier time getting our attention than opinion leaders who want to celebrate slow and steady improvement.

The most striking example of this can be seen in the second half of the 1990s, a period in which both economic and social trends were decisively upbeat: The stock market was surging, but inequality was in fact on the decline; crime, drug use, welfare dependence, poverty -- all were trending in an encouraging direction.

With a Democrat in the White House, you might assume that the op-ed pages of The Washington Post would be bursting with pride over the state of the nation, given the paper's center-left leanings. But you would be wrong. Over the course of 1997, in the middle of the greatest peacetime economic boom in U.S. history (and before the Monica Lewinsky scandal broke), 71% of all editorials published in the Post that expressed an opinion on some aspect of the country's current state focused on a negative trend. Less than 5% of the total number of editorials concentrated on a positive development. Even the boom years are a bummer.

I suspect, in the long run, the media bias against incremental progress may be more damaging than any bias the media display toward the political left or right. The media are heavily biased toward extreme events, and they are slightly biased toward negative events -- though in their defense, that bias may just be a reflection of the human brain's propensity to focus more on negative information than positive, a trait extensively documented by neuroscience and psychology studies.

The one positive social trend that did generate a significant amount of coverage -- the extraordinary drop in the U.S. crime rate since the mid-'90s -- seems to have been roundly ignored by the general public. The violent crime rate (crimes per thousand people) dropped from 51 to 15 between 1995 and 2010, truly one of the most inspiring stories of societal progress in our lifetime. And yet according to a series of Gallup polls conducted over the past 10 years, more than two-thirds of Americans believe that crime has been getting worse, year after year.

Whether these biases come from media distortions or our human psychology, they result in two fundamental errors in the popular mind: We underestimate the amount of steady progress that continues around us, and we misunderstand where that progress comes from. We should celebrate these stories of progress, not so we can rest on our laurels but instead so we can inspire the next generation to build on that success.

Posted by: Au Auric || 11/25/2012 00:00 || Comments || Link || E-Mail|| [336075 views] Top|| File under:
Scientist makes bold prediction that war is on the wane
It may be difficult to believe, but according to research published next month a world without war may be getting nearer.

Futurologists from the University of Oslo in Norway and the Peace Research Institute Oslo have predicted that global conflict will halve in the next 40 years.

Their study claims the combination of higher education, lower infant mortality, smaller youth cohorts, and lower population growth are a few of the reasons why the world can expect a more peaceful future.


That will mean in the next five years the current conflicts in Libya, Tajikistan, Syria, Senegal, Ivory Coast, Mauritania and Iraq will probably be over, the research suggests.

As the risk of war decreases worldwide, by 2017 it will be greatest in India, Ethiopia, the Philippines, Uganda and Burma.

And by 2050, as the number of countries at war falls from one in six to one in 12, the risk of conflict will be greatest in India, Nigeria, Sudan, Ethiopia and Tanzania

The conclusions were made by Håvard Hegre, a professor in the university's department of political science, who has devised a statistical model in collaboration with Oslo's Peace Research Institute.

The model, it is claimed, is capable of telling us what is likely to happen in the future.

'The number of conflicts is falling,' said Professor Hegre. 'We expect this fall to continue. We predict a steady fall in the number of conflicts in the next 40 years.

'Conflicts that involve a high degree of violence, such as Syria, are becoming increasingly rare.

'We put a lot of work into developing statistical methods that enable us, with a reasonable degree of certainty, to predict conflicts in the future.

'A conflict is defined as a conflict between governments and political organisations that use violence and in which at least 25 people die. This means that the model does not cover either tribal wars or solo terrorists like Anders Behring Breivik.

'In the 1700s it was normal to go to war to expand your country's territory. This strategy has passed its sell by date. But, demands for democracy may be suppressed with violence and result in more violence in the short term. As in Libya.'

His research has found there has been a decrease in armed conflicts and the number of people killed since World War II and this trend will continue.

'War has become less acceptable, just like duelling, torture and the death penalty.'

Infant mortality, calculated by the UN up to 2050, is one of the key factors in Professor Hegre's model.

'Countries with a high infant mortality rate have a high probability of conflict. Infant mortality is now decreasing everywhere.'

The UN has also estimated population structure up to 2050. The population is expected to grow, but at a slower pace than today, and the proportion of young people will decrease in most countries, with the exception of countries in Africa.

The International Institute for Applied Systems Analysis in Vienna has extrapolated the level of education up to 2050.

The simulation model is also based on the last 40 years' history of conflicts, of all countries and their neighbours in the world, oil resources and ethnicity. The conflict data were collated by the Uppsala University

'Economic changes in society have resulted in both education and human capital becoming important. A complex economy makes political violence less attractive.


Posted by: Au Auric || 11/25/2012 00:00 || Comments || Link || E-Mail|| [336076 views] Top|| File under:
Africa North
Morsi's 'coup'
[Dawn] BUOYED up by his success in effecting a ceasefire in

Gazoo

, President Mohamed Morsi has acted the wrong way -- he has given himself sweeping powers in a move that the opposition calls "a coup against legitimacy". The new decree issued on Thursday says decisions taken by the president cannot be overturned by any authority, including the courts. This negates the very spirit of the Arab Spring. Already, the president had enormous powers, because there is no legislature and he himself makes the laws. By pre-empting a judicial review of his actions, the president has armed himself with absolute powers. No wonder opposition leaders, who include such names as former Arab League


...an organization of Arabic-speaking states with 22 member countries and four observers. The League tries to achieve Arab consensus on issues, which usually leaves them doing nothing but a bit of grimacing and mustache cursing...


secretary general
Jerry Lewis doppelgänger Amr Moussa


... who was head of the Arab League for approximately two normal lifespans, accomplishing nothing that was obvious to the casual observer ...


and Nobel laureate Mohamed ElBaradei


Egyptian law scholar and Iranian catspaw. He was head of the IAEA from December 1997 to November 2009. At some point during his tenure he was purchased by the Iranians. ElBaradei and the IAEA were jointly awarded the Nobel Peace Prize for something in 2005. After stepping down from his IAEA position ElBaradei attempted to horn in on the 2011 Egyptian protests which culminated in the collapse of the Mubarak regime. ElBaradei served on the Board of Trustees of the International Crisis Group, a lefty NGO that is bankrolled by the Carnegie Foundation, the Ford Foundation, the Bill & Melinda Gates Foundation, as well as George Soros' Open Society Institute. Soros himself serves as a member of the organization's Executive Committee.


, allege that the president has anointed himself "Egypt's new pharaoh". More menacingly, there is a hint of witch-hunting in his moves, because he has decided to reopen Hosni Mubarak


...The former President-for-Life of Egypt, dumped by popular demand in early 2011...


's trial and sacked chief prosecutor Abdel Meguid Mahmoud, a Mubarak loyalist. The charge against him was that he failed to secure adequate punishments for pro-Mubarak demonstrators who had attacked the security forces. He had earlier withdrawn his decision to fire Mr Mahmoud under pressure from Egypt's
powerful legal fraternity.

An acute and dangerous polarisation could grip Egypt, because

Moslem Brüderbund

activists have demonstrated in the decree's favour, while the opposition has begun street protests and attacked

Moslem Brüderbund

offices. On Thursday, shortly after the decree was announced,

Moslem Brüderbund

activists staged demonstrations in front of the main court building, demanding that the judiciary be "purified". This is a disturbing development. Unless such demands for purges are discouraged in time, the country could head towards authoritarianism. At present, Egypt has no parliament, and a Brotherhood-dominated assembly is still drafting a new constitution. The absence of any constitutional and legal checks on a head of state who already wields executive and legislative powers could throttle democracy, strengthen totalitarian tendencies and dash the populist hopes for which the people of Egypt had launched a valiant struggle against a despotic regime. As an opposition leader said, the anti Mubarak stir was not launched "in search of a benign dictator".

Posted by: Fred || 11/25/2012 00:00 || Comments || Link || E-Mail|| [336063 views] Top|| File under: Arab Spring
Morsi's Blackmail, Iran's Threats, And Turkey's Fears Play Out In Gaza
by Spengler


In which David Goldman proposes another possible reason why Hamas allowed the rocketing of Israel just now. A taste:

UPDATE: The protection racket seems to have worked with the ceasefire. Mohammed Morsi has emerged as the hero of the hour--for persuading his Muslim Brotherhood comrades to stop firing rockets at Israel. Morsi is now a legitimate player, Hamas achieves de facto recognition (and can claim victory for assaulting Israel with impunity), and Israel's security is impaired. This is the first poisoned fruit of Obama's re-election.

A couple of nights ago I ran into Dan Senor, a prominent Romney campaign foreign policy advisor, at CNBC's studio, before my interview on the U.S. economy. Host Larry Kudlow asked Senor, now a director of the Foreign Policy Initiative, how Israel could negotiate with a Muslim Brotherhood government in Egypt, given that Hamas is a branch of the Muslim Brotherhood. Senor replied,


The Egyptian economy is in devastating shape. The last thing the Egyptian government wants -- even a Muslim Brotherhood led government -- is a war on its border. The West has considerable leverage on Egypt.

Senor got it backwards, I believe: Egyptian President Mohamed Morsi encouraged Hamas to attack Israel as part of a protection racket, directed at Saudi Arabia as well as the West. In return for putting out a fire he helped to start, Morsi wants the West and the Gulf States to bail out his crumbling economy. Saudi Arabia and other Gulf States (with the exception of Qatar's radical ruler) consider the Muslim Brotherhood a subversive organization and a mortal threat to their regimes and sent Morsi away empty-handed after his mid-August visit to Riyadh. Morsi is hoping that Gaza will shake money loose. "Nice little country you've got here. It would be a shame if something were to happen to it."
Posted by: trailing wife || 11/25/2012 00:00 || Comments || Link || E-Mail|| [336063 views] Top|| File under:
India-Pakistan
Bloody puzzle, simple solution
[Dawn] A FLURRY of

kaboom

s targeting Muharram congregations and the army chief's statement may have pushed Bloody Karachi


...formerly the capital of Pakistain, now merely its most important port and financial center. It may be the largest city in the world, with a population of 18 million, most of whom hate each other and many of whom are armed and dangerous...


off the agenda but it won't stay that way for long.

In any case, the ferocity and frequency of Shia-targeted attacks was also a reminder that a challenge posed by a toxic ideology cannot be wished away. Neither, perhaps, can it be negotiated to oblivion. It has to be acknowledged as an existential threat and dealt with head-on.

As you read these lines, you must be among the untold number of Paks who are hoping that over the Ashura period more innocent blood isn't shed. As it is, if it weren't for the valour of our unsung heroes, the police, many, many more would have perished in the attacks.

One's usual scepticism towards the police takes a back seat when foot constables throw protective cordons around large Muharram gatherings, processions, knowing fully well the dangers, as was demonstrated by the Rawalpindi bombing where

coppers

who intercepted the attacker also died.

I have seen what sort of hate material is being used to provoke anger against the minority

Moslem

sect. This is available on the Internet but, more significantly, being waved around at 'religious' congregations, meetings. Inflammatory enough to instantly ignite minds primed with hate for years.

Like the overall slide in the security situation because of the absence of a national consensus on how best to deal with it, the anti-Shia violence has also steadily gathered momentum with no visible sign of a counter-strategy by the state.

The large Muharram congregations present meaty targets to the terrorists. And, in the absence of an effective effort to strike at the root of the problem, huge resources are once again being deployed to deal with the symptoms, at best, on a temporary basis.

If a strategy isn't evolved and deployed soon, there are fears that the whole situation could spiral totally out of control as some recent killings in

Bloody Karachi

have demonstrated. Here, it is believed, members of the community generally at the receiving end took matters into their own hands.

This paints a sufficiently nightmarish scenario on its own. Superimpose this religious intolerance and the toxic, hate ideology on troubled

Bloody Karachi

and who'd blame you for never sleeping a wink again. Any amount of anxiety is justifiable and none enough.

In a recent TV interview, former military ruler Gen
Pervez Perv Musharraf


... former dictator of Pakistain, who was less dictatorial and corrupt than any Pak civilian government to date ...


was asked how he was able to keep

Bloody Karachi

relatively peaceful and quiet. He said when he came into power there was "gang warfare between MQM (A) and MQM (H)".

"We dealt with it by talking to the leadership of A and H. We also used force where needed." He was firmly of the opinion that the puppeteers had to be controlled in order to control the puppets. Dialogue and force were both needed and it is "up to the government to reach the right mix".

The current situation, the general said, was more complicated and needed to be identified as such as "MQM's jhagra is with the Pathan; it is MQM against Baloch and Sindhis in Lyari


...one of the eighteen constituent towns of the city of Karachi. It is the smallest town by area in the city but also the most densely populated. Lyari has few schools, substandard hospitals, a poor water system, limited infrastructure, and broken roads. It is a stronghold of ruling Pakistan Peoples Party. Ubiquitous gang activity and a thriving narcotics industry make Lyari one of the most disturbed places in Karachi, which is really saying a lot....


and there is also the ANP and Taliban" in the frame. He didn't name the PPP and probably missed the Sunni Tehrik
...formed in Karachi in 1992 under by Muhammad Saleem Qadri. It quickly fell to trading fisticuffs and

liquidation

s with the MQM and the Sipah-e-Sahaba, with at least a half dozen of its major leaders rubbed out. Sunni Tehreek arose to become the primary opposition to the Deobandi Binori Mosque, headed by Nizamuddin Shamzai, who was eventually bumped off by person or persons unknown. ST's current leadership has heavily criticized the Deobandi Jihadi leaders, accusing them of being sponsored by Indian Intelligence agencies as well as involvement in terrorist activities...
Like his successor who threw cold water this week on those demanding an army operation in

Bloody Karachi

, Gen Musharraf also warned against "overusing the army" and felt the Rangers were fully capable of backing the police.

The picture he painted of

Bloody Karachi

seemed pretty close to how one independently assesses it. Agreeing with his diagnosis, however, doesn't mean for a moment one has to endorse how he dealt with various challenges when in power.

His regime took 'dialogue' with various parties such as Taliban and other religious

beturbanned goon

groups to mean capitulation, a complete abdication of the state role and writ over areas controlled by these groups allowing them to eliminate any opposition and achieve complete domination.

The ground lost to the

bully boyz

as a result of, for example, the 2004 Shakai and the 2005 Sararogha agreements hasn't been regained even seven to eight years later despite the soldiers writing a shining chapter with their blood sacrifices following Gen Musharraf's exit.

Sadly, even this effort is now stalled because of a lack of political consensus in the country which appears as much rooted in ideological factors, as it is in fear and political expediency, allowing breathing space to the

bully boyz

as evident in their renewed attacks.

It isn't a cliché that being the business and commercial capital of the country

Bloody Karachi

is like its jugular. This is now being bled in no uncertain terms. The Musharraf years saw peace in

Bloody Karachi

but the regime's blanket support also allowed the MQM to greatly enhance its physical punch.

This of course meant that other competing groups started to play catch up. With the decline in the power of the MQM (H) which was crushed, Sunni Tehrik also started to emerge as a street power, enjoying all the perks and benefits of its part domination of a rich city.

The military's discipline meant that while Musharraf was in charge his

Bloody Karachi

policy went largely unchallenged. After his exit, those in the establishment who were beginning to get concerned about MQM's might, started to look for a 'counter' force. The Lyari 'gangs' were born, empowered.

In an ironical twist, many of the players involved in this bloody conundrum also enjoy mass support, are represented in the assemblies and contribute to the existence of a delicately perched government. Anything that may tip this balance won't happen.

Everyone who calls for 'fair and even-handed' action against the 'criminals, the

hit man

s' also takes this to mean immunity from the law for their own cadres. In what they see as a zero-sum game none of the players seem to have the vision and maturity to abandon this policy.

Till one player or more take the initiative and shift their reliance solely onto electoral power and politics of service and delivery,

Bloody Karachi

will continue to bleed.

Posted by: Fred || 11/25/2012 00:00 || Comments || Link || E-Mail|| [336062 views] Top|| File under: East Turkestan Islamic Movement
'Outing' Elements Behind Mumbai Attacks
Intelligence officials told a court in Rawalpindi that Lashkar-e-Taiba used several training camps inside Pakistain for the attacks that killed 166 people
After the 2008 Mumbai attacks, Pakistain took steps to meet the Indian plaint about the participation of Pak elements in their planning and execution. It accepted that Paks were involved. It accepted that Pakistain-based Lashkar-e-Taiba (LeT)
...the Army of the Pure, an Ahl-e-Hadith terror organization founded by Hafiz Saeed. LeT masquerades behind the Jamaat-ud-Dawa facade within Pakistain and periodically blows things up and kills people in India. Despite the fact that it is banned, always an interesting concept in Pakistain, the organization remains an blatant tool and perhaps an arm of the ISI...
was involved too and started a trial against one of its leaders, Ziaur Rehman Lakhvi, and several others at an anti-terrorism court inside Adiala Jail in Rawalpindi. But it denied that the ISI was involved.

This month, Pakistain authorities decided to tell the Court that Al-Qaeda-linked LeT used several training camps inside Pakistain for the attacks. This is an advance on the trend of agreeing with the details revealed by India after the attacks. The trial has dragged on at Rawalpindi with rumours that the prison conditions for Lakhvi and others were made lax. The Court has recently acquitted deserter Major Haroon Ashiq, the target-killer operated by Al Qaeda commander Ilyas Kashmiri who was later himself killed by a drone. But the latest official admission of the terrorist camps tends to increase the possibility of linking personalities other than those in LeT to Mumbai attacks.

Daily Dawn (11 Nov 2012) reported the following: "Intelligence officials informed an anti-terrorism court (ATC) in Rawalpindi Adiala jail that suspects in the Mumbai attacks case got training at various centres of the banned Lashkar-e-Taiba (LeT)

turban

organization, including navigational training in Bloody Karachi


...formerly the capital of Pakistain, now merely its most important port and financial center. It may be the largest city in the world, with a population of 18 million, most of whom hate each other and many of whom are armed and dangerous...





"The suspects were trained at the LeT training centres at Yousaf Goth in

Bloody Karachi

, Buttle in Mansehra, Mirpur Sakro in Thatta and Muzaffarabad... additional abettors were trained at LeT centres and at sea near Yousaf Goth in

Bloody Karachi

's Gadap town"

"The officials were in charge of CID stations in Okara, Bahawalpur, Rahimyar Khan, Mandi Bahauddin and Sheikhupura. They said the suspects, who allegedly participated in the attacks, were trained at the LeT training centres at Yousaf Goth in

Bloody Karachi

, Buttle in Mansehra,


...a city and an eponymous district in eastern Khyber-Pakthunwa, nestled snug up against Pak Kashmir, with Kohistan and Diamir to the north and Abbottabad to the south...


Mirpur Sakro in Thatta and Muzaffarabad... additional abettors were trained at LeT centres and at sea near Yousaf Goth in

Bloody Karachi

's Gadap town."

Does this mean that Pakistain has admitted the attacks were planned in Pakistain? No, because in 2009, Pakistain had already acknowledged the Mumbai attacks were partly plotted on its soil and announced criminal proceedings against eight suspects, including three alleged ringleaders, heeding US and Indian demands to punish those responsible for the deaths of 166 people. Pakistain was no longer in denial. Interior Minister Rehman Malik


Pak politician, Interior Minister under the Gilani government. Malik is a former Federal Investigation Agency (FIA) intelligence officer who rose to head the FIA during Benazir Bhutto's second tenure. Malik was tossed from his FIA job in 1998 after documenting the breath-taking corruption of the Sharif family. By unhappy coincidence Nawaz Sharif became PM at just that moment and Malik moved to London one step ahead of the button men. He had to give up the interior ministry job because he held dual Brit citizenship.


announced he had uncovered some training grounds in

Bloody Karachi

.

The media war that began between India and Pakistain after 2008 should have ended after that, with the Pak media eating humble pie, but it did not happen. After the latest revelation at Adiala jail, the Pak media should have covered the event in great detail. But it did not. Some denial is still there, at least on the part of the media. But after Geo TV's Kamran Khan unveiled the news about the Adiala 'outing' of LeT, the media was too stunned by its defeat to comment on it.

In 2008, the only Pak terrorist captured in the Mumbai attacks, Ajmal Kasab, implicated the Pak Navy and the Dawood Ibrahim network based in

Bloody Karachi

for providing assistance and training for the Mumbai assault team.



Documents seized from the late Osama bin Laden's compound show that

the dear departed

Al Qaeda master was in regular, direct contact with the top man of the LeT. The files also suggest that bin Laden and Al Qaeda had played a significant role in planning the attack on Mumbai

This is how India and the international community views LeT: "Lashkar-e-Taiba forces fight alongside Al Qaeda and Taliban in Afghanistan. It conducts operations in India, Bangladesh, Pakistain, Afghanistan, Central Asia, and Chechnya. Like Al Qaeda, Lashkar-e-Taiba seeks to establish a

Mohammedan

caliphate in southern and Central Asia. The group essentially runs a state within a state of Pakistain."

But Pakistain was not willing to admit more than what it admitted in 2009. It was not willing to accept Ajmal Kasab's confessions relating to Pak state functionaries. Then something even more unexpected happened in June 2012. A key suspect in the November 2008 Mumbai attacks, Syed Zabihuddin Ansari alias Abu Jandal, was incarcerated
Keep yer hands where we can see 'em, if yez please!
in Soddy Arabia


...a kingdom taking up the bulk of the Arabian peninsula. Its primary economic activity involves exporting oil and soaking Islamic rubes on the annual hajj pilgrimage. The country supports a large number of princes in whatcha might call princely splendor. When the oil runs out the rest of the world is going to kick sand in their national face...


and turned over to Indian authorities.

Abu Jandal reportedly made significant admissions implicating members of the

Mighty Pak Army

and ISI in the planning of the attack. The Mumbai siege, he is reported to have told Indian authorities, was orchestrated by LeT, which he described as a long-time proxy of Pakistain's military and intelligence establishment. According to the Indians, he also told them that LeT chieftain Hafiz Muhammad Saeed



...who would be wearing a canvas jacket with very long sleeves anyplace but Pakistain...


was present in the control room during the attack. The Indians say he also named two

Mighty Pak Army

officers, Sajid Mir and Major Iqbal, as being directly involved in the terrorist attack. Another ex-Pak terrorist, David Headley, was also connected to the Mumbai attacks. He is now under arrest in the US. He was reportedly was paid off (425,000) by Major Iqbal for doing recce for the attacks. Headley admits to have reported to Ilyas Kashmiri in

Wazoo

, the terrorist who preyed on and launched attacks on the Pakistain Army as well.

More damage was in store. In 2011, the Americans killed Osama bin Laden


... who abandoned all hope when he entered there...


in Abbottabad


... A pleasant city located only 30 convenient miles from Islamabad. The city is noted for its nice weather and good schools. It is the site of Pakistain's military academy, which was within comfortable walking distance of the residence of the late Osama bin Laden....


. Documents captured by them in Osama bin Laden's compound show that

the dear departed

Al Qaeda master was in regular, direct contact with the Let's top man. The files also suggest that bin Laden and Al Qaeda had played a significant role in planning the attack on Mumbai. The surveillance reports paid for by the ISI's man reportedly ended up in bin Laden's hands.

Bruce Riedel, a former CIA operative and advisor to

President B.O.

on Afghanistan and Pakistain, based on his opinion on these documents, wrote that Osama bin Laden had been in close contact with Hafiz Muhammad Saeed, the top LeT man, and helped plan the 2008 Mumbai attack. The revelation of Mr Saeed's alleged ties to bin Laden led the US to offer a $10 million bounty for information that could lead to the LeT chieftain's successful prosecution. The relationship is traced back to Abdullah Azzam the founder of both Al Qaeda and LeT, the latter born as Dawat wal Irshad in Beautiful Downtown Peshawar


...capital of Khyber Pakhtunkhwa (formerly known as the North-West Frontier Province), administrative and economic hub for the Federally Administered Tribal Areas of Pakistan. Peshawar is situated near the eastern end of the Khyber Pass, convenient to the Pak-Afghan border. Peshawar has evolved into one of Pakistan's most ethnically and linguistically diverse cities, which means lots of gunfire.


next Azzam's own office. A mentor of Osama bin Laden, Azzam was killed in Peshawar.

One Pak journalist who lost his life telling the truth about the Mumbai attack was Saleem Shahzad. In his book Inside Al Qaeda and the Taliban: Beyond Bin Laden and 9/11(Pluto Press 2011), he wrote that it was Al Qaeda who planned the Mumbai attack 'through former Pakistain army officers with help from LeT without the knowledge of the ISI despite the fact that LeT was on ISI's leash'. He wrote further:

'The Mumbai operation was actually the revival of an old ISI plan. The idea was to deflect the Pakistain Army away from Waziristan and get it to fight India instead. This nearly succeeded: Pakistain's

turban

leaders Mullah Fazlullah

...son-in-law of holy man Sufi Mohammad. Known as Mullah FM, Fazlullah had the habit of grabbing his FM mike when the mood struck him and bellowing forth sermons. Sufi suckered the Pak govt into imposing Shariah on the Swat Valley and then stepped aside whilst Fazlullah and his Talibs imposed a reign of terror on the populace like they hadn't seen before, at least not for a thousand years or so. For some reason the Pak intel services were never able to locate his transmitter, much bomb it. After ruling the place like a conquered province for a year or so, Fazlullahs Talibs began gobbling up more territory as they pushed toward Islamabad, at which point as a matter of self-preservation the Mighty Pak Army threw them out and chased them into Afghanistan...
and Baitullah Mehsud announced that they would fight alongside Pakistain's armed forces in an India-Pakistain war, and the director general of ISI, Lt-Gen Ahmad Shuja Pasha, confirmed this understanding in his briefing to national and foreign correspondents when he called Fazlullah and Baitullah Mehsud Pakistain's strategic assets' (p.95).

In the July 2005 issue of monthly Herald, Zulfiqar Ali described one of the terrorist camps in Mansehra where Al Qaeda had interface with our jihadi organizations, including LeT. The news in 2001 that the Mansehra camp had been disbanded was mere exaggeration. Before Osama bin Laden was finally made to live in Abbottabad, he thought he could be comfortable in Mansehra where Al Qaeda was lending a hand.

Abbas Nasir has noted (Dawn 17 Nov 2012) the sophistication of Jamaat-ud-Dawa


...the front organization of Lashkar-e-Taiba...


(JD), the successor of LeT headed by Mr Saeed, in dealing with the fallout of Mumbai attacks. He relates this image of JD as a welfare organization to Hafiz Muhammad Saeed's interface with the establishment. Nasir quotes:

'Earlier this week, Hindustan Times carried a story that Ziaur Rehman Lakhvi, one of the key accused facing trial for the Mumbai carnage in Rawalpindi's Adiala prison, has fathered a child during his four-year incarceration. The child is said to be two years old. The report says this was disclosed to his Indian interrogators by another key suspect, Abu Jandal, who was extradited from Saudi Arabia. Abu Jandal is reported to have said this good news was given to him by Lakhvi himself in a phone conversation'.

Monthly Naya Zamana (Oct 2012) quoted the BBC as saying that federal Interior Minister Rehman Malik told the visiting Indian foreign minister SM Krishna that Pakistain was helpless to do anything against a popular leader of Jamaat-ud-Dawa because the court had let him off the hook. Rehman Malik explained that after the government arrested him in the wake of Mumbai attacks and produced him before the Court the judge let him go because his lawyer had been a teacher of the said judge. The Court adjudged him as unconnected with LeT.
Posted by: trailing wife || 11/25/2012 00:00 || Comments || Link || E-Mail|| [336075 views] Top|| File under: Lashkar e-Taiba
Who Attacked Qazi?
The

suicide kaboom

on the former Jamaat-e-Islami
...The Islamic Society, founded in 1941 in Lahore by Maulana Sayyid Abul Ala Maududi, aka The Great Apostosizer. The Jamaat opposed the independence of Bangladesh but has operated an independent branch there since 1975. It maintains close ties with international Mohammedan groups such as the Moslem Brotherhood. the Taliban, and al-Qaeda. The Jamaat's objectives are the establishment of a pure Islamic state, governed by Sharia law. It is distinguished by its xenophobia, and its opposition to Westernization, capitalism, socialism, secularism, and liberalist social mores...
chief indicates a growing ideological divide between religious parties and the Taliban

On October 19, former Jamaat-e-Islami chief Qazi Hussain Ahmed
...the absolutely humorless, xenophobic former head of the Pak Jamaat-e-Islami. He was also head of the MMA, a coalition of religious parties formed after 2001 that eventually collapsed under the weight of the holy egos involved. Qazi was the patron of Gulbuddin Hekmatyar during the Afghan mujaheddin's war against the Soviets. His sermons are described as fiery, which means they rely heavily on gospel and not at all on logic. Qazi once recommended drinking camel pee for good health, but that was before his kidneys went...
narrowly escaped a suicide attack in Gandau area of
Mohmand Agency


... Named for the Mohmand clan of the Sarban Pahstuns, a truculent, quarrelsome lot. In Pakistain, the Mohmands infest their eponymous Agency, metastasizing as far as the plains of Peshawar, Charsadda, and Mardan. Mohmands are also scattered throughout Pakistan in urban areas including Karachi, Lahore, and Quetta. In Afghanistan they are mainly found in Nangarhar and Kunar...


. A burqa-clad woman blew herself up near his convoy injuring five.

Qazi's procession was headed to the Mian Mandi area of Haleemzai tehsil to address a gathering and open a party office when it came under attack near Ghyiba Chowk, according to Adil Siddique, the political agent. According to a witness, a woman sitting on the roadside detonated the explosives strapped to her body when the convoy arrived. Officials found pieces of female clothing and hair on the site.

The event was not postponed despite the suicide attack. Qazi told

news hound

s later that he had been attacked by "the agents of the US, Israel and India", and not by

Moslem

s.

Although nobody has

grabbed credit

for the bombing, Tehrik-e-Taliban Pakistain chief Hakeemullah Mehsud had released a video several months ago in which he had denounced Qazi and questioned his stance on TTP attacks in Pakistain. In the Pashto video made and released by Umer Media, Mehsud cites an April 2012 interview by Salim Safi on Geo TV. He criticized Qazi for saying that the Afghan Taliban's resistance against foreign forces was true jihad and that of the Pak Taliban against Pakistain was un-Islamic. Hakimullah argued that the JI leader was wrong.

Qazi had refused to respond to the video. "I know about the existence of this videotape, but I have no comments to make," he told

news hound

s.

Militants operating in Mohmand Agency are led by Omar Khalid, whose real name is Abdul Wali. A source in the police said the Mohmand chapter of TTP was involved in most of the recent attacks on

politicians

in the neighboring Charsadda and Beautiful Downtown Peshawar


...capital of Khyber Pakhtunkhwa (formerly known as the North-West Frontier Province), administrative and economic hub for the Federally Administered Tribal Areas of Pakistan. Peshawar is situated near the eastern end of the Khyber Pass, convenient to the Pak-Afghan border. Peshawar has evolved into one of Pakistan's most ethnically and linguistically diverse cities, which means lots of gunfire.


districts.

On November 11, a bomb planted near the house of Jamaat-e-Islami Peshawar chief and former

politician

Sabir Hussain Awan went off, damaging a nearby house and a mosque.

Last year, police defused a bomb planted near the house of another JI leader, Shabbir Ahmad Khan. At least 27 people including JI Peshawar vice chief Haji Dost Muhammad and a deputy superintendent of police were killed in a suicide attack in Qissa Khwani Bazar of Peshawar in April 2010.

Fazlur Rehman, chief of Jamaat Ulema-e-Islam


...Assembly of Islamic Clergy, or JUI, is a Pak Deobandi (Hanafi) political party. There are two main branches, one led by Maulana Fazlur Rahman, and one led by Maulana Samiul Haq. Fazl is active in Pak politix and Sami spends more time running his madrassah. Both branches sponsor branches of the Taliban, though with plausible deniability...


-Fazl, survived two successive suicide attacks in Swabi and Charsadda in March 2011.

Several activists and leaders of the JUI-F have been targeted and killed in Khyber Pakhtunkwa and FATA in the last four years. Those who died include Mairajuddin, a former MNA from the Mehsud area of South
Wazoo, Noor Muhammad Wazir, a former MNA from the Wazir area of South Waziristan, and Haji Afzal Khan, former district mayor of Hangu.

These attacks are significant because JUI-F and JI are considered pro-Taliban. Some political analysts believe the attacks indicate a growing ideological divide between the religious political parties and Pak Taliban concerning the legitimacy of the Pak state.

The TTP openly denounces democracy and calls the state un-Islamic. The religious parties participate in elections and recognize the authority of the Pak state.

The March 2011

liquidation

attempts on Fazlur Rehman came days after leaked US State Department cables revealed JUI-F leaders reportedly wanted to mediate between the US and the Afghan Taliban. Analysts say the Afghan Taliban and Al Qaeda decided to sever links with the JUI-F after that.

Serious differences had also been reported between Jamaat-e-Islami and Tehrik-e-Nifaz-e-Shariat-e-Mohammadi led by Sufi Mohammad and his son-in-law Fazlullah. Sufi was a local leader of the JI in Dir district until the early 1980s, when he parted ways with them and violated their policy of getting power only through elections.
Posted by: trailing wife || 11/25/2012 00:00 || Comments || Link || E-Mail|| [336063 views] Top|| File under: TTP
Terror Networks
The money behind the method
The widely held assumption that terrorists are merely violent fanatics might be accurate for many of the terror organisations' low-level operatives. Nonetheless, a terror group's leader sees subsequent acts of terror as a way to impress their financial patrons and their ensnared populations. On a day-to-day level, terror groups are primarily financial organisations, expending the bulk of their efforts to raise, invest, allocate and transfer money. These violent groups are just like a drug cartel, and it is therefore a misunderstanding to believe that terrorists need funds just to make cheap bombs. The creation of a terrorist is a long and expensive process.

Posted by: tipper || 11/25/2012 08:44 || Comments || Link || E-Mail|| [336065 views] Top|| File under:
Who's in the News
30
[untagged]
4
Arab Spring
3
TTP
3
Govt of Syria
2
Hamas
2
Govt of Sudan
2
al-Shabaab
1
Govt of Iran
1
al-Qaeda in North Africa
1
Jamaat-e-Islami
1
Lashkar e-Taiba
1
Muslim Brotherhood
1
al-Qaeda in Arabia
1
East Turkestan Islamic Movement
1
Fatah
Bookmark
E-Mail Me
The Classics
The O Club
Rantburg Store
The Bloids
The Never-ending Story
Thugburg
Gulf War I
The Way We Were
Bio
Merry-Go-Blog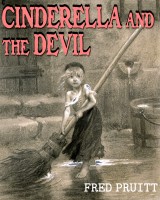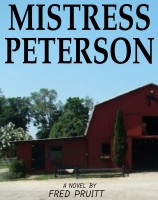 On Sale now!


A multi-volume chronology and reference guide set detailing three years of the Mexican Drug War between 2010 and 2012.

Rantburg.com and borderlandbeat.com correspondent and author Chris Covert presents his first non-fiction work detailing the drug and gang related violence in Mexico.

Chris gives us Mexican press dispatches of drug and gang war violence over three years, presented in a multi volume set intended to chronicle the death, violence and mayhem which has dominated Mexico for six years.
Click here for more information


Meet the Mods
In no particular order...


Steve White
Seafarious
tu3031
badanov
sherry
ryuge
GolfBravoUSMC
Bright Pebbles
trailing wife
Gloria
Fred
Besoeker
Glenmore
Frank G
3dc
Skidmark



Better than the average link...



Rantburg was assembled from recycled algorithms in the United States of America. No trees were destroyed in the production of this weblog. We did hurt some, though. Sorry.
3.235.188.113

Help keep the Burg running! Paypal: