Home Front: WoT
Clinton Excludes Israel Again from Counterterror Summit
[Commentary] Last year, the

B.O. regime

and State Department promoted the Global Counterterrorism Forum, but acquiesced to Turkey's demand that Israel be excluded from the forum. Apparently, as seen by his repeated endorsements of

Hamas, always the voice of sweet reason,

, Prime Minister Recep Tayyip Erdoğan believes that terrorism is always bad, unless directed at Israelis.

Last July, Rick Richman and Jonathan Tobin noted that long after Secretary Clinton had promised to do what was necessary to win Israel's inclusion, forum meetings were going ahead without the Jewish state's presence. Well, it's happened again.

According to CNS's Patrick Goodenough, the State Department has acquiesced to the forum again excluding Israel. Goodenough reports, "Six months after the

B.O. regime

said it was 'committed' to involving Israel in its flagship international counter-terrorism initiative, there has evidently been little progress...."

The issue is not simply Israel's exclusion, or the State Department's belief that more intolerant states like

Leb

and Turkey might stay away if Israelis were at the same forum. Rather, the problem is that these

hard boyz

believe that U.S. acquiescence to their refusal to allow Israel's inclusion is an implicit U.S. endorsement of their drive to delegitimize Israel completely. Clinton's refusal to pull the carpet out from under the meeting by putting U.S. participation on the line not only undercuts global counter-terrorism by signaling that terrorism against Israel needn't be on the table, but also convinces the Erdoğans of the world that momentum is on their side.
Posted by: trailing wife || 12/09/2012 00:00 || Comments || Link || E-Mail|| [10795 views] Top|| File under:
India-Pakistan
Illegal transmissions
[Dawn] IN understanding how much damage can be done by failing to crack down on the wide dissemination of divisive
...politicians call things divisive when when the other side sez something they don't like. Their own statements are never divisive, they're principled...
speech, the case of

Death Eater

leader Fazlullah is instructive. He was amongst the first

faceless myrmidons

to turn to FM radio to cast the shadow of fear over parts of Khyber-Pakhtunkhwa


... formerly NWFP, still Terrorism Central...


, so much so that he became popularly known as Mullah Radio. It was only after his group virtually took over Swat


...a valley and an administrative district in the Khyber Pakhtunkhwa Province of Pakistain, located 99 mi from Islamabad. It is inhabited mostly by Pashto speakers. The place has gone steadily downhill since the days when Babe Ruth was the Sultan of Swat...


and imposed upon it an

bully boy

version of religion that the Pakistain Army was moved to push it out in 2009. But the problem of hate speech being broadcast by FM radio remains; diverse

Death Eater

and/or

bully boy

outfits continue to use the medium to spread their divisive views. Indeed, the bloody battle fought in the Khyber Agency
between the Lashkar-e-Islam and Ansar-ul-Islam occurred in part over the illegal FM channels each group broadcast.

Given this background, it is a step in the right direction that about a dozen unlicensed FM radio channels have been shut down, and their equipment seized in Swabi district over the past few days. They were being used to air programmes concerning different religious schools of thought of a nature that made the authorities fear breakdowns in law and order. However,


women are made to be loved, not understood...


the state needs to bolster this crackdown on illegal radio stations by creating incentives for legal, licensed channels that produce superior and non-controversial programming. The further one is from the urban and settled areas, the lower the penetration of FM programming -- even though a sizeable audience is clearly available. Lowering licence fees and making it possible to apply for an FM radio licence -- instead of having to wait for Pemra to announce an auction, as is currently the case -- would go a long way as an incentive. True, a large portion of the northwest is covered by Radio Pakistain's medium-wave transmissions; but FM has appreciably better broadcast quality and in a region that Pakistain needs to develop, a case can be made for the plurality of voices. Responsible radio programming can make a difference. The rest of Pakistain has benefited from the FM revolution; so should the northwest.

Posted by: Fred || 12/09/2012 00:00 || Comments || Link || E-Mail|| [10797 views] Top|| File under: Govt of Pakistan
Evolution: The American Dream And The Pakistani Denial
The goals of Pak Americans in US politics may not align with those of Islamabad


It happens to every group of immigrants after they've been here a while...

Most of the correspondents of Pak news networks in Washington and New York were unable to understand why the anchors and commentators back home were not accepting what they were seeing on the ground - that Obama was winning the elections. The analysts back home had wishfully concluded that Willard Mitt Romney


...former governor of Massachussetts, the Publican nominee for president in 2012. He is the son of the former governor of Michigan, George Romney, who himself ran for president after saving American Motors from failure, though not permanently. Romney has a record as a successful businessman, heading Bain Capital, and he rescued the 2002 Winter Olympics from the midst of bribery and mismanagement scandals....


would win, and that was what they wanted to hear. The US presidential election has shown that Pak opinion makers are in a state of denial. The expatriates are coming around to this reality and disagree with the views back home. Such diverging views may result in a change that may not be to Islamabad's liking.

While Paks back home, enraged by

President B.O.

's remarks on Pakistain in a presidential debate, wished him to lose the election, an overwhelming majority of Pak Americans voted for all the candidates of the Democratic Party. From young students to the elderly, Pak Americans were incensed by Mitt Romney's rhetoric against immigrants, and concessionary views on student loans and social services, particularly health benefits. Republican Party, crusading against immigrants and asking Washington to deport many of them, had alienated almost the entire expatriate community, Hispanics in particular. Similarly, the conservative onslaught on human rights


...which are often intentionally defined so widely as to be meaningless...


with racial undertones had angered the African Americans and others. In a way every minority group was unhappy with the conservative Republicans and forged a grand alliance to keep

President B.O.

in the White House.



Therefore, the Pak community decided to look out for its own interests in the country they live in, the US, and not for the one they have left.

Pak Americans' solidarity with other minority groups, based on self interest, was a refreshing behavioral change. In the past, majority of Paks had been supporting the Republican Party on the pretext that they were better for Pakistain. This time around, Pak Americans had realized that the foreign policies of both the mainstream US parties were similar. The Pak American intelligentsia argued that the US foreign policy was formulated by the State Department and the Pentagon, and the

politician

s and the administration (White House) did not have too much impact on relations with Pakistain. Therefore, the Pak community decided to look out for its own interests in the country they live in, the US, and not for the one they have left. Even leaders from Pakistain Tehrik-e-Insaf
...a political party in Pakistan. PTI was founded by former Pakistani cricket captain and philanthropist Imran Khan. The party's slogan is Justice, Humanity and Self Esteem, each of which is open to widely divergent interpretations....
(PTI), the most vibrant Pak-American political platform otherwise making noises against

President B.O.

's drone policy, campaigned for Democratic candidates.

This change reflects demographic factors, maturation of the immigrant community, and the US hostility towards religious organizations that are suspected to be aiding Al Qaeda and Taliban. In terms of demographics, second generation, and in many cases third generation, Pak Americans have reached the voting age. These new Americans do not have as strong emotional ties with their home country as the first generation. It is true that a section of second generation youth has joined

Death Eater

religious parties, but they constitute a very small minority. An overwhelming majority is just like other Americans who are hardly aware of Pakistain-US relations. Similarly, as the first generation of expatriates is becoming old, they are becoming more conscious of the old-age benefits provided by the US government. Consequently, they are leaning towards the Democratic Party for its better record to guarantee economic benefits. Lastly, the US campaign against

Death Eater

religious formations has scared common expatriates, and therefore faith based organizations are no more the only political forums for Pak

Mohammedan

s. Various mainstream political parties of Pakistain are branching out in North America.

The new composition of the Pak American expatriate community will have several consequences for Islamabad and organizations like the Overseas Foundation. Firstly and most importantly, Pak Americans are going to be more involved in issues relating to their own interests in the US and will not deploy a bulk of their resources for lobbying on behalf of Islamabad. There are groups of Pak physicians who have been lobbying for democratic institutions and human rights. There will be dwindling lobbying sources for selling the Pak establishment's policies in Washington. The new direction of Pak Americans may also affect the stream of remittances due to many reasons, one of which may be a call by the US government to refrain from such transactions. In essence, the goals of Pak Americans in terms of influencing US politics may not align with those of the people back home.
Posted by: trailing wife || 12/09/2012 00:00 || Comments || Link || E-Mail|| [10798 views] Top|| File under:
Nuggets From The Urdu Press
Imtiaz Alam challenges state
Quoted on the front page of Jinnah secretary general of South Asia Free Media Association (SAFMA) Imtiaz Alam stated that unless the state is able to protect the lives of citizens under democracy it will lead to a military takeover. Responding to an earlier statement by President Zardari, he said that no president ever admits lack of state capacity to defend citizens. If conditions will improve by saying that we are not a part of America's war then declare it openly. All religious parties and jihadis should come out in the open and elect Mullah Umar as their leader and put their programme in front of the nation. But if they can't do that then they should not kill innocent

Mohammedan

s in the streets. The state should never openly admit defeat. He said a large army was built in order defend the people of Pakistain. He said today if the MQM was scared of the Taliban then the others will simply surrender (kis bagh ki mooli).

Habib Bank scandal and Mehran Bank scandal
Writing in Dunya Rauf Klasra stated that the Supreme Court had rendered judgement on the Habib Bank scam and not the Mehran Bank scam. Aslam Beg
...occasionally incoherent retired four-star general who was the Chief of Army Staff of the Mighty Pak Army, succeeding the creepy General Muhammad Zia-ul-Haq, after the latter was rubbed out died in an air crash in 1988. The general was involved up to his hairy ears in the Mehran bank scandal, shuffling millions in public money to buy or lease politicians, and is believed one of the prime movers in the sale of Pak nuclear technology to Iran. He ranks second only to Hamid Gul in the volume and flavor of his anti-Western vitriol..
had asked a Habib Bank officer Younis Habib that he arrange a large sum for bribing IJI in 1990. Younis Habib deposited Rs 14 crore with ISI and MI which was distributed by General Durrani. Mehran Bank scandal was a different scandal. This happened in 1992 when Aslam Beg and Durrani had retired and
Nawaz Sharif


... served two non-consecutive terms as prime minister, heads the Pakistain Moslem League (Nawaz). Noted for his spectacular corruption, the 1998 Pak nuclear test, border war with India, and for being tossed by General Musharraf...


was prime minister. Younis Habib was kicked out of Habib Bank for fraud but he founded his own bank Mehran Bank with the help of PMLN chief Nawaz Sharif, minister Sartaj Aziz and Sindh chief minister Jam Sadiq Ali. Nawaz Sharif got loans from Mehran Bank for his industries and Sartaj Aziz got a lot (bahut kuchch) for his son Adnan. Jam Sadiq also got crores for letting the bank be opened. There is a list of other recipients in existence. In 1993, after the PPP returned to power, many of its leaders too benefited from Mehran Bank, including President Farooq Leghari.

Mushahid Hussain's dubious wedding gift
Daily Dunya quoted Indian journalist Kuldip Nayar as saying that Mushahid Hussain got him to meet Dr AQ Khan for a crucial revelation about Pakistain's nuclear programme as a 'wedding gift' of Mushahid to the world. Nayar said that Dr Khan was made to cough up the secret of Pakistain's bomb by getting him to fly into a rage. In truth, Pakistain wished to threaten India through Dr Khan. General Zia was not pleased and became angry with Dr Khan.

Fazal Karim's angle on Malala
Leader of Barelvi Sunni Ittehad Council Fazal Karim told Ausaf that the man who tried to kill Malala was in the custody of the US army in Afghanistan, implying that the attack was planned by the Americans. He further said that Taliban were acting on behalf of the US and the government should finish off (qala-qama) the American Taliban.

Admiral who went 'mirasi'
Quoted in Nawa-e-Waqt Admiral (Retd) Javed Iqbal said he had been reduced to the status of a mirasi (low caste praise singer) of Imran Khan

... aka Taliban Khan, who who convinced himself that playing cricket qualified him to lead a nuclear-armed nation with severe personality problems...
who had turned into a party despot. He said Imran Khan had imposed slavish-to-America politicians (kuttay nehalanay walay) while he Javed Iqbal had challenged Musharraf (lalkara).

Jews did 9/11
Famous columnist Abdul Qadir Hasan wrote in Express that America was not what it used to be in old times. It had become a tormentor of the world robbing it of peace and tranquillity. The incident of 9/11 was staged by the Jews to make America attack the world of Islam. But some Arab countries still had remnants of ghairat (honour) in them because after some years they staged what is called Arab Spring although in Pakistain nothing of the sort happened because it had no honour. The Arabs had simple guns but in their heart was great emotion (walwala). In Pakistain a leader (Musharraf?) started selling Paks to America because bay-ghairati was common in Pakistain.

'Aslam Beg told me to bribe politicians'
Famous ISI ex-boss General Asad Durrani was quoted in Jang as saying that he was ordered by President Ghulam Ishaq Khan's adviser Ijlal Zaidi and Army Chief Aslam Beg to spend the crores gathered from the donors of Bloody Karachi


...formerly the capital of Pakistain, now merely its most important port and financial center. It may be the largest city in the world, with a population of 18 million, most of whom hate each other and many of whom are armed and dangerous...


as 'chanda' to the IJI politicians. The industrialists of

Bloody Karachi

were opposed to the return of the PPP to power, he said.

Abida Hussain will return the bribe!
Quoted in Nawa-e-Waqt former minister and senior politician Syeda Abida Hussain stated that she had indeed received money from the ISI in 1990 in order to defeat the PPP in elections. She said she was prepared to return the sum along with interest.

GIK ate a lot of guava
Writing in Dunya famous columnist Haroon Rashid stated that he always revered President Ghulam Ishaq Khan because he was an extraordinary man despite the grave mistakes he had made. He was told by Qazi Hussain Ahmad
... third president (1987—2009) of the Pak Jamaat-e-Islami. Qazi was also head of the Muttahidah Majlis-e-Amal until his ego became bigger than the organization. Qazi is what is known as a fiery preacher, which means he has lots of volume, a good delivery, and not a lot of reverence for coherence. He was the patron of Gulbuddin Hekmatyar, Rasool Sayyaf and Osama bin Laden during the war against the Soviets. He used to recommend drining camel's urine to maintain good health before his kidneys started to go...
that GIK would not give him food if he called on him. On the contrary he gave him dinner and himself ate like a trooper despite his old age. Dr AQ Khan reported that GIK was also partial to guava fruit and ate it copiously.

Ijazul Haq renews attack on Aslam Beg
Quoted in Ausaf son of late General Zia, Ijazul Haq said that ex-Army Chief Aslam Beg was the

criminal mastermind

of the Bahawalpur air-crash that killed his father. He vowed that he would take the death of his father at the hands of Aslam Beg to the Supreme Court.

Religious organizations attack school
Reported in Nawa-e-Waqt religious organizations in Lahore got together and attacked a private school Farooqi Girls High School after parents protested that a teacher had distributed blasphemous material among students in the class. Instead of recourse to law the parents began agitation and were soon joined by religious elements who set fire to the school and its van before taking to the roads and stoning the passing cars. The police lathi-charged the mob then placed in long-term storage
Yez got nuttin' on me, coppers! Nuttin'!
the principal-owner of the school who said the whole affair was a plot to close down his school. It was discovered that the papers distributed in class were wrongly stapled.

Chief

news hound

attacks fashion shows
Chief

news hound

of daily The News wrote in Jang that fashion shows and catwalks were being organised in the beginning of the month of Hajj which was a sacred month in the Islamic calendar. Allah had given

Mohammedan

s opportunity of avoiding the fire of Hell but the catwalks were promoting nakedness (uriani) and shamelessness (bay-hayai). According to him, he had earlier written a column about this obscenity which was greatly praised by people in Pakistain, leading to a notice by the Supreme Court which ordered the stoppage of all obscenity on the media. Yet the TV channels went on showing half-naked fashion models in violation of the Constitution.

Bloody Karachi

became the hub of this lascivious activity but 'no louse crawled on the ears of the

Bloody Karachi

administration' (had no effect).
Posted by: trailing wife || 12/09/2012 00:00 || Comments || Link || E-Mail|| [10795 views] Top|| File under:
Israel-Palestine-Jordan
How close did Israel just come to its own Cuban missile crisis?
Interesting thesis. The writer weaves together a fair bit of facts we know and some things that weren't exactly public knowledge. If this was Israel's goal then it explains why they stopped when they did -- it truly was mission accomplished. First few paragraphs here but the whole article is worth the read.

HAIFA, ISRAEL – Hundreds of Iranian-made, long-range missiles already smuggled into Gaza provided a secret sense of urgency behind Israel's recent campaign against Hamas, and the the Jewish state acted with the Obama administration's full knowledge, intelligence experts told FoxNews.com.

Jonathan Schanzer, a former counter-terrorism analyst at the U.S. Department of the Treasury, said the real agenda behind Israel's assault last month on Hamas' munitions stockpiles and smuggling tunnels was not simply to end the daily barrage of relatively primitive rockets that have become part of daily life in Israel. The real mission was to eliminate as many as 100 Iranian-built Fajr5 missiles - with the power to reach Tel Aviv - that had been sneaked into Gaza through Egypt. The Obama administration knew in advance of the operation and agreed that the missiles, built in a Sudanese factory, had to be neutralized to protect millions of Israeli citizens who were now within range of the deadly Iranian weapons, according to Schanzer.

"The U.S. was fully aware of what was going to come in Gaza," Schanzer, now vice president of research at the Foundation for the Defense of Democracies, told FoxNews.com. "They said nothing for the first few days of the operation; there was dead silence from [Obama]."

Israel essentially achieved its main aims within the first few days, said Schanzer, noting that Michael Oren, Israel's ambassador to the U.S., said as much when he remarked on Day Three of the campaign: "We have run out of good targets."
Posted by: Steve White || 12/09/2012 00:00 || Comments || Link || E-Mail|| [10794 views] Top|| File under:
Terror Networks
Muslim conflicts
Munir Akram is a former Pakistan ambassador to the UN.
Posted by: tipper || 12/09/2012 02:16 || Comments || Link || E-Mail|| [10794 views] Top|| File under:
Who's in the News
44
[untagged]
7
Arab Spring
6
Govt of Pakistan
3
Hamas
2
Govt of Syria
2
Jamaat-e-Islami
1
TTP
1
Ansar Dine
1
Hizb-ut-Tahrir
1
Govt of Iran
1
Taliban
1
al-Qaeda in Pakistan
1
Thai Insurgency
1
Palestinian Authority
1
Muslim Brotherhood
1
al-Qaeda
1
al-Qaeda in North Africa
Bookmark
E-Mail Me
The Classics
The O Club
Rantburg Store
The Bloids
The Never-ending Story
Thugburg
Gulf War I
The Way We Were
Bio
Merry-Go-Blog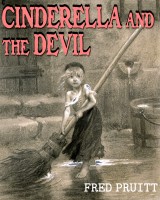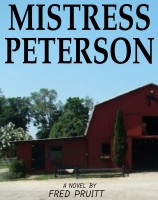 On Sale now!


A multi-volume chronology and reference guide set detailing three years of the Mexican Drug War between 2010 and 2012.

Rantburg.com and borderlandbeat.com correspondent and author Chris Covert presents his first non-fiction work detailing the drug and gang related violence in Mexico.

Chris gives us Mexican press dispatches of drug and gang war violence over three years, presented in a multi volume set intended to chronicle the death, violence and mayhem which has dominated Mexico for six years.
Click here for more information


Meet the Mods
In no particular order...


Steve White
Seafarious
tu3031
badanov
sherry
ryuge
GolfBravoUSMC
Bright Pebbles
trailing wife
Gloria
Fred
Besoeker
Glenmore
Frank G
3dc
Skidmark



Better than the average link...



Rantburg was assembled from recycled algorithms in the United States of America. No trees were destroyed in the production of this weblog. We did hurt some, though. Sorry.
34.229.119.176

Help keep the Burg running! Paypal: