India-Pakistan
Rahul Gandhi is right on Indian jihadists
[The Hindu] ... From placed in durance vile
Don't shoot, coppers! I'm comin' out!
Mumbai resident Sadiq Israr Sheikh's testimony to police, we know some on SIMI's radical fringes were craving for direct action. Born in 1978 to working class parents from the north Indian town of Azamgarh, Sheikh had grown up in Mumbai's Cheetah Camp housing project. In 1996, he began attending SIMI gatherings -- polite tea-and-biscuits affairs that he would eventually storm out of, frustrated by endless discussion.

Late in 2001, he ran into a distant relative, Salim Islahi, the son of a Jamaat-e-Islami
...The Islamic Society, founded in 1941 in Lahore by Maulana Sayyid Abul Ala Maududi, aka The Great Apostosizer. The Jamaat opposed the independence of Bangladesh but has operated an independent branch there since 1975. It maintains close ties with international Mohammedan groups such as the Moslem Brotherhood. the Taliban, and al-Qaeda. The Jamaat's objectives are the establishment of a pure Islamic state, governed by Sharia law. It is distinguished by its xenophobia, and its opposition to Westernization, capitalism, socialism, secularism, and liberalist social mores...
-linked

holy man

who was himself expelled from the organization for his extremism. Islahi, later controversially killed by police, allegedly arranged for Sheikh to travel to Pakistain for training in September 2001.

His story wasn't uncommon: other SIMI friends like computer engineer Abdul Subhan Qureshi made the journey to the Lashkar-e-Taiba
...the Army of the Pure, an Ahl-e-Hadith terror organization founded by Hafiz Saeed. LeT masquerades behind the Jamaat-ud-Dawa facade within Pakistain and periodically blows things up and kills people in India. Despite the fact that it is banned, always an interesting concept in Pakistain, the organization remains an blatant tool and perhaps an arm of the ISI...
's camps at about the same time.

From 2002, when this core leadership returned to India, it found fertile ground: Gujarat


...where rioting seems to be a traditional passtime...


persuaded younger recruits that India's claims to secularism and democracy were a sham. SIMI's wellsprings gave birth to small jihadist cells across India. Peedical Abdul Shibly and Yahya Kamakutty, highly successful computer professionals, are alleged to have prepared to carry out attacks in Bangalore. Feroze Ghaswala, another alleged Indian Mujahideen
A locally recruited auxilliary of Pakistain's Lashkar-e-Taiba, designed to give a domestic patina to Pakistain's terror war against its bigger neighbor...
recruit, told police he volunteered for joining jihad training after witnessing the mass burial of 40 Gujarat riot victims. Kerala men trained in the mountains of Jammu and

Kashmire

with the Lashkar-e-Taiba. Zabiuddin Ansari, from Maharashtra's Aurangabad, famously ended up in the 26/11 control room.

From the investigations of the Patna and Bodh Gaya bombings, we know the recruitment continues, often carried out by old SIMI cadre, drawing on an anger which every new communal confrontation fuels. "You have provoked the Mujahideen to massacre you and your five-and-a-half crore multitude of pathetic infidels," read the bitter Indian Mujahideen manifesto released after the 2008 serial bombings in New Delhi, "who tortured us in the post-Godhra riots asking 'where is your Allah'?"

"Here He Is"

'Purely Indian'

It is interesting that the Indian Mujahideen never dropped its national identification from the name. In the 2007 manifesto, it said this: "We are not any foreign mujahideen nor we have any attachment with neighbouring countries. We are purely Indian." In a later manifesto, the group called itself "the home-grown jihadi militia of Islam." Recently tossed in the slammer
Drop the rosco, Muggsy, or you're one with the ages!
Indian Mujahideen operative Ahmed Siddibapa, also known as Yasin Bhatkal, is reported to have told the National Investigations Agency that he refused to train in Pakistain for these reasons.

The India of an Indian jihad shouldn't surprise us. From the work of chronicler Zain al-Din Maabari, we know self-described jihadis waged war against Portugese colonial forces more than 200 years ago.

The eminent historian, Ayesha Jalal, has shown the notion of jihad was an important ideological theme through the 18th and 19th centuries.

Following the 2008 bombings in Delhi, the Indian Mujahideen actually invoked this heritage: "We have carried out this attack in the memory of two most eminent Mujahids of India: Sayyed Ahmed Shaheed and Shah Ismail Shaheed, who had raised the glorious banner of Jihad against the disbelievers in this very city of Delhi."

Like all other modern ideologies, Islamism offers believers a road map for action. It has been a fringe tendency, drawing far fewer supporters among Indian

Musselmen

s than the Congress, the Left and perhaps even the BJP -- but its durability points to deep tears in our social fabric.

Investigations of the Patna and Bodh Gaya blasts have shown the obvious: even as police and intelligence services have registered important successes in the battle against jihadist terrorism, the fractures in our society have enabled recruits to be drawn from a new generation. Pakistain's intelligence services and their jihadist proxies will exploit the dysfunctions in our polity, until India's political life addresses them.

For years now, it has suited a wide spectrum of Indian political opinion to simply deny this problem exists. The forces behind the silence are remarkably wide -- among them, Hindu nationalists, unwilling to acknowledge their role in giving birth to jihadist terror; opportunists trying to cash in on

Musselmen

fears; ideologues sympathetic to Islamists.

Mr. Gandhi's intervention, inchoate and fumbling, won't solve the problem. It does, though, open the door to the truth-telling that is a precondition for healing. For that, India ought to be grateful.

Posted by: Fred || 11/09/2013 00:00 || Comments || Link || E-Mail|| [246 views] Top|| File under: Indian Mujaheddin
VIEW : Divine intervention? -- Syed Mansoor Hussain
[Pak Daily Times] Making fun of Mian
Nawaz Sharif


... served two non-consecutive terms as prime minister, heads the Pakistain Moslem League (Nawaz). Noted for his spectacular corruption, the 1998 Pak nuclear test, border war with India, and for being tossed by General Musharraf...


and his minions almost seems cruel. The Pakistain

Moslem

League-Nawaz (PML-N) government is having such a tough time that even its detractors must be hoping that it can pull itself and the country out of the quagmire they are both in at this time. Frankly, it is much more fun to make fun of preening self-important popinjays full of braggadocio than it is of the 'sad sacks' that are running Pakistain these days. I particularly feel sorry for our 'Minint' of the 'never changing hair'. If he gets any angrier he just might suffer the fate of Rumpelstiltskin. And our poor minister of

scheduled power outages

who is disappearing so rapidly that like the Cheshire cat, we might just be left with his 'perpetual' frown to look at.

But a word about Imran Khan

... aka Taliban Khan, who isn't your heaviest-duty thinker, maybe not even among the top five...
is definitely in order. He is starting to look more than a bit stressed out. Any recent picture of his shows flaring nostrils, hands waving wildly, artificially darkened hair aflutter as if he were in the middle of his run up to the wicket to throw a fast ball. It seems that Khan still thinks he is playing cricket and if he could only throw a few swingers, zingers, yorkers and bangers, he could win another 'world cup'. Sadly, as the old country western song says, "his honking days are done".

Much of our media, as well our politicians, are droning on and on about drones, especially since the head of the Pak Taliban, a self-proclaimed killer of many Paks, was transported to meet his Maker by a wandering drone. Of course, one must not confuse a wandering drone with a wandering dervish.

But as far the late Hakeemullah Mehsud is concerned, if the head of the Jamaat-e-Islami
...The Islamic Society, founded in 1941 in Lahore by Maulana Sayyid Abul Ala Maududi, aka The Great Apostosizer. The Jamaat opposed the independence of Bangladesh but has operated an independent branch there since 1975. It maintains close ties with international Mohammedan groups such as the Moslem Brotherhood. the Taliban, and al-Qaeda. The Jamaat's objectives are the establishment of a pure Islamic state, governed by Sharia law. It is distinguished by its xenophobia, and its opposition to Westernization, capitalism, socialism, secularism, and liberalist social mores...
and the head of Jamaat Ulema-e-Islam


...Assembly of Islamic Clergy, or JUI, is a Pak Deobandi (Hanafi) political party. There are two main branches, one led by Maulana Fazlur Rahman, and one led by Maulana Samiul Haq. Fazl is active in Pak politix and Sami spends more time running his madrassah. Both branches sponsor branches of the Taliban, though with plausible deniability...


-Fazl both be believed, and of course, as well-known devout

Moslem

s they must be believed, then the late killer with a price on his head is now a 'shaheed' (martyr). As such one must assume that having been transformed from killer to martyr, Mehsud is now frolicking in 'jannat' (

Moslem

heaven). As every Pak child knows, the very purpose of existence for all 'good'

Moslem

s is to reach jannat. So if Mehsud is already there, did not the 'drones' do him a favour?

Unfortunately, so many of our devout

Moslem

s in Pakistain do not realise that as a matter of fact, the drones are doing God's work by helping our 'brave' Taliban fighters to arrive in jannat most expeditiously. Here I need to make an important point. By transporting our brave Taliban to jannat earlier than even the 'beneficiaries' expected, the drones are doing them a great favour. For instance, if Mehsud had lived longer and made peace with Pakistain, and shudder, shudder, even with the perfidious Americans, he might have lost his place in jannat. So it is obvious that the drone masters did not want to deny Mehsud the possibility of fulfilling his 'destiny' as a holy warrior.

Interestingly, there is another point worth considering. For centuries, virtually all interpretations of the

Moslem

Sharia law forbade

Moslem

s from killing non-combatants, especially

women and kiddies

. But this longstanding tradition was turned upside down with the start of the present epidemic of terrorism targeting civilians. Evidently some 'worthy' from the 'Home of the Holy Places' issued a 'fatwa' that if during an act of terrorism any 'good'

Moslem

s and children were killed, they automatically became shaheeds and as such immediately found a place in jannat. Therefore, the

jacket wallah

s and

forces of Evil

were doing them all a favour. So I suppose now the 'drone warriors' are returning the favour.

Stop the drones, and shoot down the drones say the ones running the Khyber-Pakhtunkhwa


... formerly NWFP, still Terrorism Central...


province and the Centre. But I don't quite understand why they are all so upset with the drones since the drones are indeed doing God's work. In my most humble opinion, our brave Taliban warriors should, as a matter of fact, stand out in front of the drones inviting martyrdom. But instead they seem to hide from such a glorious fate like the 'Old Man of the Mountain of Alamut' and his hashish-driven assassins. This clearly makes me wonder whether these Taliban are true fighters for Islam or just a bunch of assassins, and their leaders a bunch of cowering cowards. There evidently seems to be some disconnect between the beliefs of those that label these Taliban as 'ghazis and shaheeds' and the actual Taliban and their behaviour.

Now it seems that the famous 'Mullah Radio', who once terrorised Swat, has been 'elected' as the new head of the Pak Taliban. He is the one that allegedly ordered the attack on Malala Yousafzai. Malala may not have got the Nobel Prize, but at least her fame forced the Taliban to elect as their leader the man who tried to get her killed. If true, a strange symmetry, I must admit.

More importantly, our brave men in khaki, who were so unable to kill Mullah Radio when he was defiling Swat, are not going to take kindly to have to sit across a negotiating table and talk to him or his representatives. Perhaps they might even hope and pray that another drone strike dispatches him to jannat most expeditiously. And that, of course, makes we wonder that the man who ordered the

liquidation

of a serving major general of the army did not also meet that fate due to the hopes and prayers of our men in khaki. One always does wonder when different 'devout'

Moslem

s are praying for opposite things, whom the Almighty listens to.

And yes, I am indeed feeling sorry for Mian Sahib these days. I am sure he would prefer to be elsewhere and not in Pakistain. But then somebody pointed out recently that out of his first five months in office he has spent a month outside Pakistain. I wonder why?

Posted by: Fred || 11/09/2013 00:00 || Comments || Link || E-Mail|| [255 views] Top|| File under: Govt of Pakistan
What's wrong with Hakeemullah's killing? -- Rizwan Asghar
[Pak Daily Times] The death of Hakeemullah Mehsud in a drone strike has resulted in a state of confusion across the country. By and large, the political class is unhappy about the incident, terming it the 'death of the

grinding of the peace processor

'. A majority of people are of the view that the killing of the Taliban leader has dealt a severe blow to the peace efforts initiated by the federal government over the past two months. On the other hand, some liberal sections of society have taken such kind of reaction very hard. They are accusing the conservative sections of society, and some political parties, of 'mourning a villain'. The divergence of opinion on this issue has given rise to a state of confusion across Pakistain.

The federal government also seems beset by uncertainty and confusion. But the attitude of uncertainty and inability to present a coherent message on the part of the PML-N government can be best explained by its efforts to appease its main political rival, Imran Khan

... aka Taliban Khan, who who convinced himself that playing cricket qualified him to lead a nuclear-armed nation with severe personality problems...
's PTI, and also refraining from taking any step that may add to strains between Pakistain and the US. In the opinion of this writer, this state of confusion and wide divergence of opinion on the situation emerging after the Tehrik-e-Taliban Pakistain (TTP) leader's death will only result in further weakening the position of Pakistain at a critical juncture when convincing the Taliban to sit at the negotiating table is very important to adopting any kind of future plan of action. Changing horses in the middle of a stream and abandoning the

grinding of the peace processor

at the current point will only strengthen the viewpoint of the

bad boy

elements.

There is no gainsaying the fact that the TTP, under the leadership of Hakeemullah Mehsud, waged war against the Pak state, and was responsible for the slaughtering of thousands of innocent people. To state the obvious, Mehsud was also declared public enemy number one by the government of Pakistain. But why must the option of talks with the Taliban be pursued? Why must the government exploit every opportunity for a peaceful solution before a military operation? We must not turn a blind eye to a few hard facts in order to adopt a more pragmatic view towards this issue. It is in the interest of the Pakistain government to establish peace in the country, not that of the Taliban. The power of the

gunnies

is gradually increasing, and the lukewarm response of successive governments has only resulted in ceding further ground to the

bad boy

s.

Another reality not to forget is that our armed forces are already present in all seven Agencies of FATA for the past many years, but the

gunnies

are still planning all activities from their bases in the tribal agencies. What if a military operation against the Taliban fails to achieve the desired results?

Last week, this writer got an opportunity to visit some areas of South
Wazoo with a few friends. According to the local people in FATA, the Taliban have more than 70 factions of varying strengths, which are operating in all the Agencies of FATA. Out of these 70

bully boy

groups, almost 20 to 25 groups are very powerful, with manpower of many hundreds. Almost all these groups pledged allegiance to Hakeemullah Mehsud and respected him as their main leader. After the All Parties Conference (APC) in September endorsed the government's initiative to hold peace talks, the federal government was trying its best to convince Mehsud to come to the negotiating table. Interior Minister Chaudhry Nisar Ali Khan did extensive work to make it possible. All hopes were pinned on these efforts because the success of any peace deal with Mehsud would have meant a peace deal with almost 80 percent of the Taliban factions. This would have brought a great respite for Pakistain.

But the death of Mehsud in a drone strike has not only scuttled all those peace efforts but also provided a justification to the Taliban to continue the bloody war against Pakistain. Some hardcore elements within the Taliban will seize the moment to spread their propaganda that the government is not serious about holding peace talks. The killing of Mehsud at a time when he was reportedly toying with starting peace negotiations with the government would only further strengthen the impression in Pakistain that the US does not want to facilitate the establishment of peace in Pakistain, and that every Taliban leader who has showed the willingness to talk with Pak government since 2004 was killed in a drone strike. This has provided a much sought after opportunity to some political parties to pressurise the Sharif government to review relations with the US and even think about stopping the NATO


...the North Atlantic Treaty Organization. A single organization with differing goals, equipment, language, doctrine, and organization....


supplies. The statement of Munawar Hasan, the Ameer of Jamaat-e-Islami
...The Islamic Society, founded in 1941 in Lahore by Maulana Sayyid Abul Ala Maududi, aka The Great Apostosizer. The Jamaat opposed the independence of Bangladesh but has operated an independent branch there since 1975. It maintains close ties with international Mohammedan groups such as the Moslem Brotherhood. the Taliban, and al-Qaeda. The Jamaat's objectives are the establishment of a pure Islamic state, governed by Sharia law. It is distinguished by its xenophobia, and its opposition to Westernization, capitalism, socialism, secularism, and liberalist social mores...
, terming Hakeemullah Mehsud a 'martyr', shows how some political parties are readily available to cash in on anti-US feelings in order to gain the sympathies of

bully boy

s.

The Taliban leadership is also divided after the killing of Mehsud on the issue of peace talks. There is no common leadership. So even if they agree to start talks with the federal government, which in itself is a distant possibility, the government will have to approach all the

bully boy

groups separately. This will make the success of any peace effort highly unlikely. All these problems are further compounded by the fact that in a familiar pattern, the government is showing it is clueless and not laying out any concrete approach to tackle such eventualities. Angry rhetoric and boring platitudes characterise the statements of some federal ministers. This approach may earn them some political favour at the moment, but it should be understood that the problem of militancy cannot be solved until concrete steps are taken to make the Taliban agree to the peace talks again.

The incoherent reaction of the political parties in the aftermath of Hakeemullah Mehsud's killing has made one thing clear that they are highly incapable of fulfilling their responsibilities. Pakistain, at the moment, is like a headless ship with no one to show the required strength to resolve all the problems faced by the nation. We are hypocritical about what our responsibilities are and we always try to indulge in the practice of buck-passing in difficult times.

Posted by: Fred || 11/09/2013 00:00 || Comments || Link || E-Mail|| [279 views] Top|| File under: Govt of Pakistan
Syria-Lebanon-Iran
Repairing the world through the righteous use of nuclear weapons
Michael Savage opinion piece by David E. Sarfatti. The punchline is
"An atomic bomb must be dropped outside of Tehran on a moonless night, and an ultimatum delivered to Iran. 'Deliver up Khamenei and the mullah leadership for trial within 3 days.' This is the only way out for the world from the nuclear dilemma posed by Iran. Any alternate history will be infinitely more tragic."
This ignores the existence of international politix, power blocs, alliances, and probably the intricacies of making cheese. It assumes a nation can do anything it pleases, without consequences. Had this sort of thing actually happened in the past, say in 1961, the nation and much of the rest of the world would probably still be digging out of the radioactive rubble.
Posted by: Bernie || 11/09/2013 00:00 || Comments || Link || E-Mail|| [595 views] Top|| File under:
Who's in the News
43
[untagged]
7
Arab Spring
4
Govt of Pakistan
3
TTP
1
al-Qaeda in North Africa
1
Govt of Iran
1
al-Qaeda in Arabia
1
Govt of Syria
1
Hezbollah
1
Indian Mujaheddin
1
Islamic State of Iraq & the Levant
1
Jamaat-e-Islami
1
Lashkar e-Taiba
1
PLO
1
Taliban
1
al-Qaeda
Bookmark
E-Mail Me
The Classics
The O Club
Rantburg Store
The Bloids
The Never-ending Story
Thugburg
Gulf War I
The Way We Were
Bio
Merry-Go-Blog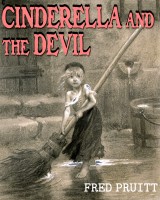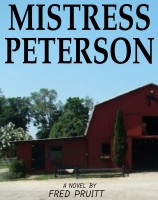 On Sale now!


A multi-volume chronology and reference guide set detailing three years of the Mexican Drug War between 2010 and 2012.

Rantburg.com and borderlandbeat.com correspondent and author Chris Covert presents his first non-fiction work detailing the drug and gang related violence in Mexico.

Chris gives us Mexican press dispatches of drug and gang war violence over three years, presented in a multi volume set intended to chronicle the death, violence and mayhem which has dominated Mexico for six years.
Click here for more information


Meet the Mods
In no particular order...


Steve White
Seafarious
Pappy
lotp
Scooter McGruder
john frum
tu3031
badanov
sherry
ryuge
GolfBravoUSMC
Bright Pebbles
trailing wife
Gloria
Fred
Besoeker
Glenmore
Frank G
3dc
Skidmark
Alaska Paul



Better than the average link...



Rantburg was assembled from recycled algorithms in the United States of America. No trees were destroyed in the production of this weblog. We did hurt some, though. Sorry.
18.207.102.38