India-Pakistan
EDITORIAL : Sects in motion
[Pak Daily Times] Of late Punjab has witnessed some gruesome sectarian violence that provides the much needed reminder that Punjab is sitting on a sectarian powder keg. The killing of three Shias including an office bearer of the Shia Ulema Council and a prayer leader in two different Imambargah


...since they're religiously correct™, Shia Moslems in Pakistain can't call their houses of worship 'mosques,' which are reserved for Sunnis. It's not clear if imambargahs are used for explosives storage like mosques are...


s at Gujranwala on November 8 before daybreak reveals once again the inability of the government to protect its citizens, especially in the month of Muharram. In the aftermath of Hakeemullah Mehsud's death, the Tehrik-e-Taliban Pakistain (TTP) has pledged to carry out attacks across the country. What could have been better timing than to start their

Dire Revenge™

orgy in Muharram. Taking the TTP lightly after what they have done to the country through their consistent and predictable behaviour can only be termed irresponsible. And if the government had considered small cities such as Gujranwala immune to terrorism because of their size or relevance, it has committed a double sin: one of ignoring the recent history of sectarian violence in relatively smaller cities of Punjab such as Bhakkar and Gujrat, and another of forgetting the arrest of a number of

forces of Evil

from Gujranwala madrassas last month following the arrest of an al Qaeda operative from Punjab University. On the flip side, security in the bigger cites, since it has been stepped up, gives more reasons to the

forces of Evil

to aim for the smaller cities. This is no rocket science. For how long will this situation persist? We hear that new laws have been prepared to take on the culprits involved in terrorism. The reality however speaks a different language. We are as unprepared as we have been five years or ten years down the road from when terrorism began shaping up in this part of the world. The police have so far tossed in the slammer
Drop the rod and step away witcher hands up!
nine suspects of the attack in Gujranwala, all belonging to Lashkar-e-Jhangvi
Continued on Page 49
Posted by: Fred || 11/11/2013 00:00 || Comments || Link || E-Mail|| [297 views] Top|| File under: Govt of Pakistan
Ethnic nationalism and the plight of the Hazaras -- Dr Fawad Kaiser
[Pak Daily Times] The Hazaras constitute a distinct ethnic group. Hazaras are of Mongolian and Central Asian descent and legend has it they are descendants of Genghis Khan and his soldiers who invaded Afghanistan in the 13th century. Almost all belong to the Shia

Musselmen

sect, speak a dialect of Farsi, and are also concentrated in central Afghanistan. There are some 600,000 to 700,000 Hazaras in Pakistain. In Quetta, many of them live on the Alamdar Road. Human Rights Watch


... dedicated to bitching about human rights violations around the world...


(HRW) research indicates that at least 275 Shias, mostly of Hazara ethnicity, have been killed in sectarian attacks in the southwestern province of Balochistan



...the Pak province bordering Kandahar and Uruzgun provinces in Afghanistan and Sistan Baluchistan in Iran. Its native Baloch propulation is being displaced by Pashtuns and Punjabis and they aren't happy about it...


alone since 2008. Sectarian preference is a form of racial prejudice, and like prejudice, it is closely linked with the urge to obtain and keep power over others.

Ethnicity is usually defined as that part of a person's identity that is drawn from one or more 'markers', like race, religion, shared history, region, social symbols or language. It is distinct from that part of a person's identity that comes from, say, personal moral doctrine, economic status, civic affiliations or personal history. Parlaying these into a concept of ethnic nationalism is tricky however; growing hatred as an ends-based concept does not make any sense if the motivating purpose of contention is some matter of specific relevance to an ethnic group. The inherent complexity and dynamism of ethnicity itself makes understanding this concept difficult. Constructing superior racial or religious ethnicity is a dangerous and contested target and so explanations of ethnic conflict with reference to such ethnic nationalism is liable to produce ominous harm. Unlike 'class conflict', which can be proved or disproved by using pretty stable measures of the people involved, like income, education, occupation, etc, the same cannot be said of ethnicity. Prejudices against other ethnic groups that appear 'essential', wax and wane as conditions change but the mere existence of conflict with other ethnic groups may shift the meaning of ethnicity on all sides. It is crucial that we focus on ethnic prejudice, and specifically on the sociological understanding of prejudice against certain minority groups.

Ethnic nationalism is one of the main causes of the present plight of rhe Hazara community and the increasing flow of immigration to Europe and Australia. This kind of nationalism emerges from biased ethnic beliefs among certain groups in the community towards other ethnic groups through vernacular mobilisation of ancient deeply held religious concepts. Self-introspection and de-politicising ethnic nationalists and its members would draw into purifying the concepts prescribed in Islam and its elements, which, in turn, may lead to protecting against the expulsion of communities like the Hazaras in Pakistain. The Australian government has offered asylum to 2,500 Hazara families of Pakistain who have been affected by terrorism on humanitarian grounds. Many young Hazaras have left Quetta, and it is estimated that 90 percent of those fleeing the violence do so illegally. Widespread fear of harassment, discrimination and killings has made Hazaras escape their plight.

The Hazaras, who are Shias and are distinguishable due to their features, have been a target of ethnic cleansing by

bully boy

organizations for political and religious ideological reasons. 'Outside hands' being behind the violence cannot be underestimated, and such perceptions are not as simple because the sources of violence in Balochistan are multifactorial in themselves. Grouping up of

snuffies

in Balochistan has certainly contributed to an increase in the Hazara-Shia violence and is evident in many ways, such as the relations between the Hazara and Baloch communities. Moreover, it could also be inflamed by the current demand for military intervention by the Hazaras in the province. This promulgates its own set of violence against Baloch nationalists, and thus draws the rift between the two communities even deeper.

Shias and other minority communities say banned Sunni

bully boy

organizations like Lashkar-e-Jhangvi


... a 'more violent' offshoot of Sipah-e-Sahaba Pakistain. LeJ's purpose in life is to murder anyone who's not of utmost religious purity, starting with Shiites but including Brelvis, Ahmadis, Christians, Jews, Buddhists, Rosicrucians, and just about anyone else you can think of. They are currently a wholly-owned subsidiary of al-Qaeda ...


(LeJ) and Lashkar-e-Taiba
...the Army of the Pure, an Ahl-e-Hadith terror organization founded by Hafiz Saeed. LeT masquerades behind the Jamaat-ud-Dawa facade within Pakistain and periodically blows things up and kills people in India. Despite the fact that it is banned, always an interesting concept in Pakistain, the organization remains an blatant tool and perhaps an arm of the ISI...
(LeT)/Jamaat-ud-Daawa (JuD) are those behind the violence. These groups have been banned by the Pak government, but the LeT has rebranded itself as the Ahle Sunnat Wal Jamaat
...which is the false nose and plastic mustache of the murderous banned extremist group Sipah-e-Sahaba Pakistain, whatcha might call the political wing of Lashkar-e-Jhangvi...
. The fact remains that theLeT/JuD has not withdrawn a fatwa condemning Shias to death. Geo-political influences sour the analysis with the notion that the Hazara killings are an extension of the old Iran-Saudi cold war, and Sunni

bully boy

organization leaders get funding from Soddy Arabia


...a kingdom taking up the bulk of the Arabian peninsula. Its primary economic activity involves exporting oil and soaking Islamic rubes on the annual hajj pilgrimage. The country supports a large number of princes in whatcha might call princely splendor. When the oil runs out the rest of the world is going to kick sand in the Soddy national face...


. There are some who would suspect Hazaras getting money from Iran as a possible reason for being targeted. The Iran gas pipeline and Gwadar port project have significant geo-political significance and add to the continuing domestic terrorism in subtle ways. There is a deep-set suspicion that Iran may be interfering in Pakistain's security establishment, which dates back to the confrontation over Afghanistan and the Taliban. Moreover, easy trade through a functional Gwadar Port would draw another dimension to the strategic importance of Balochistan province.

The Pakistain government has faced widespread criticism for its inability to stop the violence. Pakistain government cannot ignore the innocent killing of the Hazara community, and has to investigate these killings. As Hazaras continue to be slaughtered in cold blood, the callousness and indifference of the authorities offers a damning indictment of the state, its military and security agencies. Pakistain's tolerance for

bully boy

forces of Evil

is not just destroying lives and alienating entire communities, it is destroying Pakistain's image across the world. Government has to make transparent efforts to promptly apprehend and prosecute those responsible for attacks and other crimes targeting the Hazara population. The government's consistent failure to protect the Hazara community from sectarian attacks by Sunni

bully boy

groups is reprehensible and amounts to complicity in the brutal killing of Pak citizens.

The extreme violence in Quetta means many Hazaras are fighting for survival and feel pessimistic about their future in Pakistain. Faced with the security risks, Dr ZZ (name cannot be disclosed due to security reasons) had to give up his years of successful GP practice in Quetta and is now residing in the UK, desperately demanding justice from the Pakistain government for the loss of his homeland and years of true love for his country. He is hopeful to reach the oasis but is worryingly afraid of his fast growing unforgiving anger. Dr ZZ is just an example of the hundreds of Hazaras who would love to live in Pakistain, adore their country, want to be treated like normal human beings and would like to see a safe homeland.

Ethnic conflict might be defined as a sustained and violent conflict by ethnically distinct actors, in which the issue is integral to one ethnicity. It seems at least possible that some longstanding disputes seen in recent years are enduring enough to qualify. The Ayodhya temple, the Temple Mount and the Orange Day parades may suggest this kind of ethnic conflict purely identificational, often irrational, and deeply impervious to amelioration. Yet such instances are rare. Chronicles of Serbian aggression against Kosovars in terms of the 'ancient hatreds' of Yugoslavia were seen in history but Bill Clinton's words fell silent when the Serbians voted their tyrant Slobodan Milosevic out of office in 2000, and sent him to stand trial for war crimes. Distinctive political systems have spawned religion-based civil wars not because 'religious identity is fixed and non-negotiable' but because basic human rights


When they're defined by the state or an NGO they don't mean much...


freedoms are fixed and non-negotiable. Religious identity is almost certainly dynamic and elastic and ancient hatreds are simply the ignored chapters in social phenomena.

Posted by: Fred || 11/11/2013 00:00 || Comments || Link || E-Mail|| [393 views] Top|| File under: Govt of Pakistan
Can we really talk to the Taliban? -- Yasser Latif Hamdani
[Pak Daily Times] That you should never underestimate your enemy is common sense. Tragically, it seems in Pakistain common sense is in short supply. Our old hands, who continue to pontificate on strategies as if the world was a board game, are almost patronising in the way they talk about the Taliban. "They are our boys", "We have to win their hearts and minds", "Taliban were our allies", "We can still convince them", "We can bring them in the framework of our constitution", etc, are the kind of statements that we have heard for over a decade now. These statements are beginning to sound quite hollow.

Be realistic. The Taliban -- Afghan or Pak -- are not our boys. We face a determined foe, which is ideologically consistent, highly motivated and hell bent on overthrowing the state of Pakistain. Not once have the Taliban come to us for peace talks. It is always the Pak state that has attempted to negotiate, at the behest of those misguided souls who feel that the Taliban can still be brought under some sort of Pak banner. Others -- usually ex-khakis, who served under General Zia ul Haq

...the creepy-looking former dictator of Pakistain. Zia was an Islamic nutball who imposed his nutballery on the rest of the country with the enthusiastic assistance of the nation's religious parties, which are populated by other nutballs. He was appointed Chief of Army Staff in 1976 by Prime Minister Zulfikar Ali Bhutto, whom he hanged when he seized power. His time in office was a period of repression, with hundreds of thousands of political rivals, minorities, and journalists executed or tortured, including senior general officers convicted in coup-d'état plots, who would normally be above the law. As part of his alliance with the religious parties, his government helped run the war against the Soviets in Afghanistan, providing safe havens, American equipiment, Saudi money, and Pak handlers to selected mujaheddin. Zia died along with several of his top generals and admirals and the then United States Ambassador to Pakistain Arnold Lewis Raphel when he was assassinated in a suspicious air crash near Bahawalpur in 1988...
-- feel that the Taliban are hardened warriors who can be leashed and unleashed at will. Tragically, they fail to learn their lesson from the way Colonel Imam met his end. Mujib-ur-Rehman Shami, a noted journalist, feels that if the Taliban are given a chance, they would renounce violence and embrace a political -- and by extension a non-violent -- form. All of these people portray the Pak Taliban as a reactionary force that has emerged as a byproduct of the war on terror. A corollary of this argument is that if drone attacks stop, terrorism will wither away automatically.

This is a disastrous miscalculation. First of all, the Tehrik-e-Taliban Pakistain (TTP) is a subsidiary of the Afghan Taliban. The presence of Mullah Fazlullah

...son-in-law of holy man Sufi Mohammad. Known as Mullah FM, Fazlullah had the habit of grabbing his FM mike when the mood struck him and bellowing forth sermons. Sufi suckered the Pak govt into imposing Shariah on the Swat Valley and then stepped aside whilst Fazlullah and his Talibs imposed a reign of terror on the populace like they hadn't seen before, at least not for a thousand years or so. For some reason the Pak intel services were never able to locate his transmitter, much less bomb it. After ruling the place like a conquered province for a year or so, Fazlullah's Talibs began gobbling up more territory as they pushed toward Islamabad, at which point as a matter of self-preservation the Mighty Pak Army threw them out and chased them into Afghanistan...
in Afghanistan, and the fact that Latif Mehsud was captured from there, are all indications of that. The Taliban in Afghanistan are not merely fighting the Americans and the NATO


...the North Atlantic Treaty Organization. A single organization with differing goals, equipment, language, doctrine, and organization....


forces. Their stated objective has been constant since they first emerged as a force in the mid-1990s, i.e. the establishment of an Islamic Emirate. This would be a universal Islamic Emirate not concerned with borders, hell bent on conquest and defeat of all those who disagree with its brand of Islam. It is an entirely different worldview, but a view that

festivities

not just with the non-

Moslem

world but within the

Moslem

world as well. The TTP is their Pak chapter. Those geniuses who think that the Constitution of Pakistain with its Islamic provisions will be enough to mollify the Taliban's Islamic sensibilities are living in a fool's paradise. The Taliban look at our constitution and do not see a document promising them their version of Islamic rule but the sheer hypocrisy of the people of Pakistain. The constitution speaks of fundamental rights including freedom of religion, equality of citizenship regardless of religion or gender, freedom of expression and speech, etc. These fundamental rights are fundamentally opposed to the Taliban worldview, and in particular, their view of Islam. So are things like courts, banks, schools, etc. Our memories are short. Such an Islamic Emirate has already been tried once: the Taliban rule over Afghanistan from 1996 to 2001. They plan on resuscitating that model and imposing it on everyone they can.

So those who want to talk to the Taliban, and admittedly that is the stated position of both the PML-N and PTI, have to decide what the cost of talking to the Taliban is. Any such talks will only give the Taliban both the legitimacy and the space to regroup and strengthen. Nor is a cessation of hostilities, drone or otherwise, going to end their campaign. The Taliban did not emerge after the war on terror nor after the Afghan War. The Taliban were there in Balakot in 1831. They fought against Lord Curzon under the leadership of Mullah Pawindah. Then in 1936, they regrouped under the leadership of the Faqir of Ipi. The Faqir of Ipi, who has a road named after him in the federal capital, waged a 'jihad' against the Pak state, duly backed by the Pashtun nationalists of the time. Today, Hafiz Gul Bahadur, Faqir of Ipi's grandson, leads the Taliban in North

Wazoo

. He is considered a 'strategic asset' by some quarters. It remains to be seen whether he is the asset or his handlers are.

The choice from a constitutional point of view is clear. Any talks with the Taliban will be unconstitutional. So long as we claim the territories of North and South Waziristan as part of Pakistain, the Taliban are to be considered rebels and enemies of the state. It is the constitutional responsibility of the state to utilise whatever means necessary to subdue them, arrest them, and try them in a court of law. Any constitutional negotiations with the TTP would have to be within the purview of Article 256 of the Constitution, which makes all private military organizations unlawful. Therefore, the scope of the negotiations can only be limited to the terms of surrender. The state as the guardian and protector of the country cannot allow the TTP to exist as an

gang

, let alone use that as a means to overturn the established constitutional order. The TTP's actions, therefore, are not just illegal but fall squarely within the meaning of Article 6 of the Constitution. An argument then can be made that those who favour talks with the Taliban unconditionally are equally guilty of treason.

Posted by: Fred || 11/11/2013 00:00 || Comments || Link || E-Mail|| [249 views] Top|| File under: Govt of Pakistan
Taliban talks sabotaged -- Farooq Sumar
[Pak Daily Times] Given the number of participants and interested parties in the Afghan drama of the last 12 years, the amount of mistrust and duplicity between the so-called allies, and the divisions and factions within some countries, it is not difficult to see how complex and chaotic the situation has become when most actors are either secretly or openly working at cross-purposes. Unravelling this web of conspiracies and bringing peace to the region seems far away, which makes Pakistain's position rather precarious, with the fragile condition of law and order and the economy.

The main players in this conflict are the US/NATO


...the North Atlantic Treaty Organization. It's headquartered in Belgium. That sez it all....


, Afghanistan, al Qaeda, Taliban, Pakistain, and Tehrik-e-Taliban Pakistain (TTP), with India as the active non-participant. Not to mention the factions within Taliban and theTTP, the Iranian concern and the interest of China and Russia from a global perspective.

The mistrust between Afghanistan and Pakistain developed in the very early stages when the hostile Northern Alliance came to power in Kabul. This led Pakistain to make one of its biggest mistakes: getting involved in the Afghan war. Pakistain's weak-kneed ruler, who was conveniently forced into this second foray in the region by the US, erred grievously by taking the military option to covertly support the Taliban rather than a diplomatic route to repair relations with Kabul and thereby attempt to block India also. The US would have made us assist forcefully, as it was clearly in their interest to do so. It is not possible to run with the hare and hunt with the hounds without it soon becoming evident to both. Our duplicity did not allow us to satisfy the demands of both our partners, and also created conflicts with the Taliban, who then in 2006/7 created an offshoot consisting of those Taliban who were Paks into what we now know as the TTP. The TTP was formed to pressurise Pakistain to give up its support to the US. The results of their mayhem are in front of us. The double games pursued by General
Pervez Perv Musharraf


... former dictator of Pakistain, who was less dictatorial and corrupt than any Pak civilian government to date ...


and his commanders failed miserably, as Pakistain was at sea, mistrusted by all and friends with none.

First, the Musharraf government and then the civil-cum-military leadership proved inept at containing or eliminating the Taliban and TTP onslaught, which has since spread all over the Khyber-Pakhtunkhwa


... formerly NWFP, still Terrorism Central...


Province and most parts of the country. Actually, the Taliban's capture and occupation of Swat


...a valley and an administrative district in the Khyber Pakhtunkhwa Province of Pakistain, located 99 mi from Islamabad. It is inhabited mostly by Pashto speakers. The place has gone steadily downhill since the days when Babe Ruth was the Sultan of Swat...


would be considered the nadir of our political and military history since 1971. Surely this was a massive failure on the part of the intelligence agencies. Somebody else's war is now being propagated as our war without saying that it has become our war only due to our incorrect policies and our failure to deal with it effectively at an early stage.

It seems the operations in the South
Wazoo and elsewhere may have flushed the Taliban and others from there to move them to our cities and to the North Waziristan. Not much help, is it? Comprehensive steps to deal with the insurgency were never taken; did someone have a soft corner for them? Were there some in positions of power who subscribed to their aims? Or was it simply a failure to perceive the seriousness of the threat?

Mian Nawaz SharIf and his party were crying hoarse during and before the election campaign that there should be talks with the TTP, but it seems no homework, no planning, and no strategy was developed beforehand, as it took them months to get their act together and call the All Parties Conference (APC). Even after the APC, the monumental dithering continued, and we are now told that a delegation of some

Learned Elders of Islam

was to deliver an invitation for talks on November 2, eight weeks after the APC. What was holding the government back? Chaudary Nisar tells us that he was laying bricks for seven weeks to get an invitation across; pray tell how many of those bricks were to get over the dithering in the inner cabinet and how many to plead for the establishment's approval and the few remaining to open channels of communication with the TTP?

International media has reported conspiracies hatched against Pakistain by Afghanistan and India, whereby a group of

hard boyz

has been trained and installed on the Pakistain side of the Afghan border to carry out bombings and other sabotage activities to destabilise and also derail any talks with the TTP. It was also reported that the Beautiful Downtown Peshawar


...capital of Khyber Pakhtunkhwa (formerly known as the North-West Frontier Province), administrative and economic hub for the Federally Administered Tribal Areas of Pakistan. Peshawar is situated near the eastern end of the Khyber Pass, convenient to the Pak-Afghan border. Peshawar has evolved into one of Pakistan's most ethnically and linguistically diverse cities, which means lots of gunfire.


church bomb was probably their handiwork. Is our intelligence aware of these activities? The Indians and Afghans are succeeding in destabilising us, sabotaging our talks, building the pressure on Pakistain; what are we doing to defend ourselves? It is quite amazing how these days Americans can drone us, the Indians, Afghans can bomb us, the TTP can hit us at will, and we are like sitting ducks.

In our country, the civil and military rulers, the upper classes, feudal and a majority of intelligentsia are wedded to the idea that the US is our lifeline and saviour, and many are still deluded that the US is our friend. The US is nobody's friend; it worships only its self-interest. It carries out illegal wars, topples regimes, supports coups, flouts

illusory sovereignty

, subverts, sabotages, and behaves unjustly -- all to protect its perceived interests. A close ally like the German Chancellor was not spared so who are we? It is quite clear that the Americans blew up Hakeemullah Mehsud at this time to sabotage any chance of immediate talks with the TTP. Their reasons could be, among others, that if we get any semblance of peace from these talks, the argument that this is 'our war' is weakened. Moreover, if the TTP are less involved in Pakistain they would move their sights to the Afghan theatre, which NATO wants to leave in 2014.

Unfortunately, doublespeak and hypocrisy have become a part of our civil and military rulers' official vocabulary, and also the bureaucracy that serves it. Therefore, scepticism is a natural reaction to their utterances and mistrust automatically creeps in. For instance, since 2004, we are being lied to about drone strikes, and now we know that Musharraf made a secret agreement allowing drones. That means Musharraf, the establishment and Zardari's government all lied to the nation! One, therefore, wonders what to make of the interior minister's recent anti-US tirade. Do we take it on face value, or is it a political act of doublespeak? It is embarrassing, but one needs to be reminded that truth is one of the essential core values of Islam while hypocrisy is shunned, without any exceptions.

It is said that for a successful drone strike ground support in the form of intelligence is required, which means spies, chips, and lasers etc would be needed. Then the question arises who has been providing this intelligence and hardware and why? If it was provided by our intelligence agencies in the past as a result of the secret agreement, should it not have been stopped with the coming of the Nawaz government and its publicly announced policy against drones? One can either conclude that the government's writ does not extend to the defence establishment or that the Nawaz government is also complicit and hypocritical. In both cases it raises serious issues for the nation to ponder.

The hue and cry and vilification of the proposal to hold talks belies comprehension. After all, the Americans also want talks with the Afghan Taliban in an ongoing war where many have been killed on both sides. The IRA and the Unionists negotiated an end to a long and bloody war by talking. Forget the rest; our Prophet (

PTUI!

) negotiated the famous Sulaih Hudaybia. Talking to the adversary does not imply surrender, does not mean weakness; all it means is to explore whether peace is possible so that further bloodshed and destruction can be avoided. Is that such a reprehensible idea to explore?

It looks like these talks are now derailed; the US and its supporters within have successfully sabotaged them. It is not quite clear whether the Nawaz government is complicit or another Kargil


... three months of unprovoked Pak aggression, over 4000 dead Paks, another victory for India ...


has been delivered to them; time will spill the beans. If the PM is really keen to talk, a breakthrough has to take place very soon as we cannot afford to delay taking military action too long.

Posted by: Fred || 11/11/2013 00:00 || Comments || Link || E-Mail|| [226 views] Top|| File under: Govt of Pakistan
The Pakistani policy of peace -- Lubna Umar
[Pak Daily Times] The new government seems to be in control and a policy of peace is what the authorities have developed and are eager to employ in the backdrop of a chaotic security situation. The government even after the killing of Hakimullah Mehsud has reiterated its original stance that only dialogue with them would bring peace to the country. The Pakistain prime minister said that the efforts would be made that would take the

grinding of the peace processor

forward, and surely, that is the best way to move ahead. Not because there is or was no need to fight, but because whatever that had to be done in terms of military operations is now complete. There is a dire need to take the counter insurgency plan to the next level where negotiations ought to be made for a peaceful future co-existence.

The APC held in September had decided to give peace a chance and had authorised the government to hold talks with the

krazed killer

s. Thus, in a special meeting of the cabinet the government has presented its firm stance that it stands determined on negotiations with the Taliban post Hakeemullah Mehsud's killing. The time is surely ripe; we have had 12 very long and painful years of war in our country with a future prospect of suffering the fallout of the 2014-withdrawal in Afghanistan. With thousands of people, including civilians and soldiers, being killed its finally time to exit the fighting phase and enter the peaceful one.

Major stronghold of

Death Eaters

have been dismantled by our security forces, and whatever has been left is the last minute hiccups that the Taliban are taking after their strangulation. Based on this premise of peace, Pakistain had protested the untimely killing of Mehsud through a drone strike that has stalled the process right at its infancy. What this incident alludes to is the killing of rogue operators by the high command once they do not remain useful for them, something that one sees in every movie. But, since we are ardent believers that the show must go on, so it definitely must, and at any cost.

According to the US State Department's Deputy Spokesperson Ms Marie Harf, Mehsud was a direct threat to US national interests and had extensive links to the al Qaeda. Well, after his killing, has the direct threat decreased to a considerable proportion? What about the new TTP chief? Does he also pose a similar threat or would things be different? If the killing of Obama bin Laden still has not settled the monster of the direct threat to the US's interests, (I don't know about them being of national security), then nothing ever would. The US psychology needs to be traced for symptoms of other variety, that is, the insecurity of losing its power over other nations and their resources.

Thus in this background, instead of employing the famous victimisation narrative, the opposition along with the government, need to develop a clean and workable multi-tiered plan for negotiations along with a measuring mechanism that would provide the degree of success and level of success achieved to make it more transparent for all. This need for peace is not a new phenomenon, but one that has been sung by our security forces for a long time. Being so intimately involved in the war, keeping track of the strengths and weaknesses of the

Death Eaters

while fighting with them had provided them ample insight to conclude the time for changing the strategy of employment. One thing, however, was sure that both do not go hand in hand. Either you fight or you talk. Doing both simultaneously is known as treachery, and whether we like it or not, talking to the enemy must be done honestly if desired and long lasting outcome is to be achieved.

It needs to be known that the Pak authorities are interested in peace not only in the process of reconciliation with the

krazed killer

s, but have voiced their thoughts to denounce that "senseless use of force won't help". This statement uttered by
Nawaz Sharif


... served two non-consecutive terms as prime minister, heads the Pakistain Moslem League (Nawaz). Noted for his spectacular corruption, the 1998 Pak nuclear test, border war with India, and for being tossed by General Musharraf...


refers to the

B.O. regime

against the use of indiscriminate drone strikes that are established to be counter-productive in every war effort.

The Pakistain Foreign Office has issued a statement regarding drone strikes after the prime minister's visit to Washington, where he met and talked about the issue with the US President Barrack Obama. The Drone issue, like all others associated with the global war on terror has developed and grown over a period of a decade to attain complexity, controversy and continuity. There is a lot that has been said about it in every part of the globe but very little has changed on ground. Considered as the easiest means of maintaining a position of dominance during war times, drone attacks have become a signature strategy adopted by the western powers droning innocent people and

Death Eaters

alike while sitting thousands of miles away. Therefore, when the Foreign Office calls for a halt to drone strikes, by stating 'strikes no more', this is taken as a positive and brave attribute of the current regime.

Prime Minister Sharif is trying to construct a strong voice and ideologically positions himself within the struggle of opposing forces in the political environment where the strong centripetal forces are interpenetrated by centrifugal dynamics. Here language becomes, in the words of Bakhtin, a site for struggle of power. Thus, the narrative of peace becomes the narrative of hope and change that the ruling party had projected during its pre-election campaigning. The only thing that remains is that the ideology ought to be felt through action so that they become meaningful.

Posted by: Fred || 11/11/2013 00:00 || Comments || Link || E-Mail|| [212 views] Top|| File under: Govt of Pakistan
Who's in the News
33
[untagged]
11
Arab Spring
6
Govt of Pakistan
3
Govt of Syria
2
Taliban
2
Govt of Iran
1
Commies
1
Govt of Iraq
1
al-Nusra
1
Hamas
1
Hezbollah
1
Jamaat-e-Islami
1
Lashkar e-Jhangvi
1
Thai Insurgency
1
al-Qaeda in Sinai Peninsula
1
TTP
1
al-Shabaab
1
al-Qaeda in Arabia
Bookmark
E-Mail Me
The Classics
The O Club
Rantburg Store
The Bloids
The Never-ending Story
Thugburg
Gulf War I
The Way We Were
Bio
Merry-Go-Blog
Hair Through the Ages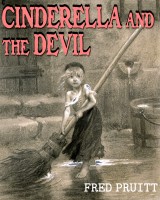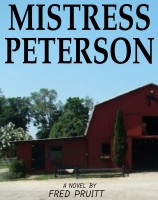 On Sale now!


A multi-volume chronology and reference guide set detailing three years of the Mexican Drug War between 2010 and 2012.

Rantburg.com and borderlandbeat.com correspondent and author Chris Covert presents his first non-fiction work detailing the drug and gang related violence in Mexico.

Chris gives us Mexican press dispatches of drug and gang war violence over three years, presented in a multi volume set intended to chronicle the death, violence and mayhem which has dominated Mexico for six years.
Click here for more information


Meet the Mods
In no particular order...


Steve White
Seafarious
Pappy
lotp
Scooter McGruder
john frum
tu3031
badanov
sherry
ryuge
GolfBravoUSMC
Bright Pebbles
trailing wife
Gloria
Fred
Besoeker
Glenmore
Frank G
3dc
Skidmark
Alaska Paul



Better than the average link...



Rantburg was assembled from recycled algorithms in the United States of America. No trees were destroyed in the production of this weblog. We did hurt some, though. Sorry.
3.231.220.139