Africa Subsaharan
SA High Court Judge Under Fire for Black Rape Culture Comments
[WN] JOHANNESBURG - A high court judge has come under fire after a Facebook conversation, in which she expresses her belief that rape is part of black culture, was made public.

Snippets of the conversation have been posted online by social justice activist Gillian Schutte in which judge Jansen says "in their culture, a woman is there to pleasure them".

Judge Mabel Jansen has come under fire after a Facebook conversation was made public by an activist.



Judge Jansen has now requested 'special leave.'



Posted by: Besoeker || 05/11/2016 01:44 || Comments || Link || E-Mail|| [233 views] Top|| File under:
Arabia
Mistakes committed in Yemen
[ENGLISH.ALARABIYA.NET] Let us imagine that the Houthis and former President President-for-Life Ali Abdullah Saleh


... Saleh initially took power as a strongman of North Yemen in 1977, when disco was in flower, but he didn't invite Donna Summer to the inauguration and Blondie couldn't make it...


are defeated and leave Sanaa. Let us imagine that a new agreement is reached between Yemeni belligerent parties, and President Abd Rabbo Mansour Hadi and his ministers return to Sanaa. By then we would be back to the starting point, when Yemen


...an area of the Arabian Peninsula sometimes mistaken for a country. It is populated by more antagonistic tribes and factions than you can keep track of. Except for a tiny handfull of Jews everthing there is very Islamic...


was already in the midst of turmoil caused by Saleh. However,
Continued on Page 49
Posted by: Fred || 05/11/2016 00:00 || Comments || Link || E-Mail|| [165 views] Top|| File under: Houthis
Why has Tehran chosen the Houthis as allies?
[ENGLISH.ALARABIYA.NET] Iran's goals have nothing to do with Shiism, Islam, or opposition to Israel and the West. These are temporary slogans that serve a bigger aim of regional domination. Iran did not choose the Houthis in Yemen


...an area of the Arabian Peninsula sometimes mistaken for a country. It is populated by more antagonistic tribes and factions than you can keep track of. Except for a tiny handfull of Jews everthing there is very Islamic...


as their allies because they hail from the Zaidi sect, or because they claim to be descendants of the prophet. It did so for geopolitical reasons, particularly because they reside in Saada province bordering Soddy Arabia


...a kingdom taking up the bulk of the Arabian peninsula. Its primary economic activity involves exporting oil and soaking Islamic rubes on the annual hajj pilgrimage. The country supports a large number of princes in whatcha might call princely splendor. When the oil runs out the rest of the world is going to kick sand in the Soddy national face...


In Yemen, there are Zaidi tribes that are larger and far more significant than the Houthis. There are more prominent families that also claim to be descendants of the prophet, such as the Hamid ad-Din family, which ruled the Mutawakkilite Kingdom of Yemen and whose governance lasted until the 1960s. However,
Continued on Page 49
Posted by: Fred || 05/11/2016 00:00 || Comments || Link || E-Mail|| [186 views] Top|| File under: Govt of Iran
Caribbean-Latin America
Olympic Sh!tshow - Soccer Star Sez 'Stay Away!'
It's gonna get UGLY!


Brazil soccer great Rivaldo is telling tourists to stay away from the Olympics in Rio de Janeiro because of the danger of endemic violence.

Rivaldo posted the warning on his Instagram account and alluded to the case of a 17-year-old woman killed on Saturday in a shootout.

"Things are getting uglier here every day," Rivaldo wrote. "I advise everyone with plans to visit Brazil for the Olympics in Rio -- to stay home. You'll be putting your life at risk here. This is without even speaking about the state of public hospitals and all the Brazilian political mess. Only God can change the situation in our Brazil."

The Olympics open in just under three months.

In a recent statement, Amnesty International said at least 11 people were killed in police shootings in Rio's impoverished favelas in April. It said at least 307 people were killed by police last year, accounting for 20 percent of the homicides in the city.

Violence is one in a long line of problems facing South America's first Olympics. Although venues are largely ready, the Zika virus, water pollution, and lukewarm tickets sales are worrying organizers. In addition, Brazil is in its deepest recession in decades and President Dilma Rousseff is fighting impeachment.


It'll be their last for a few generations.
Posted by: Raj || 05/11/2016 11:51 || Comments || Link || E-Mail|| [431 views] Top|| File under:
Economy
Puerto Rico Might Start Cutting Pensions To Deal With Debt Crisis
[Daily Caller] Treasury Secretary Jack Lew said Monday pension cuts are on the table for Puerto Rico to help deal with the debt-ridden island's fiscal woes.

The commonwealth - which faces a $70 billion debt burden and recently defaulted on a major payment - has been pushing Congress to extend it Chapter 9 bankruptcy rights. Puerto Rico Gov. Alejandro Garcia Padilla has said on numerous occasions he has ruled out cutting pensions as an option to pay its bills.

Posted by: Besoeker || 05/11/2016 06:34 || Comments || Link || E-Mail|| [408 views] Top|| File under:
Government
More on Champ's '€˜boy wonder' Mr. Ben Rhodes
Excerpt: [Wash Times] Rhodes now 38, was a student of fiction writing at New York University on Sept. 11, 2001. Mr. Samuels details the path he followed to become "the Boy Wonder of the Obama White House" -- "the single most influential voice shaping American foreign policy aside from Potus himself."

Mr. Samuels adds that Mr. Rhodes's "lack of conventional real-world experience of the kind that normally precedes responsibility for the fate of nations -- like military or diplomatic service, or even a master's degree in international relations, rather than creative writing -- is still startling."


It's not just that the MSM has been exposed on the Iran story. It's that they've been exposed as having been conned on just about EVERYTHING the Obama administration has put out there in the past seven years.

And how, likely, they were conned by the Democrats in the Bush years.

And how, likely, they were conned by the Clintons in Bill's two terms.

Once you demonstrate that the MSM is full of marks and rubes who are easily conned, it's hard to draw a line that says, "okay, here's a story in which the MSM wasn't manipulated."
Posted by: Besoeker || 05/11/2016 02:38 || Comments || Link || E-Mail|| [274 views] Top|| File under:
Home Front: Politix
ROGER SIMON: Clueless Republicans
I'm a bit perplexed with the continued resistance of so many of my right-wing brothers and sisters to Donald Trump. If it's just his brash style and vulgar taste, his preference for glittery gold over brushed nickel or flat black for his bathroom fixtures, I could understand it. I'm a flat black guy myself. But it's so much more than that.

The latest "betrayal" is that Trump admitted his tax plan was negotiable Imagine that--a tax plan being negotiated between the administration and Congress! Never heard of that before.... oh, wait.

...Meanwhile, to almost everyone's surprise, the Democrats are still fighting, their internal enmity growing as Comrade Bernie wins primary after primary, sometimes by large majorities, and Lady Hillary clings to her super delegates like a three-year-old to a blanket. What happens if she loses California? According to West Virginia exit polls, a full third of Democratic primary voters are ready to defect to Trump. In the latest poll of swing states, Donald is already ahead of Clinton in Ohio and neck-and-neck in Florida and Pennsylvania. And the big show is just getting started.

It is the Democrats, not the Republicans, that have the problem, but you wouldn't know it if you watched, say, The Kelly File or had your Internet perpetually wired to National Review or The Weekly Standard, where the writing is as elegant as the thinking, these days, is often fuzzy. The Democrats are fighting a real war of ideas, disreputable though those ideas may be, while the Republicans fight a status war among themselves, a battle over control, not, except in the margins, over ideology.

Am I wrong? Remind me again where Trump, at least currently, is not a conservative? Taxes, check. Deficit, check. Immigration, check. Sanctuary cities, check. Strong defense, check. Supreme Court, check. Veterans, check. Common core, check. Iran deal, check. Israel, check. Healthcare, check. Pro-life, check.... Oh, yes, Planned Parenthood. He thinks the part of that operation that treats cervical cancer is okay. What a sin.

But...but...but... he has those whacky ideas on NATO and nuclear weapons and trade.


IMO, it's because they're afraid "the whole World" will make fun of Americans for electing Donald---the way they made fun of Americans for electing Ronald.
Posted by: g(r)omgoru || 05/11/2016 04:18 || Comments || Link || E-Mail|| [434 views] Top|| File under:
Ben Rhodes may have snowed Hillary about Benghazi
Just about everybody who's anybody in the foreign policy and national security establishment, or "the Blob," as former campaign van driver and novelist manqué turned Presidential foreign-policy mind-meld Ben Rhodes calls it, has had something to say about the spectacularly revealing Ben Rhodes profile in the New York Times Magazine.

David Samuels of the Times seems to have conducted the interview the way Times journalists usually do with Administration grandees: on his knees, breathlessly counterposed to the his dehiscent slide fastener of his interviewee's trousers.

Despite his claim to be outside it, Rhodes is a card-carrying Beltway Blob made guy, by dint of his position (which he probably owes to having a brother who's head of CBS "News"). He is a Deputy National Security Advisor on the National Security Council and has nothing but contempt for people who actually have studied, practiced, or (in the instant case) implemented foreign policy, especially not when it comes down to kinetics.

Conversely, nobody is asking, say, retired special operations sergeants and former defense contractors what they think, but why shouldn't we stick our oar in? Everyone else is.


No, one must visit the internet blogs for those opinions.


And right now, everybody is talking about how Rhodes admits that the Iran "deal" was built on myth and sold with lies.


More at the link
Posted by: badanov || 05/11/2016 00:00 || Comments || Link || E-Mail|| [330 views] Top|| File under:
Syria-Lebanon-Iran
Khamenei vs Rouhani: A Battle for the Future of Iran?
[IranWire] On May 5, Ayatollah Khamenei's official website published a photograph of a meeting between the supreme leader and senior officials of Hassan Rouhani's administration. In the photograph, President Rouhani stands to the right of the supreme leader, who is seated. Both men are smiling, and Rouhani holds a pose that suggests deference. The photograph is at odds with recent reports of exchanges between the two men — in fact, with reports of their relationship since Rouhani was elected as president in 2013.

Khamenei is good at detail — except when he wants to avoid it, which was notable in his comments on the nuclear negotiations. He routinely picks at the finer details of a policy he does not like, and is fond of raising his own presidency (1981-1989) in a bid to show that he fully understands the challenges the executive branch of government faces in Iran. As the number of Iranian institutions under the supreme leader's supervision continues to increase, he continues to remind the public of his expertise in making executive decisions.

Certain emotive and populist refrains pop up in the supreme leader's speeches, an easy way of getting people who are hesitant about Rouhani's performance as president on his side. Among his favorite terms are "Iranian interests", "the Persian Gulf", "the Iranian people", "domestic production", "lifting of sanctions" and "economic boom"— all of them simple ways of reminding the Iranian public that he stands by the people. Although he distanced himself on the nuclear deal, he was also good at raising expectations among the wider public. He knows all to well how devastating a return to a pre-sanctions economy would be for the country. Still, he is comfortable conjuring up this risk, closing his eyes for effect during speeches, balling his hand into a fist and dismissing the outcome of the nuclear negotiation as a "total loss".
Continued on Page 49
Posted by: Pappy || 05/11/2016 00:00 || Comments || Link || E-Mail|| [179 views] Top|| File under: Govt of Iran
Home Front: Culture Wars
White House proud of West Point cadets in black power pride photo
[Wash Times] The White House refused Tuesday to criticize black female West Point cadets who posed for a photo giving a black-pride gesture, saying only that President Obama is proud of the class of 2016.

White House press secretary Josh Earnest acknowledged the photo "has generated some discussions about race relations in our country."

"But the real focus should be on the tremendous accomplishments of these cadets," Mr. Earnest said. "I'm not going to try to divine the message that those cadets were attempting to send."

The 16 women posed for a photo in front of historic Nininger Hall at the academy, with clenched fists raised. It caused a debate on campus about the potential breach of the taboo against advocacy by military personnel.

Mr. Earnest said the president "has an enormous amount of pride in the class of 2016," noting that he has given two commencement addresses at West Point. The president this spring will deliver the graduation speech at the Air Force Academy in Colorado Springs.
Posted by: Besoeker || 05/11/2016 06:42 || Comments || Link || E-Mail|| [264 views] Top|| File under:
Chelsea Clinton's Husband Shuts Down Greek Hedge Fund
You can't fix stupid. Long positions on Greek government & bank debt? Really?


Mr. Chelsea Clinton and his partners began raising money in 2011 from investors for the firm's flagship fund. Since then, that portfolio has posted uneven performance. A Stanford University graduate, Mr. Mezvinsky worked at Goldman for eight years before leaving to join a private equity firm. He left that job to form Eaglevale with two longtime Goldman partners, Bennett Grau and Mark Mallon. The hedge fund firm is named after a bridge in Central Park.

As noted above, some of the firm's earliest investors were Goldman partners, including Lloyd C. Blankfein, Goldman's chief executive officer, who let Eaglevale use his name in marketing the flagship fund. Ironically this is in addition to the hundreds of thousands of dollars that Goldman paid to Marc's mother-in-law. One almost wonders who "benefits" Goldman was seeking to get out of this particular relationship.

But on a less sarcastic note, we agree with the NYT that it is not at all clear why Eaglevale waited until this year to close the Hellenic fund, which already had lost about 40% of its value by early last year.

Perhaps it was just hope that the Greek people would simply pick up and rebuild the devastated economy from scratch, ideally without getting paid (the word slavery comes to mind), thereby miraculously rescuing his investment. In letters to investors in 2014, Mezvinsky and his partners expressed confidence that Greece would soon be on the path to a "sustainable recovery." But by the end of that year, Eaglevale's leaders began to acknowledge that their perspective on the situation in Greece may have been wrong. The fund had earlier stopped taking in new money.
Posted by: Raj || 05/11/2016 01:31 || Comments || Link || E-Mail|| [231 views] Top|| File under:
Who's in the News
38
[untagged]
13
Islamic State
6
Taliban
5
Govt of Pakistan
3
Govt of Iran
3
Houthis
3
Commies
1
Hezbollah
1
Hizb-ut-Tahrir
1
Arab Spring
1
Jamaat-e-Islami
1
Jemaah Islamiyah
1
Palestinian Authority
1
Boko Haram
1
al-Shabaab
1
Govt of Pakistain Proxies
1
Govt of Syria
1
Hamas
Bookmark
E-Mail Me
The Classics
The O Club
Rantburg Store
The Bloids
The Never-ending Story
Thugburg
Gulf War I
The Way We Were
Bio
Merry-Go-Blog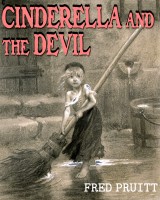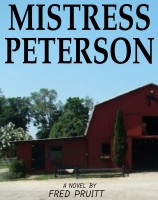 On Sale now!


A multi-volume chronology and reference guide set detailing three years of the Mexican Drug War between 2010 and 2012.

Rantburg.com and borderlandbeat.com correspondent and author Chris Covert presents his first non-fiction work detailing the drug and gang related violence in Mexico.

Chris gives us Mexican press dispatches of drug and gang war violence over three years, presented in a multi volume set intended to chronicle the death, violence and mayhem which has dominated Mexico for six years.
Click here for more information


Meet the Mods
In no particular order...


Steve White
Seafarious
Pappy
lotp
Scooter McGruder
john frum
tu3031
badanov
sherry
ryuge
GolfBravoUSMC
Bright Pebbles
trailing wife
Gloria
Fred
Besoeker
Glenmore
Frank G
3dc
Skidmark
Alaska Paul



Better than the average link...



Rantburg was assembled from recycled algorithms in the United States of America. No trees were destroyed in the production of this weblog. We did hurt some, though. Sorry.
18.207.102.38