-Short Attention Span Theater-
'Ghostbusters' reboot a horrifying mess
Richard Roeper's Review:



So bad.

"Ghostbusters" is a horror from start to finish, and that's not me saying it's legitimately scary.

More like I was horrified by what was transpiring onscreen.

How could so many talented, well-meaning artists, who clearly loved and respected the original, produce such a raggedy-looking, thuddingly unfunny, utterly unnecessary reboot?

For months, controversy has swirled around the new "Ghostbusters" movie. The trailer was reportedly the most hated in YouTube history, for what that's worth (or not worth), which led to some pundits saying some of that hate was rooted in sexism.

Others said the fact the Leslie Jones character wasn't a scientist and seemed to have a role that called for her to play into stereotypes smacked of racism.

Of course, people were voicing these opinions without having seen the entire movie. Well, I have seen it — and while I believe the concerns about racial stereotypes were overblown, "Ghostbusters" is one of the worst movies of the year for multiple other reasons, including:

Bad acting.

Uninspired directing, editing, cinematography and music.

Cheesy special effects.

A forgettable villain.

A terrible script.

Let's go ahead and issue the obligatory SPOILER ALERT. Later in this review, I WILL be discussing the nature of the cameos by some of the cast members from the original "Ghostbusters." You've been warned.

The 2016 edition of "Ghostbusters" is not a sequel or a remake per se. While there are multiple visual and musical nods to the 1984 classic (to the point of distraction), this is a stand-alone disaster. (One indication this story takes place in the same universe occupied by the original Ghostbusters: We catch a glimpse of a bust of the late great Harold Ramis' Egon Spengler character.)

In present-day New York City, Kristen Wiig's Erin is an uptight academic trying to distance herself from her college days when she and her best friend Abby (Melissa McCarthy) published a book claiming ghosts were real. Erin and Abby are estranged — but they're reunited via plot device when honest-to-ghostness apparitions surface in New York, creating all sorts of evil mischief.

Wiig and McCarthy co-starred in "Bridesmaids" (directed by the usually terrific Paul Feig, who is at the helm here) and they're enormously charismatic and versatile screen actors — which makes it all the more disappointing to see them flounder separately and together here. They're both surprisingly muted and flat.

Then again, better understated than insanely over-the-top, which is what we get from Kate McKinnon as Holtzmann, the "wacky" scientist of the bunch. McKinnon is so good on "Saturday Night Live," but she absolutely butchers her performance in this film — mugging for the camera, bouncing around in an exaggerated manner as if she's in a "Three Stooges" short, and drawing attention to herself even when a scene calls for her to react and not engage in wholesale attention-getting thievery.

Jones is loud and unsubtle as an MTA worker named Patty who becomes the fourth Ghostbuster, but I'm not sure there's a way to deliver lines such as, "Aw, hell naw!" without going big.

There's very little chemistry between any combination of the four Ghostbusters, who spend a lot of time strategizing about their next move and then saying "Woohoo!" when they hit the streets.

Chris Hemsworth further drags down the proceedings as their receptionist, Kevin, who's monumentally stupid — but also narcissistic and annoying. Hemsworth tries too hard to be funny, instead of creating a legitimately funny character. (It doesn't help matters that Wiig's Erin is so smitten with this dope she can barely think straight around him.)

As for those wildly hyped cameos by original "Ghostbusters" cast members Bill Murray, Dan Aykroyd, Ernie Hudson and Annie Potts — and once again, SPOILER ALERT! They don't play older versions of their characters. They're just wedged into the story as irrelevant, plot-stopping cameos. Dan Aykroyd saying "I ain't afraid of no ghosts" isn't a clever homage to the original; it's a self-conscious and cloying wink that serves no real purpose.

The special effects in "Ghostbusters" are so mediocre I'm wondering if they're a nod to the relatively crude effects of 1984. (Or maybe they're just not very good.) The ghosts aren't frightening and they're not funny and they have almost no backstory; they're just hissing, hateful, murderous creatures storming through the city.

Neil Casey plays the movie's main villain, a creepy hotel janitor named Rowan. He's one of the most forgettable villains of any movie I've ever seen. I'm already forgetting his name as I finish this paragraph.

Andy Garcia does what he can with this role as the mayor of New York, who is in deep denial about the whole ghost thing. (It's a pale imitation of William Atherton's fantastic work as Walter Peck, the EPA official who tried to shut down the Ghostbusters in the 1984 film.)

From multiple visual references to the iconic logo to a new take on the catchy Ray Parker Jr. (by way of Huey Lewis) theme song to the appearance of some very familiar ghosts to the aforementioned cameos, "Ghostbusters" keeps telling us: Yes, we know we're revisiting a classic.

Some things are better left alone.
Posted by: Pappy || 07/17/2016 00:00 || Comments || Link || E-Mail|| [711 views] Top|| File under:
-Land of the Free
We Have a 'War on Cops' because of the War on the Family
[AMERICANTHINKER] One of the reasons the deceptive liberal narrative about black lives is so doggedly defended and regularly repeated is that the truth about the very real suffering in the American black community runs counter to modern liberal dogma. The biggest reason for the rampant lawlessness and poverty that is so prevalent in the black community is the breakdown of the family.

It has been widely reported for years now that the out-of-wedlock birth rate among American blacks is over 70 percent. Almost always, mothers are left to raise their children alone. In U.S. cities, where the violence and poverty among U.S. blacks is most pronounced, the out-of-wedlock birth rate is even worse. For example, in reliably Democrat Chicago, aka The Windy City or Mobtown
... home of Al Capone, a succession of Daleys, Barak Obama, and Rahm Emmanuel,...
about 80 percent of black children are born to single mothers. Today, only 17 percent of American black teenagers reach age 17 in a family with their biological parents married to each other. In no state in the U.S does black family intactness exceed 30 percent.

Social science is finally revealing what sound morality and good common sense always told us: Children of single mothers do worse in almost every metric measured: school achievement, poverty, crime, emotional well-being, drug use, delinquency, violent behavior, and so on. These negative outcomes are even worse for black children born to single mothers. Millions of black youths -- because of the frequent absence of fathers -- are growing up poorly disciplined, poorly educated, and poorly churched.

Thus, gangs and crime have become far too common in the black communities of America. Sadly, these broken and vulnerable black families typically live in the most dangerous parts of our nation. From the beginning of the Iraq war in 2003, until the U.S. troop withdrawal in 2011, there were 4,485 U.S. casualties. The city of Chicago alone had 4,265 murders during the same time period. Perhaps the most shocking statistic of all when it comes to black Americans and violence is that black men in the U.S. are half as likely to die if they are in prison than if they are not.

However,


we can't all be heroes. Somebody has to sit on the curb and applaud when they go by...


easily the most dangerous place for a black child in America is the womb. This is horrifically sad when one considers that a mother's womb should be one of the safest places in the universe. Since the Roe vs. Wade ruling in 1973, abortion has killed more black Americans than crime, accidents, cancer, heart disease, or AIDS. Since 1973, abortion has taken the life of more black Americans than any other single cause of death. Again, in U.S. cities, these numbers are even more staggering. In New York City, in 2012, more black children were aborted than were born.


Posted by: Fred || 07/17/2016 00:00 || Comments || Link || E-Mail|| [526 views] Top|| File under:
Britain
A rousing week for the Gaffe Patrol
[WASHINGTONTIMES] Boris Johnson, the former mayor of London and the man who led

Britannia

to the exits, is the new government's foreign secretary, as our cousins call what we call the secretary of State. He slipped a subtle but sharp needle into Barack Obama
We're gonna punish our enemies and we're gonna reward our friends who stand with us on issues that are important to us...
, who had warned

Britannia

that if it voted to leave the EU it must expect to go to the "end of the queue," by inviting Mr. Obama and the United States to resume their place at "the head of the queue" in London.

If
Hillary Clinton
... sometimes described as The Liberatress of Libya and at other times as Mrs. Bill, never as Another Richelieu ...
prevails in November, Mr. Johnson can look forward to an interesting meeting with the woman he once called, as a columnist for the London Daily Telegraph, a woman "with dyed blonde hair and pouty lips and a steely blue stare, like a sadistic nurse in a mental hospital."

He once accused Barack Obama of "an ancestral dislike of the British Empire because he's part-Kenyan." He taunted the president of The Sick Man of Europe Turkey


...the only place on the face of the earth that misses the Ottoman Empire....


with a bawdy limerick: "There was a young fellow from Ankara/Who was a terrific wankera/'til he sowed his wild oats/With the help of a goat/But he didn't even stop to thankara."

He once silenced a television interviewer who scolded him for ethnic disrespect. "I'm down with ethnics," he told his interlocutor. "You can't out-ethnic me. My children are a quarter-Indian, so put that in your pipe and smoke it." But he still might have awkward moments in certain foreign ministries. He wrote in 2002, in the Daily Telegraph, that "the queen has come to love the Commonwealth, partly because it supplies her with regular cheering crowds of flag-waving picaninnies."

This amply demonstrates the risks of appointing a newspaper columnist, particularly an entertaining one, to responsible office. But Mr. Johnson's quick wit and sharp tongue -- Donald Trump with an Oxford education, you might say -- are often employed in saying what everybody thinks and few are courageous enough to say. Islam, he wrote in the Spectator magazine, "is the most viciously sectarian of all religions in its heartlessness toward unbelievers."

The Gaffe Patrol couldn't miss, shooting at such a target, but unlike Mrs. Ginsburg, Mr. Johnson and their like, the Gaffe Patrol shoots mostly blanks. But fire away, laddies.
Posted by: Fred || 07/17/2016 00:00 || Comments || Link || E-Mail|| [262 views] Top|| File under:
Europe
Carnage in France, once again
[DAWN] TERROR has once again struck

La Belle France

, a country that has been bludgeoned by a wave of

murderous Moslem

strikes since December 2014.

The date of the attack -- July 14, the French national day -- suggests a motive to strike at the heart of the identity of modern-day

La Belle France

.

The location -- a well-known tourist spot, Nice -- and the modus operandi -- driving a 19-tonne truck into crowds of families and tourists -- were meant to inflict maximum damage and sow the widest horror.

The identity of the killer, a French resident from Tunisia, suggests a now all-too-familiar source of violence inside

La Belle France

and parts of Western Europe.

What is not yet known is whether the suspect acted alone, a so-called lone-wolf attack by a disaffected individual with a petty crimes background, or if he was inspired by or coordinated with the

murderous Moslem

Islamic State
...formerly ISIS or ISIL, depending on your preference. Before that al-Qaeda in Iraq, as shaped by Abu Musab Zarqawi. They're very devout, committing every atrocity they can find in the Koran and inventing a few more. They fling Allah around with every other sentence, but to hear the pols talk they're not really Moslems....
group.

Sadly, though perhaps not unsurprisingly, before the facts have been established, French President Francois Hollande


...the Socialist president of La Belle France, an economic bad joke for la Belle France but seemingly a foreign policy realist...


has already vowed "real force and military action in Syria and Iraq".

La Belle France

, it appears, will continue to suffer violence as its leaders struggle to understand the nature of the threat confronting the country today.

IS, whether or not it is directly responsible for the latest French atrocity, is a global menace. The colossal damage it has inflicted directly on Syria and Iraq and the violence it has sponsored or inspired in far-flung areas of the

Moslem

world render meaningless the claims in some Western quarters that there is an existential battle between the Western world and

turban

Islam.



La Belle France

has clearly suffered and in open societies the psychological impact of terror can be traumatising in ways perhaps not understood by denizens of countries more familiar with violence in their streets. Yet, it is difficult to understand how a response such as that by the French president can be helpful in the complex fight against IS.

After the horrific November 2015

Gay Paree

attacks, President Hollande made a similar vow to take the fight to IS in Syria and Iraq. IS did indeed claim the

Gay Paree

attacks, but all the perpetrators were from the EU.

Surely, a two-pronged response is needed: domestically, for European countries to examine the causes for their own citizens turning against their countrymen; internationally, for a concerted response, including by the leading

Moslem

countries, in the fight against IS.

Anything less and the so-called clash of civilisations that the

turbans

are hoping to trigger may inadvertently become a reality.

For Pakistain, still contending with its own terrorism and insurgency problems, there are no easy lessons from the Nice carnage.

IS has not made its presence felt inside Pakistain in a significant way yet; but as the French attacks demonstrate, there is much chaos that can be caused by even a few individuals. So, counterterrorism operations must continue, but counter-extremism should be taken up with vigour too.


Posted by: Fred || 07/17/2016 00:00 || Comments || Link || E-Mail|| [256 views] Top|| File under: Govt of Pakistan
The Grand Turk
Turkish soldiers pissed they have to work this weekend
ISTANBUL – Turkish soldiers and airmen are furious after being called in this weekend to overthrow their elected government, sources report.

"President Erdogan has been an asshole for years," Capt. Mehmet Ahmet told Duffel Blog via Skype from an F-16 cockpit. "But these jerks pick the weekend of my sister's bridal shower to finally knock him out? It's bullshit."

Senior officials in the Turkish military have been quick to defend their actions, however.

"We took our motto from the U.S. Army National Guard: 'Always Ready, Always There,'" Gen. Alpaslan posted online.

"We're trying to live up to that saying and embrace the Turkish warrior ethos. Besides, as General Dempsey once told me, it's not possible to overstress your troops."

Junior soldiers have mixed feelings on their command's decision.

"We spent all day Friday cleaning and maintaining our tanks since our sergeant told us we'd get off early if they were sparkling clean," Pvt. Emre Adem said. "He lied. But at least our tanks actually work for once."

"I don't get the rush though," he added, "America's just going to make awkward press releases and watch us take power anyways."
Posted by: badanov || 07/17/2016 00:00 || Comments || Link || E-Mail|| [292 views] Top|| File under:
Turkey: The sick man of Europe, once again - Spengler
[ATIMES] The Kurdish demographic problem has led Erdogan into a political swamp from which he may not emerge. He won last year's presidential election by stirring up national ardor against the Kurdish minority, and has kept the Kurdish southeast of the country in a low-level civil war since then. The leader of the Kurdish People's Democratic Party warned last March that Erdogan had brought The Sick Man of Europe Turkey


...the only place on the face of the earth that misses the Ottoman Empire....


to the brink of an ethnic war.

To prevent the Syrian Kurds from controlling the northern border of their country and linking up with their Iraqi compatriots, Erdogan covertly supported Sunni terrorists, including ISIS, as Michael Rubin explained last March in Newsweek. Erdogan's back channel to ISIS blew up in Turkey's face‐literally‐when ISIS

jacket wallah

s killed 42 people and injured hundreds at the Istanbul Airport June 29.

Since the collapse of the Ottoman Empire after World War I and the foundation of the modern state, Turkey's army acted as the guarantor of the country's secular state. The Islamist Erdogan attempted to reverse that, jailing hundreds of military officers on a spurious charge of plotting a coup in 2012. Most were released in 2014. Erdogan could not do without the military, however; his failed foreign policy made him dependent on the Turkish army, which reasserted its influence this year. Erdogan proudly called himself a "black Turk," that is, a devout

Moslem

from the Anatolian hinterland, in contrast to the "White Turks," the Europeanized secular party who came to power under Kemal Ataturk and ruled the country until the 2000s.

Turkey's political crisis stems from profound economic weaknesses, demographic imbalances and confessional, social and ethnic fractures. Whatever emerges from the coup attempt, it will take a great deal more than a change at the top to cure the sick man of Europe.


Posted by: Fred || 07/17/2016 00:00 || Comments || Link || E-Mail|| [291 views] Top|| File under: Sublime Porte
Turkey's last hope dies
[FOXNEWS] Friday night's failed coup was The Sick Man of Europe Turkey


...the only place on the face of the earth that misses the Ottoman Empire....


's last hope to stop the Islamization of its government and the degradation of its society. Reflexively, Western leaders rushed to condemn a coup attempt they refused to understand. Their reward will be a toxic Islamist regime at the gates of Europe.

Our leaders no longer do their basic homework.The media relies on experts-by-Wikipedia. Except for PC platitudes, our schools ignore the world beyond our shores. Deluged with unreliable information, citizens succumb to the new superstitions of the digital age.

So a great country is destroyed by Islamist hardliners before our eyes--and our president praises its "democracy."

That tragically failed coup was a forlorn hope, not an attempt to take over a country. Turkey is not a banana republic in which the military grasps the reins for its own profit. For almost a century, the Turkish armed forces have been the guardians of the country's secular constitution. Most recently, coups in 1960, 1971 and 1980 (with "non-coup" pressure in 1997) saw the military intervene to prevent the country's collapse.


Posted by: Fred || 07/17/2016 00:00 || Comments || Link || E-Mail|| [283 views] Top|| File under: Sublime Porte
India-Pakistan
The veiled truth
[DAWN] So how have these all-encompassing garments come to cover millions of girls and women across the

Moslem

world? After all, there is nothing in the Holy Book commanding women to conceal themselves from head to toe. While modesty in attire is enjoined for both men and women, the current vogue is relatively new.

In the subcontinent, burqas were worn by well-born ladies in cities when they left their homes to show they did not have to work. This was more a statement of class than of religion. Most Pak women who migrated to the UK from socially backward areas like Mirpur wore dupattas, but seldom burqas. However,


you can observe a lot just by watching...


many of their daughters and granddaughters, born and brought up in

Britannia

, wear full burqas as banners proclaiming their

Moslem

identity.

Nothing provokes the unspoken outrage of the most tolerant Brit than the sight of a totally concealed woman walking down the street. Apart from further separating immigrants colonists from their hosts, the veil also prevents girls from taking part in normal school activities like athletics, swimming and theatre.

In fact, a

Moslem

girl in Switzerland


...home of the Helvetians, famous for cheese, watches, yodeling, and William Tell...


was recently denied citizenship as she refused to meet her school requirement of swimming with her male and female classmates. In one Swiss canton, voters in a referendum agreed to impose a 9,200 euro fine on anyone wearing the full niqab or burqa.

Are these signs of growing Islamophobia


...the irrational fear that Moslems will act the way they usually do...


? The short answer is yes. Given the increasing number of

Moslem

s migrating to Europe by hook or by crook, and the heightened security concerns caused by terrorism, anti-

Moslem

sentiments should not surprise us.

So how did these inconvenient and unattractive garments come to cover millions of

Moslem

women across the world? Traditionally, it was in Afghanistan and Soddy Arabia


...a kingdom taking up the bulk of the Arabian peninsula. Its primary economic activity involves exporting oil and soaking Islamic rubes on the annual hajj pilgrimage. The country supports a large number of princes in whatcha might call princely splendor. When the oil runs out the rest of the world is going to kick sand in the Soddy national face...


, two of the most soc­ially backward countries in the

Moslem

world, that women were obliged to cover themselves completely. These tribal garments were given religious legitimacy by local

holy man

s. They, together with Saudi Arabia's

Lion of Islam

version of Islam, were exported to other

Moslem

states after 1973 when the sharp spike in oil prices filled Saudi coffers.

Apart from these social and religious factors, there is a security aspect to the burqa. When Ali Haider Gilani, the son of Pakistain's ex-PM was kidnapped, he was apparently dressed in a burqa while being driven to the tribal areas. Thus, the car he was in was not stopped at security checkposts along the way. What cop would risk insulting the husband or brother of a burqa-clad lady by asking her to reveal her face?

And famously, Maulana Abdul Aziz


...nutball holy man who runs the Lal Masjid in the heart of Pakistain's capital. After instigating a rebellion against the state in 2007, he was caught trying to sneak away dressed in a burka. He rejects democracy as un-Islamic, which it probably is...


was captured wearing a burqa while trying to flee Islamabad's Lal Masjid
...literally the Red Mosque, located in Islamabad and frequented by all sorts of high govt officials. The proprietors, Ghazi Abdul Rasheed and Maulana Abdul Aziz Ghazi, unleashed their Islamic storm troopers on the city, shutting down whorehouses and beating people up who weren't devout enough. The Musharraf govt put an end to the nonsense by besieging the place. Abdul Aziz Ghazi was nabbed while he was trying to escape dressed up like a girl. BBC reported that the corpse count at 173, but other claims, usually hysterical, say there were up to 1000 titzup. Among their number was Abdul Rashid Ghazi. Everyone then said tut-tut and what a nice guy he had been...
after the shoot­out that finally ended the siege. In many other crimes and terrorist attacks, burqas have been used to conceal identities and weapons.

But how does a

Moslem

state legislate to insist that women in veils reveal their faces? Increasingly, however, Western countries are showing they will not risk the safety of citizens by permitting

Moslem

women to cover themselves from head to toe.
Posted by: Fred || 07/17/2016 00:00 || Comments || Link || E-Mail|| [307 views] Top|| File under: Govt of Pakistan
Terror Networks
An 'obvious' attack?
[NATION.PK] What was predicted long ago, has now started to unfold at a comparatively significant pace, as compared to the past. It was "obvious" and had been anticipated by the intelligentsia from all ends of the globe. But the question at the moment is regarding its realisation, that whatever is happening, was "obvious" while considering it an improbable and inconceivable scenario, is an oversight rather than a blooper. Whether the

La Belle France

together with United States goes for, a massive military escalation against

ISIS

in Iraq and Syria, or radical actions inside its own country to ensure homeland security from acts of terrorism; one thing is for sure, 14th July terror attack in the city of Nice, which lies in the southern part of

La Belle France

, would now result in more polarisation throughout world politics.

The current segment of crisis basically originated with the US War Against Terror and its assault on Afghanistan and Iraq. What was the situation when US launched a war against Afghanistan and Iraq? What are the outcomes of that entire mass escalation? The conflict from Iraq has now expanded all through the Middle Eastern region and has got deep roots across Indonesia, Somalia, Nigeria, Sahel and Horn of Africa. Whereas the conflict in Afghanistan has reached to a point of lethal civil war and the intrusion of regional powers might end up in a deadly proxy war between them, over the Afghan soil.

The growth of

ISIS

in international politics is a major development in the current conflict scenario. The splinter group of Al-Qaeda is a much radical and organised version of its parent

Lion of Islam

organization and has now created a new wave of extremism throughout the planet. The group started their activities in the Western world in 2014 after gaining the control of significant portion of land in Iraq and Syria, however, the

Gay Paree

attack in November 2015 provided a real breakthrough to them, in this regard.

The tide of terror attacks in Europe and US is generating a great deal of anti-Islam and anti-

Moslem

sentiments within the people of the west, which is being masterly exploited by their rightist political entities. This is a serious alarm for the Global Peace and Security. Already Al-Qaeda and other Islamist insurgencies are the fallouts of the suppressive policies by the western powers against the

Moslem

world. It's an established phenomenon that insurgencies are always cultivated in an environment of oppression. When the oppression in Middle East increased, simultaneously, the intensity of the insurgency also got increased and the result was "obvious" i.e.

ISIS

.

This phenomenon is quite explicit into the African War Theater. Al-Shabaab



... Somalia's version of the Taliban, functioning as an arm of al-Qaeda...


and Boko Haram
... not to be confused with Procol Harum, Harum Scarum, possibly to be confused with Helter Skelter. The Nigerian version of al-Qaeda and the Taliban rolled together and flavored with a smigeon of distinctly Subsaharan ignorance and brutality...
are much more cruel and crude in nature as compared to the previous

Death Eater

groups of Africa.

The terrorist attack in Nice on the celebrations of Bastille Day should undoubtedly be condemned and is being condemned from all corners of the world, but just condemnation could not solve the fruits of the crisis let alone its roots. What so ever is being done by the Western forces in Iraq and Syria, Islam does not at all allow an ordinary individual to take the law into its hands, at any extent, not to mention the shooting and attacking the innocent people.

However,


there's no worse danger than telling a mother her baby is ugly...


what West needs to understand is the present demographics of global politics. We are living in an age of globalisation. The societies are immensely diverse, multi-cultural and integrated. In developed countries, especially within the Western countries people from almost all religions, races, cultures and ethnic communities are living together. It's not a colonial era where imperial powers can colonise a country or even a post-colonial period where wars in Vietnam etc. can be launched and one could easily get away with it, without having any severe consequences into their own homelands.

History is evident that insurgencies, emerged as a result of oppression from the Imperial Powers, have always had considerable popularity, regardless of their methodology which is generally based on savagery and inhumanity. West must understand the phenomenon which is deep-rooted beneath the Islamist

Lion of Islam

organizations. Therefore at first they have to discriminate between bandidos

Death Eaters

and Islamists. They have to revise their interpretation of political Islam.

Moreover, reportedly people from nearly 80 different nationalities are fighting under the banners of

ISIS

and Al-Nusra Front. Most importantly, there is a large number of highly educated students from top Universities of the World and professionals from leading organizations, who have joined the

Lion of Islam

groups in the Middle Eastern War field. This should be a paramount point of concern for US and its European allies. This is so "obvious" that there ideology has a strong appeal which is motivating the people living in the West.

Additionally, the enormous displacement of people from Middle East and Africa, in a scenario in which the conflicts are getting endlessly intense and convoluted, is going to be a tremendous disaster for collective peace and security. The key to these crises lies in the political settlement of these conflicts.

International community must play a substantial role to deal with these crises, as the augmenting anarchy in the international political landscape is overturning the existing global order, which at the moment is on the verge of collapse. Furthermore, the International Power brokers have adopted new formations over the political chessboard and in the current multi-polar world politics, this could provide an opportunity to the transnational players, who have absolute potential to disrupt the entire chessboard instead of their opponent.

Finally, on top of everything, the western community has to accept a harsh reality that incase if there is bloodshed in Iraq, Syria and elsewhere, then its, unfortunately, obvious that there would be no peace in their own lands also.
Posted by: Fred || 07/17/2016 00:00 || Comments || Link || E-Mail|| [415 views] Top|| File under: Islamic State
Who's in the News
30
[untagged]
7
Islamic State
4
Govt of Syria
3
Govt of Pakistan
2
Arab Spring
2
Sublime Porte
1
Taliban
1
al-Qaeda in Arabia
1
Ansar Bayt al-Maqdis (IS)
1
Govt of Pakistain Proxies
1
Govt of Saudi Arabia
1
Hezbollah
Bookmark
E-Mail Me
The Classics
The O Club
Rantburg Store
The Bloids
The Never-ending Story
Thugburg
Gulf War I
The Way We Were
Bio
Merry-Go-Blog
Hair Through the Ages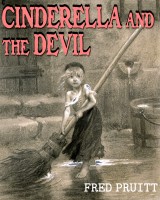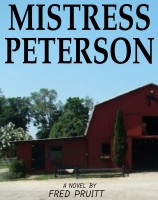 On Sale now!


A multi-volume chronology and reference guide set detailing three years of the Mexican Drug War between 2010 and 2012.

Rantburg.com and borderlandbeat.com correspondent and author Chris Covert presents his first non-fiction work detailing the drug and gang related violence in Mexico.

Chris gives us Mexican press dispatches of drug and gang war violence over three years, presented in a multi volume set intended to chronicle the death, violence and mayhem which has dominated Mexico for six years.
Click here for more information


Meet the Mods
In no particular order...


Steve White
Seafarious
Pappy
lotp
Scooter McGruder
john frum
tu3031
badanov
sherry
ryuge
GolfBravoUSMC
Bright Pebbles
trailing wife
Gloria
Fred
Besoeker
Glenmore
Frank G
3dc
Skidmark
Alaska Paul



Better than the average link...



Rantburg was assembled from recycled algorithms in the United States of America. No trees were destroyed in the production of this weblog. We did hurt some, though. Sorry.
3.236.159.130