-Lurid Crime Tales-
Did Barack Obama 'Obstruct Justice' in Clinton Email Case?
[Townhall] Special Counsel Robert Mueller's investigation into the possibility the Trump campaign colluded with Russian officials appears to have morphed into an investigation into alleged "obstruction of justice."

On Tuesday, the Washington Post reported Mueller has requested to question President Trump directly about his decision to fire former FBI Director James Comey, as well as the departure of Trump's former national security advisor, Michael Flynn. It is believed Mueller is looking for evidence that shows Trump's motive for firing Comey was to end the FBI's investigation into Flynn and Russian interference in the 2016 election.

Although liberal pundits and many congressional Democrats have long argued Trump's decision to fire Comey was, in effect, a move to cover up other potential crimes, there is an ongoing debate among legal scholars over whether a president, the nation's chief executive, can be charged with obstructing justice after firing a law enforcement official in the executive branch.

If such a scenario is possible, Democrats might want to tread cautiously, because recently revealed information about the FBI's handling of the Hillary Clinton email investigation suggests President Barack Obama's administration may have also "obstructed justice" ‐ or, at the very least, had a very strong incentive to do so.

As Andrew McCarthy noted on Tuesday in National Review, a letter issued over the weekend by Senate Homeland Security Committee Chairman Ron Johnson (R-Wis.) discusses a draft of Comey's statement about the Clinton email investigation that is dated June 30, 2016. This draft differs, at least in one way, substantially from the infamous statement Comey made on July 5, during which he recommended no charges be brought against Clinton for her use of an illegal private email server. In the draft, Comey mentions that President Obama had communicated with Clinton while she served as secretary of state and "was on the territory of ... an adversary":


Posted by: Besoeker || 01/29/2018 05:37 || Comments || Link || [336065 views] Top|| File under:
House Intel Committee Voting Monday 5:00pm to Release Memo…
Moved to Page 4



[Last Refuge] Well, this is good news. Chairman Devin Nunes, and House Speaker Paul Ryan have had ample time to discuss the larger ramifications to "The Big Ugly".

Late last week Ryan and Nunes traveled together to Saudi Arabia to review the new Saudi Counter-Extremism Intelligence Center *cough* that President Trump, Saudi King Salman, MBS and Egyptian President Fattah al-Sisi *cough* opened last year. Obviously Devin Nunes, Paul Ryan and their collective senior staffs would have a lot of time during travel to discuss the intelligence committee memo release.

According to Byron York when the House comes back into session tomorrow, the Intelligence Committee has a meeting scheduled for 5:00pm. Likely that's when the vote will happen to 'release the memo'.
Posted by: Besoeker || 01/29/2018 01:42 || Comments || Link || [336076 views] Top|| File under: Antifa
Rosenstein approved surveillance extension of former Trump adviser
(Reuters) - U.S. Deputy Attorney General Rod Rosenstein approved to extend surveillance of former Trump campaign adviser Carter Page shortly after assuming office last spring, the New York Times reported, citing people familiar with a secret Republican memo.

The extension shows the Department of Justice, under President Donald Trump, saw reason to believe that Page was acting as a Russian agent, the paper reported on Sunday.

The memo paints the investigation into Russia's alleged meddling in the U.S. presidential election as tainted from the start, the paper said.

The Times report did not reveal the evidence Rosenstein relied on to authorize extension of the surveillance.

Rosenstein, also a Republican, took office in April after being nominated by Trump.

The Republican Party and the Democratic Party were not immediately available to comment late on Sunday. Reuters could not contact Carter Page for comment.

This article starring:
Rod Rosenstein
Posted by: Besoeker || 01/29/2018 01:19 || Comments || Link || [336078 views] Top|| File under:
-Signs, Portents, and the Weather-
Chelsea Clinton Says 'Women's Reproductive Health Rights Are Connected to Climate Change'
[Gateway Pundit] Women's 'reproductive health rights'? Well, that is also connected to Climate Change.

Chelsea Clinton


...the overeducated, underbright daughter of a former president and a former presidential candidate...

promoted a Washington Post op-ed written by the slimy John Podesta and United Nations globalist, Timothy Wirth. The op-ed which blatantly pushes eugenics and global population reduction is titled, 'Women's Rights Issues Are Climate Change Issues'.

The op-ed encourages women to abort their babies and have fewer children because the global population is exploding.

When we talk about stepping up to address climate change across the world, we rarely think of it in terms of women's rights. But if environmental activists really want to reduce emissions, raise living standards and build a more sustainable future, they cannot overlook the importance of reproductive rights and health.

Forging a coalition between the environmental movement and the women's rights movement will not only fundamentally advance women's rights but also do a world of good for the planet, which is bearing an environmental burden because of population growth.

Podesta and Wirth then encourage women to murder their unborn babies and or delay pregnancies via "family planning". This is typical of eugenicist psychopaths who believe they are 'God' and can control population growth. This is another attack on Christianity:
Posted by: Besoeker || 01/29/2018 00:00 || Comments || Link || [336083 views] Top|| File under:
Economy
Warren Buffett Calls for Dow 1,000,000!
[Banyan Hill] A massive stock market rally continues to surge higher, with the Dow hitting 41 record highs in the last nine months alone.

Many distinguished investors and economists see this epic rise as only the beginning. Ron Baron, CEO of Baron Capital, is calling for Dow 30,000. Jeffrey A. Hirsch, author of Stock Trader's Almanac, has called for Dow 38,000.

And billionaire icon Warren Buffett threw even more fuel on the bullish fire, calling for "Dow 1,000,000." But as shocking as that may sound, it's Paul Mampilly's near-term target of "Dow 50,000" that is garnering national attention.

It's not because it's a bold prediction, but rather because every one of Mampilly's past predictions have been dead-on. Like when he predicted the tech crash of 1999 and the time he called the financial collapse of 2008 ‐ months before they unraveled.

Mampilly's predictions paid off big as the $6 billion hedge fund he managed was named by Barron's as one of the "World's Best."

And Mampilly became legendary when he won the prestigious Templeton Foundation investment competition by making a 76% return ($38 million in profit on a $50 million stake) ... during the 2008 and 2009 economic crisis.

In a new video presentation, Mampilly states: "Stocks are on the cusp of an historic surge. The Dow will rally to 50,000. I've never been more certain of anything in my career."
Posted by: Besoeker || 01/29/2018 00:53 || Comments || Link || [336071 views] Top|| File under:
Forget Tesla, Volkswagen Is the Automaker Stock I Love (video)
[The Street] It's time to look at auto stocks now that the Detroit Auto Show is over.

The Detroit auto show's Car of the Year winners for 2018 are the Honda Accord, the Volvo XC90 and Ford's (F) Lincoln Navigator, but I just can't get excited about any such old-fashioned nameplates. That's the problem facing car companies (and their stockholders) right now. The current products seem like just placeholders until autonomous vehicles hit the market, and auto stocks' chronically low price-to-earnings ratios reflect the lack of enthusiasm toward today's models.

In an interview in conjunction with NAIAS, CEO Mary Barra of General Motors (GM) forecast flat earnings for 2018 vs. previous guidance calling for $6.50 a share in 2017 profits. With zero earnings growth, maybe GM's 6.75x forward P/E ratio isn't really that low.

If you're going to buy GM now, you basically have to ignore the company's current production -- and ignore the fact that the Chevy Bolt is failing in the marketplace, with only 23,297 units delivered in 2017. Instead, you have to hope for the company's future deliverance -- if it comes -- via upcoming autonomous vehicles with electrified powertrains. Of course, that's a lot of "ifs," and I can see why investors might choose the rapid earnings growth of Amazon (AMZN) or the growth in installed base of Netflix (NFLX) instead.



Related: MarketWatch - Volkswagen to invest $3.3 billion in North America
Posted by: Besoeker || 01/29/2018 00:33 || Comments || Link || [336079 views] Top|| File under:
Europe
Pope denounces Holocaust indifference amid Polish uproar
VATICAN CITY (AP) ‐ Pope Francis said Monday that countries have a responsibility to fight anti-Semitism and the "virus of indifference" that threatens to erase the memory of the Holocaust.

Francis' comments to an international conference on anti-Semitism came as the largely Roman Catholic Poland considers legislation that would outlaw blaming Poles for the crimes of the Holocaust. The proposed legislation has sparked an outcry in Israel.

Francis didn't mention the dispute but he did speak of his 2016 visit to the Auschwitz-Birkenau death camp in German-occupied Poland, saying he remembered "the roar of the deafening silence" that left room for only tears, prayer and requests for forgiveness.

He called for Christians and Jews to build a "common memory" of the Holocaust, saying "it is our responsibility to hand it on in a dignified way to young generations."

"The enemy against which we fight is not only hatred in all of its forms, but even more fundamentally indifference, for it is indifference that paralyzes and impedes us from doing what is right even when we know that it is right," he said.

The anti-Semitism conference, hosted by the Italian foreign ministry in cooperation with the OSCE and Italy's Jewish communities, was timed to correspond to International Holocaust Remembrance Day.

On the eve of the commemoration, Poland's lower house parliament approved a bill calling for prison time for referring to "Polish death camps" and criminalizes the mention of Polish complicity in the Holocaust.
Posted by: Besoeker || 01/29/2018 08:39 || Comments || Link || [336076 views] Top|| File under:
How I became public enemy No. 1 in Poland
[Jpost] I am, apparently, an enemy of the Polish people.

I am a prime example of that treacherous lying Jewish media with its tentacles wrapped around the earth, or something not-at-all-antisemitic like that. I am the reason Jews are killed and thrown out of every country they try to live in around the world. I am to blame for the Holocaust, and it's too bad I was born. I am also a c*** and a bitch who's asking to be raped, and who deserves to be sent photos of strangers' genitals. And I'm stupid. Oh so stupid. A real idiot who's never read a book.

Or so thousands of Polish people told me on social media since Saturday night.

Even Poland's Deputy Minister of Justice Patryk Jaki piled on, labeling me "Israeli media" ‐ at least that one is true ‐ and telling his followers to come after me.

All because of one tweet. One tweet in which I wrote the phrase "Polish death camps" 14 times.


Now, I know that Poles, and Ukrainians, and Baltics are practically heroes to Americans for their "brave resistance" to Russia. However, to paraphrase your Al Smith: "lets not forget the record" - especially as it reinforced by current behavior.
Posted by: g(r)omgoru || 01/29/2018 02:59 || Comments || Link || [336091 views] Top|| File under:
Home Front: Politix
New Yorkers Can't Afford De Blasio's Anti-Trump Antics
[Manhattan Institute] Mayor de Blasio snubbed President Trump last week, refusing to attend a mayors' meet-up on infrastructure after the Trump White House demanded more information on sanctuary cities. De Blasio said he slighted the president because "the only thing he understands is force and resoluteness." But if you're going to fight power with power, you've got to have . . . power.

De Blasio has little.

De Blasio was one of several big-city mayors to skip the White House meeting. But of those, he has the most to lose by angering Trump.

New Orleans Mayor Mitch Landrieu, who led the resisters, is leaving office in May. Politically, Landrieu can afford to risk making things a little bit difficult for his successor.
Posted by: Besoeker || 01/29/2018 10:16 || Comments || Link || [336076 views] Top|| File under:
A Year of Russian Collusion - Daniel Greenfield
[Sultan Knish] Looking back at Obama's first year and Trump's first year, it's easy to assess who was giving Moscow more. It wasn't just missile defense. In the spring of '09, Hillary was in Moscow toting a misspelled Reset Button swiped from a swimming pool. But it was Obama who had first urged a "reset or reboot". That was the month he sent a secret hand-delivered letter to Russia offering to kill the missile shield. The Russians turned down his proposed deal, but he went through with the appeasement anyway.

Posted by: newc || 01/29/2018 04:53 || Comments || Link || [336069 views] Top|| File under:
With the 50,000 lost texts now found, Comey's fearful tweet has terrified swamp rats running for cover
[PowderedWigSociety] Grab a bag of popcorn, folks. The show is about to start!

Foregoing his standard bible verse du jour, James Comey has gone full Star-Spangled patriot on twitter, invoking his previous testimony of how America must be strong in the face of the Russian threat, lest they succeed in taking "that shining city on the hill" away from us.


"Gag me with a spoon," as the bulimic Valley girls say. More disingenuous tripe I have never heard!

Comey's text sounds like 100% fear to me. It is suddenly very quiet on the left, as Barack Hussein, Hitlery, and the other swamp rats head for the hills. Those text messages must be very incriminating.


Texts, texts and more texts at link.




I think those are tweets — they have that little blue bird thingy — but yes, lots of them.
Posted by: Anomalous Sources || 01/29/2018 00:00 || Comments || Link || [336084 views] Top|| File under:
Iraq
While Transitioning, Please Mind the Gap!
[1001 Iraqi Thoughts] Having decisively defeated the conventional forces of the Islamic State, it is important for the anti-Daesh coalition to match the Islamic State's transition with one of its own. Unlike the recent campaign, where the coalition's force defeated the caliphate in a largely conventional style – including heavy urban combat, the next phase of conflict will be dominated by an irregular style of warfare. The question is, will the Iraqi security forces be ready?
Posted by: newc || 01/29/2018 01:44 || Comments || Link || [336065 views] Top|| File under: Islamic State
Israel-Palestine-Jordan
East Jerusalem and the Muslims
[American Thinker] I never fully understood the plight of the Jews in Israel until I heard Ed Koch, the late mayor of New York City, spell it out years ago on a talk radio show. Koch simply said, "Israel is surrounded by millions of people who want to kill them."

Jerusalem is once again at the center of political and international debate after President Donald Trump recently recognized Jerusalem as the capital of Israel and plans to move America's embassy in Israel to Jerusalem by 2019.

Did anyone take notice of the recent meeting between Jordan's King Abdullah and Vice President Mike Pence? Reuters reported that Abdullah told Pence that "he looked to Washington to rebuild "trust and confidence" in moving toward a two-state solution in Israel..." Abdullah further stated that East Jerusalem should be the capital of a future Palestinian state.

Are you kidding me?

History shows Jordan has zero credibility to be speaking about Jerusalem and to be lecturing about "trust and confidence."

Jordan captured East Jerusalem (including the holy sites of the Old City) in 1948 and then annexed it in 1949. Jordan maintained control of East Jerusalem until the Six-Day War in 1967. After this war, Israel reclaimed East Jerusalem and unified Jerusalem as it exists today.

We must never forget what happened when East Jerusalem was under Jordanian control for 19 years. Jordan wanted to "Islamize" East Jerusalem. In 1952, Jordan proclaimed that Islam was to be the official religion, and according to Israeli professor Yehuda Zvi Blum, this also applied in Jordanian-held Jerusalem.
Posted by: Besoeker || 01/29/2018 00:43 || Comments || Link || [336064 views] Top|| File under:
Syria-Lebanon-Iran
IDF spokesman in rare Lebanon op-ed: 'Lebanon has become large Iranian missile factory'
[Ynet] IDF Spokesman Brig.-Gen. Ronen Manelis published a rare op-ed by an Israeli official on a Lebanese opposition website, in which he said, "

Leb

has become‐both by its own actions and omissions‐and by a blind eye from many members of the international community into one large missile factory."

"It's no longer a transfer of arms, funds or consultation. Iran has de-facto opened a new branch, the '

Leb

branch.' Iran is here," he said.

Posted by: trailing wife || 01/29/2018 00:00 || Comments || Link || [336065 views] Top|| File under: Govt of Iran Proxies
New US strategy on Syria: More questions than answers
[AlAhram] The US has announced a new strategy on Syria, but observers are responding cautiously because of past experience and its lack of credibility.

On 14 January, the US-led coalition in Syria announced it was working with allied Syrian factions to form a 30,000-strong military force, more than half of which will be made up of Kurds from militias such as the Democratic Syrian Forces, to deploy along the borders with The Sick Man of Europe Turkey


...the only place on the face of the earth that misses the Ottoman Empire....


in the north and with Iraq in the southeast near the Euphrates River.
Continued on Page 49
Posted by: trailing wife || 01/29/2018 00:00 || Comments || Link || [336069 views] Top|| File under: Islamic State
'Halal' internet means more control in Iran after unrest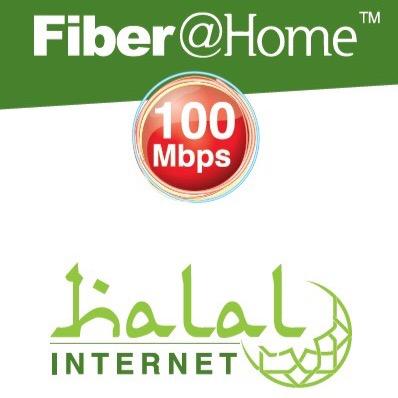 [FOX Business] DUBAI, United Arab Emirates – Guns drawn, Iranian intelligence agents rushed into the apartment of a Washington Post reporter and his journalist wife in Tehran.

Threatening to kill Jason Rezaian in front of his wife, Yeganeh, the 20 agents in the July 2014 raid tore through their belongings and rifled through drawers, clothes and valuables for an hour.

But perhaps their most eagerly sought target wasn't exactly inside the house: They forced the couple to hand over the passwords to their email and social media profiles.

That raid demonstrated how much of a threat Iran's theocratic government sees in the internet. It has long sought to strictly control cyberspace and social media — and, thereby, the flow of information to the public.

But the Islamic Republic's relationship with the world wide web is far more complicated than simple repression. Over the past four years, authorities have encouraged wider use of the internet among Iranians, hoping to generate the benefits of a more modern economy. As a result, nearly half the population has in its pockets a tool that the state is struggling to constrain: smartphones, with cameras and internet links that let anyone broadcast to the world.
Posted by: Skidmark || 01/29/2018 00:00 || Comments || Link || [336067 views] Top|| File under: Govt of Iran
Home Front: Culture Wars
LOSING IT: Michael Moore Comes Unglued In 'Alternative State Of The Union' Email
Moved to Page 4
[DailyWire] Michael Moore is not known for his subtlety, but in a recent email sent to supporters of MoveOn.org announcing the "People's State of the Union" protest (which, ironically, features mostly Hollywood celebrities and leftist commentators), Moore may have truly authored an unhinged masterpiece.

The "People's State of the Union" will be held Monday night, the night before President Donald Trump gives his address to a joint session of Congress and to the nation. And although far-left celebrity organizer Mark Ruffalo has promised "a more populist point of view, based on the people's point of view," Moore seems to be going for Trump's throat.

""Donald J. Trump has proven himself to be completely unfit for office, a threat to our country, and an imminent danger to the world. He is not well; he is a malignant narcissist and an active sociopath," Moore writes, clearly through gritted teeth.

"And because he holds the codes to fire nuclear weapons, he is a singular threat to humanity," Moore continues.

That's right. Trump is not simply wrong, he is "unfit for office," and an "imminent" threat to all of humanity. The obviously-qualified-to-give-a-psychological assessment Moore, has also personally determined that Donald Trump has a loss of mental faculties, which could either be "malignant" narcissism, or the signs of being an "active sociopath."

Asking each of MoveOn.org's donors for a paltry $3, Moore goes on to extoll [sic] the virtues of the "resistance," which has been instrumental in doing nearly nothing to derail Donald Trump's presidential agenda.

"But our problems go far beyond one sociopath president. The mission that we are on and the work that we must do is to tear down the rigged system that produced Trump in the first place. We must imagine the America that we want to live in. We must create the post-Trump America," he says. "And this is actually possible: The fierce, determined Resistance movement that began after Trump's election could create an avalanche at the polls this November."

The rest of the email is rather self-congratulatory, failing to mention that most of Moore's own "resistance" efforts have failed miserably.

His documentary, "Fahrenheit 11/9," was shelved indefinitely after it's distributor and financier, Harvey Weinstein, was alleged to have sexually harassed, abused, and even raped dozens of women. The Weinstein Company will not allow Moore to take the film elsewhere until he repays $2 million that Weinstein loaned him to begin production.

Moore's one-man Broadway play, "The Terms of My Surrender," shuttered in October after a miserable 12-week run, answering the filmmaker's own question: "Can A Broadway Show Bring Down A Sitting President?"

Donald Trump is still in office, so that's a firm "no."
Posted by: Anomalous Sources || 01/29/2018 00:00 || Comments || Link || [336100 views] Top|| File under:
Who's in the News
39
[untagged]
7
Islamic State
3
Moslem Colonists
3
Sublime Porte
3
Taliban
2
Govt of Iran
1
Govt of Iraq
1
Govt of Pakistain Proxies
1
Hezbollah
1
Houthis
1
Palestinian Authority
1
Thai Insurgency
1
Abu Sayyaf (ISIS)
1
Antifa
1
Bangsamoro Islamic Freedom Fighters
1
Commies
1
Govt of Iran Proxies
Bookmark
E-Mail Me
The Classics
The O Club
Rantburg Store
The Bloids
The Never-ending Story
Thugburg
Gulf War I
The Way We Were
Bio
Merry-Go-Blog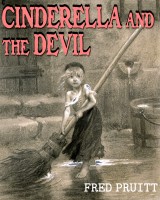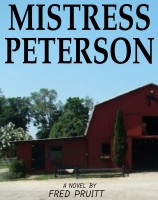 On Sale now!


A multi-volume chronology and reference guide set detailing three years of the Mexican Drug War between 2010 and 2012.

Rantburg.com and borderlandbeat.com correspondent and author Chris Covert presents his first non-fiction work detailing the drug and gang related violence in Mexico.

Chris gives us Mexican press dispatches of drug and gang war violence over three years, presented in a multi volume set intended to chronicle the death, violence and mayhem which has dominated Mexico for six years.
Click here for more information


Meet the Mods
In no particular order...


Steve White
Seafarious
tu3031
badanov
sherry
ryuge
GolfBravoUSMC
Bright Pebbles
trailing wife
Gloria
Fred
Besoeker
Glenmore
Frank G
3dc
Skidmark



Better than the average link...



Rantburg was assembled from recycled algorithms in the United States of America. No trees were destroyed in the production of this weblog. We did hurt some, though. Sorry.
44.197.101.251

Help keep the Burg running! Paypal: