-Lurid Crime Tales-
McCabe at the precipice: 'Removal' from FBI may be the least of his troubles
[American Thinker] Instead of planning how to spend his federal pension, now-former Deputy Director of the FBI Andrew McCabe must be figuring out how to pay the lawyers he is going to need. Until his boss Christopher Wray, President Trump's appointee to head the FBI, read the four-page FISA memo on Sunday (an extraordinary act in itself), he enjoyed protected job status. According to reports, Wray previously had threatened to resign if McCabe was forced out.

Officially, McCabe "stepped down," but administration officials informed the media that he was "removed," which suggests he was forced to resign. Using accumulated vacation time, he will be able to fill out a full twenty years of servcue and qualify for a federal pension. According to some reports, his accumulated vacation time was sufficient to allow him to have left office late last year, but he preferred to stay on for reasons we can only speculate on, but which might include running interference int he face of criticism.

Something changed Wray's mind. We don't know exactly what that was. The timing suggests that the memo itself contained damaging information, but according to a report in the New York Times, it was a preview of the forthcoming Inspector General's report that led Wray to suggest a transfer of McCabe, and McCabe himself decided to leave rather than accept a demotion:
Posted by: Besoeker || 01/30/2018 08:28 || Comments || Link || E-Mail|| [6463 views] Top|| File under:
Rosenstein -- Agent of the Deep State Coup
[American Thinker] The confirmation of Rod Rosenstein to be Deputy Attorney General by a lopsided 94-6 vote should have set off warning bells. It is odd that a Trump nominee would get much Democratic support, if any. But his role in appointing his buddy Robert Mueller to lead a bogus Russian collusion probe and his history of looking the other way when Hillary Clinton is involved shows the Democrats had high hopes for Rosenstein, hopes realized by actions documented in the four-page House Intelligence Committee memo:

A secret, highly contentious Republican memo reveals that Deputy Attorney General Rod J. Rosenstein approved an application to extend surveillance of a former Trump campaign associate shortly after taking office last spring, according to three people familiar with it.

The renewal shows that the Justice Department under President Trump saw reason to believe that the associate, Carter Page, was acting as a Russian agent...

The memo's primary contention is that F.B.I. and Justice Department officials failed to adequately explain to an intelligence court judge in initially seeking a warrant for surveillance of Mr. Page that they were relying in part on research by an investigator, Christopher Steele, that had been financed by the Democratic National Committee and Hillary Clinton's presidential campaign

Steele's discredited "research," which relied heavily on input from Russian sources, was paid for by the DNC and the Hillary Clinton campaign, which puts Rosenstein in the position of aiding the efforts of one political party to overturn the results of an election won by the other political party by okaying domestic spying on an American citizen.

When the newly departed Deputy FBI Director Andrew McCabe testified for seven hours before the House Intelligence Committee, he was unable to report that the FBI had corroborated anything in the Steele dossier, except for the fact that Carter Page had visited Russia:
Posted by: Besoeker || 01/30/2018 08:21 || Comments || Link || E-Mail|| [6457 views] Top|| File under:
It's Not Blame-Shifting To Ask Where The Parents Were In The Gymnastics Sex Abuse Cases
[The Federalist] In the wake of the U.S. Olympics Gymnastics scandal involving the sexual abuse of hundreds of young athletes by team doctor Larry Nassar, some people are asking where the parents were when the abuse was occurring.

In a recent column for NBC News, Bethany Mandel argues that to do so is to practice a kind of self-righteous public shaming of those involved: "It's a common response when tragedy strikes a child: Where were the parents? How could they let this happen? After a child is hurt or killed, online mommy-shamers inevitably swoop in, incapable of offering enough empathy to appreciate that sometimes bad things happen even to children with the best parents. In the wake of the Larry Nassar case, as scolds tend to do, they've swooped in again."

Mandel compares the "scolding" of the young gymnasts' parents to that experienced by other parents in recent years whose children fell into a gorilla enclosure at the zoo or were grabbed by an alligator at Disney World. She sees the focus on the parents as a distraction that ultimately accomplishes nothing:
Posted by: Besoeker || 01/30/2018 08:14 || Comments || Link || E-Mail|| [6462 views] Top|| File under:
Britain
Oxford University: Delirious Capital of Political Correctness
Selected excerpt:


[Gatestone] In November 2017, Oxford's Magdalen College announced that it will introduce mandatory courses for first-year newcomers on "institutional racism, cultural appropriation and implicit bias," to ensure that ethnic minorities do not feel "offended".

Oxford also announced that history students would be required to write "at least one exam paper focusing on black, Asian and other non-European history," to balance the "white" curriculum. Shortly before that, for the first time in 800 years, Oxford University eliminated the obligatory course on Christianity for theology students. Oxford's multicultural political correctness looks as if has come right out of George Orwell's "1984".

This frightening racist wave of institutional "anti-racism" is also trying to reprogram the students' private habits. The Oxford Equality and Diversity Unit, which monitors respect for the canons of "anti-racism," has ruled that not looking into the eyes of a student belonging to a minority constitutes a "microaggression" that can lead to "mental disorder". Joanna Williams, a university lecturer at the University of Kent, said that the Oxford decision is "completely ridiculous" and will make students "hypersensitive" about how they interact with each other. Williams labeled it a "thought crime".
Posted by: Besoeker || 01/30/2018 07:18 || Comments || Link || E-Mail|| [6461 views] Top|| File under:
Economy
America's Lost Decade: Fed's Antigrowth Policies Hurt Recovery, but a New Boom May Be Upon Us
[MI] Crashes and severe recessions often are followed by bursts of innovation and a boom. Not this time. And the Fed's policies deserve much of the blame.

Many negative consequences flow reliably from a financial crisis, including unemployment, political turmoil, and piles of sovereign debt. Since the 2008 financial meltdown, however, we've seen none of the good consequences ‐ and there are supposed to be good ones.

Crashes and severe recessions often are followed by bursts of innovation that lay the groundwork for several decades of future growth and productivity increases. Severe economic downturns can perform a vital cleansing for the economy, toppling unchallengeable market positions and clearing a path for newcomers with disruptive ideas. The economic transformations that followed major worldwide crashes prior to 2008 ‐ in 1873, 1929, and 1973‐were breathtaking.

Yet here we are, nearly a decade after the worst financial crisis in modern memory, and we've seen few of these kinds of benefits. Don't let heady stock prices, record corporate profits, and low unemployment fool you. America is only now emerging from a lost decade. Instead of renewal, the last ten years were blighted by slow growth, stagnant productivity, limited social mobility, long-term unemployment and underemployment, and despair.

The economic legacy of the last decade is excessive corporate consolidation, a massive transfer of wealth to the top 1% from the middle class, the creation of even more asset bubbles, and rising social tensions. America is incredibly resilient. We are not Japan. We are recovering.
Posted by: Besoeker || 01/30/2018 09:35 || Comments || Link || E-Mail|| [6458 views] Top|| File under:
Home Front: Politix
Democrats Are the New Palestinians on Immigration
h/t Instapundit


[PJMedia] Just as the Palestinians twenty-five years and four significant offers after Oslo have demonstrated they really don't want a two-state solution with the Israelis, Democrats have now revealed they don't want to solve the U.S. immigration problem.

As with the Palestinians, it's all a shell game.

Donald Trump just offered the Dems an agreement on DACA that gives two million "Dreamers" a pathway to full citizenship after 10-12 years -- something not even done by Barack Obama! -- and the Dems didn't even want to discuss the proposal. All that happened was their increasingly unhinged minority leader screamed Trump was "making America safe for white people!"


Which is obviously wrong -white people (80% of USA population) should be unsafe!


Never mind. The point is that Pelosi revealed herself to be a repellent racist... or racialist (someone who plays the race card no matter what). More importantly, the Democratic Party unmasked themselves as not all that interested in the "Dreamers" as people. They just want to make the Republicans look, well, racist and lose elections. Otherwise they would be jumping up and down for this proposal.

...By playing identity politics, the Dems have won (a little) in the short run but, even though demographics seem to be running in their favor, will lose big time in the end. And not just because identity politics is immoral and discriminatory. That's obvious. It's because it won't work at all if the economy continues to boom. Blacks, Hispanics and women are going to work as never before and beginning to see through how they've been exploited. Change is happening. The Democrats are in the reactionary position of having to wish for or engineer an American economic failure to make their even more reactionary policies succeed. Pathetic, no?

But all is not lost for them. All they need is a little new leadership. Perhaps Mahmoud Abbas would be willing to immigrate and come work for them. There's no one better at obstructionist policies. Of course, he'd have to stand in line.
Posted by: g(r)omgoru || 01/30/2018 03:45 || Comments || Link || E-Mail|| [6461 views] Top|| File under:
From Conspiracy Theories to Conspiracies
h/t Instapundit


[AmGreatness] Not all conspiracy theorists are unhinged paranoids‐even when they insist there was a loosely organized if not sometimes incoherent effort to destroy Donald Trump's candidacy beyond the bounds of "normal" politics and later a renewed and unprecedented endeavor to abort his presidency.

After all, did anyone believe that in the year 2017 the losing side in an American election would immediately dub itself the "Resistance"‐channeling the World War II nomenclature of the guerrilla campaign against the Nazi occupation of France? Or that the defeated candidate Hillary Clinton would formally embrace the imagery of liberationist patriots fighting a Nazi-like Trump's occupation of the United States?

Continued on Page 49
Posted by: g(r)omgoru || 01/30/2018 03:18 || Comments || Link || E-Mail|| [6462 views] Top|| File under:
Terror Networks
Buchanan: Too Many Wars. Too Many Enemies.
BLUF:


[Townhall] Like the Romans, we have become an empire, committed to fight for scores of nations, with troops on every continent, and forces in combat operations of which the American people are only vaguely aware.

"I didn't know there were 1,000 troops in Niger," said Sen. Lindsey Graham when four Green Berets were killed there. "We don't know exactly where we're at in the world, militarily, and what we're doing."

No, we don't, Senator.

As in all empires, power is passing to the generals.

And what causes the greatest angst today in the imperial city?

Fear that a four-page memo worked up in the House Judiciary Committee may discredit Robert Mueller's investigation of Russia-gate.
Posted by: Besoeker || 01/30/2018 02:23 || Comments || Link || E-Mail|| [6461 views] Top|| File under:
Home Front: Culture Wars
Hatch 'Shocked' His Democratic Colleagues Opposed Common Sense Anti-Abortion Bill
[Townhall] The Pain-Capable Unborn Child Protection Act, which bans abortion after 20 weeks, failed to pass the Senate Monday. The legislation passed the House of Representatives last year, but Democrats derailed it today in the upper chamber, with a final vote of 51-46.

Sen. Orrin Hatch (R-UT) could not understand how his colleagues on the other side of the aisle could be so heartless.

"I am truly shocked by those who declare it 'extreme' to oppose late-term abortions that we know to cause fetal pain," Hatch said in a statement. "The facts on this matter are indisputable: Democrats have willfully ignored science for the sake of political expediency. As for myself, I was proud to vote for the Pain-Capable Unborn Child Protection Act, and I am eager to continue fighting on behalf of the unborn."

Pro-life groups shared Hatch's outrage.
Posted by: Besoeker || 01/30/2018 06:24 || Comments || Link || E-Mail|| [6459 views] Top|| File under:
You Can Have my Meat When You Pry It from My Cold, Dead Hands
h/t Instapundit


[VictoryGirlsBlog] This is from the "Things that sound dirty, but aren't" file. I'm talking about real meat and enviro-nazis' real attempts to stop us from eating and enjoying our favorite foods.

Excise taxes on beef, pork, and chicken could be the next big thing in a state and local tax environment that's already comfortable with "sin tax" regimes aimed at cigarettes, alcoholic beverages, and gambling and is adapting quickly to special levies on sugar-sweetened beverages, greenhouse gases, and marijuana.

...This is not the first time we've seen psychotic, state-worshiping enviro-wackos push a tax on meat. It will give them a double prize: force everyone to conform to their way of life, and give their government gods extra revenue.

...Also, note PETA's sneaky attempts at creating the illusion that people support their insane tax on meat. There are no legislative proposals on any government level to impose a tax on your favorite foods. For now, your barbecue chicken, your prime rib, your pork chops, and your bacon cheeseburgers are safe from greedy statists, but PETA is working hard to advance the deception that not only is broad, popular support for vegetarianism, veganism, and their way of life is on the rise, but that a bigger percent of Americans now wants to force their fellow citizens to live like they do. And while it's true there are more Americans today lowering their meat intake, that number is still tiny (and by the way, since the 2017 study was commissioned by the Vegetarian Resource Group ‐ an organization with an obvious agenda ‐ I have doubts that their estimate of 3.8 percent of Americans identifying either vegetarian or vegan are in any way accurate).

...But it's not just the nutjobs at PETA pushing this potential economic disaster, it's also those statist ass weasels at the United Nations, who want to tax meat until it's too expensive to eat, forcing the farming and agriculture industry into abject poverty.

Additionally, while the World Health Organization derps about red meat being "probably" carcinogenic, which means they don't know but are putting it out there anyway as a means of maligning an entire industry, beef and other meats are good sources of protein, iron, zinc, and other vitamins, and their negative effects are far from established science, especially if you stick to lean meats low in saturated fats.

And they both hide behind "environmentalism" to advance these odious policies. Environmentalism is simply communism in green clothing ‐ a watermelon, green on the outside and red on the inside ‐ which uses propaganda techniques similar to the former USSR to advance its odious, anti-human policies.

Stay vigilant and have a steak, my friends, before they come for it.


Eternal vigilance is the price of freedom - but, eventually, you get tired. Which is perfectly OK if you get tired of trying to be reasonable and civilized, and deal with the pests in the only way they understand.
Posted by: g(r)omgoru || 01/30/2018 02:32 || Comments || Link || E-Mail|| [6459 views] Top|| File under:
Who's in the News
36
[untagged]
5
Islamic State
4
Sublime Porte
4
Moslem Colonists
3
Govt of Iran
3
Taliban
3
al-Nusra
3
al-Shabaab (AQ)
3
Commies
2
Hamas
2
Arab Spring
2
al-Qaeda
1
Govt of Syria
1
Govt of Iraq
1
Govt of Saudi Arabia
1
Hezbollah
1
Houthis
Bookmark
E-Mail Me
The Classics
The O Club
Rantburg Store
The Bloids
The Never-ending Story
Thugburg
Gulf War I
The Way We Were
Bio
Merry-Go-Blog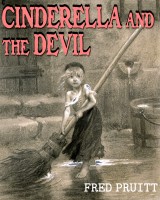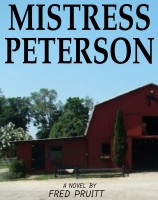 On Sale now!


A multi-volume chronology and reference guide set detailing three years of the Mexican Drug War between 2010 and 2012.

Rantburg.com and borderlandbeat.com correspondent and author Chris Covert presents his first non-fiction work detailing the drug and gang related violence in Mexico.

Chris gives us Mexican press dispatches of drug and gang war violence over three years, presented in a multi volume set intended to chronicle the death, violence and mayhem which has dominated Mexico for six years.
Click here for more information


Meet the Mods
In no particular order...


Steve White
Seafarious
Pappy
lotp
Scooter McGruder
john frum
tu3031
badanov
sherry
ryuge
GolfBravoUSMC
Bright Pebbles
trailing wife
Gloria
Fred
Besoeker
Glenmore
Frank G
3dc
Skidmark
Alaska Paul



Better than the average link...



Rantburg was assembled from recycled algorithms in the United States of America. No trees were destroyed in the production of this weblog. We did hurt some, though. Sorry.
3.236.98.69

Help keep the Burg running! Paypal: