-Lurid Crime Tales-
DOJ Documents Show Carter Page aka 'Male-1' Helped FBI Catch Russian Spies
BLUF (Special Attention to the chronology of events):


[Townhall] Monaghan followed this up by detailing how Page cooperated with FBI officials in telling them about his contact with Podobnyy:

On or about June 13, 2013, Agent-2 and I interviewed Male-1. Male-1 stated that he first met VICTOR PODOBNYY, the defendant, in January 2013 at an energy symposium in New York City. During this initial meeting, PODOBNYY gave Male-1 PODOBNYY's business card and two email addresses. Over the following months, Male-1 and PODOBNYY exchanged emails about the energy business and met in person on occasion, with Male-1 providing PODOBNYY with Male-1's outlook on the current and future of the energy industry. Male-1 also provided documents to PODOBNYY about the energy business.

The information above formed a part of the DOJ and FBI's basis for charging Sporyshev and Podobnyy with conspiracy to violate the Foreign Agents Registration Act, as the rest of Monaghan's sealed complaint goes on to detail.

So, if Carter Page was acting as a foreign intelligence agent for Russia as far back as 2013, as has been repeatedly implied by mainstream reports, why did FBI agents at the time not see him as such? Based on the information provided above, it seems perfectly plausible that Page thought he was developing a relationship with someone who was a legitimate business contact. If Page had illegally or unethically shared sensitive information with Podobnyy, why would Monaghan have omitted this given that such an action by Page would have strengthened the FBI's case against Sporyshev and Podobnyy?



Directly related and posted today here on the Burg - In March 2016 Carter Page Was an FBI Employee – In October 2016 FBI Told FISA Court He's a Spy…
Posted by: Besoeker || 02/06/2018 03:22 || Comments || Link || E-Mail|| [6462 views] Top|| File under:
Upcoming OIG Report Likely To Trigger Second Special Counsel; Comey, Lynch And Clinton In Crosshairs
[ZH] While most of the MSM fixated last week on whether or not President Trump eats McDonald's in bed while watching Gorilla TV, a flurry of investigative bombshells involving Hillary Clinton, the Clinton Foundation, and conduct by the FBI's top brass during the 2016 election splashed across the headlines. As a quick review:

The DOJ is "taking a fresh look" into the Hillary Clinton email 'matter'

The FBI has launched a new investigation into the Clinton Foundation the day after the Clinton's Chappaqua property catches fire

Former FBI Director James Comey's full Clinton memo was released, revealing felony evidence of changes which "decriminalized" Hillary Clinton's behavior. Oh, and every one of the memos he leaked to his Cornell professor buddy was classified, per a sworn statement by the FBI's "chief FOIA officer" in a sworn declaration obtained by Judicial Watch.

The House Intelligence Committee will be granted access to "all remaining investigative documents," unredacted, along with all witnesses sought per a deal reached between Deputy

Attorney General Rod Rosenstein and Nunes
Opposition research firm Fusion GPS was forced to hand over banking records detailing various clients and their intermediary law firms, including the Clinton Campaign and a

Russian money launderer whose lawyer was none other than Natalia Veselnitskaya of Trump Tower meeting fame

Most of these wheels which appear to be in motion are the result of corresponding groundwork laid on Capitol Hill you may not be aware of, including what might be the most important document in the entire process, expected in a little over a week.
Posted by: Besoeker || 02/06/2018 00:00 || Comments || Link || E-Mail|| [6460 views] Top|| File under:
Britain
Nigel Farage: Immigration 'Population Crisis' Causing Problems for Britain's Public Healthcare
[Townhall] Former UK Independence Party leader Nigel Farage identified high immigration levels as a significant factor contributing to financial issues related to the British National Health Service (NHS). While introducing a segment on Fox and Friends, Steve Doocy mentioned protestors in London who wanted more money for their country's NHS, "the same universal system that Democrats have continued to push for here in the United States."

Farage, a Fox News Contributor, explained that his nation has "a population crisis caused by government policy on immigration," noting that it adds five hundred thousand people per year, "so we with a population of 65 million are now increasing by half a million people every single year, over three quarters of that directly attributable to immigration over the last few years." He continued, "And the problem is, you know, we just haven't got enough hospitals, we haven't got enough doctors, we haven't got enough facilities, that's one problem we've got."

Pointing to what he considers another large issue, he said, "the National Health Service has kinda moved into becoming the International Health Service." He said the country is "providing a lot a healthcare for people coming into Britain from all over the world."

He averred that the system requires "some absolutely fundamental reforms," noting that it "was set up in 1948, and actually, surprisingly, for a state run thing" people for many years "had great faith in it," but "right now, it's pretty much at breaking point."
Posted by: Besoeker || 02/06/2018 00:00 || Comments || Link || E-Mail|| [6460 views] Top|| File under:
China-Japan-Koreas
Xinjiang: Life in a surveillance state
[NYT] While on your way to work or on an errand, every 100 meters you pass a police blockhouse. Video cameras on street corners and lamp posts recognize your face and track your movements. At multiple checkpoints, police officers scan your ID, your irises and the contents of your phone. At the supermarket or bank, you are scanned again, your bags are X-rayed and an officer runs a wand over your body.

Personal information, along with biometric data, resides in a database tied to your ID number. The system crunches this into a composite score that ranks you as "safe," "normal" or "unsafe." Based on those categories, you may or may not be allowed to visit a museum, pass through certain neighborhoods, go to the mall, check into a hotel, rent an apartment, apply for a job or buy a train ticket. Or you may be detained to undergo re-education, like thousands of others.

Uighurs' DNA is collected during state-run medical checkups. Local authorities install a GPS tracking system in vehicles. All communication software is banned except WeChat. When Uighurs buy a kitchen knife, their ID data is etched on the blade.
Posted by: ryuge || 02/06/2018 00:00 || Comments || Link || E-Mail|| [6464 views] Top|| File under: Commies
Economy
Dow Jones drops by about 500 points during Trump tax speech
[The Hill] The Dow Jones Industrial Average dropped about 500 points while President Trump gave a speech touting the GOP tax plan on Monday.


Worst plunge in history of the market during the week of Trump's State of the Union? What are the odds?


The Dow Jones was a little over 25,000 points when Trump took the stage in Ohio, and stood at about 24,500 when he concluded his remarks.

While Trump spoke, the average fell to a low point of 24,148 before rebounding to 24,523 at the approximate time Trump ended his speech.

On a volatile day, the Dow Jones index closed down 4.9 percent, or 1,175 points to 24,345.

Trump and members of his Cabinet have repeatedly touted the rising market in making the case for Trump's economic stewardship. Since Trump was elected president, the Dow Jones is still up about 20 percent. It stood at 19,827 on Jan. 20, 2017. The Dow had closed at a record high of 26,616 two weeks ago.

But worries about a bubble in the market have been aired for months as the Dow Jones set record after records, and the massive selloff in recent days will add to speculation that a market correction is now taking place. The market dropped 665 points Friday.

Investors have been spooked in part by reports of a humming U.S. economy. The monthly jobs report released on Friday showed the economy adding 200,000 jobs last month and also suggested that wages may be increasing.

This has increased the sense that the Federal Reserve will raise interest rates to check inflation.

All three major news networks pulled from Trump's speech to cover the massive market drop. As the president spoke, the networks showed a graphic of the market drop in the corner.

DOW: Normal Bull Market Correction (video)


[Right Scoop] Now of course the Dow changes within the day and right now it is hovering around the -1,000 mark.

But the reason I'm posting on this is to provide some explanation for the big drops we are seeing in the stock market.

In the video below, an investment strategy expert explains that the falls we are seeing today are expected as the market corrects itself from uninterrupted growth over the last year. You don't have to watch the full video, just the first minute or two:
Posted by: Besoeker || 02/06/2018 00:00 || Comments || Link || E-Mail|| [6458 views] Top|| File under:
Home Front: Politix
New Obama-Sponsored Dossier Discovered Meant to Damage Trump
[TheBlackSphere] I suggest we shadow Barack Obama. Because he sees what's happening, thus likely keeps his "bug out" bag nearby.

We know Obama targeted Donald Trump in an attempt to prevent him from becoming president. But now we learn the depths to which he was willing to go.

Based on new evidence, we now know why Obama guaranteed that Donald Trump would "never be president".

From Judicial Watch,


Judicial Watch today released 42 pages of heavily redacted State Department documents containing classified information that was provided to Senator Ben Cardin (D-MD), top Democrat on the Senate Foreign Relations Committee and outspoken critic of President Donald Trump. The documents show Russian political interference in elections and politics in countries across Europe.

According to a March 2017 report in the Baltimore Sun: "Maryland Sen. Ben Cardin received classified information about Russia's involvement in elections when the Obama administration was attempting to disseminate that material widely across the government in order to aid in future investigations, according to a report Wednesday ... Obama officials were concerned, according to the report [in The New York Times, below], that the Trump administration would cover up intelligence once power changed hands."

In March 2017, former Obama Deputy Asst. Secretary of Defense Evelyn Farkas admitted that there was surveillance of President's Trump's campaign and leaking of intelligence information. She encouraged people in the administration and on the Hill to "get as much intelligence as you can before President Obama leaves [office] ... I became very worried because not enough was coming out into the open and I knew that there was more ... That's why you have the leaking."

Yet again, Obama made reference to Trump never becoming president.

Don't think Obama said this as some comedic sketch on hack Jimmy Kimmel's show. Obama knew the fix was in.

I know many believe that these criminals won't face justice, but justice comes. And there is a reason why Obama maintains "radio silence". He's scared, and he's working his database to threaten as many people as possible to keep their mouths shut.

That strategy has worked well for quite some time, particularly with Obama in charge and the prospect of a Clinton presidency. However, the fear of reprisal by these career criminals and assassins slowly wanes. It's just a matter of time before the veneer cracks and somebody spills the beans.


Vids referenced above are @ link.
Posted by: Vast Right Wing Conspiracy || 02/06/2018 08:51 || Comments || Link || E-Mail|| [6462 views] Top|| File under:
The Nunes Memo: Just an Opening Act
[CityJournal] The publication yesterday by the House Intelligence Committee, under the leadership of chairman Devin Nunes, of a four-page summary memo regarding FBI surveillance of a Trump campaign advisor in 2016 is the long-awaited opening act of an extended drama about the Obama administration's abuse of power‐which, when all is revealed, might yet outdo that of the Nixon administration.

Obama concealed his sharp-edged, Chicago-style machine politics under the rhetorical cover of progressivism. He was protected by a press corps that first enlisted in his administration and then fought to stop Donald Trump. But now that Obama is out of office, his ability to intimidate is much diminished. This past week, a 2005 picture of a beaming Obama next to a bright-eyed Louis Farrakhan surfaced, after having been held back for more than a decade at the behest of a member of the Congressional Black Caucus. Senator Robert Menendez of New Jersey, who had been tried for corruption by Obama's Justice Department after he refused to toe the party line about the "peace-loving" mullahs of Iran, has now seen the charges against him dropped. Z Street, a hawkish nonprofit supporter of Benjamin Netanyahu's government in Israel, had been tied up with IRS matters since 2009; it has just been released from its legal chains. Democrats are holding to the line that the prophet of hope and change ran a pure administration, virtually free of scandal. But the memo is probably just the beginning; we're likely to see many more revelations come out.

Obama isn't directly mentioned in the memo. But he's nonetheless implicated through his appointees' apparent efforts to clear Hillary Clinton in her State Department email scandal while undermining her opponent, Trump, through the veneer of legality provided by FISA (the Foreign Intelligence Security Act) warrants, justified solely by the so-called Steele Dossier. The dossier was paid for by Clinton's campaign and the Democratic National Committee; it was created by former MI6 agent Christopher Steele, who despised Trump, and the "research" firm Fusion GPS. The FISA Court, supervised by Supreme Court Chief Justice John Roberts, was never told about the unverified dossier's origins.

As for matters of Russian collusion: Fusion GPS was tied to Vladimir Putin's associates in the Kremlin, who wanted to undermine the Magnitsky Act, a U.S. law that sanctions Russian officials believed to be connected with the murder of anti-Kremlin lawyer Sergei Magnitsky. The "journalists" at CNN made much of Donald Trump Jr.'s 20-minute meeting with Russian lawyer Natalia Veselnitskaya at Trump Tower in 2016, while ignoring her meeting, before and after that one, with Fusion's cofounder, former Wall Street Journal reporter Glen Simpson, who was working to overturn the Magnitsky Act. Simpson slimed Hermitage Capital's Willian Browder, who had helped pass the Magnitsky legislation and authored the important book Red Notice.

Wonder of wonders, the liberal press, long opposed to prior restraint when it comes to publishing material on American intelligence, is howling about the release of the Intelligence Committee memo. They're suddenly concerned, we're supposed to believe, about damage to national security and the institutional well-being of the FBI. Democrats and their media allies, notes Roger Simon, have pushed themselves into a corner. They can't decide whether the best approach is to insist that the memo is a "nothing-burger" or a mortal danger to the country.

So far, not one Democrat has broken ranks. They will surely find procedural problems with the House memo. They will continue to wage their fight, a la Hollywood congressman Adam Schiff, on behalf of "the resistance." But a resistance is not an opposition. The numerous landmines Obama and Clinton left behind them, intending to waylay the initially awkward Trump administration, are starting to detonate‐on Democrats.

The vulgar Trump isn't constrained by convention. He won't go soft on politicians who saw no problem in issuing FISA warrants in the midst of a presidential campaign and then keeping them operational into his first term in office. As the information comes out, the Democrats' FISA subterfuge will be seen by much of the country as a soft coup attempt. There's no other way to put it.
Posted by: Anomalous Sources || 02/06/2018 00:00 || Comments || Link || E-Mail|| [6458 views] Top|| File under:
Series of 2018 Republican campaign adverts made last week (video)
[Townhall] They say a picture is worth a thousand words, and if that holds true, Democrats will seriously come to regret their decision to sit on their hands while President Trump touted the positive developments his policies have had on the lives of everyday Americans during his first State of the Union address.

Those who watched will remember that the vast majority of Democrats either refused to stand, applaud, or both when Trump discussed issues that should transcend partisan politics, including job creation, lower unemployment rates among minorities, higher wages, bonuses, efforts to fight the opioid epidemic, lowering the cost of prescription drugs, the American flag, national anthem, In God We Trust, diminishing the Islamic State, and more.

So, the Republican National Committee was smart to compile clips of some of the most jaw-dropping moments when Democrats were too overcome by their disdain for the president to be happy for the American people.

In the end, the clip asks Democrats what they stand for, which is a very good question. Clearly, not the American people.



Posted by: Besoeker || 02/06/2018 00:00 || Comments || Link || E-Mail|| [6459 views] Top|| File under:
Home Front: Culture Wars
Will The Conspiracy Against Trump And American Democracy Go Unpunished?
[ZeroHedge] If the Russiagate conspiracy against Trump and American democracy goes unpunished, accountable government in the United States will cease to exist. US security agencies have long been involved in coups against foreign governments. Now they are involved in one against America.

There is great danger that Republicans are so worshipful of "national security" and so determined to protect the reputation of the US government that they will give a pass to the high officials who participated in a conspiracy against the United States.

As for President Trump, he lacks a government that he can count on and is threatened by the military/security complex. The conspiracy could easily be whitewashed as merely a case of the FBI and DOJ not following proper procedures, with the media's participation in the conspiracy being dismissed with mea culpas of "sloppy reporting."
Posted by: JohnQC || 02/06/2018 08:52 || Comments || Link || E-Mail|| [6475 views] Top|| File under:
Who's in the News
36
[untagged]
8
Islamic State
5
Sublime Porte
4
Govt of Syria
4
Houthis
3
Commies
2
Abu Sayyaf (ISIS)
2
Govt of Iran
2
al-Nusra
1
Taliban
1
al-Qaeda
1
al-Qaeda in Mali/Nusrat al-Islam wal Muslimeen
1
Govt of Iran Proxies
1
Govt of Iraq
1
Govt of Pakistain Proxies
1
Hamas
1
Jaish-e-Mohammad
Bookmark
E-Mail Me
The Classics
The O Club
Rantburg Store
The Bloids
The Never-ending Story
Thugburg
Gulf War I
The Way We Were
Bio
Merry-Go-Blog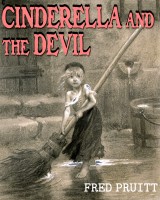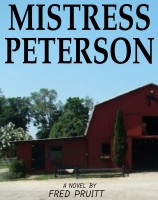 On Sale now!


A multi-volume chronology and reference guide set detailing three years of the Mexican Drug War between 2010 and 2012.

Rantburg.com and borderlandbeat.com correspondent and author Chris Covert presents his first non-fiction work detailing the drug and gang related violence in Mexico.

Chris gives us Mexican press dispatches of drug and gang war violence over three years, presented in a multi volume set intended to chronicle the death, violence and mayhem which has dominated Mexico for six years.
Click here for more information


Meet the Mods
In no particular order...


Steve White
Seafarious
Pappy
lotp
Scooter McGruder
john frum
tu3031
badanov
sherry
ryuge
GolfBravoUSMC
Bright Pebbles
trailing wife
Gloria
Fred
Besoeker
Glenmore
Frank G
3dc
Skidmark
Alaska Paul



Better than the average link...



Rantburg was assembled from recycled algorithms in the United States of America. No trees were destroyed in the production of this weblog. We did hurt some, though. Sorry.
3.236.214.224

Help keep the Burg running! Paypal: