-Lurid Crime Tales-
'Caravan migrants get their very own Avenatti?

[American Thinker] According to Fox News, Nexus Services Inc. is funding the lawsuits through a civil rights law firm called Nexus Derechos Humanos (Human Rights) Attorneys Inc.

Now, without getting into the legal reasoning of the case, which is aptly exposed by Carlson as well as John Hinderaker of Power Line here, what's vivid about the whole thing is how troubled the firm itself seems to be.

Last April, the Washington Post did a long investigative piece on this same group, because their bail bond agency branch, called 'Libre,' was accused in three states of "preying" on illegal immigrants. According to the Post:

Investigations into a Virginia-based company accused of preying on detained undocumented immigrants have expanded.

Libre by Nexus, an immigration bond services company, is the subject of probes by the attorneys general of Virginia, New York and Washington state, according to state and federal court records.

The previously unreported investigations come on top of a federal probe by the Consumer Financial Protection Bureau (CFPB), made public in October.

In a statement, Libre's parent company, Nexus Services, acknowledged two of the state investigations and did not deny the third.

"Nexus . . . continues to cooperate with responsible inquiries into our business model and the life-affirming work we do every day to support immigrants," CEO Mike Donovan said.

Wow. Just wow.
Posted by: Besoeker || 11/03/2018 05:52 || Comments || Link || E-Mail|| [6498 views] Top|| File under:
-Short Attention Span Theater-
'Why we need some Python spirit - Our absurd cultural climate is ripe for ridicule.
[Spiked] It was George Orwell who pointed out, in an analysis of the goose-step, that it could only flourish in countries where people were afraid enough not to laugh at its silliness. Indeed, it's very absurdity was a demonstration of power: 'Yes, I am ugly, and you daren't laugh at me.'

One could put into the same bracket Caligula's naming of his horse as senator, Colonel Gaddafi's dress sense, or Manchester University Students' Union's recent decision to ban clapping. Power expresses itself when it not only gets away with foolishness but also makes you behave foolishly ‐ nodding along with its asinine choices.

Orwell was optimistic about the UK. The goose-step could not, he guessed, be introduced in Britain, because people would double up in mirth. Yet the powers-that-be ‐ whether at a students' union, government or media level ‐ have been doing some goose-stepping of their own of late. And it seems that the UK is now cowed enough to have lost its sense of humour.

Monty Python wrote one of their best sketches about silly walks, set in a ministry in which bureaucratic idiocy was so ramified that even this eventuality is covered. But calling silly walks by their proper name is out now, and so is Monty Python: the BBC head of comedy recently said they were 'six Oxbridge white blokes' who would never be commissioned today.

Interestingly, Monty Python have been damned at the exact moment that their jokes have become more topical. Look at those writers and artists that an era claims to have no use for and you often see the people we need the most. Their view is simply the most dangerous to those who tyrannise us. Here is a choice snippet of Python, from Life of Brian:
Posted by: Besoeker || 11/03/2018 06:53 || Comments || Link || E-Mail|| [6493 views] Top|| File under:
'The Next Generation Of Warfare: Genetically-Engineered Viruses
[Zero Hedge] Genetically engineered viruses could very well become the next generation of warfare. Deadly viruses modified in labs could be released eliminating entire communities of people as they infect making them a valuable asset to militaries worldwide.

As dystopian as that sounds, the Defense Advanced Research Projects Agency (DARPA) is already working on a project called Insect Allies which will use insects to infect crops with genetically modified viruses that edit the crops' genetic profile to make them more resilient against disease, as well as natural and manufactured threats to the food supply.

Joe Joseph of The Daily Sheeple said a quick Google search would give you enough information to let you know how horrific this kind of technology can be. "...and you'll find it fascinating just at how unbelievable a weapon this could be, how unintentionally mistakes can be made that can cause irreversible damage...irreparable damage...to the human race. And I mean, FAST!" Joseph said.

"A gene drive...if let's just say there's a mistake, you could feasibly wipe out the human race in a very very short period of time. It's an unbelievable tool at the disposal of madmen." ‐SHTFPlan
DARPA attempted to squash rising fears about their Insect Allies project and issue reassurances after German and French scientists voiced questions and concerns about the program's efficacy earlier this month. Those scientists also suggested that it could be "widely perceived as an effort to develop biological agents for hostile purposes and their means of delivery, which‐if true‐would constitute a breach of the Biological Weapons Convention."

If the know-how and means exist to transmit genetic viruses that supposedly create beneficial crop mutations, the opposite will also be possible. DARPA will be able to use insects to deliver gene editing viruses that destroy crops, ruin harvests and adversely affect the wider ecosystem, RT accurately pointed out. This means that those who fear this program are not far off at all for doing so.
Posted by: Besoeker || 11/03/2018 02:15 || Comments || Link || E-Mail|| [6488 views] Top|| File under:
-Land of the Free
'Troop deployment creates tense atmosphere on US border
Translation: The Troop Deployment is already working.


[AP] BROWNSVILLE, Texas (AP) ‐ As the first active-duty military troops sent to the U.S. border with Mexico installed coils of razor wire on a bridge and a riverbank Friday, a sense of unease spread across Texas' Rio Grande Valley.

President Donald Trump's portrayal of a border under siege by drug smugglers and other criminals is at odds with what residents in towns along the 1,954-mile (3,126-kilometer) divide with Mexico see in their daily routines, with U.S. border towns consistently ranking among the safest in the country.

Some Valley residents question the need for a large military presence and fear it will tarnish the area's image. And some are afraid of violence if and when the caravan of Central American migrants that the troops have been sent to confront reaches the U.S. border.

While the southern tip of Texas is the busiest corridor for illegal crossings, border agents make many arrests far from public view, on uninhabited banks of the Rio Grande and on nearby dirt paths and roads lined by thick brush.

"I feel safer here than when I go up to bigger cities," lifelong Rio Grande Valley resident Emmanuel Torres said Friday while working at a coffee shop in Brownsville, the region's largest city, with about 200,000 people.

Torres, 19, said the area feels "a lot like family," and he worries the military presence will fuel outsiders' perceptions of a dysfunctional border.

"People that don't live here are just going to create a bigger negative image," Torres said.

When Trump pledged this week to send up to 15,000 troops to the border in response to the slow-moving caravan of migrants, he unnerved the economically struggling region of 1 million people that stretches over flat, sun-drenched citrus groves and farms of cotton, sugar cane and vegetables.
Posted by: Besoeker || 11/03/2018 07:27 || Comments || Link || E-Mail|| [6492 views] Top|| File under:
'If The Disunited States Of America Is To Survive ...
[Mercer at Townhall] We are one American nation. We must unite. We have to unify. We have to come together.

Every faction in our irreparably fractious and fragmented country calls for unity, following events that demonstrate just how disunited the United States of America is.

They all do it.

Calls for unity come loudest from the party of submissives‐the GOP. The domineering party is less guilt-ridden about this elusive thing called "unity."

Democrats just blame Republicans for its absence in our polity and throughout our increasingly uncivil society.

These days, appeals to unity are made by opportunistic politicians who drape themselves in the noble toga of patriotism on tragic occasions. The latest in many was the Pittsburgh synagogue massacre of Oct. 27.

In the name of honesty‐and comity‐let us quit the unity charade.

The U.S. is not united. Neither is America a nation in any meaningful way. It hasn't been one for a long time.

Consider: In the late 1780s, Americans debated whether to nationalize government or keep it a decentralized affair. The discussion was one in which all early Americans partook, nationwide.

Think about the degree of unity that feat required!

The eternal verities of republicanism and limited government were understood and accepted by all Americans. The young nation's concerns centered on the fate of freedom after Philadelphia. (The Anti-Federalists, the unsung heroes who gave us the Bill of Rights, turned out to be right.)

Around the time The Federalist Papers were published in American newspapers‐Americans were a nation in earnest.

For it takes a nation to pull that off‐to debate a set of philosophical and theoretical principles like those instantiated in these Papers, Federalist and Anti-Federalist.

The glue that allowed so lofty a debate throughout early America is gone (not to mention the necessary gray matter).

The Tower of Babel that is 21st century America is home not to 4 million but 327 million alienated, antagonistic individuals, diverse to the point of distrust.

Each year, elites pile atop this mass of seething antagonists another million newcomers.

Democrats, who control the intellectual means of production‐schools, social media, TV, the print press, the publishing houses, think tanks, the Permanent Bureaucracy‐they insist mass immigration comports with "who we are as a people."
Posted by: Besoeker || 11/03/2018 05:34 || Comments || Link || E-Mail|| [6463 views] Top|| File under:
Economy
'Charles V. Payne - Last Jobs Report Prior To Midterms Is Spectacular
[Pirates Cove] So many are saying that this election is a referendum on Donald Trump. If that's the case, then he's doing an excellent job.

Of course, Democrats will say this is still part of Obama's recovery, that his policies suddenly started working. Even after 8 years of malaise. The worst post-recession recovery ever. And here we have Chuck Schumer trying to poo-poo the excellent report.

Right, because we passed Obamacare. Costs were skyrocketing because of Ocare. But, hey, what does the Dem party have to say overall?

Funny how they do not mention a thing about economic matters. Abortion, Democrat officials screwing the pooch in PR, people who want extra rights (and some of them are mentally unwell), hating the police, illegal aliens, and ending "hate" (while ignoring their Trump hatred and followers such as Antifa). The last can only be done by government removing 1st Amendment protections.

Weird. They forgot 'climate change.' Oh, well.

Look, say what you will about Trump, but the economy is doing well with him in the White House. I'm sure #NeverTrumpers will find ways to poo poo the report, as well.
Posted by: Besoeker || 11/03/2018 02:06 || Comments || Link || E-Mail|| [6461 views] Top|| File under:
Home Front: Politix
'Dem Panic? Ocasio-Cortez calls Trump 'monster', Biden threatens violence, wild-eyed Obama's voice cracks during rant
[American Mirror] With the critical midterm elections taking place on Tuesday, it appears Democrats are starting to panic.

In recent weeks, Democrats and many in the mainstream media have largely blamed President Donald Trump's "rhetoric" for incivility across the country. Yet, several prominent Democrats have made incendiary ‐ and sometimes violent ‐ comments about their Republican counterparts.

On Wednesday, New York Democratic candidate Alexandria Ocasio-Cortez sent out a bizarre email demanding Democrats "push back" against Republicans and Trump, who she referred to as "cold-hearted monsters."

In a very lengthy email, the self-described socialist vowed to protect voters from "white supremacist forces" that she claims are terrorizing Americans under Trump.

"Six days from now, we can defeat the brutal white supremacist forces of anti-Semitism, anti-immigrant nativism, and racism. We can hold accountable the cold-hearted monsters who have repeatedly attacked our health care," the email stated.

"We can send a message to the bigots and billionaires that this country belongs to all of us. We can win if we show up on November 6. We must end Republican control of Congress and begin to reclaim our nation," it added.
Posted by: Besoeker || 11/03/2018 01:24 || Comments || Link || E-Mail|| [6474 views] Top|| File under:
'Former CIA Director John Brennan Endorses Beto O'Rourke in Texas
[Breitbart] Former CIA director John Brennan endorsed prospective Texas senator Beto O'Rourke via Twitter on Friday morning.'

"As a former resident of Texas and a proud UT-Austin alumnus," John Brennan said, "I believe Beto O'Rourke is the type of individual Texans need in the U.S. Senate to represent their best interests. He has the integrity, intellect, and character that is in short supply in Congress. Vote!"

Brennan has said that "as the child of an immigrant," he will "vote for candidates who believe in America living up to its values & remaining the world's melting pot." Brennan said that he wants "individuals who are honest, have integrity, reject inflammatory rhetoric & want to bring us together," and he urged citizens to "vote [their] conscience!"

It is the self-described "nonpartisan" Obama-era CIA director's first open endorsement of a political candidate but the latest in a long line of gestures in opposition to President Donald Trump. In August 2018, Trump responded by revoking Brennan's security clearance.

At the University of Texas in October, Brennan said: "Donald Trump has not helped to encourage the type of civil discourse and public engagement, and his rhetoric too frequently, I think, fuels these feelings and sentiments that now are bleeding over into potentially acts of violence."

Incumbent senator Ted Cruz and newcomer Beto O'Rourke are having a knock-down, drag-out fight for the Texas seat. Just days before the ballots come in, polls suggest the race is too close to call. Nonpartisan Cook Political Report calls the race a "toss-up."


Posted by: Besoeker || 11/03/2018 00:48 || Comments || Link || E-Mail|| [6467 views] Top|| File under:
Home Front: Culture Wars
'Cupertino assistant principal catches heat for slamming girls 'skanky hoes' dance team attire
[Mercury] In the weeks following Monta Vista High School's Homecoming rally, the conversations among students on campus have centered around two things: the disappointment of the graduating class losing to the juniors and what the school's assistant principal said about the girls on the dance team.

Some of the details around the controversial remark made by assistant principal Mike White are murky, but at least one person overheard him saying members of the senior girls' dance group dressed up like "skanky hoes." The girls wear black athletic shorts, white tank top and an oversized baseball jersey.

Some have speculated his remark meant to convey that when the girls' jerseys were closed, it appeared they weren't wearing anything underneath and that it was not an appropriate look for the performance.
Posted by: Besoeker || 11/03/2018 08:30 || Comments || Link || E-Mail|| [6492 views] Top|| File under:
'How Progressive Elite Control of Education Embitters Americans
[National Review] Let me share two seemingly disconnected items. The first comes from the New York Times. Yesterday it profiled five Harvard College freshmen as they discussed how they gained admission into one of the nation's most selective universities. It was striking how keenly aware they were of the admissions committee's quirks and biases. It was as if they knew the stew the committee was trying to create, and their challenge was to market themselves as the right kind of ingredient.

There was the Asian-American student who joined the Air Force ROTC in part because she didn't want to be seen as the "typical Asian." There was another Asian composer from London who says she wouldn't have "ticked the Asian box" if she had been a STEM student. Another student, a white man, believes he gained admission in part because he was from the Midwest and his family was low-income.

If you've ever served on an elite university's admissions committee, you can see that the students are keenly aware of the game. They highlight their quirks, downplay their privileges, and exaggerate the adversity they had to overcome. (I'll never forget the young woman who described herself as "formerly homeless" when her wealthy family had merely decided to travel the country in an RV for a year.) Heavily ideological institutions have decided how they want to socially engineer the American elite, and ambitious young Americans must bend to their will.

The second item is a bit strange. This spring we moved from our beloved home in Columbia, Tenn., to Franklin, a Nashville suburb. We were going through boxes as we packed and came across some schoolbooks from my wife's early elementary-school education. It looked like they were written in a foreign language. You could decipher the words with some difficulty, but they clearly weren't written in English.
Posted by: Besoeker || 11/03/2018 02:01 || Comments || Link || E-Mail|| [6463 views] Top|| File under:
Who's in the News
32
[untagged]
6
Sublime Porte
2
Ansar Bayt al-Maqdis (IS)
2
Hamas
2
Abu Sayyaf (ISIS)
2
Govt of Pakistan
2
Houthis
2
Islamic State
2
Moslem Colonists
2
Taliban
1
Narcos
1
al-Nusra
1
Jamaat-e-Ulema Islami
1
Govt of Iran
1
Govt of Iraq
1
Tehreek-i-Labbaik Pakistan
1
Govt of Saudi Arabia
1
al-Shabaab (AQ)
Bookmark
E-Mail Me
The Classics
The O Club
Rantburg Store
The Bloids
The Never-ending Story
Thugburg
Gulf War I
The Way We Were
Bio
Merry-Go-Blog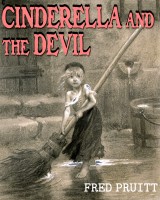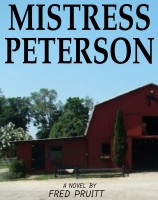 On Sale now!


A multi-volume chronology and reference guide set detailing three years of the Mexican Drug War between 2010 and 2012.

Rantburg.com and borderlandbeat.com correspondent and author Chris Covert presents his first non-fiction work detailing the drug and gang related violence in Mexico.

Chris gives us Mexican press dispatches of drug and gang war violence over three years, presented in a multi volume set intended to chronicle the death, violence and mayhem which has dominated Mexico for six years.
Click here for more information


Meet the Mods
In no particular order...


Steve White
Seafarious
Pappy
lotp
Scooter McGruder
john frum
tu3031
badanov
sherry
ryuge
GolfBravoUSMC
Bright Pebbles
trailing wife
Gloria
Fred
Besoeker
Glenmore
Frank G
3dc
Skidmark
Alaska Paul



Better than the average link...



Rantburg was assembled from recycled algorithms in the United States of America. No trees were destroyed in the production of this weblog. We did hurt some, though. Sorry.
3.223.3.251

Help keep the Burg running! Paypal: