-Lurid Crime Tales-
POTUS points to 'vicious' world in discussing writer Jamal Khashoggi 's death
WASHINGTON (AP) ‐ President Donald Trump disputed that U.S. intelligence officials had concluded that the de facto leader of American ally Saudi Arabia ordered the killing of a U.S.-based journalist critical of the kingdom's royal family.

Citing vehement denials by the crown prince and king that they were involved, Trump said Thursday that "maybe the world should be held accountable because the world is a vicious place. The world is a very, very vicious place."

Critics in Congress and high-ranking officials in other countries are accusing Trump of ignoring human rights and giving Saudi Arabia a pass for economic reasons, including its influence on the world oil market.

Trump said this week he would not impose harsher penalties on Saudi Crown Prince Mohammed bin Salman over the death and dismemberment of Washington Post columnist Jamal Khashoggi inside the Saudi Consulate in Istanbul last month.

"My policy is very simple: America first, keep America great again and that's what I'm doing," Trump told reporters after a Thanksgiving Day telephone call with members of the military.

The crown prince and his father, King Salman, said they did not commit "this atrocity," Trump said.
Posted by: Besoeker || 11/23/2018 02:24 || Comments || Link || E-Mail|| [6463 views] Top|| File under:
-War on Police-
Missouri City Fires Entire Police Force
[Bearing Arms] A lot of small towns don't have precisely large police departments. My father was a chief of police for a department that, after a while, was pretty much just him, so I've seen it sort of up close and personal. Frankly, I suspect anyone with ties to a small town has.

Sometimes, a city will allow their department to dwindle to almost nothing as the cash-strapped community opts not to fill vacancies. What you don't often see is the city deciding to fire their entire department, especially in a hinky manner as one Missouri town did.

The last police officer in the tiny Cass County town of Garden City was fired Monday as he arrived at the office.

"I was met by the mayor, a sheriff's deputy and an alderman and handed termination papers," said 50-year-old Tom Albers, an 18 year veteran of the department.

The letter simply said "The City of Garden City Board of Alderman held an Emergency Executive Closed Session Meeting on November 15, 2018. Your employment with the City is hereby suspended without pay indefinitely."

November 15th was Thursday, the day after the city laid off the other seven members of the department. Albers said he was told at the time that he was being kept on as a one-man department. In a Facebook post on Wednesday, Garden City Mayor Daniel Cantrell said it was Albers job "to continue to police our City." However, it is now clear the city decided to fire Albers last week and tell him about it Monday.

Perhaps the worst part is that the city is claiming that the officers won't be entitled to unemployment benefits.

Albers said his former officers were all told they would be eligible for unemployment benefits. He said he is unsure if being "suspended indefinitely without pay" will allow him to collect unemployment.

Law enforcement in the city will now be handled by the Sheriff's Department, at the cost of $45 per hour per deputy to cover the community. It makes you wonder how much it cost to have their department on a per hour basis.

Albers argues that the new arrangement will increase response times, which it may well do.

As for the unemployment question, my take is, never trust the employer when they say you aren't entitled to unemployment. They rarely have your best interests at heart when they tell you that. Instead, they need to take it to a third party and let them evaluate whether or not they're entitled or not.

I'm not going to lie, something about this whole mess stinks to high heavens.
Posted by: Besoeker || 11/23/2018 00:00 || Comments || Link || E-Mail|| [6476 views] Top|| File under:
Caribbean-Latin America
Tijuana, Mexico, declares humanitarian crisis upon arrival of migrant caravan
[Washington Examiner] The mayor of Tijuana, Mexico, declared an international humanitarian crisis Thursday for his city after about 5,000 Central American migrants traveling in a caravan descended on the U.S. border.

Mayor Juan Manuel Gastelum made a public appeal during a Thursday press conference for help from the United Nations in the absence of adequate assistance from the Mexican government and his reluctance to allocate his city's own public resources to counter issues created by the sudden influx of people, according to the Associated Press.

The Baja California state government, which covers Tijuana, has also sought federal government aid. The state government has so far directed resources into the nearby city of Mexicali to alleviate the pressure placed on Tijuana, the Arizona Republic reported.

Most members of the migrant caravan, many of whom are from Honduras, embarked on the journey to seek asylum in the U.S. at Southern California ports of entry.

Gastelum's declaration comes after President Trump threatened on Thursday to close the southern border if the migrant situation worsens. It also follows White House chief of staff John Kelly signing a "Cabinet order" giving U.S. troops stationed at the border permission to carry out some law enforcement tasks and use force.
Posted by: Besoeker || 11/23/2018 13:48 || Comments || Link || E-Mail|| [6461 views] Top|| File under:
Europe
Ukrainian President: Army is one of the most reliable guarantees of citizens' security and independence
[Defense Blog] Ukrainian President Petro Poroshenko visited the training center of the airborne troops of airborne troops in Zhytomyr region and congratulated the military on the Day of the Airborne Troops.

"Ancient and recent history taught us that the most reliable guarantee of our Ukrainian state independence and security of Ukrainian citizens is our army. These are people in uniform, professional, patriotic, courageous defenders of the people and the state," the Head of State emphasized. He added that these are soldiers who over the past four years literally resurrected the Ukrainian Armed Forces, brought them out of ruins, learnt to fight and win. "Therefore, every visit to the military is not only a demanding test of the Supreme Commander-in-Chief, but also a very good opportunity to express gratitude to you, dear warriors, for your military service from all Ukrainians," the President said.

"The repelling of Russian aggression has clearly demonstrated excellent professional and moral-psychological training, patriotism and high moral qualities of the units of the airborne troops," the Head of State remarked. For courage and heroism demonstrated in the battles with Russian invaders, more than 7,000 paratroopers were rewarded with state awards and honors from the President of Ukraine, while twelve servicemen were granted the highest state award ‐ the Golden Star of the Hero of Ukraine. "Unfortunately, the war is not only a victory. 487 "winged infantrymen" did not return from combat missions and were killed in fierce battles with the Russian aggressor. Eternal memory and eternal glory to them," the Head of State noted. The attendees honored the deceased with a moment of silence.

The President thanked the defenders for being loyal to military duty and oath and wished them good health, the invincibility of spirit and new successes and victories for the good of Ukraine.
Posted by: Besoeker || 11/23/2018 02:52 || Comments || Link || E-Mail|| [6466 views] Top|| File under:
India-Pakistan
A toxic Twitter war
[Dawn] The latest Pakistan-US spat has made it difficult to maintain even the illusion of meaningful alignment.

US PRESIDENT Donald Trump


...New York real estate developer, described by Dems as illiterate, racist, misogynistic, and what ever other unpleasant descriptions they can think of, elected by the rest of us as 45th President of the United States...


's latest salvo against Pakistain is yet another reminder that the two countries' already uneasy relationship is getting nastier. It was not the first time that the president launched an outrageous broadside but the response from a Pak leader has never been so candid. The war of tweets threatens to completely derail a faltering association.
Continued on Page 49
Posted by: trailing wife || 11/23/2018 01:18 || Comments || Link || E-Mail|| [6464 views] Top|| File under: Govt of Pakistan
Olde Tyme Religion
Archbishop of Canterbury Declares God Gender Neutral
[Breitbart] Archbishop of Canterbury Justin Welby has said that God is "not male nor female," after female bishops demanded the Church of England stop referring to God solely as "he."

The head of the worldwide Anglican communion told attendees at a lecture at St Martin-in-the-Fields in Trafalgar Square: "All human language about God is inadequate and to some degree metaphorical.

"God is not a father in exactly the same way as a human being is a father. God is not male or female. God is not definable.

"It is extraordinarily important as Christians that we remember that the definitive revelation of who God is was not in words, but in the word of God who we call Jesus Christ. We can't pin God down."

Professor of Christian history Diarmaid MacCulloch backed Archbishop Welby's statement, telling The Times that the reason God has been perceived as male is due to "patriarchal assumptions" of early Christian societies of Greece and Rome.
Posted by: Besoeker || 11/23/2018 07:40 || Comments || Link || E-Mail|| [6480 views] Top|| File under:
Science & Technology
New model could show which animal diseases can cause human epidemics
[UPI] Researchers say they have developed a method to identify animal viruses that may pose a risk to humans.

The study, published in the November issue of PLOS One, spotted several viruses known to pass from animal to human and that have the potential to spread between humans.

"When we get new pathogens that we look at as new human diseases, most of the time they come from pathogens that were previously circulating in animals," said John Drake, Distinguished Research Professor of Ecology and director of the Center for the Ecology of Infectious Diseases at the University of Georgia. "As ecologists, that makes us think that there must be something about the ways parasites and pathogens interact with their hosts or the environment that confers the propensity to this process."

The purpose of the study was to identify diseases that could cause potential human epidemics.
Posted by: Besoeker || 11/23/2018 01:52 || Comments || Link || E-Mail|| [6463 views] Top|| File under:
Home Front: Culture Wars
Reminder: White Liberals Hate Living in Black Neighborhoods
[American Thinker] Chris Hayes the liberal talking head says he's afraid of black people. By saying it, he joins the ranks of Ta-Nehisi Coates, who wrote a whole book about it; Jesse Jackson, who worried out loud that one of them was going to mug or murder him; Al Sharpton, who left blackville the second he had the chance; James Baldwin, who told us to love Americans and then exiled himself to France; Barack Obama, who lives in alabaster Kalorama and sent his kids to white schools; and Maxine Waters, who got so rich riling up her constituents that she was able to move away from them.

Black celebrities aside, one thing you never see a white liberal do is move into a black neighborhood. Chris Hayes won't because he's already lived near one, and he says he hated it. White liberals have a list of reasons they avoid them ‐ not getting punched in the face again, in Chris's instance. Rate of crime. A superior level of order. Cleanliness. Proximity to the businesses they actually work at. That kind of thing. It isn't white supremacy when liberals do it, though, because they aren't considered white supremacists. They're telling you they're scared, but they're also beating their chests. They love black people. They just prefer to live anywhere but black neighborhoods.

This fact is the basis of Chris Hayes's book, A Colony in a Nation ‐ probably one of the finest books to come out of the Black Lives Matter movement, and if not the finest, then one of the funnest (my personal favorite? We Were Eight Years in Power). It covers multiple aspects of black neighborhoods and makes you want to get away from them. Then it asks you to embrace them. How anyone could describe these war zones and then ask you to bus your kids to them is beyond my understanding, but it seems to be the gist of Black Lives Matter. Your kids might be shot, but you won't be a racist.

Chris Hayes is pretty honest about all this, and he expresses himself in bouts of self-contradiction. He says "broken windows policing" is evil right before admitting, in part, that after it, "New York went from rundown and dangerous to glossy and glamorous." He wants officers hamstrung while admitting that the process led big cities to the "biggest jump [in homicides] since 1971." He says cops are too skittish around blacks while admitting that black neighborhoods are extremely dangerous for cops. He says whites ought to be less fearful of the ghetto while telling us everyone is afraid of it. He says white people are more racist against blacks while telling us "even African Americans consistently show antiblack suspicion." He says drug crime is more devastating than KKK terrorism and then asks us to go easier on crackheads. He says white people overreact to violent crime and then says their overreactions are responsible for the safety of white neighborhoods. He curses a lack of investment, and when white people invest, he rails against gentrification.

We wish this was the end, but Chris Hayes has a true knack for treachery. He says our cities ought to be more lawless ‐ as we are at our colleges. He says we ought to be more considerate with our criminals ‐ as we were with Brock Turner, the rapist (yes, he really said this). He says our criminal justice system puts undue stress on families while proving that criminals put undue stress of families. He says everyone wants a nice place for his children to grow up. Then he calls it racist when police harass junkies, prostitutes, rowdy hooligans, the mentally disturbed, loiterers, panhandlers, drunks, and people yelling in the streets. He says the crime drop since The Crack Years is "one of the most stunning statistical and sociological mysteries of our time." Then he shames "white fear" for worrying that it could all reverse.

Ta-Nehisi Coates says this book is highly original, and I agree with him. The book has to be read to be believed.
Posted by: Besoeker || 11/23/2018 02:15 || Comments || Link || E-Mail|| [6480 views] Top|| File under:
Victor Davis Hanson: Did 1968 Win the Culture War?
[NR] Fifty years ago this year, the '60s revolution sought to overturn American customs, traditions, ideology, and politics.

The '60s radicals eventually grew older, cut their hair, and joined the establishment. Most thought their revolution had fizzled out in the early 1970s without much effect, as Americans returned to "normal."

But maybe the '60s, not the silent majority, won out after all. The world a half-century later looks a lot more like 1968 and what followed than what preceded it.

Most of the political and cultural agenda from that turbulent period ‐ both the advances and the regressions ‐ has long been institutionalized. The military draft, for good or bad, has remained defunct. There is greater transparency in politics, fewer smoke-filled rooms. Disabled children, once ostracized or dismissively labeled "retarded," are now far better integrated into society and treated more ethically as special-needs kids. The rights of women, racial minorities, and the LGBT community are now widely accepted.

Yet lifestyles have been radically altered ‐ and often not for the good. Before the late '60s, most Americans married before having children; afterwards, not so much. One-parent households are now far more common.
Posted by: Besoeker || 11/23/2018 01:31 || Comments || Link || E-Mail|| [6460 views] Top|| File under:
Who's in the News
30
[untagged]
4
Islamic State
3
Govt of Iran
3
Baloch Liberation Army
2
Taliban
2
Hamas
2
Palestinian Authority
1
al-Shabaab (AQ)
1
Ansar Bayt al-Maqdis (IS)
1
Govt of Iraq
1
Govt of Pakistan
Bookmark
E-Mail Me
The Classics
The O Club
Rantburg Store
The Bloids
The Never-ending Story
Thugburg
Gulf War I
The Way We Were
Bio
Merry-Go-Blog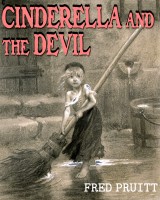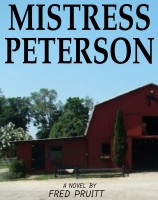 On Sale now!


A multi-volume chronology and reference guide set detailing three years of the Mexican Drug War between 2010 and 2012.

Rantburg.com and borderlandbeat.com correspondent and author Chris Covert presents his first non-fiction work detailing the drug and gang related violence in Mexico.

Chris gives us Mexican press dispatches of drug and gang war violence over three years, presented in a multi volume set intended to chronicle the death, violence and mayhem which has dominated Mexico for six years.
Click here for more information


Meet the Mods
In no particular order...


Steve White
Seafarious
Pappy
lotp
Scooter McGruder
john frum
tu3031
badanov
sherry
ryuge
GolfBravoUSMC
Bright Pebbles
trailing wife
Gloria
Fred
Besoeker
Glenmore
Frank G
3dc
Skidmark
Alaska Paul



Better than the average link...



Rantburg was assembled from recycled algorithms in the United States of America. No trees were destroyed in the production of this weblog. We did hurt some, though. Sorry.
3.236.51.151

Help keep the Burg running! Paypal: