-Lurid Crime Tales-
Robert Mueller's Plan - Building a 'report' not a case
[National Review] Special Counsel Mueller is building a report, not a case.

Right after Special Counsel Robert Mueller racked up yet another guilty plea to a false-statements charge on Thursday, a friend asked me, "Doesn't this destroy Michael Cohen's credibility as a witness?"

Easier to destroy Satan's conscience, I thought. Cohen would have to have some credibility before it could be destroyed, and how much could reside in a self-described "fixer" who openly compared himself to Tom Hagen, the lawyer-gangster in The Godfather? (I'll stipulate that he has a law degree, but Cohen has always struck me as the Fredo of Trump World.)

Nevertheless, the flaw in my friend's question was not the assumption that Cohen had some smidgeon of value as a witness until it was extirpated by his plea of guilty to lying to Congress (after he had already, in August, pled guilty lying to a financial institution, among other fraudulence). The real flaw was the assumption that Special Counsel Mueller is lining up witnesses and building a criminal case, as prosecutors do.

He is not.

No prosecutor builds a case the way Mueller is going about it. What prosecutor says, "Here's our witness line-up: Michael Flynn, George Papadopoulos, Alex van der Zwaan, Rick Gates, Paul Manafort, Michael Cohen. And what is it that they have in common, ladies and gentlemen of the jury? Bingo! They're all convicted liars."?
Posted by: Besoeker || 12/01/2018 13:45 || Comments || Link || E-Mail|| [6459 views] Top|| File under:
Dershowitz says Mueller is trying to 'spring perjury traps' to flip people
[The Hill] Harvard Law Professor Alan Dershowitz said in an interview that aired Friday on "Rising" that special counsel Robert Mueller's key tactic in the Russia probe has been to use perjury traps on subjects in order to flip them.

"In 55 years of practicing criminal law, I have never heard of a case where somebody was indicted for making a misstatement, then being given an opportunity to correct their misstatement after being shown the evidence, then going back and correcting the misstatement. It's simply unheard of," Dershowitz, a frequent defender of President Trump on legal issues, told Hill.TV's Buck Sexton.

"It really shows that the Mueller tactic has been to spring perjury traps on people, and to then try to turn them if they can," he continued.

Dershowitz's comments came after Trump's former personal attorney Michael Cohen entered into a plea agreement with Mueller, and pleaded guilty for misstatements he made to Congress while testifying about his contacts with Russians during the 2016 campaign.

Mueller is also investigating Jerome Corsi's and Roger Stone's connection to WikiLeaks's release of emails belonging to Hillary Clinton's former campaign chairman, John Podesta, during the 2016 presidential race.

Stone and Corsi have both denied being in contact with WikiLeaks founder Julian Assange.
Posted by: Besoeker || 12/01/2018 08:27 || Comments || Link || E-Mail|| [6461 views] Top|| File under:
Victor Davis Hanson: We Haven't Had A Legal Accounting Of Comey, Brennan & Clapper And It's Coming
[Real Clear Politics] Columnist and political commentator Victor Davis Hanson said the verdict is "not out" for the Obama-era DOJ officials after their use of the infamous Russian dossier. Davis noted 8 to 10 FBI officials have been retired or reassigned or facing indictment.

Hanson also warned Wednesday night it's "not over" former FBI director James Comey, former CIA director John Brennan, and former Director of National Intelligence James Clapper because the dossier, put together by a foreign national, was used to open investigations and get FISA warrants.

"It's not over because we are looking at a situation where a presidential candidate hired a foreign national to find dirt on her opponent in that dossier was seeded among top officials of the Obama administration," Hanson told FOX News host Laura Ingraham.

"We haven't had an accounting, ethical or legal yet and it's coming," Hanson added.
Posted by: Besoeker || 12/01/2018 02:13 || Comments || Link || E-Mail|| [6463 views] Top|| File under:
Africa North
A secret apparatus for Tunisia's Ennahda
[ENGLISH.ALARABIYA.NET] "I cannot close my eyes as it has become blatant." This is how Tunisian President Beji Caid Essebsi commented on the presence of a secret security intelligence and terrorist organization affiliated with the Tunisian Brotherhood Ennahda Movement.

In the details, President Beji Caid Essebsi convened with the country's national security council, a commission linked to the presidency and that handles matters relevant to the Tunisian national security in general, and he was briefed on a folder submitted by the committee defending the two secular Tunisian leaders who opposed Ennahda Movement, Chokri Belaid and Mohammed Brahmi, who were killed in 2013.

Essebsi said that Ennahda's statement opposing him after his page published details of the meeting with the committee defending Belaid and Brahmi is a "personal threat" against him, i.e. the Tunisian president! He emphasized that he will not allow these threats and will not let Ennahda do as it likes, noting that the judiciary will be the criterion.

The president and the veteran politician then commented on the secret apparatus of Rached Ghannouchi saying: "The entire world now knows this party's apparatus, and it's no longer secret!"

What's more dangerous is that the defense committee provided Essebsi with data of Ennahda's secret apparatus' attempt to assassinate him when he was with former French President Francois Hollande


...the Socialist president of La Belle France, an economic bad joke for la Belle France but seemingly a foreign policy realist...


in 2013.

FIRST LINE OF DEFENSE
The Tunisian Ennahda supporters, Qatar

...an emirate on the east coast of the Arabian Peninsula. It sits on some really productive gas and oil deposits, which produces the highest per capita income in the world. They piss it all away on religion, financing the Moslem Brotherhood and several al-Qaeda affiliates. Home of nutbag holy manYusuf al-Qaradawi...
's and The Sick Man of Europe Turkey


...Qatar's colony in Asia Minor....


's allies and the first line of defense which is "whitewashed with secularism," strongly denied
No, no! Certainly not!
the validity of these accusations and launched a campaign against President Essebsi and his party Nidaa Tounes which prevented Rached Ghannouchi's group from hijacking Tunisia so it becomes part of the Ottoman Turkish-Qatari Brotherhood camp via using leftist or populist faces such as Moncef Marzouki.

The question is: Is it strange for a Brotherhood group, whether Tunisian or any other, to follow this approach? Is it an uncommon behavior in their political habits and culture?

Didn't Rached Ghannouchi himself, the symbol of the Brotherhood there, spoke in different ways more than once? One time he spoke as if he's a liberal as per the western standards and as a dreamer who believes in freedom and democracy.

At another time, he spoke using the tone of the Mujahid sheikh who aims to empower the young who were left powerless on earth and to make them imams and the heirs.

I've always said that the "society," which is one of the terms used by Hassan-i Sabbah, the leader of Hashshashin, i.e. the Brotherhood, have found it acceptable to exploit what is pious.

They have statements to make to the public and other statements to make within their closed circles. They have a certain political behavior to follow within the normal contexts and another "jihadist" behavior to practice in secret. They are the Batiniyya of Ahl al-Sunnah.

It's a common behavior by Brotherhood formations. This is exactly what the founder of the original Brotherhood, Hassan al-Banna, inaugurated when he blessed the "private secret system."
Posted by: Fred || 12/01/2018 00:00 || Comments || Link || E-Mail|| [6462 views] Top|| File under: Muslim Brotherhood
Arabia
Dictionaries, rockets and towers in the Arab world
[ENGLISH.ALARABIYA.NET] Belonging to an era is not like going to the movies. It's not enough to buy a ticket to book a seat. The issue is more complex and difficult to circumvent.

You have no choice but to stand boldly in front of the mirror, to get rid of some of your illusions and old ideas and to put your dictionary on the table and examine the vocabulary and concepts that you think are difficult to change. You must open the door to an internal war within your thoughts and perceptions... your relationship with time... your community... the others... and the world.

You will not head to the future if you decide that the past is better. I don't claim that the task is easy... that overcoming the burdens of the past is simple. But the Arab people are now at the turning point and they have to make a decision. The issue is very serious. It is whether you sleep in your ancestors' bed and hide in their dictionary or contribute to building a world worthy of your grandchildren.
Continued on Page 49
Posted by: Fred || 12/01/2018 00:00 || Comments || Link || E-Mail|| [6459 views] Top|| File under: Govt of Saudi Arabia
Home Front: Politix
DiGenova: Mueller Narrative Will Be "I Couldn't Prove Collusion Because They Wouldn't Let Me"
[Real Clear Politics] Joe DiGenova denounces the "pathetic state" of Robert Mueller's investigation into Russia interference in the 2016 U.S. presidential election. The former U.S. attorney called Mueller's handling an "embarrassment" and said there is "absolutely no evidence" in any of the cases he has brought.

"He's charging people with lying so that he can say in his report I would have proved collusion but all these people lied and prevented me from doing it," DiGenova told FOX News host Laura Ingraham. "This is the new narrative of Mueller. He's not of course mouthing it, but his actions prove conclusively that his new narrative is if these people hadn't lied to me, I would have been able to prove collusion. This is the new Russian collusion theme now. This is what he's going to do. That's going to be what the report is going to be about."

"There is absolutely no evidence of that in any of the cases that he has brought," DiGenova said Wednesday. "That is why he is now focusing on these side characters to accuse him of lying or perjury because his narrative is going to be I couldn't prove collusion because they wouldn't let me. This is where we are. This is the pathetic state of Mueller's handling of this. This is an embarrassment."
Posted by: Besoeker || 12/01/2018 02:11 || Comments || Link || E-Mail|| [6460 views] Top|| File under:
Obama Boasts That Obamacare Has Reduced Health Care Costs By Lowering Life Expectancy: 'Thank Me For That
[Babylon Bee] HOUSTON, TX‐Former president Barack Obama bragged in a speech earlier this week that the Affordable Care Act has greatly reduced healthcare costs by lowering American life expectancy each year.

Obama pointed out that the horrible government-regulated healthcare system continues to contribute to lower life expectancy across the country, and that Americans could at least take a moment to say thank you to him for that.

"You know how you don't live as long anymore, and therefore don't have as many years to pay for healthcare? That was me," he said proudly. "It's like, just say thank you. How hard is that?"

The ex-president added that media outlets like Fox News refuse to cover his great accomplishments with Obamacare. "They look at their expected life length going down each and every year, and they don't even wonder why."

"Thank me for that," he said. Obama then waited for people to thank him. "Seriously, I'm waiting."
Posted by: Besoeker || 12/01/2018 01:22 || Comments || Link || E-Mail|| [6459 views] Top|| File under:
Science & Technology
New Study Provides Further Evidence that Marijuana Is a Gateway Drug
[PJ] A new study looking at alcohol, cigarette, and marijuana use among adolescents gives some interesting and helpful conclusions. Well, helpful conclusions if people will be willing to remove their cultural blinders concerning marijuana. Since the politically and culturally popular thing to do is to extol the virtues of the recreational use of marijuana, the study's sharp gateway-drug implications will most likely be a warning that is derided and unheeded.

Frankly, I don't really care if people smoke weed or not. To be clear, if asked, I'll warn against it. What bugs me, though, is that many who do choose to smoke weed deceive themselves (and others) about marijuana's potential for harm.

When I worked in a substance awareness program targeting eighth-graders, my co-workers and I could predict the pushback we would receive from the students: marijuana isn't addictive... marijuana doesn't cause any real, long-term, negative effects, blah, blah, blah.

While it's true that marijuana doesn't bring the same negative effects as, say, methamphetamine, it's not true that marijuana is completely devoid of any negative effects. For starters, it is addictive. Substances don't have to be physically addictive to be addictive. As my colleagues and I would tell the protesting students, shopping can be addictive.

A negative effect that comes from ingesting marijuana that many users (and non-users) scoff at is the drug's potential to be a gateway drug. However, the study linked to above concludes, "The implications of the more prominent role of marijuana in the early stages of drug use sequences are important to continue tracking."
Posted by: Besoeker || 12/01/2018 00:52 || Comments || Link || E-Mail|| [6467 views] Top|| File under:
Sri Lanka
India, China wrestle it out in Sri Lanka and the Maldives
[ENGLISH.ALARABIYA.NET] The growing rivalry and silent hostility between India and China has been simmering for decades now. For India, the humiliating defeat at the hands of the Chinese Army in 1962 still plays out in the subconscious and taking on China is still regarded with apprehension.

The Chinese growth, both in terms of its economy and military, has made the entire world wary of its ambitions. For India, the stakes are however the highest in its neighborhood, that is, in the nations of South Asia where it has traditionally been seen as a regional super power.

China, in the last few years now, has steadily chipped away at that and with its generous loans of millions and sometimes billions of dollars to poor countries like Bangladesh, Nepal and others has made a place for itself in the South Asian region.
Continued on Page 49
Posted by: Fred || 12/01/2018 00:00 || Comments || Link || E-Mail|| [6462 views] Top|| File under: Commies
Syria-Lebanon-Iran
'We will proudly bypass the sanctions' -- Oh really? How?
[ENGLISH.ALARABIYA.NET] That's what Iranian President Rouhani said on November 6, one day after President Trump's new round of anti-Iran sanctions took effect.

So, the immediate reaction is: "Oh really? How?"

It is not clear whether this claim was merely an immediate response and a political pose for domestic consumption, or an illusion on President Rouhani's part, or that he really thinks or was advised that it is possible to break and circumvent the sanctions.
Continued on Page 49
Posted by: Fred || 12/01/2018 00:00 || Comments || Link || E-Mail|| [6458 views] Top|| File under: Govt of Iran
Home Front: Culture Wars
Liberals Want America to Go Borderless
[UNZ Review] That's the law. Nothing can be done about it.

And that's the liberal reaction to any rational action to stop the stampede of uneducated, unruly, fractious, antagonistic masses toward and over the U.S. southern border. Liberals call law-enforcement unlawful. Or, they shoehorn the act of holding the line into the unlawful category.

Prevent uninvited masses from entering the country: Unlawful.

Tear gas marauding migrants for stoning Border Patrol personnel: Illegal, immoral, possibly even criminal.

Illegal. Unconstitutional. Immoral. Un-American. These are some of the refrains deployed by wily pitchmen, Democrats and some Republicans, to stigmatize and end any action to stop, disincentivize and summarily deport caravans of grifters, bound for the U.S. in their thousands.

Our avatars of morality and legality seldom cite legal chapter-and-verse in support of their case for an immigration free-for-all.

To go by the law, as professed by the liberal cognoscenti, claims-makers must be allowed to make their claims.

Could the cuddly treatment mandated be predicated on the Christine Blasey Ford standard? Brett Kavanaugh's accuser claimed she had A Story to tell. So, the country had to hear her tell it. A compelling standard.

That's what happens when feelings and fancy replace reason and facts.

No wonder the noise-makers are drowning-out the authentic claims-makers in society. Against the sainted noise-makers on the border all laws appear to be null and void or tantamount to torture

The Left is creating reality on the ground, all right. But the prime real estate liberals hope to colonize is in every American's head.

Ruffians are breaching the U.S. border near Tijuana, demanding access to the American Welfare State. That's the reality! Helped by the American left's monopoly over the intellectual means of production‐the average American is being encouraged to look at this aberrant apparition and "think":
Posted by: Besoeker || 12/01/2018 00:00 || Comments || Link || E-Mail|| [6462 views] Top|| File under:
Who's in the News
38
[untagged]
4
Islamic State
3
Houthis
2
Taliban
2
Govt of Iran Proxies
2
Govt of Saudi Arabia
2
Govt of Syria
2
Hamas
2
Moslem Colonists
1
Narcos
1
Sublime Porte
1
Commies
1
Human Trafficking
1
al-Qaeda in North Africa
1
Govt of Iran
1
al-Nusra
1
Govt of Iraq
1
Govt of Pakistan
1
Muslim Brotherhood
Bookmark
E-Mail Me
The Classics
The O Club
Rantburg Store
The Bloids
The Never-ending Story
Thugburg
Gulf War I
The Way We Were
Bio
Merry-Go-Blog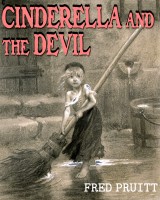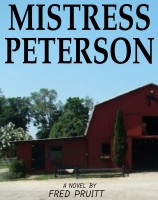 On Sale now!


A multi-volume chronology and reference guide set detailing three years of the Mexican Drug War between 2010 and 2012.

Rantburg.com and borderlandbeat.com correspondent and author Chris Covert presents his first non-fiction work detailing the drug and gang related violence in Mexico.

Chris gives us Mexican press dispatches of drug and gang war violence over three years, presented in a multi volume set intended to chronicle the death, violence and mayhem which has dominated Mexico for six years.
Click here for more information


Meet the Mods
In no particular order...


Steve White
Seafarious
Pappy
lotp
Scooter McGruder
john frum
tu3031
badanov
sherry
ryuge
GolfBravoUSMC
Bright Pebbles
trailing wife
Gloria
Fred
Besoeker
Glenmore
Frank G
3dc
Skidmark
Alaska Paul



Better than the average link...



Rantburg was assembled from recycled algorithms in the United States of America. No trees were destroyed in the production of this weblog. We did hurt some, though. Sorry.
3.236.214.224

Help keep the Burg running! Paypal: