-Lurid Crime Tales-
So the Epstein bust means Democratic 'faves' may roll out of the woodwork?
[American Thinker] The bust of Bill Clinton's buddy and airplane-mate Jeffrey Epstein, monickered by Forbes as "Palm Beach pervert," for sex trafficking in underage girls, is a complex one. The news is speculative about whether Epstein was being protected by Robert Mueller's special counsel's office, and why the Department of Justice acted now, given that he's been problematic for years. There's also his role as a bigfoot Democrat donor, same as Ed Buck and other perverts who've financed the Democrats. A while back, I made a list here. But one thing's pretty clear, based on a tweet by House Speaker Nancy Pelosi's daughter Christine: Democrats knew.

Here's the Washington Examiner report:

House Speaker Nancy Pelosi's daughter said that some favorite figures of both the Right and Left may be implicated in the sex trafficking case alleged against billionaire Jeffrey Epstein.

"This Epstein case is horrific and the young women deserve justice. It is quite likely that some of our faves are implicated but we must follow the facts and let the chips fall where they may ‐ whether on Republicans or Democrats," Christine Pelosi tweeted Saturday after news of Epstein's arrest broke.

And that's got to be a house-on-fire crisis for Democrats, too. It sounds like all kinds of Democrats are going to be found in Epstein's little black book of clients, not just Bill Clinton.

President Trump, by contrast, banned the pervert from his Mar-a-Lago club years ago. So much for pinning the scandal on Trump as Democrats had hoped.

Why would Christine, who's probably tweeting as a proxy to her mother the way daughter Alexandra also seems to do, say something like that? Up until now, most of us thought it was just Bill and Jeff, a disgusting partnership based on trips to the Dominican Republic.

Christine reveals that Democratic "faves" are involved, and not only were they involved, Pelosi & Co. knew about it... and did nothing. That may not be what Christine meant to reveal. But it sure looks like that's what's coming down the pike.

Posted by: Besoeker || 07/08/2019 00:00 || Comments || Link || E-Mail|| [6532 views] Top|| File under:
GOP Rep. King: 'Severe, Serious Abuses' by FBI, CIA 'Going to Come Out'
[Breitbart] In a Sunday interview on John Catsimatidis' New York AM 970 radio show, "The Cats Roundtable," Rep. Peter King (R-NY) predicted that "serious" and "severe abuses" by the FBI and CIA during the 2016 presidential run are "going to come out" as a result of President Donald Trump declassifying top-secret documents related to former FBI special counsel Robert Mueller's investigation.

King said he is "hopeful and confident" Attorney General William Barr will uncover the "bias" by the two agencies against then-candidate Donald Trump.

"There is no doubt to me there was severe, serious abuses that were carried out in the FBI and, I believe, top levels of the CIA against the president of the United States or, at that time, presidential candidate Donald Trump," King told Catsimatidis. "There was no legal basis at all for them to begin this investigation of his campaign and the way they carried it forward, and the way information was leaked."

He continued, "The improper applications they filed in the FISA courts to get surveillance. All of this is going to come out. It's going to show the bias, it's going to show the baselessness of the investigation and how dangerous it is to democracy. I would say the same thing if this were done to Hillary Clinton or Bernie Sanders. It's just wrong."
Posted by: Besoeker || 07/08/2019 00:00 || Comments || Link || E-Mail|| [6485 views] Top|| File under:
China-Japan-Koreas
Dealings with China Expose the Real Problems
[Dallas News] WASHINGTON ‐ A few years ago, Dallas-based architecture giant HKS entered ‐ and won ‐ a high-profile competition to design the centerpiece of a horticulture expo in Qingdoa, a coastal Chinese metropolis of more than 9 million people.

But the firm couldn't reach a fee agreement with local officials, who cut off negotiations without explanation or compensation.

That seemed to be that, until an HKS partner saw the expo that came to fruition. He was stunned. The venue featured a pale facsimile ‐ ripped off by a local design institute ‐ of the firm's plans.


In the 1980's, my employer had a similar experience in the Middle East.


"There's nothing we can do," Hawkins remembered thinking, knowing from years of working in China that the "lack of rule of law" means American businesses operating there "basically have no recourse against anybody."


So somebody ought to do something about this. But not the Orange Man and his bad tariffs.



Unfair trading practices in China are at the core of President Donald Trump's high-dollar trade war against America's economic rival, particularly when it comes to longstanding complaints over intellectual property theft, forced technology transfer and other costly problems.


Cost of doing business, man. The consumer can suck up the resulting costs. Move along, move along.


The underlying issue often gets lost in the cacophony of concern that's emerged from the business community over Trump's reliance on tariffs as a way to force Beijing's hand.


Shriek! Not in my backyard. Go gore somebody else's ox!


But there's widespread agreement about the need to bring China to account. That urgency has only increased as more and more U.S. companies have found that they can't afford not to work in China, challenges and all, because of the vast business opportunities there.


We need a more nuanced approach, like that of Hillary. Or Jawn F'in Kerry.


But the basis for his action is actually the U.S. Office of the Trade Representative's finding that China's trade practices are "unreasonable" and "discriminatory."


Unexpectedly, the Chinese disagree.


"The complaints against China's trade practices are very real," said Doug Barry of the U.S.-China Business Council, a Washington-based industry group. Among the issues flagged by Barry: The proliferation of fake goods made in China. The practice of forcing U.S. companies, via joint ventures, to transfer over prized tech in order to operate there. The government subsidization of Chinese enterprises, which undercuts U.S. businesses.



It's "not politically expedient for the Chinese" to make a deal.

It would be one thing if Trump can use tariffs to secure a trade deal with China. It would be entirely another if such an agreement takes a real swipe at addressing some of the deep-rooted problems. And still another if any deal ends up being enforceable in a realistic way.

Experts like David Jacobson are dubious. He advises U.S. companies on how to operate in China after spending years traveling between the two countries on business.

Jacobson cautioned against viewing the latest trade truce as "really a substantial lessening of tensions," explaining that it's "not politically expedient for the Chinese" to make a deal To that end, he's bearish about the prospect of an agreement that produces systemic change.

"I would love to see it," he said. "But I don't have much hope."


Let's hope Trump surprises us all.
Posted by: Bobby || 07/08/2019 00:00 || Comments || Link || E-Mail|| [6481 views] Top|| File under: Commies
Israel-Palestine-Jordan
Criminalizing Israel's right to self-defense in Gaza
[Jpost] The question of the criminalization of IDF action is at the heart of much of the Paleostinian diplomatic activity at the United Nations


...aka the Oyster Bay Chowder and Marching Society...


At issue is the question of whether Israeli military activity against the Paleostinians, particularly in Gazoo
...Hellhole adjunct to Israel and Egypt's Sinai Peninsula, inhabited by Gazooks. The place was acquired in the wake of the 1967 War and then presented to Paleostinian control in 2006 by Ariel Sharon, who had entered his dotage. It is currently ruled with an iron fist by Hamaswith about the living conditions you'd expect. It periodically attacks the Hated Zionist Entity whenever Iran needs a ruckus created or the hard boyz get bored, getting thumped by the IDF in return. The ruling turbans then wave the bloody shirt and holler loudly about oppression and disproportionate response...
, can be constituted as self-defense, and if Israel has the right to take such military action.

From the start of the Gaza conflict with

Hamas, the braying voice of Islamic Resistance®,

, the Paleostinians sought to lay the groundwork to charge IDF soldiers with war crimes. After the Gaza War in the winter of 2007-2008 named Operation Cast Lead, the Paleostinian Authority pushed for passage of the infamous Goldstone report at the United Nations Human Rights Council.

The report accused both Israel and Hamas

snuffies

of war crimes, but in spite of the furor it caused, it had little pragmatic impact because the PA had no way to bring it before the International Criminal Court. Nor could the PA hold Israel liable before the court for the second Gaza War, Operation Pillar of Defense, in 2012.

But in the aftermath of that war, the UN recognized Paleostine that year as a non-member state. That status allowed it to sign the Rome Statute in 2015, a move that made it a party to the ICC. In 2018, the PA formally asked the chief prosecutor Fatou Bensouda to investigate the "situation in Paleostine" as of June 13, 2014.

It was a request that transferred the 2014 Gaza War, known as Operation Protective Edge, into the first conflict for which Israeli soldiers can be held liable before the ICC for war crimes.

Bensouda has yet to rule on whether the ICC will pursue action against Israel. But in October 2018, she issued a stern warning to both Israel and Hamas that she was still investigating the matter.

But until the ICC formally drops the matter, just the specter of possible ICC prosecution gives additional weight to any UN activity or report that speaks to war crimes.

At issue would be a 200 page 2015 UNHRC report already stating that both Israel and Hamas may have committed war crimes during Operation Protective Edge.

But Israel no longer needs to launch a war to get into trouble with the ICC over Gaza. More significant than the 2014 war is the Hamas led March of Return, which began on March 30, 2018. IDF response to its violent riots along the southern border, including the launching of incendiary devices, prompted the UNHRC to approve a 252-page report accusing Israel of war crimes. It also approved the creation of a secret dossier on Israelis whom it believes have committed war crimes on the Gaza border. It wants that dossier to be passed to the ICC.

It is unclear if the ICC will pursue or drop the PA's claim against Israel. But the very threat of it gives teeth to persistent UN activity against Israel on Gaza. And should the ICC move forward, it will have an ever accumulating wealth of material on which to draw to pursue such a claim.

Posted by: trailing wife || 07/08/2019 00:00 || Comments || Link || E-Mail|| [7207 views] Top|| File under: Palestinian Authority
Five years after Gaza war: Defiant Hamas struggles to hold on to power
[Jpost] Five years after Operation Protective Edge,

Hamas, one of the armed feet of the Moslem Brüderbung millipede,

remains as defiant as ever, and there are no signs that its rule over the Gazoo
...Hellhole adjunct to Israel and Egypt's Sinai Peninsula, inhabited by Gazooks. The place was acquired in the wake of the 1967 War and then presented to Paleostinian control in 2006 by Ariel Sharon, who had entered his dotage. It is currently ruled with an iron fist by Hamaswith about the living conditions you'd expect. It periodically attacks the Hated Zionist Entity whenever Iran needs a ruckus created or the hard boyz get bored, getting thumped by the IDF in return. The ruling turbans then wave the bloody shirt and holler loudly about oppression and disproportionate response...
Strip is facing any real challenges.

Hamas has only one thing on mind: holding on to power.
Continued on Page 49
Posted by: trailing wife || 07/08/2019 00:00 || Comments || Link || E-Mail|| [6510 views] Top|| File under: Hamas
Science & Technology
New Study Shows Potentially Dangerous Effects of Abortion Drugs
[Free Beacon] Analysis found negative behavioral impact of mifepristone and misoprostol on lab rats.

A new study found a number of potentially harmful side effects linked to chemically induced abortions, the most common non-surgical method used in the United States.

A team of behavioral neuroscientists at the Franciscan University of Steubenville released the findings of a three-year study that found biological, physiological, and behavioral changes among rats who received mifepristone and misoprostol. The study found decreases in the appetite, exploratory movement, and self-care of lab rats which ingested the abortion drugs. The neuroscientists also found a decrease in vaginal impedance, which may reflect a reduced ability to conceive, similar to that seen with the aging process. The study is published in Frontiers in Neuroscience, a multidisciplinary, international journal led by Idan Segev of the Hebrew University of Jerusalem.

Dr. Stephen Sammut, a professor of psychology at Franciscan University and leader of the study, told the Washington Free Beacon that while most people assume patterns of depression in abortion patients are a result of societial pressure, his study could provide a physiological link. However, he noted that further research and analysis is needed.
Posted by: Besoeker || 07/08/2019 00:00 || Comments || Link || E-Mail|| [6475 views] Top|| File under:
Syria-Lebanon-Iran
The Secret War between Russia and Iran's Quds Force in Syria
[ChicagoBoyz] Using Occam's razor regards the origin of these drones, the simplest explanation is the Quds Force provided the same drone to both the Syrian Rebels that are fighting Assad and Russia and to the Yemen's Houthi Rebels fighting the American supported Saudi Arabian Coalition in Yemen.

It appears that Iran's Quds Force and Russia are fighting a secret war in Syria and all the reports of heavy GPS jamming by Russia in Syria -ARE NOT- aimed primarily at Israel or the USA. It is aimed at IRGC facilities/forces in Syria.

Photographic evidence says some of the D-I-Y drones attacking Khmeimim airbase are Iranian.

Posted by: newc || 07/08/2019 00:00 || Comments || Link || E-Mail|| [6480 views] Top|| File under: Govt of Iran
Terror Networks
Attacking Command and Control Nodes: Two Examples Reveal a Change in the Face of War
"Attacking C3 Nodes"... not exactly a new concept, but an interesting article nonetheless.


[Free Range International] In my last post I speculated that the drone, shot down by the Iranians, was an intentional baited ambush by the United States Navy. My theory is based on the pattern of events and the reported outcomes in current Iranian situation and, as I said in the last post, we may have have arrived here by accident, but we are here.

"Here" is the destruction of the Iranian missile control systems by a cyber attack launched during an aborted air raid. Missile control systems are closed kimono, they are never connected to the internet, all inputs into the system come from filtered targeted data or humans. The system went down one of two ways; through the return from a targeted platform, or through the actions of a human asset.

Given the historical record of the Central Intelligence Agency with human intelligence assets the chances they had an agent anywhere near Iran's missile defense systems are remote. But it is possible and will cause the Iranians to launch a long, bloody, mole hunt. Mole hunts are an awesome tool to use against adversaries because a mole hunt will always turn up guilty people to be disappeared even when there are not guilty.

The United States had a gigantic Mole hunt in 2001 when weaponized anthrax spores showed up in the congressional mail room. Robert Muller and James Comey oversaw the ensuing investigation hounding one man to suicide while bankrupting another. Neither of the suspects had anything to do with the Anthrax attacks and the one who survived won a 5.82 million dollar settlement after he was exonerated. That's how mole hunts work; they find "guilty" people regardless of actual guilt, and right now Iran is in the middle of a big one. What could be better than that?


Followed sometime later by a two year Russian collusion investigation or as the author refers to it, "Mole hunt."


The simplest explanation for why a demonstrator drone, past its service life and headed for a junk heap, was sent over to the gulf and promptly shot down is the drone was serving a specific purpose that no other platform could serve. That service was (possibly) introducing a virus into the targeting systems. When we sent in a feint raid (pulling the planes back at the last minute) the virus the drone introduced was activated. The resulting damage was catastrophic for Iranian defense forces.

This morning in Kabul, Afghanistan there was yet another horrific bombing. This one targeted the Ministry of Defense offices responsible for administration and logistics. A truck bomb started the attack which was followed up by multiple gunmen who had no intention of surviving the assault. It is a typical Taliban attack in an area with no less than five schools as well as the Ministry of Public Works (across the Kabul River).


Emphasis added.
Posted by: Besoeker || 07/08/2019 07:05 || Comments || Link || E-Mail|| [6534 views] Top|| File under:
Who's in the News
28
[untagged]
6
Islamic State
4
Taliban
3
Boko Haram (ISIS)
3
Arab Spring
3
Moslem Colonists
3
Sublime Porte
2
Govt of Iran
2
Commies
1
Palestinian Authority
1
al-Nusra
1
Muslim Brotherhood
1
Narcos
1
Govt of Syria
1
Govt of Pakistan
1
Hamas
Bookmark
E-Mail Me
The Classics
The O Club
Rantburg Store
The Bloids
The Never-ending Story
Thugburg
Gulf War I
The Way We Were
Bio
Merry-Go-Blog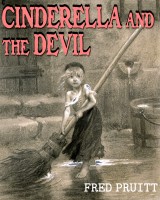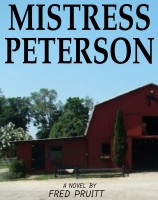 On Sale now!


A multi-volume chronology and reference guide set detailing three years of the Mexican Drug War between 2010 and 2012.

Rantburg.com and borderlandbeat.com correspondent and author Chris Covert presents his first non-fiction work detailing the drug and gang related violence in Mexico.

Chris gives us Mexican press dispatches of drug and gang war violence over three years, presented in a multi volume set intended to chronicle the death, violence and mayhem which has dominated Mexico for six years.
Click here for more information


Meet the Mods
In no particular order...


Steve White
Seafarious
Pappy
lotp
Scooter McGruder
john frum
tu3031
badanov
sherry
ryuge
GolfBravoUSMC
Bright Pebbles
trailing wife
Gloria
Fred
Besoeker
Glenmore
Frank G
3dc
Skidmark
Alaska Paul




Two weeks of WOT

Mon 2019-07-08
Bouteflika's ex-party chief detained in Algeria corruption probe
Sun 2019-07-07
Radioactive material worth $72m seized from car in Turkey
Sat 2019-07-06
Deal between protest leaders and Sudan's ruling generals
Fri 2019-07-05
Second 'son of Hamas' leaves terror group, exposing corruption, Turkish spy ring
Thu 2019-07-04
Wishing all Rantburgers a happy and safe Independence Day!
Wed 2019-07-03
Airstrike hits migrant detention center in Libya, 40 killed
Tue 2019-07-02
Navy SEAL Edward Gallagher found not guilty on murder and attempted murder charges
Mon 2019-07-01
Seven Sudanese protesters killed, 181 wounded in Sunday demonstrations
Sun 2019-06-30
Journalist Assaulted By Antifa/Portland - Face, Neck, Ear Injuries
Sat 2019-06-29
Three Soldiers Killed in Philippines' Restive South, ISIS claims attack
Fri 2019-06-28
57 Taliban militants including 10 Pakistanis killed in Ghazni clashes, airstrikes
Thu 2019-06-27
Suicide bomber in Tunisia kills at least one, state TV reports
Wed 2019-06-26
Saudi Special Forces capture emir of ISIS in Yemen
Tue 2019-06-25
Ethiopia security forces kill alleged coup leader
Mon 2019-06-24
Trump calls on China, and the world, to protect their own ships from Iran


Better than the average link...



Rantburg was assembled from recycled algorithms in the United States of America. No trees were destroyed in the production of this weblog. We did hurt some, though. Sorry.
3.239.4.127

Help keep the Burg running! Paypal: