-Lurid Crime Tales-
As The Nation So Goes The Military? - USNA At-Large reader comments
The raison d'être of USNA-At-Large is to provide USNA-related news quickly and reliably to Graduates and Friends of the United States Naval Academy. (The graphic to the right/above illustrates some dynamic related to Trade School life and is rotated on a frequent basis.)



These comments reflect reader thoughts on the recent arrests of military personnel involved in human trafficking and other criminal activity.



Sam: If we harken back to the days of the Vietnam War and the time it took to recover from the cultural tumult of the 1960's and early 70's, I think we can see there's a good deal of truth in saying "as the nation, so goes the military". It took years to recover from that period, and some might say we never fully recovered. I would.

A new Establishment was empowered after Watergate and it persists. Though the Mueller hearings seem to have dealt a near mortal blow to this regime, the culture wars aren't fought solely in the halls of Congress. The ballot box has something to do with it, I imagine.

As much as I'd like to think that we're about to set America on a new, more stable and moral course, looking back over the decades and centuries makes me wonder if this is possible. Are we close to being out of the woods of cultural "malaise", or is it just another clearing like the one that we wandered into during the Reagan administration?

Guy: I am one of those who don't agree that we've recovered from the cultural tumult of the '70's. That was my generation, and I'm sad to say that a significant number of them were and remain spoiled, self-indulgent narcissists (into which category I would assign Al Gore and John Kerry among many others). The flower children of the '70's grew into adults completely unwilling to comply with a set of ethics. They believed and still believe that "if it feels good, do it" and "if it doesn't hurt anyone, there's nothing wrong with it."

It feels really good to eat and drink to excess – to enjoy the flavor of things. That leads us to the situation we face now where almost half of all adults are obese and looking at other people to pay for their medical treatment, crying, all the while, that it's immoral to just let them die. I am of the mind that they chose to get obese, they can deal with from their own resources, and if they can't then it's just to bad. That sounds terribly harsh, but it's the rule by which Australopethicus Afarensis (or one of them precursors of homo sapiens) evolved in the direction of a high level of intelligence. Let "Darwin" continue to cull the herd. No one has the right to force me to pay for their decisions and their folly ‐ although (and here's why I don't think we're out of the woods), all the candidates for the Democratic nomination for president all tout Medicare for All. They're proposing to use the lethal force of government to compel me to pay for the lifestyle choices made by a bunch of narcissists and hedonists.

There is no such thing as any activity that does not affect someone else. We're all tied together on spaceship earth. A person who abuses alcohol or drug or who cheats on their spouse is harming others. It may be a small harm, but it is a harm. My generation is unwilling to accept that. We insist that whatever I do in private does not affect others, and therefore I am not bound by traditional morality. Further, my peers (I use the term loosely) have bought into the idea that Each of us deserves to be liked and embraced for whatever characteristic we choose publicize ‐ "I deserve to be liked because I'm gay, trans, fat, Swedish, whatever." That's nonsense. Every person deserves to be accorded the respect due to a fellow human being by default ‐ until they demonstrate that they are undeserving of that respect.

My generation rejected conventional morality fifty years ago and continue to do so (at least some significant fraction of us do). The rejection of that morality brings us to right where we are today, in a world in which we reject God as a myth but insist on a higher power which we invest as the government. So rather than believe that an omnipotent and omniscient God cares for us, we prefer to believe that a government made up of inherently fallible humans, invested in their own well being, can care for each of us individually. Sort of like the Politburo took care of the average Russian, but that's not how Bernie et al see it.

The point of my rant here is that society isn't going to find its way out of the woods until individuals assume responsibility for their own behavior and (this is important) reject the unacceptable behavior of others. I think the theological perspective is, "Hate the sin but love the sinner."

Ron: I concur. Three adds:

First, Nietzsche published Die fröhliche Wissenschaft in 1882. The book's title was first translated into English as The Joyful Wisdom; but, in the 1960s, Walter Kaufmann updated the title as The Gay Science, which remains the common version in use today. It was in this book that Nietzsche was credited for the "God is dead" revelation (even though later in the book Nietzsche explains that God is dead because we killed Him). It is the mantra that fuels today's secular humanism.

Second, the Watergate folklore . . .. My Chinese family informs me that China is blocking out of its history any mention of the Tienanmen Square incident. What America's leftist intellectuals and politicians want us to know about Watergate has been grossly distorted. Silent Coup by Len Colodny paints a different and much more documented picture. The left's distorted picture is critical for justifying many of today's actions to take out a president.

Third, does good character matter? Last week, I had an opportunity to conduct a seminar with USAFA basics on the honor code. The week before, my brother-in-law who was a senior member employed by a major defense contractor warned me that the younger generation brings a different set of values to the work place and that the sooner we understood those values, the sooner they could make accommodations to be congruent with their values. I told him the session I was about to engage in was considerably different from his experience. I was about to teach the cadets the importance of honor and duty such that they could understand how they related to our oath to support and defend the Constitution and the values it represents. We do not make accommodations for values that are incongruent with these. The cadets have an opportunity to become acculturated into this lifestyle or they can leave the Academy.

The difference between my brother-in-law's experience and teaching honor and duty is similar to the difference in Nietzsche's book title versions. Wisdom is derived and once accepted can lead to a joyful life. Science on the other hand is a journey. The Latin root verb, "scio," means "to know." Thus, science is a journey in pursuit of knowledge. Even knowledge can be abstract and theoretical. Practice or experience is more concrete. Wisdom flows more from experiencing reality. This also explains how science has become politicized, and often contrary to wisdom, to accommodate the narcissistic "gayness" of today's culture.

Thanks for getting this started, Sam.
Posted by: Besoeker || 07/27/2019 07:48 || Comments || Link || E-Mail|| [6512 views] Top|| File under:
Home Front: Politix
Ilhan Omar Introduces Resolution Condemning Racism, White Men, And The Jews
[Babylon Bee] WASHINGTON, D.C.‐A constant target of remarks from President Trump, including chants of "send her back" from a recent rally, Representative Ilhan Omar has introduced a resolution to the House of Representatives condemning the three things she finds most dangerous to society: racism and white men and "also the Jews."

"It's time to take a stand and say there is nothing more un-American than judging people by the color of their skin," Omar said on the House floor, "except for maybe white men. And Jews. Let's add the Jews too I guess."

Omar found especially racist Trump's remarks about people "going back to where they come from," and specifically condemns that language in the resolution, saying good people would never use such language, especially against evil white men, since "then they'd just stick around here." She also pointed out that if Jews went back to where they came from they'd just go back to Israel, which she doesn't want. "But maybe we could push them into the sea or something."

Omar recognizes that her resolution, despite having help from "the Squad," is unlikely to pass, which she blames on discrimination against someone like her and "evil Zionist money."
Posted by: Besoeker || 07/27/2019 07:06 || Comments || Link || E-Mail|| [6538 views] Top|| File under:
Mueller's Ignorance Of Fusion GPS Proves His Investigation Was A Sham
[The Federalist] Robert Mueller's testimony before the House Judiciary and Intelligence committees provided yet further proof that the entire special counsel investigation was a political witch hunt. While Democrats succeeded in eliciting affirmative responses from Mueller to their dramatic reading of the special counsel report at Wednesday's prosecution of President Trump in absentia, it was Mueller's ignorance when queried about Fusion GPS that exposed both the proceedings and the special counsel probe as a sham.

In what he surely saw as an introductory question, Rep. Steven Chabot asked Mueller to confirm that the name of the firm that produced the Christopher Steele dossier was Fusion. "I'm not familiar with that," the former special counsel responded. Taken aback by Mueller's ignorance, Chabot stressed, "It's not a trick question," before attempting to ask Mueller about Fusion GPS and the Steele dossier.

"This is outside my purview," Mueller testified. How is that even possible?

In his opening statement, Mueller stressed that he agreed to serve as special counsel because he thought "it was of paramount interest to the nation to determine whether a foreign adversary had interfered in the presidential election." "The order appointing me as special counsel directed our office to investigate Russian interference in the 2016 presidential election," Mueller continued.

Yet here he was, telling Congress that Fusion GPS and the Steele dossier were outside of his "purview." But the Steele dossier built the entire case of Russia collusion. It justified the four Foreign Intelligence Surveillance Act surveillance orders on former Trump adviser Carter Page. It detailed supposed connections between Paul Manafort and Michael Cohen and the Kremlin. Had anyone truly believed there was collusion between Trump's 2016 campaign and Russia, they would have pulled every thread in the Steele dossier to see if something stuck.

Rep. Matt Gaetz knew this, and said to Mueller:
Posted by: Besoeker || 07/27/2019 04:25 || Comments || Link || E-Mail|| [6535 views] Top|| File under:
Do You Understand that Democrats will Destroy America?
[American Thinker] I earn my living investing other people's money in the stock market. I am terrified contemplating how I am going to save my clients' money, as well as my own, if a Democrat is elected president. The policies that the Democrats are advocating will destroy the American economy, not just the stock market, but the whole US economy. My first instinct will be to raise cash ahead of the stock market crash, but even that is only a temporary safe harbor.

The Green New Deal, renewed regulations, Medicare for All, free college, as well as the 70-90% tax rates proposed by Democrats, will tank the stock market and US economic growth, leading to higher unemployment and reduced wage gains. All these programs require higher taxes and not just the soak the rich fantasy of the 70-90% rates. Most of the Democratic candidates have pledged to roll back the 2017 Republican tax cuts that fueled the renewal of economic growth in the US.

Open borders will flood the US with poverty stricken immigrants and their competition for jobs will depress wages. The social welfare needs of the immigrants will skyrocket government expenditures. So while taxes receipts are falling due to slower economic growth rates, expenditures will be rising, leading to increased government debt and consequently higher interest rates. If the Federal Reserve tries to keep interest rates low to prevent a deepening recession, then the increase in the money supply and the expanding deficit will eventually destroy the value of the dollar. So much for my safe harbor in cash.
Posted by: Besoeker || 07/27/2019 04:09 || Comments || Link || E-Mail|| [6533 views] Top|| File under:
4 takeaways from the House's big vote against BDS
[IsraelTimes] The boycott issue is not going away, the two state solution gets a boost, and the resolution does nothing — and a lot.

The US House of Representatives this week approved a non-binding resolution that condemns the Boycott, Divestment and Sanctions (BDS) movement targeting Israel.

Much was made of the 398-17 vote, a tally that earns the hoary journalist adjective "overwhelming." Democrats and Republicans at long last could bond on an issue — rejecting attempts to boycott Israel.
Continued on Page 49
Posted by: trailing wife || 07/27/2019 00:00 || Comments || Link || E-Mail|| [6482 views] Top|| File under:
Will He Run? Is My Pillow's Mike Lindell Planning To Smother Ilhan Omar's Political Career?
[Townhall] Millions use his product every day. Mike Lindell, the creator of My Pillow, is one of Donald Trump's biggest supporters. He also could be leaving his pillow empire behind, as rumors are circling that he's considering running for political office. He posted a cryptic tweet that around 7:30 A.M. he will be making an announcement concerning whether he will be entering the political arena in Minnesota. If he does toss his hat in the ring, many are speculating that he could be itching to take on Rep. Ilhan Omar (D-MN), one of the members of Rep. Alexandria Ocasio-Cortez's (D-NY) Leninist Girl Scout Troop who is rapidly taking over the Democratic Party. These gals are left-wing. They're radical. They hate America. And they've peddled bigoted views, especially toward those who are of the Jewish faith. And if they didn't peddle anti-Semitic tropes, they sure defended their fellow sisters who did.
Posted by: Besoeker || 07/27/2019 00:00 || Comments || Link || E-Mail|| [6489 views] Top|| File under:
India-Pakistan
Ulema & science
[DAWN] THE debate about religion and science dates back centuries. The debate is not about a technical matter, but about two realms of knowledge ‐ theological and scientific. There seems to be an epistemological clash of validity between the two, apparently with each claiming sway over human life.

Faith leaders or

Learned Elders of Islam

, in general, boast of having a godly system, which is eternally true, free from error and change. They underplay the hand of man in the understanding, interpretation and application of religious dogmas. Religious leaders are known to oppose scientific developments that they interpret as opposing the key notions of religion due largely to the fear that these would undermine the faith of believers. They may do it with sincerity to religion, and presumably, to save believers from error.

Their tools to deny science are theological and based largely on discursive reason, and not necessarily empirical evidence. They do not always have at their disposal the modern tools of understanding religion, such as scientific history of religions, sociology, psychology, anthropology etc. Reza Aslan's work God: a Human History is illuminating; it explores how the evolution of religious impulses has taken place in the history of humankind.
Continued on Page 49
Posted by: Fred || 07/27/2019 00:00 || Comments || Link || E-Mail|| [6474 views] Top|| File under: Govt of Pakistan
Science & Technology
Irish Post update on Allergan implants
[Irish Post] ALLERGAN, an Irish-based pharmaceutical company have had their breast implants pulled from US markets by the Food and Drug Administration (FDA) after more than 500 cases of uncommon cancer worldwide were linked to the product.

The link is to various forms of Breast Implant Associated Anaplastic Large Cell Lymphoma (BIA-ALCL).

Research has shown that the risk of cancer caused by Allergan's implants is six times greater than the risk from other manufacturers.

The sale of Allergan's implants were halted in Europe in December and now the US has followed suit after the high levels of risk were further examined.

"Although the overall incidence of BIA-ALCL appears to be relatively low, once the evidence indicated that a specific manufacturer's product appeared to be directly linked to a significant patient harm, including death, the FDA took action to alert the firm to new evidence indicating a recall is warranted to protect women's health," said FDA Principal Deputy Commissioner Dr. Amy Abernethy in a statement.
Posted by: Besoeker || 07/27/2019 07:31 || Comments || Link || E-Mail|| [6510 views] Top|| File under:
Home Front: Culture Wars
Report: Serious Violence on Rise in Nation's Public Schools
[Breitbart] Federal data released Thursday show serious incidents of violence in the nation's public schools are on the rise at the same time more schools are employing Obama-era "restorative justice" disciplinary policies and nearly all schools are touting "social emotional learning" (SEL) practices.

A report released by the National Center for Education Statistics (NCES), an arm of the U.S. Education Department (USED), used data from a sample of 4,803 public schools that participated in the 2017-2018 School Survey on Crime and Safety.
Posted by: Besoeker || 07/27/2019 03:18 || Comments || Link || E-Mail|| [6472 views] Top|| File under:
Government
The Incredibly Unself-aware FBI... or something
[Townhall] While watching a documentary this week called "Mysteries at the Museum," I was struck by an epiphany which helped me to better understand the entire Trump-Russia collusion hoax operation and the FBI's willingness to perpetrate it. The program brought home to me how the FBI is blindingly lacking in self-awareness. And shame.

The documentary is part of a regular program on the Travel Channel that examines very interesting artifacts found in museums and builds out stories by focusing on the artifact featured in each episode. It's a very cool program for history geeks like me.

So, for example, one episode discusses a handgun that can be seen in the Gerald R. Ford Presidential Library and Museum which was used by Lynette "Squeaky" Fromme to attempt to assassinate President Ford. The episode describes the attempt on Ford's life, discusses Fromme's role in the Manson Family and her continued devotion to Manson following her incarceration.

The program does a wonderful job of illustrating important scientific or sociological changes that resulted from many of the artifacts it focuses on. One episode looks at the medical records of Mary Mallon, a cook in wealthy New York City households in the early 1900s. Family members in those households where she was employed would fall ill, and in some cases die, from typhoid fever. At least 50 victims associated with Mallon were discovered.
Posted by: Besoeker || 07/27/2019 00:00 || Comments || Link || E-Mail|| [6470 views] Top|| File under:
Who's in the News
33
[untagged]
5
Taliban
4
Govt of Pakistan
4
Govt of Iran
3
Govt of Syria
2
Arab Spring
2
Muslim Brotherhood
2
Moslem Colonists
2
Sublime Porte
1
al-Shabaab (AQ)
1
Boko Haram (ISIS)
1
Commies
1
Govt of Iraq
1
Hamas
1
Islamic State
1
Narcos
Bookmark
E-Mail Me
The Classics
The O Club
Rantburg Store
The Bloids
The Never-ending Story
Thugburg
Gulf War I
The Way We Were
Bio
Merry-Go-Blog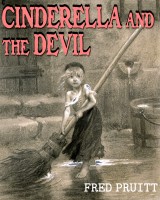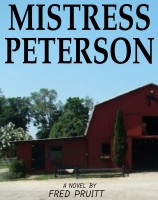 On Sale now!


A multi-volume chronology and reference guide set detailing three years of the Mexican Drug War between 2010 and 2012.

Rantburg.com and borderlandbeat.com correspondent and author Chris Covert presents his first non-fiction work detailing the drug and gang related violence in Mexico.

Chris gives us Mexican press dispatches of drug and gang war violence over three years, presented in a multi volume set intended to chronicle the death, violence and mayhem which has dominated Mexico for six years.
Click here for more information


Meet the Mods
In no particular order...


Steve White
Seafarious
Pappy
lotp
Scooter McGruder
john frum
tu3031
badanov
sherry
ryuge
GolfBravoUSMC
Bright Pebbles
trailing wife
Gloria
Fred
Besoeker
Glenmore
Frank G
3dc
Skidmark
Alaska Paul



Better than the average link...



Rantburg was assembled from recycled algorithms in the United States of America. No trees were destroyed in the production of this weblog. We did hurt some, though. Sorry.
3.239.4.127

Help keep the Burg running! Paypal: