-Short Attention Span Theater-
The Greatest War Movie Ever Made
[National Review] The second-to-last comment made by Colonel Walter E. Kurtz is this: "Their commanders won't allow them to write 'F***' on their airplanes because it's obscene." In Apocalypse Now we've seen a cavalry officer wipe out a village and call in a napalm strike to make a beach safe for surfing. We've seen the hero of the piece fatally shoot a badly wounded woman because he doesn't want the hassle of bringing her to a hospital. Kurtz lives in an infernal empire of rotting corpses and severed heads. Words are obscene? War is obscene. Maybe one war in particular.

Regardless of whether that assertion is true, Apocalypse Now is a vision of fierce but controlled passion, grotesque and beautiful. If it ended at the 45-minute mark, after Colonel Kilgore extols the fragrance of a.m. napalm, it would still be the dean of all war movies, the sharpest and most haunting.

Apocalypse Now is returning to theaters for one night, August 15, exactly 40 years after its original release, and then being reissued in a "final cut" DVD. The original version ran 153 minutes, but after movie nerds started enthusing about the supposedly superior version containing "lost footage," director Francis Ford Coppola delivered the sprawling Apocalypse Now Redux in 2002. He now says that version was "a little too long" at three hours and 22 minutes. Wrong: it was way too long. The "final cut" version is three hours and three minutes, and although some of the restored material is interesting, none of it is essential. The best cut remains the first theatrical release.
Posted by: Besoeker || 08/10/2019 07:31 || Comments || Link || E-Mail|| [448 views] Top|| File under:
-Signs, Portents, and the Weather-
Finnish Scientists: Effect of human activity on climate change insignificant
[Helsinki Times] A new paper published by researchers form the University of Turku in Finland suggests that even though observed changes in the climate are real, the effects of human activity on these changes are insignificant. The team suggests that the idea of man made climate change is a mere miscalculation or skewing the formulas by the Intergovernmental Panel on Climate Change (IPCC).

Jyrki Kauppinen and Pekka Malmi, from the Department of Physics and Astronomy, University of Turku, in their paper published on 29th June 2019 claim to prove that the "GCM-models used in IPCC report AR5 fail to calculate the influences of the low cloud cover changes on the global temperature. That is why those models give a very small natural temperature change leaving a very large change for the contribution of the green house gases in the observed temperature."

Thus, in order to come to the results matching the actual climate change the IPCC has to "use a very large sensitivity to compensate a too small natural component. Further they have to leave out the strong negative feedback due to the clouds in order to magnify the sensitivity." In addition, Kauppinen and Malmi claim that their paper proves that "the changes in the low cloud cover fraction practically control the global temperature."
Posted by: Besoeker || 08/10/2019 02:05 || Comments || Link || E-Mail|| [211 views] Top|| File under:
Home Front: Culture Wars
Antifa Terrorism—The Coming Civil War
From a few weeks ago, herewith a taste. Hat tip to Alaska Paul.

[Vdare]
"Armed Civil War In Current Year America." Even as hyperbole, it makes for a sexy headline. So why won't the failing news media — so desperate for ratings and clicks—talk about the story that's a far fetch from fake news? Antifa has declared war on America's border agents and the pro-open border press has declared a media blackout on the details.

If you've been keeping track of corporate press storytelling, this is what you know: On July 13, 69-year-old Willem Van Spronsen stormed an ICE detention centre in Tacoma. He was armed and eventually fatally shot after throwing what authorities called "incendiary devices" at an immigration detention center in Washington state, trying to set a commercial-size propane tank on fire.

And that's where the story ends.

But did you know the dead firebombing terrorist, who had ICE agents in his crosshairs, was an avowed member of Antifa's militant left wing gun club?

Did you even know Antifa has a gun club?

Didn't think so.

As recently profiled in The New Republic, "Antifa is arming itself."

In their profile of a rise in gun culture among the radical left the publication notes



"Many leftists and even some liberals are beginning to reconsider their feelings about firearms, joining a loose amalgamation of gun groups, from John Brown Gun Clubs (which take their name from the abolitionist) to the Pink Pistols (an LGBTQ group), Liberal Gun Club, and Socialist Rifle Association. Some of these organizations are moderate and traditionalist, others radical and revolutionary. But all share one implicit goal: to normalize firearms ownership and training among liberals. Some of their members hope such efforts will at least make Republicans think twice..." [Antifa Is Arming Itself Against a Trump Crackdown | Will leftist pro-gun groups deter political violence or inflame it? by Corey Pein July 2, 2019]


The piece, which points to the fact terrorist Van Spronsen's Antifa gun club started some four months after Donald Trump's election, sinisterly hints at, dare I say it, assassination of America's beloved President.

"Assassination to remove tyrants is just, not murder," The New Republic states.
Posted by: trailing wife || 08/10/2019 00:00 || Comments || Link || E-Mail|| [375 views] Top|| File under:
Home Front: Politix
Biden Clarifies: 'I Like All Races, Even The Bad Ones'
[Babylon Bee] WASHINGTON, D.C.‐Joe Biden has apologized for his recent seemingly racist comment, where he said that poor kids are sometimes as smart as white kids.

"Everyone who knows me knows I'm not a racist," said Biden. "I even have a black friend, Barry. Smart, articulate guy."

Aides were then seen signaling him to stop talking, but Biden pushed on.

"Rest assured," Biden said. "I like all races, even the bad ones."

Aides threw up their hands in exasperation.

"What? What'd I say?"

Media immediately jumped all over Biden's comments, responding to his horrifying gaffe by calling on President Trump to resign.


Posted by: Besoeker || 08/10/2019 03:00 || Comments || Link || E-Mail|| [460 views] Top|| File under:
NAACP Official Calls for DOJ to 'Infiltrate' White Supremacist Organizations and 'Prosecute'
WASHINGTON -- Sherrilyn Ifill, president and director-counsel of the NAACP Legal Defense and Educational Fund, called on the U.S. Department of Justice to "investigate, infiltrate where necessary and prosecute white supremacist violent organizations" in the U.S.


Gwen Ifill's cousin


"They'll do it in a minute for any other kind of organization but they won't do it for these and we need that," Ifill said during a rally outside of the White House on Tuesday with progressive organizations in favor of gun control. "We need gun legislation. We need McConnell to let those bills come to the floor. We need legislation to protect our elections from Russian and other foreign interference. We need the Attorney General to articulate a plan to deal with white supremacist violence to protect the people in this country and we demand it."

Ifill called on liberal activists to "press" their local, state and federal representatives to take action on gun control in the aftermath of the El Paso and Dayton shootings.


Posted by: Besoeker || 08/10/2019 01:58 || Comments || Link || E-Mail|| [224 views] Top|| File under:
India-Pakistan
Bus travel from Lahore, Pakistan to New Delhi, India terminated
[Jerusalem Post] Pakistan said on Saturday it had canceled a bus linking Lahore with India's capital New Delhi, the last remaining public transport link between the neighbors divided by a dispute over the Kashmir region.

Islamabad reacted with fury this week after India revoked the special status for the portion of Kashmir that it controls, calling the action illegal, a claim New Delhi denies.

Pakistan has already cut two rail links, suspended bilateral trade and expelled India's ambassador, all part of what it called a diplomatic effort to protest against the decision.

Arshad Ali, tourism officer at Pakistan Tourism Development Corporation that runs the Pakistan leg of the journey, told Reuters the government had issued directives that meant the bus, that departs Lahore six days a week at 0600 local time, was suspended from Saturday onwards.
Posted by: Besoeker || 08/10/2019 13:08 || Comments || Link || E-Mail|| [130 views] Top|| File under:
Israel-Palestine-Jordan
Meet Janna Jihad, Palestine's new pin-up
[Spectator.us] In fact, Janna Jihad's name really is Janna Jihad. She's Janna Jihad Ayyad, a 13-year-old 'activist' born in Florida but now living in her father's village of Nabi Saleh, near Ramallah, and she's the fresh, young face of terrorist propaganda. The 'youngest accredited journalist in the world', Janna is the latest product of the Paleostinian attempt to mobilize children against Israel. If anyone else did that, Amnesia Amnesty International would call it abuse or grooming. Do it against Israel, and Amnesty will call it 'resistance', and use child exploitation to promote a violently anti-Israel and anti-American agenda in the US.

Janna's social media presentation is highly accomplished. She has her own Twitter page, in which she speaks in the first person. There are soft-focus shots of Janna tearfully holding a video camera; of Janna in traditional dress; of Janna in a keffiyah, pondering where Yasser Arafat hid all that American money; Janna smiling toothily as she imagines the Zionist occupier chased into the sea by the swords of the fedayeen. There are also shots from Janna's recent US tour.

It appears that Janna, like just about everyone else in Nabi Saleh, is part of the al-Tamimi clan. In 2001, Janna's relative Ahlam al-Tamimi was scout and driver for the

Hamas, one of the armed feet of the Moslem Brüderbung millipede,

suicide kaboom

on the Sbarro pizza restaurant in Jerusalem, which killed 15 people, including seven children and a pregnant woman, and

maimed

130 more. She has stated that she has no regrets. When the FBI put Ahlam on its Most Wanted list, her relative Nariman al-Tamimi launched a Facebook campaign in support of Ahlam's 'sacrifices'.

Nariman's husband Bassem talks of a 'Nabi Saleh school to create the generation of freedom fighter to liberate Paleostine' [sic]. In 2015, Bassem al-Tamimi's speaking tour of the US was sponsored by a rainbow alliance of tax-exempt crackpots including the hungry anti-Zionists of Vegans Against the Occupation; the theological perverts of Friends of Sabeel North America (a Paleostinian Christian group who claim that the Paleostinians are a political Jesus, crucified by the wicked Jews); a congeries of front groups with deceptively reasonable names like the Middle East Children's Alliance and the Arab Resource and Organizing Center; and, of course, the hand-wringing hypocrites of Amnesia Amnesty International. Amnesty promoted Bassem al-Tamimi as a 'peace activist', only for Bassem to go off-script by claiming on Facebook that the Israelis harvest the organs of Paleostinian children. Perhaps he had heard this from Vegans Against the Occupation.

The most famous graduate of Bassem's school for child exploitation is Ahed Tamimi


...the blond, blue-eyed Arab-Israeli maiden who along with siblings and young cousins in the boisterous village of Nabi Saleh has made a hobby of being filmed screaming at and physically attacking Israeli soldiers, urged on by well-known Fatah activist Bassem Tamimi, her papa...


, that paradox of political correctness, a blue-eyed blonde adopted as an icon by ignorant Westerners who think that Israelis are all blue-eyed blonds from Russia and Paleostinians are all 'people of color'. Bassem put her in front of the cameras as a child; she is now globally famous for picking fights with Israeli soldiers. Janna, who made her screen debut at nine in a film in which the juvenile 'peace activist' shouts 'We will kill you' at some baffled Israeli soldiers, is the school's latest graduate.

Posted by: trailing wife || 08/10/2019 00:00 || Comments || Link || E-Mail|| [252 views] Top|| File under:
Olde Tyme Religion
A step-by-step guide to Hajj
[Aljazeera] Millions of Muslims from around the world gather annually in Mecca in anticipation of Hajj - the Muslim pilgrimage, which follows the actions of the Prophet Muhammad 1,377 years ago.

Taking part in the pilgrimage at least once in one's lifetime is a major obligation for all able-bodied Muslims of financial means, and between two and three million people participate in the six-day ritual every year.

Hajj occurs in the 12th month of the Islamic lunar calendar, called Dhul-Hijjah, between the eighth and 13th days of the month.

While the specific rituals carried out by Muslims today date back to the Prophet Muhammad's "farewell pilgrimage" in 632 AD, travelling to Mecca was a sacred annual rite for Arabian tribes centuries before the advent of Islam.

According to Islamic tradition, the Kaaba - a black silk-clad stone structure at the heart of the Grand Mosque in Mecca - was built by the Prophet Abraham in biblical times.

Hajj is, put simply, complex. There are several different ways of performing it, and numerous schools of Islamic thought, between which lie many scholarly differences. Here is a breakdown of the steps included in performing hajj.
Posted by: Besoeker || 08/10/2019 02:52 || Comments || Link || E-Mail|| [169 views] Top|| File under:
Terror Networks
Islamic State wages desert-based insurgency in Iraq and Syria
[Long Wars Journal] The Islamic State is far from dead in Iraq and Syria. Despite losing its physical caliphate, the group maintained enough manpower and resources to continue waging an insurgency in both countries. And America's partners and allies may not have adequate resources to finish off or contain the jihadist menace, as they "struggle" to hold territory liberated from the so-called caliphate's grip.

These are just come of the conclusions found in a newly released inspector general report submitted to the US Congress and published online.

The US-led coalition, Combined Joint Task Force ‐ Operation Inherent Resolve (CJTF-OIR), reports that "ISIS has been able to regroup and sustain operations in Iraq and Syria."

One reason is that both the Iraqi Security Forces (ISF) and the Syrian Democratic Forces (SDF) "remain unable to sustain long-term operations, conduct multiple operations simultaneously, or hold territory that they have cleared of ISIS militants."

The US military has had a small presence in Syria. On President Trump's orders, the US withdrew some of those forces. The total number of American soldiers in Iraq and Syria isn't clear, as those figures are contained in the classified portion of the inspector general's report. But the partial withdrawal has already hurt the ability of the SDF to carry on the fight.

CJTF-OIR told the inspector general that the "drawdown decreased the amount of resources and support available to these Syrian partner forces at a time when they need additional reinforcing for counterinsurgency operations against ISIS." Local forces "require much more training and equipment now than during the operations to defeat ISIS territorially," CJTF-OIR said, explaining that stabilization operations and "ground-focused, human-based intelligence" are required "to confront ISIS insurgents effectively."

THE ISLAMIC STATE'S THREE-PART STRATEGY
While the US has been pulling back, the Islamic State (ISIS) has moved forward with its plan to continue waging guerrilla warfare.

ISIS describes its "overarching strategy" for its "desert-based insurgency" as consisting of three parts: "sahara" (desert), "sahwat" (meaning awakenings ‐ a derogatory reference to any Sunni Muslims who oppose the group), and "sawlat" ("hit-and-run operations"). This is according to CJTF-OIR, which submitted responses to the inspector general office's questions.

Therefore, whereas the Islamic State had once proclaimed that is territorial caliphate was "remaining and expanding," the group quickly returned to its insurgent roots after losing its turf, conducting guerrilla-style warfare against all of its enemies in the region.
Posted by: Besoeker || 08/10/2019 07:03 || Comments || Link || E-Mail|| [153 views] Top|| File under: Islamic State
Who's in the News
35
[untagged]
5
Govt of Pakistan
5
Govt of Iran
3
Sublime Porte
3
Commies
3
Narcos
3
Taliban
3
Islamic State
2
Govt of Syria
2
al-Nusra
2
Govt of Pakistain Proxies
1
Houthis
1
Hamas
1
Arab Spring
1
al-Shabaab (AQ)
1
Thai Insurgency
Bookmark
E-Mail Me
The Classics
The O Club
Rantburg Store
The Bloids
The Never-ending Story
Thugburg
Gulf War I
The Way We Were
Bio
Merry-Go-Blog
Hair Through the Ages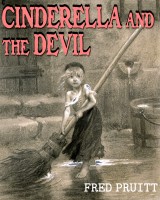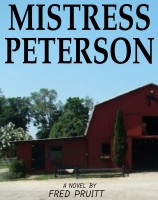 On Sale now!


A multi-volume chronology and reference guide set detailing three years of the Mexican Drug War between 2010 and 2012.

Rantburg.com and borderlandbeat.com correspondent and author Chris Covert presents his first non-fiction work detailing the drug and gang related violence in Mexico.

Chris gives us Mexican press dispatches of drug and gang war violence over three years, presented in a multi volume set intended to chronicle the death, violence and mayhem which has dominated Mexico for six years.
Click here for more information


Meet the Mods
In no particular order...


Steve White
Seafarious
Pappy
lotp
Scooter McGruder
john frum
tu3031
badanov
sherry
ryuge
GolfBravoUSMC
Bright Pebbles
trailing wife
Gloria
Fred
Besoeker
Glenmore
Frank G
3dc
Skidmark
Alaska Paul



Better than the average link...



Rantburg was assembled from recycled algorithms in the United States of America. No trees were destroyed in the production of this weblog. We did hurt some, though. Sorry.
34.204.193.85