-Lurid Crime Tales-
Why Charging Jeffrey Epstein's Alleged Accomplice Is Going to Be Difficult
[Politico] n the days since convicted pedophile Jeffrey Epstein killed himself in a Manhattan jail cell, there has been a growing public outcry asking why his longtime confidante and alleged accomplice Ghislaine Maxwell has not yet been charged. Former FBI Assistant Director Frank Figliuzzi asked, "Why is she still walking around?" And after a photo (since discredited) emerged purporting to show Maxwell eating outside an In-N-Out Burger restaurant, one prominent legal analyst asked, "Why is the most wanted woman in America just walking around L.A.?"
Frank Figliuzzi is a raving nutcase: MSNBC Contributor Frank Figliuzzi Discovers Hidden Nazi Message In White House Statement
Unfortunately, the answer is likely that law enforcement simply does not yet have sufficient evidence to ensure a conviction of Maxwell. If they had enough evidence, they would have charged her already. Getting that evidence will not be anywhere near as easy as some pundits might suggest.

The public outcry for prosecutors to quickly charge Maxwell is understandable. After all, several women, who say they were victims of Epstein, have alleged she procured underage girls for him, bragged about it, and called them "trash." One attorney for victims alleges that Maxwell was an "active participant in the sexual abuse." Maxwell has denied the allegations.

The indictment against Epstein charged him with a sex trafficking conspiracy. That charge allowed prosecutors to include all of Epstein's abuse of minors in multiple jurisdictions‐in New York, Florida and elsewhere‐regardless of when the acts took place. To charge Maxwell with the same conspiracy, prosecutors would need to prove beyond a reasonable doubt that she agreed with Epstein to engage in sex trafficking.

Given that Epstein is dead and that criminals rarely put agreements to commit crime in writing, proof of an agreement between the two would likely rely on circumstantial evidence. But Maxwell would also be criminally responsible for Epstein's conspiracy if she "aided and abetted" the conspiracy. That would require prosecutors to prove that she knew about the criminal conspiracy and helped to make it succeed.

Nonetheless, prosecutors would need to prove beyond a reasonable doubt that Maxwell knew that force, threats of force, fraud or coercion would be used to cause victims to engage in a commercial sex act. The bottom line is that prosecutors would need to prove that Maxwell knew Epstein abused the girls and that he used force, threats of force, fraud, or coercion to do so.
Posted by: Besoeker || 08/22/2019 00:00 || Comments || Link || E-Mail|| [6487 views] Top|| File under:
-Land of the Free
A Michigan Court Case Shows the Right of Armed Self-Defense Is Broader Than You Might Think
[National Review] Brandishing a weapon without firing it is sometimes the appropriate response to a threat.

Yesterday the Michigan Court of Appeals handed down a decision in a highly public and very controversial case that gun owners across the United States should applaud. In short, it demonstrates and validates the value of armed self-defense even when you do not pull the trigger and ‐ crucially ‐ have no cause to pull the trigger. It justifies the brandishing of a gun as pre-emptive measure to block the use of unlawful force.

What do I mean? Hang with me for a moment, because this case is a bit complicated. At its heart is a dispute between Siwatu-Salama Ra, an African-American concealed-carry permit holder from Detroit, and a woman named Channel Harvey. Ra was put on trial for assault with a dangerous weapon and possessing a firearm while committing a felony after she brandished her unloaded pistol at Harvey during a heated confrontation outside Ra's mother's house.

The facts are hotly disputed, but Ra claimed that during the course of an argument, Harvey backed her car into into Ra's vehicle ‐ while Ra's two-year-old daughter was inside, playing. Ra claims she grabbed her daughter out of the car, then grabbed her unloaded gun, "pointed the gun at Harvey's car" and then again demanded that Harvey leave. Harvey testified that Ra was the aggressor, and that she hit Ra's car on accident only after Ra pointed the gun at her. The jury apparently believed Harvey's version of events, and Ra received a two-year prison sentence.

The case was immediately controversial, with critics of the verdict claiming that the case represented "yet another instance of a black gun owner, with the permits to legally carry, defending themselves against violence ‐ and getting punished for it." The NRA tweeted in support of Ra:
Posted by: Besoeker || 08/22/2019 04:51 || Comments || Link || E-Mail|| [6470 views] Top|| File under:
Federal Government Recommends Setting Your Thermostat to a Sweltering 82 Degrees While You Sleep
[PJ] It doesn't matter what season it is, when I'm in bed and trying to sleep I tend to feel hot. Because of that, I almost always need the air conditioning on. And by having the air conditioning on, I mean I like the air in the room to be about 65 or 66 degrees‐at least in the summer, anyways.

Apparently, that's a big no-no according to the federal government, which wants us to keep our houses feeling like the surface of the sun.

To keep your home cool with central air conditioning while also optimizing energy efficiency (and therefore cost), keep the temperature at 78 degrees Fahrenheit or higher.
The suggestion comes from Energy Star, a federal program managed jointly by the Department of Energy and the Environmental Protection Agency that provides information to consumers about energy efficiency practices that not only save consumers money, but also improve air quality and protect the environment.

With record-breaking heat waves becoming the norm, finding ways to beat the heat without busting your budget might seem mystifying, which is why Energy Star provided consumers with a set of energy-saving recommendations on how to best manage central air conditioning in warmer spring and summer months.

It gets worse. According to Energy Star, while you're not at home your thermostat should be set to 85 degrees or higher. Because who doesn't enjoy coming in from the summer heat into a stuffy hothouse? What about people who sweat all summer? Apparently, 78 degrees during the day and 85 degrees at night are supposed to be some sort of relief from the outdoor heat.

Really?

As for overnight, they say you can turn the heat down a whopping three degrees and sleep in 82-degree heat. I guess sleeping in a pool of your own sweat is how Energy Star recommends you cool off.

Posted by: Besoeker || 08/22/2019 01:05 || Comments || Link || E-Mail|| [6486 views] Top|| File under:
Africa Subsaharan
South African court partially bans display of 'apartheid flag'
[Aljazeera] A South African court has partially banned flying the country's apartheid-era national flag, saying such display amounted to "hate speech" and "harassment".

Wednesday's landmark ruling in South Africa's Equality Court in Johannesburg barred the so-called "apartheid flag" - comprised of three stripes of orange, white and blue with the emblems of Britain, the Orange Free State and the South African Republic at its centre - from being displayed except for academic, artistic or journalistic purposes.

THE PROPAGANDA FILMS OF APARTHEID-ERA SOUTH AFRICA
During the ruling, Judge Phineas Mojapelo said any gratuitous display of the old flag was "racist and discriminatory".

"It demonstrates a clear intention to be hurtful, to be harmful and incite harm and it, in fact, promotes and propagates hatred against black people ... it constitutes hate speech," Mojapelo said.

Offenders will not face arrest. However, they will be subject to community service and fines for displaying the flag, which had sometimes been exhibited by far right-wing and conservative groups at political gatherings and at rugby matches.

Supporters of the ban, who have rallied around the #morethanaflag hashtag on social media, likened the ruling to Germany banning the swastika, while opponents said the decision was an infringement on free speech.

The ruling followed a petition to the court by the Nelson Mandela Foundation Trust after the flag was displayed in October 2017 during a protest by white South Africans against the killing of farmers. The foundation, which is the custodian of former president and freedom fighter Nelson Mandela's archives and legacy, argued that flying the flag showed nostalgia for the old days.



Related: The Observation Post (OP) - The inconvenient and unknown history of South Africa's national flags.
Posted by: Besoeker || 08/22/2019 00:00 || Comments || Link || E-Mail|| [6479 views] Top|| File under:
China-Japan-Koreas
Lawmakers Condemn Chinese Influence through Confucius Institutes on College Campuses
[National Review] Universities in the U.S. have long been home to studies of other languages and cultures, but it's becoming clear cultural exchange is not what the Chinese government had in mind by funding so-called "Confucius Institutes" on American campuses.

FBI director Christopher Wray recently testified that they exist "to encourage censorship, to restrict academic freedom, et cetera" as a platform for Chinese propaganda. There is a "fairly significant pattern of espionage" with their host colleges, Wray added.

Two bills have come up to combat Chinese influence at universities. Last year, Senator Ted Cruz introduced the Stop Higher Education Espionage and Theft Act, aimed at identifying foreign threats to American education and revoking their access.

In June this year, Senator Chuck Grassley introduced the Foreign Agents Disclosure and Registration Enhancement Act, designed to increase financial disclosure requirements for foreign actors that fund activities on American campuses. It's already receiving bipartisan support from Senators Diane Feinstein, Jeanne Shaheen, John Cornyn, Todd Young, and Marco Rubio.
Posted by: Besoeker || 08/22/2019 04:46 || Comments || Link || E-Mail|| [6465 views] Top|| File under: Commies
Home Front: Politix
Tlaib And Omar Try To Sneak Into Israel Stacked On Top Of Each Other Inside A Trenchcoat
[Babylon Bee] TEL AVIV‐Representatives Ilhan Omar and Rashida Tlaib were denied entry into Israel, but that wasn't going to stop these two clever women from visiting the country they hate so much. So they hatched a plan, and it almost worked.

It was late in the day when a very wobbly, eight-foot-tall figure in a trench coat approached Tel Aviv's airport security checkpoint, the person's face obscured behind sunglasses. "Hello. Am I a very tall Jew and I would like to come into Israel. Oy vey," said the person in a deep voice that sounded a bit off.

"Now we don't have anything against tall people," explained IDF soldier Dan Edelstein, who was manning the checkpoint at the time, "but we tend to be cautious at our ports of entry -- you know, with everyone always trying to murder us -- so we thought we should check out this person a bit more closely."

Edelstein said they asked the person his name and where he was from, which led to sounds like whispering coming from inside the trenchcoat before getting the answer that his name was "Bob" and he was from "Israel City, Israel." Though there was nothing wrong with those answers, they decided to take "Bob" to a back room for more questioning. At that time, the trenchcoat got caught in a door and came off, revealing that underneath was Ilhan Omar sitting on Rashida Tlaib's shoulders.
Posted by: Besoeker || 08/22/2019 01:34 || Comments || Link || E-Mail|| [6468 views] Top|| File under:
Harry Reid tries out new role: truth-teller, warning Dems over open borders and Medicare for all
[American Thinker] Congressional Democrats, even their leaders Nancy Pelosi and Chuck Schumer, have been bullied into silence by the radicals who have grabbed media attention and who appear to have the ability to mobilize their followers to defeat recalcitrant Dems in primaries, the way that Joe Crowley's long House career was abruptly terminated by Alexandria Ocasio-Cortez.

So deep is the fear that virtually the entire presidential field has offered lip service to socialized medicine for all ‐ including anyone who can cross our southern border, while keeping that border wide open.

As serious policy, it is madness, as anyone who can think two chess moves ahead realizes.

Offering free health care to border violators can only attract the world's sick people, and bankrupt our treasury. Politically, it would drive away voters. But none dare call it insanity for fear of retaliation.

Enter Harry Reid, the former Senate leader of the Democrats, who mysteriously retired from politics shortly after suffering serious bodily injuries ‐ broken bones around his eye and ribs -- that he claimed were the result of exercise equipment. Reid sued the maker of the exercise band that he claimed slipped from his grip and caused his injuries, but a Las Vegas jury rejected the claim of liability,

In a farewell video he explained that after having a time-out to recover from his injuries and undergo multiple surgeries, he realized that there were important things outside the life of politics. He also denied that losing the Senate majority and suffering his injuries had anything to do with his decision. (He didn't bother denying the speculation that rather than exercise equipment, his injuries were a lesson delivered by goons, old-fashioned Nevada-style.)


Posted by: Besoeker || 08/22/2019 00:46 || Comments || Link || E-Mail|| [6472 views] Top|| File under:
Home Front: Culture Wars
Quang Nguyen - The Difference btwn Legal and Illegal
[WeAreSC.com] VIETNAMESE IMMIGRANT -- Well Done. The difference between legal and illegal. This is something everyone in America should read….It looks like we did some good after all!

On Saturday, July 24th, 2010 the town of Prescott Valley, AZ, hosted a Freedom Rally. Quang Nguyen was asked to speak on his experience of coming to America and what it means. He spoke the following in dedication to all Vietnam Veterans. Thought you might enjoy hearing what he had to say:

Start Quote:

35 years ago, if you were to tell me that I am going to stand up here speaking to a couple thousand patriots, in English, I'd laugh at you. Man, every morning I wake up thanking God for putting me and my family in the greatest country on earth. I just want you all to know that the American dream does exist and I am living the American dream. I was asked to speak to you about my experience as a first generation Vietnamese-American, but I'd rather speak to you as an American.

If you hadn't noticed, I am not white and I feel pretty comfortable with my people. I am a proud US citizen and here is my proof. It took me 8 years to get it, waiting in endless lines, but I got it, and I am very proud of it.

I still remember the images of the Tet offensive in 1968, I was six years old. Now you might want to question how a 6-year-old boy could remember anything. Trust me, those images can never be erased. I can't even imagine what it was like for young American soldiers, 10,000 miles away from home, fighting on my behalf.

35 years ago, I left South Vietnam for political asylum. The war had ended At the age of 13, I left with the understanding that I may or may not ever get to see my siblings or parents again. I was one of the first lucky 100,000 Vietnamese allowed to come to the US. Somehow, my family and I were reunited 5 months later, amazingly, in California. It was a miracle from God.

If you haven't heard lately that this is the greatest country on earth, I am telling you that right now. It was the freedom and the opportunities presented to me that put me here with all of you tonight. I also remember the barriers that I had to overcome every step of the way. My high school counselor told me that I cannot make it to college due to my poor communication skills. I proved him wrong. I finished college. You see, all you have to do is to give this little boy an opportunity and encourage him to take and run with it. Well, I took the opportunity and here I am.

This person standing tonight in front of you could not exist under a socialist/communist environment. By the way, if you think socialism is the way to go, I am sure many people here will chip in to get you a one-way ticket out of here. And if you didn't know, the only difference between socialism and communism is an AK-47 aimed at your head. That was my experience.

In 1982, I stood with a thousand new immigrants, reciting the Pledge of Allegiance and listening to the National Anthem for the first time as an American. To this day, I can't remember anything sweeter and more patriotic than that moment in my life.

Fast forwarding, somehow I finished high school, finished college, and like any other goofball 21 year old kid, I was having a great time with my life I had a nice job and a nice apartment in Southern California. In some way and somehow, I had forgotten how I got here and why I was here.

One day I was at a gas station, I saw a veteran pumping gas on the other side of the island. I don't know what made me do it, but I walked over and asked if he had served in Vietnam. He smiled and said yes. I shook and held his hand. This grown man's eyes began to well up. I walked away as fast as I could and at that very moment, I was emotionally rocked. This was a profound moment in my life. I knew something had to change in my life. It was time for me to learn how to be a good citizen. It was time for me to give back.

You see, America is not just a place on the map, it isn't just a physical location. It is an ideal, a concept. And if you are an American, you must understand the concept, you must accept this concept, and most importantly, you have to fight and defend this concept. This is about Freedom and not free stuff. And that is why I am standing up here

Brothers and sisters, to be a real American, the very least you must do is to learn English and understand it well. In my humble opinion, you cannot be a faithful patriotic citizen if you can't speak the language of the country you live in. Take this document of 46 pages - last I looked on the Internet, there wasn't a Vietnamese translation of the U.S. Constitution. It took me a long time to get to the point of being able to converse and until this day, I still struggle to come up with the right words. It's not easy, but if it's too easy, it's not worth doing

Before I knew this 46-page document, I learned of the 500,000 Americans who fought for this little boy. I learned of the 58,000 names inscribed on the black wall at the Vietnam Memorial. You are my heroes. You are my founders.

At this time, I would like to ask all the Vietnam veterans to please stand. I thank you for my life. I thank you for your sacrifices, and I thank you for giving me the freedom and liberty I have today. I now ask all veterans, firefighters, and police officers, to please stand On behalf of all first generation immigrants, I thank you for your services and may God bless you all.


Quang Nguyen
Creative Director/Founder
Caddis Advertising, LLC
"God Bless America"
"One Flag, One Language, One Nation Under God"
This young man gets it. He's the immigrants that make this nation, not the Gimmigrants. More like him!


More from Quang Nguyen
Posted by: Besoeker || 08/22/2019 08:13 || Comments || Link || E-Mail|| [6478 views] Top|| File under:
Ann Coulter: Why the New York Times Is Unreformable and Must Die
[Breitbart] Even before The New York Times launched its "All Slavery, All the Time" project, no one could accuse that paper of skimping on its race coverage, particularly stories about black males killed by white(ish) police officers.

Here's one you haven't heard about. I happened upon it by sheer accident.

Antwon Rose II was a 17-year-old boy shot by an East Pittsburgh police officer in June 2018 after he bolted from a jitney car that had been stopped by the officer. The Times published about a half-dozen stories on Antwon Rose ‐ or as the Times calls him, "Antwon, who was unarmed."

After the officer was acquitted on all charges in March of this year, the Times ran an article by Adeel Hassan on the verdict.

Here's what you would learn from the Times:

‐ Antwon was unarmed.

‐ Antwon "was in his high school's honors program."

‐ Antwon "played basketball and the saxophone."

‐ Antwon "volunteered for a local charity."

‐ In 2016, Antwon wrote a poem titled, "I Am Not What You Think!" which included these lines:
I see mothers bury their sons
I want my Mom to never feel that pain.

‐ A policeman stopped the gold Chevy Cruze Antwon "was riding in" because it "matched the description" of a car "involved" in a drive-by shooting minutes earlier.

‐ The jury consisted of nine whites and three African Americans.

If you read the Times piece, all you would know is that an honor student who loved his mom... was KILLED for the crime of riding in a car similar to one that had just been used in a crime.

Wow. Just wow.

Here are some of the facts the Times left out:
‐ The gold Chevy Cruze Antwon fled did not merely "match the description of" a car used in a drive-by shooting: It was the car used in the drive-by shooting, as proved by surveillance video posted online days after the shooting and shown to the jury.

‐ The video shows 13 shots being fired from the back seat of that exact car, with ‐ according to the prosecutor ‐ Antwon riding in the front seat.

‐ The backseat passenger, Zaijuan Hester, later pleaded guilty to the drive-by shooting.

‐ One of the victims of the drive-by shooting told police it was Antwon who shot him. "The beef was between me and him," William Ross told a Pennsylvania State Police officer. "That car came by, he shot me, I ran to the store."

‐ The jitney driver told police that, right before the shooting started, he heard the backseat passenger ask, "Is that him?"

‐ The gun used in the drive-by was recovered in the back seat of the car.

‐ A stolen gun was found under Antwon's seat, an empty magazine in Antwon's pants pocket, and there was gunpowder residue on Antwon's hands.

‐ The car stopped by the officer was riddled with bullet holes.

‐ The jury that unanimously acquitted the officer was led by an African-American foreman, who stoutly defended the verdict.

None of that made it into the Times story on the trial's conclusion.


(more at link)
Posted by: Phaick Uneretle6310 || 08/22/2019 00:00 || Comments || Link || E-Mail|| [6465 views] Top|| File under: Commies
Who's in the News
28
[untagged]
5
Govt of Iran
5
Islamic State
4
Commies
3
Taliban
3
Govt of Iran Proxies
2
Govt of Pakistan
2
Hamas
2
Houthis
2
Moslem Colonists
2
Sublime Porte
1
Hezbollah
1
al-Nusra
1
Human Trafficking
1
Arab Spring
1
Govt of Saudi Arabia
1
Govt of Sudan
1
Lashkar e-Taiba
1
Haqqani Network
Bookmark
E-Mail Me
The Classics
The O Club
Rantburg Store
The Bloids
The Never-ending Story
Thugburg
Gulf War I
The Way We Were
Bio
Merry-Go-Blog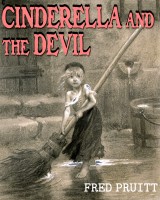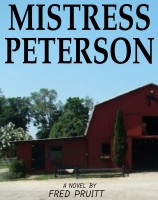 On Sale now!


A multi-volume chronology and reference guide set detailing three years of the Mexican Drug War between 2010 and 2012.

Rantburg.com and borderlandbeat.com correspondent and author Chris Covert presents his first non-fiction work detailing the drug and gang related violence in Mexico.

Chris gives us Mexican press dispatches of drug and gang war violence over three years, presented in a multi volume set intended to chronicle the death, violence and mayhem which has dominated Mexico for six years.
Click here for more information


Meet the Mods
In no particular order...


Steve White
Seafarious
Pappy
lotp
Scooter McGruder
john frum
tu3031
badanov
sherry
ryuge
GolfBravoUSMC
Bright Pebbles
trailing wife
Gloria
Fred
Besoeker
Glenmore
Frank G
3dc
Skidmark
Alaska Paul



Better than the average link...



Rantburg was assembled from recycled algorithms in the United States of America. No trees were destroyed in the production of this weblog. We did hurt some, though. Sorry.
3.215.79.116

Help keep the Burg running! Paypal: