-Lurid Crime Tales-
Did FBI and CIA have an agent provocateur who tried to entrap the Trump Organization in a Russia deal?
[American Thinker] Judicial Watch is hot on the trail of a potentially explosive revelation: that an agent who had previously worked for the FBI and CIA as an informant -- recruited by Andrew Weissmann in 1998! -- actively tried to set up a business deal between the Trump Organization and Russian interests, in order to implicate Trump with "collusion." In a press release, JW lays out the background of its new FOIA lawsuit seeking:

...all records of communications, including FBI 302 interview reports and offer agreements between former Special Counsel Robert Mueller's office and Felix Sater, a former Trump organization official who was recently confirmed to be an informant for the FBI and CIA. Sater reportedly pushed a Russian real estate deal in 2016 while working at the Trump organization.

Sater reportedly "began working with the Federal Bureau of Investigation in 1998, after he was caught in a stock-fraud scheme." It was Andrew Weissmann who, as supervising assistant U.S. attorney, signed the agreement that brought Sater on as a government informant. Federal prosecutors wrote a letter to Sater's sentencing judge on August 27, 2009, in an effort to get him a lighter sentence: "Sater's cooperation was of a depth and breadth rarely seen."

Sater also was reportedly a CIA informant in the mid-2000s for the CIA during his undercover work with Russian military and intelligence officers.

So, Andrew Weissmann, the real head of the Mueller probe and partisan supporter of Hillary Clinton's candidacy so enthusiastic that he was at her "victory celebration" as the polls closed in 2016, a ruthless prosecutor with a checkered ethics track record, already had an asset in place in the Trump Organization by the time the Special Counsel was appointed and the team assembled. And that informant provided a lot of information to Weissmann's team:

The Mueller report mentions Sater more than 100 times but fails to mention that he was an active undercover informant for the FBI/CIA for more than two decades. In 2017, Sater was the subject of two interviews conducted under a proffer agreement with Mueller's office according to page 69, footnote 304 of Mueller's report on his Russian collusion investigation.

And, according to JW's investigator Micah Morrison:

Beginning in late 2015, Sater repeatedly tried to arrange for [Trump attorney Michael] Cohen and candidate Trump, as representatives of the Trump Organization, to travel to Russia to meet with Russian government officials and possible financing partners.

Though his proposal appears to have been rejected by the Trump campaign, Sater persisted. "Into the spring of 2016," the Mueller Report notes, "Sater and Cohen continued to discuss a trip to Moscow." Sater emails Cohen that he is trying to arrange a meeting between "the 2 big guys," Putin and Trump.

Sater's re-emergence "suggests the possibility of a more sinister counter-narrative: that someone may have been trying to lure Trump into a trap‐a politically damaging entanglement with Moscow money," Morrison wrote.

Those discussions between the Trump Organization and Russian interests are the basis of much of the impeachment-mongering of the Democrats. If it turns out that those discussions were pushed by an agent of Andrew Weissmann well into 2016, then it certainly looks like a case of entrapment, pushed by a federal prosecutor devoted to the Democrats' leading candidate for president.
Posted by: Besoeker || 09/19/2019 06:34 || Comments || Link || E-Mail|| [10799 views] Top|| File under:
Nation's Murderous Psychopaths Undecided On Whether They'll Follow New Gun Laws
[Babylon Bee] WASHINGTON, D.C.‐Democrats such as Beto O'Rourke have proposed a number of new gun laws, such as universal background checks, a ban on magazines that hold more than ten bullets, and possibly even a "mandatory buyback" of some weapons such as AR-15s. While these laws are likely to be a headache for law-abiding gun owners, the nation's murderous psychopaths aren't quite certain how the laws will affect them.

"The background check sounds concerning," explained deranged murderer Steve Mason, known as "Murdering Steve" to his friends. "I would definitely fail it since I'm a well-known psychopath. But I've never actually purchased a gun through a gun-dealer; I just steal all my murder weapons. And so far no one has proposed a background check on theft, so I think I'm good."

Jake Foster, who is planning a shooting spree, expressed similar concerns about the ban on "high-capacity" magazines. "Having to do a shooting spree and reloading after every tenth shot does sound irritating," said Foster. "Despite the law, I might just use a high-capacity magazine anyway. I guess the question is whether I'm willing to deal with a possible fine on top of the multiple counts of murder."

One law murderous psychopaths did seem excited about was the AR-15 buyback. "If they offer a lot of money for my AR-15, it could be pretty worthwhile," said nutjob Craig McGee. "Then I can use that money to buy more guns just as lethal... but through the black market, of course. Gotta avoid those background checks."
Posted by: Besoeker || 09/19/2019 02:11 || Comments || Link || E-Mail|| [10795 views] Top|| File under:
Michelle Malkin: Corporate America at Center of Open Borders Inc.
[Breitbart] "Corporate America [is] right at the center of Open Borders Inc.," said Michelle Malkin, referring to a network of interests ‐ financial, ideological, and political ‐ invested in perpetuating the status quo of both legal and illegal immigration.

She joined Tuesday's edition of SiriusXM's Breitbart News Tonight with hosts Rebecca Mansour and Joel Pollak to discuss her latest book, Open Borders Inc.: Who's Funding America's Destruction?, ahead of a scheduled Thursday Senate vote on S. 386, the Fairness for High-Skilled Immigrants Act.
Informally named the "country caps" bill, S. 386 would remove country-based limits on H-1B visa issuances.

"The hatred by the left and the Democrat Media Complex ... as Andrew Breitbart made so clear to people ‐ that nexus, and how they cooperate to foist false narratives. These caravans didn't just start happening when Trump took office. In fact, for several years now, the media has not paid attention to it," Malkin said.

Various Catholic organizations are beneficiaries of contracts with the federal government to service refugees, noted Malkin.

"The U.S. Conference of Catholic Bishops, of course, is the biggest bigfoot when it comes to lobbying for amnesty and an unlimited pipeline of refugees because they're one of the nine holders of those exclusive, lucrative contracts for refugee resettlement," Malkin said. "The Catholics even have their own social justice arm of lawyers who are down at the border working with other NGOs and Soros-funded groups ... who are there to provide know-your-rights-seminars as soon as they greet people at the border."

Malkin added, "[There are] countless stories of people being coached to supply manufactured stories of persecution to game our asylum system. It's amazing how this network all works together and how they're all getting a cut of it."
Posted by: Besoeker || 09/19/2019 02:03 || Comments || Link || E-Mail|| [10793 views] Top|| File under:
-Land of the Free
Virginia Colleges Use Racial Considerations in Admissions Process
[Breitbart] The Center for Equal Opportunity released a report earlier this month that shows colleges in Virginia, including those considered elites on the university landscape, are considering race in the admissions process.

The center's research fellow, Althea Nagai, compiled the report focused on five public universities in the commonwealth: University of Virginia, William & Mary, Virginia Tech, James Madison University, and George Mason University.

"We uncovered a significant amount of discrimination, especially at the first two schools," the center said in a press release about the report.

"Over the years, CEO has obtained data, as we did here, from public colleges and universities through state freedom of information laws, analyzed what we found, and released dozens of studies of schools all over the country," the press release said.

The report was released in conjunction with the Federalist Society's Regulatory Transparency Project.

"Virginia's public universities are perhaps the country's most selective among those still allowed to use racial and ethnic preferences (California, for example, and a number of other states have banned such discrimination as a matter of state law)," the center said of its report.
Posted by: Besoeker || 09/19/2019 02:37 || Comments || Link || E-Mail|| [10795 views] Top|| File under:
China-Japan-Koreas
China Losing $97 Million a Day Due to Attacks on Saudi Arabia Oil Facilities
Hat tip to Rantburg's much missed Steve White.

[EpochTimes] Drone attacks on Soddy Arabia


...a kingdom taking up the bulk of the Arabian peninsula. Its primary economic activity involves exporting oil and soaking Islamic rubes on the annual hajj pilgrimage. The country supports a large number of princes in whatcha might call princely splendor. When the oil runs out the rest of the world is going to kick sand in the Soddy national face...


's oil facilities are costing China another $97 million a day as the largest customer of Saudi Arabia, and the world's biggest crude oil importer.

The Sept. 14 attack by ten armed drones on state-owned Aramco's Khurais oilfield was launched from over 745 miles (1,200 kilometers) away by Iran's Houthi sock puppets
Continued on Page 49
Posted by: trailing wife || 09/19/2019 00:04 || Comments || Link || E-Mail|| [10795 views] Top|| File under: Commies
Home Front: Politix
Contesting the Progressives' Takeover of Vermont
[American Thinker] Recently, the state of Vermont announced that pension and health benefits for state employees and teachers are underfunded to the tune of $4.5 billion (in a tiny state of just 627,180 residents). Then, in protest against Trump administration rule changes, it diverted some $750,000 from state coffers (each year, indefinitely) to fund abortion services through Planned Parenthood rather than continue to accept federal subsidies which had been proffered since 1970.

Many Vermonters, like most Americans, are struggling to pay their property taxes. I live on land passed down to me from my great-great-great-great-grandfather, in a house I built by sawing timbers on the 6.5 acre lot, on a foundation I constructed with granite block. There is no mortgage -- and also no running water, no septic system, no plumbing or electric, and the driveway is impassable without four-wheel drive. But our real estate taxes are just under $2,500 annually, roughly equivalent to a $65,000, 30-year mortgage at current rates. Yet, in 30 years that phantom tax mortgage will not be paid off -- it will be massively larger.

Vermonters love their state, but most are struggling to afford to live here. Many are paying $10,000 or more annually in real estate taxes on family land, which is often in a "current use" conservation program -- but still the taxes escalate. Retirees sell up and live in RVs, "going mobile" to avoid taxes. Young people seek tiny houses to shrink what the Vermont government can siphon off from their incomes. But still the government bureaucracy swells, regardless of the underlying economy.

Vermont boasts the fifth highest property tax in the nation, but the 24th lowest median income, and the 19th lowest home values. In stark contrast, neighboring New Hampshire has the second highest real estate taxes -- but no sales tax, and the sixth highest median income in the nation. Meanwhile, Vermont offers the fourth largest amount of welfare benefits per capita in the nation, granting $42,350 annually in pre-tax equivalents:
Posted by: Besoeker || 09/19/2019 06:56 || Comments || Link || E-Mail|| [10797 views] Top|| File under:
Rush: Millions of Americans Are Seething ‐ a Trump Landslide Wouldn't Surprise Me
[Rush] You're never going to see that reflected in news media. But I'm gonna tell you what I think is happening out there. And I go up and down on this. I think it consistently, but some days I really, really think it. Other days, it's kind of not as intense. I think that there is, across a vast expanse of this country, I think that there are millions and millions and millions of Americans who are quietly seething, quietly enraged over everything that has gone on here since Trump was inaugurated.

The Mueller investigation, the false, phony claims of collusion that amounted to nothing. The media's acting like, "Nothing happened. Okay. So we failed." They're not even calculating the damage to their ongoing reputations and credibility. But it is blown to smithereens. And they keep building on that. They keep adding to. Here comes this phony baloney Kavanaugh thing where it is learned that an editor spiked the very bit of morsel evidence in the story that would have disqualified the story from running.

This stuff doesn't happen in a vacuum. People are I think ‐ well, I don't want to put numbers on it. If Trump won 40 states, I don't think I'd be surprised. I believe that America is still constituted by a majority of what I call normal people. I think they're all outraged over this. They're livid and they're seething. But the media's never gonna find 'em and the media's never gonna report their attitudes. The media's not looking for that.
Posted by: Besoeker || 09/19/2019 02:54 || Comments || Link || E-Mail|| [10795 views] Top|| File under:
New York Times Changes Name To 'The Double Standard'
[Babylon Bee - Satire, Herb] Amid heavy criticism of recent hire Sarah Jeong to the editorial board of The New York Times, the newspaper announced Monday morning it would be changing its name to The Double Standard in order to better reflect the two sets of standards it uses to judge whether or not an offensive statement is racist.

The change took effect this morning, with the name serving as a helpful reminder for the wildly inconsistent benchmarks used to judge people of differing worldviews and races.

"See, we aggressively attack racism in all its forms all day long, but then we went and hired a woman who tweeted extremely racist things about white people," wrote James Bennet, Editorial Page Editor, in a piece for the Standard explaining the name change. "To top it all off, we defended her and said we knew about the tweets going in, excusing her racist comments as simply satire, or just fighting fire with fire or something."

"There was a lot of confusion over that whole thing. So we decided to just come right out and identify our ever-shifting double standard for readers right in the title of our esteemed paper."

The paper will also now include a helpful tag on each article, identifying whether or not the subject of a piece is being held to the set of standards the paper uses for liberals, or the much different set of standards the paper uses for conservatives, religious people, and "really anyone not on board with a far-left agenda."

At publishing time, the newly christened Double Standard had begun considering changing its name to The Quadruple Standard.
Posted by: Frank G || 09/19/2019 00:00 || Comments || Link || E-Mail|| [10794 views] Top|| File under:
Home Front: Culture Wars
Where have all the heroes gone?
[American Thinker] In a season of grotesque sexual misbehavior by (as always) men of the Left, one sorta wonders how it ever came to be. Not that long ago, the women of the Left assured us that Bill Clinton's misbehavior in the Oval Office was "just sex" and no big deal. It was a sixties attitude ‐ free love and get-out-of-our-bedrooms and such. In that spirit at least one female reporter volunteered a gratitudinous freebie to the then-president for his, uh, services to the cause.

No trace of that attitude attaches to #MeToo, the latest version of the Left's complex and contradictory approach to relations between the sexes. If the sixties attitude treated sex playfully (at least as re: Bill Clinton), #MeToo seems convinced that men are too dangerous for sex and must be punished for their maleness. To be sure, the Epstein revelations seemed to underscore the point about toxic masculinity. If you ever wondered what a toxic male looks like, look no farther than Jeff.

Into this alarming environment comes TV fare showcasing the idea that women aren't as good as men, but better. Computer hackers, car-jackers, detectives, doctors, lawyers, spaceship commanders ‐ all better than their male counterparts. And they can fight! Little bitty women with toothpick arms beat up whole gangs of muscular male brutes with square jaws and hairy bellies. In the next scene, these gals turn on the charm in scanty evening gowns as the guys line up panting.

I don't watch the comic book flicks where the female hero with exaggerated curves, dressed to bring these assets into unmissable relief, beats up the worst villains in the universe, but it's hard to escape the ads. Gotta be quick on the remote.

The point, among others, is that the male hero has all but disappeared from the cultural scene. For that matter, so have just ordinary guys who do what ordinary guys do, who laugh a lot and look on the sunny side, who aren't wimpy and weepy and angst-ridden. For the female-driven Left, only girls have complex personalities drawn with depth and (possible) insight, who bravely overcome abuse and march grimly on to set the example for the abused sisterhood coming up behind them.

If this is how progressives see the world, small wonder we normals (hat tip: Kurt) don't get it. Progs choose to hang out down in the dumps, moping about how unfair it all is, rather than focusing on the fun things, the funny things, the gorgeous things, the interesting things, the curious things, the sweet things, the awesome things. It's true that the world is full of evil, but this ought not shut down seeing the rest.

It's lefty despair that makes modern culture so unbearable. Despair drives lefties from one extreme to the other so that what they said in their youth contradicts what they say in their oldth. They are out of balance, and instead of swinging back toward the center, they go ever farther out, getting ever unhappier.

And completely unnecessary. You can't control much of what the world throws at you, but you can control your attitude toward it. For most of us, it is possible to choose to look on the sunny side, to keep that stiff upper lip, to opt for good cheer over blue funk. Seeing the human condition as both comedy and tragedy keeps us in balance and out of the Lefty Slough of Despond.


Posted by: Besoeker || 09/19/2019 06:31 || Comments || Link || E-Mail|| [10796 views] Top|| File under:
VDH: President Trump's Total Culture War
[Townhall] Donald Trump is waging a nonstop, all-encompassing war against progressive culture, in magnitude analogous to what 19th-century Germans once called a Kulturkampf.

As a result, not even former President George W. Bush has incurred the degree of hatred from the left that is now directed at Trump. For most of his time in office, Trump, his family, his friends and his businesses have been investigated, probed, dissected and constantly attacked.

In 2016 and early 2017, Barack Obama appointees in the FBI, CIA and Department of Justice tried to subvert the Trump campaign, interfere with his transition and, ultimately, abort his presidency. Now, congressional Democrats promise impeachment before the 2020 election.

The usual reason for such hatred is said to be Trump's unorthodox and combative take-no-prisoners style. Critics detest his crude and unfettered assertions, his lack of prior military or political experience, his attacks on the so-called bipartisan administrative state, and his intent to roll back the entire Obama-era effort of "fundamentally transforming" the country leftward.

Certainly, Trump's agenda of closing the border, using tariffs to overturn a half-century of Chinese mercantilism, and pulling back from optional overseas military interventions variously offends both Democrats and establishment Republicans.

Trump periodically and mercurially fires his top officials. He apparently does not care whether the departed write damning memoirs or join his opposition. He will soon appoint his fourth national security adviser within just three years.
Posted by: Besoeker || 09/19/2019 06:28 || Comments || Link || E-Mail|| [10796 views] Top|| File under:
Re-Engineering Humans: An Old Solution to Climate Change
h/t Instapundit


It's no coincidence that global warming took off as an issue just as the Soviet Union fell; it's top-down centralized government's last best hope of controlling the masses. And like other forms of totalitarian worldviews, it doubles as a religion as well, as Czech President Vaclav Klaus noted late last year:

"I'm convinced that after years of studying the phenomenon, global warming is not the real issue of temperature," said Klaus, an economist by training. "That is the issue of a new ideology or a new religion. A religion of climate change or a religion of global warming. This is a religion which tells us that the people are responsible for the current, very small increase in temperatures. And they should be punished."

Of course, it's no fun for totalitarians unless they can punish people en masse. An article at Live Science titled, "Engineering Humans: A New Solution to Climate Change?" should leave all but the truest believers of "global warming/climate change/climate chaos/whatever it's called this week" more than a little terrified:


Sooner, or later (hopefully not too late) we'll have to go full MacDonough on these "people"
Posted by: g(r)omgoru || 09/19/2019 01:29 || Comments || Link || E-Mail|| [10793 views] Top|| File under:
The Southern Slave Economy Was Anti-Capitalistic
h/t Instapundit


The discussion around the political economy of slavery has been one of the central debates in the academic study of the Peculiar Institution in the Antebellum South. Traditionally, the Southern economy was considered non-capitalistic and pre-bourgeoise; a pre-industrialized economy that struggled to thrive due to the lack of incentives imposed by slave labor, the absence of a legal framework that stimulated the emergence of capitalism and a backward, agriculture-based economy.

...In other words, the South was an inefficient economy where the entrepreneurial search for profits typical of capitalist economies was secondary. Instead, a quasi-aristocratic class (the planters) acted like medieval landowners more concerned about their culture of honor, power, and appearances than maximizing profits.

This analysis was challenged by the publication in 1974 of the controversial work Time on the Cross: The Economics of American Slavery. The authors, Nobel-awarded economist Robert W. Fogel and economic historian Stanley L. Engerman, applied novel econometric techniques to the study of slavery.

In a nutshell, Fogel and Engerman (F&E) concluded that:

i) slavery was economically profitable;

ii) slave labor was more efficient than free labor;

iii) planters behaved as modern entrepreneurs in a capitalist economy; and

iv) the South was not as underdeveloped as it had been suggested in comparison with the North.

In short, F&E suggested that the Southern economy was mostly capitalistic despite being largely based on slave labor. To what extent are these conclusions accurate?

...In any case, the level of coordination achieved by the market process when it comes to allocating human capital to its most productive uses cannot be attained in a slave economy. Furthermore, the lack of incentives under slavery kills the productive capacity of workers, reducing the overall efficiency. Therefore, F&E's thesis on the superior efficiency of slave labor cannot be convincingly sustained.

...It cannot be denied that the South incorporated certain aspects of capitalism due to the fact that its economy largely depended on the demand for cotton that came from several parts of the world. However, the South lagged behind the North in terms of urbanization and economic and social development precisely because market capitalism did not seep through the channels of the Southern economy.

The Peculiar Institution was, without doubt, the main cause of the economic, political, and social backwardness in the Antebellum South.

Posted by: g(r)omgoru || 09/19/2019 01:18 || Comments || Link || E-Mail|| [10796 views] Top|| File under:
Who's in the News
39
[untagged]
6
Govt of Pakistan
6
Islamic State
4
Taliban
3
Govt of Iran
2
Govt of Saudi Arabia
2
al-Nusra
2
Govt of Syria
2
Moslem Colonists
1
Muslim Brotherhood
1
Commies
1
Hamas
1
Antifa
1
Govt of Iran Proxies
1
Arab Spring
1
Sublime Porte
Bookmark
E-Mail Me
The Classics
The O Club
Rantburg Store
The Bloids
The Never-ending Story
Thugburg
Gulf War I
The Way We Were
Bio
Merry-Go-Blog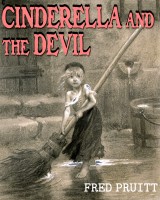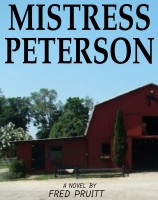 On Sale now!


A multi-volume chronology and reference guide set detailing three years of the Mexican Drug War between 2010 and 2012.

Rantburg.com and borderlandbeat.com correspondent and author Chris Covert presents his first non-fiction work detailing the drug and gang related violence in Mexico.

Chris gives us Mexican press dispatches of drug and gang war violence over three years, presented in a multi volume set intended to chronicle the death, violence and mayhem which has dominated Mexico for six years.
Click here for more information


Meet the Mods
In no particular order...


Steve White
Seafarious
tu3031
badanov
sherry
ryuge
GolfBravoUSMC
Bright Pebbles
trailing wife
Gloria
Fred
Besoeker
Glenmore
Frank G
3dc
Skidmark



Better than the average link...



Rantburg was assembled from recycled algorithms in the United States of America. No trees were destroyed in the production of this weblog. We did hurt some, though. Sorry.
3.235.180.193

Help keep the Burg running! Paypal: