-Lurid Crime Tales-
Megyn Kelly Releases Interview with Fired Staffer at Center of ABC's Epstein Cover-Up [Video]
[PJ] At NewsBusters, Curtis Houck writes, "On Friday afternoon, Megyn Kelly continued her return to the news business in a bombshell interview with Ashley Bianco, the former ABC News producer who was fired after only four days at CBS News for allegedly being behind the tape of ABC's Amy Robach admitting that the network quashed her reporting about alleged serial pedophile Jeffrey Epstein."

After Kelly recapped what's transpired thus far in the media's handling of the Epstein case and his alleged suicide, Kelly introduced Bianco by asking if she was the person who leaked the tape.

Bianco repeatedly denied being the person who shared the Robach tape and, later in the interview, added that she had never even heard of the James O'Keefe-led group until this week:

KELLY: Did you leak the tape?

BIANCO: I did not.

KELLY: Not to anyone?

Bianco explained that, on August 19, she watched Robach's comments live from her desk and that, according to a colleague, Robach knew her comments were not only broadcasted in-house, but also to "all the affiliates," so there could be any number of possible suspects.
Posted by: Besoeker || 11/09/2019 02:47 || Comments || Link || E-Mail|| [6477 views] Top|| File under:
Mexican Ambassador Blames Drug Cartel Violence On Addicted Gringos
[Federalist] The Mexican ambassador to the United States responded to Missouri Sen. Josh Hawley's call to sanction Mexico for the recent escalation of violence from the nation's ruling drug cartels by blaming the American public's demand for black-market drugs.

"My government categorically rejects your recent mischaracterization on Mexico not actively combating transnational organized crime and suggesting to impose sanctions on Mexican officials," Ambassador Martha Barcena wrote to Hawley, adding in a handwritten note at the end of the letter that she hopes to address the matter with the senator personally to discuss how to "reduce drug demand in the U.S."

The letter from the Mexican government insinuating American demand for illicit substances is a key driver for cartel violence comes a day after Hawley called on Congress to impose sanctions on Mexico following an ambush that killed nine Americans on Monday.

"With Mexico, enough is enough," Hawley declared. "US government should impose sanctions on Mexican officials, including freezing assets, who won't confront cartels. Cartels are flooding MO w/ meth, trafficking children, & openly slaughtering American citizens. And Mexico looks the other way."

Earlier this week, an ambush launched by a Mexican drug cartel killed six children and three women with ties to Utah living in the La Mora Mormon community in the Sonora state located in northern Mexico. According to reports, several victims burned to death, including a pair of infant twins, when one of the cars exploded at the scene.
Posted by: Besoeker || 11/09/2019 02:28 || Comments || Link || E-Mail|| [6497 views] Top|| File under:
-Signs, Portents, and the Weather-
Will Julian Assange Die in Prison? Is that why a "dead man" data dump just took place?
[THEAMERICANCONSERVATIVE] Wikileaks founder Julian Assange is suffering significant "psychological torture" and abuse in the London prison where he is being held, and his life is now "at risk," according to an independent UN rights expert. A senior member of his legal team believes Assange may not live until the end of the extradition process.

Assange mumbled, stuttered, and struggled to say his own name and date of birth when he appeared in court on October 21. The Wikileaks founder is being subjected to long drawn-out "psychological torture" as he battles to prevent his extradition to the United States where he faces a slew of espionage charges, warns Nils Melzer, the UN special rapporteur on torture and other cruel, inhuman or degrading punishment.

"Unless the UK urgently changes course and alleviates his inhumane situation, Mr. Assange's continued exposure to arbitrariness and abuse may soon end up costing his life," Melzer said in a statement on Friday.

"His physical appearance was not as shocking as his mental deterioration," writes former British ambassador Craig Murray, who was present at the October hearing. "When asked to give his name and date of birth, he struggled visibly over several seconds to recall both… his difficulty in making it was very evident; it was a real struggle for him to articulate the words and focus his train of thought… Until yesterday I had always been quietly skeptical of those who claimed that Julian's treatment amounted to torture… and skeptical of those who suggested he may be subject to debilitating drug treatments. But having attended the trials in Uzbekistan of several victims of extreme torture, and having worked with survivors from Sierra Leone and elsewhere, I can tell you that … Julian exhibited exactly the symptoms of a torture victim brought blinking into the light, particularly in terms of disorientation, confusion, and the real struggle to assert free will through the fog of learned helplessness."

"One of the greatest journalists and most important dissidents of our times is being tortured to death by the state, before our eyes. To see my friend, the most articulate man, the fastest thinker, I have ever known, reduced to that shambling and incoherent wreck, was unbearable," writes Murray.


Situations like this are why we very properly have two separate criminal justice tracks. Run-of-the-mill knuckle dragger criminals can be tossed into the clink and left to rot for a few years with no harm done. Sensitive, articulate members of the non-short bus Special Class shouldn't be imprisoned longer than overnight because of the Loss to the World® when their delicate psyches are damaged.



WikiLeaks just dropped their databomb
[Dropbox] Wikileaks Dead Man data dump here


Posted by: Fred || 11/09/2019 00:00 || Comments || Link || E-Mail|| [6542 views] Top|| File under:
Britain
Christopher Steele: Russians cultivating Tories and Boris Johnson for . . . five years.
[The Guardian via Rolling Stone] Fresh evidence has also emerged of attempts by the Kremlin to infiltrate the Conservatives by a senior Russian diplomat suspected of espionage, who spent five years in London cultivating leading Tories including Johnson himself....

The committee's report is based on analysis from Britain's intelligence agencies, as well as third-party experts such as the former MI6 officer Christopher Steele....

Christopher Steele became famous in the United States as the author of a "dossier" that claimed Russians had been "cultivating, supporting, and assisting" Donald Trump "for at least 5 years."

Now Steele is back, claiming that the Russians have been cultivating the Tories and Boris Johnson for . . . five years.

You can't make this stuff up. The only thing comparable would be Iraqi defector Ahmed Chalabi lobbying for a sequel invasion after the WMD hunt came up empty, and having the same humiliated media figures and politicians reach for pompoms all over again.

Steele first appeared in connection with the Trump story as a "well-placed Western intelligence source" in a 2016 Yahoo News article by Michael Isikoff. The piece claimed a Trump aide named Carter Page was discussing the lifting of sanctions with Igor Sechin, chief of the major Russian oil company Rosneft.
Posted by: Besoeker || 11/09/2019 03:39 || Comments || Link || E-Mail|| [6483 views] Top|| File under:
Economy
Retiring Baby Boomers Won't Destroy the Stock Market
[Reuters] Will retiring baby boomers bring down the stock market? Why do some investors view the baby boomer generation's retirement plans as a potential negative for stocks? Can the stock market or capitalism itself be pulled down by a large generational shift? Some fear that this large group, born in the post-WWII baby boom between 1946 and 1964, will all retire around the same time, and therefore pull all of their money out of the stock market to invest in bonds or hold as cash. And not only will they yank a load of money out of the stock market, but subsequent generations' Social Security contributions will not be able to support such a large group's payouts‐leading to the downfall of the entire program.

How valid is this fear? It is true many baby boomers are recently retired or soon to retire. It is also true there are a lot of baby boomers‐about 72.5 million![i] However, you shouldn't be overly worried about how their retirement will affect markets. Markets are efficient at pricing in widely known information. This means massive surprises can certainly impact the market, but well-known events, especially those known years in advance, don't typically drive price movement. The market has long known baby boomers exist and will eventually retire. There is no secret cabal of baby boomers coordinating their efforts to sell out of stocks and take down the markets on one surprise, specific unknown day. Folks have been worried about baby boomers' retirement for some time, and will continue to worry about it. This doesn't mean demographic shifts don't have importance or potential financial consequences. Markets care more about what is not known rather than what is already known.

But is there any validity to fearing what will happen if the baby boomers, or any other generation, withdraw large amounts from stock investments to put into cash or bonds around the same time? Couldn't that have an impact on the stock market? First, consider that baby boomers aren't all the exact same age, and even the same-aged boomers don't all have the exact same plans. Not every 65-year old will choose to retire at the same time. Some will retire early, some late, and some may not even retire at all. Some boomers have younger spouses or children to support, some boomers will invest to leave a charitable legacy and some boomers aren't even invested in the stock market at all! Don't overlook another critical factor‐longevity. Lifespans are generally increasing. Many people retiring today can look forward to a 20- or 30-year long retirement‐or longer! To support that longer investment time horizon, many investors will need to have some growth in their portfolios, meaning that they're unlikely to dump all of their stocks at once.
Posted by: Besoeker || 11/09/2019 06:26 || Comments || Link || E-Mail|| [6477 views] Top|| File under:
Home Front: Politix
Suicide Hotline volunteer shocked when Hillary Clinton tried to 'place an order'
[Genesius Times - Satire, Herb] A volunteer for the New York Metro Suicide Hotline service was shocked when she received a call from former Secretary Hillary Clinton. She was even more shocked when Clinton tried to order a suicide from the service like a pizza.

"She was very cordial," the volunteer who declined to be identified said. "She said, 'I'd like to order a suicide.'

"I told her, 'That's not how it works, ma'am,' but she refused to take a no for an answer. She kept saying, 'Do you know who I am? I'm Hillary f**king Clinton. I'm the President of the United States. Are you trying to tell me that you're going to deny me my Constitutional right of accommodation?'"

The volunteer was highly skeptical but she took down Clinton's "order" and delivered it to the NYPD.

Rumors have circulated about the Clintons having something to do with the suicide of Jeffrey Epstein, but those have been debunked since Epstein confessed to killing himself on August 10 in a New York jail.
Posted by: Frank G || 11/09/2019 00:00 || Comments || Link || E-Mail|| [6467 views] Top|| File under:
The End of Betomania
[NATIONALREVIEW] If one were searching for a moment that best captured Beto O'Rourke's ill-fated bid for the White House, it might have been his March campaign stop at Penn State University. O'Rourke appeared on stage surrounded by a mostly friendly crowd of twentysomethings who appeared eager to hear the young, allegedly impressive, candidate from Texas speak. In his grating and pretentious cadence, Beto rattled off a series of slogans to the audience:

"This campaign cannot be about tearing people down!"

"At the end of the day, we're all on the same team."
Continued on Page 49
Posted by: Fred || 11/09/2019 00:00 || Comments || Link || E-Mail|| [6469 views] Top|| File under:
Science & Technology
Is Emotional Intelligence (AQ) more important than intelligence?
[BBC] Once, if you wanted to assess how well someone might do climbing the career ladder, you might have considered asking them to take an IQ test. For years, it was thought that the intelligence quotient (IQ) test ‐ which measures memory, analytical thinking and mathematical ability ‐ was one of the best ways to predict our future job prospects.

More recently, there has been increased attention on emotional intelligence (EQ), broadly characterised as a set of interpersonal, self-regulation and communication skills. EQ is now widely seen as a tool kit that plays an important role in helping us succeed in multiple aspects of life.

Both IQ and EQ are considered important to our career success. But today, as technology redefines how we work, the skills we need to thrive in the job market are evolving too. Enter adaptability quotient, or AQ, a subjective set of qualities loosely defined as the ability to pivot and flourish in an environment of fast and frequent change.

"IQ is the minimum you need to get a job, but AQ is how you will be successful over time," says Natalie Fratto, a New York-based vice-president at Goldman Sachs who became interested in AQ when she was investing in tech start-ups. She has subsequently presented a popular TED talk on the subject.

Fratto says AQ is not just the capacity to absorb new information,but the ability to work out what is relevant, to unlearn obsolete knowledge, overcome challenges, and to make a conscious effort to change. AQ involves flexibility, curiosity, courage, resilience and problem-solving skills too.

As society changes, could AQ be more crucial to career success than IQ? If so, how do you identify it ‐ and is there a way to hone AQ to future-proof your career?
Posted by: Besoeker || 11/09/2019 06:38 || Comments || Link || E-Mail|| [6477 views] Top|| File under:
Home Front: Culture Wars
Fox News guest triggers Harris Faulkner over 'men and women' pronoun
[Right Scoop] This is dumb. Lars Larson was scolded today by Fox News host Harris Faulkner for something he didn't even do, and this was after he said the name of the whistleblower which Fox News forbids:

The topic is Senator Kennedy calling Nancy Pelosi dumb, which Leslie Marshall called sexist.

In defense of Kennedy, Larson said "It's not sexist. I know dumb men and I know dumb women. And I will probably meet some dumb people with pronoun names too. It's not a sexist term." Lars then went on to name the 'whistleblower' in commentary about Pelosi.

The good thing is he didn't get scolded for mentioning the whistleblower's name. Faulkner just ignore that. But what she did scold him for was this: "So this conversation devolved too. We don't put down people who use different pronouns on this network and on this show especially."

Seriously? Lars didn't put down anyone with or without pronouns. He was just pointing out that 'dumb' isn't a sexist term and was covering his bases with "all" genders.

Fox News is much more annoying than the used to be with this nonsense.
Posted by: Besoeker || 11/09/2019 02:13 || Comments || Link || E-Mail|| [6461 views] Top|| File under:
Blackouts, Fires, High Gas Prices: Who Wants to Live in California Today?
[WSJ] UKIAH, Calif.‐On the fourth morning without power, Carolyn Summers lay as still as possible in bed, trying to delay the moment when she ran out of oxygen.

Her power generator, which she had hoped would run her oxygen compressor, wouldn't start. The local hospital said it couldn't give her an extra tank.

"I guess if you run out, you just die?" Ms. Summers wrote on Facebook. Then the 62-year-old lay still again, conserving energy and hoping for a miracle.

Rampant wildfires‐and the precautionary blackouts that utilities including PG&E Corp. have instituted to try to prevent them‐are reshaping life across the Golden State and transforming the state's reputation.

Long known as the home of easy living, with its beaches and year-round sunshine, California is increasingly seen as a difficult place, where the government and corporate institutions can't reliably offer basic services. Some residents are questioning whether they should leave as a result.

California has the highest gas prices in the country. Housing prices are the second-highest in the nation, triggering a statewide lack of affordable housing.

Homelessness is surging in the state's major cities, despite billions spent by state and local governments to combat the problem. A drought, which gripped the state for more than seven years, left some towns without clean water.

Now, more than two million people have lost their power in Northern and Southern California in the past month and hundreds of thousands have evacuated their homes to avoid fire danger, a number likely to grow before the year ends.

Many of those hardest hit live in poorer rural and exurban areas like Ukiah that haven't benefited as much from the economic boom as cities like San Francisco that, due to denser housing, are also safer from wildfires. Ukiah's median household income is about $43,000 a year.

"It's like living in a third-world country," said Marilyn Dalton, 78, a resident of Potter Valley, near Ukiah.

A city of 16,000 located two hours north of San Francisco, Ukiah exemplifies the new reality facing millions of Californians this autumn's fire season and, experts predict, for many to come.

Although Ukiah escaped the first of PG&E's intentional blackouts, the second and third ones rolled into each other here, with no break in between. Wildfires have come dangerously close, forcing residents just outside town to evacuate. Cell signals have faded; gas lines have been hourslong; and heat has cut out on freezing nights.

Two years ago, Ms. Dalton and thousands of others were forced to flee as a wildfire swept through Mendocino County, killing nine people. Last year, school was closed here for a week because of smoke from a fire 150 miles away. During the blackout last week, Ms. Dalton's toilet, which runs on electricity, stopped flushing.

"If I wasn't as old as I am, I would pack up and get the hell out," she said.


Posted by: Besoeker || 11/09/2019 00:00 || Comments || Link || E-Mail|| [6474 views] Top|| File under:
Multiculturalism Elbows Anglo-Americans Out
[UNZ] America is "a society that is and always has been multiethnic and polyglot," burbled David Frum, in a 2016 exposition. It's a refrain repeated by centrists like Frum and French (also David), by all lefties and by well-trained faux rightists.

Such dissembling about America having always been multicultural are no more than post hoc justifications for turning the country into a veritable Tower of Babel.

Early America's colonies were founded by Englishmen in periwigs, speaking different English dialects. They were joined by Irish, Scottish, French, Dutch, German and Swedish Christians, who quickly adopted English as lingua franca.

Not even the woke Wikipedia denies that, "Nearly all colonies and, later, states in the United States, were settled by migration from" one colony to another, with "foreign immigration" generally playing "a minor role after the first initial settlements."

In other words, population growth was organic, a result of the settlers themselves multiplying and being fruitful, not of a flood of immigrants.

This so-called "multiethnic" dispensation saw early Americans publicly debate and come to a broad agreement on some highly complex, abstract matters of political philosophy, an impossibility today. The colonial community had to be pretty tight to arrive at the Articles of Confederation, followed by the Constitution.

Try as he might, not even the sainted Barack Obama got away with claiming, as he did, that, "Islam had been woven into the fabric of our country since its founding."

Beyond their heavy involvement in the slave trade and in the Barbary wars‐and contrary to Obama's modern myth-making‐Muslims were most certainly not enmeshed in America from its inception.

Moreover, and almost to a man, the learned Founding Father, as chronicled by Laura Rubenfeld of PJ Media, held a dismal view of Islam and its vampiric prophet.
Posted by: Besoeker || 11/09/2019 00:00 || Comments || Link || E-Mail|| [6486 views] Top|| File under:
Who's in the News
36
[untagged]
3
Antifa
3
Govt of Pakistan
3
Govt of Iran
3
Govt of Iraq
3
Sublime Porte
2
Islamic State
2
Hamas
2
Human Trafficking
2
Taliban
1
Commies
1
Thai Insurgency
1
Arab Spring
Bookmark
E-Mail Me
The Classics
The O Club
Rantburg Store
The Bloids
The Never-ending Story
Thugburg
Gulf War I
The Way We Were
Bio
Merry-Go-Blog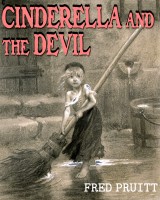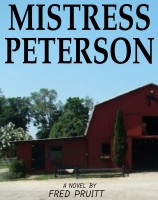 On Sale now!


A multi-volume chronology and reference guide set detailing three years of the Mexican Drug War between 2010 and 2012.

Rantburg.com and borderlandbeat.com correspondent and author Chris Covert presents his first non-fiction work detailing the drug and gang related violence in Mexico.

Chris gives us Mexican press dispatches of drug and gang war violence over three years, presented in a multi volume set intended to chronicle the death, violence and mayhem which has dominated Mexico for six years.
Click here for more information


Meet the Mods
In no particular order...


Steve White
Seafarious
Pappy
lotp
Scooter McGruder
john frum
tu3031
badanov
sherry
ryuge
GolfBravoUSMC
Bright Pebbles
trailing wife
Gloria
Fred
Besoeker
Glenmore
Frank G
3dc
Skidmark
Alaska Paul



Better than the average link...



Rantburg was assembled from recycled algorithms in the United States of America. No trees were destroyed in the production of this weblog. We did hurt some, though. Sorry.
3.235.120.150

Help keep the Burg running! Paypal: