-Signs, Portents, and the Weather-
The "Florida COVID-19 Whistleblower" Saga Is a Big Lie.
[Human Events] At first glance, the story of Rebekah Jones—a brave "COVID-19 scientist" standing up to a corrupt right-wing machine—looks like a bombshell. When the Florida Department of Health (DoH) fired her last May, Jones claimed she had been terminated for refusing to falsify case numbers to support Governor Ron DeSantis' plans to reopen the economy. Overnight, she became a heroine. She launched her own COVID-19 dashboard, raised half a million dollars, and gathered a Twitter army of 378,000.

Jones shot to stardom because she lent a fresh face to a "Narrative." According to The Narrative, Florida wasn't supposed to be winning the fight against the pandemic. It's full of high-risk seniors, teeming with tourists, and run by a Republican who is an unapologetic ally of former President Donald Trump. To liberal intelligentsia, the idea that DeSantis could handle COVID-19 better than mask-mandating lockdown enthusiasts like Andrew Cuomo or Gavin Newsom was unthinkable.

But by May, the facts had begun contradicting The Narrative. While blue states like New York and California were devastated by COVID-19 despite draconian lockdowns, Florida did relatively well. Per capita, New York has nearly double Florida's COVID-19 fatalities—and unlike New York, Florida has been open for months.

For journalists struggling to explain this deviation from The Narrative, Jones' tale was irresistible. She confirmed their unspoken suspicions: Florida's relative success in fighting COVID-19 was an illusion crafted by a mendacious Trumpian governor and his flunkies, who fudged statistics to justify their homicidal reopening drive. DeSantis' categorical rejection of Jones' allegations only gave them momentum.

Eight months later, however, Jones is making headlines again, this time facing a felony charge for breaching a government computer system. In interviews with MSNBC's Joy Reid and Ali Velshi, CNN's Erin Burnett, and other opinion-makers, Jones casts herself as the target of a vast right-wing conspiracy orchestrated by the governor, his loyalist judges, and his "Gestapo," the Florida Department of Law Enforcement. The media continues lauding her. Fortune named her to its 40 Under 40. Forbes awarded her "Technology Person of the Year" for "step[ping] up to fill the vacuum left by governments during COVID-19." She's started another lucrative GoFundMe to "defend science."

Jones' story sounds impressive. There's just one problem: It's not true.
Posted by: Besoeker || 02/03/2021 01:03 || Comments || Link || E-Mail|| [6672 views] Top|| File under:
-Land of the Free
H.R. 127: A New Bill In Congress Would Literally End Your 2nd Amendment Rights Permanently
[End Of The American Dream] If a new bill that has been introduced in Congress eventually becomes law, the 2nd Amendment will still be in the U.S. Constitution, but for all practical purposes the rights that it is supposed to guarantee will be dead and gone. H.R. 127 was submitted on January 4th, and if you have not read it yet you can find the full text right here. It contains a lot of technical language, and so in this article I am going to try to break down what it means very simply. Now that the Democrats control the White House, the Senate and the House of Representatives, there is going to be a major push to ram through some form of gun control legislation. If it is not this bill, it will be another one, so we need to be diligent.

One of the biggest things that H.R. 127 would do is that it would create a national firearms registration system that would literally be accessible by anyone...

HR 127 establishes a federal firearms registration system that will be accessible by federal, state, and local governments, including the military — even the GENERAL PUBLIC! The system will track the make, model, and serial number of all firearms, their owners, the dates they were acquired, and where they are being stored.

So if your neighbor, a co-worker, or someone that just wanted to rob your home wanted to know how you were armed, all they would have to do would be to look it up in the firearms registration system.

This bill would also apply retroactively.

Within three months, you would have to report to the government where you bought all of your guns, when they were purchased, and where they are currently being stored.

Needless to say, if the government knows where all of your guns are being stored, it would make it that much easier to grab them from you at some future date.

H.R. 127 would also require all gun owners to be federally licensed.

That would mean that owning a gun would no longer be a right. Instead, it would be reduced to a "privilege" that the government could take away at any time.
Posted by: Besoeker || 02/03/2021 01:55 || Comments || Link || E-Mail|| [6533 views] Top|| File under:
Home Front: Politix
Opinion: These United States, a Tale of Two Cities
[Red State] It was the best of times, it was the worst of times, it was the age of wisdom, it was the age of foolishness, it was the epoch of belief, it was the epoch of incredulity, it was the season of light, it was the season of darkness, it was the spring of hope, it was the winter of despair.

So begins Charles Dickens' epic novel, A Tale of Two Cities. Although analogies can often be suspect, I believe I might be meandering along a similar mental path as most Americans right now. Whether on the left or on the right, the vast majority of us unwashed peasants believe that, more than any other time in our history, there are two Americas — one for the elites and one for the rest of us.

Although we dance around this idea, we really don't get down to the basic foundation. How is that? Simple. The folks who hold the levers of power in these United States, both government and private sector, just don't hold us proletarians in any real regard whatsoever. The only time they consider effects on individuals is to make some political point, one that, if accepted, likely would not help us anyhow. Go figure.

I understand that the larger a political jurisdiction, the wider in scope our viewpoint needs to be. I get that. The President, Congress, and the Federal Bureaucracy that executes laws and executive orders manage huge numbers of people and money. Even their rounding errors amount to more money than the vast majority of Americans make in a lifetime. However, dealing with such large numbers can foster unhealthy attitudes towards the citizenry, even assuming no malice on the front end.

We've all heard the old adage, A billion here and a billion there and pretty soon you're talking about real money. Trite, but true. But that little saying also manifests a profound lack of respect for the American taxpayer who has to work an entire year, just to produce his contribution to the treasury, so the Federal Government can squander it on a rounding error.

That's how these folks look at us as taxpayers. Moving on to justice, let's contrast how the legal system views us vs the elites. Remember the Durham Investigation? You know, the bright shiny object that was finally going to bring DOJ/FBI corruption out into the light and garb a few miscreants in prison orange? Dr. Thomas Lifson over at American Thinker, reports that we are out of luck in that particular arena. Lucy has again snatched the football away from Charlie Brown. Surprise, surprise.
Posted by: Besoeker || 02/03/2021 02:05 || Comments || Link || E-Mail|| [6489 views] Top|| File under:
Coke Well Beyond Woke - Globalist Conglomerate Coca Cola Abandons American Ideas
[American Thinker] Now that we have entered the new world of diversity, inclusion and equity, the acronym DIE aptly applies. While schools have long been involved in these activities, businesses have now voluntarily adopted or been forced to accept this left-wing ideology as well.

Consequently, Coca-Cola has sent out notices to law firms demanding that the company will "require diversity among law firms who bill it for work in the United States and reduce payments if they do not comply."

Because of pressure from the Marxist, anti-American Black Lives Matter, many Fortune 500 companies have pledged to address alleged racial inequality more aggressively.

In fact, there is almost a competition among firms to see who gets the highest score of diversity and inclusion. How is this accomplished?

To determine the Best Workplaces for Diversity, Fortune partnered with Great Place to Work® to analyze anonymous survey feedback representing more than 4.8 million US employees.

The Best Workplaces for Diversity list focuses on the experiences of women, people of color, LGBTQ people, employees who are Boomers or older, and people who have disabilities. The ranking is based on what these employees themselves report in a 60-question Trust Index© survey about the trust, pride and camaraderie they experience in their workplace, and how those experiences compare to their colleagues' reports of the same workplaces. Great Place to Work also consider[s] employees' daily experiences of innovation, the company's values, and the effectiveness of their leaders, to ensure they're consistently experienced, as well.

The remaining 15 percent of the rank is based on the diversity of the company's overall workforce and its management, senior leadership and board, taking into account industry trends.

Coca Cola Company's Chief Diversity, Equity & Inclusion Officer, Lori George Billingsley, explains how Coca-Cola is creating a culture of diversity and inclusion.
Posted by: Besoeker || 02/03/2021 01:45 || Comments || Link || E-Mail|| [6520 views] Top|| File under:
The Republican circular firing squad continues unabated
[American Thinker] Many people say that America is in a cold civil war, and I won't disagree. However, conservative America is also fighting a civil war. On the one side are the 75—80 million (or more) Americans who support Trump's agenda and Trump himself. On the other side are a handful of political operatives who really dislike Trump-supporters.

Yesterday, news broke big about the NeverTrump Lincoln Project, which is now coming face-to-face with the fact that its co-founder, who was a Republican more than 16 years ago, is a sexual predator with a reputation stretching back over thirty years. The Lincoln Project's deep, open hostility to Trump-supporters is an obvious example of the civil war on the right.

Another example is emerging with the establishment's war on Rep. Marjorie Taylor Greene (R-Ga.). She's a QAnon-supporter with some wacky theories, at least one of which borders on anti-Semitic. I'm not a fan. Having said that, she's a stalwart defender of traditional American values, including that tattered document known as the Constitution. She shows no signs of acting on her loony, vaguely anti-Semitic ideas or of being hostile to Israel. We need her vote in Congress.

However, when the Democrats pointed to her and said, "Oooh, icky," Republicans fell over themselves to disavow her. The most recent example is China Mitch McConnell, who called her a "cancer for the Republican Party."

No, Greene is not a cancer. She's an eccentric, and less toxic than Ilhan Omar, Alexandria Occasional-Cortex, Ayanna Pressley, Cori Bush, and Rashida Tlaib (except when, amazingly, Tlaib is standing up for civil liberties). Greene is also less toxic than Maxine Waters, Nancy Pelosi, Chuck Schumer, Barbara Lee, and all the other extremists on the left. All of them have shown themselves over the years to be some combination of racist, anti-Semitic, anti-Christian, and anti-American.

And when I say "anti-American," I don't just mean that they're hostile to the country they purportedly represent; they're also hostile to you, the American people. Trump's presidency revealed that.
Posted by: Besoeker || 02/03/2021 01:40 || Comments || Link || E-Mail|| [6548 views] Top|| File under:
Former Sen. Corker: Trump Supporters are Stupid and Misguided, Have to Learn 'Basic Civics,' Stop 'Worshiping Personalty'
[Breitbart] Former Sen. Bob Corker (R-TN) said Tuesday on MSNBC's "Deadline" that President Donald Trump supporters who believed his tweets and public comments that former Vice President Mike Pence or Congress could have overturned the 2020 presidential election results on January 6 needed to learn "basic civics" and stop "worshipping personality."

Corker said, "It's time to have a debate about who we really are and talk about policy issues instead of reliving things that aren't true — conspiracy theories. It is amazing to me how many people believe these things. I still cannot believe that I have friends who are hard-working, thoughtful people that believe some of the things that have been put out."

He continued, "We've moved to a place where it's all about personality. We've just never been in that place before. We've been about fiscal issues and leadership in the world, and we may disagree on a policy, but you are not thrown out. It's going to take a while to get there, but that's where we have got to go as a country because worshipping personality as we have seen is dangerous for our country. Our democracy is more fragile than we ever anticipated. We've got to move to a more mature understanding of what politics is about. It's about policy. It's not not about some person always being right when we know many times they were actually telling untruths."

When asked if conservative media is responsible for people believing misinformation, Corker said, "I do tell people it's their responsibility to understand and to be educated. Not to just read something on social media or see a tweet and believe it to be true."

He continued, "I don't know where people get their information. I mean, part of living in a democracy is having the responsibility to understand enough about the issues to actually have an opinion. What's happened, unfortunately, Nicole, is the media is not trusted, and so when a president tweets out things and they don't trust the media anyway, people begin to believe things."
Posted by: Besoeker || 02/03/2021 01:17 || Comments || Link || E-Mail|| [6530 views] Top|| File under:
Liz Cheney Is Not the Future of the GOP.
[Human Events] In the immediate aftermath of most tragedies, ordinary people usually find solace in prayer and reflection, and finding ways to help in any way they can. Politicians, however, are a different breed.

Right after the January 6th riots, Congressional Democrats and establishment Republicans used the tragedy that occurred at our Capitol to settle political scores, fundraise, and promote themselves on social media. The actions by these politicians have only further driven the nation apart. Blinded by their blind ambition and desire to gain more political capital, they've whipped their base into a frenzy and have turned Americans against each other.

Rep. Liz Cheney (R-WY) is one of the worst offenders of this type of political showmanship. Following the January 6th riots, Cheney and her measly gang of nine other House Republicans voted to impeach an outgoing President without a trial or opportunity for a public defense. It was the further erosion of our institutions and the continued slide towards a banana republic.

Given that President Trump had just a few days left in his presidency, voting to impeach him was more about making a statement than removing a president. Cheney was trying to say that Trump has no future as a leader of the country or the GOP. This isn't just a stance against President Trump. It's a stance against America First.
Posted by: Besoeker || 02/03/2021 01:09 || Comments || Link || E-Mail|| [6511 views] Top|| File under:
Terror Networks
The Looming Threats of Al Qaeda and ISIS
[NewtGingrich] A Flash Brief from the Gingrich 360 team:

According to recent counterterrorism funding reports from the US Department of Treasury, terrorist networks in the Middle East are growing in strength. Both Al Qaeda and the Islamic State
...formerly ISIS or ISIL, depending on your preference. Before that they were al-Qaeda in Iraq, as shaped by Abu Musab Zarqawi. They're really very devout, committing every atrocity they can find in the Koran and inventing a few more. They fling Allah around with every other sentence, but to hear western pols talk they're not really Moslems....
(ISIS) have found financial backers and partners despite their denial of such claims.

This past year, Al Qaeda was "gaining strength in Afghanistan while continuing to operate with the Taliban

...Arabic for students...
under the Taliban's protection." Financial guidance and armed fighters are among the resources and help they are providing to each other. The UN Security Council and the Department of Treasury have reported these movements even though the Taliban said it would break ties with Al Qaeda last February.

Meanwhile,


...back at the wrecked scow, a single surviver held tightly to the smashed prow...


ISIS has expanded its funding by using "logistical hubs in The Sick Man of Europe Turkey


...the only place on the face of the earth that misses the Ottoman Empire...


" to move money around. Smugglers and money service businesses


...the hawala networks?

are used by ISIS to get the funds into areas such as Iraq and Syria. These millions of dollars come from "local donations, taxation, extortion, and some financial support from ISIS-core." according to US intelligence.
Treasury estimates that the Islamic State (ISIS) "probably has as much as $100 million available in cash reserves dispersed across the region."

Since 2014, the U.S. government has designated "92 ISIS-associated individuals and organizations" as part of a global campaign to disrupt the group's finances.


Posted by: trailing wife || 02/03/2021 00:00 || Comments || Link || E-Mail|| [6503 views] Top|| File under:
Government
Top Marine General: We Need to Get Comfortable with 'Throwaway' Equipment
[Mil.com] The U.S. military flies and maintains decades-old planes and helicopters -- sometimes well beyond the planned years of service for the aircraft.

But as the Defense Department works to counter fast-paced military advancements from China and Russia, it needs to think differently about investments, Marine Commandant Gen. David Berger said Tuesday.

"The path we have been on, which we could afford to be on because we were not paced by anybody else -- everything was manned, everything at the most exquisite and highest level of capabilities that technology could give us -- [worked] because we didn't have a peer adversary," Berger said at the National Defense Industrial Association's virtual conference. "We're going to have to get comfortable with throwaway things."
Posted by: Besoeker || 02/03/2021 02:12 || Comments || Link || E-Mail|| [6516 views] Top|| File under:
Who's in the News
35
[untagged]
2
Commies
2
Taliban
2
Islamic State
1
Govt of Iran
1
Govt of Iran Proxies
1
Govt of Pakistan
1
Govt of Syria
1
al-Shabaab (AQ)
1
Jaish-e-Mohammad
1
Sublime Porte
1
Devout Moslems
Bookmark
E-Mail Me
The Classics
The O Club
Rantburg Store
The Bloids
The Never-ending Story
Thugburg
Gulf War I
The Way We Were
Bio
Merry-Go-Blog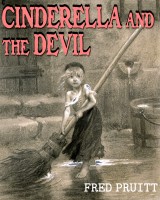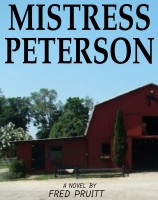 On Sale now!


A multi-volume chronology and reference guide set detailing three years of the Mexican Drug War between 2010 and 2012.

Rantburg.com and borderlandbeat.com correspondent and author Chris Covert presents his first non-fiction work detailing the drug and gang related violence in Mexico.

Chris gives us Mexican press dispatches of drug and gang war violence over three years, presented in a multi volume set intended to chronicle the death, violence and mayhem which has dominated Mexico for six years.
Click here for more information


Meet the Mods
In no particular order...


Steve White
Seafarious
Pappy
lotp
Scooter McGruder
john frum
tu3031
badanov
sherry
ryuge
GolfBravoUSMC
Bright Pebbles
trailing wife
Gloria
Fred
Besoeker
Glenmore
Frank G
3dc
Skidmark
Alaska Paul



Better than the average link...



Rantburg was assembled from recycled algorithms in the United States of America. No trees were destroyed in the production of this weblog. We did hurt some, though. Sorry.
3.236.51.151

Help keep the Burg running! Paypal: