-Lurid Crime Tales-
Twenty days of infamy: the January 2017 red flags the FBI blew past on Russia collusion
[Just the News] From its earliest moments, the FBI's Russia collusion probe was always fraught with warning signs.

Agents were told Christopher Steele provided faulty information, had likely been compromised by Russian intel disinformation, wanted to defeat Donald Trump, had leaked to the media and was being paid by Hillary Clinton, who herself might be carrying out an epic dirty political trick to vilify Trump with false information to distract from her own scandals.

Those intelligence reports alone should have given agents pause. The fact that Steele had been terminated by the FBI as an informant for leaking also should have weighed heavily.

But if ever there were red lights screaming for the FBI to end the counterintelligence probe, they were flashing during a harrowing 20-day window in January 2017 as Barack Obama was leaving office and Trump was coming in.

Between Jan. 4, 2017 and Jan. 24, 2017, nearly every major assumption of the FBI's Russia collusion theory was gutted, according to recently declassified evidence reviewed by Just the News.

Months of investigating Trump adviser Mike Flynn had turned up "no derogatory information," and agents recommended shutting down that part of the inquiry after concluding Flynn wasn't aiding Moscow. Two separate informant recordings of Trump adviser Carter Page — the target of an ongoing FISA warrant — produced stunning evidence of innocence.

U.S. intelligence had concluded a key allegation in the Steele dossier was Russian disinformation. And Steele's primary sub-source — whom the FBI assessed was likely tied to Russian intelligence — discounted much of the information attributed to him in the dossier. Even Director James Comey was telling colleagues there wasn't much corroborated in the dossier.


Posted by: Besoeker || 02/18/2021 03:15 || Comments || Link || E-Mail|| [6546 views] Top|| File under:
-Signs, Portents, and the Weather-
Zuck Afraid of RNA/DNA Mods
[disrn.com] A video leaked to Project Veritas shows the Facebook founder and CEO Mark Zuckerberg expressing concern over "long-term side effects" of "basically modifying people's DNA and RNA."

Zuckerberg made the comments in a video call with employees on July 16, 2020.


Well, as a failed DNA modification experiment himself, he may be worth listening to



Posted by: Mercutio || 02/18/2021 07:34 || Comments || Link || E-Mail|| [6532 views] Top|| File under:
What Austin, Texas, Demonstrates About Prepping
[Captain's Journal] I have a family member who lives in Austin, Texas. This is a video he sent me (he didn't take it, but is near where this video was taken). This video is a couple of days old. This line was about a mile long as guessed by the videographer. There are no more lines like that because the grocery stores are out of food.

The trucks haven't been able to run, so the shelves are bare. Worse, the water system is torn apart by freezing temperatures, and water is off to most of the city. There is no potable water, there is no more food. There is now a run on gasoline, and the stations are quickly running out their tanks.

Power is off throughout vast portions of Austin and in fact throughout much of Texas. It would be easy to write an essay about the power situation, but denials that the rush to natural gas and windmills is at least partially responsible are wrong.

The windmills are frozen, and the CTs (Combustion Turbines) sit above ground. They are frozen solid and cannot operate. Solar panels are covered with snow and ice, and besides, wouldn't be capable of supplying the industrial base with enough power even if they could operate.

While there is a lot of research in next generation nuclear (like Molten Salt reactors) occurring at ORNL and ANL, and that's nice, it wouldn't have been necessary to wait on that. PWR (Pressurized Water Reactor) and BWR (Boiling Water Reactor) technology is mature and safe.

The problem is that no CEO wants to invest money in nuclear power because the tax incentives are so significant for solar panels. But the only source of cheap, clean, mature energy that can supply an industrial base with power is nuclear. Unless, of course, they intend to move the industrial base to China (which is in fact investing huge sums of money in nuclear) and then beg for scraps that fall from the master's table.

My family member is safe and sound with copious supplies for everything, and I told him that the only people who would have been prepared for something like this is preppers. He responded that people do in fact listen to the government and that had a warning come out in time to concern yourself with potable water, run water into bathtubs, get freeze dried foods, visit the grocery stores, get batteries, get medical kits, stock up on ammunition, get charcoal and be prepared to grill, have enough water to flush toilets, and so on and so forth, the people would have responded.

I told him that he had misunderstood what I said. I meant that the only people who worry about preparations like this without being told to by the government is preppers, and that he was prepared because we talked about this sort of thing before.

He agreed. Most of America is 24-48 hours from starvation and dehydration. If the water system and/or electric grid goes down, people must be prepared for that. Preparation isn't just for the Northwestern redoubt, with all due respect to the folks at the Survival Blog. In fact, it may be more difficult in an urban area like Austin than it would be in Idaho, weather notwithstanding.
Posted by: Besoeker || 02/18/2021 03:29 || Comments || Link || E-Mail|| [6929 views] Top|| File under:
Economy
Jobless Claims Set to Keep Easing as U.S. Economy Picks Up
[WSJ] Worker applications for unemployment benefits are expected to have eased again last week, potentially adding to signs that layoffs are declining as the economic recovery picks up.

Economists surveyed by The Wall Street Journal forecast that the number of workers applying for unemployment benefits fell to a seasonally adjusted 773,000 last week, down slightly from 793,000 the prior week.

Jobless claims—a proxy for layoffs—remain above the pre-coronavirus pandemic peak of 695,000, but have fallen from 926,000 in early January.

"We're heading in the right direction," said Marianne Wanamaker, a labor economist at the University of Tennessee, Knoxville, and former adviser to the Trump White House. "I just don't think we're going to get there very quickly."

While the initial reopening of the economy last summer from pandemic-related closures led to quick labor market gains, Ms. Wanamaker said she expects job growth over the next few months to be more gradual.
Posted by: Besoeker || 02/18/2021 06:42 || Comments || Link || E-Mail|| [6494 views] Top|| File under:
Millions of jobs probably aren't coming back, even after the pandemic ends
h/t HotAir


[WPost] - Millions of jobs that have been shortchanged or wiped out entirely by the coronavirus pandemic are unlikely to come back, economists warn, setting up a massive need for career changes and retraining in the United States.

The coronavirus pandemic has triggered permanent shifts in how and where people work. Businesses are planning for a future where more people are working from home, traveling less for business, or replacing workers with robots. All of these modifications mean many workers will not be able to do the same job they did before the pandemic, even after much of the U.S. population gets vaccinated against the deadly virus.

Microsoft founder-turned-philanthropist Bill Gates raised eyebrows in November when he predicted that half of business travel and 30 percent of "days in the office" would go away forever. That forecast no longer seems far-fetched. In a report coming out later this week that was previewed to The Washington Post, the McKinsey Global Institute says that 20 percent of business travel won't come back and about 20 percent of workers could end up working from home indefinitely. These shifts mean fewer jobs at hotels, restaurants and downtown shops, in addition to ongoing automation of office support roles and some factory jobs.


When it started, I have opinioned that - being the first manmade plague released at the World - Covid is a game changer. Since then, I was attacked & called names for suggesting that: masks work, Covid is not a hoax, and covid-skeptic opinions of various MDs published here prove that medical education is too narrow specialized. Well, considering that a lot of conservatives believe return to the 50es is possible, this should not be surprising.
Posted by: g(r)omgoru || 02/18/2021 03:55 || Comments || Link || E-Mail|| [6544 views] Top|| File under:
Home Front: Politix
'Around here, Trump is king.' How Marjorie Taylor Greene got to Congress by running as the MAGA candidate
[USA Today] ROME, Ga. — To many of her constituents, Marjorie Taylor Greene got to Congress because she embodies a variety of conservative values: Anti-tax, anti-bureaucracy, pro-religion, pro-guns, pro-Donald Trump.

Her violent rhetoric and conspiracy theories?

Those aren't as popular with Republican conservatives in Georgia — but probably aren't a deal-breaker, either.

"I know her — I think she's representing us very well," said Debbie Scoggins, 54, a co-owner of Giggity's sports bar in downtown Rome, the imperially named city at the heart of Georgia's 14th Congressional District.

Sweeping the sidewalk in front of the restaurant, Scoggins said she met Greene as the latter asked for her vote. Pointing to the wide boulevard that runs past the old brick buildings of the rehabbed downtown, Scoggins said, "She's been all up and down Broad Street, asking people what they want from her ... She's passionate; she cares about people."

To others, Greene's passion boils into something far more than that: dangerous, conspiracy-driven extremism, the kind of rhetoric that leads to things like the the deadly Jan. 6 attack on the U.S. Capitol by fervent Trump supporters.
Posted by: Besoeker || 02/18/2021 10:07 || Comments || Link || E-Mail|| [6519 views] Top|| File under:
Joe Biden Says African-Americans and Hispanics Don't Know How to Use the Internet
[Western Journal] Just like many aspects of America's response to the coronavirus pandemic, the left has turned the vaccine rollout into a political debate. Namely, it has spent its time prioritizing race over proven health risks in determining who should receive the vaccine first.

With his latest comment on the issue, President Joe Biden may have gone too far for his liberal allies.

"Not everybody in the Hispanic and the African-American community, particularly in rural areas that are distant and/or inner-city districts, knows how to get online to determine how to get in line for that COVID vaccination," Biden said during a CNN town hall Tuesday night at the Pabst Theater in Milwaukee.

That sure sounded like the president was saying he believes certain minority groups don't know how to use the internet.
Posted by: Besoeker || 02/18/2021 08:18 || Comments || Link || E-Mail|| [6518 views] Top|| File under:
The Coup de Grâce for Nikki Haley's Presidential Aspirations
[American Thinker] "I don't think he's going to be in the picture. I don't think he can. He's fallen so far." Thus spoke Nikki Haley -- former South Carolina governor, former ambassador to the UN, and now presidential aspirant -- exposing once again her self-serving bona fides. In denigrating Donald Trump, the establishment Republican ended up revealing to Trump's loyal base of 75-80 million supporters just how much she is motivated by opportunism. Also, just how out of touch she is with the rank and file.

Haley's betrayal of President Trump took the form of a forceful condemnation: "We need to acknowledge he let us down. He went down a path he shouldn't have, and we shouldn't have followed him, and we shouldn't have listened to him again. And we can't let that ever happen again." The timing of the tirade couldn't have been more opportune: for maximum political effect, she released it just before Trump's legal team presented his defense.

Making common cause with Democrats and disaffected Republicans, she held Trump responsible for the January 6th Capitol riot, disingenuously telling members of the Republican National Committee that the president "will be harshly judged by history." Does she believe her own words, or is this political theater? She was surely privy to Trump's several recordings, importuning followers "to peacefully and patriotically make your voices heard." She would also have been aware of other events that exonerated Trump from the false charges of fomenting a so-called "insurrection." Many publications reported that planning for the Capitol attack occurred openly online for weeks. Known Antifa members disguised in MAGA attire played a part in the riots, as did at least one prominent Black Lives Matter activist. Despite knowing this, she chose to blame the president for political advantage.
Posted by: Besoeker || 02/18/2021 06:05 || Comments || Link || E-Mail|| [6574 views] Top|| File under:
World leaders wonder who is running America's foreign policy
[American Thinker] With Kamala Harris taking calls from foreign leaders now, less than one month into the Joe Biden presidency, and Joe's spokesweasel Jen Psaki saying Joe won't be taking foreign visitors, it's pretty obvious that foreign leaders are wondering: who the heck is running America? Why can't Joe come to the phone? Is the Biden "transitional" presidency really a "regency"?

The signs of it are all over. Here's a list of how bad it is, starting with America's allies:

Israel: After Israeli prime minister Binyamin Netanyahu gave Biden an early congratulatory call over the phone for his "victory," the locals are now wondering if the Biden administration is "ghosting" them. Three weeks into his term, he's called practically everyone but Israel. No calls to Bibi. Israel's foreign policy establishment is ready to call it a "full blown snub." And with open anti-Semites like Rep. Ilhan "all about the benjamins" Omar now promoted by Joe's Democrats to a top spot at the House committee on foreign affairs, there's reason to think there's something nasty going on. They are indeed wondering who's running the show.

Taiwan: Taiwan's leader, too, gave Biden an early congratulatory call and within days got a Chinese communist incursion into its airspace. Biden threw out some tough words, but apparently nothing else, and obviously, the Taiwanese are concerned, even as they cross their fingers. According to Wang Hao, a Taiwanese local commentator quoted by NPR:
Posted by: Besoeker || 02/18/2021 03:45 || Comments || Link || E-Mail|| [6551 views] Top|| File under:
Rep. Burgess Owens Rejects Slavery Reparations
[Breitbart] Rep. Burgess Owens (R-UT) expressed his opposition to "slavery reparations" Wednesday during his opening remarks as ranking member of a House Judiciary subcommittee on civil rights and civil liberties.

Owens described black Americans' history as one of success and overcoming adversity.

"Reparations is not the way to right our country's wrongs," Owens stated, "It is impractical and a non-starter for the United States government to pay reparations. It is also unfair and heartless to give black Americans the hope that this is a reality."

Owens added, "The reality is that black American history is not one of a hapless, hopeless race oppressed by [a] more powerful white race. It is instead a history of millions of middle class and wealthy black Americans throughout the early 20th century achieving the American Dream."

Proposals for "reparations" are a manifestation of Marxist and communist ideology, Owens asserted.

"The theory of reparations is nothing new," Owens held. "It's been tried over the last 100 years, resulting in the misery and death of a hundred million men, women, and children. It's called redistribution of wealth, or socialism. Instead of that theory, I'd like to share the reality of a race whose history of success in America has been stolen and what we could do to repair that damage."

Owens said he was taught to believe in "God, country, family, respect for women and authority" while growing up in the 50s and 60s in Tallahassee, FL. He said, "We were taught respect for our flag, and raised by [a] generation of men who fought for it."

"If we're sincere about repaying black Americans for our loss, let's give us our history," Owens remarked, "that includes a history of we the people, whose dear Christian values have granted every generation the opportunity to look at each other better from inside out, not outside in."
Posted by: Besoeker || 02/18/2021 03:24 || Comments || Link || E-Mail|| [6543 views] Top|| File under:
Home Front: WoT
About Those 11 Iranian Migrants Captured at Mexico-Arizona Frontier…What Homeland Security Does
The original report about the Iranian gentlemen being arrested is

here

. Key bits:

[Townhall] Many Americans might have felt surprised by recent news that U.S. Border Patrol in Arizona caught 11 Iranian migrants colonists who crossed the southern border from Mexico.

But this crossing is not surprising in one insular quarter: an international cadre of intelligence and law enforcement officers who work on this chronically misunderstood threat problem for the American homeland security establishment. For them, southern border crossings by Iranians, as well as by migrant travelers from other countries of terrorism concern, like Syria, Iraq, Pakistain, Yemen


...an area of the Arabian Peninsula sometimes mistaken for a country. It is populated by more antagonistic tribes and factions than you can keep track of...


, and Somalia, trigger an almost routine response the public never sees.
Continued on Page 49
Posted by: trailing wife || 02/18/2021 00:00 || Comments || Link || E-Mail|| [6518 views] Top|| File under: Govt of Iran Proxies
Science & Technology
Hey cousin, how you feeling? How the human genome transformed study of rare diseases
BLUF:


[Nature] Our improved understanding of Mendelian diseases has also begun to benefit people with common diseases that have more-complex genetic underpinnings. For example, a 2020 sequencing study7 revealed that, for a small but significant fraction of people who have common diseases, a single genetic variant is the cause — that is, they have a Mendelian form of the disease. And aside from causation, genes associated with Mendelian disorders have been found to be risk factors for many common diseases12. New therapeutics for common diseases are being informed purely by human genomics, and Mendelian genes play no small part in that13.

The medical genetics community has often been accused of making empty promises14. But genomics is now truly improving people's health. This is not just a vindication but also an inspiration to continue rewriting medicine using our DNA.
Posted by: Besoeker || 02/18/2021 07:20 || Comments || Link || E-Mail|| [6507 views] Top|| File under:
-PC Follies
'Sex Reassignment Surgery' victim has testicles removed; immediately regrets it. Oops!
[NeoVaginaDisasters] Here's a particularly sad story. For those who do not know, an "orchiectomy" is the removal of testicles but not the creation of a "neovagina." Although this is not full SRS, it's considered a form of SRS and often a lead-up to the full monty.

Well, an orchiectomy is precisely what the victim below endured. They were "devastated" by the loss of libido, leading them to think that their transition "was only a fetish and I straight up ruined everything." Unfortunately, they realized this a little too late — the surgery is irreversible.


Posted by: Sheger Thromotch7944 || 02/18/2021 00:00 || Comments || Link || E-Mail|| [6581 views] Top|| File under:
Who's in the News
50
[untagged]
3
Taliban
3
Devout Moslems
3
Pirates
2
Commies
2
al-Qaeda
2
Islamic State
2
Tin Hat Dictators, Presidents for Life,
2
Sublime Porte
1
Govt of Pakistan
1
Govt of Saudi Arabia
1
TTP
1
Antifa/BLM
1
Narcos
1
al-Shabaab (AQ)
1
Govt of Syria
1
Govt of Iran Proxies
1
Govt of Iran
Bookmark
E-Mail Me
The Classics
The O Club
Rantburg Store
The Bloids
The Never-ending Story
Thugburg
Gulf War I
The Way We Were
Bio
Merry-Go-Blog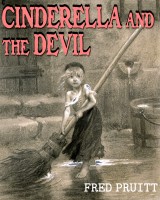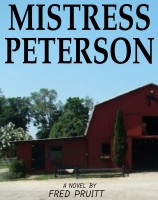 On Sale now!


A multi-volume chronology and reference guide set detailing three years of the Mexican Drug War between 2010 and 2012.

Rantburg.com and borderlandbeat.com correspondent and author Chris Covert presents his first non-fiction work detailing the drug and gang related violence in Mexico.

Chris gives us Mexican press dispatches of drug and gang war violence over three years, presented in a multi volume set intended to chronicle the death, violence and mayhem which has dominated Mexico for six years.
Click here for more information


Meet the Mods
In no particular order...


Steve White
Seafarious
Pappy
lotp
Scooter McGruder
john frum
tu3031
badanov
sherry
ryuge
GolfBravoUSMC
Bright Pebbles
trailing wife
Gloria
Fred
Besoeker
Glenmore
Frank G
3dc
Skidmark
Alaska Paul



Better than the average link...



Rantburg was assembled from recycled algorithms in the United States of America. No trees were destroyed in the production of this weblog. We did hurt some, though. Sorry.
44.192.65.228

Help keep the Burg running! Paypal: