-Land of the Free
Why you shouldn't care if the next COVID stimulus doesn't happen
Only $825 billion goes to actual COVID-related items. $1 trillion is for pork and pet projects.


[Legal Insurrection] Is anyone shocked the $1.9 trillion COVID-19 bill has little to do with the virus? These bills allow lawmakers to shove in pet projects and pork.

The Republican Study Committee (RSC), the largest Republican caucus in the House, wrote a playbook that outlines the hidden factors to inform the voters.

The COVID bill hands out:


$75 billion for medical supplies, testing, treatments, and vaccinations


$19 billion for public health: state health departments and community health centers


$7.2 billion for Paycheck Protection Program (PPP)


$15 billion for economic injury disaster loans


$26 billion to bars, live venues, and restaurants


$15 billion airlines payroll support


The bill also raises unemployment to $400 a week. This rewards 53% of Americans "for being unemployed" and can last for a year and a half

The CBO predicts the unemployment changes could "increase deficits by $246 billion." Plus, people staying unemployed for almost 16 months "could increase the unemployment rate as well as decrease labor force participation."

Then there's the $413 billion in relief checks. Democrats want to send "$1,400 per man, woman and dependent, that begins phasing out at $75,000 of individual income."
Posted by: M. Murcek || 02/23/2021 00:00 || Comments || Link || [336085 views] Top|| File under:
Caucasus/Russia/Central Asia
Moscow's mercenaries: How Russia is swelling the global market for private military companies
[AlAraby] What do we think about when we hear the term 'mercenaries'? For the president of Mozambique, the word has only one meaning - control - and he is willing to pay handsomely for it.

Filipe Jacinto Nyusi has two problems; the unrest in the troubled but resource-rich Cabo Delgado region and the jihadists who are taking advantage of it. The conflict has been ongoing since 2017 but escalated in 2020 following a series of gruesome attacks. Over 420,000 people have been displaced in the mainly Muslim province.

To deal with the growing threat, the Mozambican leader made offers to several private military companies. In the end, he chose a shadowy mercenary outfit with alleged ties to the Kremlin, the Russian Wagner Group, who said they would get the job done quickly.

However, the plan did not work. Several Wagner mercenaries were killed in ambushes in areas completely unknown to the Russians, who have no previous experience with the southern African terrain. In their place, the Mozambican government hired the DAG company, led by South African Colonel Lionel Dyck.

He had served in the army of what turned into the white colonialist former republic of Rhodesia in Zimbabwe and has extensive experience in conducting asymmetric fighting. The irony is that in the 1970s, Rhodesia's army, which included Lionel Dyck, attacked Mozambique and Zimbabwe's guerrilla bases, which Filipe Nyusi's party had sheltered. Times are changing.

All signs indicate that Africa is the new arena for experiments in the military industry, and it is there that we can see what military action across other theatres of conflict will soon look like. War is the same - but warfare is changing. Although the UN bans mercenary forces under some treaties, this too is changing. The data show that there are more mercenaries in Africa than anywhere else in the world. Some of them date back to colonial times such as Rhodesia.


More at the link
Posted by: badanov || 02/23/2021 00:00 || Comments || Link || [336087 views] Top|| File under:
Home Front: Politix
Hasbro Releases Exciting New 'Fauci Says' Game
[Babylon Bee] Hasbro has released an exciting new game called "Fauci Says," where you have to try to keep up with an electronic voice telling you to do a variety of tasks.

"Whether Fauci tells you to double-mask, close down schools, lock down forever, or jump off a bridge, you'll have to comply -- or you lose the game!" says the narrator over Hasbro's debut commercial for the game. "What wacky thing will Fauci have you do next? No one knows!"

The commercial then shows a happy family competing in the game. They're all having fun, trying to mask, unmask, social-distance, then not social-distance, and perform a variety of contradictory instructions, until one of them fails to put on a seventh mask in time and is cast out of the family for being anti-science, per the game's instruction manual. "You just got Faucied!" the rest of the family says in glee as the young daughter packs her bags.

"Sorry -- that's just FAUCI SAYS!"

Dr. Fauci lent his voice talents to the game for a more realistic feel. Many of the commands are taken right from actual press conferences and interviews, from the time he told Americans to stop wearing masks to the time he told them to wear masks for the next few years. Hasbro says the game is super-relevant and timely and also to be careful because there's a recording device in the game and you'll be reported if you fail to comply with any of the commands.

Have fun!
Posted by: Frank G || 02/23/2021 12:44 || Comments || Link || [336092 views] Top|| File under:
Dissent by Justice Thomas in election case draws fire for revisiting baseless Trump fraud claims
[USA Today] WASHINGTON — A blistering dissent in a high-profile election case written by Supreme Court Justice Clarence Thomas prompted blowback Monday from Democrats who accused one of the court's most conservative members of embracing baseless claims of voter fraud promoted by President Donald Trump after the November election.

In an 11-page dissent from the court's decision not to take up a challenge to the expanded use of mail ballots in Pennsylvania, Thomas acknowledged that the outcome of the election was not changed by the way votes were cast in the battleground state. But he raised questions about the reliability of mail-in voting that echoed many of the same arguments Trump raised in the weeks before and after the election.

The dissent followed the court's decision Monday to turn away a challenge to accommodations the Pennsylvania state Supreme Court made for mail-in voting during the coronavirus pandemic. The state, one of a handful of tossups that ultimately led to the election of President Joe Biden, allowed absentee ballots to be received up to three days after Election Day, even in cases where those ballots did not have a clear Nov. 3 postmark.

In the end, despite the partisan rancor over the issue and a bevy of lawsuits, there were too few ballots at issue to make a difference in the outcome in the Keystone State. But Thomas and two other conservative justices, Samuel Alito and Neil Gorsuch, said the legal questions should have been taken up by the high court to guide future elections.

"That decision to rewrite the rules seems to have affected too few ballots to change the outcome," Thomas wrote. "But that may well not be the case in the future."
Posted by: Besoeker || 02/23/2021 11:57 || Comments || Link || [336085 views] Top|| File under:
Media Begins Manipulation Tactics After Poll Shows Blue-Collar Workers Are Heading to the GOP
[Red State] Democrats have sold themselves as the party of the working man for a while, but it's become pretty clear that when asked by corporations and big tech, Democrats will toss their "working man" to the curb in a heartbeat.

It became abundantly clear when the "kid from Scranton" wiped out thousands of pipeline worker's jobs on day one of his time in the White House. Combine that with the fact that the elitists in New York, California, and D.C. are constantly comparing Republican voters to terrorists and sneering at the fact that they don't eat at high-class joints like them, it's clear that the left isn't for the little guy.


Posted by: Besoeker || 02/23/2021 07:38 || Comments || Link || [336081 views] Top|| File under:
'Horrendous': Merrick Garland says Epstein should have been 'vigorously prosecuted' much sooner
[Washington Examiner] Merrick Garland testified Monday that it was "horrendous" that deceased child sex offender Jeffrey Epstein had not been "vigorously prosecuted" much earlier than he was, though President Biden's pick for attorney general said he does not know why the Justice Department had failed so badly.

The Justice Department concluded in November that former U.S. Attorney Alex Acosta and other federal prosecutors exercised "poor judgment" in their handling of 2008's sweetheart deal with the jet-setting financier and accused sex trafficker but did not conclude there had been professional misconduct. Epstein was arrested more than a decade later and was found dead in his Manhattan jail cell in the summer of 2019.

During Garland's confirmation hearing Monday, Sen. Ben Sasse brought up the Epstein case, saying: "Obviously, he evaded justice for years, and when the department did ultimately partner with local authorities, it allowed charges to be brought that didn't befit the seriousness of his crimes. Infuriatingly, he was allowed to die by apparent suicide in federal custody, despite the fact that everybody knew he was a suicide risk and many people would benefit from that outcome."

The Nebraska Republican said Epstein's estate was also failing to compensate the victims properly and asked Garland what he believed had gone wrong with the DOJ investigation.

Garland said all he knew about the case was what he'd read in the news and seen on TV, and Sasse asked if Garland would agree about how "disgustingly embarrassing ... the department's pursuit" of Epstein was.
Posted by: Besoeker || 02/23/2021 03:08 || Comments || Link || [336100 views] Top|| File under:
Joe Biden Held Hostage -- Day 34
[American Thinker] Joe Biden conducted the most anemic presidential campaign in history. Using COVID-19 as an excuse, he stayed off the campaign trail for months, limited press access, and held strange rallies with no voters in attendance. When he called a voter "fat", and challenged Donald Trump to a fist-fight, we knew he was past his prime and his prime was never very impressive. Nobody has ever admired Joe for his intelligence, wisdom, statesmanship, or creativity. No, it was obvious he was merely a transport mechanism to deliver the White House to the political left -- rather like a political trojan horse -- with a "coexist" bumper sticker.

While we expected that a Biden presidency would have nothing to do with Joe Biden, I certainly didn't expect it to look like this. Is it just me, or do his executive order signing ceremonies look like creepy hostage situation videos?


Prisoner sitting at a desk -- check

Prisoner appears disoriented and confused -- check

Prisoner reading a statement clearly written by someone else -- check

Masked captors flanking the prisoner to keep him on script -- check

It's important to note that in these situations the power doesn't reside in the guy seated behind the desk -- regardless of his title or any trappings of importance. The power is held by the masked captors lurking the background. The power brokers in the Harris/Biden administration are San Fran Nan and Not-Mrs. Brown Harris. The most liberal former senator, and the most unhinged current congresswoman are the real shot callers in the executive branch now.

This raises another question, why would two people from the legislative branch be so anxious to circumvent the legislature? Joe has signed something like 50 executive orders in his first month in office. This puts him on pace for the most executive orders of any president in history. This is an affront to representative governance.
Posted by: Besoeker || 02/23/2021 02:56 || Comments || Link || [336096 views] Top|| File under:
WaPo Praises Biden's 'Low Key' Approach to Texas Winter Disaster
[Breitbart] The Post hounded President Donald Trump for years about Hurricane Maria — even after he visited the island personally, and despite the fact that his concerns about local mismanagement in the distribution of aid were proven right. Yet in an article published on Saturday, with the headline "Biden's low-key approach to storm wins praise but courts risks," the Post took a dramatically different approach:


"As the Biden administration faces its first natural disaster, the president himself is taking a notably low-key approach. He has not visited the stricken region or delivered prime-time remarks; he did not mention the disaster at a recent town hall; and he is studiously avoiding the controversy over whether wind energy or fossil fuels are to blame for widespread power failures.
Certainly the environmentalists had an opinion that Joe or Jen could've parroted. It was posted HERE
"It's a marked contrast to former president Donald Trump's habit of making himself the often-hostile center of attention during natural disasters. He famously tossed paper towels to hurricane victims, excoriated Californians for "gross mismanagement" of forests and called Puerto Rican leaders "corrupt and incompetent" for their handling of aid money."


He was right about P.R. incompetence.


Biden ignored the Texas disaster for days. He did not speak to the governors of states affected by the winter storm until after a journalist raised the question during a White House press briefing. He did not even tweet about Texas until several days into the crisis: Jill and I are keeping Texas, Oklahoma, and other impacted states in our prayers. I've declared states of emergency, authorized FEMA to provide generators and supplies, and am ready to fulfill additional requests. Please heed the instructions of local officials and stay safe.

The Post warned: "While Biden has won praise for his quieter, more businesslike approach, he is also running the risk that he ‐ and the federal government ‐ can appear almost absent."


Or callous or arrogant. Unfeeling towards deplorables, perhaps.


It noted that 48 people, including 30 in Texas, had died in the winter storm.
Posted by: Bobby || 02/23/2021 00:00 || Comments || Link || [336096 views] Top|| File under:
-PC Follies
Democrats Propose to Send Invitations to Illegal Aliens Previously Deported to Come Back [Patriot Liberty News]
Clutch Sharpe6875, this post from Patriot Liberty links only to Fox News's Sunday Morning Futures page, not to the specific interview in question — and more specifically to that bit of the interview PL quotes. And so I cannot determine for myself what was said and whether I should be upset by it — sheer laziness on the PL poster's part, when a little extra work would serve us all better. Please do not use Patriot Liberty as a source anymore, or any click bait site like them, but rather find the original so that we can judge for ourselves.

— trailing wife for the moderators at 12:50 p.m. ET
Posted by: Clutch Sharpe6875 || 02/23/2021 11:41 || Comments || Link || [336078 views] Top|| File under:
To Fight White Supremacy, Coca-Cola Discontinues Vanilla Coke
[Babylon Bee] ATLANTA, GA—To fight white supremacy, Coca-Cola has discontinued its controversial product Vanilla Coke, saying it is "too white" and must be dismantled as part of the company's continued emphasis on eliminating whiteness from society.

All varieties of Vanilla Coke, from Cherry Vanilla and Orange Vanilla to Vanilla Vanilla, will be pulled from shelves as part of Coca-Cola's push to lessen whiteness.

"We now recognize that our Vanilla Coke product perpetuates whiteness in a racist, problematic society and harms our efforts to make people less white," said a Coca-Cola executive Friday. "Anything with even a hint of whiteness must be eliminated. We now realize that we were, in fact, part of the problem all along as we promoted the alt right-adjacent flavor of 'vanilla.'"

"We will do better," he said before resigning, canceling and doxing himself, and banishing himself to a remote island in the Caribbean to think about his whiteness.

Chocolate Coke will replace the "toxic, problematic" product, and drinking it will, of course, be mandatory.
Posted by: Besoeker || 02/23/2021 07:30 || Comments || Link || [336083 views] Top|| File under:
Government
Kurt Schlichter: Our Military's SJW-Driven Abandonment of Warfighting Is Going to Get Troops Killed
(townhall) It gives me no pleasure to say that I no longer recommend that young people join the military, and I'm not alone. The non-Blue Falcon veteran community is in full revolt against the conscious decision to decline embraced by our current military leadership. After failing to win a war in the last 20 years — and don't say Syria, because the second President * woke up in the Oval Office wondering how he got there, more of our troops were heading back into the hellscape for reasons no one has bothered to articulate — the military has decided to target an easier enemy, i.e., other Americans.

See, the problem with me and the other vets who are disgusted by the brass's choice to focus on SJW priorities instead of, you know, successfully deterring or defeating America's enemies, is that we actually listened to what we were taught when we were coming up. Most of us were trained by the heroes who put the shattered American military together after the Democrat war in Vietnam broke it. We learned about leadership, about putting mission first but taking care of people always, and about objectives and how to attain them.

None of that's a thing anymore.
Continued on Page 49
Posted by: 746 || 02/23/2021 00:00 || Comments || Link || [336093 views] Top|| File under:
Who's in the News
36
[untagged]
5
Antifa/BLM
4
Govt of Iran
3
Govt of Iran Proxies
2
Taliban
2
Arab Spring
2
Commies
1
Govt of Saudi Arabia
1
Human Trafficking
1
Lashkar e-Taiba
1
Ottoman Proxies
1
PLO
1
Sublime Porte
1
al-Nusra
Bookmark
E-Mail Me
The Classics
The O Club
Rantburg Store
The Bloids
The Never-ending Story
Thugburg
Gulf War I
The Way We Were
Bio
Merry-Go-Blog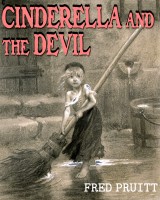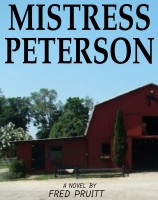 On Sale now!


A multi-volume chronology and reference guide set detailing three years of the Mexican Drug War between 2010 and 2012.

Rantburg.com and borderlandbeat.com correspondent and author Chris Covert presents his first non-fiction work detailing the drug and gang related violence in Mexico.

Chris gives us Mexican press dispatches of drug and gang war violence over three years, presented in a multi volume set intended to chronicle the death, violence and mayhem which has dominated Mexico for six years.
Click here for more information


Meet the Mods
In no particular order...


Steve White
Seafarious
tu3031
badanov
sherry
ryuge
GolfBravoUSMC
Bright Pebbles
trailing wife
Gloria
Fred
Besoeker
Glenmore
Frank G
3dc
Skidmark



Better than the average link...



Rantburg was assembled from recycled algorithms in the United States of America. No trees were destroyed in the production of this weblog. We did hurt some, though. Sorry.
18.206.12.157

Help keep the Burg running! Paypal: