-Signs, Portents, and the Weather-
These 7 States Are On The Verge Of Herd Immunity
Wasn't some commenter from Israel lecturing us on 'herd immunity' would never come to fruition? Jesus H. Christ, just retire and get the outta here...


[ZeroHedge] Nothing seems to scare the establishment more than a return to 'normal'. And by 'normal', we mean a return to an environment outside of the tyrannical control of career politicians and bureaucrats who have got a taste for this 'being king' stuff and know that anyone who questions their edicts will be 'canceled' by their Covidian cultists.


Would that 'cultist' accusation also include, I dunno, someone endlessly lecturing us about the inability of us to do much about it?


So, a week after Johns Hopkins surgeon, Dr. Marty Makary, penned an Op-ed in the WSJ saying that we will have herd immunity by April... and was instantly disavowed as 'dangerous', some awkward 'facts' and 'science' have been dropped by none other than FundStrat's Tom Lee.


For the love of all that's holy, Raj — things are tense enough right now without you adding several tons more of it. I have deleted that egregiously unnecessary final comment, plus ungentlemanly language.

— trailing wife at 4:57 a.m ET
Posted by: Raj || 02/27/2021 00:00 || Comments || Link || E-Mail|| [6587 views] Top|| File under:
-Land of the Free
New option for NFA purchases...
[Truth About Guns] Buying an NFA item — a silencer, short barreled rifle/shotgun, machine gun, "any other weapon," or destructive device — involves jumping through a series of .gov hoops, including paying a special tax and submitting a registration form. Perhaps the most complicated part for first-time buyers is deciding whether to register as an individual, as a trust, or as a corporation, and this decision must be made right off the bat.

The simplest and, in my opinion, the best option? A Single Shot Trust from Silencer Shop.

REGISTERING WITH A SINGLE SHOT TRUST
Silencer Shop creates an NFA trust (also often called a "gun trust" / "silencer trust" / "suppressor trust") that is tied to one NFA item and one NFA item only, and is named for that item (e.g. "SilencerModel SN:1234 Trust"). Hence the "Single Shot" moniker. Purchase a suppressor, add the $24.95 Single Shot Trust product and a tax stamp, and Silencer Shop does the rest.

ATF will register your shiny new NFA item to the trust, meaning the trust is the legal owner of said item. You're listed on the trust as the only trustee (for now).

As with every other way to register, you'll need a passport-style photograph and fingerprints to accompany the ATF Form 4. Silencer Shop makes this easy by allowing you to upload your photo to your Silencer Shop account (literally take a cell phone selfie in front of a white wall and upload it).

For fingerprinting, use a Silencer Shop S.I.D. Kiosk (they're at hundreds of dealers around the country) for an easy process that's automatically synced to your account, get digital fingerprinting done at some other place local to you, or use a paper fingerprinting packet if necessary. Once these things are in your Silencer Shop account, they'll be included automatically with any future NFA registrations you do through Silencer Shop so you don't have to worry about it again.

Fast forward a few months and your trust has been issued a cancelled tax stamp as proof of your paid NFA tax, which is stuck to your approved ATF registration "Form 4." Now what?

Well, right now you're effectively in the same boat as having registered as an individual. But, unlike with an individual registration, you aren't stuck in this boat:



Add (and remove) trustees as you please. Silencer Shop provides free addendum forms for this purpose. Trustees added after approval do not have to submit a photo or fingerprints. Y'all just fill out and sign the addendum and it's done. Trustees have all possession and use rights for the NFA item on your Silencer Shop trust.



o Example: add your spouse so she/he isn't legally in felonious possession of an NFA item should you be out of the house (if anyone else in your home has the code to the safe or if the NFA item isn't locked up, they're "in possession" of it) or if you leave it in your range bag in the trunk of the car and the wife borrows it.

o Example: add your hunting buddy so he can hunt suppressed on his big trip, then remove him afterwards (if you so choose).



This sort of simplicity and flexibility is worth so much more than the $24.95 cost of the Single Shot Trust.

Of course, if you plan to eventually buy 5+ NFA items (you do), Silencer Shop also offers a Single Shot Unlimited Trust for $129.95. As the name implies, this all-you-can-eat plan means you get unlimited Single Shot Trusts after that one-time payment. Either option you choose allows you more control over who can handle which NFA item, with far less hassle and expense.
Posted by: M. Murcek || 02/27/2021 00:00 || Comments || Link || E-Mail|| [6537 views] Top|| File under:
Zman, trenchant as always...
[Z Blog] One of the struggles for those on this side of the great divide is maintaining a proper perspective with regards to dissident thought versus conventional thought. Most people are not on this side of the great divide. None of the people in politics or the media know that there is a great divide. For them, the two sides are the extreme far Left and the so-called conservatives struggling to keep pace with them. Reading the mass media from our perspective can cause you to question your sanity.

There is a site called Memeorandum, which used to be popular with bloggers back when copy and paste blogging was a thing. It is an aggregator of mainstream sites that tries to set the tone of daily conversation. The cable talkers rely on it to set their agenda for the day. It is why our media feels like an echo chamber. The site is a useful reminder that our mass media is highly coordinated. These people have daily scrums to decide what to make up and they direct the rest to follow their lead.

Anyway, when you look at this site, it often seems like the bulletin board in a dayroom of a mental hospital. Yesterday, this post was featured on the site along with some others on the same topic. This one was the most amusing. There is nothing about that story based in fact. It is pure fantasy, but a fantasy being played out in real time in front of people supposedly in charge of the country. The loons running the government really think there are insurrectionists plotting a coup.
Posted by: M. Murcek || 02/27/2021 00:00 || Comments || Link || E-Mail|| [6544 views] Top|| File under:
Economy
Explainer: Why rising rates are unsettling Wall Street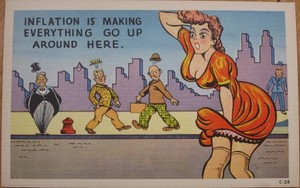 [AP via NYP] Yes, it's possible to have too much of a good thing, and that's exactly why stock markets around the world are getting so unsettled.

Optimism for an economic revival is surging following a year of coronavirus-induced misery. But expectations for stronger growth — plus the higher inflation that could accompany it — are pushing interest rates higher, which is forcing investors to re-examine how they value stocks, bonds and every other investment.

When it tries to figure out the value for anything from Apple's stock to a junk bond, the financial world starts by comparing it against a US Treasury bond, which is what the government uses to borrow money. For years, yields have been ultralow for Treasurys, meaning investors earned very little in interest for owning them. That in turn helped make stocks and other investments more attractive, driving up their prices. But when Treasury yields rise, so does the downward pressure on prices for other investments.

All eyes have been on the yield of the 10-year Treasury note, which climbed above 1.50% this week after starting the year around 0.90%. Here's a look at why that move shook up the financial world, including the worst week for the Nasdaq composite since October:
Posted by: Besoeker || 02/27/2021 04:38 || Comments || Link || E-Mail|| [6519 views] Top|| File under:
Home Front: Politix
Ohio Gov. John Kasich: Trump's Popularity and Strength Are 'Fleeting Every Day'
[Breitbart] Former Gov. John Kasich (R-OH) said Thursday on CNN's "Cuomo Prime Time" that former President Donald Trump's "popularity and strength" were fleeting every day.

Kasich said, "I think Trump's popularity and strength is fleeting every day. Yeah, it exists with state parties who don't have the power that they used to have. And maybe with these members of Congress who look over their shoulders and they're afraid of a primary, which to me is ridiculous."

He continued, "But the biggest problem that Trump is causing is it's very difficult for Republicans to recruit candidates, because candidates don't want to get into this craziness. I think there's a situation here where I can tell you this, people who have been very smart, who have been wealthy, who stood behind Trump, they're leaving. January 6th was it for them. So I think it's ripe now for candidates to be able to get out and meet with people who are smart, who are successful, who do have resources, and can get them to support them because I think Trump's losing his power. I think it's going to continue. He can't affect much now. He's going to make a speech at CPAC, everybody is going to go gaga, but at the end, I see him as a disappearing guy. I really do."
Posted by: Besoeker || 02/27/2021 07:45 || Comments || Link || E-Mail|| [6578 views] Top|| File under:
Dan Bongino says Secret Service tell him "Biden is in real significant trouble"
[RS] Dan Bongino, a former Secret Service agent, was on with Sean Hannity last night and revealed that he's got sources in the Secret Service that tell him that Biden's health "is in real significant trouble":

Bongino makes clear that reporting this gives him absolutely no joy. But he's clear that EVERYONE around Biden knows just how much trouble he's in, calling it the worst kept secret in the White House.

Bongino says this is the scandal that they are hiding from the American people, noting that we are only in the second month of this. How bad will he be in four years?

This all makes sense with all the 'senior moments' we've seen from Biden over the last two years, and especially with the reports that he was reading teleprompter scripts when answering questions with voters.

Remember the 25th amendment commission that Nancy Pelosi created to remove a president who is in poor health? She even said this wasn't about President Trump, but about 'future presidents'. We all knew at the time she was referring to Biden and I'm betting she knew even then just how bad his health was, which is why she created the commission.

I take no pleasure in Biden's health going bad. But Bongino is right, this is a huge scandal that they are keeping from the American people. The real scandal is that they hid this during the election in order to beat Trump and now they are propping him up in the Oval Office.

How quickly Biden declines is something we'll all watch unfold I'm sure. But what worries me even more about this is that we'll likely end with radical socialist Kamala Harris becoming president, which would be disastrous for this country.
Posted by: Besoeker || 02/27/2021 03:59 || Comments || Link || E-Mail|| [6554 views] Top|| File under:
The Voter Manipulation Scheme That May Have Clinched the Georgia Runoffs for Democrats
Key bits from a much longer piece:

[AmericanSpectator] For the legacy media, the story of Democrats' recent wins in Georgia is the story of Stacey Abrams

...sour grapes lo-o-o-o-o-ser (Loser! Loser! Loser!) of the 2018 Georgia governor's race. Now she wants to be somebody's vice president so she can sour grape about that too...
. According to this narrative, after Abrams lost the 2018 gubernatorial race, she launched Fair Fight to stop Republicans from allegedly engaging in voter suppression and to register thousands of new voters.

When Georgia turned blue in 2020, Abrams received much of the credit. The story goes Democrats are now winning because they are making democracy better.
Continued on Page 49
Posted by: trailing wife || 02/27/2021 00:00 || Comments || Link || E-Mail|| [6675 views] Top|| File under:
Home Front: WoT
Pensacola Jihad Massacre Victim Families Sue Saudi Arabia
[PJMedia] Victims and families of people who were killed in the December 6, 2019 jihad terror attack at the Naval Air Station Pensacola are suing Soddy Arabia


...a kingdom taking up the bulk of the Arabian peninsula. Its primary economic activity involves exporting oil and soaking Islamic rubes on the annual hajj pilgrimage. The country supports a large number of princes in whatcha might call princely splendor. When the oil runs out the rest of the world is going to kick sand in the Soddy national face...


, according to the

News Agency that Dare Not be Named

, charging that "the kingdom knew the gunman had been radicalized and that it could have prevented the killings." The suit, which was filed on Monday, "also claims that Saudi trainees knew in advance about plans for the shooting but did nothing to stop it."


Given the Biden administration's attitude toward Saudi Arabia, this might actually be allowed to go to conclusion.

If this suit were to target all those who knew and could have stopped that massacre, a few Americans might be included as well.

Continued on Page 49
Posted by: trailing wife || 02/27/2021 00:00 || Comments || Link || E-Mail|| [6597 views] Top|| File under: Govt of Saudi Arabia
Science & Technology
Exercise generates immune cells in bone
[Nature] A specialized type of bone-cell progenitor has been identified in the bone marrow, and shown to support the generation of immune cells called lymphocytes in response to movement.

It is pretty crowded in the bone marrow. Many types of stem and progenitor cell, including progenitors of immune cells, coexist side-by-side1,2 and are supported by nearby cells that generate specialized protective environments for the stem cells, called niches. The interplay between the cells of the niche, also known as stromal cells, and early progenitors of immune cells in the bone marrow is poorly understood. Insight into how this interplay is coordinated would help us to better understand how progenitors of immune cells are generated. Writing in Nature, Shen et al.3 have solved part of the puzzle by identifying a role for movement in stimulating communication between one type of stromal cell and immune progenitors in mice, ultimately helping the animals to fight infection.
Posted by: Besoeker || 02/27/2021 04:23 || Comments || Link || E-Mail|| [6545 views] Top|| File under:
-PC Follies
Chinese-American Rights Group Calls Critical Race Theory 'Hateful Fraud'
[LI] The Chinese-American Citizens Alliance of Greater New York (CACAGNY) has denounced Critical Race Theory in a scathing letter.

They describe the ideology as a hateful fraud and even call on their members to "resist" its implementation. This is more than a strongly worded letter. It's a call to action.

Via the CACAGNY site:

Posted by: Besoeker || 02/27/2021 04:28 || Comments || Link || E-Mail|| [6629 views] Top|| File under:
Who's in the News
27
[untagged]
4
Taliban
3
Govt of Iran Proxies
3
Islamic State
2
Govt of Iraq
2
Govt of Saudi Arabia
1
Govt of Pakistan
1
Hamas
1
Houthis
1
Sublime Porte
1
TTP
1
al-Qaeda in the Indian Subcontinent
1
Arab Spring
1
Boko Haram (ISIS)
1
Commies
1
Devout Moslems
Bookmark
E-Mail Me
The Classics
The O Club
Rantburg Store
The Bloids
The Never-ending Story
Thugburg
Gulf War I
The Way We Were
Bio
Merry-Go-Blog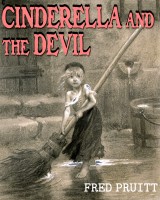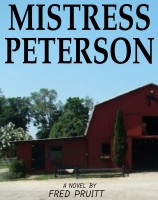 On Sale now!


A multi-volume chronology and reference guide set detailing three years of the Mexican Drug War between 2010 and 2012.

Rantburg.com and borderlandbeat.com correspondent and author Chris Covert presents his first non-fiction work detailing the drug and gang related violence in Mexico.

Chris gives us Mexican press dispatches of drug and gang war violence over three years, presented in a multi volume set intended to chronicle the death, violence and mayhem which has dominated Mexico for six years.
Click here for more information


Meet the Mods
In no particular order...


Steve White
Seafarious
Pappy
lotp
Scooter McGruder
john frum
tu3031
badanov
sherry
ryuge
GolfBravoUSMC
Bright Pebbles
trailing wife
Gloria
Fred
Besoeker
Glenmore
Frank G
3dc
Skidmark
Alaska Paul



Better than the average link...



Rantburg was assembled from recycled algorithms in the United States of America. No trees were destroyed in the production of this weblog. We did hurt some, though. Sorry.
54.80.173.217

Help keep the Burg running! Paypal: