-Great Cultural Revolution
'Replacement' conspiracies driving gunmen creep into mainstream politics
BLUF:


[CNN] Replacement pattern. That ad is part of a larger narrative.

Tucker Carlson, the Fox host, has pushed the idea that Democrats want to import new voters to dilute the votes of other Americans, presumably Whites like him.


Finally, the evil Tucker Carlson is exposed !




Liberal/Progressive Democrats have been boasting for decades that young, Democrat-voting illegal immigrants are flooding in through our wide open borders, creating a permanent Democrat majority. But they pounce when Republicans/conservatives object.

Trump biographer Michael D'Antonio and City University of New York media studies professor James Cohen wrote a CNN opinion piece last year about how the concept of

replacement theory

has festered in US politics for decades, but has recently become easy to decode in segments on Carlson's show and in remarks by lawmakers.


festering and decoding!


CNN's Chris Cillizza has documented how the concept of replacement theory has been mentioned by lawmakers like GOP Rep. Scott Perry, who said this at a House Foreign Affairs Committee meeting in April of 2021:

"For many Americans, what seems to be happening or what they believe right now is happening is what appears to them is we're replacing national-born American — native-born Americans to permanently transform the landscape of this very nation," the Pennsylvania Republican said in reference to the number of people trying to enter the country at the United States' southern border.


But, but, but what if everyone moves to Florida and Texas ?




See here for more about Rep. Perry's statement.
Posted by: Besoeker || 05/17/2022 06:02 || Comments || Link || E-Mail|| [194 views] Top|| File under:
Surber: The menticide of America
I learned a new word this weekend: menticide. It means "the systematic effort to undermine and destroy a person's values and beliefs, as by the use of prolonged interrogation, drugs, torture, etc., and to induce radically different ideas."

In short, brainwashing.

Apply that word to American society and you realize that you don't need prolonged interrogation, drugs or torture to get a society to kill itself. All you need is 70 years of attacks on the core beliefs of a nation to bring it down.

Liberals have replaced common sense with mental illness. They tell us nonsense such as men can have babies, and the government now pretends it is true.

The erosion of what made America great began gradually. Playboy began the erasure of our sexual mores. Rock 'n' roll began the popularization of the recreational use of drugs. State lotteries began the acceptance of gambling instead of producing goods and services. We gave into our impulses. Americans no longer have a wonderful life. The Bedford Falls of the 1950s is now Pottersville with booze, gambling and hookers.

Look at where we are today. People poop in the streets of San Francisco without punishment. Stores are regularly looted in Democrat Party havens again without punishment. Criminals regularly knock little old ladies down and shove Asians into oncoming subway trains again without punishment. Gangbangers routinely shoot, maim and kill young black people again without punishment. Only 1 in 6 murders in Chicago is solved despite a police staff of more than 13,000 workers.



Read the rest at the link
Posted by: badanov || 05/17/2022 00:00 || Comments || Link || E-Mail|| [107 views] Top|| File under:
-Land of the Free
The Battle for Control of Your Mind
[Brownstone] In his classic dystopian novel 1984, George Orwell famously wrote, "If you want a picture of the future, imagine a boot stamping on a human face—for ever." This striking image served as a potent symbol for totalitarianism in the 20th Century. But as Caylan Ford recently observed, with the advent of digital health passports in the emerging biomedical security state, the new symbol of totalitarian repression is "not a boot, but an algorithm in the cloud: emotionless, impervious to appeal, silently shaping the biomass." The new forms of repression will be no less real for being virtual rather than physical.

These new digital surveillance and control mechanisms will be no less oppressive for being virtual rather than physical. Contact tracing apps, for example, have proliferated with at least 120 different apps in used in 71 different states, and 60 other digital contact-tracing measures have been used across 38 countries. There is currently no evidence that contact tracing apps or other methods of digital surveillance have helped to slow the spread of covid; but as with so many of our pandemic policies, this does not seem to have deterred their use.

Other advanced technologies were deployed in what one writer has called, with a nod to Orwell, "the stomp reflex," to describe governments' propensity to abuse emergency powers. Twenty-two countries used surveillance drones to monitor their populations for covid rule-breakers, others deployed facial recognition technologies, twenty-eight countries used internet censorship and thirteen countries resorted to internet shutdowns to manage populations during covid. A total of thirty-two countries have used militaries or military ordnances to enforce rules, which has included casualties. In Angola, for example, police shot and killed several citizens while imposing a lockdown.
Continued on Page 49
Posted by: Besoeker || 05/17/2022 05:29 || Comments || Link || E-Mail|| [75 views] Top|| File under:
Africa North
Explainer: Who is Egypt's Al-Jamaa Al-Islamiya that the US is removing from its terrorism blacklist?
[AlAhram] The US is set to remove five inactive

turban

groups from its foreign terrorist organizations list, including al-

Jamaa al-Islamiya




... the State Department at the moment prefers to spell it

Gama'a al-Islamiyya

...

...The Islamic Group. Sunni Islamist alignment in Lebanon. The group was founded in 1952 as the Leb branch of the Moslem Brüderbund. Its current leader is Faisal Mawlawi. The party has a military wing known as the al-Fajr Forces. Currently they have 1 seat in the Lebanese Parliament...
, which is blamed for terrorist attacks that have killed hundreds of

coppers

, civilians and tourists in Egypt.

Active since the late 1970s, the group has been blamed for a campaign of violence in Egypt, especially in the 1990s, and is designated by the country as a terrorist group.

The five groups are expected to be formally removed from the US blacklist next week, the US State Department said in notices to

politician

s, according to the

News Agency that Dare Not be Named

.

Al-Jamaa al-Islamiya has been on the US foreign terrorist organizations list over the past 25 years, since 1997. This was the same year that saw a massacre by Islamist

bully boyz

of 71 people, including tourists, outside the Temple of Hatshepsut in Luxor.

Although investigations have proved the group members were behind the massacre, the group denied in 2013 its involvement in the attack.

MAJOR ATTACKS
The Egyptian Islamist movement surfaced in the eighties and nineties with a spate of terrorist attacks aimed at overthrowing the regimes of Presidents Anwar El-Sadat and Hosni Mubarak


...The former President-for-Life of Egypt, dumped by popular demand in early 2011...


The group is believed to have been involved in the

liquidation

of President Anwar El-Sadat in 1981 during the commemoration ceremony of the 1973 victory over Israel in the October War.

The group is also believed to have been involved in the

liquidation

attempt against President Hosni Mubarak in 1995, along with the Islamist group Egyptian Islamic Jihad


...created after many members of the Egyptian Moslem Brotherhood decided the organization was becoming too moderate. Operations were conducted out of Egypt until 1981 when the group was exiled after the assassination of President Anwar Sadat. They worked out of Gaza until they were exiled to Lebanon in 1987, where they clove tightly to Hezbollah. In 1989 they moved to Damascus, where they remain a subsidiary of Hezbollah...


, and the

liquidation

of parliament speaker Rifaat El-Mahgoub in 1990.

Other terrorist operations have also been blamed on the group, including the murder of well-known columnist Farag Foda in 1992. In 1996, the group killed several Greek tourists mistaken for Israelis outside the Europa Hotel in Cairo.

Following years of confrontations with security forces, the Islamist group's presence has been barely felt over the past decades.

In the late nineties, the group launched a non-violence initiative, where its members formally renounced violence and bloodshed.

Following the 2011 revolution, the group took the political route, establishing El-Benaa Wel Tanmia (Building and Development) political party. However,


women are made to be loved, not understood...


the Supreme Administrative Court issued a final ruling in 2020 to dissolve the party and confiscate its funds for funding terrorist groups.

Posted by: trailing wife || 05/17/2022 00:00 || Comments || Link || E-Mail|| [35 views] Top|| File under: Devout Moslems
51 300 prisoners at Azovstal
Direct Translation via Google Translate. Edited.

Commentary by Russian military journalist Boris Rozhin
[ColonelCassad] Vladlen Tatarsky https://t.me/boris_rozhin/48861 for the evening reports on today's surrendered at Azovstal.

1. 20 seriously wounded, 31 relatively healthy surrendered at Azovstal.
2. One of the resistance groups surrendered, which actually broke away from the main group.
3. Surrendered under guarantees of saving lives.
4. No one promised to exchange them.
5. "Kalina" is just a

mouthpiece

.


PS. Regarding all the talk about the exchange of characters with Azovstal, it is important to understand that this exchange is physically impossible.

According to Ukraine, after all the exchanges, Ukraine is holding about 500 prisoners of war soldiers and officers of the Russian Federation, the DPR and the LPR.

At the disposal of the Russian Federation, DPR and LPR up to 4,500-5,000 prisoners of war soldiers and officers. Plus, up to 1.5-2,000 people are still sitting on Azovstal itself, of which up to 600-650 are wounded. It is impossible to physically exchange such a number according to the 1 to 1 scheme, Ukraine simply has no one to exchange them for.

Nevertheless, rumors are circulating about possible exchanges of wounded UAF soldiers for Russian prisoners of war. No one has officially confirmed this yet.

The leader of the Nazis at Azovstal recorded a pitiful video, where he seemed to justify himself before surrendering.

We are waiting for the development of events - there is a feeling that there is not long left.



Text from the tweet following:


Apparently, the Azov militants received Zelensky's order to stop senseless resistance.





Text from the tweet following:


According to preliminary information, about 300 militants left Azovstal. About 50 of them were wounded. They are now being taken to the Central Regional Hospital of Novoazovsk, where they will be provided with the necessary medical care. The rest were taken away by buses in the direction of Yelenovka.





More from Rozhin:


Photolog: Buses for those who surrendered at Azovstal

Photos from the first stage of the surrender of the remnants of the Mariupol grouping of the Armed Forces of Ukraine at Azovstal.

The wounded are taken to the Novoazovsk hospital (where, according to plans that have become known, "Azov" was supposed to attack in the spring of this year).

The prisoners are taken to the colony in Yelenovka, where a large number of Ukrainian prisoners of war are kept, including those who capitulated at the plant named after Ilyich.


Photos at the link
Posted by: badanov || 05/17/2022 00:00 || Comments || Link || E-Mail|| [73 views] Top|| File under:
Russian and separatist units enter New York, Donetsk
Direct Translation via Google Translate. Edited.

Commentary by Russian military blogger Andrey Chervonets.

The blogger here is having great fun with the name and such, but the capture of New York is a bigger deal to the separatists that he lets on.

The capture of New York pushes the Ukrainian line back far enough that the near constant artillery attacks can stop after nearly seven years.
Yesterday, soldiers of the 1st DPR Mechanized Defense Battalion, with the support of the Russian army -- in particular artillery -- managed to destroy the fortified area on the outskirts of the urban-type settlement of New York, renamed by the Ukrainian side from Novgorodske several years ago.


The defense there was held by units of the 25th Brigade of the Armed Forces of Ukraine, which were later replaced by the defense units. Russian artillery literally plowed up the fortified area, forcing the Ukrainian Teroboronists to abandon their positions and retreat. Allied forces entered the settlement today.
Teroboronists are local levies. Kiev prolly removed regular Ukrainian forces and nationalist militias to the lines elsewhere.
Now Americans will be able to hear on the news:

"Ukrainian military placed heavy weapons in a school in New York" or "Russian paratroopers kicked out the leaders of New York after taking the city"


There's Russian humor, and there's dry Russian humor. The joke was neither.





Also from Chervonets:


The evacuation of wounded militants from Azovstal to the DPR has begun

It was not possible to sail away to the Turks with the last steamer

This is precisely the surrender. No one talks about any exchange, extradition and sending to Ukraine, etc.

Treatment => captivity. Transfer to hospitals on the territory of the DPR, where they will be under guard until they are cured. And after the cure, those guilty of war crimes will face charges. The rest will remain in the status of prisoners of war

Apparently, the whole ones will follow. The morale of the militants who have taken refuge in Azovstal is on the brink. Today, the first nine fighters voluntarily came out and surrendered.

Posted by: badanov || 05/17/2022 00:00 || Comments || Link || E-Mail|| [115 views] Top|| File under:
Economy
Elon Musk slams Biden: 'The real president is whoever controls the teleprompter'
Lots of opinions. A taste:

[FoxBusiness] Tesla CEO Elon Musk, whose purchase of Twitter remains ongoing, slammed President Biden in a podcast interview Monday and warned that if the government continues printing money, inflation will get worse and the U.S. might follow the path of Venezuela.

Musk, who said he has voted "overwhelmingly for Democrats," slammed the Democratic Party and Biden in particular. He suggested that Biden is something of an empty suit.

"The real president is whoever controls the teleprompter," the Tesla CEO said. "The path to power is the path to the teleprompter."

"I do feel like if somebody were to accidentally lean on the teleprompter, it's going to be like Anchorman," the CEO added, referencing the 2004 film in which Ron Burgundy reads whatever is written on the teleprompter, even if it would ruin his career.

Posted by: Skidmark || 05/17/2022 07:39 || Comments || Link || E-Mail|| [64 views] Top|| File under:
Europe
Is NATO running out of weapons to supply Ukraine? (no)
[YouTube - Perun] This war has produced some truly interesting takes - so many that I'm already planning my next myth-busting video as we speak.

But one recent one stood out as as both particularly strange, and also as a good opportunity to discuss a serious topic. Recently a number of media organisations ran stories suggesting that the shipment of American missiles to Ukraine were dangerously depleting American supplies to the point where urgent measures are necessary or American security would be threatened.

So yes, I'm going to deal with the idea that sending Stingers to Ukraine is a danger to the USA, but I'm also going to talk about how deep American weapon stocks are, what it means to have your security threatened, and why America probably shouldn't rush to crash-manufacture Stingers just because they're finally using the ones that were in storage. Defence procurement decisions have lasting impacts, and while the decision to ramp up Javelin production is an obvious one, I think we should be wary of the idea that Stinger should be resurrected without other options being considered.
Posted by: DarthVader || 05/17/2022 09:51 || Comments || Link || E-Mail|| [221 views] Top|| File under:
NATO, Finland, Sweden, and Russia's Domino Theory Dilemma
[YouTube] Vladimir Putin claims that Russia invaded Ukraine to halt the eastward expansion of the NATO alliance. Three months into the war, Putin has misplayed his hand right into his alleged fear, as Finland and Sweden look set to join it.

This video examines Putin's execution of "domino theory" doctrine---the idea that failing to stop one threat leads to more threats down the line. Often absent from domino theory discussions is the fact that fighting wars weakens your military capacity to win other conflicts later. Thus, fighting for reputation creates a dilemma, and perhaps one that Putin poorly navigated this time around.
Posted by: DarthVader || 05/17/2022 00:00 || Comments || Link || E-Mail|| [85 views] Top|| File under:
Home Front: Politix
Steve Schmidt: Leaker, Liar, Turncoat, Nut Job
[FreeBeacon]

Steve Schmidt

's abasement makes public what we've known for a long time

No Books. No Money. Just the Truth. That's the title of the meandering Substack post Steve Schmidt threw up last week at the tail end of a two-day Twitter bender. In that time, he didn't take more than an hour away from the keyboard, tapping out stilted and overwrought attacks against the late war hero John McCain and his daughter, Meghan.

Since then, he's widened the aperture, lashing out at the living, from Republican lawmakers (New York Rep. Elise Stefanik, Nebraska Gov. Pete Ricketts) to journalists (Maggie Haberman, Matt Lewis, Jonah Goldberg) and another subset of former colleagues (sorry, Lincoln Project).

Schmidt, in what is obviously a mental unraveling, denies any responsibility for McCain's decision to tap Sarah Palin as his running mate in 2008. He claims he didn't even sit down with Palin until after McCain had made his choice and that, in the end, he didn't even vote for the old man.

"This was a lapse in John's judgment, not mine," he writes. "My mistake was leaving John McCain alone in a room with her." Schmidt elaborated days later in an interview with the Kyiv Post. "The first time I had a conversation with her was after the decision had been made," he said of Palin, adding that he went "bananaramas" over the decision—whatever that means.

Well, there was a book! It was called Game Change, and Schmidt and his fellow turncoat Nicolle Wallace were the primary sources for it. The book eventually earned Schmidt a red-carpet appearance with Woody Harrelson, who played him on the big screen.

According to Game Change, Palin's vetting was hardly outsourced. The authors describe an hours-long conversation between Schmidt, Palin, and McCain aide Mark Salter that took place before her selection at the Flagstaff, Ariz., home of McCain supporter Bob Delgado. Schmidt "wanted to be sure Palin was ready for what she'd face and would toe the line."

But he and Salter, by their own account, dropped the ball. "They asked her nothing to plumb the depths of her knowledge about foreign or domestic policy," the book recounts. "They didn't explore her preparedness to be vice president. They assumed she knew as much as the average governor, and that what she didn't know, she would pick up on the fly. They weren't searching for problems. They were looking for a last-second solution."


Read the rest at the link
Posted by: badanov || 05/17/2022 00:00 || Comments || Link || E-Mail|| [116 views] Top|| File under:
Science & Technology
New Research Shows 'Harvesting Blood & Body Parts of the Young' Could Help Achieve 'Immortality'
Could This Be the Reason Biden is Importing Unaccompanied Children?




Unaccompanied child illegal immigrants tend to be riddled with infections and parasites, and so would make terrible blood&body parts donors. A cure considerably worse than the disease of aging, in my opinion. Better — and much cheaper — to get an infusion of the intestinal fauna of some healthy old guy, whether in pill form or as an old-fashioned poop milkshake (fecal transplant, for those who prefer the Latin medicalese).

[InfoWars] No longer just a "trope in horror novels."

New scientific research by Stanford University reveals that "harvesting the blood and body parts of the young in the hope of achieving immortality" is no longer just a "trope in horror novels," but a feasible likelihood.

Yes, really.

According to a report by the Telegraph newspaper, research by Stanford shows that "infusing cerebrospinal fluid of young mice into old mice improves brain function," opening the door for similar applications to humans.


The Stanford team infused fluid from 10-week-old mice into the brains of 18-month-old mice over seven days, and found that older mice were better at remembering to associate a small electric shock with a noise and flashing light.

Closer examination showed the fluid had "woken up" processes which regenerate neurons and myelin — the fatty material that protects nerve cells within the hippocampus, the memory centre of the brain.

The study shows that the same process could be applied to anti-ageing research, and that, "Experiments are even showing that young blood itself can reverse the ageing process, perhaps even curing Alzheimer's disease."

Elitists and transhumanists have long been interested in harvesting material from young people in a bid to pursue life-extension.

Former North Korean dictator Kim Jong-il routinely had himself injected with blood taken from young, healthy virgins in the belief that it would help him live longer.

The Telegraph report notes that, "Harvesting the blood and body parts of the young in the hope of achieving immortality has long been a familiar trope in horror novels and conspiracy theories."

Apparently, not for much longer.

"It may only be a few years before "youth transplants" finally move from the pages of gothic horror novels into the clinic," writes Sarah Knapton.


Source is just as reliable as the DM.




That's certainly one perspective. Have you considered setting up your own blog to share it with the world?




Posted by: Vespasian Ebboting9735 || 05/17/2022 11:49 || Comments || Link || E-Mail|| [104 views] Top|| File under:
Who's in the News
41
[untagged]
4
Taliban/IEA
3
Tin Hat Dictators, Presidents for Life, & Kleptocrats
3
Commies
3
Islamic State
1
Boko Haram (ISIS)
1
al-Shabaab (AQ)
1
Devout Moslems
1
Govt of Iran
1
Hamas
1
Hezbollah
1
al-Qaeda in North Africa
1
Lashkar e-Taiba
1
Moslem Colonists
1
Narcos
1
Antifa/BLM
1
Banditti
Bookmark
E-Mail Me
The Classics
The O Club
Rantburg Store
The Bloids
The Never-ending Story
Thugburg
Gulf War I
The Way We Were
Bio
Merry-Go-Blog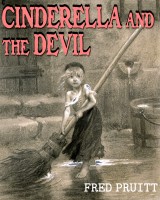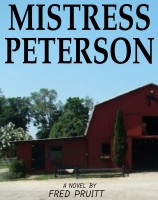 On Sale now!


A multi-volume chronology and reference guide set detailing three years of the Mexican Drug War between 2010 and 2012.

Rantburg.com and borderlandbeat.com correspondent and author Chris Covert presents his first non-fiction work detailing the drug and gang related violence in Mexico.

Chris gives us Mexican press dispatches of drug and gang war violence over three years, presented in a multi volume set intended to chronicle the death, violence and mayhem which has dominated Mexico for six years.
Click here for more information


Meet the Mods
In no particular order...


Steve White
Seafarious
Pappy
lotp
Scooter McGruder
john frum
tu3031
badanov
sherry
ryuge
GolfBravoUSMC
Bright Pebbles
trailing wife
Gloria
Fred
Besoeker
Glenmore
Frank G
3dc
Skidmark
Alaska Paul



Better than the average link...



Rantburg was assembled from recycled algorithms in the United States of America. No trees were destroyed in the production of this weblog. We did hurt some, though. Sorry.
44.200.30.73

Help keep the Burg running! Paypal: