Depraved Phelps litter to picket funeral of bus decapitation victim
Members of the controversial Westboro Baptist Church are threatening to picket the funeral of Tim McLean, the young man decapitated on a Greyhound bus last week.
Controversial? There is little dispute in this country that this is the sorriest excuse for a family to pollute a civilized nation since the Sawney Bean clan. (The Beans, 16th century Scottish bandits and cannibals, were eventually surrounded in their cave hide-out and killed by a posse).
The Kansas-based church - a small fundamentalist sect led by Fred Phelps - is reviled in the United States for protesting the funerals of hundreds of soldiers killed in the Iraq war. The sect gained notoriety in the 1990s by picketing the funeral of Matthew Shepard, a young gay man beaten to death in Wyoming.


Actually they were widely reviled well before the Iraq war started. At one point, in 2000 iirc, they actually went to Iraq to take part in one of Saddam's orchestrated anti-American protests.


Seven members of the church originally planned to picket theatre performances in Toronto and Red Deer, Alta., later this week. They recently added Mr. McLean's Manitoba funeral to their itinerary and plan to stand outside the service with signs reading "God hates you," "the wrath of God is revealed," and "God hates Canada." God is sending a message through Tim McLean's murder that He and the commandments must be obeyed, Ms. Phelps-Roper said.


Ezra Levant and Mark Steyn are brought before a "Human rights commission" star chamber for "hate speech" and these Phelps devils are allowed to run around loose? WTF is going on in Canada?


"The reason we're going is it's dot-connecting time," Ms. Phelps-Roper said on Tuesday. "The Lord is coming, America is doomed, the wrath of God abides upon the children of disobedience. His wrath appears in the form of these God smacks that are going on all around us. They're only going to get worse, and they're only going to come faster."

Despite its threats, the group does not always show up at their publicized events. They also claim they will target two Alberta performances of The Laramie Project, a play about Matthew Shepard, and a Toronto play about the Westboro group titled The Pastor Phelps Project: a fundamentalist cabaret on opening night.
Phelps-Roper, like 4 or 5 of the 12 other Phelps children, is a lawyer. She practices in the family law firm, but some of her sibs are employed by the Kansas Department of Corrections
The Westboro Baptist Church is a tiny organization with only Mr. Phelps, his children, their spouses and perhaps one other family as members, according to Mark Potok, director of the intelligence project of the Southern Poverty Law Centre, a civil rights organization based in Montgomery, Ala. "This is just about as despicable a bunch of people as you can find," he said. "They have picketed the funerals of little girls killed in bus crashes, of boy scouts killed in a tornado. These people actually celebrated the attacks of 9/11, saying this was God punishing America for its 'fag-enabling ways.' ... It's interesting because Fred Phelps has managed to unite everyone in this country from the far-right to the far-left. He is despised by one and all."
Something caused a fire at their compound the other night. Arson or wrath of God? Your call.
Mr. Phelps himself is not expected to be among the group headed to Canada, Ms. Phelps-Roper said.
Posted by: Atomic Conspiracy || 08/06/2008 00:56 || Comments || Link || [336071 views] Top|| File under:
-Short Attention Span Theater-
Collectors Discover US Flag Stamp Has 14 Stripes
Designed by affirmative action or illegal aliens? Maybe it was outsourced to India or China.


NEW YORK -- The devil, as they say, is in the details. So when an astute stamp collector recently discovered that one of the Old Glorys in the U.S. Postal Service's "Flags 24/7" series appears to have 14 stripes, it was bound to send a wave of excitement through the philatelic community.

"Is there any icon better-known to Americans than their own flag?" said Fred Baumann, a spokesman for the American Philatelic Society. "This is something somebody should have caught along the way."

The stamp in question, "Night," was released by the Postal Service on April 18 as part of a series of four stamps painted by Maryland artist Laura Stutzman depicting Old Glory at sunrise, noon, sunset and night. Stutzman's 42-cent stamp shows the flag flying proudly before a waxing moon, but instead of six white stripes, Old Glory has seven.

Stamp collector Tony Servies wrote about the extra stripe this week on his blog StampsofDistinction.com after reading a June 30 letter to the editor about the extra bar in Linn's Stamp News. "The first thought is, this is an anomaly," Servies said. "This is something that probably should be corrected; whether they do or not remains to be seen. If they do correct it, of course, it's an error stamp or a reissued stamp that would potentially make it a little more valuable."

Officials from the Postal Service acknowledged Wednesday they were aware of the error. "It's been noticed," Roy A. Betts, a spokesman for the U.S. Postal Service said, adding that 3.75 billion stamps in the series have been printed to date. The series is the Postal Service's primary mail-use coil and is available in rolls of 100, 3,000 and 10,000.

Stutzman said her four paintings for the "Flag 24/7" series were "examined three times by the Stamp Advisory Committee, that I know of, and then art directors look at it; everybody looks at it."

The painter is no stranger to stamp controversy. Her husband, Mark, created the 1993 Elvis stamp. His "Young Elvis" design beat out "Old Elvis" in a vote by the American public. "A stamp really catches a lot of attention," she said.

David E. Failor, a manager of Stamp Services for the Postal Service, said the extra stripe came from a design flaw. A white line, he said, was added to provide definition to the flag. "It was not part of the original artwork," Failor said. "Normally we would send the change back through our fact-checking process. In the case of this change we didn't do that so the mistake was not recognized. It was brought to our attention after the stamps were issued."

As far as errors go, Baumann said this one, albeit shocking, is pretty insignificant in the world of collecting. Real value, Baumann said, comes when an error is due to a production flaw, affecting only a few stamps, such the pane of 100 "Inverted Jenny" stamps from a 1918 run that showed a Curtiss JN-4 "Jenny" airplane misprinted upside-down.

"Most security printers are very hawkeyed about keeping an eye out for that kind of thing, routing it out and destroying it," he said. "It's usually shredded and then incinerated; they're very thorough because if these things do escape, just a few of them, they could be worth a great deal of money."

In 2005, a single "Inverted Jenny" stamp sold for $525,000.

The Postal Service plans to let the "Flags 24/7" series stay on the market, extra stripe and all, and will continue to be printed until the next stamp-price increase. "They will remain on sale as is," Betts said. "But we acknowledge the error."
Posted by: GolfBravoUSMC || 08/06/2008 15:18 || Comments || Link || [336082 views] Top|| File under:
John Edwards and his love child! - Enquiring minds want to know
The NATIONAL ENQUIRER is releasing the photograph that the world has been waiting for -- the first-ever picture of John Edwards and his love child!

The stunning "spy photo" shows the former presidential contender holding his infant daughter Frances Quinn Hunter at the Beverly Hilton hotel in Los Angeles -- where the ENQUIRER caught him visiting the baby's mother, his mistress Rielle Hunter. Edwards is holding his Silky Foal love child while standing in front of a distinctive striped curtain.

The same window covering hangs in each one of the hotel's guest rooms -- and is clearly visible in photos of guest rooms on the hotel's Web site.

"These photos are damning proof," said a source close to the situation. "He's been caught lying about his affair with Rielle and their love child for many months -- and now the proof against him is piling up.

"His elaborate coverup is unraveling at the seams."
Posted by: GolfBravoUSMC || 08/06/2008 12:08 || Comments || Link || [336072 views] Top|| File under:
Police free 26 cheerleaders from elevator at University of Texas
Woo-hoo!!!


Police and firefighters were called to the University of Texas' Jester Hall to free 26 cheerleaders who had crammed themselves into an elevator.
Hey, chief. Just got a call. There's twenty six cheerleaders trapped in an elevator.!
Let's roll, men!!
A group of 14- to 17-year-olds attending Texas Cheer Camp in Austin decided to see how many girls they could squeeze into the elevator around 6 p.m. Tuesday, campus police said.


Hehehe... it'll be fun!


The elevator successfully descended from the fourth floor to the first, but the doors refused to open. The panicked girls managed to wiggle a few cell phones free to call for help. But it took about 25 minutes before a repairman was able to fix the door, police said.


Hey, Beavis. He said the cheerleaders were...wiggling...heheheheheheheheheh.


"It's dangerous actually," said Rhonda Weldon, director of communications for the UT Police Department. "They're lucky that that's all that happened."


Jealous bitch...


One teen fainted and was treated and released from a nearby hospital. Two others were treated at the scene.
Should we start CPR, chief!
C'mon, Johnson... they're awake.
Okay! Hiemlich manuever then!
"Take the sign seriously," Ms. Weldon said. "There are signs everywhere: No more than 15 people or 3,000 pounds."


What makes you think they can read?
Posted by: tu3031 || 08/06/2008 10:02 || Comments || Link || [336068 views] Top|| File under:
McCain Volunteers Wife For Topless Contest
Sen. John McCain, R-Az., perhaps unknowingly, volunteered his wife for a beauty pageant on Monday that often features contestants topless -- and, occasionally, without any decency -- at the Sturgis, South Dakota, motorcycle rally.


And nobody better tell him or I'm gonna be pi$$ed!


"I was looking at the Sturgis schedule, and noticed that you had a beauty pageant, so I encouraged Cindy to compete," McCain told an audience at the rally. "I told her [that] with a little luck, she could be the only woman to serve as both the First Lady and Miss Buffalo Chip."

The audience, clearly better versed in the details of the pageant, cheered and whistled their approval.

This annual rally, now in its 62nd year, rally attracts upwards of 500,000 riders in August to the small town of 5,500. The contest is named for the Buffalo Chip campground, home to about 25,000 riders for the nine-day rally.

The Arizona senator, according to the Buffalo Chip campground website, was participating in "the Buffalo Chip's annual Tribute to American Veterans and Active Duty Servicemen." The site also says that many attendees are "veterans and active duty servicemen who will have a great appreciation for McCain's family history of service to our country."

McCain also promised the audience that he would only speak briefly.

"I know that we are waiting with great anticipation for Kid Rock and the other entertainment," the Arizona senator said.
Posted by: gorb || 08/06/2008 06:42 || Comments || Link || [336070 views] Top|| File under:
Idiots of the Day submission
China revokes visa of gold medalist, Darfur activist Cheek

Olympic gold medalist and outspoken Darfur activist Joey Cheek has had his visa revoked by the Chinese embassy, hours before the speedskating champion was set to fly to China. And he wasn't even planning on wearing a mask when he got there.

Chinese officials don't need a reason to revoke anyone's visa but, in their eyes, they had plenty of reasons to snatch Cheek's. He is the founder of Team Darfur, a group of 70 athletes whose goal it is to raise global awareness of the human-rights violations taking part in the Darfur region of Sudan. China's military, economic and diplomatic ties to Sudan have been well-publicized in the lead-up to the Games.

Said Cheek of his ban in a prepared statement:

"I am saddened not to be able to attend the Games. The Olympic Games represent something powerful: that people can come together from around the world and do things that no one thought were possible. However, the denial of my visa is a part of a systemic effort by the Chinese government to coerce and threaten athletes who are speaking out on behalf of the innocent people of Darfur."

Cheek was going to China to support the athletes on Team Darfur -- including soccer player Abby Wambach -- and to promote the cause, one that he has championed for years. After winning gold in the Torino Games, Cheek announced he was donating his $25,000 USOC bonus to Darfur and implored his sponsors to do the same. It seems that Joey Cheek is truly one of the good guys.

And now he's out of China before he even got there. With the Games getting closer (just two days away now), the world seemed ready to forget about all the Chinese issues in order to focus on the Games themselves. Unfortunately, China's actions make that impossible. In a time when we should be wondering who will light the Olympic cauldron, whether Michael Phelps can break an all-time record and how Liu Xiang will react to the pressure of 1.3 billion of his countrymen hanging on his every step, we're instead left to discuss the Chinese government's reluctance to allow any dissension in their country, despite repeated promises that they'd clean up their act when the Olympics came to town.



Way to go, China! Don't be whining if politic happens during the Olympics.
Posted by: gorb || 08/06/2008 06:35 || Comments || Link || [336069 views] Top|| File under:
Paris Hilton fires back at McCain's "Celeb" ad
Paris Hilton has fired back in response to presumptive Republican presidential nominee John McCain's "Celeb" ad comparing the 27-year-old heiress to Barack Obama. The less-than-two-minute spot, paid for by the comedy video Web site, funnyordie.com. It features Hilton sprawling in a lounge chair in a swimsuit. The socialite mocks McCain's ad, saying, "I want America to know that I'm, like, totally ready to lead."
OOH! Like, that's gonna leave a mark. I hope Cindy doesn't get the wrong idea about the pink lipstick Obama left on McCain's knee.
What are Hilton's thoughts on energy policy? She says her position is a "hybrid" of Obama and McCain's. "Energy crisis solved," the heiress declares.


A hybrid? I guess now we need to know which week she is talking about so we know which of Obama's plans to refer to.


Hilton, who's built a career out of being a celebrity, also reveals her pick for vice president and plans while in office. "I'm thinking Rihanna. I'll see you at the White House. Oh, and I might paint it pink. I hope that's cool with you guys," she says.

"I'm Paris Hilton and I approve this message because I think it's totally hot."

The McCain camp responded to Hilton's ad Tuesday. "It sounds like Paris Hilton supports John McCain's 'all of the above' approach to America's energy crisis - including both alternatives and drilling. Paris Hilton might not be as big a celebrity as Barack Obama, but she obviously has a better energy plan," says McCain spokesman Tucker Bounds.


Must . . . keep . . . straight . . . face!!!
Posted by: gorb || 08/06/2008 04:41 || Comments || Link || [336071 views] Top|| File under:
-Signs, Portents, and the Weather-
Southern Cal Hot Spot Hits 812 Degrees, Baffles Experts
Are experts ever "not baffled"?


The ground is so hot in one part of Southern California it can melt the shoes right off your feet. An unexplained "thermal anomaly" caused a patch of land in Ventura County, just north of Los Angeles, to reach a temperature of over 800 degrees on Friday, baffling experts who have been monitoring the area for weeks.


Hellgate. Or Halliburton.


The anomaly was discovered after the land got so hot that it started a brush fire and burned three acres last month. Firefighters were brought to the scene after reports of a blaze, but by the time they arrived only smoldering dirt and brush remained. Firefighters took no chances with the smoking ground, clearing brush near the fumes and cutting a fire line around the area to prevent a blaze from igniting.

"We are a little perplexed at this point, to tell you the truth," the Ventura County Star quoted geologist David Panaro as saying. "This is not your usual geological detective story."


Oh, boy! Looks like we'll need a "study'! I'll write up the grant paperwork right now!


The area has recorded high temperatures at least five times since 1987, Allen King, a retired geologist with the U.S. Forest Service told the newspaper.


Oh, well. It's gotta be an Alien Landing Area then...


The hot spot is located in steep, rugged terrain a few miles north of the town of Fillmore on land owned by the U.S. Bureau of Land Management and leased by Seneca Resources Corp. Officials who are familiar with the patch of land, which is near the large Sespe Oil Field, have come up with a few theories as to why the ground soared to 812 degrees fahrenheit on August 1.
Evil Big Oil! I knew it!
One theory is that natural hydrocarbons, such as oil or gas, are burning deep in the earth and seeping out through cracks in the area, causing the surface to rapidly heat and generate smoke.


Maybe there's 26 cheerleaders trapped under it?


According to the Star, Allen King, a former geologist with the U.S. Forest Service recently stuck a thermometer into the ground and got a reading of 550 degrees — so hot that it melted the glue holding the sole of his boots together. "After that we were more cautious about standing in one place for too long," he said.


Posted by: tu3031 || 08/06/2008 12:31 || Comments || Link || [336086 views] Top|| File under:
Home Front: Politix
Paris Hilton 'enters' White House race
PARIS Hilton has thrown her hat into the US presidential race, declaring her desire to campaign against "that wrinkly white-haired guy" and threatening to paint the White House pink if elected.

The blonde socialite responded to Republican candidate John McCain's controversial use of her image in a campaign television spot last week with a satirical ad of her own posted on the website Funnyordie.com.

In the ad, the 27-year-old appears reclining on a sun lounger beside a swimming pool, dressed only in a skimpy leopard-print bathing costume.

"Hey America, I'm Paris Hilton and I'm a celebrity too," she declares. "Only I'm not from the olden days and I'm not promising change like that other guy. I'm just hot.

"But then that wrinkly white-haired guy used me in his campaign ad, which I guess means I'm running for president. So thanks for the endorsement white-haired dude, and I want America to know I'm, like, totally ready to lead."

Hilton then offers an alternative US energy strategy, suggesting that she plans to combine elements from Senator McCain and Democratic rival Barack Obama.

"We can do limited offshore drilling with strict environmental oversight while creating tax incentives to get Detroit making hybrid and electric cars. ... Energy crisis solved, I'll see you at the debates, bitches!"

Hilton then signs off by declaring that she is now mulling her choices for vice-president.

"I'm thinking Rihanna," she said, referring to the singer-songwriter.

"I'll see you at the White House," Hilton adds. "Oh, and I might paint it pink. Bye!"
Posted by: tipper || 08/06/2008 00:00 || Comments || Link || [336067 views] Top|| File under:
India-Pakistan
Pakistan Institute of Mammography Opened (Parody)
Islamabad (NSN): Pakistan had achieved another milestone today by opening the prestigious Pakistan Institute of Mammography at the capital. Prime Minister Gilani did the honours of cutting the band. Prime Minister Gilani then proceeded to conduct the first mammography of the Federal Minister for Information and Broadcasting Ms Sherry Rehman.

"Prime Minister Gilani did the mammography procedure as good as the best in the trade" a visibly satisfied Sherry commented to the media persons after the procedure. She confirmed that the procedure is pain free, and did not offer any discomfort at all. "I had been subjected to this procedure at various times and places previously", claimed Ms Rehman, "but this is one of the best I had"

The prime minister laughed at Ms Rehman's response, and speculated that she might have been easy on him because he happen to be her boss. We know each other for quite a long time, so that also makes things easier.

Later, the prime minister announced that as a special gift to the women of this great nation, the Institute will offer free mammographies whenever it can get a political leader to conduct the procedure. "The radiologists must be paid, while the politicians come free", explained Abdul Mulapichi, the newly appointed director of the Institute.

The average abdul on the street, however wasn't too enthusiastic. "I am not going to take my wives there" said one, requesting anonimity. After a brief thought, he added "do they hire people". Another wanted to know if they give the procedure to Goats. No one had the answer, but how could a government in Pakistan ignore those lovely animals?

Mariyah Moten, the famous model and former Miss Pakistan said that she wouldn't need any services, but will be glad to undergo one if President Pervez Musharraff would undertake the procedure. Shirleen Mazari, stragegic analyst and former director of the Institute of Strategic Studies refused to comment on this event because it is evidently a ploy by the CIA to rob the Pakistani H&D, obviously being assisted by the hindu RAW, jewish Mossad and a thousand other spy organizations. Group Captai S. M. Hali said that the women in the elite Pakistani Air Force will never need mammographies, because their superior equipment and flawless training would make the need redundant. "Maybe the women in IAF needs it. Do they even HAVE women in IAF?" wondered Hali.

Worldwide reactions are pouring in through various outlets. There is serious heartburn going in the unabashedly Pakistan bashing web forums on the internet. "Do they offer Canadian veejaaj along with mammographies?" asked a postor named 'Dilbulla'. Another named 'Nayakuddin' wanted to know what is the maximum size that can be accommodated by the machine. This issue is clarified by another postor named 'Haroun' by measuring the published photographs of the equipment. This information is seriously disputed at another blog, claiming the technique highly speculative. The resulting brawl led to heated exchanges and ultimate shutdown of several threads. A poll was conducted to ascertain the value of mammographies in the Pakistani society. As usual to the unabashedly Pakistan bashing forum, it was rigged in favour of mammographies, so that option got 87% of the votes. No got 4% votes and undecided got 3% votes. There was another brawl on what happened to the missing 4% votes, and that resulted in shutdown of more threads and banning of more postors.

This is Lahalla Al Gulth reporting for NSN. We are everywhere.
Posted by: john frum || 08/06/2008 14:44 || Comments || Link || [336065 views] Top|| File under:
Science & Technology
Quakes caught by laptop sensor
A device originally put into laptops to prevent damage to the hard drive if the machine is dropped has been put to a novel use by scientists.

In the case of laptops, the accelerometer detects when the machine has been knocked off a desk or dropped. Before impact the heads on the hard drive are pulled clear of the platters where data is stored to prevent physical damage. "When you accidentally knock your laptop off the desk, the accelerometer is detecting a large, strong new motion," he said.

Currently the system is iin its early stages with only three laptops fully connected.

While an individual machine "can't necessarily tell the difference" between a quake and someone just getting up quickly and knocking their laptop forcefully, Dr Lawrence explained the key is the number of machines networked together. "If there's just a few of them, then the server will know it's just people knocking their laptops around accidentally," he said. "But if we're flooded with a large number of triggers, then we'll know that there is a large, significant earthquake in the area."

The sensitivity is variable, depending on distance from the quake. Once movement is detected, the information is sent to the server, where it is verified as to whether it is an earthquake.

Although this may only provide a few moments' warning, every second counts in such a situation. "If it is an earthquake, we could potentially send out signals to those who need it even before the energy from the quake has expanded out from the epicentre to those other people," Dr Lawrence said.
Posted by: 3dc || 08/06/2008 15:31 || Comments || Link || [336094 views] Top|| File under:
Home Front: Culture Wars
Large Grassfire Burning in Kansas
Fire crews across Kansas and Oklahoma are still trying to put out a large grass fire in Barber County.

The fire started at about noon yesterday about 15 miles southwest of Medicine Lodge. Crews managed to contain the fire as of Tuesday morning. Since then, dry conditions and winds have caused the fire to expand an estimated seven to 10 miles wide.

The Kansas Forestry Service has been called in to help find more resources to fight the fire. So far, 30 units have been called out with more on the way. An additional three units from Oklahoma and three units from Wichita have been asked to help.

Bill Robbins, Barber County Fire acting public information officer, said fire crews from as far away as Wellington and Garden City were called to help put out the blaze. Nearby Kansas counties and some Oklahoma counties also provided assistance.

One fire truck was destroyed in the fire. In addition, Robbins said flames damaged two bridges. Livestock has been mostly saved, and there are no reports of injuries at this time.

Robbins said firefighters are battling some tough conditions in the fight against this blaze. Much of the fire lays in some terrain that firefighters cannot enter. Instead, Robbins said crews have to wait for the blaze to come to them. In addition, they have to haul water 10 miles to the fire from Hartner and Medicine lodge. That's forcing crews to dig up grass and replace it with dirt to try to contain the blaze.

Fire officials have still not determined a cause for the grass fire. Spectators are advised to stay away from the fire.
Last I heard this fire has burned 15000 acres in two days. I wanted to post this as a significant number of the firefighters are volunteers who gave up a paycheck, hot meal, and soft bed to travel over 100 miles to assist. Not bragging or anything, just like to post a story every once in a while the type of people who are out there in the USA even if this is flyover country. I was at a seperate fire Monday when this got started and we figured we were about 15 miles away and the smoke plumes spread 10 degrees at the horizon before the light faded. I can't find a good topo map but here are pictures of the area and you can see that this is difficult terrain.
Posted by: swksvolFF || 08/06/2008 10:44 || Comments || Link || [336071 views] Top|| File under:
Texas takes affirmative action on immigration problem
HUNTSVILLE, Texas - With the parents of his victims watching a few feet away, a Mexican-born condemned killer apologized before he was executed for his part in a horrific attack on two teenage girls 15 years ago. "I'm sorry my actions caused you pain," Jose Medellin told the teens' parents late Tuesday. "I hope this brings you the closure that you seek."

Nine minutes later, Medellin was pronounced dead. His execution, the fifth this year in Texas, was delayed for about four hours while the U.S. Supreme Court weighed his appeal.

"It's been a long night," Randy Ertman, whose daughter was killed by Medellin and five other gang members, said after watching the 33-year-old man receive lethal injection.

The appeal to the nation's highest court focused on whether Medellin was denied treaty-guaranteed help from the Mexican consulate when he was arrested. The court rejected his request for a reprieve, with the majority opinion noting that the Justice Department had not sought the court's intervention.

"Its silence is no surprise," the court said, adding that prosecutors never wavered from their position that Medellin "was not prejudiced by his lack of consular access."

Four justices dissented.
The case attracted meddling attention after the International Court of Justice said Medellin and some 50 other Mexicans on death row around the United States should have new hearings in U.S. courts to determine whether the 1963 Vienna Convention treaty was violated during their arrests.

Texas authorities argued Medellin, who came to the United States when he was 3 and grew up in Houston, never sought Mexican consular protections until four years after he was arrested. By then, he already had been tried for capital murder, convicted and condemned.

Medellin was the first to die among the cases cited by the international court, also known as the World Court. "It's important to recall this is a case not just about one Mexican national on death row in Texas," one of his lawyers, Sandra Babcock, said after watching him die. "It's also about ordinary Americans who count on the protection of the consulate when they travel abroad to strange lands. It's about the reputation of the United States as a nation that adheres to the rule of law."

President Bush asked states to review the cases, but the U.S. Supreme Court ruled earlier this year neither the president nor the international court could force Texas to wait.

Mexico's Foreign Relations Department said it sent a note of protest to the State Department about Medellin's case. The statement said officials "were concerned for the precedent that (the execution) may create for the rights of Mexican nationals who may be detained in that country."

In their appeal, Medellin's lawyers warned his execution could endanger Americans abroad if they get into legal trouble and said Congress or the Texas Legislature should be given a chance to pass a law setting up procedures for new hearings before he was executed. A bill to implement the international court's ruling wasn't introduced in Congress until last month. The Texas Legislature doesn't meet until January.

"State and federal courts -- on three separate occasions -- have already satisfied the World Court's suggestion that American courts examine whether Medellin suffered actual legal harm when authorities did not inform him about certain rights under the Vienna Convention," said Jerry Strickland, a spokesman for the Texas Attorney General's Office. "On all three occasions, state and federal courts concluded that Medellin suffered no legal harm."
Elizabeth Pena, 16, and Jennifer Ertman, 14, both of Houston, were gang raped, beaten and strangled in June 1993. Their remains were found four days later. The brother of one of the gang members, disgusted to learn about his sibling's involvement in the attack, tipped police, leading to the arrests.

Medellin, who was 18 at the time, was one of five to get the death penalty for the girls' deaths.

One companion, Derrick O'Brien, was executed two years ago. Another, Peter Cantu, described as the ringleader of the group, is awaiting execution but a date has not been set. "Looking forward every day to that," said Adolfo Pena, Elizabeth's father.

Two others, Efrain Perez and Raul Villarreal, had their death sentences commuted to life in prison when the Supreme Court barred executions for those who were 17 at the time of their crimes. The sixth person convicted, Medellin's brother, Vernancio, was 14 at the time and is serving a 40-year prison term.

At least six other Mexican nationals have been executed in Texas since 1982, when the state resumed carrying out capital punishment.
Posted by: Besoeker || 08/06/2008 08:45 || Comments || Link || [336073 views] Top|| File under:
Who's in the News
60
[untagged]
7
Govt of Pakistan
6
TTP
4
al-Qaeda
3
ISI
3
Iraqi Insurgency
3
Govt of Syria
2
Mahdi Army
2
Taliban
2
al-Qaeda in Iraq
1
Islamic Jihad
1
Hezbollah
1
Global Jihad
1
Govt of Iran
1
Govt of Sudan
1
Hamas
1
al-Qaeda in North Africa
1
Islamic Courts
Bookmark
E-Mail Me
The Classics
The O Club
Rantburg Store
The Bloids
The Never-ending Story
Thugburg
Gulf War I
The Way We Were
Bio
Merry-Go-Blog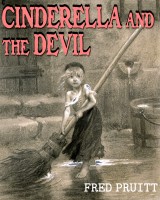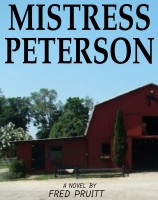 On Sale now!


A multi-volume chronology and reference guide set detailing three years of the Mexican Drug War between 2010 and 2012.

Rantburg.com and borderlandbeat.com correspondent and author Chris Covert presents his first non-fiction work detailing the drug and gang related violence in Mexico.

Chris gives us Mexican press dispatches of drug and gang war violence over three years, presented in a multi volume set intended to chronicle the death, violence and mayhem which has dominated Mexico for six years.
Click here for more information


Meet the Mods
In no particular order...


Steve White
Seafarious
tu3031
badanov
sherry
ryuge
GolfBravoUSMC
Bright Pebbles
trailing wife
Gloria
Fred
Besoeker
Glenmore
Frank G
3dc
Skidmark



Better than the average link...



Rantburg was assembled from recycled algorithms in the United States of America. No trees were destroyed in the production of this weblog. We did hurt some, though. Sorry.
44.197.101.251

Help keep the Burg running! Paypal: