-Lurid Crime Tales-
Craig raises only $4,600 for legal defense fund
Sen. Larry Craig has raised just $4,645 since setting up a legal expense fund this spring to help pay the bills from his efforts to overturn his guilty plea to misdemeanor disorderly conduct.

Craig, who was arrested during a 2007 sex sting in the Minneapolis-St. Paul Airport, continues to fight his guilty plea in Minnesota's higher courts. He had a Sept. 10 hearing in front of the Minnesota Court of Appeals.

In February, the Senate Ethics Committee chastised him with a letter of public admonishment, saying his arrest constituted "improper conduct" reflecting poorly on the U.S. Senate. Craig tried to "evade legal consequences" for his guilty plea to a misdemeanor charge by trying to keep the arrest secret and attempting to withdraw his plea only after it became public, the bipartisan committee said. Its members also found that Craig broke a Senate rule by failing to seek the committee's permission before spending more than $200,000 in leftover campaign money to try to overturn his plea and clear his name.

After that, Craig stopped using money from his re-election account for his legal bills, most of which came from famed Washington, D.C., criminal defense attorney, Billy Martin. Craig opened up the legal expense fund in June under the name "The Fund for Justice."

Most of the donations to Craig's expense fund range from $50 to $300, although Craig received one $1,000 donation from Vicki and Franz White of Star, Idaho. Contributors include his neighbors Joseph and Elizabeth David, who donated $250, and John and Linda Brewer, who gave him $100. Old friends and neighbors from Weiser also gave. They include Phil Soulen, who donated $50, and Margaret Soulen Hinson and Joseph Hinson, who contributed $100.

Larry and Marianne Williams, who donated parkland to the city of Boise and have a portion of Bronco Stadium at Boise State University named for them, also gave Craig $500.

Donors are allowed to give up to $10,000 to the expense fund, although lobbyists are prohibited from making contributions. The fund is administered by Craig's former chief of staff, Greg Casey.
Posted by: Fred || 11/08/2008 00:00 || Comments || Link || E-Mail|| [6467 views] Top|| File under:
Home Front: Politix
Pelosi says Voters too Dumb to Know What They Voted For
House Speaker Nancy Pelosi expressed deep disappointment on Friday that California voters approved Prop. 8, the measure banning same-sex marriage, and defended her ally, San Francisco Mayor Gavin Newsom, against critics who say his actions contributed to its passage.

Chronicle, Pelosi said she believes some voters might not have fully understood the initiative, which overturned a state Supreme Court ruling legalizing same-sex marriage. The measure was approved 52 to 48 percent. "Unfortunately, I think people thought they were making a statement about what their view of same-sex marriage was," the San Francisco Democrat said. "I don't know if it was clear that this meant that we are amending the Constitution to diminish freedom in our state."


In other words, you people are too stupid to to know what's good for you. WE will decide.


Newsom played a starring role in TV and radio ads aired by the Yes on Prop. 8 campaign, which seized on his remarks at a rally in May after the court's ruling that same-sex marriages were "going to happen, whether you like it or not." The measure's passage was seen as a blow to the possibility of a Newsom bid for governor.


We don't care what a majority of our constituents want. We're in charge here.


Pelosi, a longtime supporter of Newsom, said the mayor should not be blamed for the measure's success. "He acted upon his beliefs. He feels very strongly that there should not be discrimination and that fairness should prevail for all parts of our society," she said. "Some may say there are political risks, but I know the (bigger) political risk for him was to do what he didn't believe, and he would never do that."

In the interview, Pelosi talked about her priorities next year after an election in which Democrats picked up at least 20 House seats and six Senate seats and captured the White House. She also revealed new details of her post-election phone call on Wednesday with President-elect Barack Obama. In the congratulatory call, Pelosi made clear - if it wasn't clear already - that she is a huge fan. "I said to him, 'Your speech last night was so magnificent. It makes me tingle up my leg wonder what you're going to say in your inaugural address,' " Pelosi said.

Obama played coy. "He said, 'Well, you're just going to have to wait and hear that. I'm not going to let you in on any of that right now.' "


This is further along in the interview:


"We did the stimulus package with rebates (in February). ... It had a good effect, I think," she said. "I think a permanent tax cut would have an even stronger impact on the economy."


I seem to remember the Democrats fighting further tax cuts tooth and nail.




Posted by: Deacon Blues || 11/08/2008 17:13 || Comments || Link || E-Mail|| [6513 views] Top|| File under:
Barry Apologizes to Nancy Reagan for Seance Remark
WASHINGTON (AP) — President-elect Obama called Nancy Reagan on Friday to apologize for joking that she held seances in the White House.

At a news conference in Chicago, Obama said he had spoken with all the living presidents as he prepares to take office in January. Then he smiled and said, "I didn't want to get into a Nancy Reagan thing about doing any seances."

The 87-year-old former first lady had consulted with astrologers during her husband's presidency. But she did not hold conversations with the dead.

Obama spokeswoman Stephanie Cutter said the president-elect later called Mrs. Reagan "to apologize for the careless and offhanded remark." She said Obama "expressed his admiration and affection for Mrs. Reagan that so many Americans share, and they had a warm conversation."

It actually wasn't Nancy Reagan who was linked to conversations with the dead; it was Obama's top Democratic challenger for the presidency, Sen. Hillary Rodham Clinton, D-N.Y.

In either case, use of the word "seance" might be overstated.

Nancy Reagan consulted an astrologer to help set her husband's schedule, wrote former White House chief of staff Donald T. Regan. The revelation created a furor and President Reagan even broke with his policy of not commenting on books by former White House staffers.

"No policy or decision in my mind has ever been influenced by astrology," Reagan said.

In his book "The Choice," Washington Post reporter Bob Woodward described how Clinton consulted with a spiritual adviser who led her through imaginary conversations with her personal hero, Eleanor Roosevelt. Newsweek magazine, which was promoting the book, characterized the visits as "seances," a term that White House officials quickly tried to squelch.

"These were people who were helping her laugh, helping her think," said Neel Lattimore, Clinton's spokeswoman. "These were not seances."
Posted by: Beavis || 11/08/2008 06:26 || Comments || Link || E-Mail|| [6464 views] Top|| File under:
Minn. Recount Boss Mark Ritchie an ACORN Ally
In the Coleman-Franken Senate recount battle developing in Minnesota, almost all media accounts fail to mention that Democratic Secretary of State Mark Ritchie, who largely controls the process, is not only a liberal Democrat, but also an ally of ACORN and liberal philanthropist George Soros.

Even fewer media outlets report the fact that both Ritchie and fellow Democrat Al Franken were endorsed by ACORN. Ritchie, like so many liberals, is dismissive of electoral fraud allegations in general. He failed to investigate claims by a conservative group about voter roll irregularities.

The Minneapolis-St. Paul Star Tribune doesn't mention Ritchie's affiliations. Nor does an ABC News story, a story by an ABC News affiliate in Duluth, a Minneapolis-St. Paul FOX TV station's story, or a New York Post story. An AP story mentioned Ritchie was a Democrat but left out the ties of Ritchie and Franken to ACORN.

Will there be cheating?

Who knows, but as the murderously astute Joseph Stalin once remarked, "The people who cast the votes decide nothing. The people who count the votes decide everything."
Posted by: Fred || 11/08/2008 00:00 || Comments || Link || E-Mail|| [6461 views] Top|| File under:
Is Obama's New FCC Transition Head Talk Radio's 'Executioner'?
Brian Maloney at Radio Equalizer warns that Barack Obama is signaling his designs on conservative talk radio with the rumored appointment of former FCC Commissioner Henry Rivera as the head of his FCC transition team:

Henry Rivera, a longtime radical leftist, lawyer and former FCC commissioner, is expected to lead the push to dismantle commercial talk radio that is favored by a number of Democratic Party senators. Rivera will play a pivotal role in preventing critics from having a public voice during Obama's tenure in office. Rivera, who resigned from the FCC nearly a quarter-century ago during the Reagan years, believes in a doctrine of "communications policy as a civil rights issue".

His exit during the Reagan Administration paved the way for the Fairness Doctrine's repeal when the late president appointed Patricia Diaz Dennis in 1986 to fill out the rest of Rivera's term. Had this not occurred, talk radio as we know it today would not exist.

That gives Rivera's new task a great deal of personal urgency: it's a late-career, second chance opportunity to shut down opposition voices that have been allowed to flourish since his depature from the commission. In particular, Rivera is known for his push for more minority broadcasting ownership, but this issue has largely been rendered obsolete as former commercial broadcasting empires teeter on the brink of bankruptcy.

Rivera's first opportunity to eliminate commercial talk radio will occur in June 2009, as the term of Republican Robert McDowell expires and he can be replaced with a pro-Fairness Doctrine Democrat. That will give the commission a three-vote Democratic majority, though the final two seats must remain in Republican hands.

If they can strong-arm one of the three Republicans into leaving early, this can be implemented even sooner.
Posted by: Fred || 11/08/2008 00:00 || Comments || Link || E-Mail|| [6463 views] Top|| File under:
Ohio agency head probed over alleged info hunt on 'Joe the Plumber'
The head of the Ohio Department of Job and Family Services has been placed on paid leave for allegedly approving a computer search for personal information about "Joe the Plumber."

Helen Jones-Kelley, a Democrat, is being investigated over whether a state computer or state e-mail account was used to assist in political fundraising, Ohio Gov. Ted Strickland said in a statement. Strickland, also a Democrat, did not specifically mention Samuel Joe Wurzelbacher of Toledo, a.k.a. Joe the Plumber.

Wurzelbacher told NewsMax he was "angered" by the background checks state officials ran after John McCain invoked his name in a presidential debate. "I'm just a private citizen ... That scares me just for the simple fact that other people might hesitate on questioning our elected officials and that worries me greatly for America," he said. "I'm not real happy about that at all."

As for the election results, he said, "I'm disappointed, but the American people have spoken. They've gotten what they wanted. Now it's time to make sure that he goes to work for us. He's got a lot of work to do."

Meanwhile, Wurzelbacher has paid his delinquent $1,200 tax bill and had the lien on his house lifted, the Associated Press reports.
Posted by: Fred || 11/08/2008 00:00 || Comments || Link || E-Mail|| [6464 views] Top|| File under:
Reid looking to remove Lieberman as committee head
Sen. Joe Lieberman's affiliation with Democrats was in question after a meeting Thursday with Majority Leader Harry Reid, steamed over the Connecticut independent's high-profile support of John McCain for president.

Reid, in a sternly worded statement after the 45-minute meeting, said no official decisions have been made. But an aide to the Nevada Democrat said Reid was leaning toward removing Lieberman as chairman of the Senate Homeland Security and Governmental Affairs Committee. The aide spoke on condition of anonymity because the discussions were confidential.

"While I understand that Sen. Lieberman has voted with Democrats a majority of the time, his comments and actions have raised serious concerns among many in our caucus," Reid said.

Lieberman was Democrat Al Gore's vice presidential running mate eight years ago. He switched to an independent after he failed to win the Democratic Senate primary in Connecticut in 2006. Lieberman won the general election as an independent but is still registered as a Democrat.

Although he aligns himself with Senate Democrats, Lieberman angered many Democrats for when he used a prime-time speech at the Republican convention this summer to criticize Barack Obama as an untested candidate beholden to Democratic interest groups. Republican McCain had considered making Lieberman, a longtime friend, his running mate this year before settling on Alaska Gov. Sarah Palin.


Posted by: Fred || 11/08/2008 00:00 || Comments || Link || E-Mail|| [6463 views] Top|| File under:
Byrd steps down as Appropriations Committee chairman
U.S. Sen. Robert C. Byrd announced today that he will step down as chairman of the Senate Appropriations Committee as of Jan. 6. First elected to the Senate in 1958, Byrd is the longest-serving senator in American history. He chaired the powerful Appropriations Committee, which doles out projects across the country, for 10 years.

In a news release, Byrd said he decided to step down "only after much personal soul searching, and after being sure of the substantial Democratic pickup of seats in the Senate. Sen. Robert C. Byrd, D-W.Va., announced today that he will step down as Appropriations Committee chairman. "I am now confident that stepping aside as chairman will not adversely impact my home state of West Virginia," he said.

Over the years, Byrd played a critical role in sending money back to the Mountain State -- more than $1 billion since 1995. That money funded university medical centers, paved highways, expanded airports and built dams to control floods. Dozens of projects around the state bear his name because of the money he helped get to build them.
Posted by: Fred || 11/08/2008 00:00 || Comments || Link || E-Mail|| [6464 views] Top|| File under:
Home Front Economy
'If I had a nickel for every bag,' sez Mayor Bloomberg
Mayor Bloomberg wants to nickel and dime you at the grocery store - taxing you an extra 5 cents for every plastic bag you take home. The controversial charge could raise at least $16 million for the cash-strapped city while keeping tons of plastic out of landfills, city officials said Thursday - but some outraged shoppers aren't buying it.

"Bloomberg is a piece of work," Clemelda Gipson, 39, said outside a D'Agostino grocery store in Chelsea.

"Food is expensive and now we have to pay for the bags, too?"

"Food is expensive and now we have to pay for the bags, too? They should try to come up with ideas and solutions and not just more taxes."

Others said they would bring their own cloth bags rather than pay more at the store. "I think it's a good idea. There is way too much plastic being used at the grocery stores anyways," said actress Denise Lute. "We need to be eco-conscious. If I'm charged a nickel it'll make me take my own bag."

New Yorkers use an estimated 1 billion plastic bags per year. City officials aren't sure what bags they plan to tax, or how they'd collect it - though they're considering allowing merchants to charge an extra penny per bag, giving them an incentive to track it.

"They're charging sales taxes already. There's not some massive new overhaul or bureaucracy that's needed," said Rohit Aggarwala, Bloomberg's head of environmental affairs. "We are hoping that at 6 cents a bag, people would change their behavior."

San Francisco bans plastic bags unless they are biodegradable, while a proposed 20-cent fee in Seattle is on hold pending a challenge. In Ireland, a 33-cent fee pushed plastic bag use down 94%.

New York considered a plastic bag tax earlier this year but settled for a mandatory recycling program, figuring most stores would just switch to paper, Councilman Peter Vallone Jr. (D-Queens) said.

Ikea tried charging customers a nickel per bag, but when demand for its 70 million bags a year dropped 92%, the chain just eliminated them. "There's a positive impact on the environment," spokesman Joseph Roth said. "It certainly has not hindered our sales, and it has helped our reputation."

Some grocery chains already give customers a discount for every cloth bag they bring. Whole Foods switched its stores to paper bags this year, even though the plastic industry insists paper bags are worse for the environment.

"This would essentially be a food tax," said Keith Christman of the American Chemistry Council. "It would have major unintended environmental consequences."
Posted by: Fred || 11/08/2008 00:00 || Comments || Link || E-Mail|| [6474 views] Top|| File under:
Who's in the News
46
[untagged]
3
Hamas
3
Govt of Iran
1
TTP
1
Govt of Pakistan
1
al-Qaeda in North Africa
1
Islamic State of Iraq
1
Muslim Brotherhood
1
Palestinian Authority
1
Fatah al-Islam
Bookmark
E-Mail Me
The Classics
The O Club
Rantburg Store
The Bloids
The Never-ending Story
Thugburg
Gulf War I
The Way We Were
Bio
Merry-Go-Blog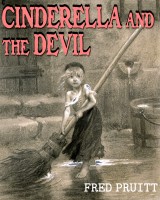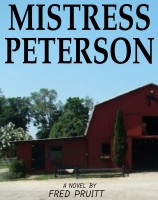 On Sale now!


A multi-volume chronology and reference guide set detailing three years of the Mexican Drug War between 2010 and 2012.

Rantburg.com and borderlandbeat.com correspondent and author Chris Covert presents his first non-fiction work detailing the drug and gang related violence in Mexico.

Chris gives us Mexican press dispatches of drug and gang war violence over three years, presented in a multi volume set intended to chronicle the death, violence and mayhem which has dominated Mexico for six years.
Click here for more information


Meet the Mods
In no particular order...


Steve White
Seafarious
Pappy
lotp
Scooter McGruder
john frum
tu3031
badanov
sherry
ryuge
GolfBravoUSMC
Bright Pebbles
trailing wife
Gloria
Fred
Besoeker
Glenmore
Frank G
3dc
Skidmark
Alaska Paul



Better than the average link...



Rantburg was assembled from recycled algorithms in the United States of America. No trees were destroyed in the production of this weblog. We did hurt some, though. Sorry.
44.200.30.73

Help keep the Burg running! Paypal: