-Land of the Free
Soetoro's DOJ let Russian lawyer into US
[THEHILL] The Russian lawyer who penetrated Donald Trump's inner circle was initially cleared into the United States by the Justice Department under "extraordinary circumstances" before she embarked on a lobbying campaign last year that ensnared the president's eldest son, members of Congress, journalists and State Department officials, according to court and Justice Department documents and interviews.

This revelation means it was the Obama Justice Department that enabled the newest and most intriguing figure in the Russia-Trump investigation to enter the country without a visa.

Later, a series of events between an intermediary for the attorney and the Trump campaign ultimately led to the controversy surrounding the president's eldest son.

Just five days after meeting in June 2016 at Trump Tower with Donald Trump Jr., presidential son-in-law Jared Kushner and then Trump campaign chairman Paul Manafort, Moscow attorney Natalia Veselnitskaya showed up in Washington in the front row of a House Foreign Affairs Committee hearing on Russia policy, video footage of the hearing shows.

She also engaged in a pro-Russia lobbying campaign and attended an event at the Newseum in Washington, D.C. where Russian supporters showed a movie that challenged the underpinnings of the U.S. human rights law known as the Magnitysky Act, which Russian leader Vladimir Putin has reviled and tried to reverse.

The Magnitsky Act imposed financial and other sanctions on Russia for alleged human rights violations connected to the death of a Russian lawyer who claimed to uncover fraud during Putin's reign. Russia retaliated after the law was passed in 2012 by suspending Americans' ability to adopt Russian children.

At least five congressional staffers and State Department officials attended that movie showing, according to a Foreign Agent Registration Act complaint filed with the Justice Department about Veselnitskaya's efforts.

And Veselnitskaya also attended a dinner with the chairman of the House subcommittee overseeing Russia policy, Rep. Dana Rohrabacher (R-Calif.) and roughly 20 other guests at a dinner club frequented by Republicans.
Posted by: Fred || 07/13/2017 00:00 || Comments || Link || E-Mail|| [6468 views] Top|| File under:
Caucasus/Russia/Central Asia
Trump on Putin: "we get along very, very well"
President Donald Trump said on Wednesday his lengthy meeting with Russian President Vladimir Putin at the G20 summit was a good sign and showed the two countries can work together on issues like the ceasefire in Syria where they share interests.

In an interview with the Christian Broadcasting Network, Trump said: "I think we get along very, very well. We are a tremendously powerful nuclear power, and so are they. It doesn't make sense not to have some kind of relationship."


Lets hear it for pragmatism
Posted by: g(r)omgoru || 07/13/2017 02:40 || Comments || Link || E-Mail|| [6459 views] Top|| File under:
Europe
Gorka: Clinton Campaign Sent Operatives to Ukraine Embassy to Influence Election
[Breitbart] Dr. Sebastian Gorka, deputy assistant to President Trump, spoke with Breitbart News Daily SiriusXM host Alex Marlow on Wednesday about the declaration of victory over ISIS in Mosul, the efforts of some states to challenge Trump's travel ban despite a ruling by the Supreme Court, as well as efforts by Ukrainian officials to help Hillary Clinton in the 2016 election.

Regarding the latest news of a meeting between Donald Trump Jr. and a Russian lawyer, Gorka said, "Let's compare that to the DNC, to the Hillary campaign that actually sends one of its operatives to the Ukrainian embassy to collect oppo research, to actually collect it and then coordinates with members of that foreign government attacks on our campaign."

"So again," continued Gorka, "the news media would have you look at something that doesn't exist, while the actual real news story is never given any time on channels such as CNN."
Posted by: Besoeker || 07/13/2017 02:59 || Comments || Link || E-Mail|| [6459 views] Top|| File under:
Home Front: Politix
EVIDENCE: Supreme Court Justice John Roberts Was 'Hacked' By Obama Officials
"Evidence shows that John Roberts, chief justice of the United States Supreme Court, was "hacked" by a Deep State surveillance operation overseen by Obama administration CIA director John Brennan and Obama director of national intelligence James Clapper.

Roberts, the Bush appointee who made the decisive vote to uphold the constitutionality of Obamacare before the 2012 election, was allegedly the victim of the same Deep State surveillance program that spied on President Donald Trump.


Tapes released by Federal Judge G. Murray Snow -- preserved on a Whistleblower Soundcloud page -- show real estate billionaire Timothy Blixseth explaining Brennan and Clapper's surveillance program to Maricopa County Sheriff Joe Arpaio and detective Mike Zullo. The existence of this surveillance program has been corroborated by Wikileaks' "Vault 7" release and by the public comments of former CIA and NSA contractor Dennis Montgomery, who says he worked on the program for Brennan and Clapper.

Montgomery has gone public with his claims exposing how the program was used to spy on President Donald Trump when he was a private citizen. Montgomery has gained immunity and desperately wants House Intelligence Chairman Rep. Devin Nunes or other lawmakers to call him to testify about what he knows.

On the explosive tapes, Blixseth walks Arpaio and Zullo through the details of the program on a computer screen. At one point, the three begin pulling up specific names of targeted individuals.

"You know who that guy is? That's the head of the FISA court they hacked into, Reggie Walton," Blixseth tells the investigators.

"John Roberts, the chief justice of the Supreme Court, was hacked," Blixseth tells Arpaio and Zullo.

LISTEN TO THE TAPE HERE (18:00 Minute Mark)

Insiders have always been skeptical of Roberts' motives for siding with President Obama on the 2012 Obamacare case. While there's still no available evidence that Roberts was blackmailed, the allegation that he was "hacked" by Obama officials provides some more context into the justice's controversial career.

As Big League Politics reported, former FBI director James Comey seized and buried volumes of information that demonstrated this wide-ranging government surveillance operation targeting Donald Trump before he became president."
...


Posted by: Vast Right Wing Conspiracy || 07/13/2017 11:36 || Comments || Link || E-Mail|| [6468 views] Top|| File under:
House Dems want to know why a major Russian money-laundering case was abruptly settled
[Business Insider] Democratic members of the House Judiciary Committee sent a letter to Attorney General Jeff Sessions on Wednesday asking why the Department of Justice settled a major money-laundering case involving a real-estate company owned by the son of a powerful Russian government official whose lawyer met with Donald Trump Jr. last year.

Trump Jr., the president's eldest son, on Tuesday tweeted an email chain from June 2016 in which he entertained accepting damaging information from a "Russian government attorney" about Hillary Clinton as part of the Kremlin's support for his father's campaign.

That attorney, Natalia Veselnitskaya, represents the family of Pyotr Katsyv, the former vice governor of the Moscow region, whose son, Denis, owns the real-estate company Prevezon. The DOJ had been investigating whether Prevezon laundered millions of dollars through New York City real estate when the case was unexpectedly settled two days before going to trial in May.

"Last summer, Donald Trump Jr. met with a Kremlin-connected attorney in an attempt to obtain information 'that would incriminate Hillary,'" the Democrats wrote, citing the emails he published. "Earlier this year, on May 12, 2017, the Department of Justice made an abrupt decision to settle a money laundering case being handled by that same attorney in the Southern District of New York.

"We write with some concern that the two events may be connected -- and that the Department may have settled the case at a loss for the United States in order to obscure the underlying facts."

The Prevezon case garnered high-profile attention, given its ties to a $230 million Russian tax-fraud scheme and the Russian lawyer Sergei Magnitsky, whose suspicious death aroused international media attention and spurred the passage of the Magnitsky Act in 2012. Denis Katsyv and Veselnitskaya have become the face of Moscow's lobbying efforts against the Magnitsky Act in recent years.

Democrats now want to know whether Veselnitskaya was "involved at any point in the settlement negotiations," and they have asked Sessions to provide the committee "with the prosecution files and any other explanatory materials related to the settlement."

They also want to know whether there was "any contact between President Trump, White House personnel, the Trump family, or the Trump campaign with the Department of Justice" regarding Prevezon, and whether Sessions discussed the case "with anyone associated with the transition team," or with Russian Ambassador Sergey Kislyak, while he was being considered for attorney general.
Posted by: Besoeker || 07/13/2017 07:34 || Comments || Link || E-Mail|| [6469 views] Top|| File under:
Lawsuit accuses US of turning away asylum seekers
[Al Jazeera] Immigrant advocacy groups sued the United States government on Wednesday, alleging that people fleeing persecution are frequently turned away at border crossings with Mexico when they seek asylum or express fear of returning to their homeland.

Reports of people being denied an opportunity to seek asylum have grown, but the lawsuit filed in federal court in Los Angeles pushes the issue into a courtroom and could have far-reaching consequences if a judge grants class-action status.

The American Immigration Council and others say Customs and Border Protection has blocked access to the asylum process for hundreds of people at border crossings in

Caliphornia, an impregnable bastion of the Democratic Party,

, Arizona and Texas since last year, violating federal law and international treaty obligations.
Posted by: Fred || 07/13/2017 00:00 || Comments || Link || E-Mail|| [6464 views] Top|| File under:
As Democrats seek to repair national image, party passes law in Oregon requiring insurers to cover abortion at no cost
[WASHINGTONEXAMINER] Just as Democrats are kicking up their efforts to prove the party can be a comfortable home for centrist voters, leftists in Oregon passed a law making that pitch even more laughable than it already was.

The state legislature passed a bill last week that would require insurance companies offering plans in Oregon "to cover abortions and other reproductive services at no cost to the patient regardless of income, citizenship status or gender identity," as ABC News explained.

Note that the legislation also applies to noncitizens.

The bill is headed to the desk of Democratic Gov. Kate Brown, who's already tweeted her support with an enthusiastic, "yes! yes! yes!"

The ABC News report, which compared the law to those in other states, noted, "The Oregon bill is unique, however, in that patients would have access to the procedure for virtually any reason, at any time, including sex-selective and late-term abortions."

There you have it -- free abortions for anybody at any time for any reason. The legislation also includes a $10 million appropriation from the state's general fund to cover the costs of the services. That's an appropriation of $10 million in taxpayer money that will be used in part to pay for abortion procedures.

Not a single Democrat in the state Senate voted against the measure. Only one Democratic member of the House opposed it.

As Guy Benson wrote in Townhall, Oregon Democrats' eagerness to pass this legislation actually "[underscores] the abject radicalism of the Democratic Party's abortion stance."

"Oregon's government is dominated by Democrats," Benson wrote, "so they were able to implement a bill that broadly reflects the party's platform, and delights the party's abortion zealot bankrollers."
Posted by: Fred || 07/13/2017 00:00 || Comments || Link || E-Mail|| [6462 views] Top|| File under:
Curiousor and Curiousor – Natalia Veselnitskaya Pictured With Obama Officals in DC on June 14th, 2016…
[ConservativeTreehouse] At the heart of the current media Russian narrative du jour is a story about Donald Trump Jr. meeting with a Russian attorney named Natalia Veselnitskaya. That meeting took place on June 9th 2016 in Trump Tower.

Now it is discovered via video and images, that only 5 days later, June 14th 2016, Ms. Veselnitskaya was a guest of former Obama administration Russian Ambassador Michael McFaul in Washington DC for a House of Representatives hearing on U.S. Policy Toward Putin's Russia.

Ms. Natalia Veselnitskaya is pictured seated in the front row directly behind former U.S. Ambassador to Russia Mr. Michael McFaul at the House Foreign Affairs Committee. This is June 14th, 2016, five days after the reported meeting with Donald Trump Jr.

It should be noted that Ambassador McFaul was very publicly discussing the 'Muh Russia' conspiracy narrative in the media and appeared on numerous NBC and MSNBC broadcasts during the 2016 campaign, and immediately after the election.

Additionally, it was Michael McFaul who was the architect of the Obama/Clinton "Russian Reset", that eventually led McFaul to becoming the Ambassador to Russia (NYT Link).

Ambassador Michael McFaul immediately caused quite a bit of controversy while in Russia as he indulged with various anti-Putin operatives.

Michael McFaul, the U.S. ambassador in Moscow from 2012-2014, was accused by Russian state television of seeking to orchestrate the overthrow of President Vladimir Putin after hosting opposition activists and Kremlin critics at the embassy in his second day on the job.
Trump Jr. thought he was dealing with a legitimate Russian lawyer on legit business. However, the law firm where Veselnitskaya supposedly practices doesn't have a website. One would think any of the major media would have noted Veselnitskaya's office at Kamerton Consulting doesn't even have a working phone.

The Kremlin claims no knowledge of Veselnitskaya. And according to Putin's spokesman Dmitry Peskov, the Kremlin has no knowledge of any meeting between Veselnitskaya and Trump Jr.

Peskov added,

"No, we don't know who that is and obviously we can't monitor all meetings Russian lawyers hold both in Russia and abroad."

So who is Natalia Veselnitskaya?


DOJ certainly knew who Veselnitskaya was. I suspect the Klingon's knew exactly who she was as well.


Natalia Veselnitskaya CONFIRMED to be anti-Trump. Pictured in rally protesting the President. She didn't want to help Don Jr, she wanted to harm him.

[Reddit]

A repeated sentiment in the comment thread:

When they hatched this plan, they didn't account for 1000's of autists digging the internet. This will not end well, she better stay away from gyms.
Posted by: Beavis || 07/13/2017 00:00 || Comments || Link || E-Mail|| [6469 views] Top|| File under:
Who's in the News
34
[untagged]
8
Islamic State
6
Govt of Pakistan
3
Arab Spring
2
Taliban
2
al-Shabaab (AQ)
2
Commies
2
Govt of Syria
2
Moslem Colonists
2
Sublime Porte
1
Govt of Qatar (MB)
1
Abu Sayyaf (ISIS)
1
Hamas
1
Haqqani Network
1
Hezbollah
1
Hizb-ut-Tahrir
1
Houthis
1
al-Nusra
1
Jamaat-e-Islami
1
Boko Haram (ISIS)
1
Maute group (IS)
1
Govt of Pakistain Proxies
1
al-Qaeda
Bookmark
E-Mail Me
The Classics
The O Club
Rantburg Store
The Bloids
The Never-ending Story
Thugburg
Gulf War I
The Way We Were
Bio
Merry-Go-Blog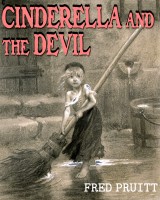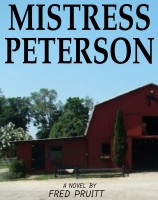 On Sale now!


A multi-volume chronology and reference guide set detailing three years of the Mexican Drug War between 2010 and 2012.

Rantburg.com and borderlandbeat.com correspondent and author Chris Covert presents his first non-fiction work detailing the drug and gang related violence in Mexico.

Chris gives us Mexican press dispatches of drug and gang war violence over three years, presented in a multi volume set intended to chronicle the death, violence and mayhem which has dominated Mexico for six years.
Click here for more information


Meet the Mods
In no particular order...


Steve White
Seafarious
Pappy
lotp
Scooter McGruder
john frum
tu3031
badanov
sherry
ryuge
GolfBravoUSMC
Bright Pebbles
trailing wife
Gloria
Fred
Besoeker
Glenmore
Frank G
3dc
Skidmark
Alaska Paul



Better than the average link...



Rantburg was assembled from recycled algorithms in the United States of America. No trees were destroyed in the production of this weblog. We did hurt some, though. Sorry.
3.235.184.215

Help keep the Burg running! Paypal: