-Lurid Crime Tales-
'Spurious Objections' ‐ Devin Nunes Slams FBI, DOJ For Objecting To Surveillance Memo's Release
[Daily Caller] California Rep. Devin Nunes released a statement Wednesday on the FBI and Justice Department's objections to releasing a classified memo detailing alleged surveillance abuse.

"Having stonewalled Congress' demands for information for nearly a year, it's no surprise to see the FBI and DOJ issue spurious objections to allowing the American people to see information related to surveillance abuses at these agencies," the statement said.

"The FBI is intimately familiar with 'material omissions' with respect to their presentations to both Congress and the courts, and they are welcome to make public, to the greatest extent possible, all the information they have on these abuses."

The statement continued, "Regardless, it's clear that top officials used unverified information in a court document to fuel a counter-intelligence investigation during an American political campaign. Once the truth gets out, we can begin taking steps to ensure our intelligence agencies and courts are never misused like this again."
Posted by: Besoeker || 02/01/2018 02:04 || Comments || Link || E-Mail|| [336067 views] Top|| File under:
Whoopsie: James Clapper States 'Clinton-Steele Dossier Was Used for FISA Surveillance "Extension'…
[ConservativeTreehouse] Gotta love the professionally obtuse former DNI James Clapper.

As much as he is a stuttering doofus, and therein showcases his political value for the former administration; and to the extent that Clapper has previously stated there was no attempt by the DOJ/FBI to gain a FISA authorized approval for surveillance on any Trump campaign officials: "none that I'm aware of"; …it is always valuable to listen to Clapper because he has a tendency to, well, to let slip stuff that makes the black hats cringe.

Cue the audio visual "slippage." Inside tonight's interview by Jake Tapper, former DNI James Clapper now unwittingly refutes his previous assertion of "no Trump FISA warrant", and simultaneously lets it slip out that the Clinton/Steele dossier was not used in gaining origination authority for FISA-702 surveillance, but rather for an "extension" of a previous application for FISA-702 surveillance. WATCH:


Videos and more at the link.
Posted by: newc || 02/01/2018 00:00 || Comments || Link || E-Mail|| [336066 views] Top|| File under:
-Short Attention Span Theater-
MAXINE WATERS: Russia is out to get me!
[TheAmericanMirror] Maxine Waters now sees a Russian behind every mailbox and lamp post.


Only the Republican mailboxes and lamp posts.


During an anti-Trump tirade at an urban housing event, the California congresswoman went on a stem winder about Russia and the Kremlin's alleged love for the American president.


A stem winder of the unhinged variety, that is.


At one point, the paranoid Waters declared Trump has committed "obstruction of justice," and made the case for impeachment, also citing "possible collusion" with Russia.


When you're done ranting, I want to revisit the "obstruction of justice" subject, OK?


She theorized Russia wanted to elect Trump so he would lift sanctions to allow Russia to drill for oil in the Arctic.


No way. To MAGA, the US needs to suck all the oil out of the North Pole, not Russia.


President Obama created the sanctions. She claimed Trump "hates" Obama.


So do I. But I don't think Obama was in control of the Arctic.


"I want to tell you they absolutely hacked our Democratic National Committee‐absolutely did that," she told the audience to cheers.


Not at all. Just because some Communist ideologues made the DNC look bad doesn't mean it was the Russians.


"RT, which is Russian television, absolutely interfered with a speech of mine on the floor of Congress and blocked me out for 10 minutes," she bellowed, as a woman in the audience gasped, "What?!?"


Strange. I wonder where it switched over. I'll have to look very carefully.


"They don't play. They mean business," Waters declared.


Yep. The Russians mean business. The Dems are the ones at play.


She was referring to an incident last January when C-SPAN briefly showed RT on its Internet feed. The TV broadcast wasn't affected.


Yep. The TV broadcast continued to spill hateful nonsense.


C-SPAN blamed the moment on an "internal routing error."


The router thought it was seeing gibberish and switched to something that made more sense.


"We don't believe that we were hacked," the network said in a statement.


Thereby leaving Maxine a little wiggle room to live out her fantasy. Well played, C-SPAN, well played.
Posted by: gorb || 02/01/2018 16:18 || Comments || Link || E-Mail|| [336092 views] Top|| File under:
Michelle Obama to frightened Americans: 'All we have is hope'
[TheHill] Michelle Obama has a message for Americans who are frightened by the current political climate: remain hopeful.


Ah yes. How'd that hopey-changey thing work out for you anyway?


"All we have is hope," the former first lady says in a preview clip from Thursday's "Ellen" show.


After that dummy Trump paddled every other Republican in sight in the primaries and then the Chosen Candidate in the election, he went to work on your smart husband's legacy and has pretty much dismantled it in a year even though he's pulled several punches. Yeah, all you got left is hope. But not in your lifetime.


Obama's sit-down with host Ellen DeGeneres marks her first TV interview since leaving the White House last year.


"People are afraid, but then there are people who feel good about the direction of the country, so I mean, that's what makes this country complicated because it's made up of so many different people from different backgrounds," Obama tells DeGeneres, when asked what advice she'd give people who find the world to be a "scary place right now."


Whatever that means.


"The thing I learned in the eight years that I was in the White House is that what we do every day in our lives, the good things that we do every day ‐ and we know we do it: we show empathy, we care for each other, you know, we do have a lot in common," says Obama. "That's what it means to lead with hope and not fear."

"I would just encourage your viewers, the country, to do the things we do every day: to love each other, to take care of each other, to show empathy ‐ and you can't do that only when people make you feel good or safe," the 54-year-old Obama said, without mentioning President Trump. "We've got to do it all across the board."


Just ignore the crime and problems we've invited by bringing in MS-13 and any terrorists hiding amongst the good immigrants.


"We have to be an open-hearted nation and that's who we are," she added.


Open hearted to everyone but our own citizens because we can depend on you voting without thinking about it.


"So, let's just keep living our lives like that every single day and forget what they're saying in Washington. That's not necessarily who we are. We know who we are."


We are the only ones whose opinion matters, not the majority. That's who we are.


Obama also shared some lighter moments with DeGeneres as part of the daytime talk show host's 60th birthday celebration on her eponymous chatfest.


Personally, I'd prefer to see the floor dropped out from under her like the contestants in that stupid game show Ellen runs.


The ex-executive mansion resident gifted DeGeneres with a few birthday goodies, including boxed wine, Metamucil, push-up handles and a Barack Obama Chia pet.
Now that's just plain racist.
Posted by: gorb || 02/01/2018 14:32 || Comments || Link || E-Mail|| [336076 views] Top|| File under:
-Land of the Free
Showdown escalates between Trump, Nunes and the FBI
(WaPo) The FBI, the White House, and the chairman of the House Intelligence Committee were embroiled in a public standoff Wednesday over the expected release of a Republican memo criticizing the bureau's use of secret surveillance orders.

In a highly unusual move, the FBI issued a statement challenging the classified memo's anticipated release, saying: "IWe have grave concerns about the material omissions of fact that fundamentally impact its accuracy."


I am absolutely positive that the FBI has grave concerns but not about any omissions of fact.


The FBI's statement followed remarks made by President Trump on Tuesday night indicating he wanted the document to be made public.

Rep. Devin Nunes (R-Calif.), the Intelligence Committee chair, fired back at FBI officials, calling their objections to the memo's release "spurious."


Ya think?


"It's clear," Nunes said in a statement of his own, "that top officials used unverified information in a court document to fuel a counter-intelligence investigation during an American political campaign. Once the truth gets out, we can begin taking steps to ensure our intelligence agencies and courts are never misused like this again."
Posted by: B. Gonque7561 || 02/01/2018 00:00 || Comments || Link || E-Mail|| [336066 views] Top|| File under:
Europe
Left-Wing Politician's Surprise
h/t Gates of Vienna


[Breitbart] The unnamed Social Democrat (SPÖ) was arrested last Thursday by police in the region of Lower Austria in connection with child abuse that is said to have gone on for several years. Once police searched the man's home, they found a number of weapons, including hand grenades, and Nazi memorabilia, including uniforms
Posted by: g(r)omgoru || 02/01/2018 04:25 || Comments || Link || E-Mail|| [336068 views] Top|| File under:
Fifth Column
Robert Mueller Requests Postponement of General Mike Flynn Sentencing… It was a set up
[ConservativeTreehouse] Against a newly discovered likelihood the Robert Mueller investigation began under false pretenses; and against the backdrop that FBI surveillance and wiretaps were obtained through materially (intentionally) false representations to the FISA court; and against the backdrop the original Flynn plea judge (Contrereas) was also the approving FISA judge; and that judge 'was summarily recused' from the case; and against increasing evidence that Mike Flynn was set up by a terminal animus, and politically-motivated investigative rogue unit, operating within the FBI; and against surfacing IG Horowitz evidence that FBI investigators manipulated (lied on) their FD-302 interrogation documents; and understanding those falsified 302's were used in the Mueller/Flynn charging document…

…Special Counsel Robert Mueller now asks for postponement of sentencing:


Link to image

Both parties did not 'request' a postponement; both parties 'agreed' to a postponement. The motive for the request is entirely divergent from, yet complimentary to, the motive to agree to the request.

This is all beginning to go backwards.

It is not coincidental that Brandon L Van Grack is the signatory to the delay request by Special Counsel Robert Mueller's request to the new Judge, Emmet G Sullivan.

If, as has been reported, Inspector General Michael Horowitz now has evidence the FBI manipulated their FD-302 (interrogation and questioning) documents, as also admitted by FBI agent Peter Strzok in related matters regarding Clinton…


…. and those manipulated or falsified FBI 302's (containing FBI investigative notes of Michael Flynn's questioning during the January 2017 interview), were used in the actual Flynn charging documents.
Well, then the underlying evidence presented to the initial judge, Ruben Contreras, in the December 1st plea hearing, were materially misrepresented.

With the IG exposing falsified and manipulative investigative practices by the FBI, Mueller would have no alternative but to throw the brakes on. This whole thing is turning into a sh*t-show of epic proportions. EARLIER WE DISCUSSED

The Robert Mueller lawyer, the Special Counsel attorney that signed General Flynn's Statement of Offense filed in U.S, District Court 12/1/2017 was "Brandon L Van Grack". [See page #5]


Much more at the link including source document
Posted by: newc || 02/01/2018 00:00 || Comments || Link || E-Mail|| [336126 views] Top|| File under:
Home Front: Politix
Key US Senate panel demands release of FBI officials' recovered texts
[FOXNEWS] A key U.S. Senate committee overseeing the FBI is demanding that Deputy Attorney General Rod Rosenstein release newly recovered text messages between anti-Trump FBI officials Peter Strozk and Lisa Page.

"I respectfully request that the [Justice] Department produce all text messages newly recovered or received by Peter Strzok and Lisa Page for the period December 14, 2016 to May 17, 2017," reads a Senate Homeland Security and Governmental Affairs Committee letter dated Jan. 31.

The committee wants the information no later than Feb. 14.


The documents show more on the Democratic Party's attempt to turn the USA into a 3rd World S---hole.
Posted by: 3dc || 02/01/2018 06:55 || Comments || Link || E-Mail|| [336067 views] Top|| File under:
Liberals Condemn Trump For Mentioning MS-13 in State of the Union
[Townhall] One would think that condemning an extremely violent international gang like MS-13 would be an innocuous thing for an American president to do, but alas, in today's broken political discourse, Trump's State of the Union spotlighting of the infamous Salvadoran criminal enterprise was met with screeches of indignation from anti-Trump politicians and media figures alike.

Much of the outrage over Trump's choice to highlight the tragic murders of teenage friends Nisa Mickens and Kayla Cuevas was centered around criticizing the President for suggesting a linkage between immigrants and MS-13. The following comments from Sen. Kamala Harris (D-CA) on MSNBC were representative of this line of argument:
Posted by: Besoeker || 02/01/2018 02:33 || Comments || Link || E-Mail|| [336074 views] Top|| File under:
Sourpuss Democrats Self-Immolate at State of the Union
[PJMEDIA] Let's give them the award straight up: Worst Performance by a Minority Party at a State of the Union Address.

(Hey, it's awards season, right?)

They broke the record. They get the prize with no runner-up for years to come.

the mealy-mouthed Steny StinkyHoyer
... Nancy San Fran Nan Pelosi's second banana, or plaintain, or mango, or whatever he is...
and Nancy San Fran Nan Pelosi


Congresswoman-for-Life from the San Francisco Bay Area, born into a family of professional politicians. Formerly Speaker of the House, but it's not her fault they lost. Really. Noted for her heavily botoxed grimace...


watching Trump's speech looked like a pair of sullen six-year olds on a sugar crash the day after Halloween. Bernie Sanders

...The only openly Socialist member of the U.S. Senate. Sanders was Representative-for-Life from Vermont until moving to the Senate for the rest of his life in 2006, assuming the seat vacated by Jim Jeffords. He ran for the 2016 nomination for president, to be cheated by Hillary, then went back to being a socialist...
looked mummified. Schumer was slumped so deeply in his chair he was almost falling through the crack.

Other Democrats, even ones who should have known better or secretly felt otherwise, sat on their hands. You could see them glancing at each other, wondering whether they were allowed to applaud or stand up. What a bunch of cowards.

It was a disgraceful display of bad manners, but even more it was incredibly stupid because "the whole world was watching." The camera was getting them all in close-up.

Who are these ungrateful corpses, middle America must have been asking. Good question. (Can you imagine how much money Pelosi has made in the stock market since Trump was elected? What does she have to be so upset about?)
Posted by: Fred || 02/01/2018 00:00 || Comments || Link || E-Mail|| [336065 views] Top|| File under:
Trump delivers politically divisive, nationalist speech
The al-Jizz/Dem view.


[Al Jazeera] In his first State of the Union address, President Donald Trump


...New York real estate developer, described by Dems as illiterate, racist, misogynistic, and what ever other unpleasant descriptions they can think of, elected by the rest of us as 45th President of the United States...


offered a combative world view, claimed success in the war on the Islamic State
...formerly ISIS or ISIL, depending on your preference. Before that al-Qaeda in Iraq, as shaped by Abu Musab Zarqawi. They're very devout, committing every atrocity they can find in the Koran and inventing a few more. They fling Allah around with every other sentence, but to hear the pols talk they're not really Moslems....
of Iraq and the Levant (

ISIS

, also known as ISIS), boasted about recognising Jerusalem as the capital of Israel and outlined a nakedly nationalistic American economic and foreign policy.

"As we strengthen friendships around the world, we are also restoring clarity about our adversaries," Trump said, naming Iran a "corrupt dictatorship" and attacking
North Korea, which he characterised as a "cruel dictatorship" in "reckless pursuit of nuclear missiles."

The speech displayed an American president clearly comfortable with raising tensions around the world with allies and adversaries alike in pursuit of an "America First" agenda.
Posted by: Fred || 02/01/2018 00:00 || Comments || Link || E-Mail|| [336067 views] Top|| File under:
Dept. of Blue Eats Blue: Bill Nye Does Not Speak for Us and He Does Not Speak for Science
[Blogs.ScientificAmerican] Tonight, Bill Nye "The Science Guy" will accompany Republican Rep. Jim Bridenstine (R-OK), Trump's nominee for NASA Administrator, to the State of the Union address. Nye has said that he's accompanying the Congressman to help promote space exploration, since, he asserts, "NASA is the best brand the United States has" and that his attendance "should not be ... seen as an acceptance of the recent attacks on science and the scientific community."


500 Harpies in Lab-coats can't be wrong...).



But by attending the SOTU as Rep. Bridenstine's guest, Nye has tacitly endorsed those very policies, and put his own personal brand over the interests of the scientific community at large. Rep. Bridenstine is a controversial nominee who refuses to state that climate change is driven by human activity, and even introduced legislation to remove Earth sciences from NASA's scientific mission. Further, he's worked to undermine civil rights, including pushing for crackdowns on immigrants, a ban on gay marriage, and abolishing the Department of Education.

As scientists, we cannot stand by while Nye lends our community's credibility to a man who would undermine the United States' most prominent science agency. And we cannot stand by while Nye uses his public persona as a science entertainer to support an administration that is expressly xenophobic, homophobic, misogynistic, racist, ableist, and anti-science.


More blather at link (although the "science entertainer" tag is kind of fun.).
Posted by: Vast Right Wing Conspiracy || 02/01/2018 00:00 || Comments || Link || E-Mail|| [336067 views] Top|| File under:
Who's in the News
43
[untagged]
6
Islamic State
4
Sublime Porte
3
Hamas
3
Govt of Iran
2
Govt of Iran Proxies
2
Govt of Saudi Arabia
1
Muslim Brotherhood
1
PLO
1
South Yemen Resistance
1
Taliban
1
al-Qaeda in North Africa
1
Arab Spring
1
Govt of Syria
1
Haqqani Network
1
Houthis
1
Moslem Colonists
Bookmark
E-Mail Me
The Classics
The O Club
Rantburg Store
The Bloids
The Never-ending Story
Thugburg
Gulf War I
The Way We Were
Bio
Merry-Go-Blog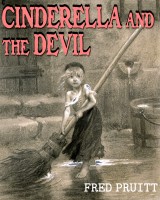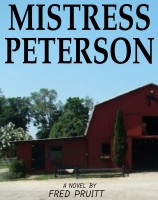 On Sale now!


A multi-volume chronology and reference guide set detailing three years of the Mexican Drug War between 2010 and 2012.

Rantburg.com and borderlandbeat.com correspondent and author Chris Covert presents his first non-fiction work detailing the drug and gang related violence in Mexico.

Chris gives us Mexican press dispatches of drug and gang war violence over three years, presented in a multi volume set intended to chronicle the death, violence and mayhem which has dominated Mexico for six years.
Click here for more information


Meet the Mods
In no particular order...


Steve White
Seafarious
tu3031
badanov
sherry
ryuge
GolfBravoUSMC
Bright Pebbles
trailing wife
Gloria
Fred
Besoeker
Glenmore
Frank G
3dc
Skidmark



Better than the average link...



Rantburg was assembled from recycled algorithms in the United States of America. No trees were destroyed in the production of this weblog. We did hurt some, though. Sorry.
3.238.118.27

Help keep the Burg running! Paypal: