Europe
Italy, UK's MI-6 aid the Durham probe of Brennan, Mifsud's Trump Spygate
[COMMDIGINEWS] As US Attorney John Durham launches a widespread probe into the origins of the Russia Hoax, foreign intelligence agencies implicated in the scandal are cooperating with the investigation. The government of

Italia

has fired the heads of two Intel agencies over the Brennan-Mifsud spying allegations.

As well as 4 of their top associates.

PM @GiuseppeConteIT has suddenly requested resignations from 6 deputy directors of Italian intelligence agencies: DIS, AISI and AISE.

British spy Remington Christopher Steele is also talking to Durham's

Sherlocks

.

ITALIA, UK, AUSTRALIA, AND UKRAINE ALL NEED TO COOPERATE WITH DURHAM
No word yet on the Australian government's exposing the actions of Alexander Downer in setting up George Papadopoulos in phase two of the CIA entrapment scheme. Yet it is clear that CIA assets Joseph Mifsud, Alexander Downer, and Stefan Halper were all intimately involved in the coordinated conspiracy to portray Donald Trump

...Perhaps no man has ever had as much fun being president of the US...
as a Russian agent.

That this operation was carried out by senior elements of the State Department, CIA, DOJ, and FBI. It is a testimony to the ultimate coordination of the illegal efforts by the Obama White House.

Now that Durham has officially notified Congress of the depth and extent of the Russia hoax conspiracy, we can expect the unseemly revelations to continue to be exposed.

ITALIA FEELS USED BY BRENNAN AND OBAMA
One of the principle reasons behind the turn of events is that the foreign intelligence agencies and the heads of their governments feel that they were used by the Obama White House and John Brennan


...director of the CIA under the Obama administration. One of the deeper dwelling denizens of the Deep State, possibly even the guy who lit the match that launched the Russiagate coup attempt...

They were engaging in illegal activities that clearly interfered in the internal affairs of the United States.

The Italians government particular is incensed.

Italia

is launching an intensive investigation into the entire affair. They have promised to share the results of their investigation with the United States.

The possibility of criminal activity in

Italia

against Italian officials is very real.

UK AND MI-6 ARE UP TO THEIR NECKS IN THE RUSSIA HOAX
In the UK MI-5 and MI-6 have been up to their necks in the Russia hoax conspiracy for some years now. Why they would allow themselves to be used in this way? Much less participate enthusiastically.

It was clearly a large, tightly coordinated operation. How and why did they coordinate with Halper, Downer and the FBI? What could they possibly have been thinking? It is a total mystery.

Yet sadly, it is clear that British Intelligence services were not only aware of the efforts to entrap members of the Trump campaign. They actively participated in it.

Imagine the surprise in London, Canberra, and Rome when Perennial Presidential Campaigner Hillary Crooked Hillary Clinton
... former first lady, former secretary of state, former presidential candidate, Conqueror of Benghazi, Heroine of Tuzla, formerly described by her supporters as the smartest woman in the world, usually described by the rest of us as The Thing That Wouldn't Go Away...
lost and Donald Trump became President. Just as in the United States, panic set in at the intelligence agencies who had played a role in the scheme. Brennan, Clapper, and Comey were completely freaking out.

As was Hillary Clinton.

Imagine what the heads of MI-6 and Italian intelligence were thinking. Well, it is now clear what they were thinking.

CERTAIN THAT HILLARY WOULD WIN, SO THEY PLAYED ALONG WITH BRENNAN
It seems they were thinking they were about to be exposed. They had joined the wrong garden party. They were waiting for the other shoe to drop. Like their American counterparts, they were certain Clinton would win.
Posted by: Fred || 06/13/2019 00:00 || Comments || Link || E-Mail|| [336063 views] Top|| File under:
Home Front: Politix
Hillary: Circumstances of Trump's America 'more dangerous' than Hitler's Germany
h/t Instapundit


Hillary Clinton warned her audience of the rise of fascism in America during an alumnae event held at Wellesley College.

The former presidential candidate joined former Secretary of State Madeleine Albright, both alumnae of the school, on campus for a reunion event at the all-women's college, according to The Hill. The two were interviewed on stage by Wellesley president Paula A. Johnson. During the interview, Clinton alluded to President Donald Trump as a proponent of a fascist America.
Posted by: g(r)omgoru || 06/13/2019 10:39 || Comments || Link || E-Mail|| [336071 views] Top|| File under:
Will Democrats Shut Down The Government To Force Taxpayer Funding Of Abortions?
[The Federalist] Last week, the Hyde Amendment, which prohibits taxpayer funding of most abortions, became the focus of presidential politics. First Joe Biden said he still supported the amendment, then changed his position one day later, after tremendous political pressure from farther-left Democrats.

But the press should focus less on whether Democrats support taxpayer-funded abortion-on-demand. Virtually all Democrats running for president now support that position, as did the party's 2016 national platform.

Rhetorically, Democrats sound fully in lockstep with their pro-abortion left. For instance, on Tuesday presidential candidate Sen. Kirsten Gillibrand (D-NY) called a pro-life position "not acceptable," and equated nominating pro-life judges to "appoint[ing] a judge who's racist or anti-Semitic or homophobic." But with the Hyde Amendment, the real test for Biden, Gillibrand, and their fellow candidates will come in how hard they will push for its repeal.
Posted by: Besoeker || 06/13/2019 07:34 || Comments || Link || E-Mail|| [336068 views] Top|| File under:
Dem Representative Torres withdraws 'sex-starved males' comment
[Free Beacon] Rep. Norma Torres


...Nasty-mouthed Dem machine congresswoman from Guatamala, by way of Califonia, of all places. Famous, though probably only briefly, for calling her Republican collegues sex-starved males on the floor of the House...
(D., Calif.) on Wednesday withdrew her statement about Republican men who oppose abortion being "sex-starved males."

Torres was speaking in a House debate on a spending bill for the Department of Health and Human Services when she made her comment, prompting Rep. Rob Woodall (R., Ga.) to speak up and ask her if she would like to amend her language. The ad hominem came while she was attempting to argue pro-lifers should stop speaking on the floor.

"Mr. Speaker, it is tiring to hear from so many sex-starved males on this floor talk about a woman's right to choose," Torres said, drawing gasps from people in attendance.

Woodall interjected and asked to be recognized after her statement.

"Mr. Speaker, I would like to ask my friend if she would like to change her last statement," Woodall said

"If it pleases my colleague on the other side, I will withdraw my statement about sex-starved males on the floor," Torres responded.

After her previous statement was officially withdrawn, she began again by talking about how "tiring" it was for women to be counseled on what types of affordable care they should have.

Torres said it was "tiring to be here on this floor or in committee as a woman to continue to be counseled about what types of affordable [care], whether it is family planning conversations, that rightfully I deserve to have with my own doctor, choosing when women want to have a family and to avoid pregnancy," according to the Washington Post.
Posted by: Besoeker || 06/13/2019 02:13 || Comments || Link || E-Mail|| [336063 views] Top|| File under:
US House oversight panel backs contempt vote in census dispute
[Al Jazeera] A United States House committee voted on Wednesday to hold two top Trump administration officials in contempt of Congress for failing to comply with subpoenas for documents related to a decision adding a citizenship question to the 2020 census.

The Democratic-controlled House Oversight Committee voted 24-15 to advance contempt measures against Attorney General William Barr and Commerce Secretary Wilbur Ross. The vote sends the measures to the full House.

The committee's action marks an escalation of Democratic efforts to use their House majority to aggressively investigate the inner workings of the Trump administration.

The White House asserted executive privilege on the matter earlier Wednesday.

The Justice Department said officials had "engaged in good-faith efforts" to satisfy the committee's oversight needs and labelled the planned contempt vote "unnecessary and premature".

Democrats fear the citizenship question will reduce census participation in immigrant-heavy communities and result in a severe undercount of minority voters. They say they want specific documents to determine why Ross added the question to the 2020 census and contend the administration has declined to provide the documents despite repeated requests.

The administration has turned over more than 17,000 of pages of documents and Ross testified for nearly seven hours in March. The Justice Department said two

bigwig

s were interviewed by committee staff and said officials were working to produce tens of thousands of additional pages of relevant documents.

The oversight panel's chairman, Elijah Cummings

...Representative-for-life from Maryland, representing half of Baltimore City, which makes his district ultra-safe, and most of Howard County, which is out-populated by the city. His shiny pate is the reason we pronounce the city name Baldymore. Cummings' politix are so liberal they're tedious, nor is he any more honest than the next seedy professional pol...
, disputed the Justice Department's account and said most of the documents turned over to the committee had already been made public.
Posted by: Fred || 06/13/2019 00:00 || Comments || Link || E-Mail|| [336064 views] Top|| File under:
Dem Marsha Fudge shouts at GOP rep after being scolded for bashing Trump
[BIZPACREVIEW] Blinded by righteous indignation and hatred of President Donald Trump
...New York real estate developer, described by Dems as illiterate, racist, misogynistic, and what ever other unpleasant descriptions they can think of, elected by the rest of us as 45th President of the United States...
, Democrats treat rules and protocol as mere inconveniences when it comes to attacking Trump.

All of which made for an interesting exchange on the House floor Tuesday when a Republican member clashed with a colleague from across the aisle.

In an apparent effort to skirt the rules, Rep. Marcia Fudge

...Dem Congresswoman for Ohio's 11th congressional district since 2008. She won a special election to succeed Stephanie Tubbs Jones, who gave up her office when carried out feet first. The strangely-shaped, but really not gerrymandered, district includes most of the black-majority areas between Cleveland and Akron. Fudge was Chairwoman of the Congressional Black Caucus in the 113th Congress...
, D-Ohio, read an alleged constituent letter that described the president as a "mobster, a con man, a gangster" and said he was "sexually condescending to women."

After Fudge read the entire letter, the presiding officer on the House floor, Rep. Marc Veasey, D-Texas, informed the Democrat that she couldn't read other people's words attacking the president that would be "improper" if a member spoke them.

"The chair will remind members that remarks and debate may not engage in personalities towards the president, including by repeating remarks made elsewhere that would be improper if spoken in the members own words," Veasy said, according to Fox News.

Rep. Larry Bucshon, R-Ind., was set to be recognized next, but was forced to wait as an indigent Fudge began questioning Veasey from the side over his rebuke.

"Are we in order here, or what are we doing?" Bucshon asked.

"I'm talking to the speaker," Fudge shot back, oblivious to proper order.

"No, you are out-of-order," Bucshon replied.

Veasey called for the House to be in order and Bucshon again told Fudge as she was returning to her seat, "You're out of order."

"And so are you," Fudge said, as she quickly whirled about to fire back.

As for the hateful letter, Fudge said it was from Ronald S. Williams, senior pastor and chief executive officer of Mount Zion Fellowship in Ohio.

The pastor attacked those who support Trump as "racist, steeped in religious views, ignorant or just plain dumb." The Republican Party was called a "Trump cult" and Democrats were admonished for not impeaching the "dictator" in the White House.

He even attacked a fellow pastor's wife for supporting Trump, his angst coming from the disappointment of the president not being impeached.

"Nancy San Fran Nan Pelosi

Congresswoman-for-Life from the San Francisco Bay Area, born into a family of professional politicians. On-again-off-again Speaker of the House. It's not her fault when they lose, but it's her accomplishment when they win. Noted for her heavily botoxed grimace and occasional senior... uhhh... moments...
is a woman who I respect, however I do believe her hesitancy to impeach this president is her opinion based upon polls and her belief that it would further polarize the country," Fudge read from the letter. "However,


denial ain't just a river in Egypt...


the country is already divided and polarized."

"It is glaringly apparent that many support the president administration are either racist, steep in racist religious beliefs, ignorant, or as my mother used to say, just plain dumb," she continued reading.

"They have chosen to support a president who has a proven record of being sexually condescending to women, will not oppose the resurgence of the Ku Klux Klan and other hate organizations, is indecisive, condescending to anyone who challenges him, and hides behind his Twitter account rather than dealing with the real issues in our country and around the world," Fudge added.
Posted by: Fred || 06/13/2019 00:00 || Comments || Link || E-Mail|| [336062 views] Top|| File under:
Biden promises he'll 'cure cancer' if elected president
[WASHINGTONEXAMINER] Joe Foreign Policy Whiz Kid Biden

...Failed seeker of the Democratic presidential nomination on multiple occasions, vice president under Barack Obama, giving it a last try in his dotage for 2020...
told an audience in Ottumwa, Iowa Tuesday that his White House would "cure" cancer should he beat President Trump in 2020.

"I've worked so hard in my career, that I promise you, if I'm elected president you're gonna see single most important thing that changes America, we're gonna cure cancer," Biden said to applause.

During his stint as vice president, Biden oversaw the "Cancer Moonshot" initiative of the

B.O. regime

. During his final State of the Union address, Obama announced the program that resulted in a report outlining recommendations for funding and areas to focus research.

After his term, Biden oversaw the Biden Cancer Initiative dedicated to cancer prevention and research until he stepped down from the organization immediately after he announced his run for president.

Posted by: Fred || 06/13/2019 00:00 || Comments || Link || E-Mail|| [336077 views] Top|| File under:
Home Front: Culture Wars
Oberlin College pleads poverty to jury deciding on punitive damages
Yesterday saw the president (salary: over half a million dollars) of Oberlin College (with an endowment of $887.4 million) plead poverty to a jury in Lorrain County, Ohio (median household income: $54,932), urging them not add punitive damages of up to $22 million to the $11 million already awarded to Gibson's Bakery.
Posted by: g(r)omgoru || 06/13/2019 11:39 || Comments || Link || E-Mail|| [336080 views] Top|| File under: Antifa
Who's in the News
28
[untagged]
8
Islamic State
4
Moslem Colonists
2
Commies
2
Govt of Iran
2
Fulani Herdsmen (Boko Haram)
2
Hezbollah
1
Govt of Pakistan
1
Govt of Syria
1
Hamas
1
Houthis
1
Sublime Porte
1
Abu Sayyaf (ISIS)
1
al-Shabaab (AQ)
1
Antifa
1
Arab Spring
1
Govt of Iran Proxies
1
Govt of Pakistain Proxies
Bookmark
E-Mail Me
The Classics
The O Club
Rantburg Store
The Bloids
The Never-ending Story
Thugburg
Gulf War I
The Way We Were
Bio
Merry-Go-Blog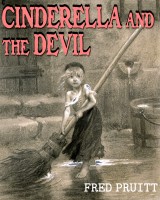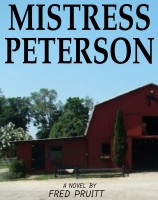 On Sale now!


A multi-volume chronology and reference guide set detailing three years of the Mexican Drug War between 2010 and 2012.

Rantburg.com and borderlandbeat.com correspondent and author Chris Covert presents his first non-fiction work detailing the drug and gang related violence in Mexico.

Chris gives us Mexican press dispatches of drug and gang war violence over three years, presented in a multi volume set intended to chronicle the death, violence and mayhem which has dominated Mexico for six years.
Click here for more information


Meet the Mods
In no particular order...


Steve White
Seafarious
tu3031
badanov
sherry
ryuge
GolfBravoUSMC
Bright Pebbles
trailing wife
Gloria
Fred
Besoeker
Glenmore
Frank G
3dc
Skidmark



Better than the average link...



Rantburg was assembled from recycled algorithms in the United States of America. No trees were destroyed in the production of this weblog. We did hurt some, though. Sorry.
3.239.129.52

Help keep the Burg running! Paypal: