-Lurid Crime Tales-
'CRIME BOSS': Closing Arguments in NXIVM Trial ‐ Satanism, Mexico Child Trafficking, Hillary, Schumer and Gillibrand Ties
[Big League Politics] Closing arguments began Monday at Brooklyn federal court in the sex trafficking trial of NXIVM cult leader Keith Raniere, who stands accused of violating young illegal immigrant girls from Mexico and imprisoning them on threat of deportation by the cult. Human experiments and Satanism-inspired rituals took place at the cult, according to the mountains of evidence exposed by this historic trial of the new century.

"The defendant tapped into a never-ending flow of women and money," the prosecution said of Raniere Monday, calling him a "crime boss with no limits and no checks on his power."

Evidence shows how the NXIVM sex cult illegally raised money for Hillary Clinton's presidential campaign, how it counted Clinton friend Richard Mays and Kirsten Gillibrand's stepmother as active members and Gillibrand's father as an employee, and how the cult's "ally" Chuck Schumer was compromised by virtue of the cult possessing his financial records.
Posted by: Besoeker || 06/19/2019 03:08 || Comments || Link || E-Mail|| [6475 views] Top|| File under:
Emails Show Obama State Department's Role in Anti-Trump Coup Cabal
[BREITBART] John F. I was in Vietnam, you know Kerry
Former Senator-for-Life from Massachussetts, self-defined war hero, speaker of French, owner of a lucky hat, conqueror of Cambodia, unsuccessful presidential candidate, and utterly failed Secretary of State...
, President Obama's secretary of state, seems to be having trouble staying within the legal bounds of the Logan Act, so it's not surprising that his State Department lieutenants were getting their hands dirty in the conspiracy to bring down Donald Trump
...dictatorial for repealing some (but not all) of the diktats of his predecessor, misogynistic because he likes pretty girls, homophobic because he doesn't think gender bending should be mandatory, truly a man for all seasons......
Judicial Watch now has received more evidence of this anti-Trump conspiracy. With The Daily Caller News Foundation, they just released 16 pages of documents revealing senior State Obama officials ‐ Assistant Secretary of State Victoria Nuland and Special Coordinator for Libya Jonathan Winer ‐ coordinated with incoming House Majority Whip
the mealy-mouthed Steny StinkyHoyer
... Nancy San Fran Nan Pelosi's second banana, or plaintain, or mango, or whatever he is...
's (D-MD) national security advisor, Daniel Silverberg, to work on Russia dossier information provided by Remington Christopher Steele.

Steele was surreptitiously paid by the Clinton campaign and the Democratic National Committee to create the infamous anti-Trump dossier used to justify a series of FISA spy warrants targeting Carter Page. Winer is a former Obama State Department deputy assistant secretary who was implicated in working with Steele and Clinton associate Sidney Blumenthal to circulate the anti-Trump dossier.

Judicial Watch obtained the documents in a Freedom of Information Act (FOIA) lawsuit filed on April 25, 2018, on behalf of ourselves and The Daily Caller News Foundation against the State Department after it failed to respond to three separate FOIA requests
Posted by: Fred || 06/19/2019 00:00 || Comments || Link || E-Mail|| [6469 views] Top|| File under:
-Signs, Portents, and the Weather-
Bill Maher Condemns Oberlin College SJWs: 'There's a Price to Pay'
[BREITBART] Comedian Bill Maher criticized social justice warriors at Oberlin College this week over their role in defaming a local bakery. The family-owned business won a $44 million judgment in a defamation case against the notoriously progressive school.

Gibson's Bakery was awarded $44 million in total damages by an Ohio jury last week when they decided that Oberlin College had defamed the bakery, calling it racist for its actions during a shoplifting incident.

This week, comedian Bill Maher condemned the "social justice warriors" behind the defamation.

"Social justice warriors ... are finally finding that maybe there's a price to pay [for political correctness]," Maher said during his weekly HBO show. The liberal comedian has long argued that political correctness does more harm than good to the cause of liberalism.

Oberlin College maintains that they did not defame Gibson's Bakery. According to the college, it simply aided students who wished to engage in activism in response to the incident at the bakery. Oberlin believes that it was simply helping its students express themselves.

The jury did not see it that way.

"I'm tired of the term 'political correctness'," Sykes said on the panel. "It's like 'performative wokeness.' In our mono-culture, we have to find a way to humiliate, to drive people out that we disagree with, and I will tell you that there's a huge backlash. ... The folks on the right were bailing on liberalism. ... They're basically saying that, 'The Left wants to destroy you, they hate you, they want to take away your rights, they want to destroy your business.' Unfortunately, you have anecdotes like this that make it that plausible."
Posted by: Fred || 06/19/2019 00:00 || Comments || Link || E-Mail|| [6491 views] Top|| File under:
Eric Swalwell Pushes Federal Ban on Armed Teachers
[BREITBART] During a Monday speech near National Rifle Association (NRA) headquarters Democrat presidential hopeful Eric Swalwell (D-CA) pushed a federal ban on armed teachers.


"Pay attention to meeeeee!"


The Washington Examiner reports that the ban on armed teachers was just one of the numerous gun controls Swalwell


"Mr. <1%"


introduced. Other controls included the creation of a national gun registry, a ban on suppressors, and background checks for ammunition sales.

Swalwell's push to bar states from arming teachers comes just months after the Marjory Stoneman Douglas High School Public Safety Commission issued a report calling for teachers to be armed. The head of that commission, Pinellas County Sheriff Bob Gualtieri, lamented that no teachers were armed during the February 14, 2018, attack, noting that there were multiple opportunities to take out the gunman.

Breitbart News reported Gualtieri's emphasis on the fact that the Parkland gunman paused five times to reload his firearm. Each pause represents a time an armed teacher or school staff member could have shot at the attacker.

Gualtieri told the AP, "People need to keep an open mind to it as the reality is that if someone else in that school had a gun it could have saved kids' lives."
Posted by: Fred || 06/19/2019 00:00 || Comments || Link || E-Mail|| [6464 views] Top|| File under:
Democrat Presidential Hopeful Amy Klobuchar Releases First 100 Days Plan
[BREITBART] Democrat presidential hopeful Sen. Amy Klobuchar

Senatrix from Minnesota, candidate for the Dem presidential 2020 nomination. You can tell the kind of husband a boy will make by the way he treats his mother. You can tell the kind of leader a politician will make by the way he treats his staff. Klobuchar is reportedly overbearing, snide, and dictatorial with her people. She see this as merely getting the best from them. Her name spelled backward in the Russian alphabet would be "Rachubolk," which sounds pretty daggone suspicious...
(D-MN) has released an outline of the more than 100 ideas she hopes to implement in the first few months of her presidency, should she be elected.

On social media, Klobuchar shared a link to her plan Tuesday and said, "The urgent problems our country is facing require immediate action and bold solutions, and I plan to get to work delivering results on Day One."
Posted by: Fred || 06/19/2019 00:00 || Comments || Link || E-Mail|| [6485 views] Top|| File under:
IL Sen. Taunts Gun Owner: Forget the Fine, Maybe We'll Just Take Your Firearms
[BREITBART] Illinois State Sen. Julie Morrison (D) taunted a concerned gun owner during a town hall by telling him she might forgo fining him and simply confiscate his firearms.

The exchange was caught on video by the Illinois State Rifle Association and was tied to proposed fines for keeping commonly owned semiautomatic firearms in one's home.

The concerned gun owner pointed to SB107 and said the purpose of it was "to take away [his] semiautomatic firearms."

Morrison then interjected that the purpose was not to take them, but to prevent any future sales.

The gun owner responded by pointing out that the ban on future sales included a fine for current owners who did not hand their guns over. He said, "You want me to turn them over to the state police unless I pay a fine for each firearm and register them, then I get to keep them."

Morrison concurred, saying, "Okay."

The gun owner then asked, "If I get to keep it‐if I pay a fine and register it‐then, how dangerous is it in the first place and why do you need to ban it all?"

People in attendance applauded the gun owner's point and once applause died Morrison said, "Well, you just maybe changed my mind. Maybe we won't have a fine at all, maybe it'll just be a confiscation and we won't have to worry about paying the fine."
Posted by: Fred || 06/19/2019 00:00 || Comments || Link || E-Mail|| [6471 views] Top|| File under:
Julián Castro: 'Our Border Is as Secure as It Ever Has Been'
[BREITBART] Appearing Tuesday on MSNBC's Velshi & Ruhle, longshot 2020 White House candidate Julián Castro (D) claimed the U.S.-Mexico border is "as secure as it ever has been"


...sadly true, but not acceptable for all of that. In the old days they couldn't afford to fly from India or Africa to Ecuador, then catch busses to the American border before crossing over...

and re-upped his call to dismantle the U.S. Immigration and Customs Enforcement (ICE) agency.
Posted by: Fred || 06/19/2019 00:00 || Comments || Link || E-Mail|| [6471 views] Top|| File under:
Chris Matthews: Trump ready to win voters 'discarded' and mocked by Dems, Hollywood
[WASHINGTONTIMES] MSNBC's Chris My Thigh is Tingling! Matthews

... the late Tip O'Neill's former gopher who has magazines with centerfolds of Barack Obama in his bathroom...


is worried that Democrats and their Hollywood "buddies" have not learned important lessons from the 2016 presidential election.

The "Hardball" host told network colleagues on "Morning Joe" that President Trump is primed to once again win votes in Pennsylvania and key states due to the hubris of the "liberal elite."

"[Voters in 2016] knew there was a great party going on among the liberal elite with all their Hollywood buddies, and they weren't invited," Mr. Matthews said Monday. "Nobody wants to go to a party if they haven't been invited. ... A friend of mine once said ‐ he said this about relationships with men and women ‐ he said: 'People don't mind being used, but they mind being discarded.' The Democrats have a lot of people out there who feel discarded by them and they're not too happy about it."

Mr. Matthews added that too many Democrats "look down their nose" at religious Americans.

"It's one thing about abortion rights," he added. "We all have our own personal views and nuance ‐ a lot of nuance on that fight. But don't make fun of the other side. Don't make fun of the pro-life people. Don't think they're lowbrows because they're not as 'sophisticated' as you are. I think there's a lot of that attitude. This creeps into the voting. 'Oh, not only they disagree with me, they look down on me for caring about life. Oh, I get it. I'm not one of them. I know that.' And that's the attitude. Look, Trump played the [pro-life] vote brilliantly in Pennsylvania last time. He'll probably do it again. You've got to be careful about whose feelings you are definitely hurting."
Posted by: Fred || 06/19/2019 00:00 || Comments || Link || E-Mail|| [6494 views] Top|| File under:
Biden Suggests Starting 'Physical Revolution' To Deal With Republicans
Oh? That would prove interesting if he weren't just mouthing off for effect.

[DAILYWIRE] Democratic presidential candidate Joe Foreign Policy Whiz Kid Biden

...When the stock market crashed, Franklin Roosevelt got on the television and didn't just talk about the princes of greed. He said, 'Look, here's what happened.'...
appeared to suggest using violence against Republicans on Monday in response to a question about how he as president would deal with opposition to his agenda in the Senate from Senate Majority Leader Mitch McConnell.

Biden, currently the frontrunner for the Democratic nomination, made the remarks at the Moral Action Congress of the Poor People's Campaign in Washington, D.C.

MSNBC's Joy Reid asked Biden: "How would you get past either a majority Republican Senate in which Mitch McConnell was determined to kill all of these ideas or even a Mitch McConnell in the minority who repeated the consistent filibustering when you were vice president and anything that came from the Obama-Biden administration Mitch McConnell considered dead on arrival?"

"Joy, I know you're one of the ones who thinks it's naive to think we have to work together," Biden responded. "The fact of the matter is if we can't get a consensus, nothing happens except the abuse of power by the executive."

"There are certain things where it just takes a brass knuckle fight," Biden continued, later adding: "Let's start a real physical revolution if you're talking about it."


Posted by: Fred || 06/19/2019 00:00 || Comments || Link || E-Mail|| [6462 views] Top|| File under:
'I don't use those words lightly': AOC compares US southern border to the Holocaust
Yet another way this queen bee offends me.

[WASHINGTONEXAMINER] Rep. Alexandria Boom Boom Ocasio-Cortez

Dem represntative from da Bronx in Noo Yawk and leader of the Mean Girl Caucus in Congress. One of the Great Minds of the 21st Century, she is known as much for her innaleck as for her dance moves. She is all in favor of socialism, even though she's fuzzy on the details...
accused U.S. immigration officials of running "concentration camps" on the U.S. southern border.

Ocasio-Cortez spoke to her followers on Instagram in another one of her live, unscripted videos on Monday evening. The New York Democrat said current U.S. immigration policy rivals the Nazi's treatment of Jews and other prisoners in World War II.

"The United States is running concentration camps on our southern border, and that is exactly what they are. They are concentration camps," Ocasio-Cortez said.

"I want to talk to the people that are concerned enough with humanity that 'Never Again' means something," Ocasio-Cortez continued, referencing the slogan adopted after the Holocaust. "The fact that concentration camps are now an institutionalized practice in the home of the free is extraordinarily disturbing and we need to do something about it."

"This is a crisis on if American will remain America ... Or if we are losing to an authoritarian and fascist


...anybody who's not a leftist...


presidency," Ocasio-Cortez said, referring to President Trump. "I don't use those words lightly. I don't use those words to just throw bombs. I use that word because that is what an administration that creates concentration camps is."


Posted by: Fred || 06/19/2019 00:00 || Comments || Link || E-Mail|| [6482 views] Top|| File under:
Who's in the News
37
[untagged]
6
Taliban
5
Islamic State
4
Arab Spring
3
Sublime Porte
2
Narcos
2
Commies
2
Govt of Iran
1
Moslem Colonists
1
PLO
1
al-Qaeda
1
al-Nusra
1
al-Shabaab (AQ)
1
Boko Haram (ISIS)
1
Govt of Pakistain Proxies
1
Hezbollah
1
Houthis
Bookmark
E-Mail Me
The Classics
The O Club
Rantburg Store
The Bloids
The Never-ending Story
Thugburg
Gulf War I
The Way We Were
Bio
Merry-Go-Blog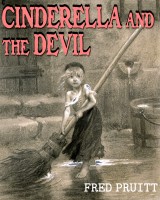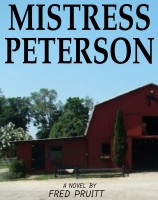 On Sale now!


A multi-volume chronology and reference guide set detailing three years of the Mexican Drug War between 2010 and 2012.

Rantburg.com and borderlandbeat.com correspondent and author Chris Covert presents his first non-fiction work detailing the drug and gang related violence in Mexico.

Chris gives us Mexican press dispatches of drug and gang war violence over three years, presented in a multi volume set intended to chronicle the death, violence and mayhem which has dominated Mexico for six years.
Click here for more information


Meet the Mods
In no particular order...


Steve White
Seafarious
Pappy
lotp
Scooter McGruder
john frum
tu3031
badanov
sherry
ryuge
GolfBravoUSMC
Bright Pebbles
trailing wife
Gloria
Fred
Besoeker
Glenmore
Frank G
3dc
Skidmark
Alaska Paul



Better than the average link...



Rantburg was assembled from recycled algorithms in the United States of America. No trees were destroyed in the production of this weblog. We did hurt some, though. Sorry.
3.236.253.192

Help keep the Burg running! Paypal: