Britain
Senior UK Labour party lawmakers 'exasperated' at handling of anti-Semitism
[IsraelTimes] A senior

politician

of the UK Labour Party said Friday that she, along with other members of the shadow cabinet, are frustrated at the party's failure to properly address anti-Semitism within its ranks and suggested that an independent system may be necessary to handle the matter.

Labour has been split apart by claims that the party has become hostile to Jews under the far-left leader MP Jeremy Corbyn, a harsh Israel critic and longtime supporter of the Paleostinian cause.

Shadow Education Secretary MP Angela Rayner, considered to be an ally of Corbyn, said that her fellow shadow cabinet members ‐ the Labour body charged with presenting the party's policies on current events ‐ are "totally exasperated by the failure of our movement to be able to deal with this issue," The Guardian newspaper reported Saturday.

Another senior

politician

from the party told the newspaper that Labour had lost over 100,000 members since its peak in 2016, and was now in financial difficulty.

"The membership has dropped to around 400,000 [from more than half a million] and we are losing money," the anonymous MP said. "We are not in a fit state to fight an election which I think we are heading towards."


One can only hope the Democratic Party will soon follow suit.

The remarks came after Labour reimposed the suspension of a

politician

on Friday, just two days after it was lifted amid an ongoing furor over remarks he made about the party's response to anti-Semitism.

Last Wednesday Chris Williamson, a Corbyn ally, was reinstated after being suspended pending an ethics review but the decision was then reversed following wide protest, including from within the Labour party.

Some 90 senior members of the Party have urged its leader, Jeremy Corbyn, to expel Williamson who was filmed in February telling a meeting that the party was "too apologetic" and had "given too much ground" in its response to anti-Semitism allegations.
Posted by: trailing wife || 07/01/2019 00:00 || Comments || Link || [336067 views] Top|| File under:
Harris picks up endorsements of 2 Congressional Black Caucus members
[The Hill] Sen. Kamala Harris (D-Calif.) picked up endorsements from two Congressional Black Caucus members on Sunday following a strong performance in the first Democratic presidential debate late last week.

Reps. Frederica


"Bedazzled Cowboy Hats"


Wilson (D-Fl.) and Bobby


"Black Panther"


Rush (D-Ill.) on Sunday became the fifth and sixth members of the CBC to endorse Harris, who is black.

Harris has been competing with fellow Democratic contender, Sen. Cory Booker (D-N.J.), for endorsements from members of the powerful group.

African American voters are a key constituency in the Democratic Party and securing the support of black lawmakers would give a significant boost to either campaign.
Posted by: Besoeker || 07/01/2019 06:37 || Comments || Link || [336090 views] Top|| File under:
Democrat debates show whom the party cares about least
[American Thinker] The first Democratic primary debates didn't alter the standings in the crowded pack, but they did reveal one thing. It's no longer a question of whose interests the party of Franklin Delano Roosevelt and Andrew Jackson now serve.

Here's a Hegelian hint: the antithesis of the lumpenproletariat. Actually, it's broader than that. Democrats aren't courting a blinkered precariat uninterested in hot-button issues like unisex bathrooms for the transgendered. Democrats aren't even running to recapture the vast middle class, the people George Eliot praised as living "faithfully a hidden life."

No, the liberal party appears to have given up on the working class and is concentrating its efforts on solidifying its hold on urban professionals, advanced degree‐holders, and SAG-AFTRA members. American elites, to put it squarely, are the Democrats' go-to constituency. (The one exception is new-age tout Marianne Williamson, who appears to be running exclusively to capture votes from Portland, Ore. and Proxima Centauri b.)

Apologies to all the grubby-handed schmucks pathetically clocking in 9 to 5, day in, day out, collecting a biweekly paycheck and socking away two percent for the kids' Christmas presents. Your interests barely register for Democrats running on the national stage. The Party's priority is no longer families needing money for school clothes; rather, it is the sundry plights of gay "married" couples with three and a half bachelor's degree between them and an apartment rent that makes most Midwest mortgage payments seem like a pittance.
Posted by: Besoeker || 07/01/2019 00:52 || Comments || Link || [336072 views] Top|| File under:
Republicans funding Marianne Williamson's campaign for the entertainment value
I didn't watch the debates, but I'm glad people are having fun with it, and putting more money into circulation to aid the economy.

[IsraelTimes] Donors want to keep US presidential candidate in the Democratic debates because they're amused by her 'harness love' strategy for defeating Trump.

Republicans are opening up their checkbooks to keep Jewish self-help author Marianne Williamson in the race for the Democratic nomination for president.

It's not they are falling in line with her idea to "harness love" to defeat US President Donald Trump

...Perhaps no man has ever had as much fun being president of the US...
. It's that they want to keep her in future Democratic debates. For her entertainment value.

Republican strategist Jeff Roe, who ran the 2016 presidential campaign for Sen. Ted Cruz, a Republican of Texas, posted a tweet at the end of the second debate on Thursday night calling on Republicans to donate $1 to Williamson's campaign.

"Please, calling on all republicans to go to https://www.marianne2020.com/ and donate $1 to keep this vibrant democrat on the debate stage. One debate performance is not enough. #DemDebate2020," he tweeted.

Another two nights of debates are scheduled for next month. But in order to appear in future debates, beginning in September, candidates for the Democratic presidential nomination must garner 2 percent of support in the polls, and at least 130,000 unique donors, according to requirements set out by the Democratic National Committee.

Republicans began responding to Roe's call, according to USA Today, posting photos of the receipts of their campaign donations.

Williamson said during Thursday night's debate of Trump: "This man has reached into the psyche of the American people and he has harnessed fear for political purposes. So, Mr. President, if you're listening, I want you to hear me, please. You have harnessed fear for political purposes, and only love can cast that out."

"So I, sir, I have a feeling you know what you're doing. I'm going to harness love for political purposes; I will meet you on that field and, sir, love will win," she said.
Posted by: trailing wife || 07/01/2019 00:00 || Comments || Link || [336065 views] Top|| File under:
'Isn't That Effectively Open Borders?': Stephanopoulos Challenges Julian Castro Over Immigration Proposals
[DAILYCALLER] "When you add up all the proposals you're calling for right now, decriminalization of crossing the border, no deportation absent other crimes, the offer of health benefits, also a possible path to citizenship. I know you reject the rhetoric about open borders, but isn't that effectively open borders, not limiting how ‐ immigration in any real way?"

Castro pushed back, saying that "there's no way that we can call that open borders because we have 654 miles of fencing, we have thousands of personnel at the border. We have planes, helicopters, boats, security cameras, guns. That's by no stretch of the imagination open borders."

"Open borders is just a right-wing talking point. It always has been," he said.

Castro did not say, and was not asked, whether he would cut back on the resources and manpower currently at the border. Like most Democrats, he has opposed calls to build a wall on the border. Castro told a

news hound

Feb. 21 in Iowa he would support the removal of parts of the border wall that have been erected under Trump.
Posted by: Fred || 07/01/2019 00:00 || Comments || Link || [336100 views] Top|| File under:
Donald Trump Taunts CNN's Jim Acosta: How Is Your Book Doing?
[BREITBART] President Donald Trump
...Oh, noze! Not him!...
taunted Ace Newshound Jim Acosta

...CNN's showboating White House correspondent...
on Saturday after the CNN journalist returned to the beat after promoting his book.

Acosta asked if Trump purposely ignored a journalist's question about the death of Jamal Khashoggi during a meeting with Saudi crown prince Mohammed bin Salman
...Crown Prince of Soddy Arabia


...a kingdom taking up the bulk of the Arabian peninsula. Its primary economic activity involves exporting oil and soaking Islamic rubes on the annual hajj pilgrimage. The country supports a large number of princes in whatcha might call princely splendor. When the oil runs out the rest of the world is going to kick sand in the Soddy national face...


as of 2016....
because he was afraid of offending him.

"No, not at all," Trump replied. "I don't really care about offending people, I sort of thought you'd know that."

"By the way, congratulations, I understand your book, is it doing well?" Trump added.

"It's doing very well Mr. President," Acosta replied.

"Really?" Trump asked.

"I'll get you an autographed copy," Acosta continued.

"Good," Trump replied. "Send it. I want to see it, send me a copy."

Although Acosta's book briefly made the New York Times


...which still proudly displays Walter Duranty's Pulitzer prize...
' top ten best sellers list last week, it is currently ranked at #1,308 on Amazon.

Posted by: Fred || 07/01/2019 00:00 || Comments || Link || [336077 views] Top|| File under:
Joe Biden rejects criticism he is the 'old guy'
[NYPOST] Joe Foreign Policy Whiz Kid Biden

...Old, boring, a plagiarist, fond of hair sniffing and grabbing the protruding parts of women, and not whatcha call brilliant....
on Saturday rejected the idea that he's too old to run for office.

"I know I get criticized ‐ 'Biden says he can bring the country together.' Well guess what? I refuse to accept, 'He's the old guy.' I refuse to accept the status quo," the 76-year-old said at a fundraiser in

Caliphornia, an impregnable bastion of the Democratic Party,

, according to Politico.

The comments came after rival Rep. Eric Swalwell of California poked at Biden during the Democratic presidential debate on Thursday, suggesting the elder pol should "pass the torch."

Sen. Bernie Sanders

...The only first openly Socialist member of the U.S. Senate. Sanders was Representative-for-Life from Vermont until moving to the Senate for the rest of his life in 2006, assuming the seat vacated by Jim Jeffords. He ran for the 2016 nomination for president, to be cheated out of it by Hillary Clinton, then went back to being a socialist...
‐ who, at 77, is the only 2020 Democratic candidate older than Biden ‐ said after the debate that Swalwell's remark smacked of ageism.

President Trump, who turned 73 on June 14, is among those who suggest Biden is too old for the job.

"I would never say anyone's too old, but I know they're all making me look very young, both in terms of age and I think in terms of energy," the president said in April, after Biden joined the race. He has since referred to Biden as "Sleepy Joe" on Twitter and questioned his mental capacity.
Posted by: Fred || 07/01/2019 00:00 || Comments || Link || [336079 views] Top|| File under:
'Nobel Prize in stupidity': Holocaust survivor wants AOC out of Congress
[NYPOST] There are few remaining survivors of concentration camps. Ed Mosberg is one of them.

And the 93-year-old from Morris Plains, NJ, has no time for Rep. ­Alexandria Boom Boom Ocasio-Cortez

Dem represntative from da Bronx in Noo Yawk and leader of the Mean Girl Caucus in Congress. One of the Great Minds of the 21st Century, she is known as much for her innaleck as for her dance moves. She is all in favor of socialism, even though she's fuzzy on the details...
's statements last week, when she called the southern border's migrant detention centers "concentration camps."

"She should be removed from Congress. She's spreading anti-Semitism, hatred and stupidity," Mosberg told The Post. "The people on the border aren't forced to be there ‐ they go there on their own will. If someone doesn't know the difference, either they're playing stupid or they just don't care."

On June 18, the Bronx/Queens politician posted a video on Instagram in which she said: "The United States is running concentration camps on our southern border, and that is exactly what they are ‐ they are concentration camps."

Mosberg, who lost his entire family during the Holocaust and himself survived both the Plaszów and Mauthausen camps, said: "Her statement is evil. It hurts a lot of people. At the concentration camp, we were not free. We were forced there by the Germans who executed and murdered people ‐ there's no way you can compare."

On June 21, the Holocaust-education group From the Depths, of which Mosberg is the president, extended an invitation to AOC via Facebook, encouraging her to tour "German Nazi concentration camps" with Mosberg. He said he hoped to take her to the museum and memorial site at Auschwitz, where his mother was murdered.
Posted by: Fred || 07/01/2019 00:00 || Comments || Link || [336064 views] Top|| File under:
Klobuchar was not impressed by Trump's meeting with Kim
[NYPOST] Democratic presidential candidate Amy Klobuchar

Senatrix from Minnesota, candidate for the Dem presidential 2020 nomination. You can tell the kind of husband a boy will make by the way he treats his mother. You can tell the kind of leader a politician will make by the way he treats his staff. Klobuchar is reportedly overbearing, snide, and dictatorial with her people. She see this as merely getting the best from them. Her name spelled backward in the Russian alphabet would be "Rachubolk," which sounds pretty daggone suspicious...
said diplomacy with Kim Pudge Jong-un


...the overweight, pouty-looking hereditary potentate of North Korea. Pudge appears to believe in his own divinity, but has yet to produce any loaves and fishes, so his subjects remain malnourished...


isn't as easy as "bringing a hot dish over the fence to the dictator next door."

Klobuchar, a U.S. senator from Minnesota, wasn't ready to give President Trump credit for his Sunday meeting with Kim in the DMZ, in which Trump became the first sitting U.S. president to step foot in North Korea
...hereditary Communist monarchy distinguished by its truculence and periodic acts of violence. Distinguishing features include Songun (Army First) policy, which involves feeding the army before anyone but the Dear Leadership, and Juche, which is Kim Jong Il's personal interpretation of Marxism-Leninism, which he told everybody was brilliant. In 1950 the industrialized North invaded agrarian South Korea. Twenty-one countries of the United Nations eventually contributed to the UN force opposing the invasion, with the United States providing around 90% of the military personnel. Seventy years later the economic results are in and it doesn't look good for Juche...
"I don't think we know if it worked until there's results and we've seen history here, especially in this case where Donald Trump
...Oh, noze! Not him!...
announced the summit and nothing really comes out of it," ​Klobuchar said​ in an interview on CNN's "State of the Union."

She said she wanted to see the dialogue work.

"We want to see a denuclearization of the Korean peninsula, a reduction of these missiles, but it's not as easy as just going and, you know, bringing a hot dish over the fence to the dictator next door," the folksy senator said.

A "hot dish" is a type of Minnesota casserole, often made with meat, potatoes and canned vegetables.

"This is a ruthless dictator and when you go forward you have to have clear focus and a clear mission and clear goals. And that has been our problem so far," Klobuchar continued.
Posted by: Fred || 07/01/2019 00:00 || Comments || Link || [336113 views] Top|| File under:
Who's in the News
38
[untagged]
5
Sublime Porte
4
Taliban
4
Govt of Sudan
3
Islamic State
3
Commies
2
Govt of Iran Proxies
2
al-Shabaab (AQ)
2
Govt of Iran
2
Govt of Syria
2
Moslem Colonists
1
Palestinian Authority
1
PLO
1
Arab Spring
1
Antifa
1
Govt of Iraq
1
Govt of Pakistan
1
al-Nusra
1
Hamas
1
Hezbollah
1
Narcos
Bookmark
E-Mail Me
The Classics
The O Club
Rantburg Store
The Bloids
The Never-ending Story
Thugburg
Gulf War I
The Way We Were
Bio
Merry-Go-Blog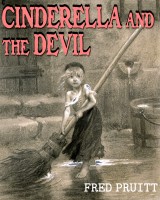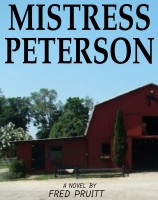 On Sale now!


A multi-volume chronology and reference guide set detailing three years of the Mexican Drug War between 2010 and 2012.

Rantburg.com and borderlandbeat.com correspondent and author Chris Covert presents his first non-fiction work detailing the drug and gang related violence in Mexico.

Chris gives us Mexican press dispatches of drug and gang war violence over three years, presented in a multi volume set intended to chronicle the death, violence and mayhem which has dominated Mexico for six years.
Click here for more information


Meet the Mods
In no particular order...


Steve White
Seafarious
tu3031
badanov
sherry
ryuge
GolfBravoUSMC
Bright Pebbles
trailing wife
Gloria
Fred
Besoeker
Glenmore
Frank G
3dc
Skidmark



Better than the average link...



Rantburg was assembled from recycled algorithms in the United States of America. No trees were destroyed in the production of this weblog. We did hurt some, though. Sorry.
35.175.107.142

Help keep the Burg running! Paypal: