-Short Attention Span Theater-
New documents revisit questions about Rep. Ilhan Omar's marriage history
[STARTRIBUNE] New investigative documents released by a state agency have given fresh life to lingering questions about the marital history of Rep. Ilhan Omar

...Somali-American Dem representative from Minnesota. She is apparently married to her brother and may be her own grandmaw on her mother's side...
and whether she once married a man ‐ possibly her own brother ‐ to skirt immigration laws.


"Bro-Fo"


Omar has denied the allegations.
No, no! Certainly not!
in the past, dismissing them as "baseless rumors" first raised in an online Somali politics forum and championed by conservative bloggers during her 2016 campaign for the Minnesota House. But she said little then or since about Ahmed Nur Said Elmi, the former husband who swept into her life in 2009 before a 2011 separation.

The questions surfaced again this month in a state probe of campaign finance violations showing that Omar filed federal taxes in 2014 and 2015 with her current husband, Ahmed Hirsi, while she was still legally married to but separated from Elmi.

Although she has legally corrected the discrepancy, she has declined to say anything about how or why it happened.

The new documents also detail the Omar campaign's efforts to keep the story of her marriage to Elmi out of the press, arguing that detailed coverage would legitimize the accusations and invade her privacy.
Posted by: Fred || 07/17/2019 00:00 || Comments || Link || E-Mail|| [6468 views] Top|| File under:
Caucasus/Russia/Central Asia
Obama's Globalist State Department Still Running the Show in Guatemala?
MODS: I was going to post this last night, but this is BREITBART and I assumed it would show up anyway.

This is pretty dire stuff - I could have missed any reference to it, or Rantburg simply didn't want to include something where the Guatemalan official wants to remain anonymous.

No, we just missed it, Fairbanks. Thank you for submitting the article — Rantburg truly is a team project.

A high-ranking Guatemalan government official told Breitbart News that the U.S. Department of State in that country is working with leftist organizations to allow President Donald Trump's proposed "safe country" asylum agreement to die. President Trump is seeking agreements with Mexico and Central American countries to help slow the surge of migrants attempting to exploit loopholes in the U.S. asylum system.

A high-ranking Guatemalan government official spoke with Breitbart News under the condition of anonymity about the plans being negotiated between Guatemalan President Jimmy Morales and U.S. President Donald Trump to house so-called asylum seekers who have illegally crossed the U.S. border from Mexico. The proposed agreement would allow asylum seekers from any country to be sent to Guatemala for asylum. The proposal and a meeting scheduled for Monday between the two presidents has been postponed, Breitbart News reported.

"We hope the meeting will happen," the Guatemalan official told Breitbart News in a phone interview, "but it won't happen now." A constitutional court in Guatemala placed an injunction against President Morales' government from entering into the agreement, Sara Carter reported. "The court has acted against the constitution," the Guatemalan official continued. He explained the Guatemalan courts are packed with leftist activists.

The official also blamed the U.S. State Department in Guatemala for "not doing anything to salvage the agreement." He said State Department officials will frequently push to get agreements approved but have not done so in this case.

Breitbart News reached out to the Department of State for a reaction to the Guatemalan officials remarks and about the "safe country" asylum agreement. A response was not received prior to the publishing of this article.

State Department officials did tell Sara Carter, "We are not going to comment on any discussions with Guatemala on this matter."

The Guatemalan official said that State Department officials in his country have been working with NGOs and hardcore leftists funded by George Soros to undermine efforts by the Trump administration to deal with the crisis along the U.S. southern border.

"We have been working well with the Department of Homeland Security, the Department of Defense, and the U.S. intel community," the official explained. "But the State Department is another issue altogether."

The official continued, "Leftists in our country do not work in a vacuum. They work closely with Democrats in the U.S. and the liberal media to attack President Trump and make President Morales look bad."
Posted by: Fairbanks || 07/17/2019 00:00 || Comments || Link || E-Mail|| [6474 views] Top|| File under:
Home Front: Politix
The 'Squad' aims to guillotine the Democratic old guard
[NYPost] The Democratic Party bears little resemblance to the themes Barack Obama and Hillary Clinton embraced in the 2008 primaries.

...The socialist party has absorbed what is left of the old Democrats. At first, the progressive old guard in Congress, like good Girondists, found the revolutionary carnivores useful in reducing the ranks of the Trumpians, the Tea Party, Reagan Democrats, old Perot voters and the white working class to the inanimate status of "deplorables," "irredeemables," "clingers" and "dregs" ‐ and with them, the bigoted, racist, sexist, nativist, classist, homophobic and xenophobic GOP.

Certainly, House Speaker Nancy Pelosi, Senate Minority Leader Chuck Schumer and a few geriatric sympathizers such as Sens. Dianne Feinstein and Dick Durbin enjoyed the progressive feasting on the ancien régime ‐ especially the unity offered by shared hatred of the obviously soon-to-be-impeached, deposed, exiled and discredited President Trump.


I blame the educational system - building up children's egos
Posted by: g(r)omgoru || 07/17/2019 12:21 || Comments || Link || E-Mail|| [6516 views] Top|| File under:
Hiring Pro-Hamas Aide Completes Elizabeth Warren's Anti-Israel Pivot
[The Federalist] Last week, Democrat 2020 hopeful Sen. Elizabeth Warren tweeted triumphantly about her role in pressing the Department of Justice to investigate a prominent Donald Trump donor and longtime supporter of pro-Israel causes in America.

Warren's targeting of GOP fundraiser Elliot Broidy is just the latest episode in the senator's move to embrace the anti-Israel left, to help establish and cement her bona fides with far-left progressives who've come to see the destruction of the Jewish state as a non-negotiable cause. Warren's move tolls warning bells of what we might come to expect from other 2020 candidates eager to appeal to their far-left base. Warren has been itching to prove her anti-Israel chops among the progressives, and it would appear Broidy offers a convenient vehicle for just that.

But harassing prominent Republican donors isn't the only ingredient needed for completing Warren's anti-Israel pivot. As Jordan Schactel of The Daily Wire pointed out, Warren's recent moves follow a linear trend that the 2020 hopeful has been following since she first boycotted Israeli Prime Minister Benjamin Netanyahu's address to Congress in 2015. She was a vocal critic of the embassy move and recognition of Israel's capital in 2017 and joined Bernie Sanders in chastising Israel during the March 2018 Gaza protests without one critique of Hamas, despite Hamas' role in orchestrating the protests.

Adam Kredo at the Washington Free Beacon reported that Warren recently hired anti-Israel radical Max Berger, who helped to found the IfNotNow organization, a group that has devoted itself to damaging Israel's reputation in America under the guise of seeking an end to Israel's "occupation" of Judea and Samaria and East Jerusalem.

In doing so, IfNotNow routinely ignores Palestinian terrorism against Jews, promotes the "scholarship" of noted terrorist spokespersons, and even harasses young Jews attending Birthright trips. Berger's co-founder, Simone Zimmerman, previously served as the Jewish outreach coordinator for Bernie Sanders, until she was fired for writing a profanity-filled Facebook post directed at Benjamin Netanyahu.
Posted by: Besoeker || 07/17/2019 09:25 || Comments || Link || E-Mail|| [6481 views] Top|| File under:
Texas Democrat Introduces Articles of Impeachment Against Trump
[PJMEDIA] The latest move from the Democrats' secret campaign to help reelect Trump came Tuesday evening, first with the absurd vote to condemn President Trump for "racist" comments made against anti-Semitic and anti-American congressmwomen. But, for Texas congressman Al Green, that wasn't enough. Green has been aggressively pushing for impeachment; on Monday he promised during a Facebook Live press conference to force an impeachment vote.

"I'm here to indicate to the world that to tolerate bigotry is to perpetuate bigotry, especially when you can do something about it [...] I'm a member of the House of Representatives, and I as a member can do something about it," Green said. "Each member of the House of Representatives can bring articles of impeachment to the floor of the House of Representatives. I'm here today to tell you, again, to bring articles of impeachment to the floor of the House of Representatives. I will do so by the end of this month."

Well, apparently he was more anxious to move on with it because he didn't wait for the end of the month. He made his third attempt at forcing a vote on impeachment the following evening after the House passed the resolution condemning Trump.


Texas Rep. Al Green has introduced articles of impeachment against President Donald Trump, potentially forcing a vote this week on whether to remove the president from office.

The vote would come too soon for most Democrats, as a majority of the caucus appears to oppose impeachment, for now. But Green is seeking to capitalize on a growing sentiment for impeachment in the wake of Trump's racist tweets over the weekend.

Green introduced the measure shortly after the House voted to condemn Trump for tweets that four Democratic congresswomen should "go back" to their home countries. All are Americans. Green said Tuesday that Trump is unfit for office and "enough is enough."

Like his previous attempts, Rep. Green's latest push for impeachment is likely to go nowhere. Polls have shown that a majority of voters oppose impeachment, and the Democrat establishment are certainly aware that impeaching Trump would backfire on them.
I see the "I am relevant and this temper tantrum I'm throwing shows that you need to pay attention to MEEEEEE!" train of thought is still alive and well.

Congratulations on keeping up the Re-Elect Trump train going!
Posted by: DarthVader || 07/17/2019 00:10 || Comments || Link || E-Mail|| [6518 views] Top|| File under:
Pete Buttigieg has raised more money from NYC residents than de Blasio got nationwide
[NYPOST] He's New York's favorite mayor ‐ and he works about 700 miles away!

The Big Apple showered Democratic presidential candidate Pete Buttigieg

...the testicleless mayor of South Bend, Indiana, since 2012. Buttigieg graduated from Harvard College and, on a Rhodes Scholarship, from Pembroke College, Oxford. From 2007 to 2010, he worked at McKinsey and Company, a consulting firm. From 2009 to 2017 Buttigieg served as an intelligence officer in the United States Navy Reserve, attaining the rank of lieutenant and deploying to Afghanistan in 2014. Buttigieg was first elected mayor of South Bend in 2011 and was reelected in 2015. During his second term, he announced he was gay. Buttigieg also campaigned for Indiana state treasurer in 2010 and for chair of the Democratic National Committee in 2017, losing both elections. He is running for the Dem nomination in 2020 on the theory that being mayor of a nondescript medium sized city is qualification to run the country...
‐ the mayor of tiny South Bend, Indiana ‐ with $2.35 million in donations during the past three months, Buttigieg's campaign revealed Tuesday.

The haul is more than twice the $1.1 million that Mayor Bill de Blasio


...cryptocommie mayor of New York and for some reason a Dem candidate for president in 2020. Corrupt and incompetent, his qualifications for office seem to consist of being married to a black woman, with whom he honeymooned in Cuba. He has a preppy-looking son named Dante, whose Divine Comedy involved getting his back hair up when a police car drove past him slowly...


raised in total ‐ nationwide ‐ since launching his own White House bid in May.

Buttigieg also humiliated de Blasio in his own back yard by collecting contributions from 14,000 city residents, more than twice de Blasio's total 6,700 donors.

"Pete has an important message that is resonating with people in New York and all over the country, and that's one about generational change and not just winning an election but winning an era," Buttigieg

front man

Chris Meagher said.

Buttigieg's local supporters include such quintessential Gothamites as longtime Vogue editor Anna Wintour, media tycoon Barry Diller and financier Bill Ackman, who each made maximum contributions of $2,800, with Ackman doubling down for both the primary and general elections.

Other boldface names who used their city addresses to back Buttigieg include Michael Douglas, Gwyneth Paltrow

...Hollywood interchangeable blonde and Eva Braun taste-alike, who's convinced herself that it would be wonderful if Obama were given all the power that he needs. She was married to a guitar player in a rock band, but now she's becoming long in the tooth so he's moved on to somebody else...
, Jesse Eisenberg and Jane Lynch.


Posted by: Fred || 07/17/2019 00:00 || Comments || Link || E-Mail|| [6514 views] Top|| File under:
Bill de Blasio is bad for NYC, but great for Andrew Cuomo
[NYPOST] So my favorite newspaper wants Gov. Andrew Sonny Cuomo to drag Mayor Bill de Blasio

...cryptocommie mayor of New York and for some reason a Dem candidate for president in 2020. Corrupt and incompetent, his qualifications for office seem to consist of being married to a black woman, with whom he honeymooned in Cuba. He has a preppy-looking son named Dante, whose Divine Comedy involved getting his back hair up when a police car drove past him slowly...
out of City Hall and drop him on the curb ‐ and, man, wouldn't that be glorious!

Think Gov. Godzilla vs. Mayor Mothra, with 'Zilla ripping off 'Ra's wings in the opening credits ‐ then endlessly torturing the big fella just for the joy of it.
Continued on Page 49
Posted by: Fred || 07/17/2019 00:00 || Comments || Link || E-Mail|| [6473 views] Top|| File under:
Biden, 'If you like your health care plan … you can keep it'
[FoxNews] "If you like your health care plan, you can keep it."

That familiar pledge, made repeatedly over several years by former President Barack Obama, was named the 2013 "Lie of the Year" by fact-checking website Politifact, as millions of individuals lost their private insurance -- and had to switch to costlier options -- due to changes mandated by the Affordable Care Act.

On Monday, Democratic presidential frontrunner Joe Biden unveiled his own health care plan, and issued a similar-sounding promise while speaking at a presidential forum sponsored by AARP in Des Moines, Iowa.

"I give people the option," Biden said, after dismissing his opponents' "Medicare-for-all" proposals, which would eliminate private health insurance entirely. "If you like your health care plan, your employer-based plan, you can keep it."

Biden added: "You get full coverage, and you can stay with your plan if you like it. You can stay with your employer-based plan, or you can move on. I think it's the quickest, most reasonable, rational and best way to get to universal coverage."

Biden has said his proposal would add a "public option," or government insurance plan, to existing exchanges that sell private insurance.

The "Medicare-like" plan that would be available to anyone ‐ including the 150 million-plus Americans now covered by job-based insurance, a group now ineligible for exchange-based policies.
Posted by: Beavis || 07/17/2019 00:00 || Comments || Link || E-Mail|| [6506 views] Top|| File under:
Home Front: WoT
Separated migrant families sue U.S. government, demand $3 million each
[WASHINGTONTIMES] Six migrant families filed multi-million dollar claims Monday against the Trump administration over last year's family separations, saying they need the money to pay for counseling and other medical care to heal from the "torture" they said they suffered.

The legal claims are the latest effort by immigrant-rights groups to punish the administration for the separations of thousands of children, which resulted from the Justice Department's zero tolerance policy for illegal border crossers.

The families and their lawyers say the policy intended to inflict "emotional distress" on the parents and children, hoping it would make attempting to sneak into the U.S. so uncomfortable that fewer people would attempt it.

"It succeeded with devastating consequences," said Mark Fleming, associate director of litigation at the National Immigration Justice Center.


Posted by: Fred || 07/17/2019 00:00 || Comments || Link || E-Mail|| [6470 views] Top|| File under:
Who's in the News
30
[untagged]
7
Islamic State
7
Taliban
6
Sublime Porte
3
al-Shabaab (AQ)
3
Narcos
3
Govt of Iran
2
Hamas
1
Lashkar e-Taiba
1
Govt of Iraq
1
al-Qaeda in North Africa
1
al-Nusra
1
Tehreek-i-Labbaik Pakistan
1
Govt of Pakistan
Bookmark
E-Mail Me
The Classics
The O Club
Rantburg Store
The Bloids
The Never-ending Story
Thugburg
Gulf War I
The Way We Were
Bio
Merry-Go-Blog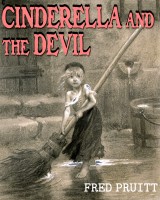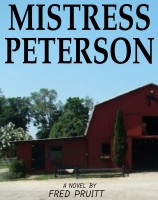 On Sale now!


A multi-volume chronology and reference guide set detailing three years of the Mexican Drug War between 2010 and 2012.

Rantburg.com and borderlandbeat.com correspondent and author Chris Covert presents his first non-fiction work detailing the drug and gang related violence in Mexico.

Chris gives us Mexican press dispatches of drug and gang war violence over three years, presented in a multi volume set intended to chronicle the death, violence and mayhem which has dominated Mexico for six years.
Click here for more information


Meet the Mods
In no particular order...


Steve White
Seafarious
Pappy
lotp
Scooter McGruder
john frum
tu3031
badanov
sherry
ryuge
GolfBravoUSMC
Bright Pebbles
trailing wife
Gloria
Fred
Besoeker
Glenmore
Frank G
3dc
Skidmark
Alaska Paul



Better than the average link...



Rantburg was assembled from recycled algorithms in the United States of America. No trees were destroyed in the production of this weblog. We did hurt some, though. Sorry.
44.200.30.73

Help keep the Burg running! Paypal: